"Mirror, mirror on the wall, ready to embark on a skincare revolution? Prepare to shatter the beauty norms, break free from the shackles of mediocre skin, and unveil the masterpiece within. It's time to question the status quo, redefine beauty on your own terms, and ignite a transformative skincare journey. Step into the realm of self-care rebellion and unlock the secrets to radiant confidence. Are you daring enough to challenge convention and start your extraordinary skincare odyssey?"
Introduction
Your skin, oh beautiful canvas that tells your unique story, deserves to be cherished and nurtured. Skincare isn't just about looking good; it's about feeling good and embracing self-care. It's a reminder to prioritize your well-being amidst the chaos of life. When you invest in skincare, you invest in yourself, showing love and care to the vessel that carries you through each day. It's more than just a surface-level routine; it's a daily ritual that brings tranquility and revitalization to your mind, body, and soul.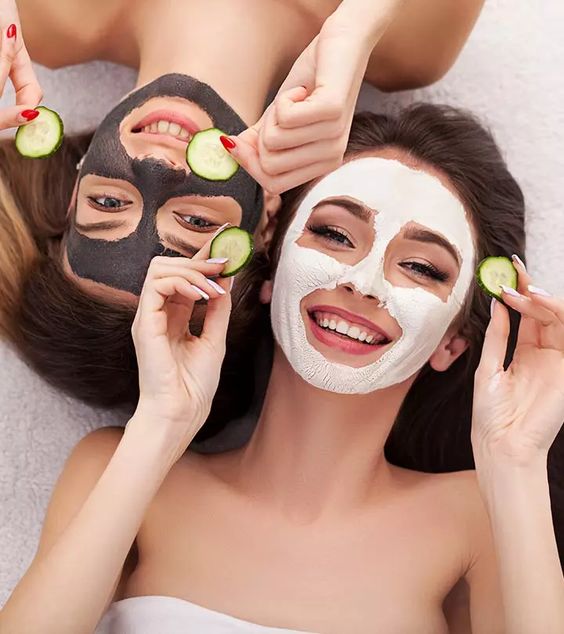 So, take a moment to pamper yourself, to let the therapeutic touch of skincare uplift you, and to unlock the radiant beauty that lies within. Let this journey be a celebration of self-love, as you discover the power of skincare to transform not just your complexion, but your entire outlook on life.
Why Skincare Matters ?
We place importance on skincare routines because they are the key to maintaining and improving the health and appearance of our skin. Our skin is our body's largest organ and acts as a protective barrier, shielding us from external elements and environmental stressors. A dedicated skincare routine helps nourish and protect our skin, promoting a healthy complexion and preventing common skin issues.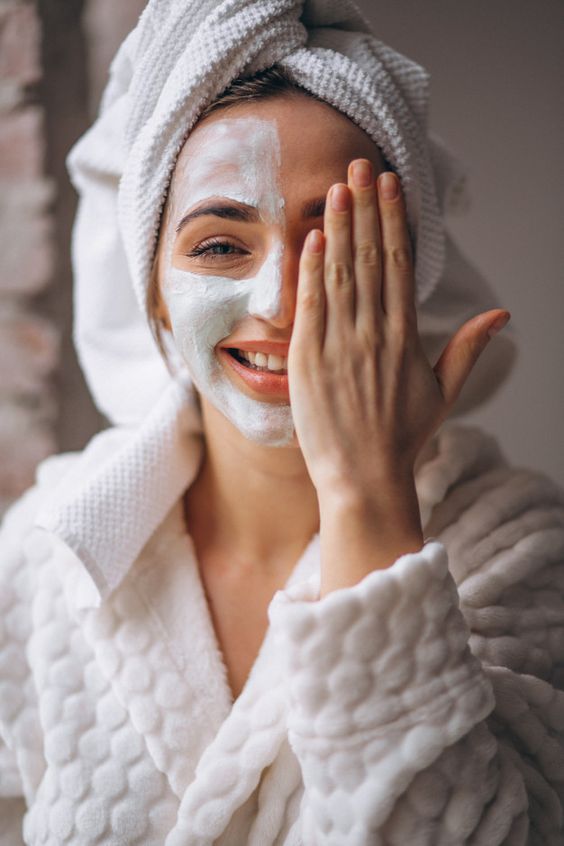 By following a skincare routine, we can address specific skin concerns, such as acne, dryness, or signs of aging. Consistency in skincare practices allows us to target these concerns effectively, promoting clearer, more youthful-looking skin.
Moreover, skincare routines go beyond physical benefits. They provide an opportunity for self-care and self-love. Taking the time to care for our skin can be a soothing and rejuvenating ritual, allowing us to unwind, destress, and reconnect with ourselves. It is a form of self-expression and a way to boost our confidence, as healthy and radiant skin often contributes to an overall sense of well-being.
Remember, skincare is a personal journey, and what works for one person may not work for another. It's all about finding the right products and routine that suit your skin's unique needs. Enjoy the process, and here's to achieving healthy and glowing skin. If you have persistent skin concerns or need personalized guidance, consider consulting a dermatologist or an esthetician. They can assess your skin, provide professional advice, and recommend specific treatments or products tailored to your needs.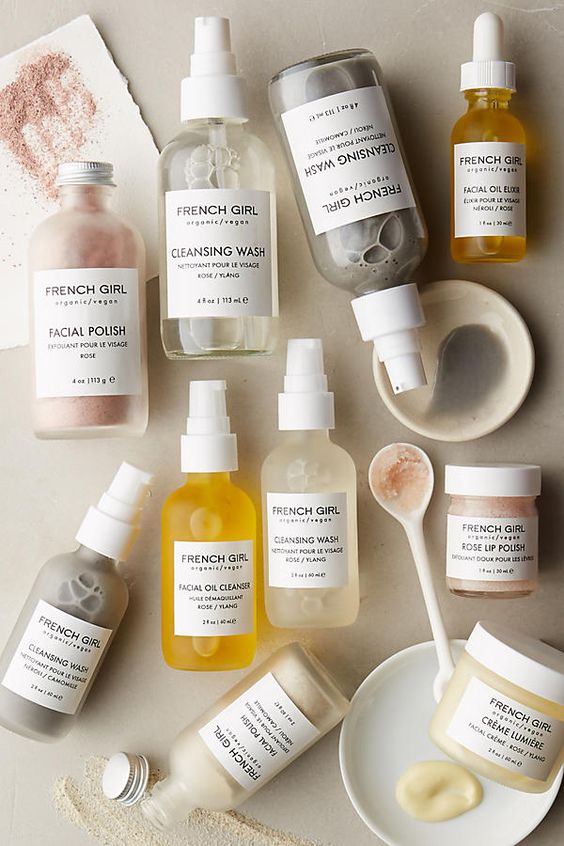 Determine your skin type.
Research and educate yourself.
Cleanse properly.
Moisturize regularly.
Protect with sunscreen.
Start with the basics.
Listen to your skin.
Be consistent.
Adapt as needed.
Seek professional advice.
Essential Steps for an Effective Skincare Routine
Your skin deserves the best care possible. A consistent skincare routine can work wonders, helping you achieve healthy, radiant skin. Whether you're a skincare novice or a seasoned enthusiast, understanding the essential steps for an effective skincare routine is key.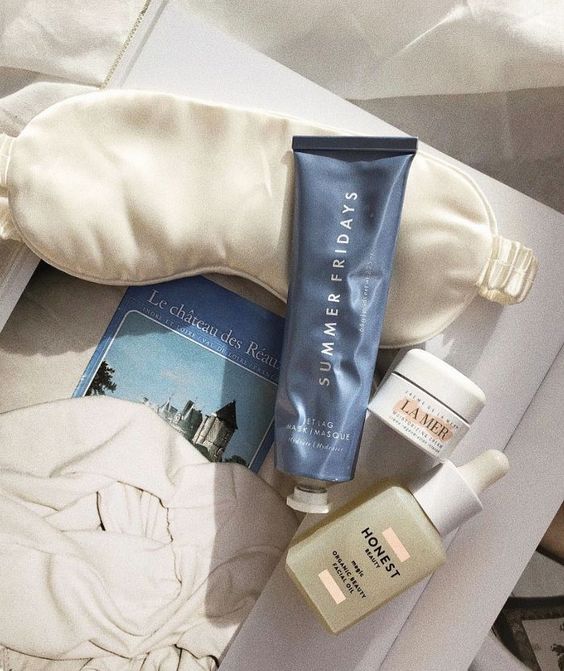 How can we shift our perspective on skincare from an external pursuit of beauty to an internal journey of self-care and self-love?
In this guide, we'll walk you through the fundamental steps to help you establish a skincare routine.
Cleanse
Tone
Treat
Moisturize
Cleanse your insecurities away
Cleansing your skin is an essential step in any skincare routine. It involves removing dirt, oil, makeup, and other impurities that accumulate on the surface of your skin throughout the day. Cleansing helps to unclog pores, prevent breakouts, and maintain a clean canvas for other skincare products to work effectively.
Choose a gentle cleanser suited to your skin type, whether it's oily, dry, combination, or sensitive. Avoid harsh cleansers that can strip away the skin's natural oils, as this can lead to dryness and irritation. Massage the cleanser onto damp skin using gentle, circular motions, and rinse thoroughly with lukewarm water.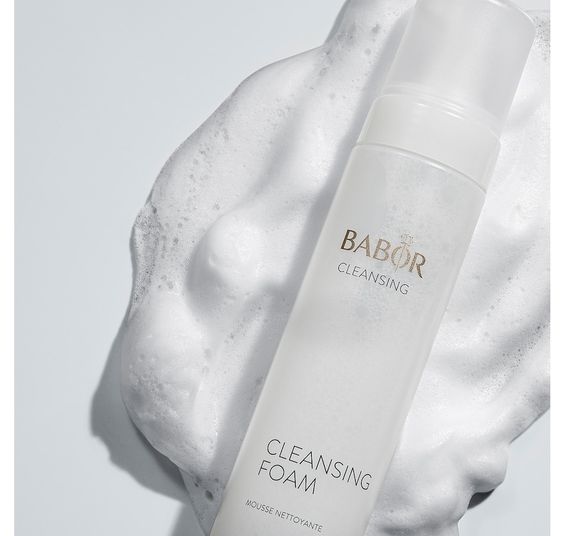 Cleansing should be done twice daily, in the morning and before bed, to keep your skin clean and refreshed. However, if you have dry or sensitive skin, you may opt for a more gentle approach and cleanse just once a day.
By incorporating regular cleansing into your skincare routine, you'll be able to maintain a healthy complexion and create a clean canvas for the rest of your skincare products to work their magic.
Exfoliate
Exfoliation is a crucial step in skincare that involves removing dead skin cells from the surface of your skin. It helps to unclog pores, improve skin texture, and promote a radiant, glowing complexion.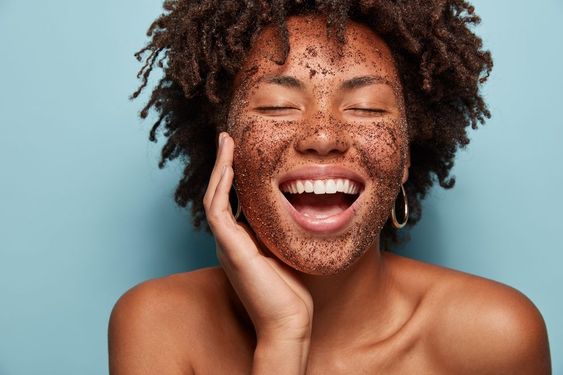 There are two main types of exfoliation: physical exfoliation and chemical exfoliation. Physical exfoliation involves using a scrub or a tool with small particles to manually slough off dead skin cells. Chemical exfoliation, on the other hand, involves using chemical compounds like alpha-hydroxy acids (AHAs) or beta-hydroxy acids (BHAs) to dissolve dead skin cells.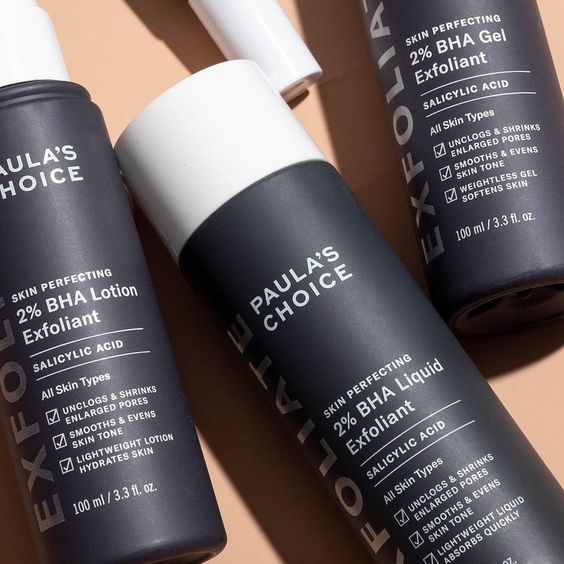 Exfoliating can help improve the efficacy of other skincare products by allowing them to penetrate deeper into the skin. It can also help reduce the appearance of fine lines, improve uneven skin tone, and promote a smoother skin texture.
Tone those eyebags
Toner is a skincare product that is applied after cleansing and before moisturizing. It is designed to balance the skin's pH level, remove any remaining traces of dirt or impurities, and prepare the skin for better absorption of other skincare products.
Toners come in various forms, including liquid, gel, or mist, and can contain different ingredients tailored to specific skin concerns. Common toner ingredients include hydrating agents like hyaluronic acid, soothing ingredients like aloe vera, and antioxidants like green tea extract.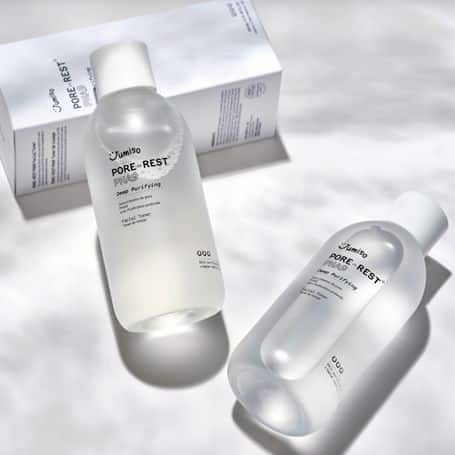 Using a toner can provide several benefits to your skin. It helps to minimize the appearance of pores, control excess oil production, and restore the skin's natural pH balance. Toners can also deliver additional hydration, soothe and calm the skin, and enhance the overall effectiveness of your skincare routine.
To apply toner, pour a small amount onto a cotton pad or your palms and gently pat it onto your face, avoiding the eye area. Allow it to fully absorb before proceeding with the rest of your skincare routine.
It's important to choose a toner that suits your skin type and concerns. If you have dry skin, opt for a hydrating and nourishing toner, while those with oily or acne-prone skin may benefit from a toner that helps control excess oil and minimize pores.
Treating yourself with nutrients
Treating your skin through skincare involves using targeted treatments to address specific skin concerns and improve its overall health and appearance. These treatments are often in the form of serums, ampoules, or specialized products that contain concentrated active ingredients.
By incorporating treatments into your skincare routine, you can address concerns such as acne, hyperpigmentation, fine lines, wrinkles, or uneven skin texture. Different treatments target different issues, and it's important to choose the ones that suit your specific needs.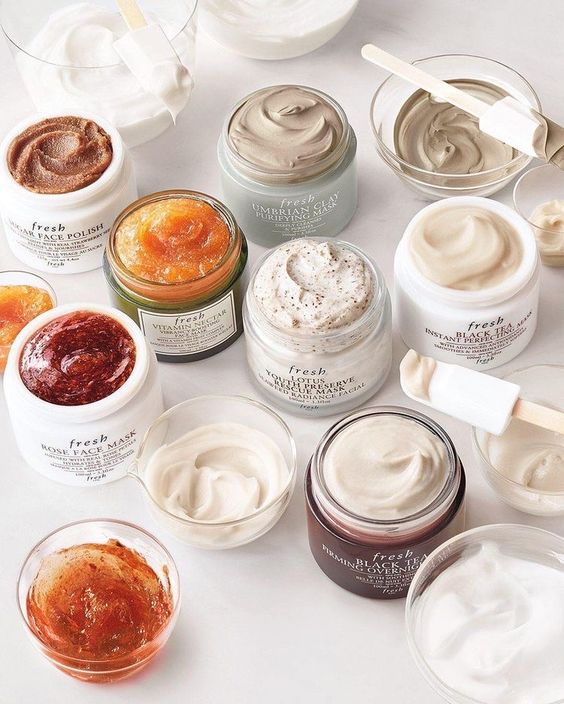 When using treatments, it's essential to follow the instructions provided and be consistent with their application. Most treatments are best applied after cleansing and toning, but before moisturizing. Start with a small amount and gradually increase as your skin adjusts.
It's important to note that some treatments may cause temporary side effects like mild irritation or dryness. If you experience any discomfort, it's recommended to reduce frequency or discontinue use and consult a dermatologist if necessary.
Moisturize
Moisturizing is a vital step in any skincare routine. It involves applying a nourishing product to the skin to replenish moisture, enhance hydration, and promote a healthy complexion. Skincare is incomplete without proper moisturization as it helps to restore the skin's natural moisture barrier, preventing dryness, flakiness, and signs of aging.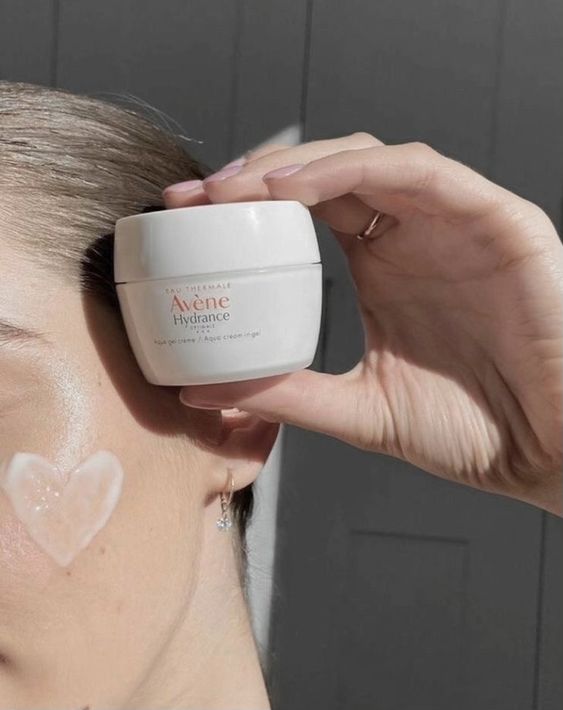 By moisturizing regularly, you can maintain a supple and plump appearance while reducing the risk of skin issues caused by dehydration. Choose a moisturizer suitable for your skin type, whether it's lightweight for oily skin or rich and creamy for dry skin. Remember, consistent moisturization is the key to maintaining healthy, radiant skin.
Protect your skin
Protecting your skin is an essential aspect of a comprehensive skincare routine. Sunscreen plays a vital role in shielding your skin from the harmful effects of the sun's ultraviolet (UV) rays. By regularly applying broad-spectrum sunscreen with a minimum SPF of 30, you can significantly reduce the risk of sunburn, premature aging, wrinkles, dark spots, and even skin cancer. But sun protection goes beyond sunscreen alone.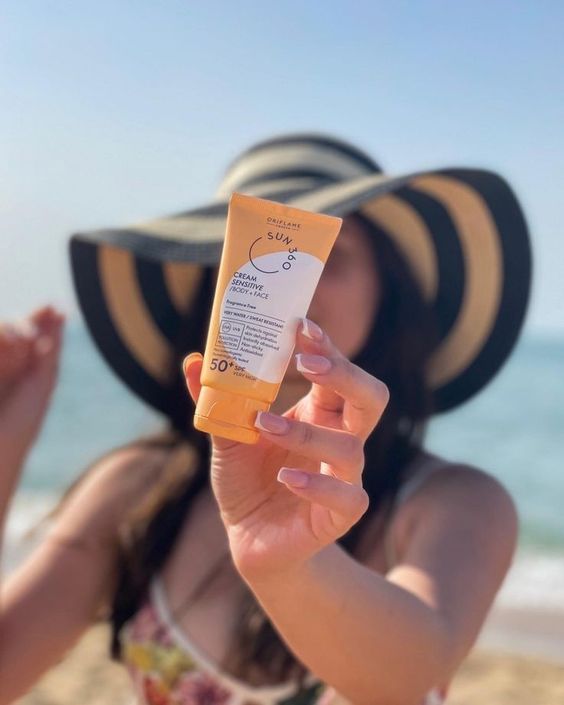 Are we taking proper care of our skin, or are we merely covering up its needs with makeup and quick fixes?
Seeking shade during peak sun hours, wearing protective clothing, such as hats and sunglasses, and using umbrellas or parasols can provide added defense. Additionally, incorporating antioxidants into your skincare routine can help combat free radicals caused by environmental factors. Remember, protecting your skin should be a year-round commitment to ensure a healthy, radiant complexion that lasts for years to come.
Conclusion
n conclusion, skincare is not just a beauty ritual; it is a form of self-care that promotes the health and vitality of your skin. By establishing a consistent skincare routine and following essential steps such as cleansing, exfoliating, toning, treating, moisturizing, and protecting, you can nourish and enhance the natural beauty of your skin.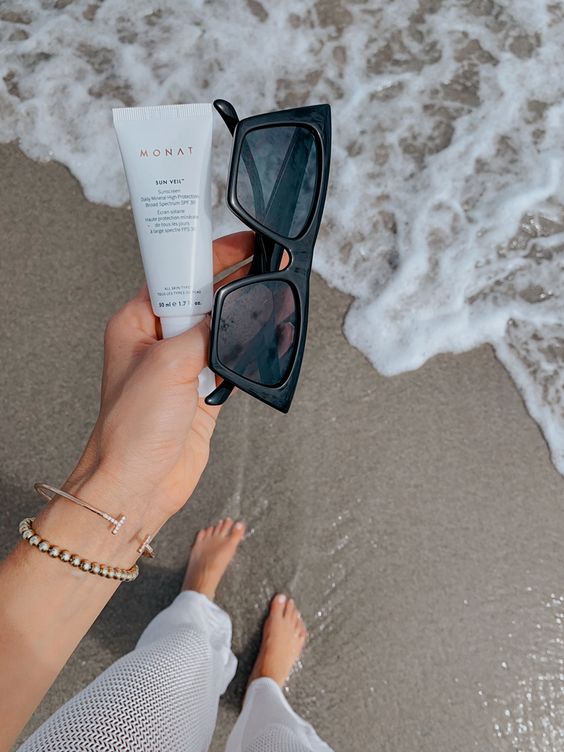 . Remember, everyone's skin is unique, so it's important to listen to your skin's needs, adapt as necessary, and seek professional guidance when needed. Embrace the journey of skincare, and with patience, consistency, and the right products, you can achieve healthy, glowing skin that reflects your inner beauty.
What is the best skincare routine for me?
The best skincare routine depends on your skin type and concerns. Consult a professional for personalized recommendations.
How often should I exfoliate my skin?
Exfoliate 1-2 times a week, adjusting for sensitivity and skin type.
Can I use multiple skincare products together?
Yes, but introduce them gradually and watch for any adverse reactions.
What should I look for in sunscreen?
Choose broad-spectrum SPF 30+ sunscreen and consider your skin type.
How long does it take to see results from a skincare routine?
Results vary, but generally noticeable improvements can be seen in 4-6 weeks with consistent use.