"I love fall the most! I'm excited to go shopping for cozy turtlenecks. Since I had kids, I haven't updated my fall/winter clothes. Let's shop together in this post because I'm good at doing multiple things at once. Fall is awesome for fashion. There are lots of cool prints, colors, and textures perfect for the chilly weather. Get ready to shop for essential fall fashion!"
Everything Leather
"I feel so happy when I take out my leather jackets and give them a good clean before fall begins. Quality leather lasts a long time and never goes out of fashion. Though it
can be expensive, it's a smart wardrobe investment. That's why I'm on the lookout for a fabulous leather midi skirt that fits just right, or a new leather handbag to go with my boots."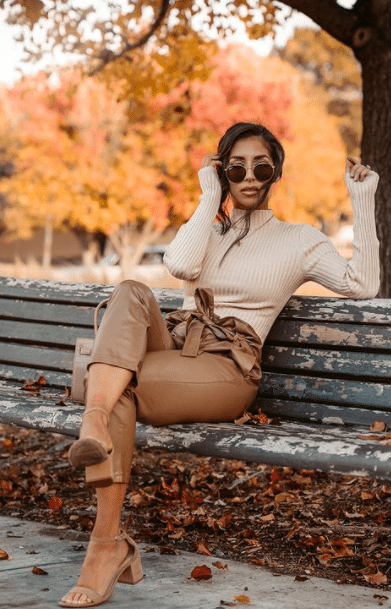 Plaid, Stripes & Houndstooth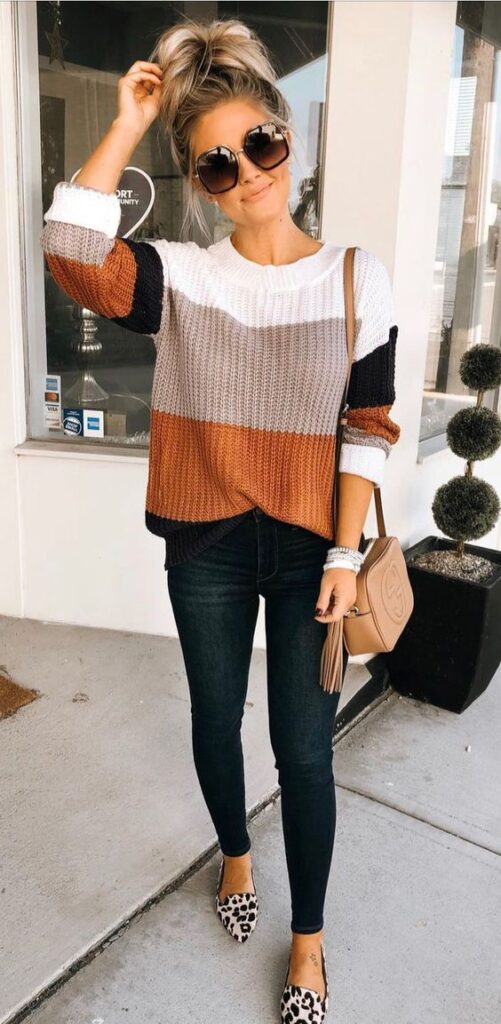 I absolutely love wearing sweaters in the fall. Right now, I'm searching for new ones that blend together various autumn colors, especially in plaid, houndstooth, or striped patterns.
Plaid and stripes also look fantastic on scarves, blazers, pants, cardigans, and skirts. So, if wearing plaid from head to toe isn't your thing, there are plenty of other ways to add this trendy fall style to your wardrobe.
Suede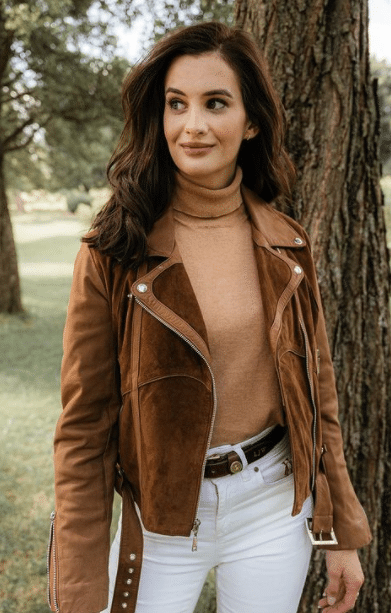 "I have to admit, I really love suede, but I'm always worried about wearing my brown suede jacket and then getting caught in the rain.
However, suede is a beautiful texture for fall, and there are so many suede options available that it's hard to use the excuse of rain all the time.
Suede can be a bit more expensive, but like leather, it's one of those timeless pieces that can last a long time. And if you're looking for a more budget-friendly option, there are plenty of great-looking faux suede pieces available too!"
Ankle Booties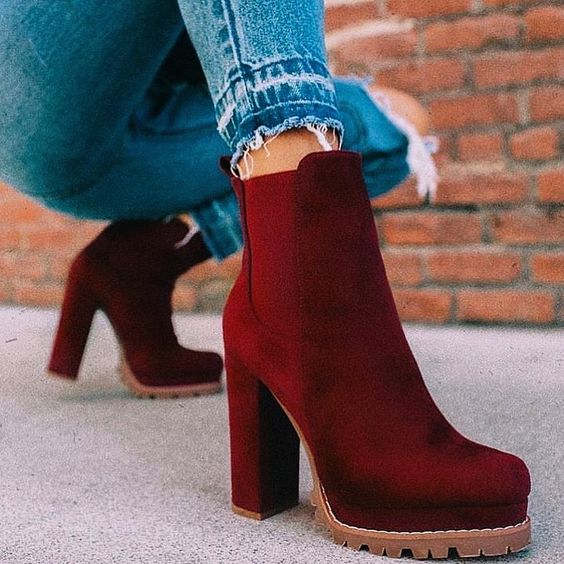 Want another reason to buy more shoes? Just mention to your partner that it's fall and ankle booties are a must-have!
Whether you prefer thin or chunky styles, neutral or vibrant jewel tones, there are plenty of choices for every shoe enthusiast. Plus, they're a fantastic way to add a splash of color to your outfit.
Leopard or Animal Print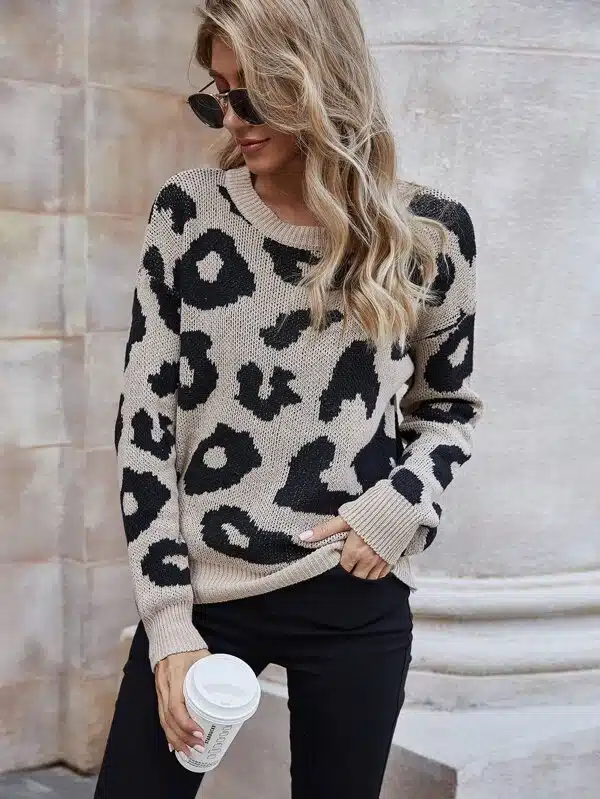 Whenever I wear anything with spots, I can't help but feel a bit like Cruella De Vil, but in a good way!
I adore small touches of leopard print in my shoes or accessories. But if you're comfortable rocking a full animal print look, go for it!
Turtlenecks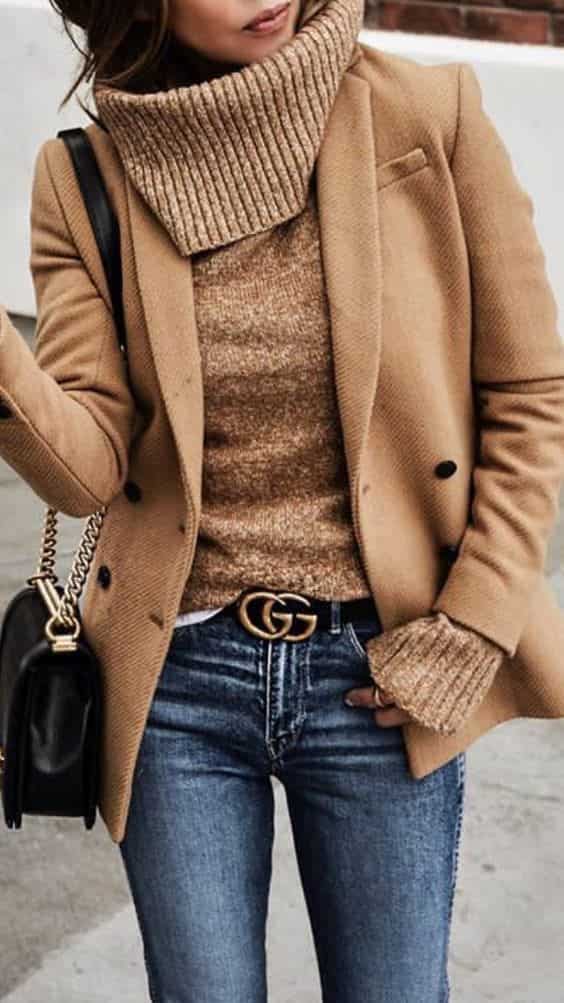 I couldn't forget to include turtlenecks in my list of fall fashion essentials.
Turtlenecks are definitely my top pick for chilly weather. I love wearing one with a stylish leather jacket and jeans on a casual work Friday.
They're also perfect for adding vibrant fall colors, textures, and prints! And remember, turtlenecks aren't just for sweaters – you can find them in dresses and bodysuits too.
Knee High Boots/Riding Boots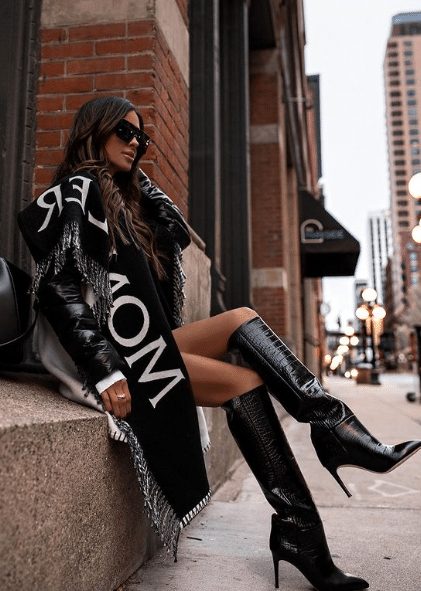 "It's been a long time since I treated myself to a nice pair of tall boots. So, exploring all the leather, suede, and fabric options was a fantastic way to get some fall boot inspiration to keep my feet warm this year.
The perfect pair of knee boots can also make your legs look longer and would look fantastic under a cozy cable-knit sweater dress!"
Knits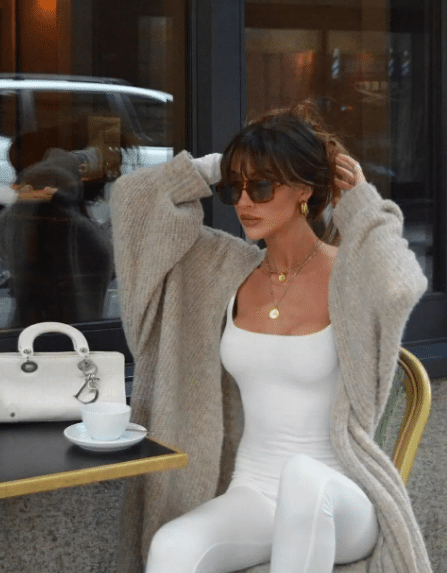 I always adore knitted items in the fall. They not only keep you warm but also add interesting textures to your outfits. If you have a chilly office like mine, a cozy knit poncho or cardigan is a must-have.
I'm also looking for a new snug sweater dress to wear over tights, and perhaps a couple of cable-knit tops to add to my closet this year. And of course, a thick, oversized scarf is a must!
Dark Florals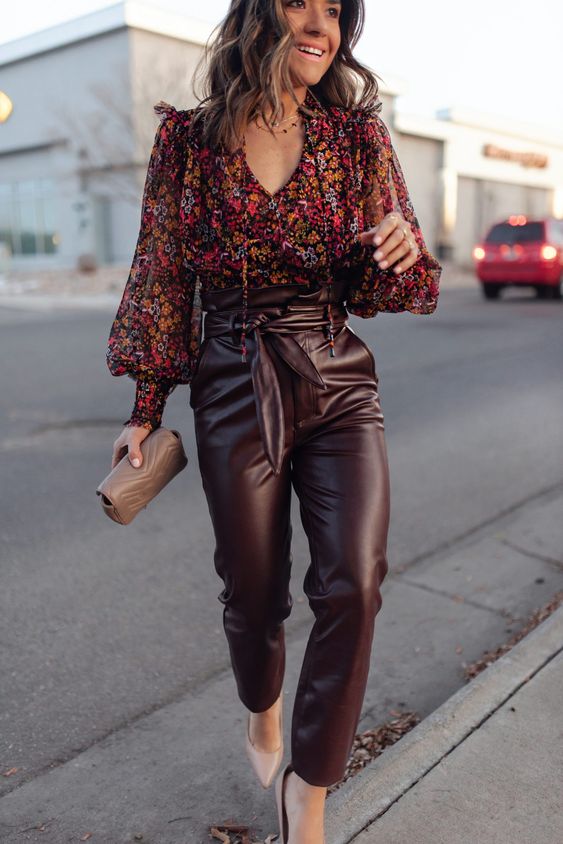 Florals are beautiful no matter the season, but dark florals can truly make a print come alive. So, try to incorporate these deep, rich florals into your tops, shoes, blazers, scarves, and dresses this autumn.
Lace Details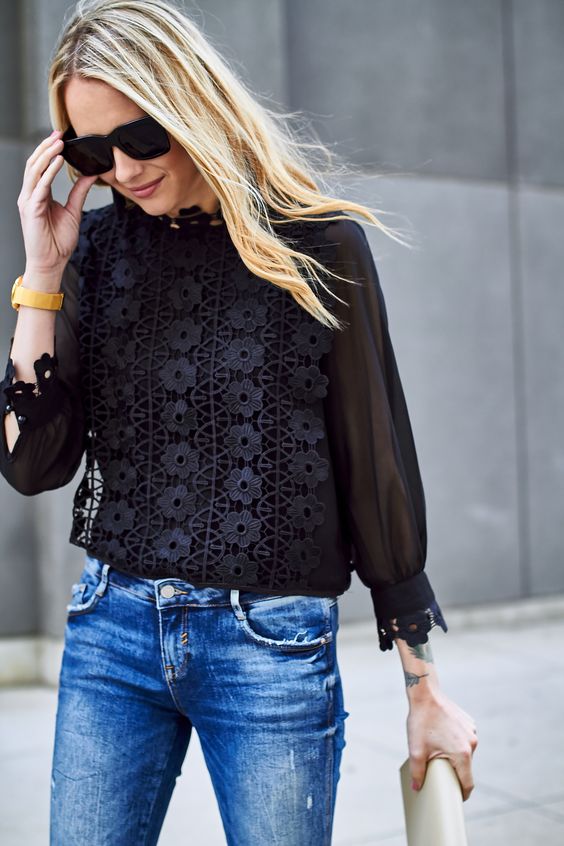 I adore lace, no matter the season. Deep or jewel-toned shades of lace look stunning in the fall, adding a touch of femininity to any outfit.
In summary, "The Ultimate Guide To 10 Fall Fashion Wardrobe Staples" is a helpful resource for upgrading your autumn style. It offers practical advice on building a versatile wardrobe for the season, focusing on essential pieces that can be mixed and matched. Whether you're a fashion pro or just starting out, this guide provides a clear path to embracing fall fashion with confidence.