We all desire a classy and expensive appearance, but achieving it doesn't have to rely on a hefty wardrobe budget. Fashion is a means of self-expression, a way to communicate who we are and who we aspire to be.
Within seconds, first impressions are formed, so let your fashion choices speak for you. This post is not about mimicking wealth, but about looking chic, powerful, and well-put-together. Influencers and celebrities captivate us because they radiate confidence and control, regardless of the reality behind the scenes.
If fashion overwhelms you and your closet is in disarray, explore my Craft the Closet of Your Dreams Playbook. It will guide you in curating a closet you love and discovering your authentic style.
Introduction
In a world where first impressions matter, looking expensive and polished can have a significant impact on how we are perceived by others. Whether it's in a professional setting, social gathering, or everyday encounters, projecting an image of sophistication and refinement can open doors and create opportunities. While it may seem daunting and reserved for the wealthy elite, the truth is that anyone can achieve an expensive and polished look with the right knowledge and approach. It's about mastering the art of styling, understanding key elements of luxury, and embracing a mindset that exudes confidence and pose.
We will get into the exact things to implement and avoid in the next section, but looking sophisticated is also an entire mood and vibe.  If you have confidence in yourself, or at the very least are feigning confidence you will appear infinitely more sophisticated. 
Sophistication is wearing the right clothes to the right event because context is everything.  You can look amazing in that evening gown, but if you're at a baseball game no one is thinking you are crushing it.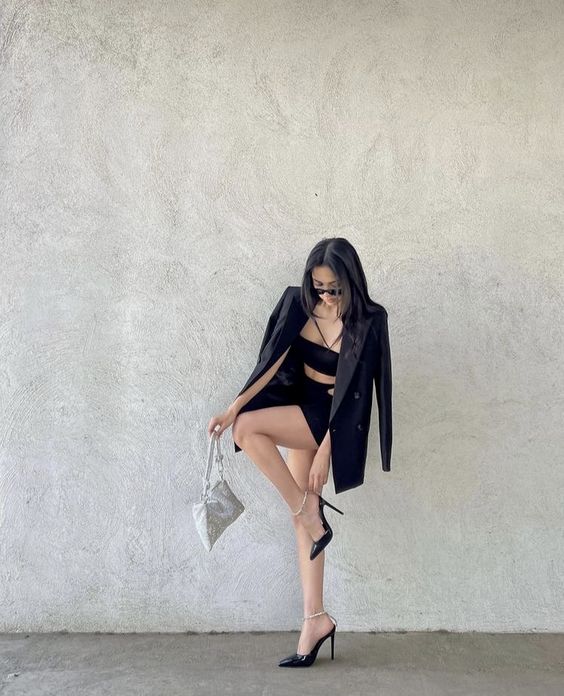 Is it possible to master the art of looking expensive and polished without spending a fortune?
Sophistication is being worldly, educated, and like you have a pulse on what is going on. You appear in control, calm, and put together.The sophisticated dress is the same.  You encompass a worldly style which is viewed as universally chic (for the most part), you are wearing the right clothes to the appropriate places, and you look put together from head to toe.
 Wear an all-Black look
One effective strategy to achieve an expensive and polished look is to embrace the power of an all-black ensemble. Black is a timeless color that exudes sophistication, elegance, and a sense of luxury. By wearing head-to-toe black, you create a sleek and cohesive outfit that appears effortlessly put together.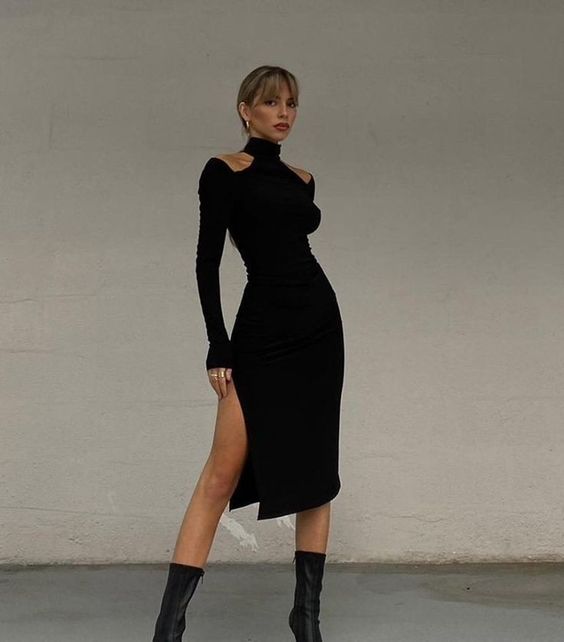 The monochromatic palette allows the focus to shift to the details and textures of your clothing, emphasizing quality and craftsmanship. Additionally, black has a slimming effect and can create a refined silhouette, further enhancing your overall appearance. Whether it's a black suit, a little black dress, or a well-coordinated outfit, incorporating an all-black look into your wardrobe can help you exude an air of sophistication and elevated style.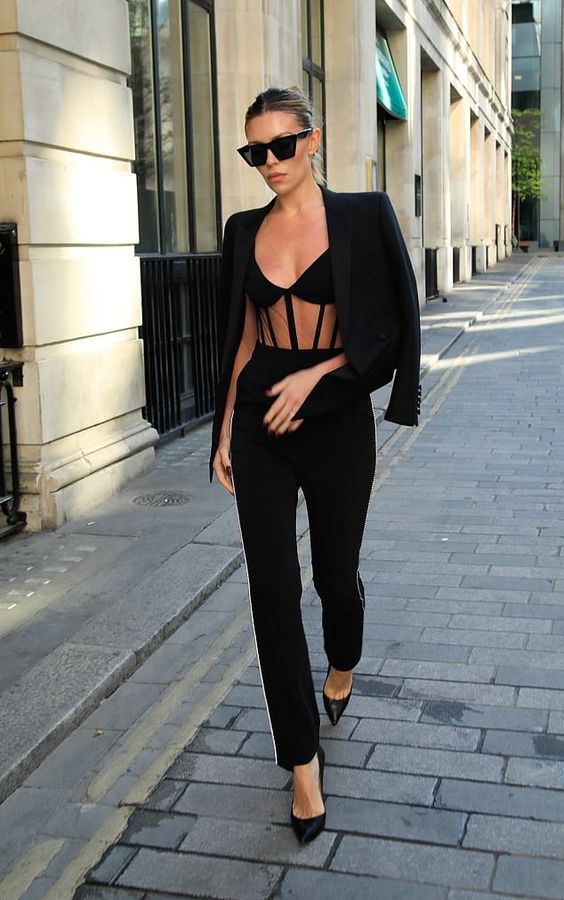 Monochromatic Outfits
Monochromatic outfits are a fantastic choice when you want to achieve an expensive and polished look. By sticking to a single color from head to toe, like different shades of gray or beige, you create a cohesive and visually pleasing ensemble.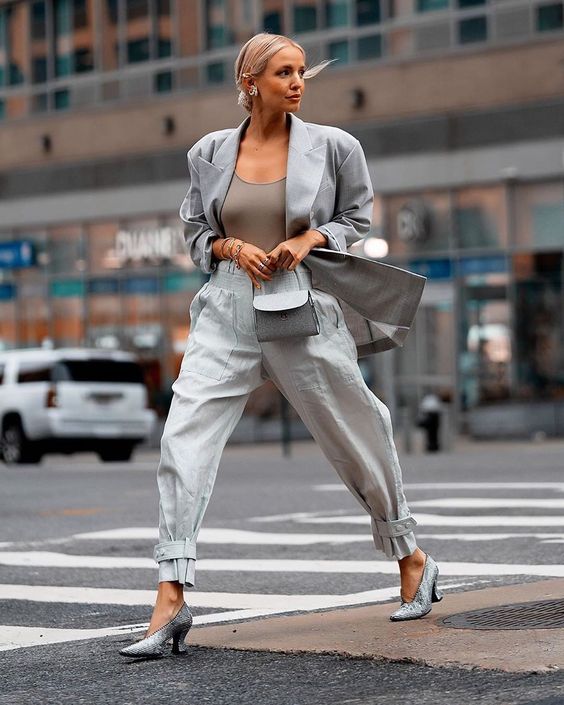 The beauty of monochromatic dressing lies in its ability to elongate your body, giving you a sleek and sophisticated silhouette. It also allows you to play with textures, patterns, and subtle variations within the chosen color palette, adding depth and dimension to your outfit.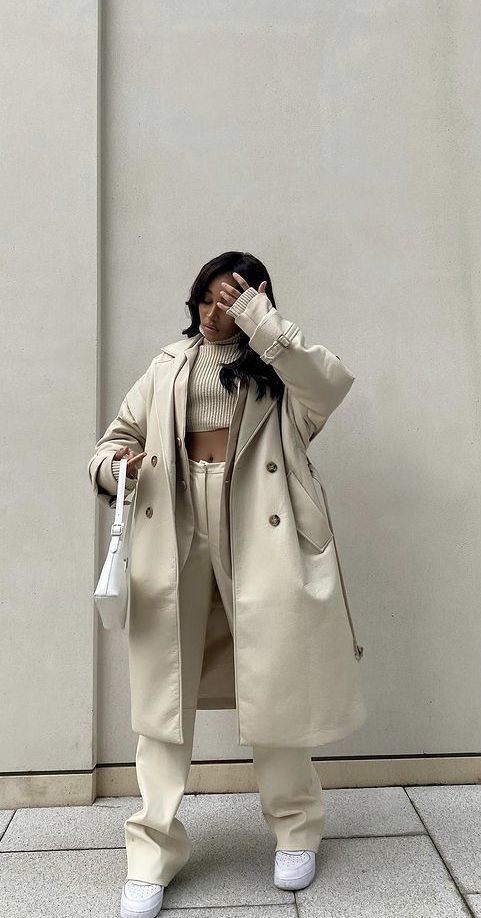 Whether you opt for a well-tailored suit, a cozy sweater paired with pants, or a flowing dress, rocking a monochromatic look makes a bold yet understated statement. So, next time you want to exude luxury and style, consider putting together a monochromatic outfit that will surely turn heads and make you feel effortlessly chic.
Structured pieces over slouchy
When aiming for an expensive and polished look, it's often best to prioritize structured pieces over slouchy ones. Structured clothing items, such as tailored blazers, fitted dresses, or crisp button-down shirts, create clean lines and a polished silhouette. They convey a sense of refinement and attention to detail, instantly elevating your overall appearance.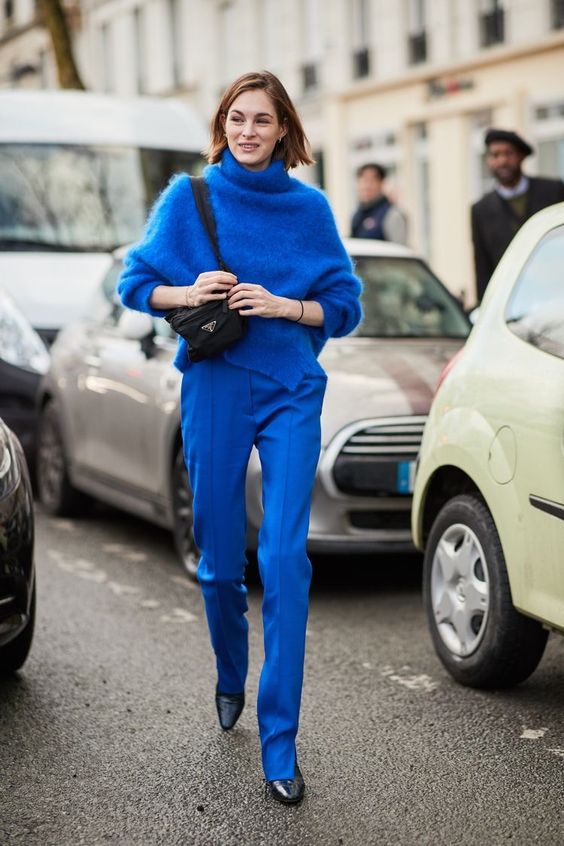 These pieces are designed to accentuate your figure and provide a more put-together look. In contrast, slouchy or oversized garments can sometimes appear casual or sloppy, detracting from the desired polished aesthetic. By opting for structured pieces that flatter your body shape, you'll exude confidence, sophistication, and a timeless elegance.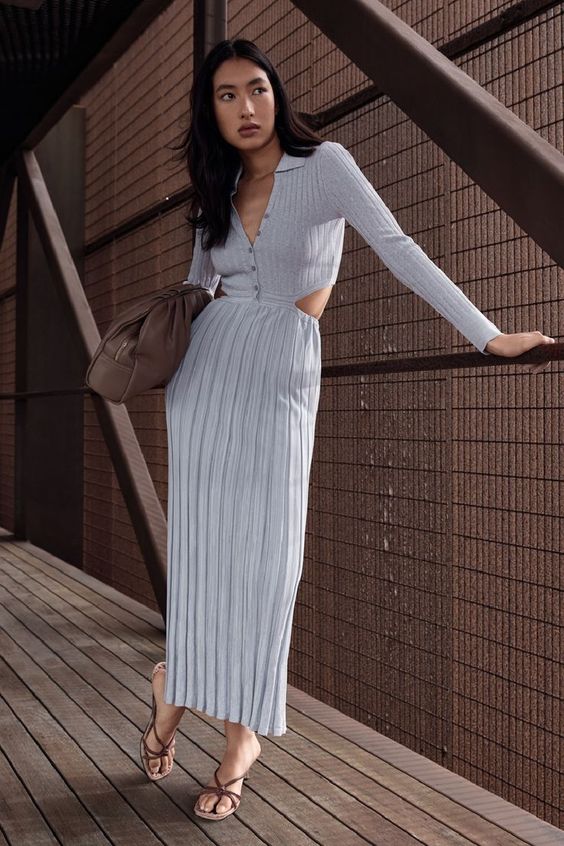 Avoid Distressed Details in your denim
When aiming for an expensive and polished look, it's advisable to steer clear of distressed details in your denim. Distressed jeans, with intentional rips, frayed edges, or faded patches, can create a more casual and laid-back vibe. While they have their place in more casual settings, they might not align with the refined aesthetic you're trying to achieve.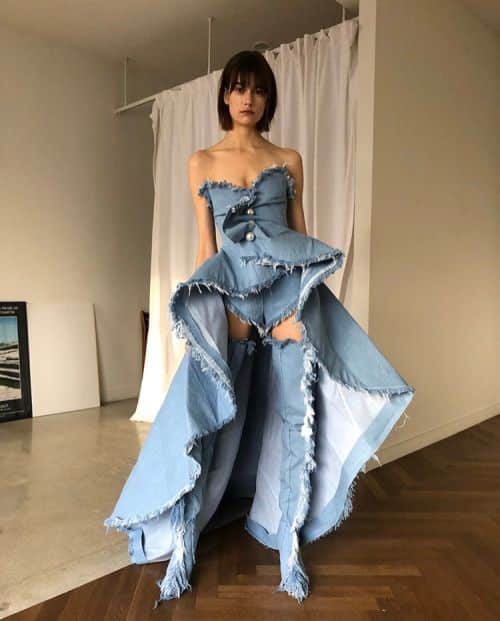 Instead, opt for clean and well-finished denim without any distressed elements. A pair of dark wash or black jeans in a sleek and tailored fit will project a more polished and sophisticated image. By choosing denim without distressing, you'll ensure that your overall outfit appears more elegant and put together.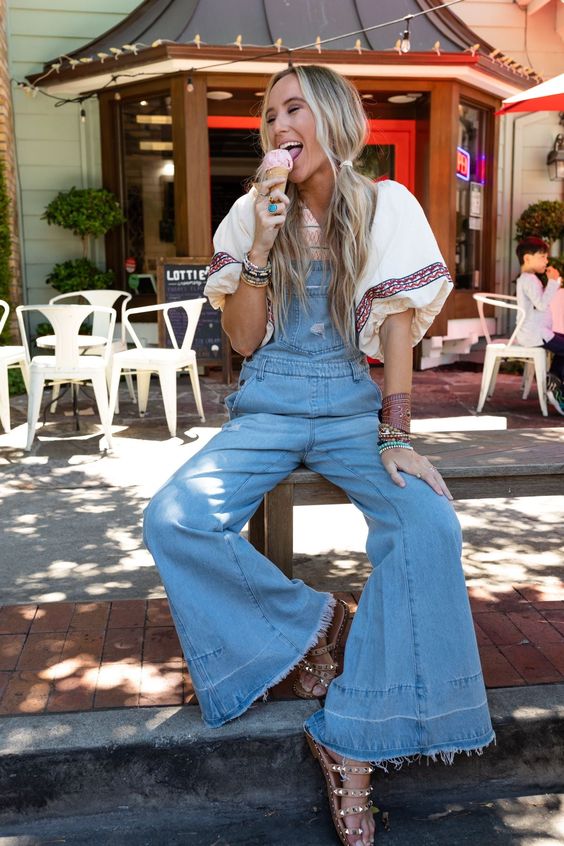 Simple Gold Jewelry
Simple gold jewelry is a key element in achieving an expensive and polished look. Delicate and minimalistic gold pieces, such as dainty necklaces, thin hoop earrings, or slim bangle bracelets, add a touch of elegance and sophistication to any outfit. The beauty of simple gold jewelry lies in its versatility, as it effortlessly complements various styles and can be worn for both casual and formal occasions.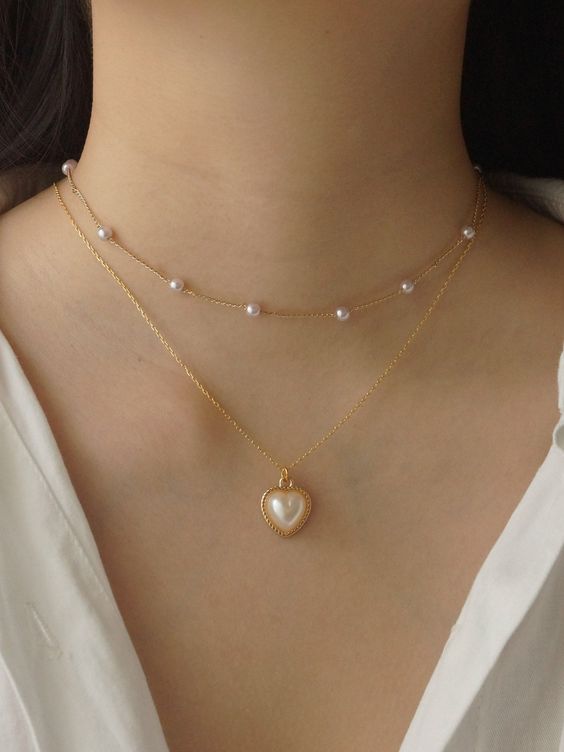 Opt for timeless designs that feature clean lines and understated charm. By adorning yourself with simple gold jewelry, you enhance your overall appearance with a subtle yet luxurious touch, completing your polished look with a hint of refined glamour.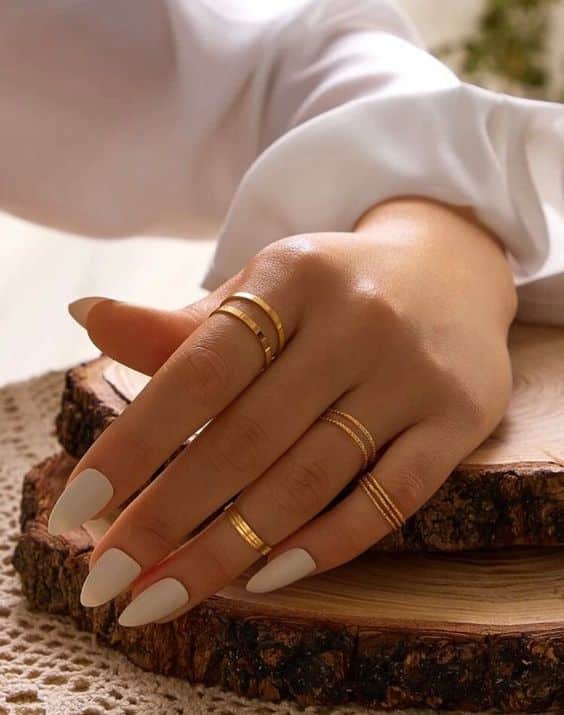 Presentation is everything: steam your clothing
When aiming for an expensive and polished look, presentation is everything, and one simple yet effective way to elevate your appearance is by steaming your clothing. Wrinkled garments can give off a sloppy or careless impression, undermining the polished aesthetic you desire.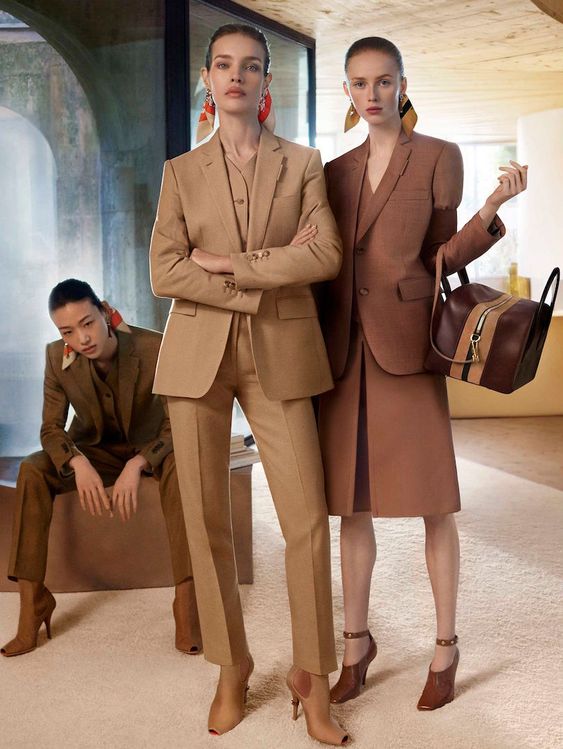 Investing in a garment steamer or using a traditional iron with a steaming function can work wonders in removing wrinkles and creases from your clothes. Steaming not only smooths out the fabric but also helps to restore its natural shape and drape.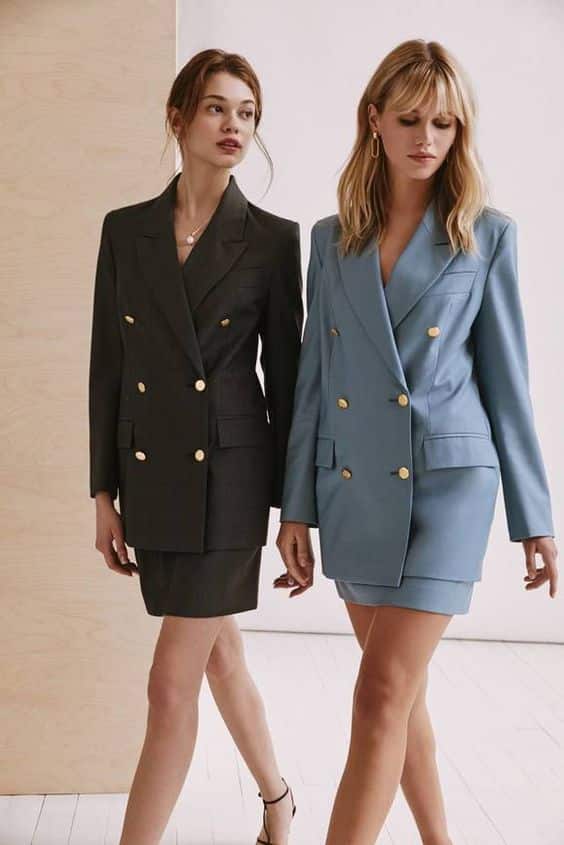 Can a meticulously curated wardrobe and attention to detail be more influential in creating an expensive and polished look than the price tags on individual items?
Whether it's a crisp button-down shirt, a tailored blazer, or a flowing dress, taking the time to steam your clothing will ensure a sleek and polished appearance that exudes attention to detail and professionalism. Remember, a wrinkle-free ensemble contributes to an overall sophisticated and well-put-together look.
 Add a classic coat
To complete your expensive and polished look, don't forget to add a classic coat. A well-tailored coat in a timeless design instantly elevates any outfit and adds a touch of sophistication. Opt for coats in neutral colors like black, camel, or navy, as they are versatile and can be easily paired with various ensembles.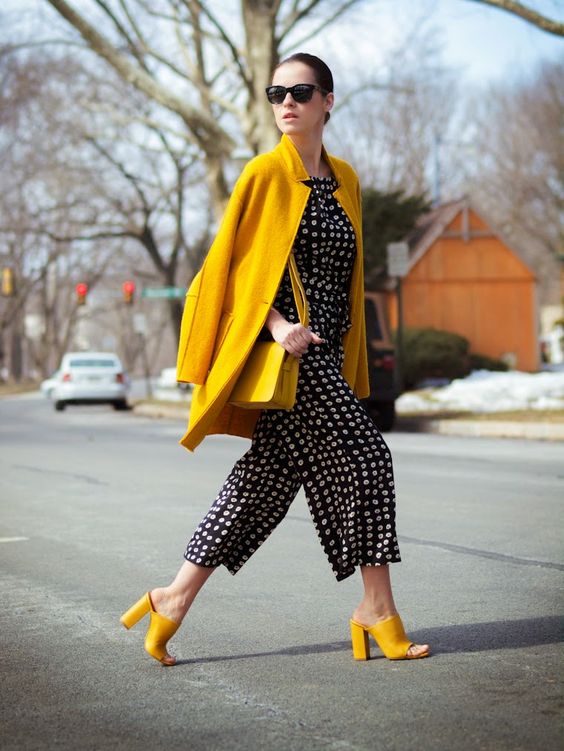 Look for classic styles such as a tailored trench coat, a sleek wool overcoat, or a structured pea coat. These coats not only provide warmth and practicality but also make a fashion statement. The key is to choose a coat that fits you well and flatters your body shape. With a classic coat as your outerwear staple, you'll exude elegance and refinement, completing your expensive and polished look with a final layer of timeless style.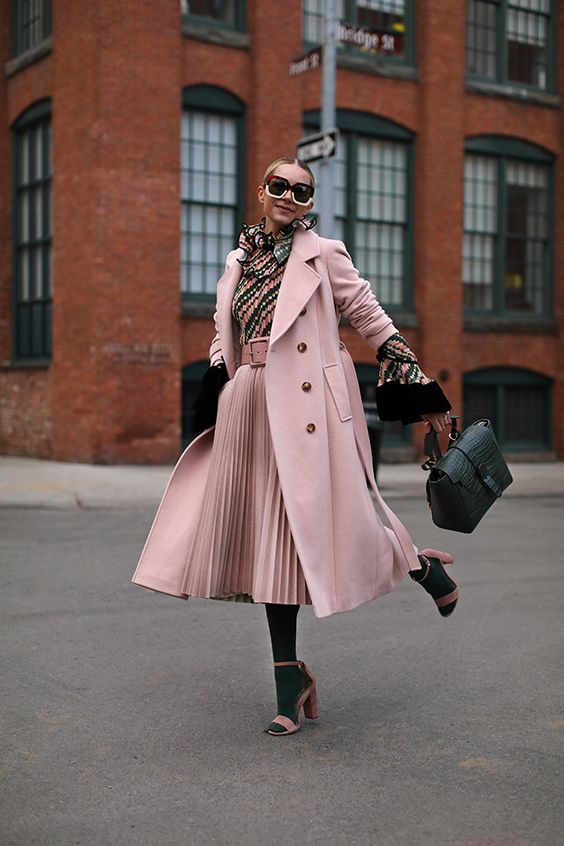 Proper Fit
Achieving an expensive and polished look is all about paying attention to the proper fit of your clothing. Regardless of the price tag, ill-fitting garments can instantly make an outfit appear cheap and sloppy. Invest time in finding the right sizes and consider getting items tailored to your specific measurements.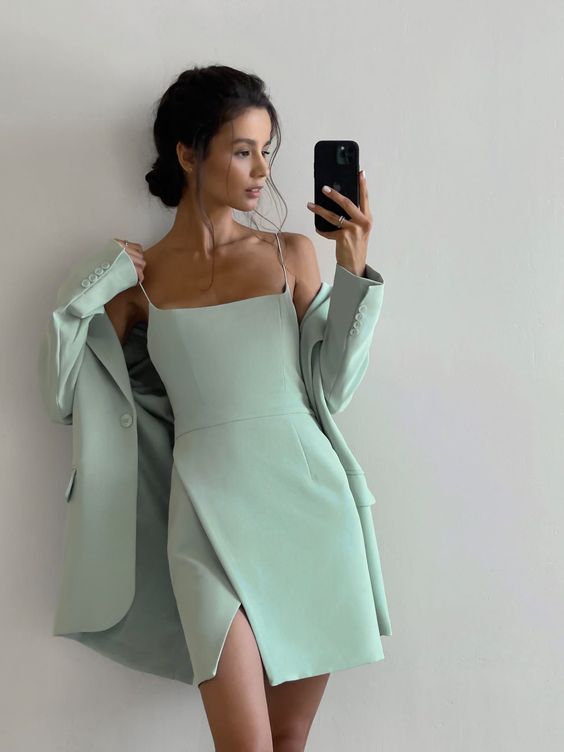 Tailoring can work wonders in ensuring that your clothes hug your body in all the right places, creating a sleek and refined silhouette. Focus on key areas like the shoulders, waist, and length to achieve a flattering fit.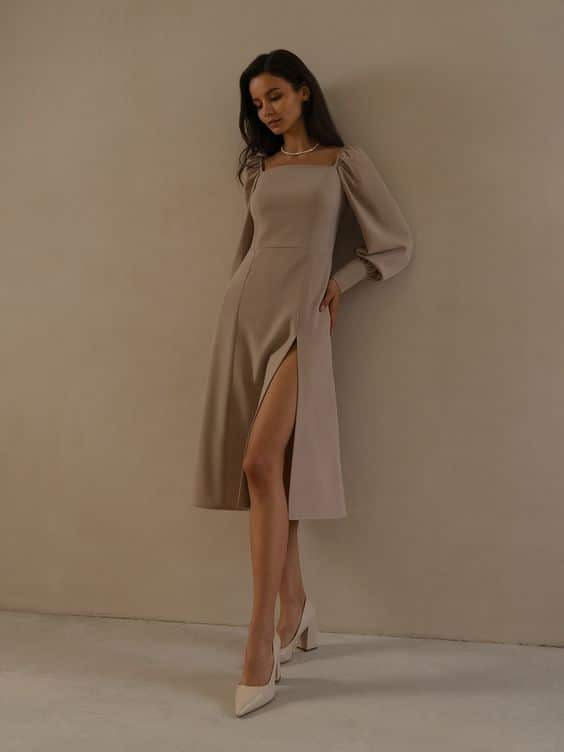 Remember, even simple and affordable pieces can look expensive when they fit impeccably. Prioritizing proper fit in your clothing choices will elevate your style and leave a lasting impression of sophistication and attention to detail.
Why should I want to look expensive and sophisticated?
It's important to note that looking expensive and sophisticated doesn't necessarily require a large budget or designer labels. It's about attention to detail, quality, and styling choices that create an overall polished and refined look. Ultimately, the desire to look expensive and sophisticated is a personal choice based on individual preferences, goals, and aspirations.
Here are a few reasons why someone might aspire to achieve such a look:
Professional Image
Personal Expression
Social Perception
Refined Lifestyle
Conclusion
In conclusion, desiring to look expensive and sophisticated is a personal choice influenced by various factors. Whether it's to boost self-confidence, enhance professional image, express personal style, shape social perception, or cultivate a refined lifestyle, the motivations behind this aspiration are diverse. However, it's important to remember that achieving an expensive and sophisticated look doesn't necessarily require a large budget or designer labels.
Attention to detail, quality, and styling choices play a vital role in creating a polished and refined appearance. Ultimately, the goal is to feel confident, make a positive impression, and embrace an aesthetic that aligns with individual preferences and aspirations.
Why would someone want to look expensive and sophisticated?
Motivations can include boosting self-confidence, professional advancement, personal expression, social perception, and cultivating a refined lifestyle.
Does achieving an expensive look require a large budget?
No, looking expensive and sophisticated is more about attention to detail, quality, and styling choices rather than a big budget or designer labels.
What are the benefits of looking sophisticated in professional settings?
Projecting an image of sophistication can create a positive impression, build credibility, and potentially lead to professional advancement.