From understanding color palettes and fabric combinations to mastering the art of layering and accessorizing, this article will equip you with the knowledge and tools to transform your wardrobe into a curated collection of stylish ensembles. Learn how to create versatile looks for different occasions, embrace current trends while staying true to your personal style, and make a lasting impression with your fashion choices. Whether you're revamping your wardrobe or looking to enhance your styling skills, this guide will empower you to confidently express yourself through your clothing, leaving a lasting impression wherever you go.
Introduction
"How To Style Your Clothes" is a comprehensive guide that offers practical tips and advice on enhancing your personal style. It covers various aspects of styling, including color coordination, layering techniques, accessorizing, and understanding body proportions.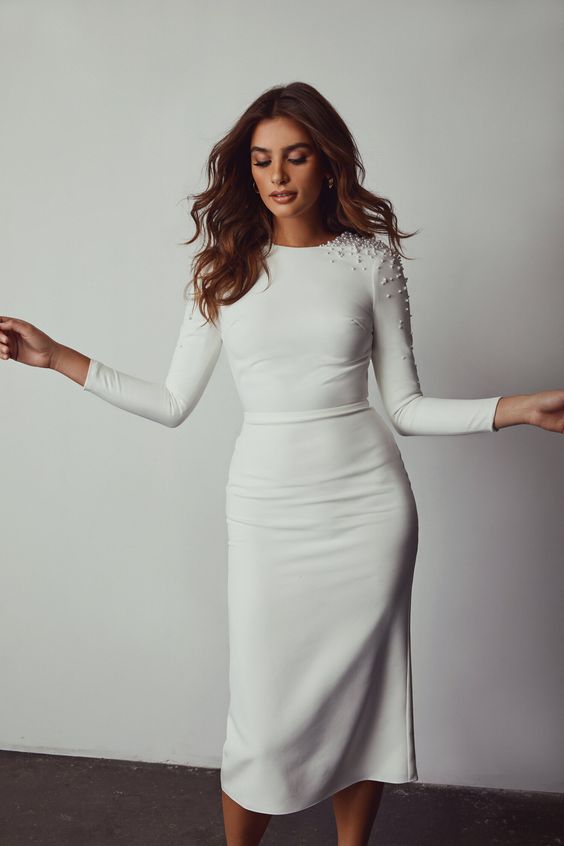 You'll learn how to mix and match different pieces, create versatile outfits for different occasions, and express your unique personality through your clothing choices. Whether you're revamping your wardrobe or looking to experiment with your style, this guide provides valuable insights to help you elevate your fashion game and feel confident in your own skin.
Why should I dress nicely ?
Dressing elegantly offers several benefits, particularly when it comes to maintaining a clean and polished look. First and foremost, an elegant appearance conveys professionalism and confidence, making a positive impression in various settings, such as professional environments, social events, or even everyday interactions. By opting for clean lines, well-fitted garments, and refined accessories, you project a sense of attention to detail and self-respect.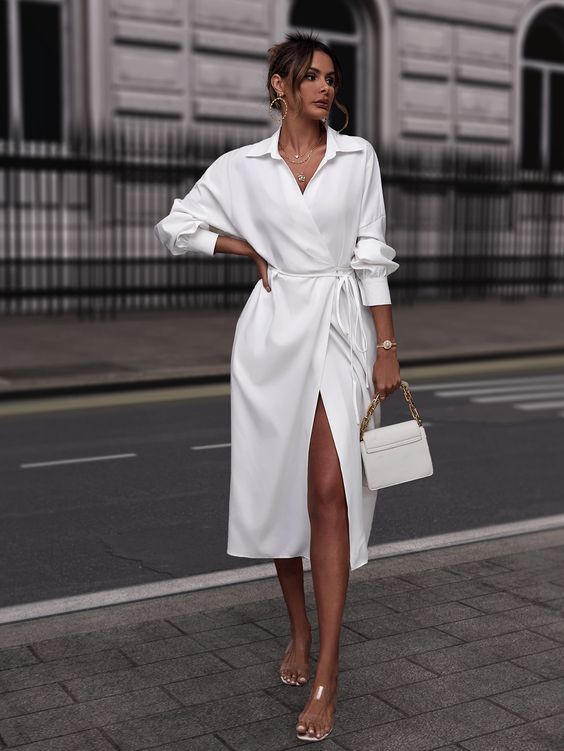 Moreover, an elegant attire exudes a timeless appeal, ensuring that you always look put-together and sophisticated. Dressing elegantly can boost your self-esteem, enhance your credibility, and contribute to a positive perception of yourself by others, ultimately enhancing your overall presence and making a lasting impression.
Fashion styles vs. Fashion trends
Fashion aesthetics go beyond fleeting trends, and understanding the various clothing styles can help you define your personal fashion journey. While it's possible to incorporate elements of popular trends, the longevity of different fashion styles is truly remarkable. Take the cottagecore trend, for instance, which falls within the realms of minimalistic or preppy fashion.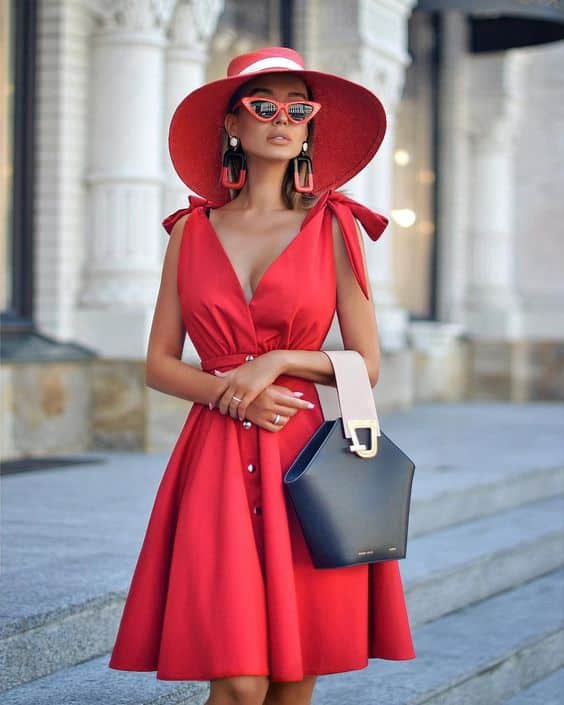 How can you effortlessly elevate your personal style and create a lasting impression through your clothing choices?
Similarly, the 80s and 70s trends evoke a sense of nostalgia and fall under the vintage style fashion category. Whether you're in search of your signature style or aiming to make a fashion statement, explore these 10 captivating fashion styles for inspiration on your sartorial adventure.
Here are some styles you can adapt for next event or dinner parties.
Parisian
Parisian style refers to the fashion and aesthetic associated with the city of Paris, France. It is known for its timeless elegance, effortless sophistication, and understated chic. Parisian women have a knack for effortlessly combining classic pieces with modern elements, creating a balanced and stylish look. Key pieces in a Parisian wardrobe include tailored blazers, well-fitted trousers, crisp button-down shirts, A-line skirts, and little black dresses.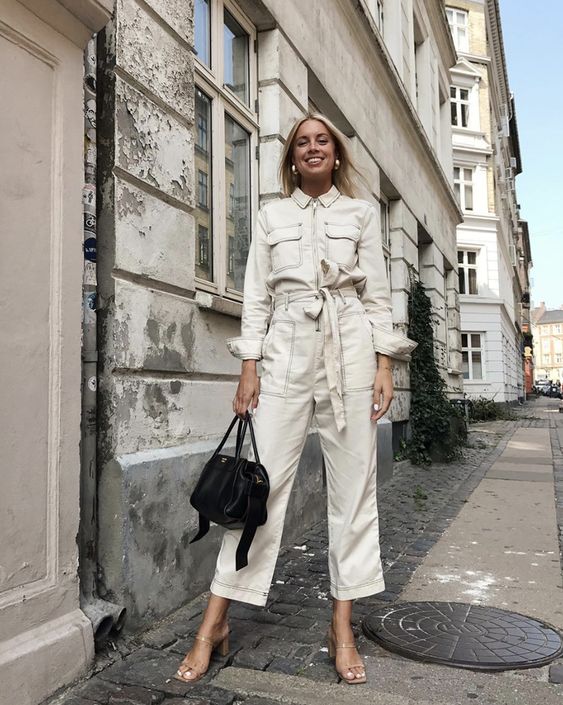 Attention to detail is crucial, with a focus on well-structured silhouettes, impeccable tailoring, and high-quality fabrics. Accessories, such as a classic handbag, a silk scarf, and understated jewelry, are carefully selected to complement the outfit. Parisians embrace a minimalist approach to makeup and hairstyling.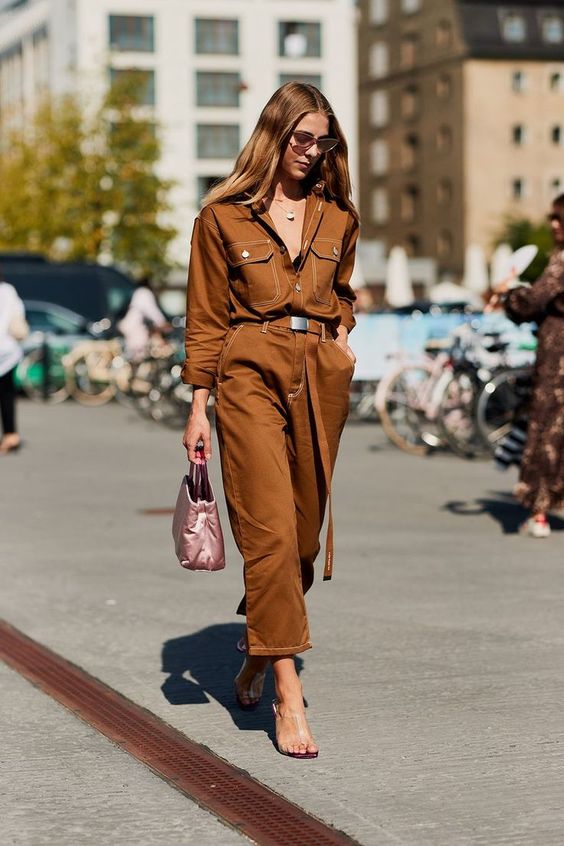 Parisian style embodies an air of confidence and nonchalance, reflecting a sense of individuality and personal expression. It exudes an aura of timeless elegance, effortlessly combining classic elements with a touch of modern flair.
Athleisure Style

Athleisure style refers to a fashion trend that combines elements of athletic wear with casual, everyday clothing. It seamlessly merges comfort, functionality, and fashion to create a versatile and stylish look. Athleisure outfits typically feature athletic-inspired pieces like leggings, joggers, hoodies, and sweatshirts, which are paired with casual items like t-shirts, oversized sweaters, denim jackets, or bomber jackets.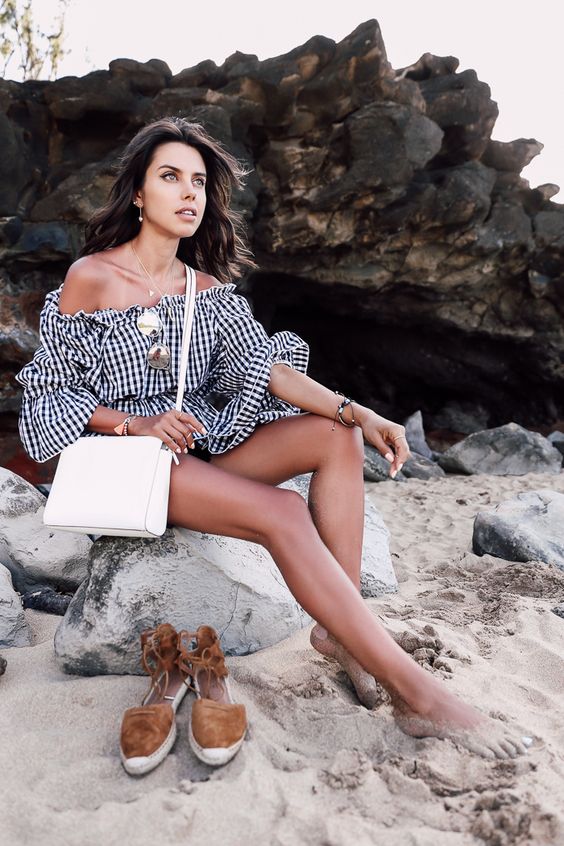 The key to mastering athleisure style lies in the balance between athletic and casual elements. It's about creating a polished yet relaxed appearance that can transition seamlessly from a workout session to running errands or meeting up with friends. Fabrics with stretch and moisture-wicking properties are often preferred for their comfort and performance benefits.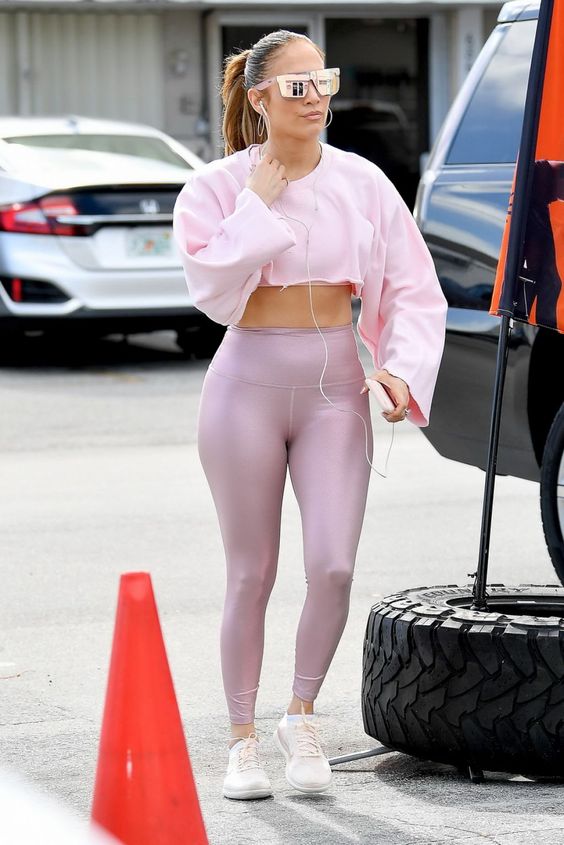 Accessories play a role in enhancing the athleisure aesthetic. This can include stylish sneakers, baseball caps, backpacks, or crossbody bags that add a sporty touch to the overall look. The color palette for athleisure tends to be versatile, with neutrals like black, white, gray, and navy being popular choices, but pops of vibrant colors are also common.
Classic
Classic clothing refers to timeless and enduring styles that have remained fashionable over many years. It represents a refined and sophisticated aesthetic that transcends trends and fads. Classic pieces are characterized by their clean lines, impeccable tailoring, and high-quality materials.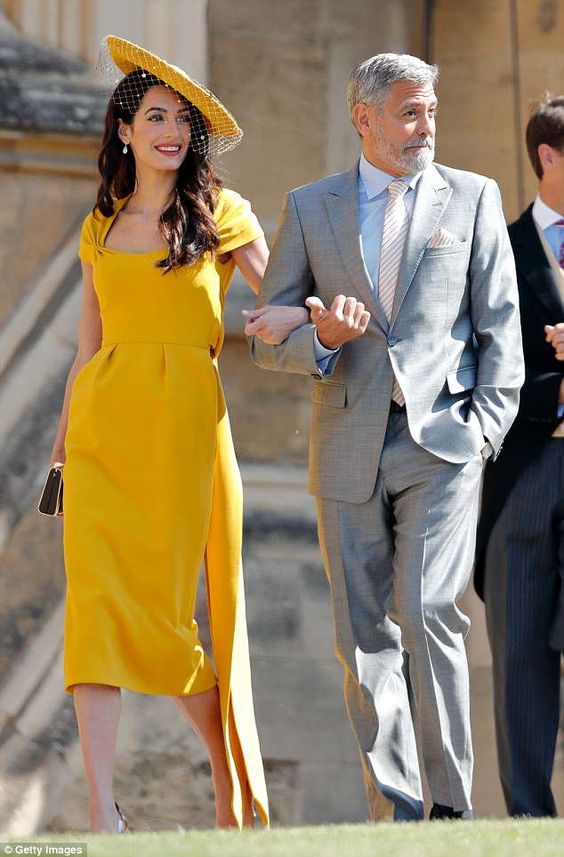 Examples of classic clothing items include the little black dress (LBD), crisp white button-down shirt, tailored blazer, trench coat, pencil skirt, cashmere sweater, straight-leg trousers, silk blouse, pearl necklace, and leather loafers.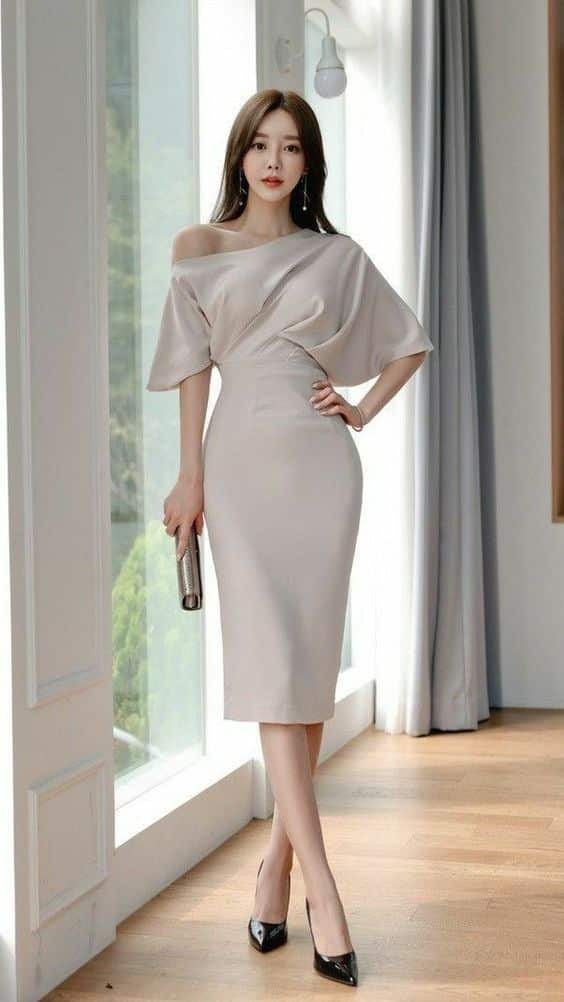 Classic clothing emphasizes quality, craftsmanship, and timeless appeal, allowing individuals to create a wardrobe foundation that can be built upon with modern or trendy pieces. It is a reliable choice for those seeking a polished and elegant look that withstands the test of time, regardless of changing fashion trends or seasons.
Streetwear
Streetwear is a fashion style that emerged from urban communities, particularly in the 1980s and 1990s. It draws inspiration from elements of hip-hop, skateboarding, and youth culture. Characterized by its casual and comfortable clothing, streetwear encompasses a range of oversized pieces like t-shirts, hoodies, sweatshirts, baggy jeans, cargo pants, and sneakers. What sets streetwear apart is its emphasis on bold graphics, logos, and unique designs that make a statement.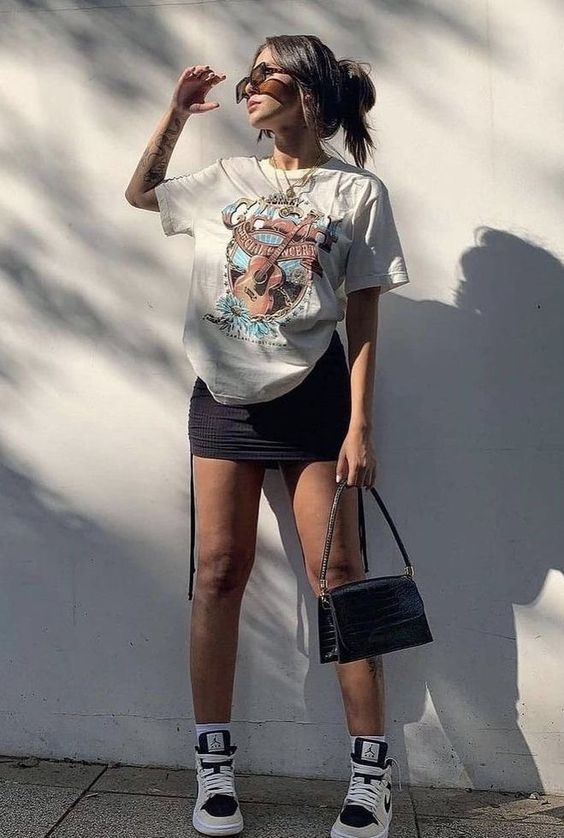 Vibrant colors, patterns, and prints are often incorporated to create visually striking looks. Brands like Supreme, Off-White, Bape, and Palace have become synonymous with streetwear. Streetwear is not just about the clothing, but also the attitude and culture it represents. It is a symbol of rebellion, individuality, and self-expression. Enthusiasts often personalize their outfits with accessories such as snapback caps, beanies, backpacks, and chunky chains. Sneakers play a crucial role in streetwear, with styles like high-tops and skate shoes being popular choices'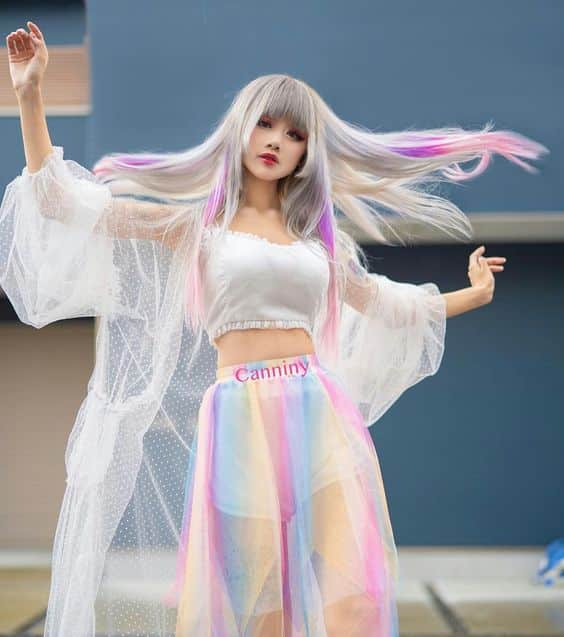 Today, streetwear transcends its urban origins and has become a global phenomenon, making an impact on runways, collaborations, and even professional settings as a form of casual attire. Streetwear represents a fusion of urban culture, music, and art, providing a platform for individuals to showcase their personal style, attitude, and connection to youth culture while embracing comfort and the boldness of urban fashion.
Business casual is a dress code that strikes a balance between professional attire and casual comfort. It is typically adopted in workplaces that have a less formal environment or on occasions where a more relaxed yet polished appearance is appropriate. Business casual outfits are professional and put-together while allowing for some personal style expression.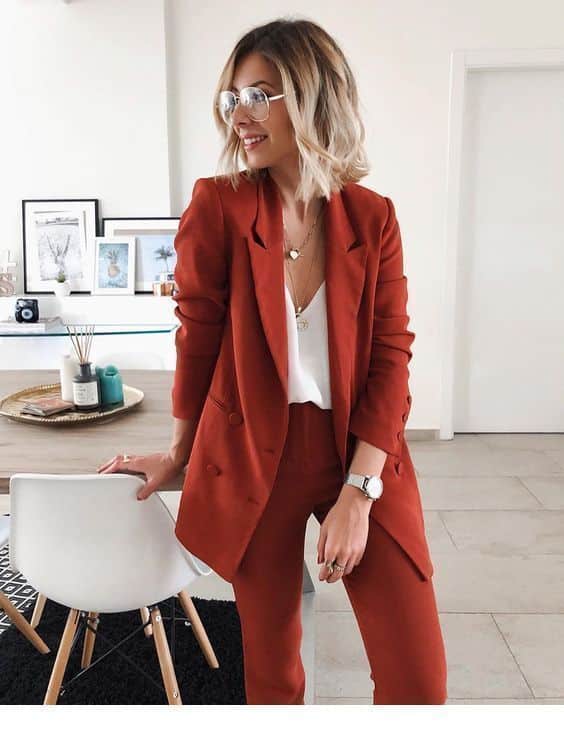 Business casual allows for a broader range of colors and patterns compared to traditional business attire. However, it is advisable to choose conservative and professional hues, avoiding overly bright or flashy shades. Accessories should be minimal and complementary to the overall look.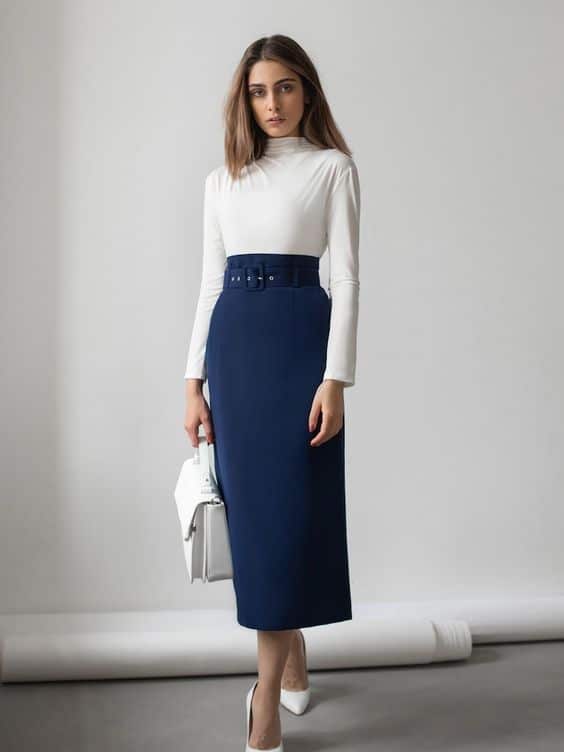 What are some key tips and tricks for finding your own unique fashion style and expressing your individuality through clothing?
It is essential to keep in mind that different workplaces may have variations in their interpretation of business casual, so it's always helpful to adhere to specific guidelines provided by the company or industry.
Retro Style
Retro style refers to a fashion trend that draws inspiration from past eras, particularly the mid-20th century. It embraces the nostalgia and charm of bygone times, bringing back elements of fashion, design, and aesthetics from the 1920s to the 1990s. Retro style is characterized by its vintage-inspired clothing, accessories, and overall ambiance.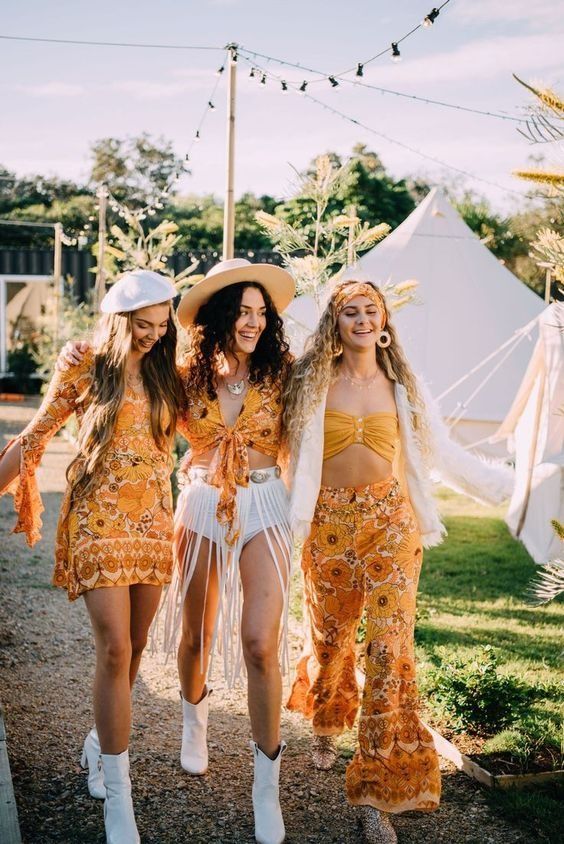 Each decade within the retro era has its own distinctive features:
The 1920s exude the glamour of the Art Deco era, with flapper dresses, drop-waist silhouettes, and embellished headpieces.
The 1950s showcase feminine elegance with full-skirted dresses, cinched waists, polka dots, and cat-eye sunglasses.
The 1960s embrace mod fashion, featuring shift dresses, mini skirts, geometric patterns, and bold colors.
The 1970s epitomize bohemian style, characterized by flowy maxi dresses, bell-bottom pants, fringe details, and floral prints.
The 1980s embrace boldness with oversized shoulders, neon colors, power suits, acid-washed denim, and statement accessories.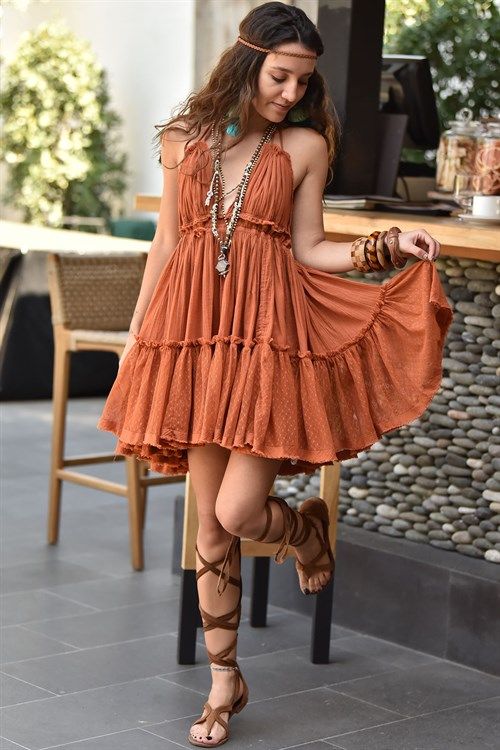 Retro style is not limited to clothing but extends to hairstyles, makeup, and interior design choices. Vintage-inspired patterns, typography, and color schemes are often used to create a retro ambiance in various spaces.
Minimalist
Minimalist style of clothing is characterized by simplicity, clean lines, and a focus on essential elements. It embraces a neutral color palette, streamlined silhouettes, high-quality fabrics, minimal accessories, and versatile pieces. The minimalist aesthetic promotes a lifestyle of simplicity and intentional choices, allowing individuals to curate a wardrobe of timeless essentials.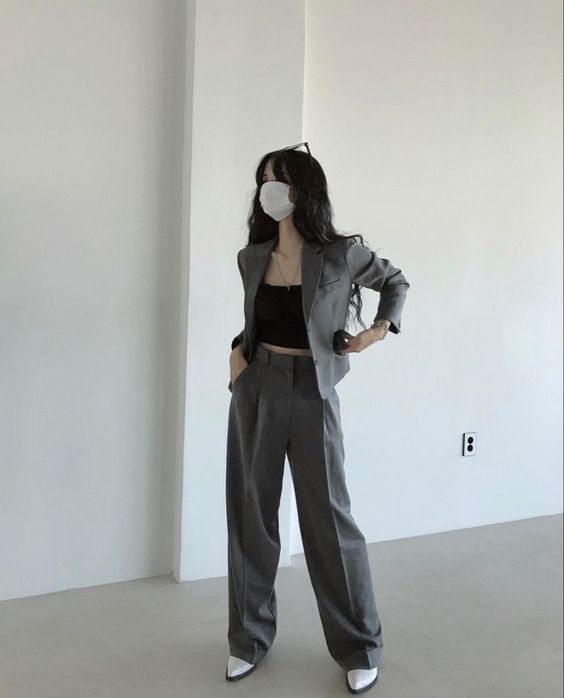 By emphasizing quality over quantity and avoiding excess, minimalist fashion embodies an understated elegance and timelessness. It offers a refined and sophisticated approach to dressing, free from clutter and distractions, while allowing for individuality and self-expression within the realm of minimalism.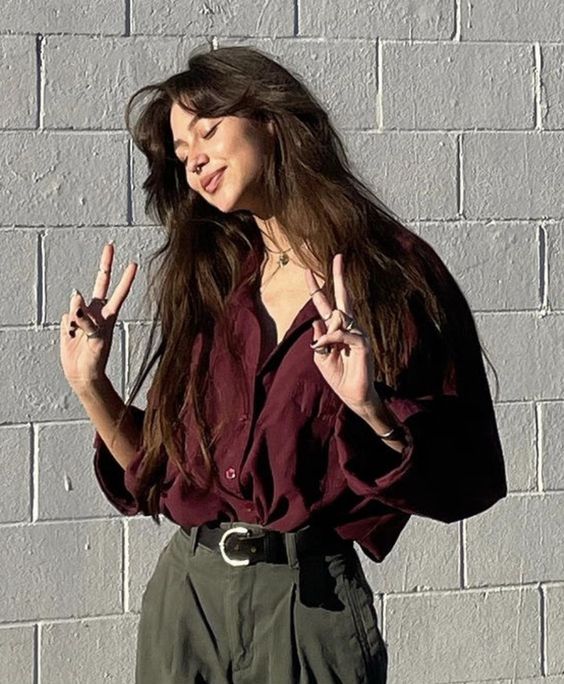 Grunge
Grunge style emerged in the 1990s as a fashion subculture associated with alternative rock music and an anti-establishment attitude. It is characterized by a rugged and nonchalant aesthetic that blends elements of punk, grunge, and street fashion.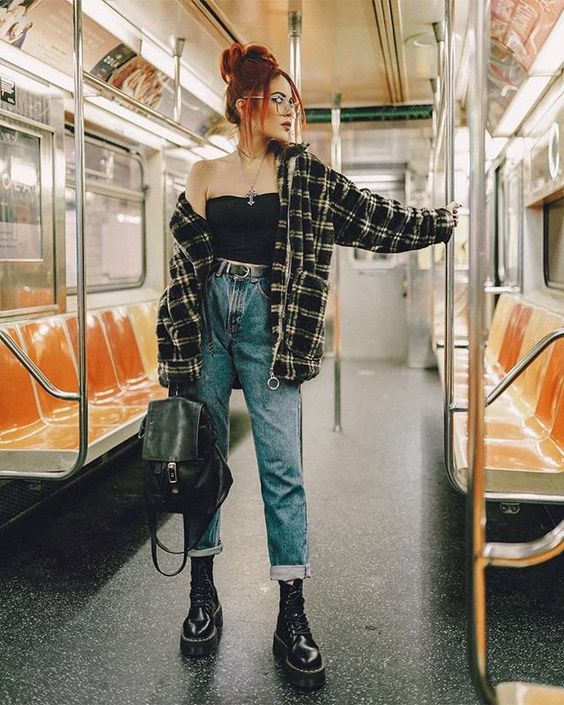 Grunge style embraces a deliberately disheveled and "undone" look, rejecting traditional notions of polished and put-together fashion. It often involves layering distressed and vintage-inspired clothing, such as ripped jeans, band t-shirts, plaid flannel shirts, and leather jackets. The color palette tends to be dark and muted, with black, gray, and deep shades predominating.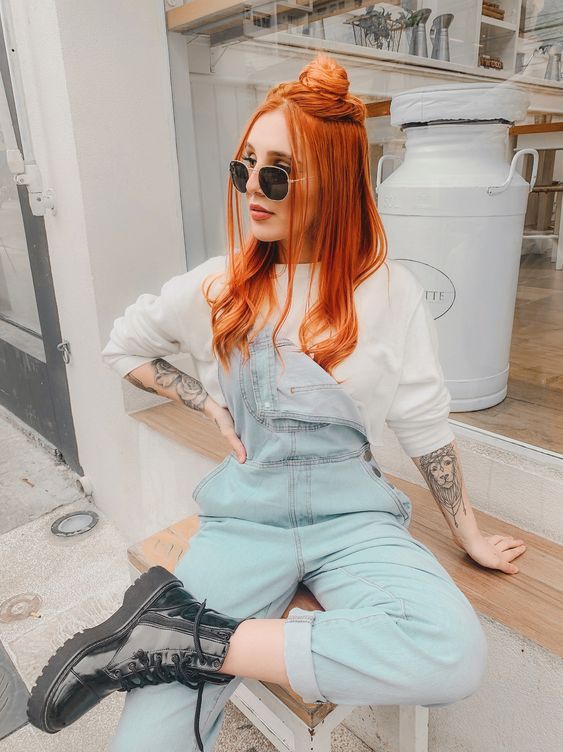 Chunky boots like Doc Martens or combat boots are popular footwear choices, and minimal or no makeup is often preferred. Grunge style represents a rebellious and non-conformist attitude, embracing an edgy and moody aesthetic. It continues to inspire alternative and street fashion, offering a platform for self-expression and individuality while defying conventional fashion norms.
Chic Style
Chic style embodies an effortlessly stylish and polished fashion aesthetic. It exudes a refined elegance that is timeless and sophisticated. Key elements of chic style include tailored silhouettes, a neutral color palette, classic wardrobe staples, minimal accessories, and a focus on quality.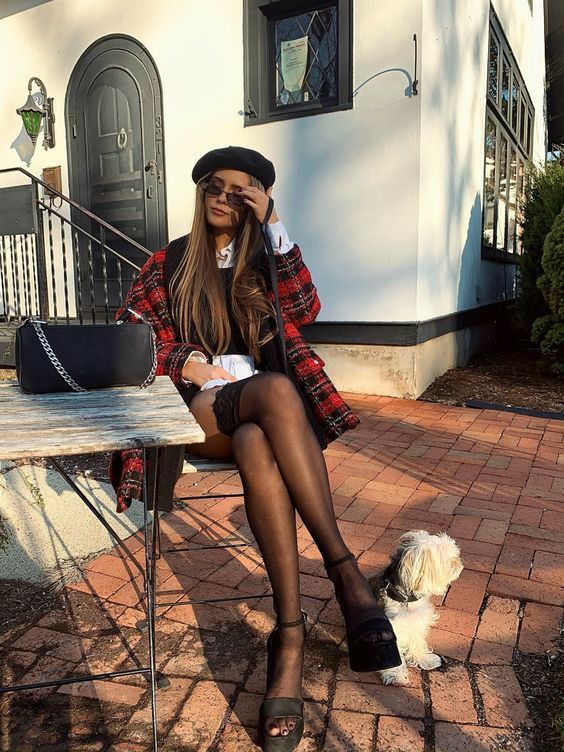 Chic outfits feature well-fitted and structured pieces that flatter the body, often in neutral hues such as black, white, beige, and gray. Classic wardrobe staples like tailored blazers, little black dresses, and well-fitted jeans form the foundation of a chic wardrobe. Accessories are kept minimal, with a few carefully chosen pieces adding the perfect finishing touch.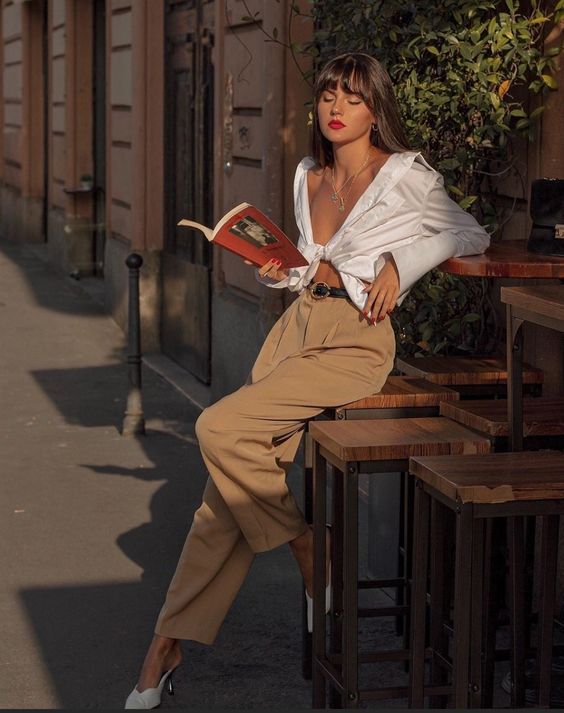 Chic style values quality over quantity, favoring well-made garments crafted from high-quality fabrics. This fashion aesthetic exudes an understated confidence and sophistication, allowing individuals to make a statement through refined simplicity. Whether for professional or social settings, chic style offers a timeless and versatile approach to fashion.
Kawaii looks
Kawaii fashion is a style characterized by its playful, vibrant, and adorable aesthetics. Inspired by Japanese pop culture, including anime and Harajuku street fashion, kawaii looks exude a sense of innocence, whimsy, and individuality. Pastel colors, such as soft pinks, baby blues, and lavender, dominate kawaii outfits, creating a sweet and gentle ambiance.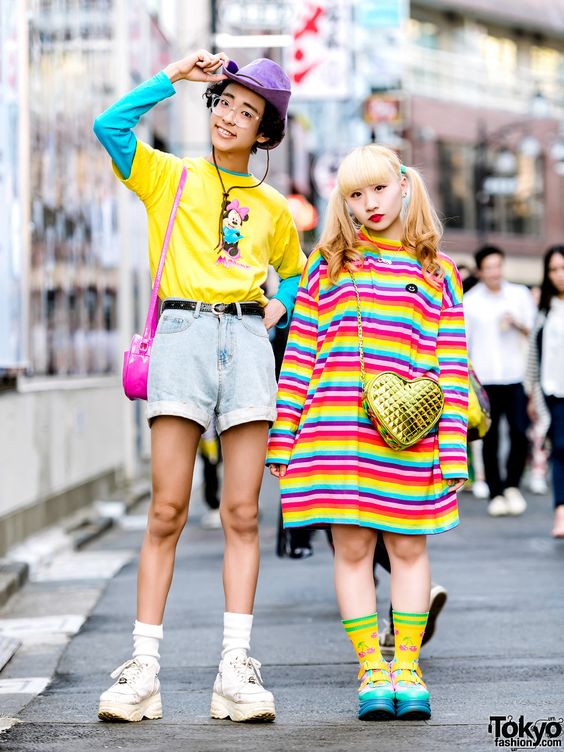 Cute prints and patterns featuring hearts, stars, bows, and playful motifs adorn dresses, skirts, and accessories. The style embraces oversized and layered silhouettes, showcasing puffy sleeves, babydoll dresses, and loose-fitting skirts for a comfortable yet charming look. Kawaii fashion encourages accessorizing with bows, ribbons, colorful socks, and whimsical jewelry to enhance the overall cuteness. It also allows for creative mix and match, enabling individuals to showcase their own unique interpretation of the kawaii aesthetic.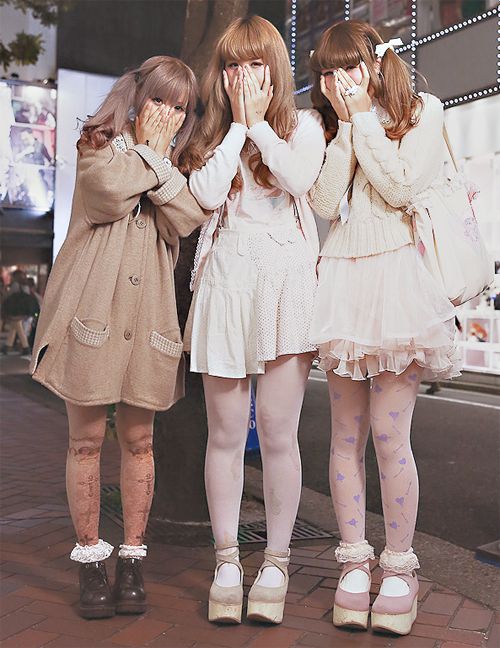 With doll-like makeup, rosy cheeks, big eyes, and playful hairstyles like pigtails or colorful wigs, kawaii looks extend beyond clothing to complete the adorable transformation. Kawaii fashion celebrates the joy of cuteness, offering a light-hearted and imaginative approach to style that allows individuals to embrace their childlike wonder and express their love for all things charming and whimsical.
Conclusion
In conclusion, the world of clothing styles offers a fascinating array of choices for self-expression and personal style. From the timeless appeal of classic clothing to the edgy allure of streetwear, and from the simplicity of minimalist fashion to the playful charm of kawaii looks, there is something for everyone. Each style represents a unique aesthetic and philosophy, allowing individuals to convey their personality, preferences, and creativity through their outfits. What makes fashion so captivating is its ever-evolving nature, constantly inspiring and pushing boundaries. It's a delightful journey of self-discovery and a way to celebrate the beauty of diversity.
What is the essence of the retro fashion trend?
Retro style draws inspiration from past eras, featuring nostalgic elements like vintage prints, high-waisted bottoms, bold colors, and statement accessories that pay homage to specific time periods.
What characterizes the preppy fashion style?
Preppy style exudes a clean and polished look, often incorporating classic pieces like collared shirts, cable-knit sweaters, khaki pants, and boat shoes.
What defines the athleisure style?
Athleisure combines comfort and style, featuring sporty and athletic-inspired clothing that can be worn both for workouts and as casual everyday wear.
How would you describe the grunge fashion trend?
Grunge fashion is all about embracing a rebellious and non-conformist attitude with its rugged, "undone" look, distressed clothing, and a dark, edgy color palette.
What is the main characteristic of the bohemian style?
The bohemian style is known for its free-spirited and eclectic aesthetic, often featuring flowy fabrics, earthy colors, and a mix of patterns and textures.