Step into the realm of makeup artistry and unleash the power within you to enhance your natural beauty. Discover the transformative magic of colors, textures, and techniques that elevate your features to new heights. Embrace the canvas of your face as a masterpiece waiting to be unveiled. Let each brushstroke and swipe of color become a celebration of your individuality. With skillful precision, sculpt your cheekbones, define your eyes, and adorn your lips with grace.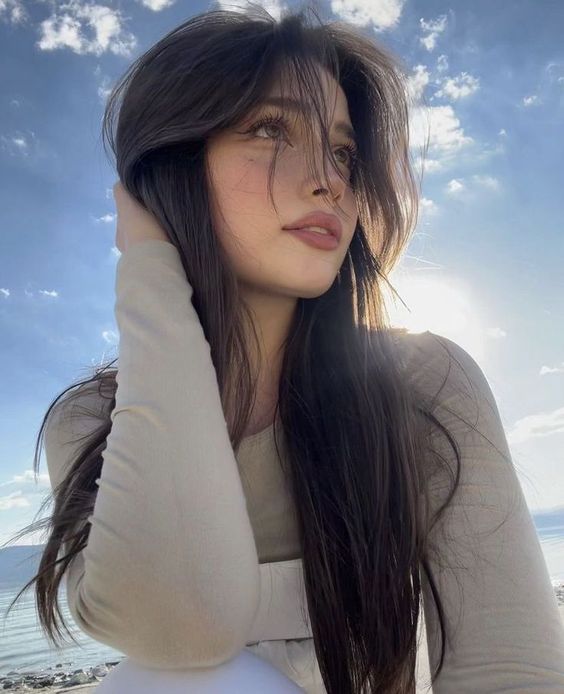 Allow the confidence that blooms from within to radiate through your flawless exterior, captivating the world with your unique allure. Embrace the journey of self-discovery, where makeup becomes not merely a tool, but a gateway to unlocking your truest, most authentic self. Unleash the artist within, and watch as your natural beauty unfolds before your eyes, leaving a trail of inspiration in your wake.
Introduction
Whether you're a makeup enthusiast or a curious beginner, this is the perfect place to embark on a journey of enhancing your natural beauty. In this guide, we will explore the transformative power of makeup, its ability to boost confidence, and its impact in both daily life and professional settings. From simple everyday looks to glamorous styles for special occasions, we will delve into the techniques, tips, and products that can help you unleash your inner artist and radiate with newfound confidence.
Why is it Important to add Makeup to your routine ?
Makeup plays a crucial role in our daily lives and jobs. It has the ability to boost our confidence and highlight our best features. In our everyday routines, applying makeup can instantly uplift our mood and make us feel more prepared to take on the day. Whether it's a swipe of mascara to define our lashes or a bit of blush to add a healthy glow, it enhances our natural beauty and adds a touch of glamour.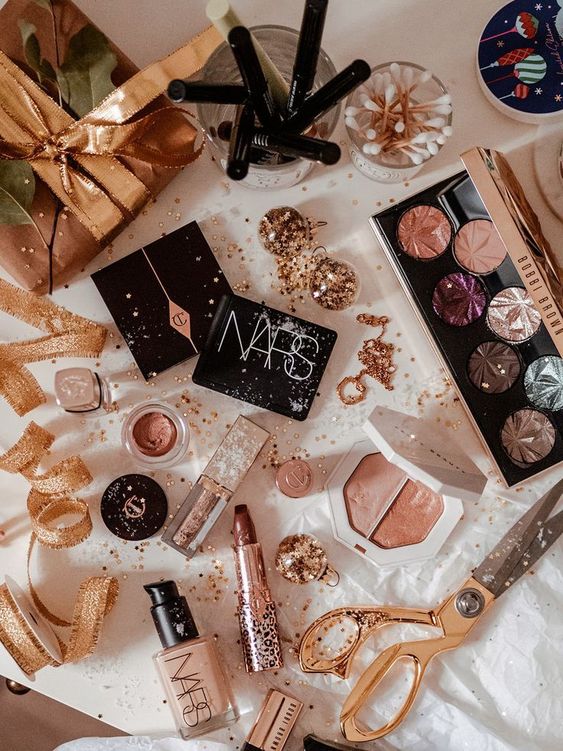 In the professional world, wearing makeup can create a polished and professional look, leaving a positive impression on others. It shows attention to detail and boosts our self-assurance, helping us project a competent and put-together image.It's a tool that empowers us to present ourselves authentically and confidently, allowing us to face any challenge with grace.
Where Do I Start ?
As you begin your exploration, allow yourself to be open to experimentation and self-expression. Start by embracing the notion that makeup is an art form, a medium through which you can enhance your natural features and reflect your unique personality. It's a canvas waiting to be adorned, a playful realm where colors and textures come to life. With an open mind and a dash of curiosity, dive into the vast array of products, techniques, and styles.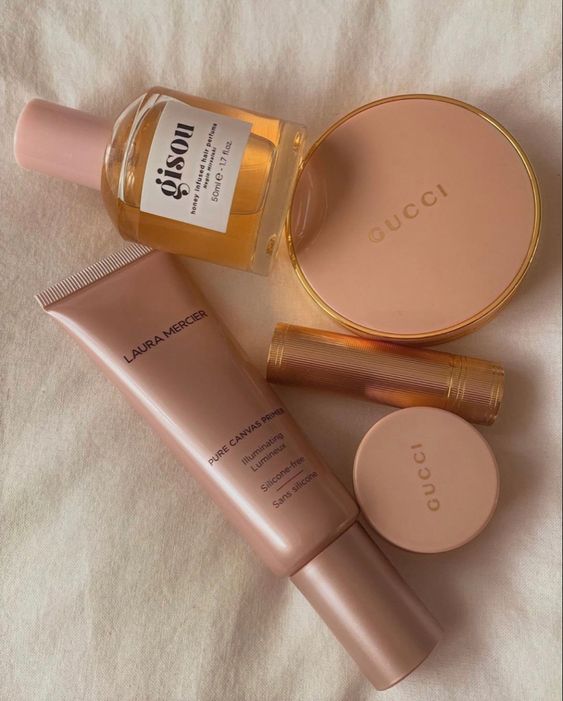 Let your creativity guide you as you discover the joy of self-discovery through makeup. Remember, the beauty of this journey lies not just in the final result, but in the process itself—the moments of self-care, the confidence that blossoms, and the ability to showcase your inner beauty to the world.
These steps serve as a roadmap for achieving a polished and put-together makeup look. They guide you through the essential stages of creating a beautiful canvas on which to showcase your unique features.
Prep your skin for flawless base
Preparing your skin before applying makeup is an essential step to ensure a flawless and long-lasting finish. It starts with a thorough cleansing of the face, removing any dirt, oil, or impurities that may hinder the makeup application. Following cleansing, moisturizing your skin is crucial to hydrate and create a smooth texture. This step helps the makeup glide on effortlessly and prevents it from clinging to dry patches.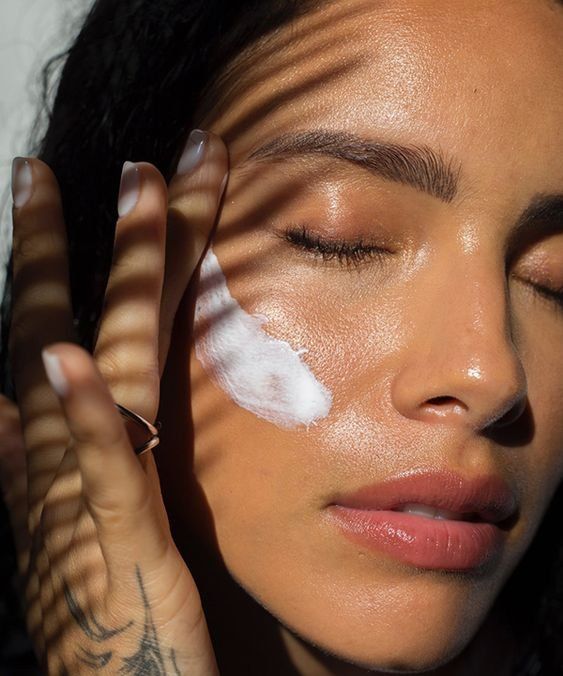 Additionally, applying a primer creates a perfect canvas by blurring imperfections, filling in fine lines, and minimizing the appearance of pores. The primer also aids in prolonging the wear time of your makeup, allowing it to stay fresh and vibrant throughout the day. By prepping your skin, you create the ideal foundation for a flawless makeup look that will make you feel confident and ready to conquer the world.
Foundation
Applying foundation is a crucial step in makeup application, as it creates a smooth and even base for the rest of your makeup. Foundation helps to even out your skin tone, cover blemishes, and provide a flawless complexion. It acts as a canvas upon which you can build your desired look.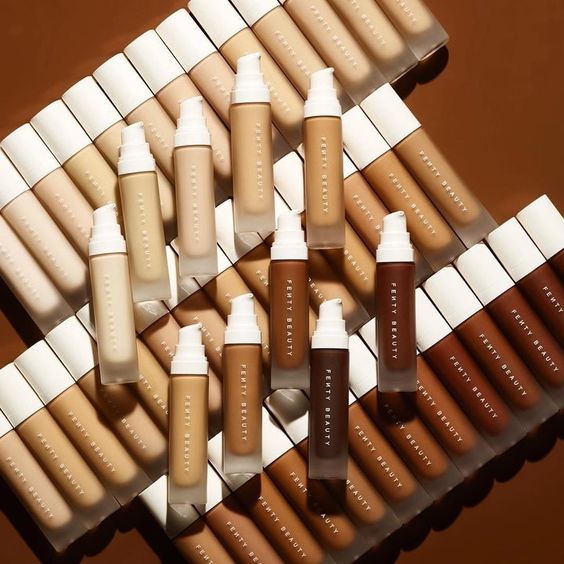 Choosing the right shade that matches your skin tone is important to achieve a seamless blend. Whether you opt for a liquid, cream, or powder foundation, the goal is to apply it evenly using a brush, sponge, or fingertips. Start from the center of your face and blend outward, ensuring that there are no harsh lines or noticeable demarcations. The foundation acts as a second skin, providing a natural-looking finish while giving you the confidence to face the day with a radiant and flawless complexion.
Conceal those dark circles
Concealer is a beauty weapon that helps to camouflage imperfections and create a flawless complexion. It is designed to cover blemishes, dark circles, redness, and any areas of discoloration on the skin. With its concentrated formula, concealer provides more coverage than foundation, allowing you to target specific problem areas. When applying concealer, choose a shade that matches your skin tone or opt for a slightly lighter shade to brighten the under-eye area.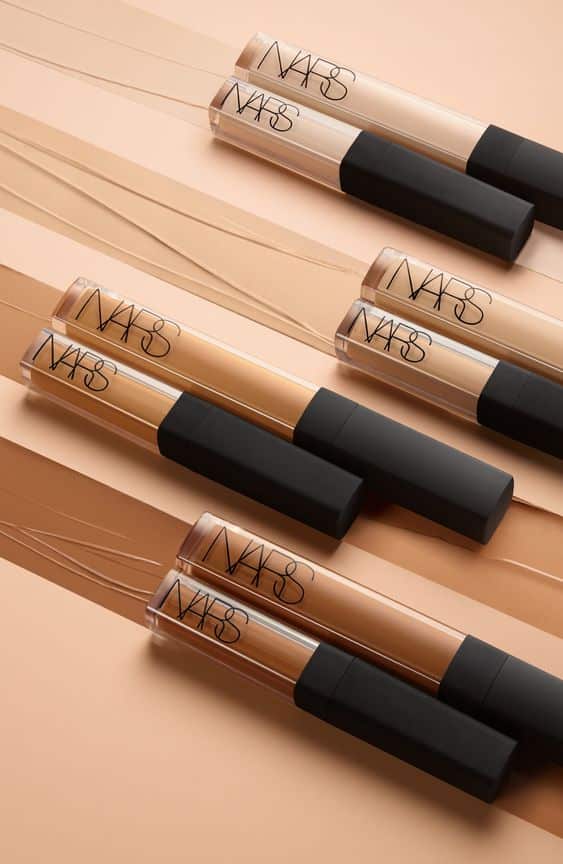 Does your makeup celebrate your individuality or conform to societal norms?
Gently dab the concealer onto the areas you want to conceal, using a small brush or your fingertips. Pat and blend the product until it seamlessly merges with your skin. Concealer works in harmony with foundation to create a smooth and flawless canvas, giving you the confidence to put your best face forward.
Set with powder for non cakey finish
Setting your makeup with powder is a key step to achieve a non-cakey finish and help your makeup last longer throughout the day. Powder helps to control shine, minimize the appearance of pores, and create a smooth, matte or satin finish. It also helps to set your foundation and concealer in place, preventing them from smudging or creasing.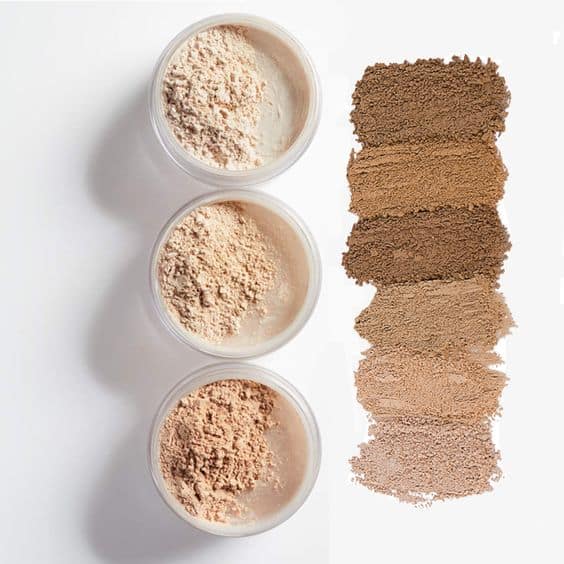 When choosing a powder, opt for a translucent or color-matched shade that complements your skin tone. Using a fluffy brush or a powder puff, gently dust the powder over your face, focusing on areas that tend to get oily, such as the T-zone.
Be sure to blend it well to avoid any visible lines or patches. The powder acts as a barrier, absorbing excess oil and keeping your makeup looking fresh and natural. With a light dusting of powder, you can confidently go about your day knowing your makeup is set for success.
Eye makeup to snatch attention
Eye makeup is a transformative step that allows you to accentuate and enhance the beauty of your eyes. It is a creative process that can range from subtle and natural to bold and dramatic, depending on your personal style and the occasion. Eye makeup typically involves applying eyeshadow, eyeliner, and mascara to define and emphasize the eyes.
Eyeshadow
Starting with eyeshadow, choose shades that complement your eye color and desired look. Apply a base shade all over the lid, followed by a slightly darker shade in the crease for depth. You can also add a highlight shade on the brow bone to lift and brighten the eyes. Blend the shades seamlessly for a professional finish.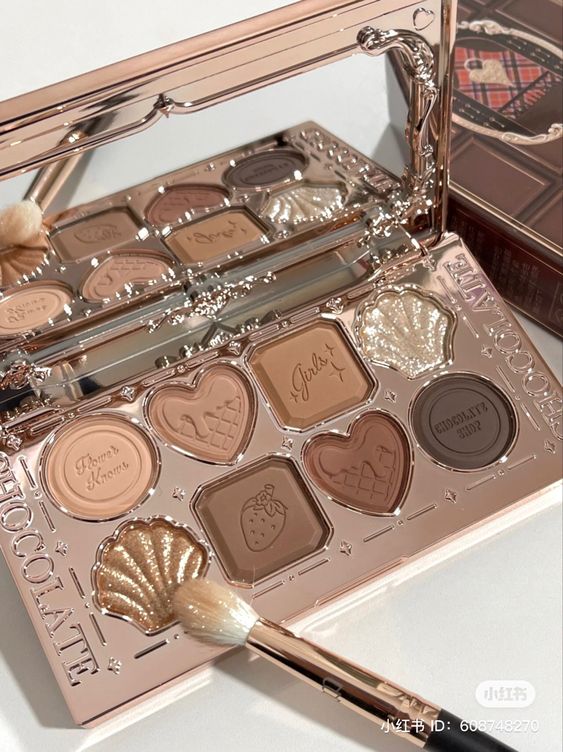 Eyeliner
Next, eyeliner comes into play. Whether you prefer a classic black liner or a colorful twist, apply it along the lash line to define the eyes. You can opt for a thin line for a subtle effect or create a more dramatic winged look for added flair.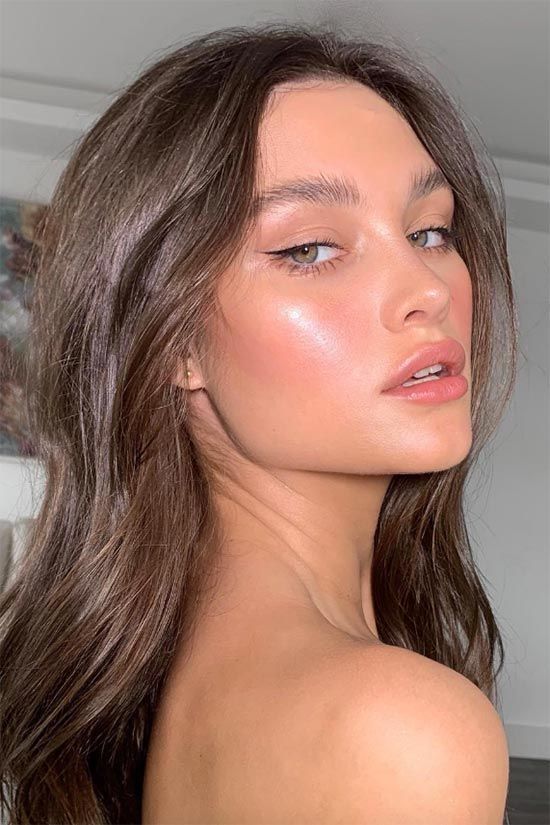 Mascara
Lastly, complete your eye makeup with mascara. This magical product adds length, volume, and definition to your lashes, making your eyes appear more open and captivating. Apply mascara by wiggling the wand from the roots to the tips of your lashes, building up the desired intensity.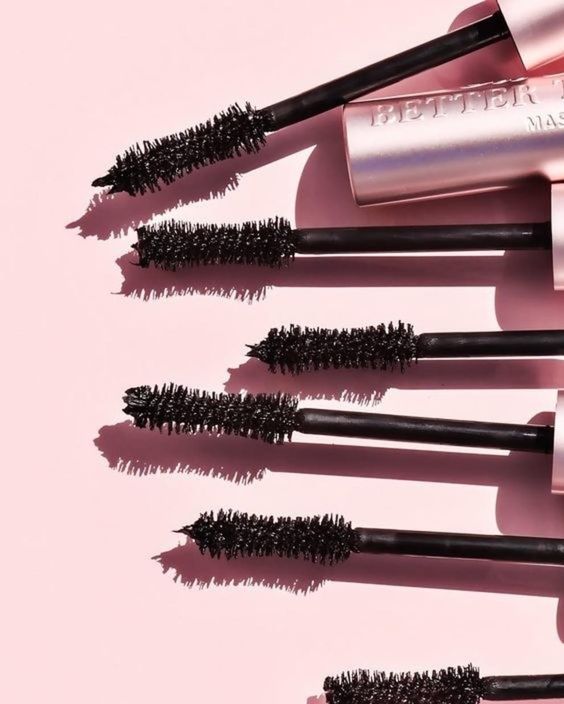 Remember to tailor your eye makeup to suit your eye shape and personal preferences. Eye makeup allows you to express your creativity and showcase your unique style, so have fun experimenting with different colors, techniques, and finishes to create eye-catching looks that make your eyes truly pop.
Brows

Brows play a crucial role in framing your face and can greatly enhance your overall look. Well-groomed brows help to define your facial features and give your face a polished appearance. When it comes to brow grooming, there are various techniques to shape and fill them for a desired look.
Start by brushing your brows with a spoolie brush to tame any unruly hairs and get them into place. Then, using a brow pencil, powder, or pomade, fill in any sparse areas or gaps in your brows. Light, feathery strokes mimic the appearance of natural hairs, creating a more natural and defined look.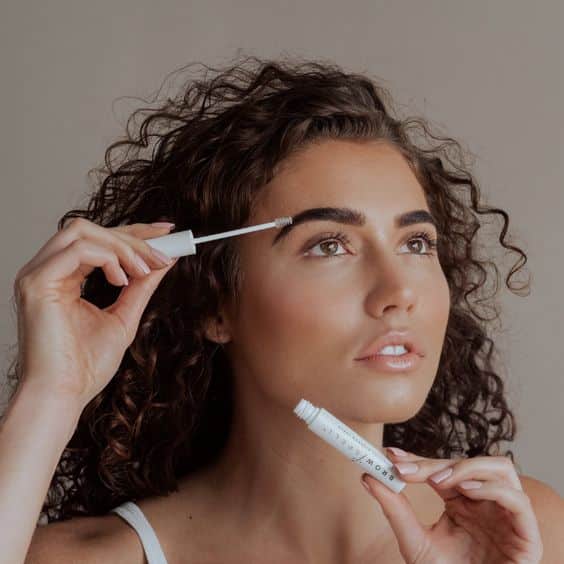 If you need to shape your brows, use a clean, angled brush and a brow gel or powder that matches your hair color. Follow the natural arch of your brows and gently outline the desired shape, then fill it in gradually. Be mindful not to overdo it and aim for a balanced and symmetrical appearance.To finish off, you can set your brows in place with a clear or tinted brow gel. This helps to keep them groomed and ensures they stay put throughout the day.
Blush for kawai look
Blush is a magical product that adds a healthy flush of color to your cheeks, instantly brightening your complexion and giving you a youthful glow. It is a versatile makeup essential that can be used to enhance your natural features and bring warmth to your face.
When applying blush, choose a shade that complements your skin tone. For fair skin, light pinks and peaches work well, while deeper skin tones can opt for richer berry or bronze shades. Using a fluffy blush brush, lightly tap off any excess product and apply the blush to the apples of your cheeks. Smile to locate the apples and blend the color upward and outward towards your temples. This creates a natural-looking flush that mimics a healthy, lit-from-within glow.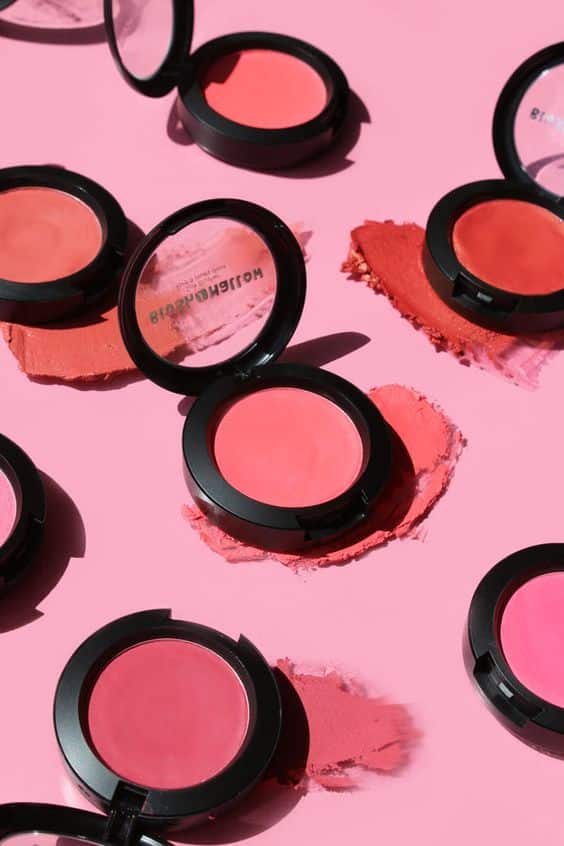 Blush not only adds color to your complexion, but it also helps to contour and sculpt your face. By applying a slightly deeper shade just below the cheekbones, you can create the illusion of more defined cheekbones and a more sculpted appearance.
Remember to start with a light application and build up the color gradually, as it is easier to add more blush than to remove excess. The goal is to achieve a natural, radiant look that complements your overall makeup.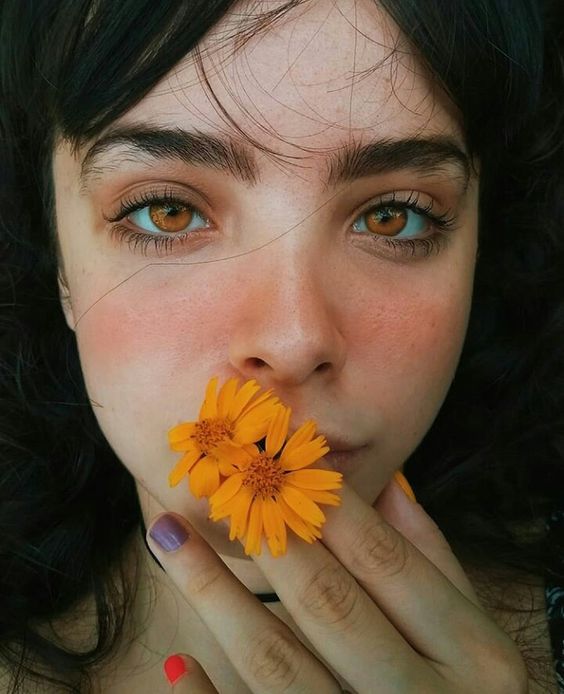 Are you using makeup to conform to societal standards or to express your authentic self?
With the right shade and application technique, blush can transform your face, adding a touch of vibrancy and radiance to your look. It's the perfect finishing touch that completes your makeup and leaves you looking fresh and youthful.
Bronzer for those cheek bones
Bronzer is a wonderful product that can give your complexion a warm, sun-kissed glow and create the illusion of a healthy tan. It's a versatile makeup item that can be used to contour, add dimension, and bring a natural-looking warmth to your face.When applying bronzer, choose a shade that is about one to two shades deeper than your natural skin tone. This will help create a subtle and believable effect. Using a fluffy bronzer brush, lightly dust the product onto areas where the sun naturally hits your face, such as the forehead, temples, cheekbones, and jawline. This creates a natural-looking warmth and adds depth to your facial features.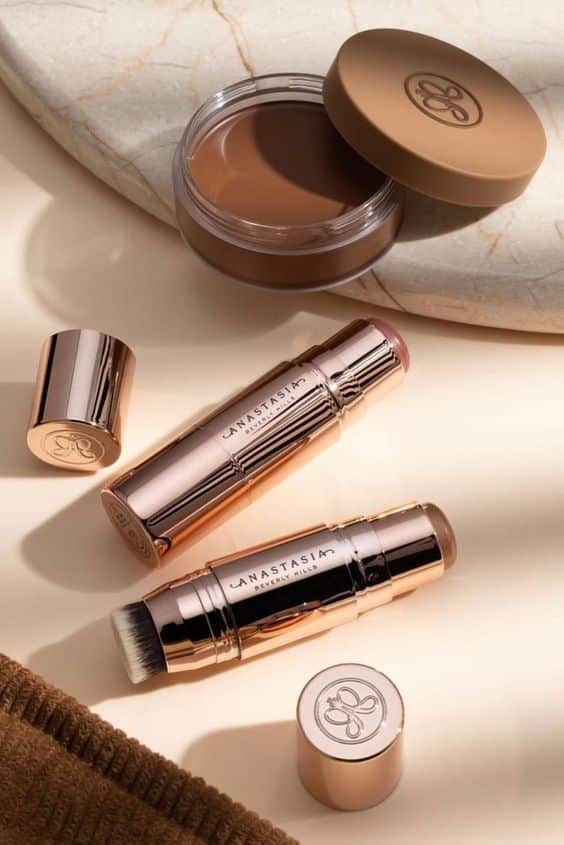 For a more contoured look, you can use bronzer to create shadow and definition. Apply it in the hollows of your cheeks, along the jawline, and on the sides of your nose. This technique helps to sculpt and shape your face, giving it a more defined and chiseled appearance.
Highlight your feactures
Highlighter can also be used to enhance other parts of your face. You can apply it to the inner corners of your eyes to make them appear more awake and bright, or lightly dust it on your collarbones and shoulders for a subtle, radiant glow.
When applying highlighter, choose a shade that complements your skin tone and has a soft, shimmery or pearlescent finish. The most common areas to apply highlighter are the high points of your face that catch the light naturally. These areas include the tops of your cheekbones, the bridge of your nose, the cupid's bow (the area above your upper lip), and the brow bone.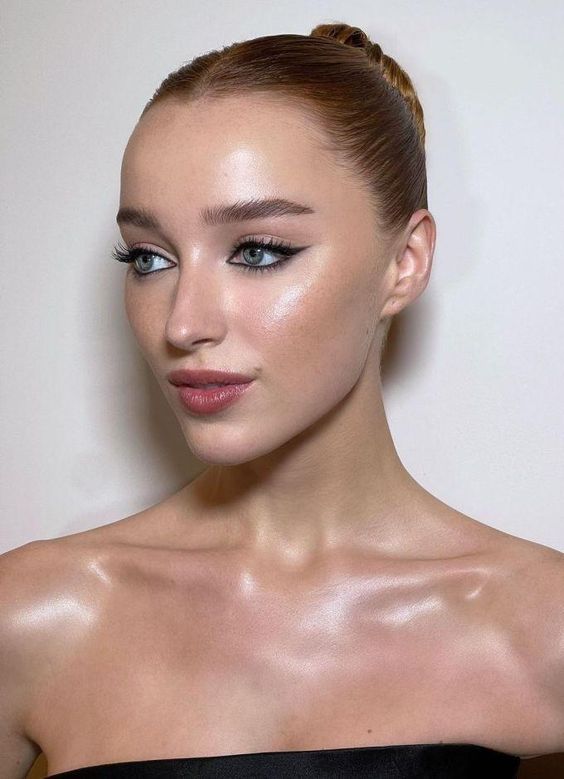 Using a fan brush or a small, fluffy brush, gently apply the highlighter to these areas in a soft, sweeping motion. Build up the intensity gradually until you achieve the desired glow. Remember to blend the highlighter seamlessly to create a natural, luminous effect.
Lip color for those pouty lips

Lip color is the finishing touch that can instantly transform your look and add a pop of personality to your overall makeup. It's a versatile product that comes in various forms, such as lipstick, lip gloss, and lip stain, offering a range of finishes from matte to glossy.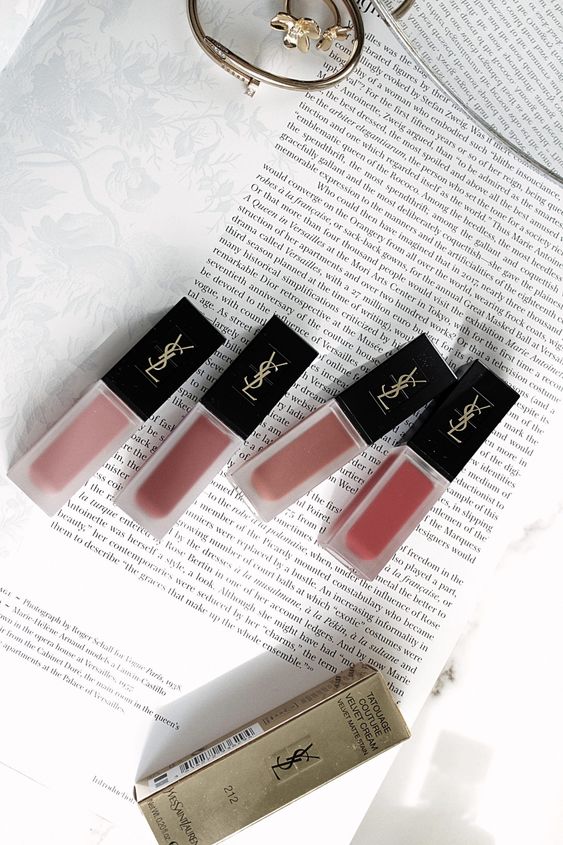 When choosing a lip color, consider your skin tone, personal style, and the occasion. Bold reds, vibrant pinks, and deep berries can make a statement, while nude shades and soft pinks offer a more subtle and natural look. Experiment with different colors to find the ones that flatter your complexion and make you feel confident.
Applying lip color is a simple yet impactful step. Start by prepping your lips with a lip balm to ensure they are smooth and moisturized. If using a lipstick, apply it directly from the tube or use a lip brush for more precision. Start from the center of your lips and work your way outward, following the natural shape of your lips. If using a lip gloss, apply it with the applicator or your fingertips for a glossy, luscious finish.To make your lip color last longer, you can use a lip liner to outline and fill in your lips before applying the lipstick or gloss. This helps to prevent feathering or bleeding of the color and enhances its longevity.
Setting spray
Setting spray is a fantastic final step in your makeup routine that helps to lock in your hard work and keep your makeup looking fresh and flawless throughout the day. It is a misting spray that provides a lightweight, invisible barrier on your skin, helping to set and prolong the longevity of your makeup.
When applying setting spray, hold the bottle at arm's length from your face and mist it in a "X" and "T" motion to ensure even coverage. This allows the product to settle onto your skin, creating a long-lasting, smudge-proof, and transfer-resistant finish.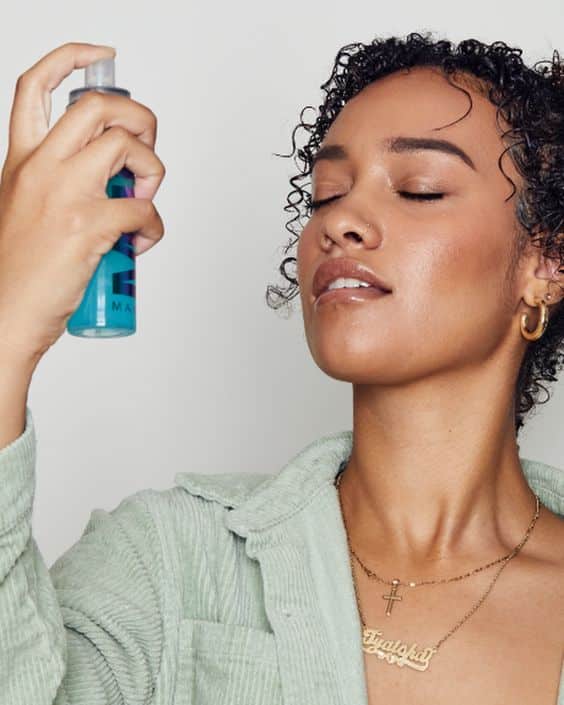 Setting spray offers multiple benefits beyond just extending the wear of your makeup. It helps to control shine, especially in oily areas, providing a matte or dewy look depending on the formula you choose. Some setting sprays also have hydrating properties that can refresh and moisturize your skin throughout the day.
Whether you're preparing for a long day at work, a special event, or a night out, setting spray is your secret weapon to ensure that your makeup stays put. It acts as a protective shield, preventing your foundation, concealer, blush, and other products from fading, melting, or creasing.
Conclusion
Makeup is a powerful tool that allows you to express your creativity, enhance your natural features, and boost your confidence. Whether you prefer a minimal and fresh-faced look or a bold and glamorous transformation, the art of makeup empowers you to embrace your unique beauty and showcase your individuality.
It's not just about covering up or conforming to societal standards; it's about self-expression, self-care, and embracing the artistry within you. So, embrace the colors, experiment with different techniques, and most importantly, have fun with your makeup. Let it be a reflection of your personality, a way to celebrate your beauty, and a reminder that you are worthy of feeling beautiful inside and out.
What is the purpose of primer in makeup?
Primer is used as a base before applying makeup to create a smooth canvas, help makeup last longer, and minimize the appearance of pores and fine lines.
How often should I clean my makeup brushes?
It is recommended to clean your makeup brushes at least once a week to remove built-up product, bacteria, and dirt, ensuring a clean and hygienic application.
What is the difference between matte and satin finish in foundation?
Matte foundation provides a shine-free, velvety finish, while satin finish foundation offers a natural-looking, semi-matte glow with a subtle sheen.
How can I make my lipstick last longer?
To make your lipstick last longer, apply a lip liner as a base, fill in your lips with the liner, apply lipstick, blot with a tissue, and reapply a second layer of lipstick.
What are some tips for natural-looking eyebrows?
To achieve natural-looking eyebrows, use a brow pencil or powder in a shade close to your hair color, make light, feathery strokes, and blend with a spoolie brush for a softer, more natural appearance.