Mother's Day is approaching soon, and today we're presenting 20 crafts specifically designed for preschoolers to celebrate their mothers. Keep in mind that some of these ideas may require assistance from mom or another caregiver who can assist your preschooler in creating them for their mom!
Creating these crafts with kids is enjoyable, and they serve as perfect gifts for all the remarkable women who fulfill the role of a mother. To simplify things for you, I have gathered the finest Mother's Day crafts specifically suitable for preschoolers. Some involve using handprints, while others can be personalized with photographs. Additionally, I've included a few suggestions for older siblings to make! And do you want to know the most wonderful part? Moms absolutely adore these heartfelt gifts.
CAN YOU HELP WITH MOTHER'S DAY CRAFTS?
Certainly! I'm here to assist you in creating a gift that you will receive from your kids. Absolutely no problem! We always organize a special Mother's Day story time at the library, and our preschoolers don't see any issue with mom lending a hand in making their own gift. Older children might prefer to keep the gift a surprise, so you can share this post with a special adult in your child's life and ask them to provide assistance. These Mother's Day crafts for preschoolers will be greatly cherished!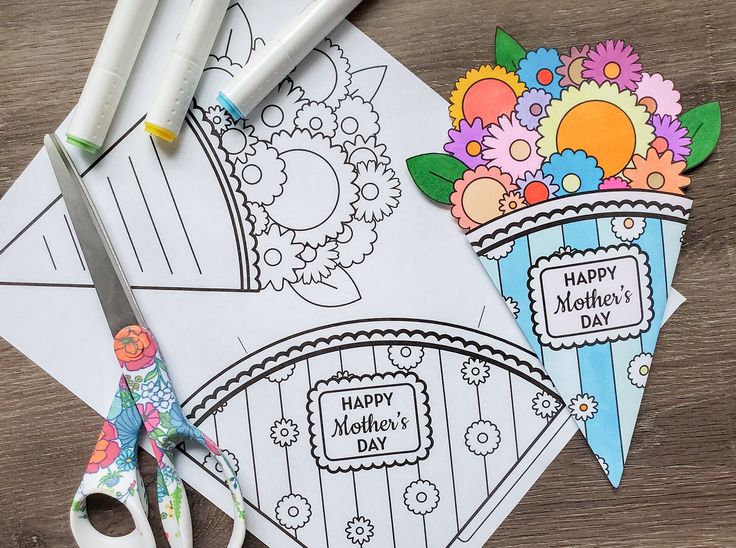 Handprint Flower
I have a soft spot for hand and footprint activities; they are incredibly adorable. I enjoy keeping them as keepsakes to reminisce upon later! This particular craft is ideal for the spring season, but it can also be transformed into a Mother's Day craft specifically designed for preschoolers.
For Mother's Day, gardening mothers will adore a handprint flower pot from All Things Mamma. Simply paint a plain terra cotta pot in a beautiful color and let the child add their handprint in a contrasting color. You can either plant lovely flowers in the pot or fill it with a bouquet of candy, cozy socks, or art supplies. Adding a photo flower decoration would be a delightful addition to your preschool Mother's Day crafts.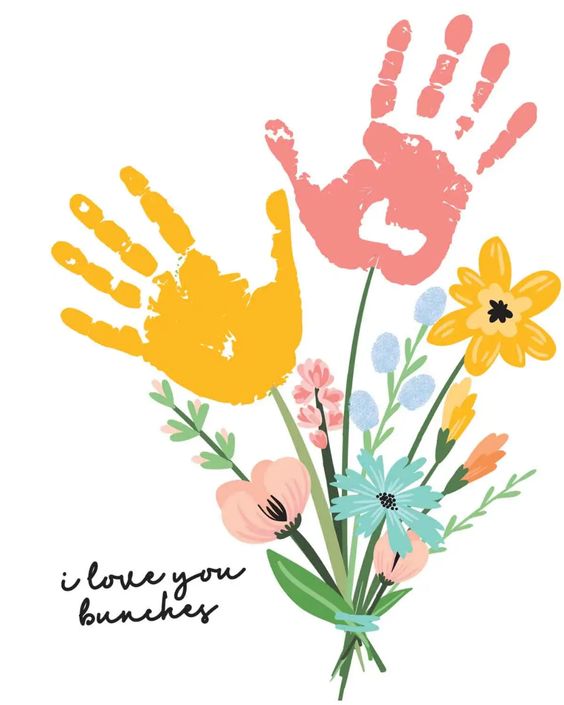 Super Mom Craft
We all recognize that moms are the true superheroes. So, why not demonstrate to Mom just how extraordinary she is this year with this simple superhero craft for kids? This delightful Mother's Day craft featuring a Super Mom includes a simple cut and paste activity, writing pages, and a coloring page.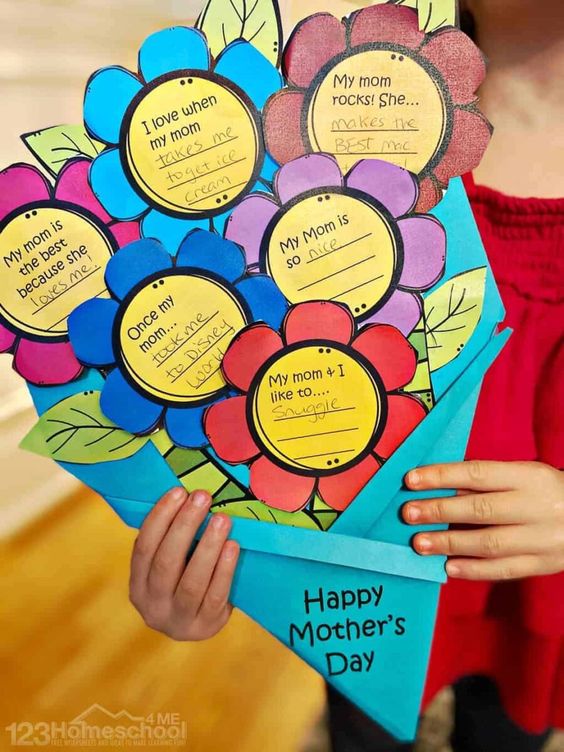 Popsicle Stick Photo Frame
Begin by using pre-painted popsicle sticks or let your preschoolers enjoy painting them in various colors to create these lovely rainbow popsicle stick frames for Mom. Younger children may need some assistance in attaching the metal clip and magnet as a hot glue gun is required for that step. However, gluing the sticks together is simple and can be done using school glue. Thanks to the convenient clip, mothers can easily replace their children's photos. Find the detailed tutorial at Milestone Mom.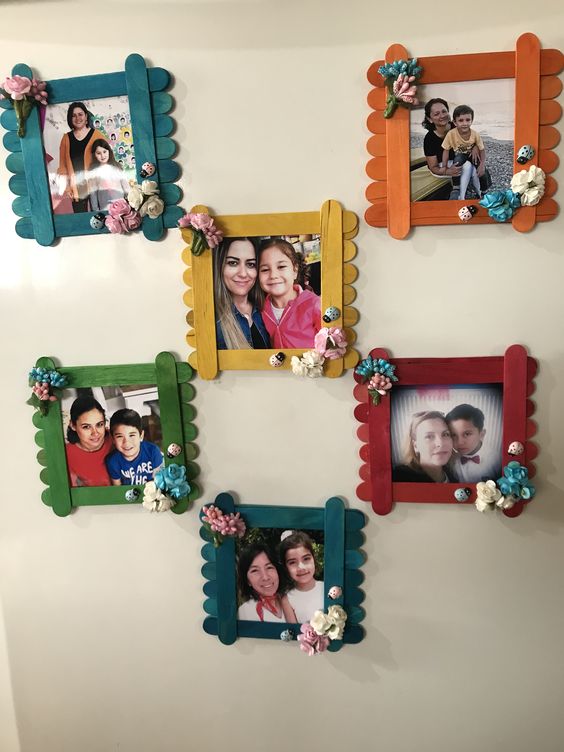 Pipe Cleaner Mother's Day Crown
Isn't this pipe cleaner crown for Mother's Day absolutely adorable? Preschoolers will feel immensely proud as they present their mothers with these homemade crowns. Following the tutorial from Design Improvised, making the crown is simple. Moreover, it's incredibly cute and aids children in learning how to spell "Mom" if they haven't already. To add some sparkle, you can use glittery pipe cleaners and shiny pompoms.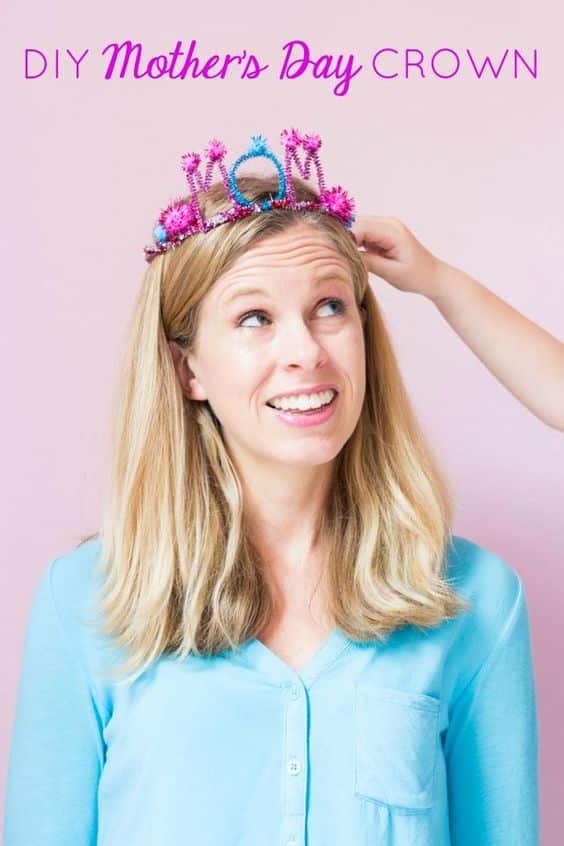 Fingerprint Heart Keyring
The sparkly fingerprint heart keychain from Woo Jr. is a fantastic gift idea that Mom can cherish and use for years to come. Assist the kids in creating these keychains using polymer clay, glitter paint, and their own unique fingerprints. These heart arts and crafts make wonderful gifts for Grandma as well, whether it's in May for Mother's Day or even on Valentine's Day!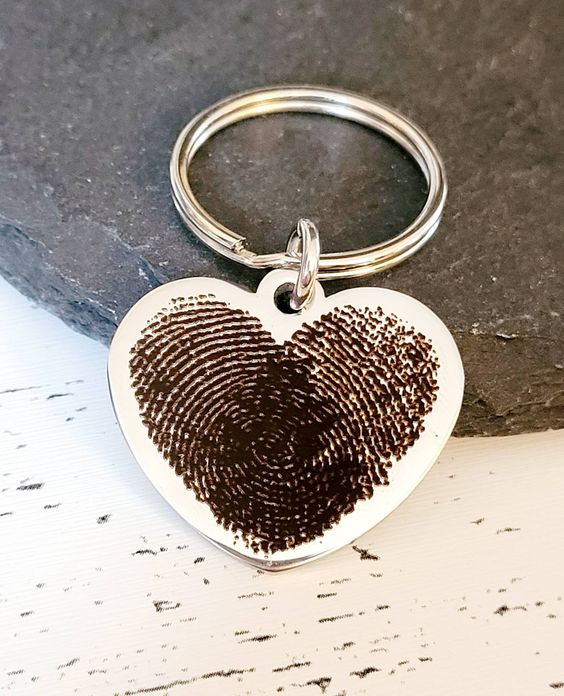 Fingerprint Butterfly Mug
Enhance Mom's morning cup of coffee with a personalized touch by creating a handmade fingerprint butterfly mug. This delightful craft from The Best Ideas for Kids is incredibly easy for little ones to do! You'll need a plain white mug, acrylic paints for the fingerprint butterflies, and a sealant to protect the design. Consider making a set of coffee cups so she has a backup to use throughout the spring season!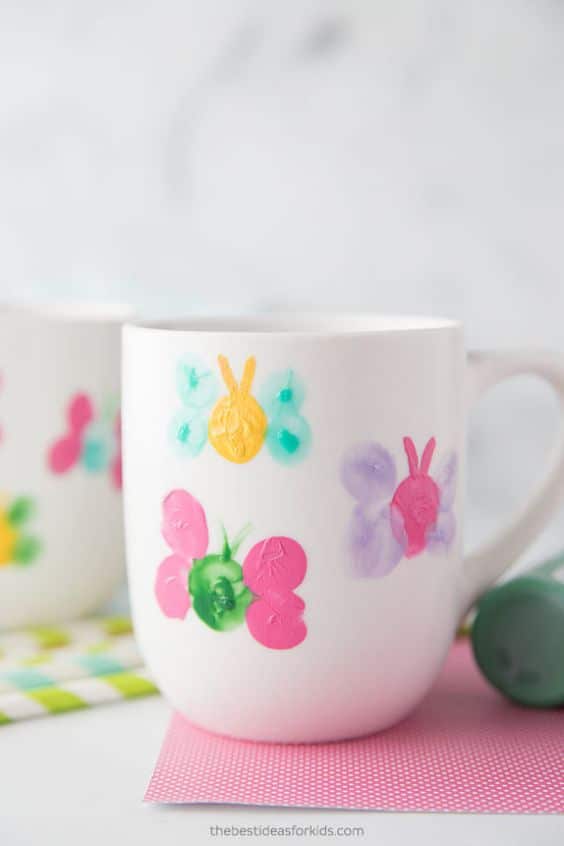 Spring Flower Pots
The spring flower pots from The Inspiration Edit are an excellent choice for Mom's special day. Paint Styrofoam cups to use as flower pots and then insert flowers made from tissue paper, pom poms, and popsicle sticks.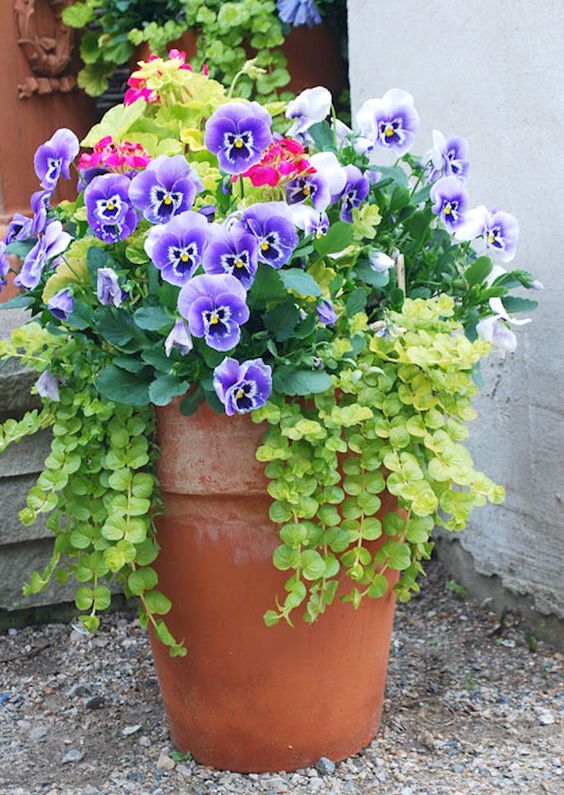 Unicorn Flower Art
Create unicorn art for Mom using flower petals from a variety of flowers obtained from the florist or your own backyard. Hello Wonderful offers a free printable template for this enjoyable and simple project that preschoolers can complete on their own using crayons, scissors to trim the flowers, and glue.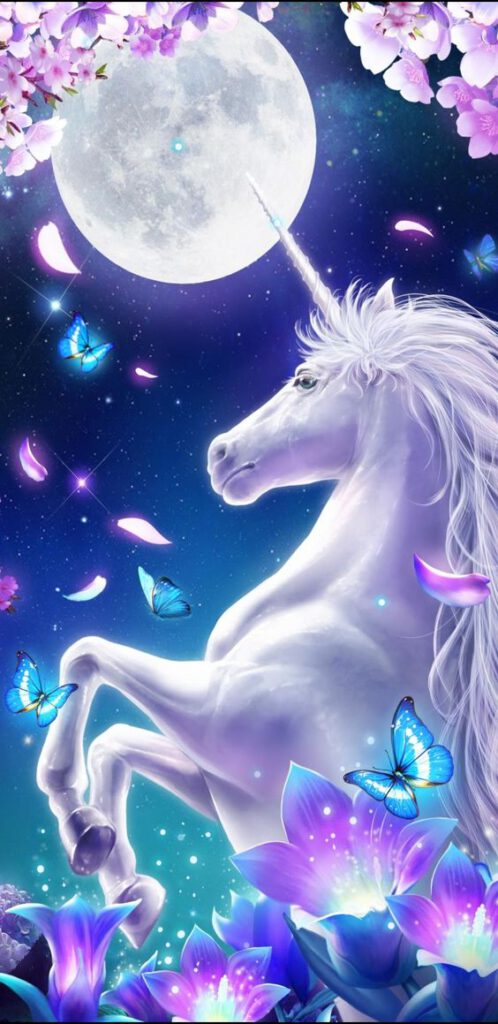 Button Initial
Craft a vibrant piece of wall decor exclusively for Mom! This adorable and straightforward button initial craft from Honey and Lime is sure to bring a smile to Mom's face every time she sees her initial hanging on the wall. Another fantastic option for this alphabet craft is to create the family surname initial.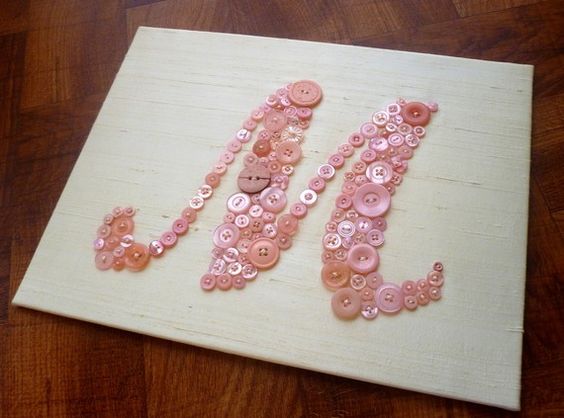 Cupcake Liner Flowers
Mothers adore flower crafts! Transform cupcake liners into a delightful and fabulous bouquet that any mother would be proud to showcase. This cupcake liner flower craft from Easy Peasy and Fun is a charming way to incorporate children's photos into something Mom will truly cherish and display in her home.
To make them even more versatile, add magnetic tape to the back and turn them into magnets! Aren't these photo keepsakes the most adorable preschool Mother's Day crafts?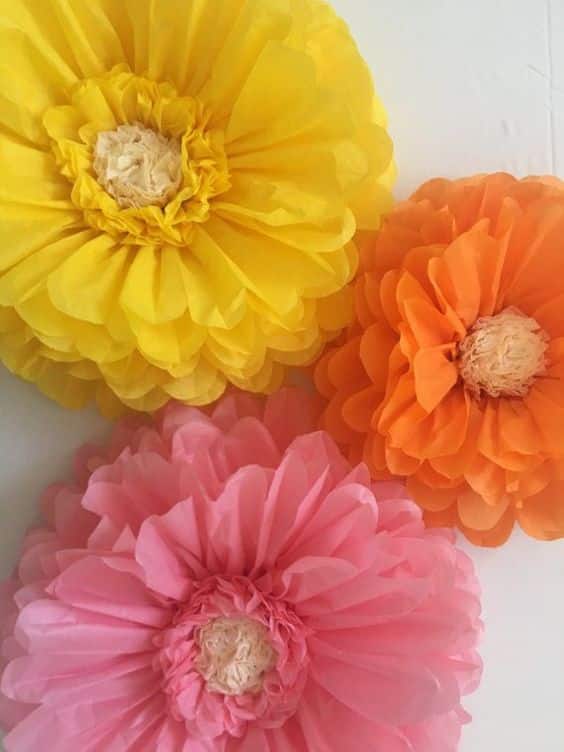 Egg Carton Flowers
Bright and cheery daffodils are an adorable way to celebrate mothers everywhere. These egg carton daffodils from The Typical Mom are not only cute but also creative. Preschoolers can engage their fine motor skills and pincer grasp by creating a vase using Washi tape. They will then add straw stems and daffodil petals made of craft foam, followed by the center made from egg cartons. These preschool Mother's Day crafts will look lovely hanging on the fridge this May.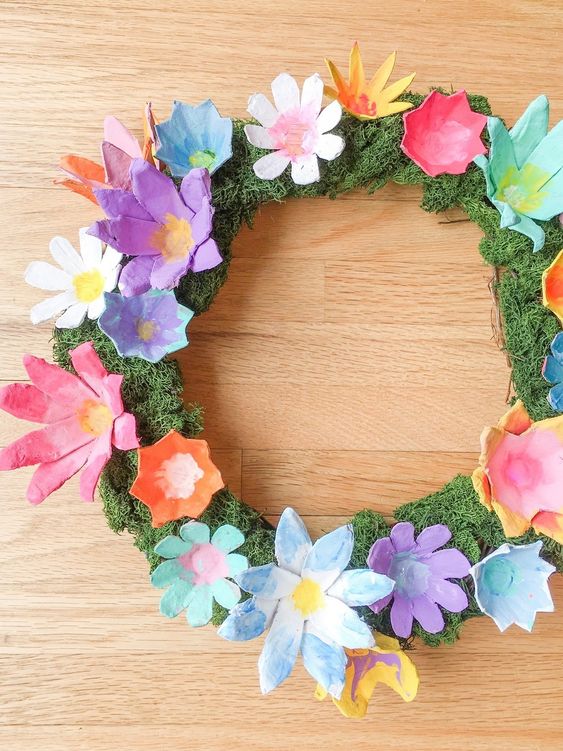 DIY Pencil Holder
Recycle a tin can and turn it into an absolutely beautiful pencil holder for Mom's desk. This idea from Fun Money Mom is simple enough for preschoolers to do most of the work. First, paint a tin can (ensuring there are no sharp edges on the top). Then, wrap the top and bottom with Washi tape. Finally, decorate the center with Washi tape and faux flowers. Excluding paint drying time, kids can make one of these pencil holders in less than half an hour.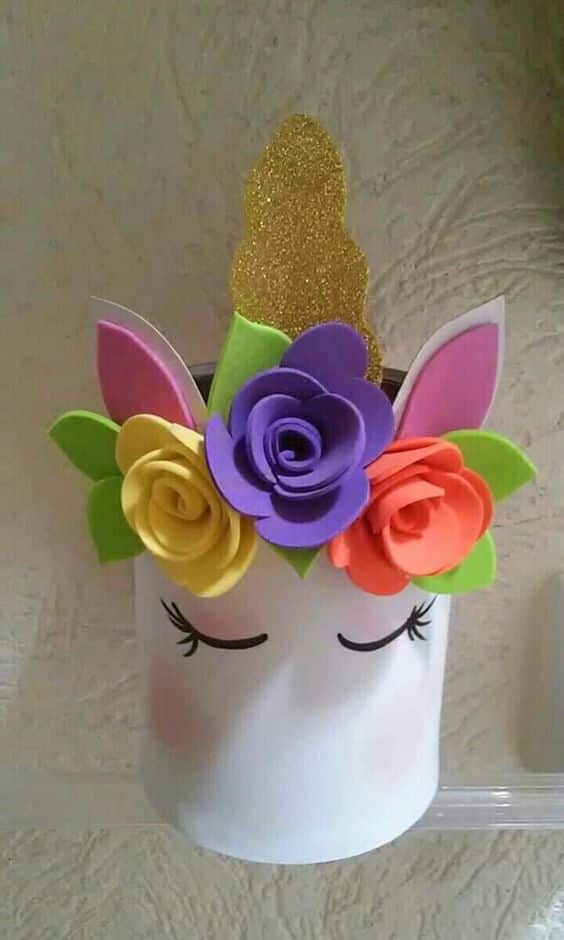 Handprint Mason Jar
Mason jars gain a unique touch when adorned with handprints of children, transforming them into delightful vases for flowers, practical pencil holders, or versatile containers for storing art essentials such as paintbrushes or markers. Discover the step-by-step guide on creating a handprint mason jar from Fun-a-Day.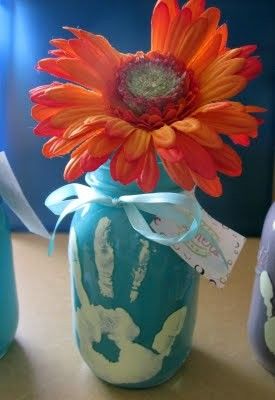 Heart print Keepsake Canvases
This heartfelt Mother's Day gift from Messy Little Monster will be cherished by sentimental mothers. Children participate by using their fingerprints to create a heart-shaped keepsake craft, which is accompanied by an endearing poem that serves as a reminder for moms to treasure those small handprints. These handprint keepsake canvases can be cherished by Mom forever!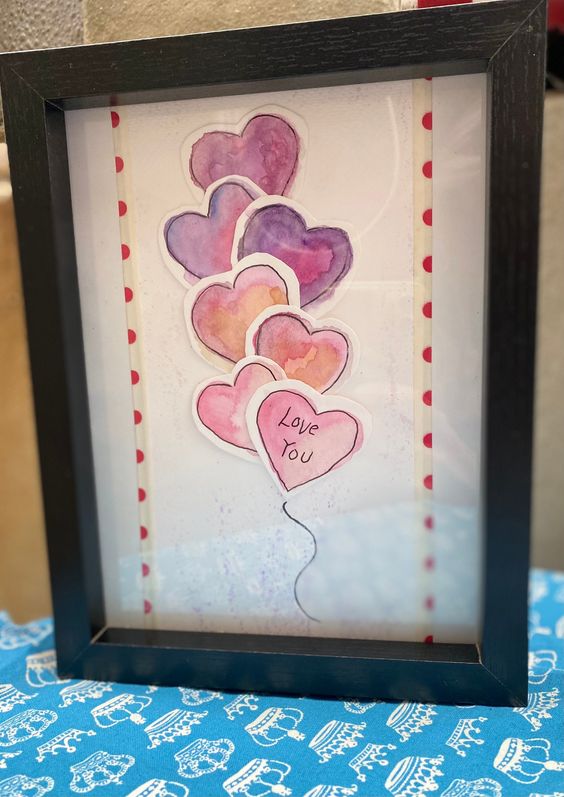 Kid-Made Jewelry Dishes
Transform terra cotta plant saucers and beautiful paper into handmade jewelry dishes that any mom will adore. Projects with Kids provides a tutorial on painting the saucer, incorporating decorative origami paper, and using Mod Podge to enhance durability. These jewelry dishes are not only perfect for moms who love jewelry but also serve as practical containers for holding loose change, buttons, and various small items that are still in use.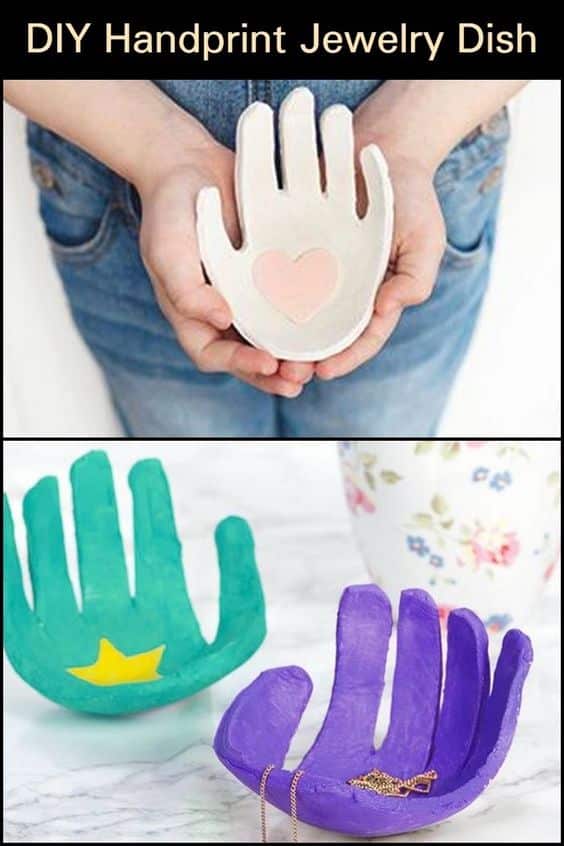 We hope you've enjoyed this list of easy Mother's Day crafts for preschoolers.