If you've got curly hair, going short can look awesome! Just find a hairstylist who knows curls. They'll give you a short cut that suits your own curls, thickness, and face shape. And remember to use the right products to keep those curls looking great!
a poll on StyleCaster says 58% of guys find short curly hair on women really attractive and sexy. Since not many women have natural curls, it tends to grab more eyeballs.
Right now, a slightly layered bob is the top pick for short curly hair. Those layers keep it from looking too square and give your curls a nice bounce. But, you know what? Pixie cuts and shag styles can look amazing on naturally short curly hair too. I've added some pics of popular short curly hairstyles for you to check out below!
Carefree Curls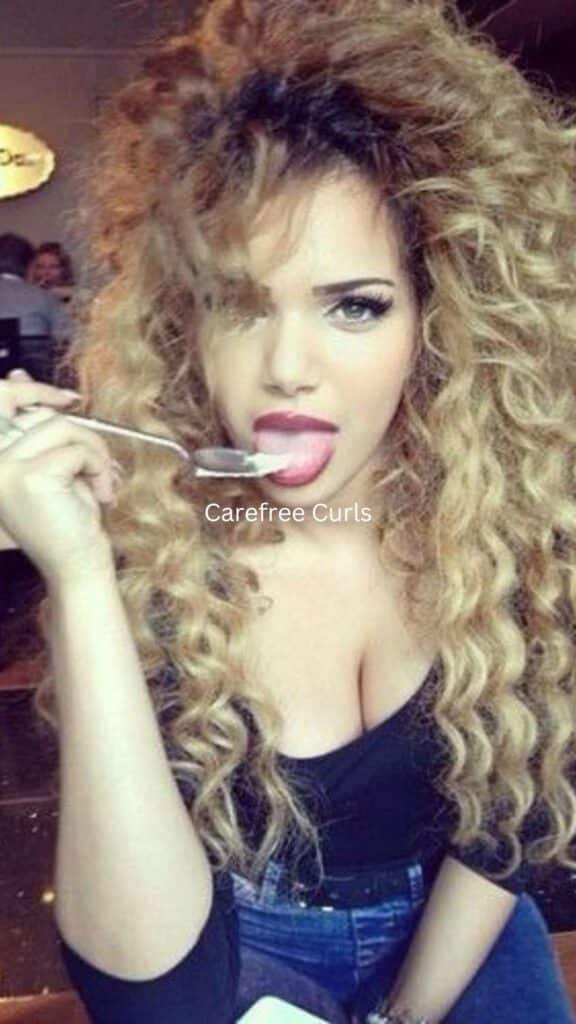 Carefree curls embody a relaxed, effortless charm. They're the perfect choice for a natural and carefree look.Imagine those wistful, windblown curls. For curly gals, carefree curls are a timeless and delightful style. They're easy, charming, and absolutely adorable!
Defined and Voluminous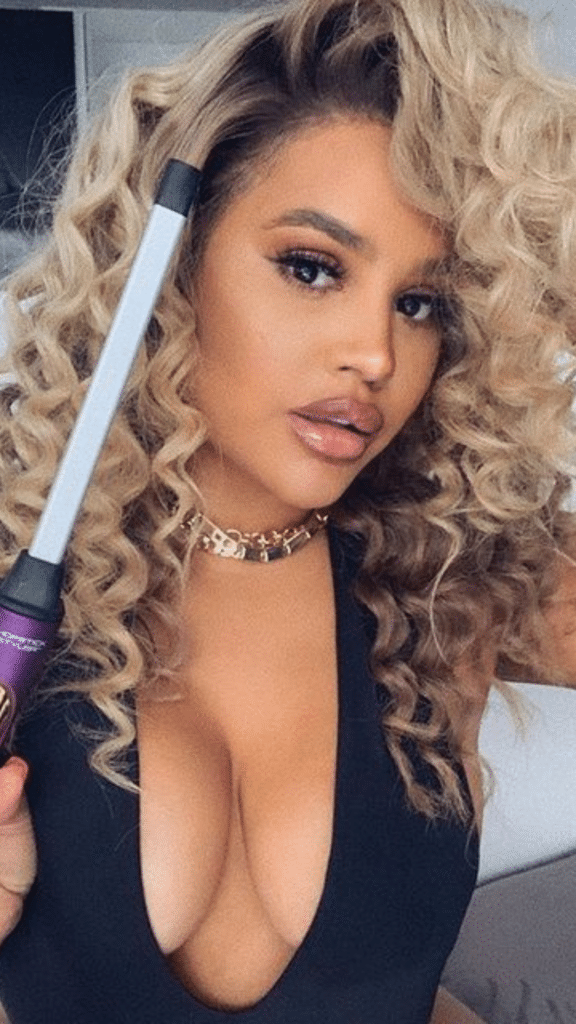 As the ones blessed and cursed with curly hair, we know all too well that definition can make or break you. It can be the difference between a bad hair day and the best hair day you've ever seen. When the curly hair gods smile on us and allow that definition to pop, it's truly amazing.
Simple Waves With Bangs for curly hair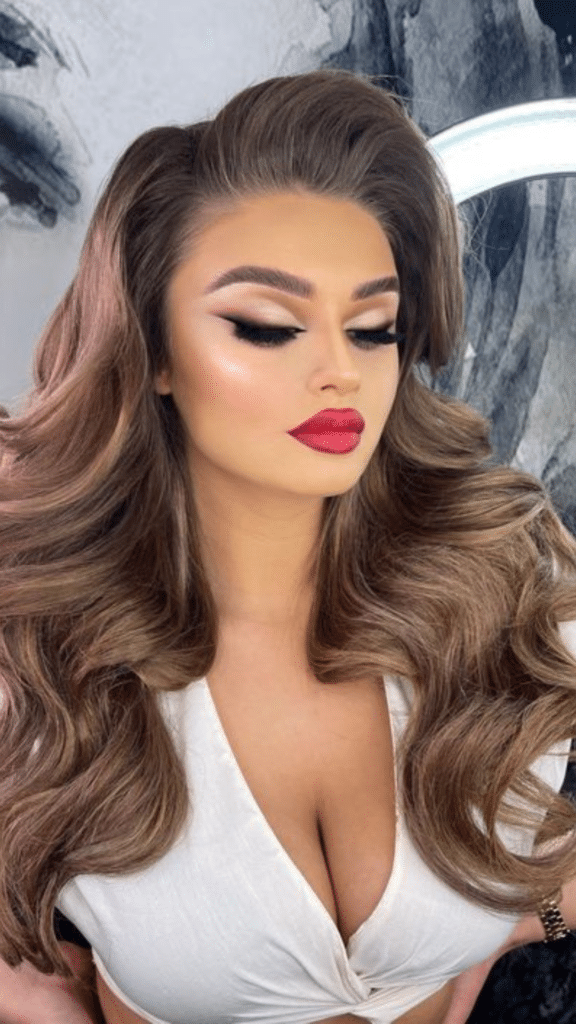 Simple waves with bangs offer a casually chic and effortlessly stylish look. The waves add a touch of texture, while the bangs frame the face beautifully. It's a versatile style that's easy to rock on any occasion.Be brave. Get curly bangs. They add interest and variety to any kind of cut.
Long U Cut for Curly Hair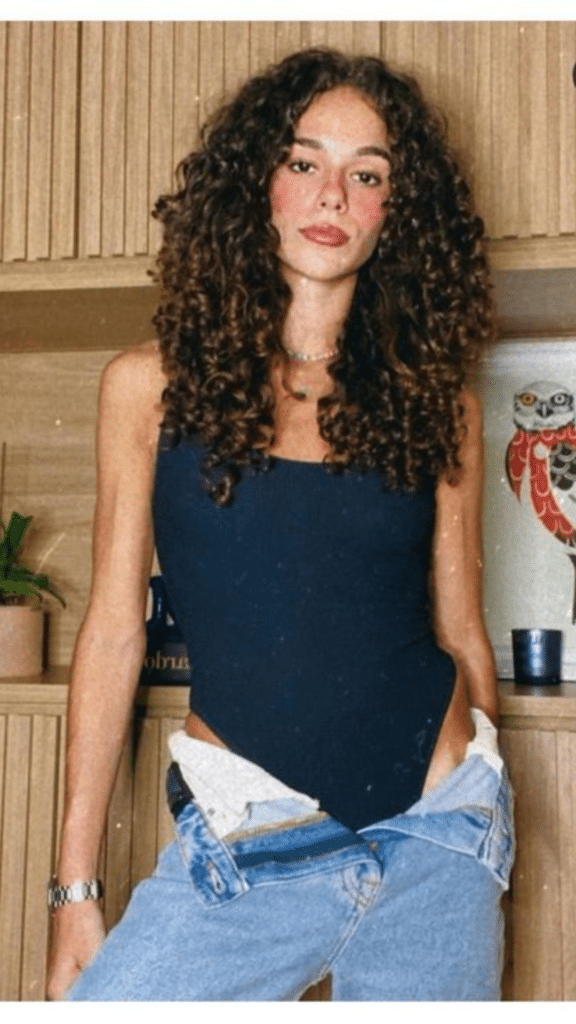 Long, loose waves with a U-cut style look awesome, especially in a rich dark-brown color. It really brings out the natural shine in your hair!
Curly Shag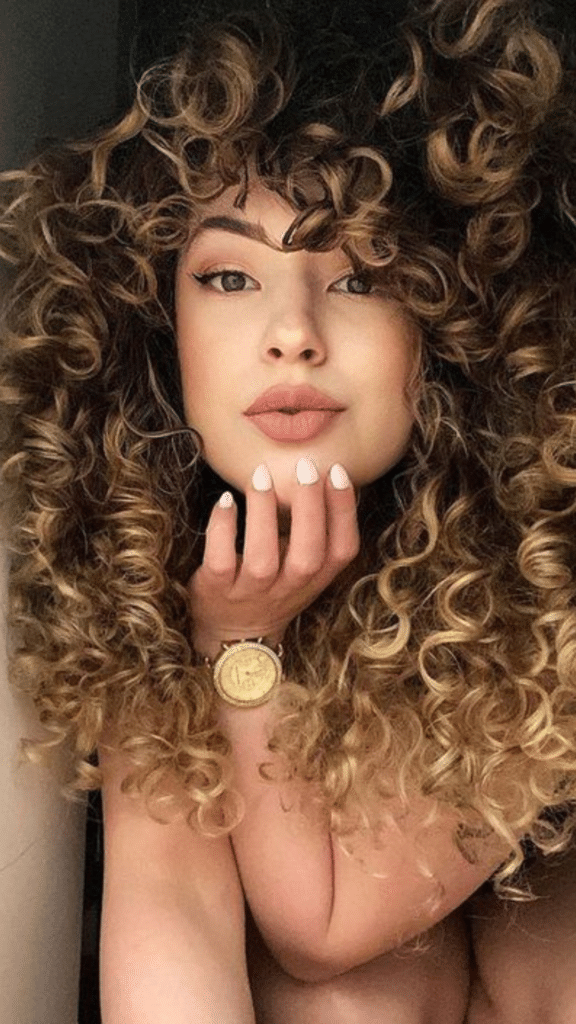 "Remember the shag from the 70s? Well, it's back and better than ever! Curly hair is perfect for it. Short layers on top, longer ones below, and voila! You've got volume and texture, especially for curls. If you're into big, bold hair, the shag is a top pick for your next curly style!"
corkscrew curly haircut for black women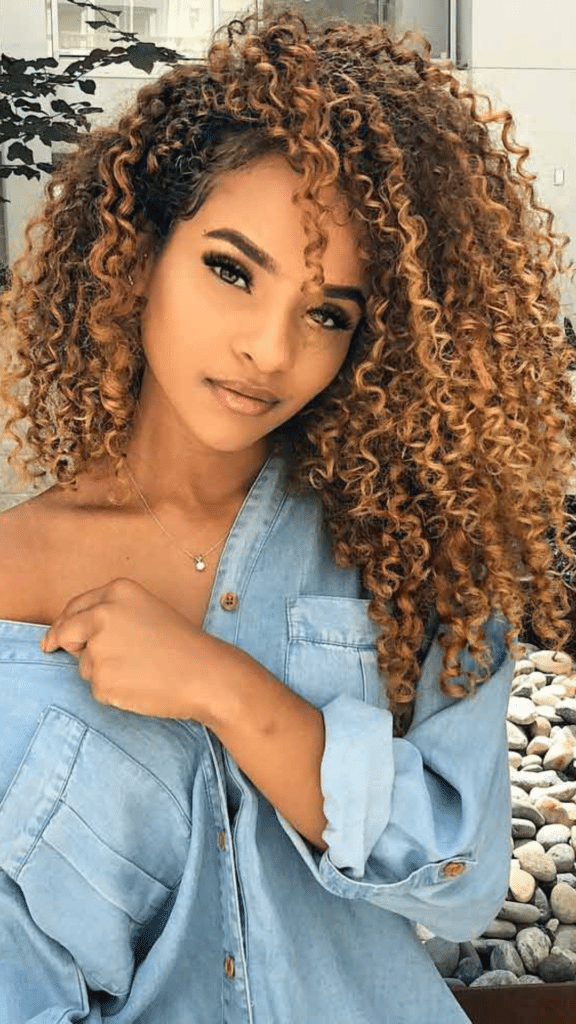 "The corkscrew curly haircut is a fantastic choice for black women. It brings out the natural beauty of tightly coiled curls, creating a striking and eye-catching look. This style embraces the unique texture and adds a touch of flair to any outfit or occasion!
dusting cut on curly hairs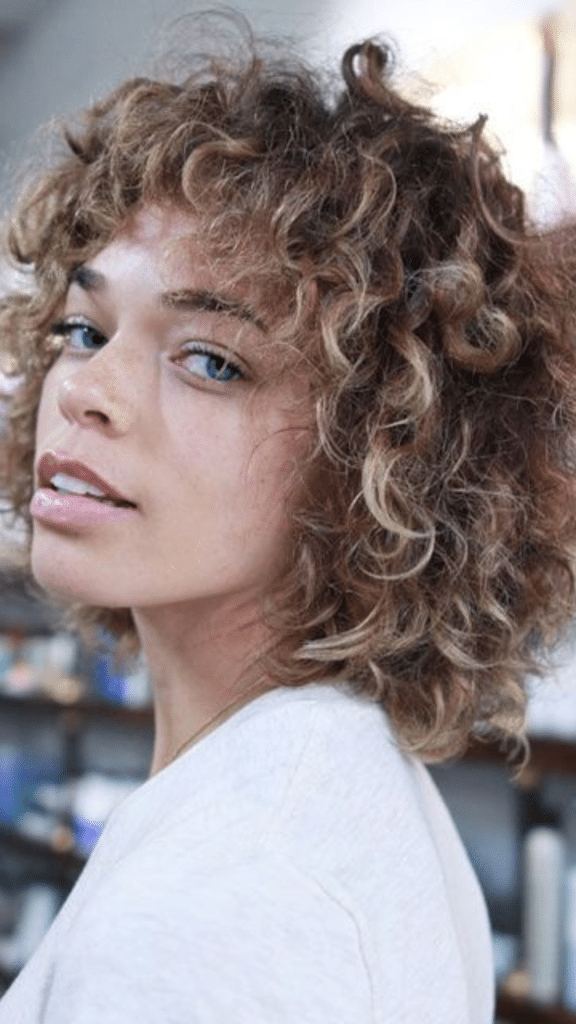 A "dusting cut" on curly hair is a light trim that tidies up the ends without taking off much length. It keeps your curls looking healthy and bouncy. It's a simple way to refresh your curly hair.
sexy curly pixie and tapered side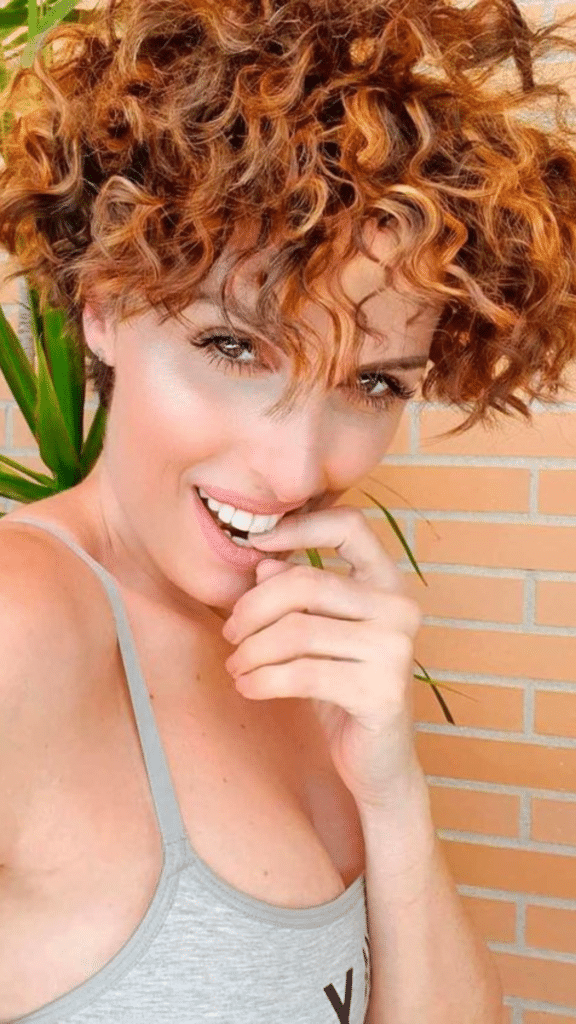 A sexy curly pixie with tapered sides is a bold and alluring hairstyle. It combines short, curly locks on top with neatly trimmed sides for a striking and confident look. This style exudes a playful yet sophisticated vibe, making it a great choice for those looking to make a statement with their curls.
Long Boho Curls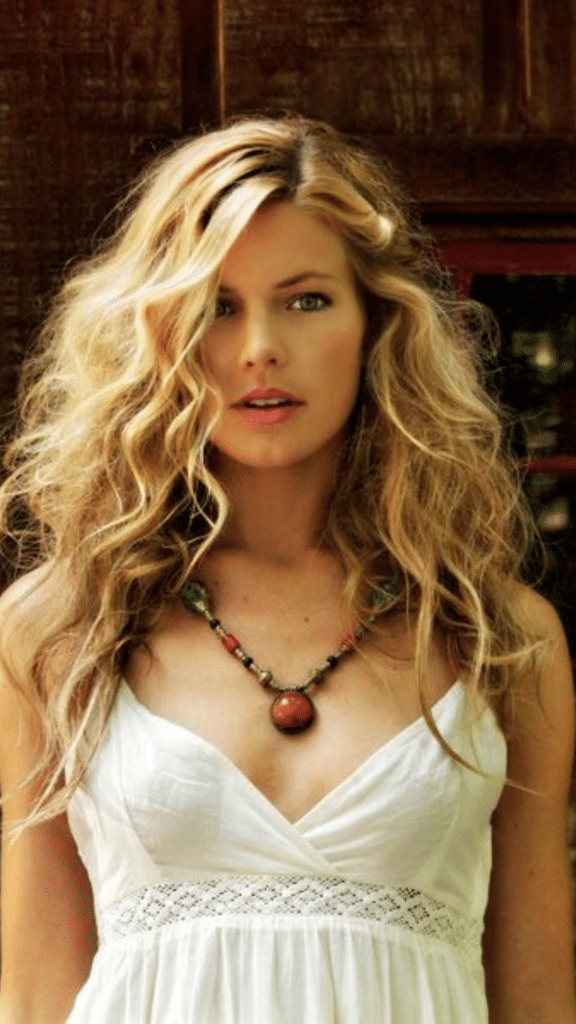 Boho is a relaxed and artsy style. Boho curls give you an easy, stylish look. Add a few loose braids for that extra Boho touch.
Natural Texture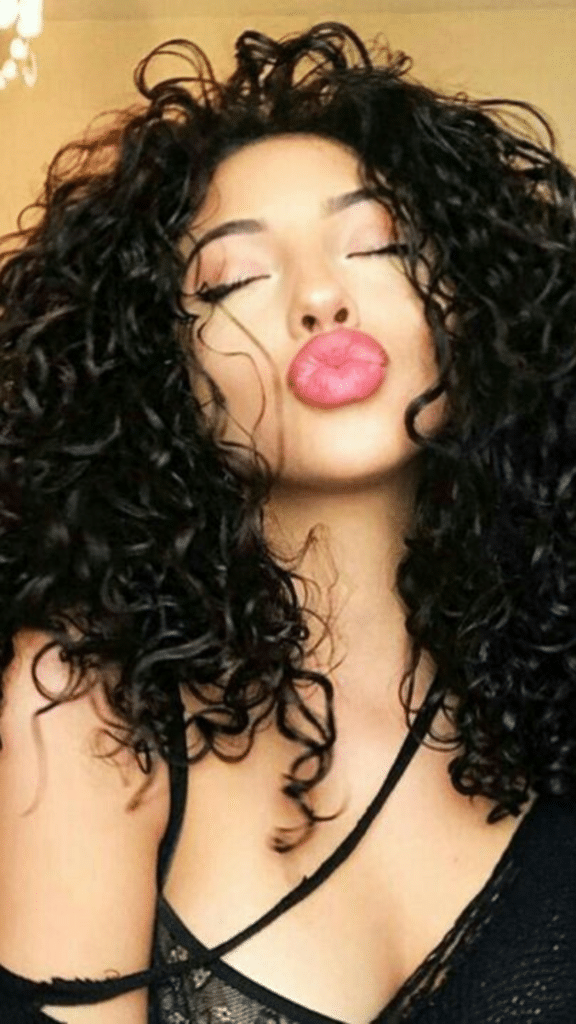 Curls come in all sorts of shapes and sizes, and that's what makes them special. Each type has its own strengths and quirks. Some heads even have a mix of different curl patterns. No matter if you've got tight coils, bouncy ringlets, wavy S-shaped curls, or big loops, rock them just the way they are if that's what feels right for you. Embrace your natural curls!
messy twirls for short hairs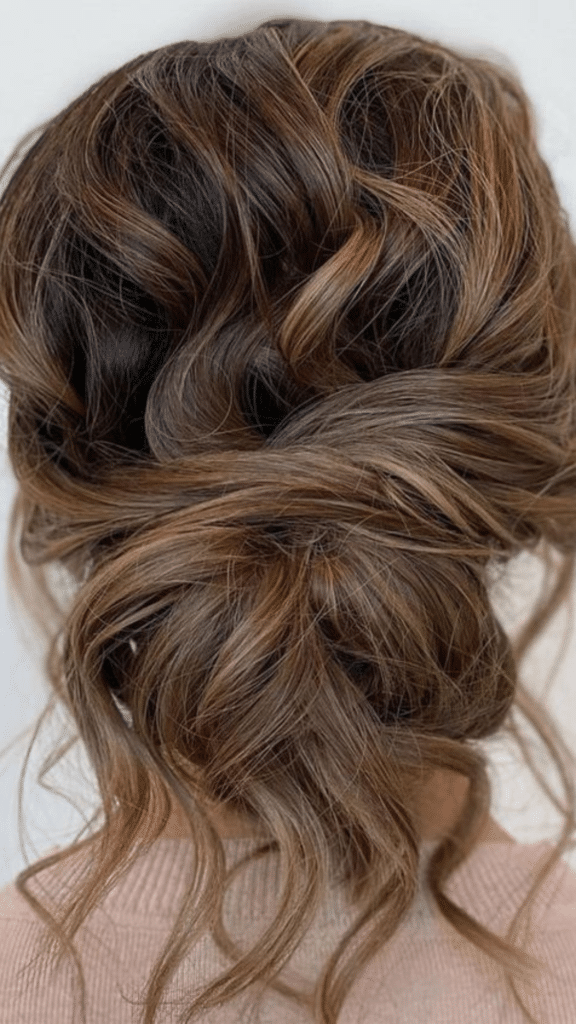 Messy twirls for short hair give a playful, carefree vibe. This style involves creating loose, tousled curls that add texture and movement to your short locks. It's a fun and easy way to add a touch of flair to your look!
Balayage curly hair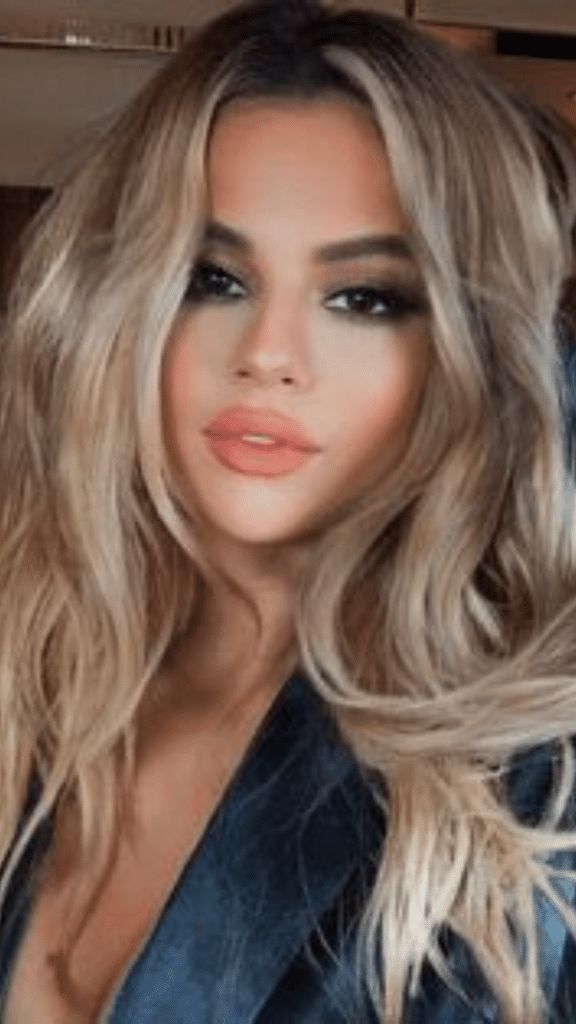 Adding some color to your curls can really make them pop. A balayage is perfect because it lets your natural color shine and doesn't need constant touch-ups. It's an easy way to give your curls some extra oomph!
The rezo Bob curly hair
The "Rezo Bob" is a stylish and trendy haircut designed specifically for curly hair. It's a variation of the classic bob, tailored to enhance and embrace natural curl patterns. The Rezo Bob is known for its versatility and ability to showcase curls in a flattering and fashionable way.
Glamorous Curls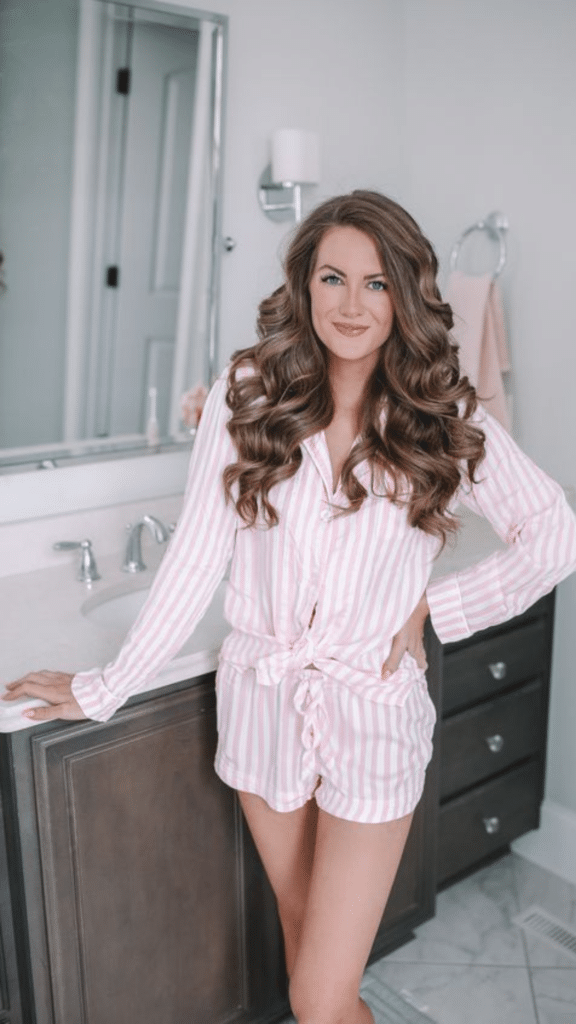 If you want to look really fancy, go for those glamorous curls. They give off a super classy and elegant vibe, great for big events or when you want to stand out.
Rezo Cut Curls and Colis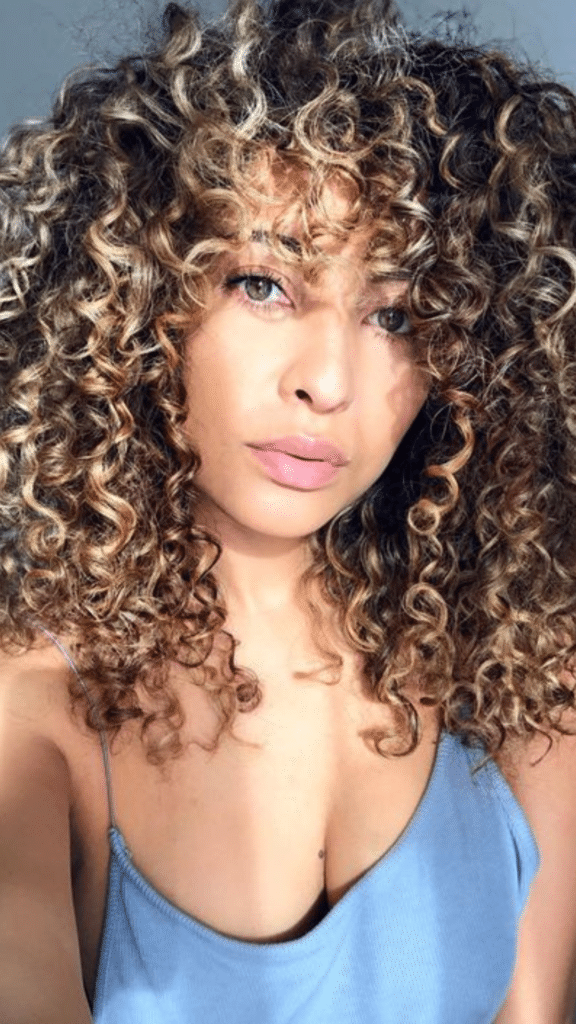 The "Rezo Cut" is a special technique for cutting curly hair, designed to enhance the natural curl pattern. It's great for both curls and coils, giving them a beautiful and defined shape. This cut is all about celebrating your unique texture!
Light Blond Frezzy Curls with Dark Root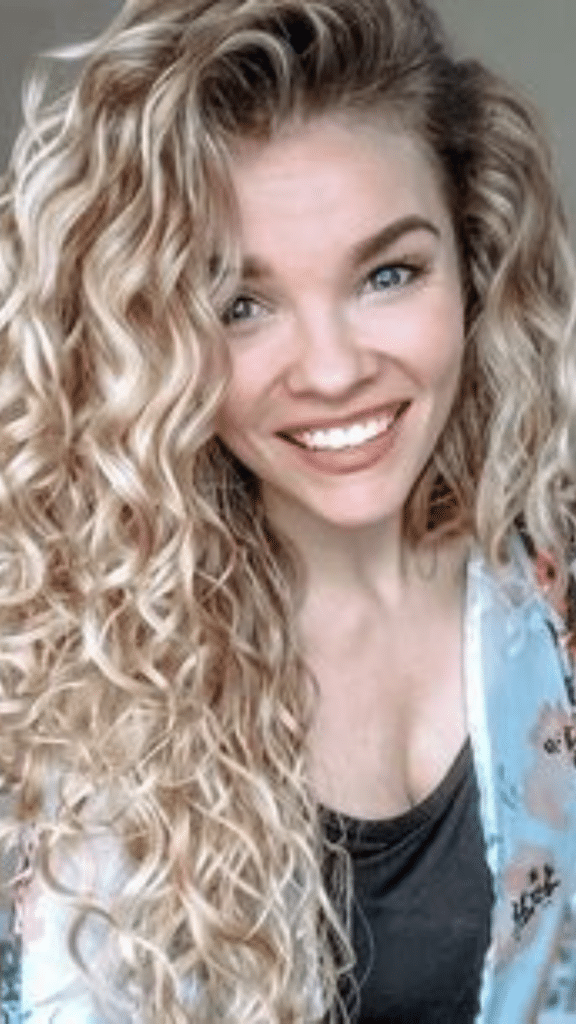 Light blonde, frizzy curls with dark roots create a striking contrast that's both trendy and eye-catching. The dark roots add depth and dimension to your overall look, while the blonde curls give off a bright and lively vibe. It's a bold style that's sure to turn heads!
Long Layered Haircut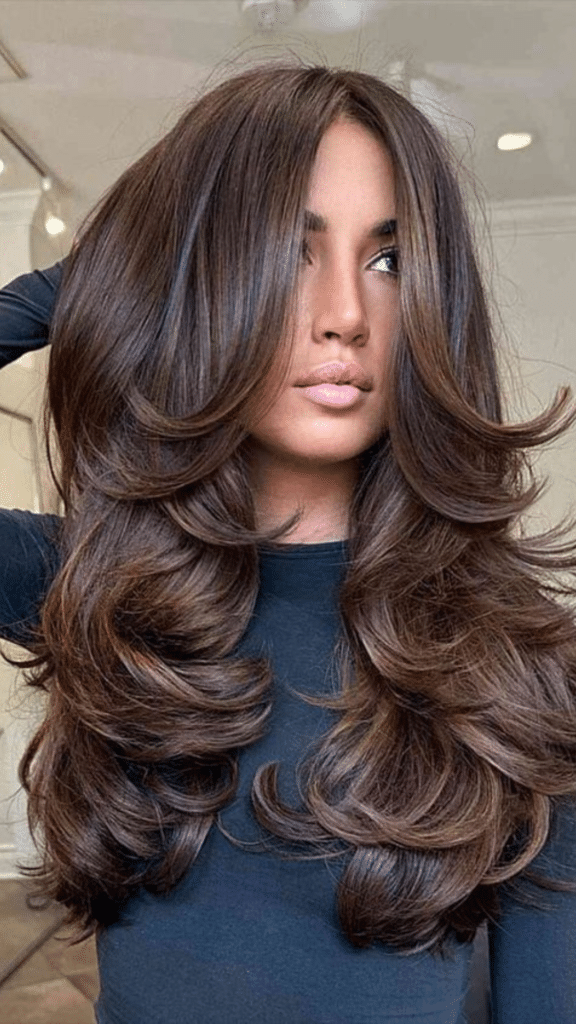 A long layered haircut involves cutting the hair in a way that creates different lengths throughout. This adds movement and texture to the hair, giving it a lively and dynamic look. It's a versatile style that can suit various hair types and is great for those who want to keep their length while adding some flair.
Ear-Length Curly Haircut With a Middle Part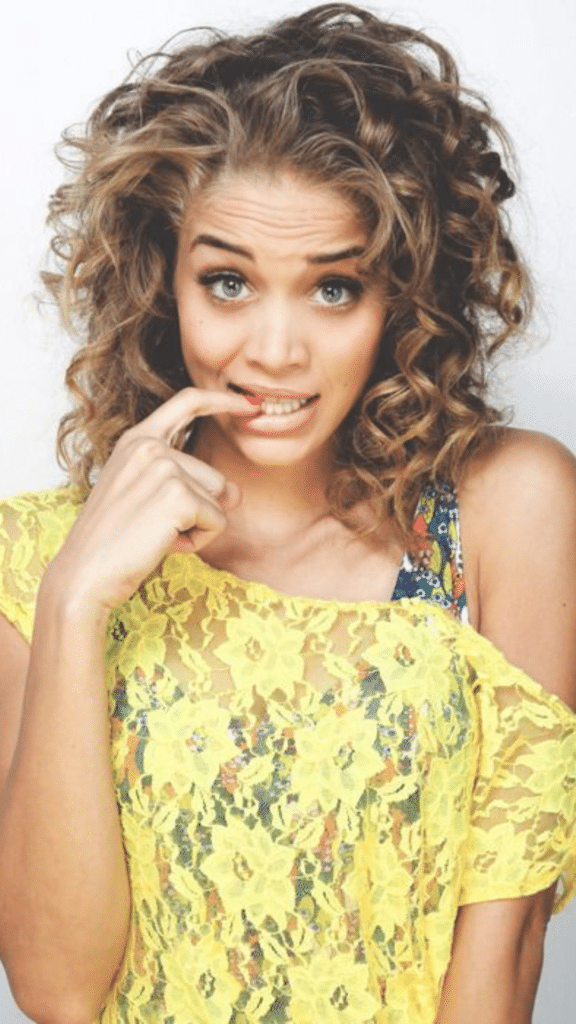 An ear-length curly haircut with a middle part is a chic and stylish choice. This cut frames your face beautifully, drawing attention to your natural curls. The middle part adds a balanced and symmetrical look, creating a flattering and trendy overall appearance. It's a great option for those who want a shorter, low-maintenance style with a touch of elegance.
Nape Length Stacked Cut On Silver Hair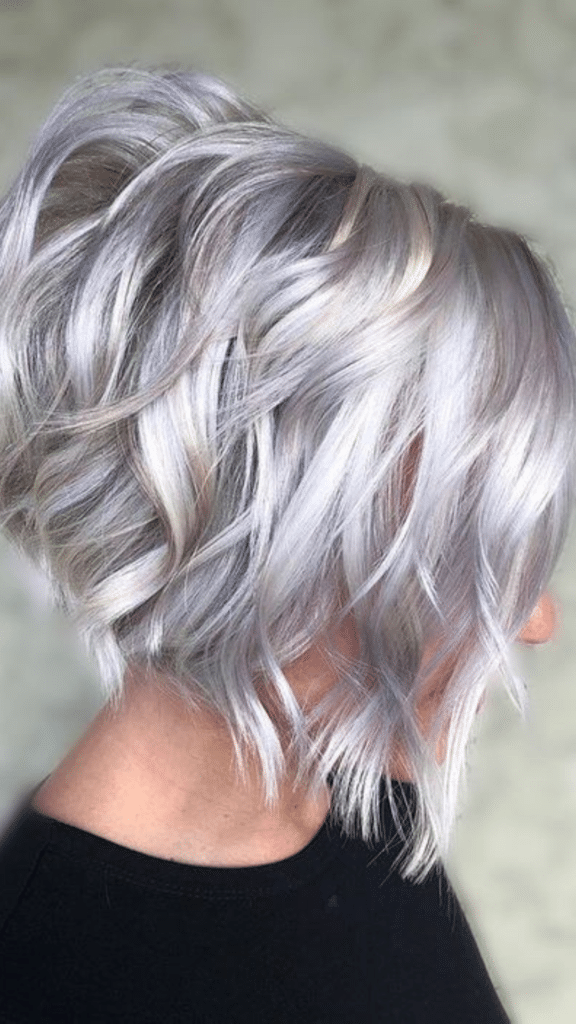 A nape-length stacked cut on silver hair is a cool and edgy choice. This style features shorter layers at the back of the head, creating a stacked effect. When paired with silver hair, it adds a modern and unique touch. It's a bold look that exudes confidence and style, perfect for those who want to make a statement with their hair.
conclusion
In conclusion, finding the perfect haircut for your curls is all about understanding your unique hair type, texture, and personal style. Consulting with a skilled hairstylist who specializes in curly hair can make a world of difference. Remember to consider factors like face shape and maintenance preferences. With the right knowledge and professional guidance, you can achieve a haircut that not only complements your curls but also boosts your confidence and showcases your natural beauty. So don't be afraid to explore and experiment until you discover the ideal curly haircut that makes you feel fabulous.