If your hair's naturally curly, it actually works pretty well with your face shape. You don't have to dislike it. Embracing your natural curls can make you look and feel great. So, the next time you've got a special event, don't bother trying to make it straight. Curls often look fabulous in movies and on TV, all soft and textured. But in real life, it's not always that easy, and we might not know how to style curly hair. If you're a girl looking for curly hairstyle ideas, this guide has got you covered. You won't be disappointed!
Hairstyles for Girls with Curly Hair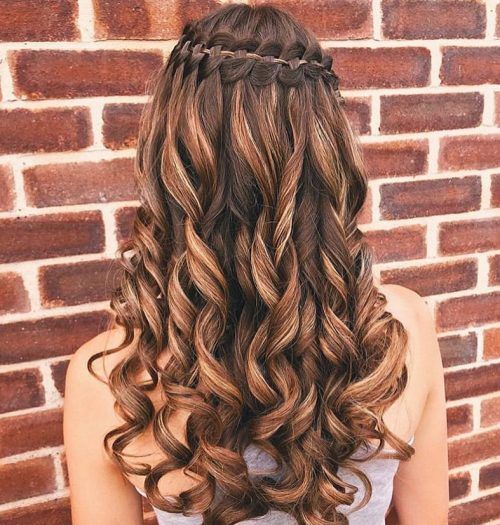 Here are some great curly hairstyles for girls to try out. These styles look amazing and can suit everyone.
Curly Hair Double Bun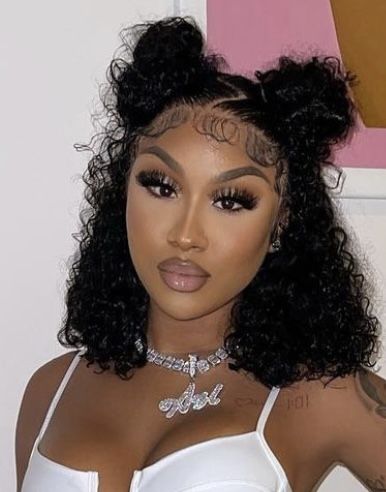 We can't forget to mention one of the coolest curly hairstyles for girls today. It's all about creating a messy and edgy look with double buns. This style instantly adds a touch of glam and a hot vibe without much work. It's great for parties or when you want to rock a bold outfit.
Easy Hairdo for Curly Hair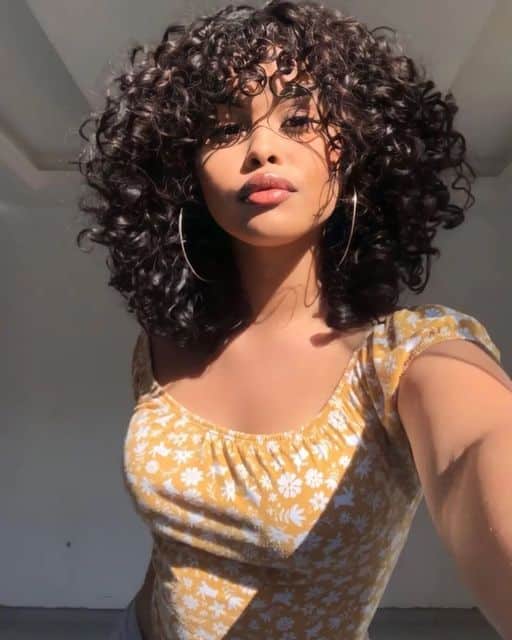 If your hair is naturally curly, here's a fantastic and simple hairstyle for girls and women to try. It's all about adding some hair accessories to boost your style. Those natural curls will make you look elegant, feminine, and super fashionable. What do you think?
Thick Full Curls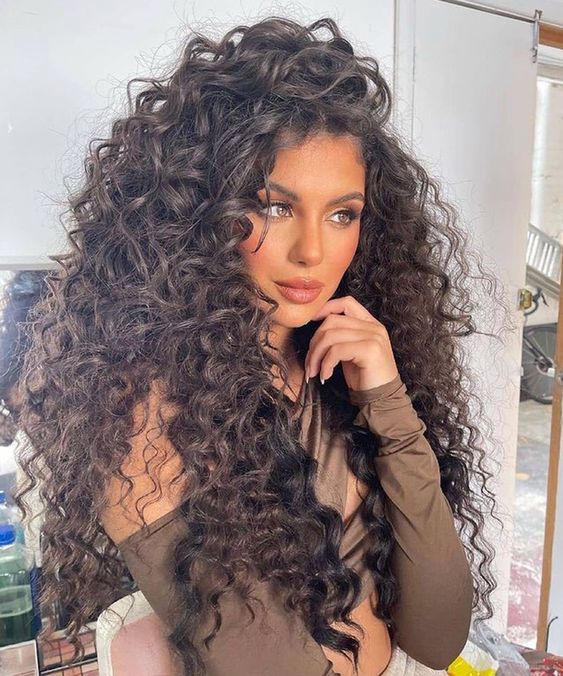 This hairstyle is perfect if you have really frizzy parts in your hair. It's great for people with thick, medium-length hair who want a simple yet stylish look. You can make tight sections in your hair and wear this style for parties. You can also keep it for casual occasions if you like.
Layered curls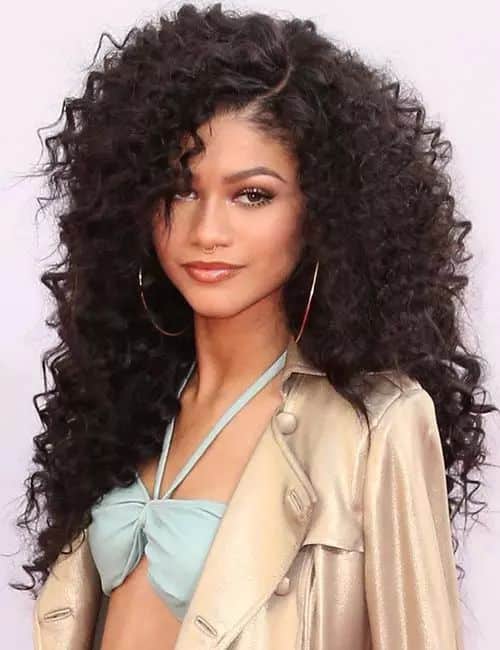 Layered curls are super easy to style, whether it's for a daytime or nighttime look. They work great even if your hair isn't naturally curly or layered. It's a simple and versatile choice for girls.
 Half up pony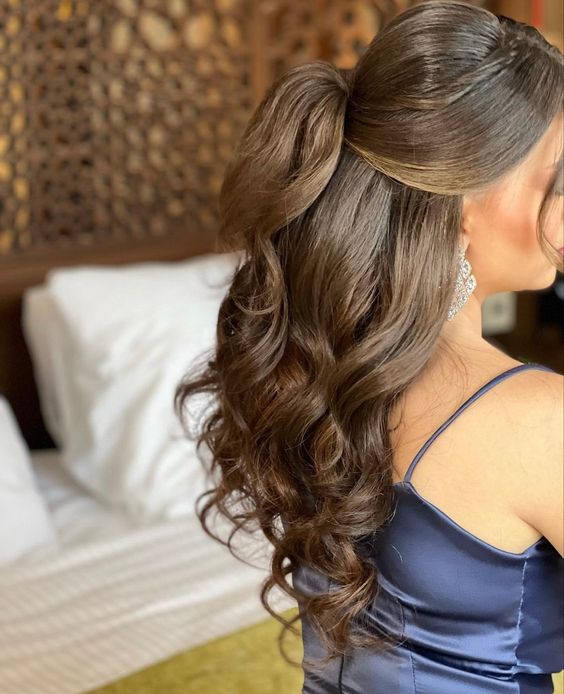 This hairstyle is awesome for school or hanging out with friends. If you've got natural curls, you can totally pull off this look. It's a laid-back style that's perfect for a relaxed day. Your natural curls add a cool touch to your overall appearance, making it effortless and trendy.
Pretty knot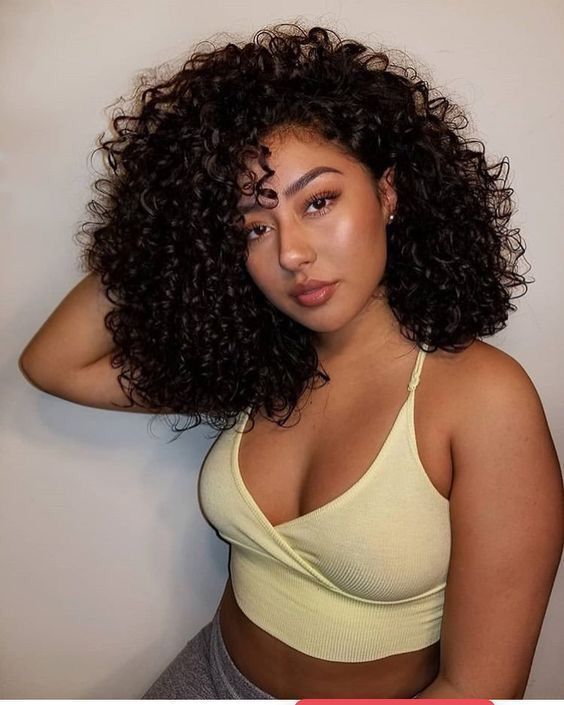 If your hair's got a little wave or curl, this hairstyle is perfect. It's easy, adds a natural touch, and can make you look even prettier in just a few minutes. Whether you're rushing for a casual outing or want an effortless everyday look, this style is your best bet. A quick few steps, and you'll be ready to shine with those lovely waves or curls.
Long Stylish Disco Look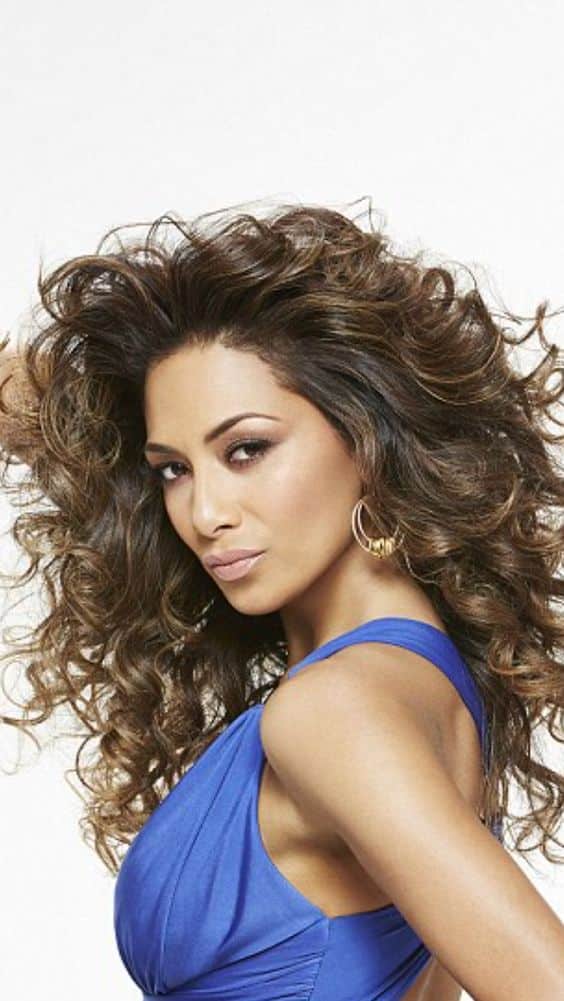 You can wear this hairstyle for everyday or when you're hanging out. It's a stylish look and goes great with polka dots or floral clothes. Just spray a little water on your hair sections and use some serum to keep them from getting tangled. It's one of the easiest curly hairstyles for girls.
Tight Afro Look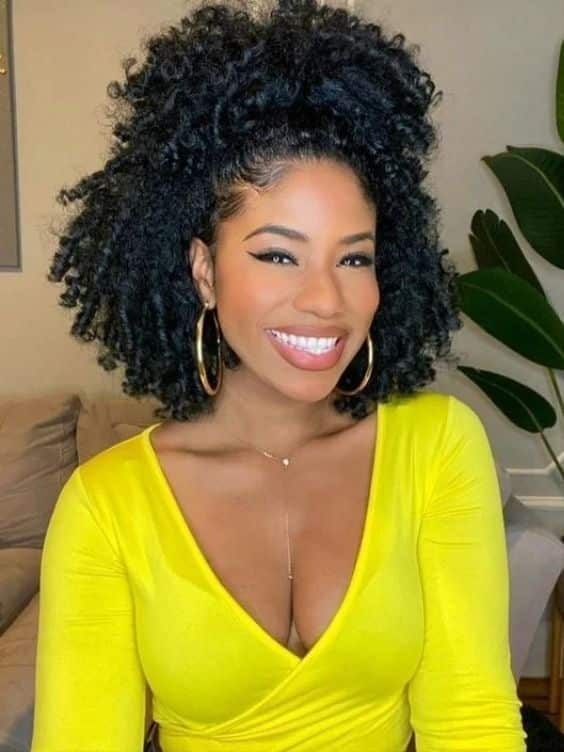 This is a popular hairstyle for those with frizzy, thick African-textured hair sections. You can also do it with regular sleek sections from a salon. If needed, you can clip it at the top for a trendy look. These cool curly hairstyles for girls are also easy to take care of. If you're into fashion and style but don't have much time for hair maintenance, this is a great choice for you.
Three braids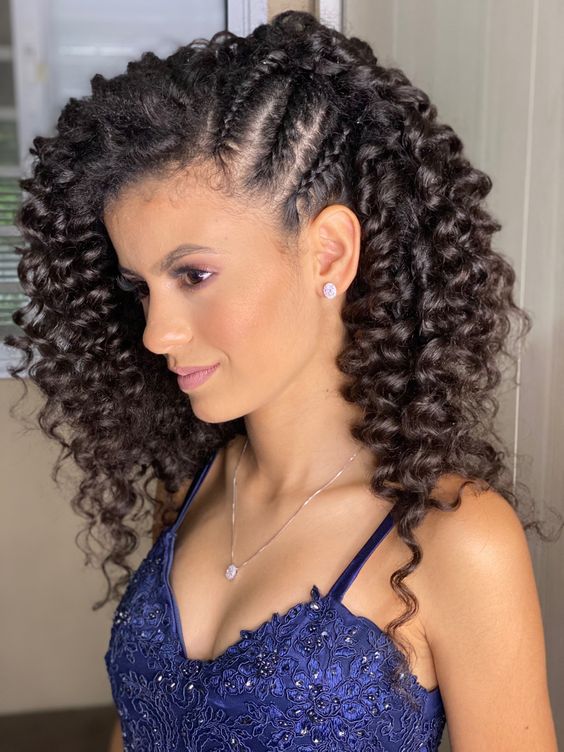 This unique hairstyle doesn't settle for just one or two braids – it goes all out with three simple ones! Let's dive into how you can create this look and make it your own.
Milk Maid Pleats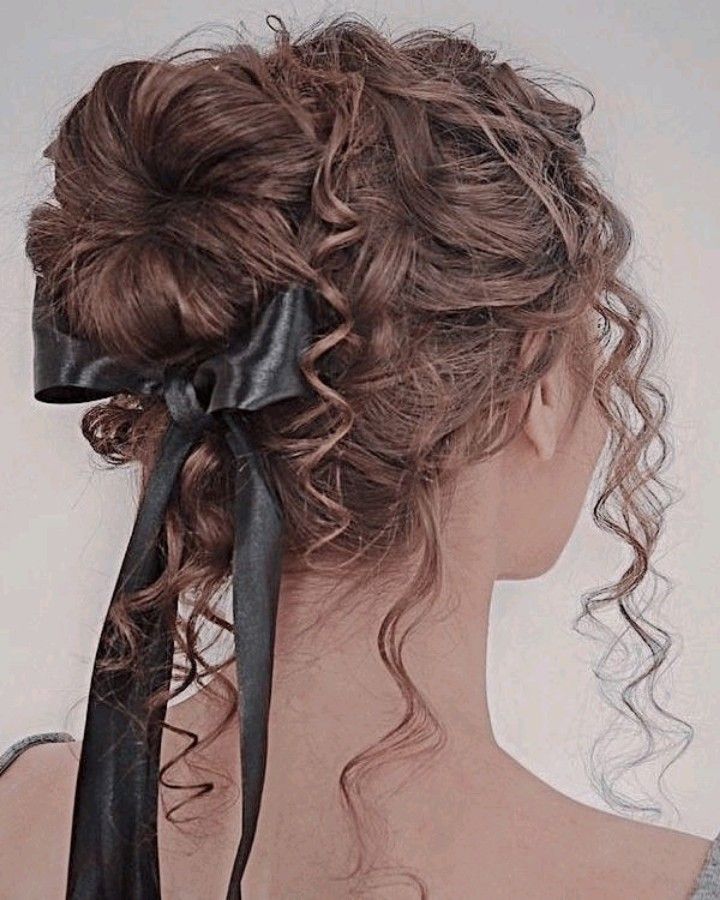 Lots of celebs rock this hairstyle, and you can too! Just braid the sides and clip them. Use curlers for the rest of your hair. A good setting spray will keep it in place. It's perfect for family gatherings and parties. This vintage look is one of our favorites!
High ponytail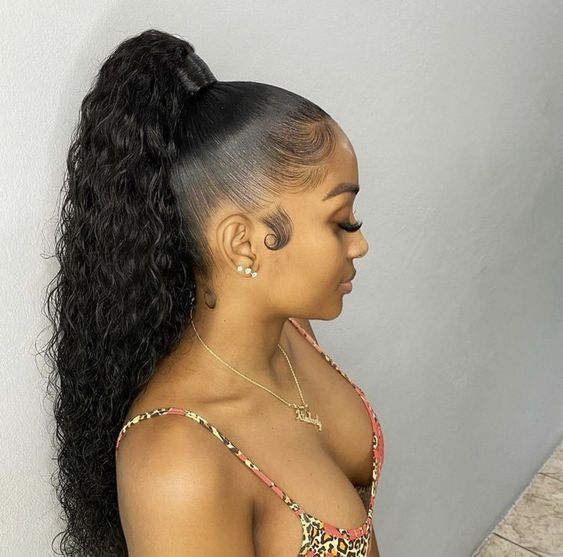 For a classic and versatile hairstyle, simply pull your hair into a high ponytail and secure it with your favorite hairband. This look is perfect whether you're heading to school, going shopping, getting active in sports, or just doing anything on your agenda. It's a quick and easy choice that keeps your hair out of the way while looking effortlessly stylish.
Half-up Half-down Look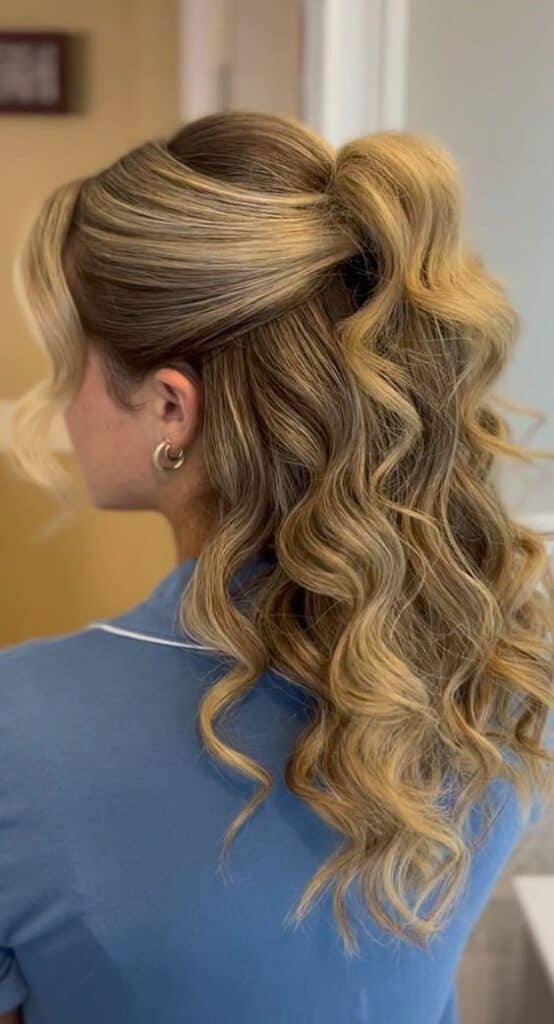 This hairstyle is a hit at parties, and it's great for special events and family gatherings too. Just puff up the top part and let the rest hang loose in rolls. It's a classic look that's been rocked by celebrities in the past and is still trendy thanks to its cute and edgy vibe.
Half Section Hairstyle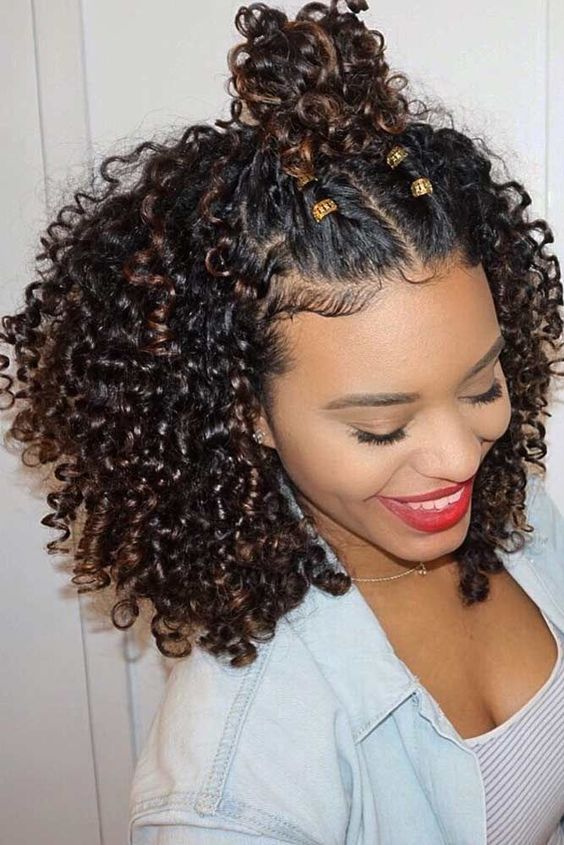 If you're thinking of a celeb-inspired haircut, consider this one with soft curls. It's not super curly and can be done even if your hair isn't naturally curly. Just use some spray and clips for the sides. This long curly hairstyle for girls is quick and easy to rock on a regular basis.
Dense Curly Pony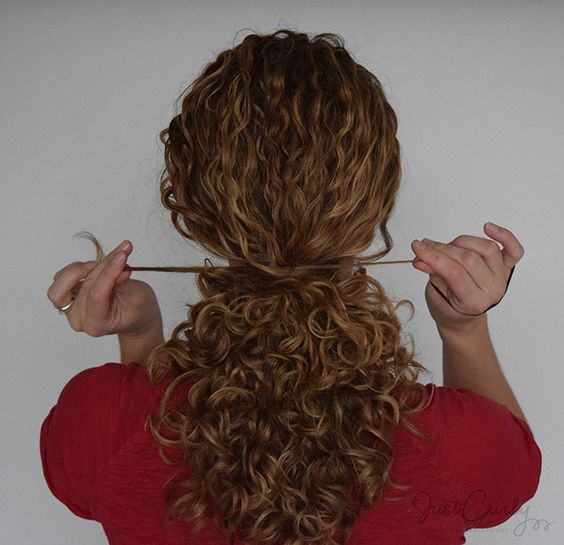 If you want a simple yet elegant and trendy teenage look, check this out. It's all about creating a cute and tight side ponytail with your curly hair. It's easy to do and easy to keep up with. This classic style for cute curly haircuts for college girls has been fashionable for quite some time now!
Messy Dense Short Cut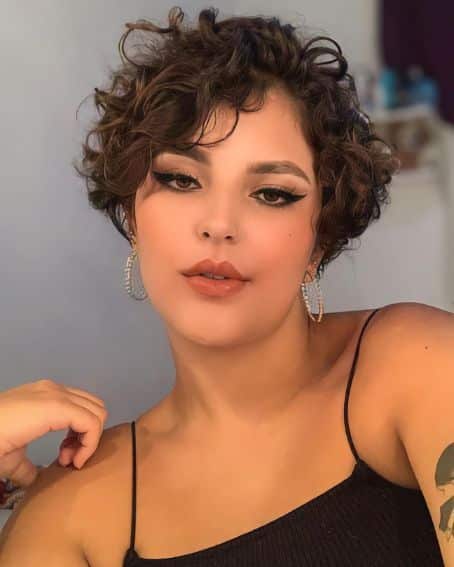 Your personality can shine through your appearance, and sometimes being bold is the way to go. Many might not think of trying out a messy hairstyle like this, but dense, curly hair is amazing and one of our favorites for a reason. It reflects self-confidence and breaks away from stereotypes. Give it a shot if you're feeling confident!
The Girly Curls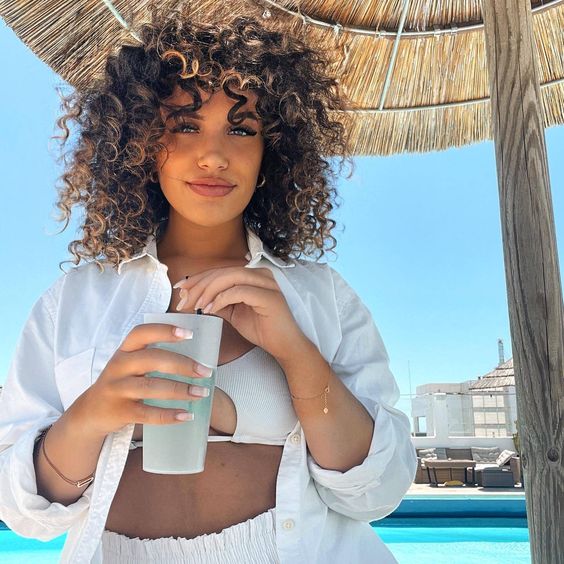 If you love feminine styles and looking great, why not go for it? Show off your curls with confidence and try this elegant look. Grab some cute headbands and recreate this hairstyle you see here. If you like the picture, you'll probably love this style. Plus, it's pretty simple to do even when you're super busy.
Curly Bold Half Braid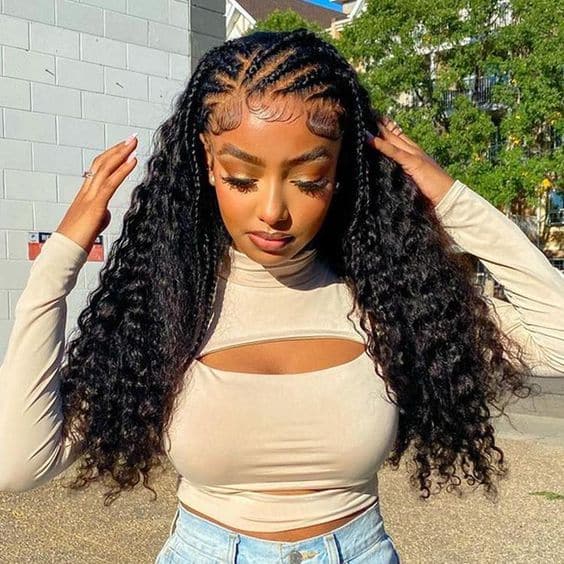 If your hair is on the longer side, don't pass up the chance to try this stunning style! It's a half-braided look with some fancy hair accessories at the start. If you're into traditional styles with a twist, you'll want to give this one a go. It's totally mind-blowing and one of our personal favorites. Rock this curly flower girl hairstyle, and you're bound to turn heads!
Little Girl's Curly Hair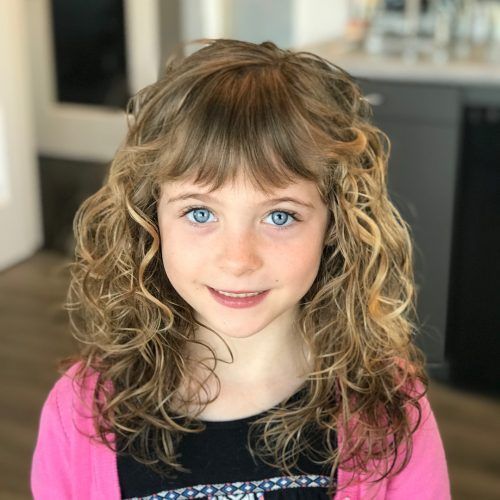 Younger girls also deserve to enjoy stylish and fashionable looks. If you believe that, then you definitely shouldn't overlook this style. This toddler curly hairstyle for girls features a braid starting from the crown area and running down partway, leaving the rest of the hair free. To add an extra touch, you can decorate the hair with tiny flowers or any other decorations you prefer.
In conclusion, these 28 curly hairstyles offer a diverse array of options for individuals looking to embrace their natural curls or experiment with new looks. Whether you seek casual, elegant, or bold styles, this collection provides inspiration for a wide range of occasions and personal preferences. Don't hesitate to dive in, try them out, and discover the curly hairstyle that suits you best, allowing your unique personality to shine through your hair. So go ahead, explore, and have fun experimenting with these fabulous curly hairdos!
FAQs
Q1: Are these hairstyles suitable for all hair types?
While many of the styles are versatile, some may work better for certain hair types. It's always a good idea to consider your specific hair texture and consult with a hairstylist if needed.
Q2: Can I achieve these styles if I have straight hair?
Absolutely! Some of these styles can be adapted for straight hair with the use of curling tools or products designed for creating curls. Experimenting can lead to great results!
Q3: Do I need special products or tools to recreate these looks?
It depends on the style. Some may require specific products like curl enhancers or hairpins, while others can be done with basic hair ties and bobby pins. The descriptions of each style will provide more details.
Q4: How do I choose the right curly hairstyle for my face shape?
Face shape can influence the most flattering hairstyle. Generally, hairstyles that balance out your face shape are recommended. Consult with a hairstylist for personalized advice.
Q5: Are these styles suitable for everyday wear or just special occasions?
You'll find a mix of both in this collection. Some are perfect for everyday wear, while others are more suitable for special occasions or events. Choose based on your needs and preferences.
Q6: How do I maintain and care for my curly hair to keep it looking its best?
Proper curly hair care is essential for maintaining healthy curls. Regular conditioning, avoiding excessive heat, and using curl-specific products can help keep your curls in top shape.
Q7: Can I modify these styles to make them my own?
Absolutely! These styles are meant to inspire your creativity. Feel free to add your personal touch, like using different accessories or adjusting the techniques to suit your taste.
Q8: Are these styles time-consuming to create?
The time required for each style varies. Some are quick and easy, while others may take a bit more time and practice. The descriptions will provide estimates for each style.