If you have curly hair and want to change your look every day, this guide is for you. It shows the best curly hairstyles for long hair. These hairstyles are stylish and make you look elegant. Say goodbye to thinking curly hair is messy. These haircuts for long curly hairstyle make you stand out and look great. Depending on your age, you can choose easy or cute hairstyles for your long hair. Learn more about these long curly haircuts and the best styles for long curly hair here.
Casual Long Curly Hairstyles for Women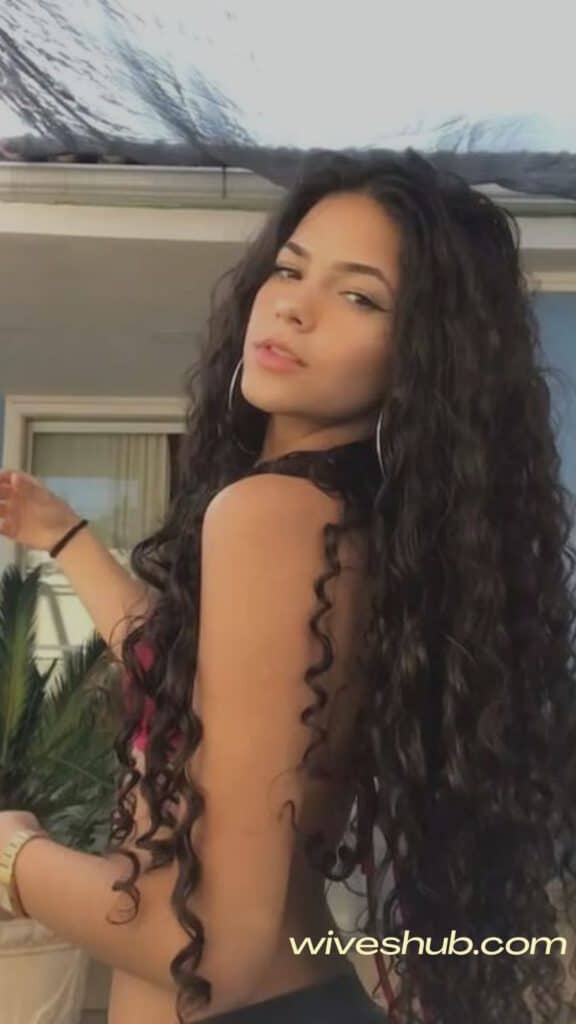 If you want a casual yet stylish everyday curly long hairstyle, consider this one. It involves a double side ponytail, giving you a youthful and sleek look. This hairstyle suits women with all face shapes and adds an elegant and charming vibe to your appearance.
 High Ponytail with Long Curly Hair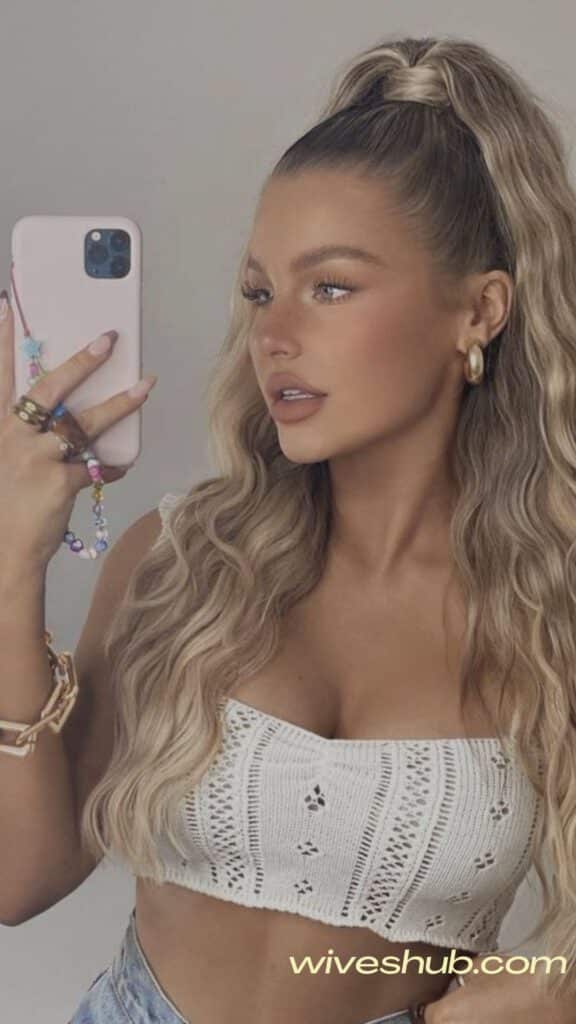 While many curly updo hairstyles have a feminine and graceful look, this long side pigtail ponytail offers a more youthful and modern style. Women under 30 can try this elegant and stunning look for casual outings or parties to appear gorgeous and unique.
Half-Up Curls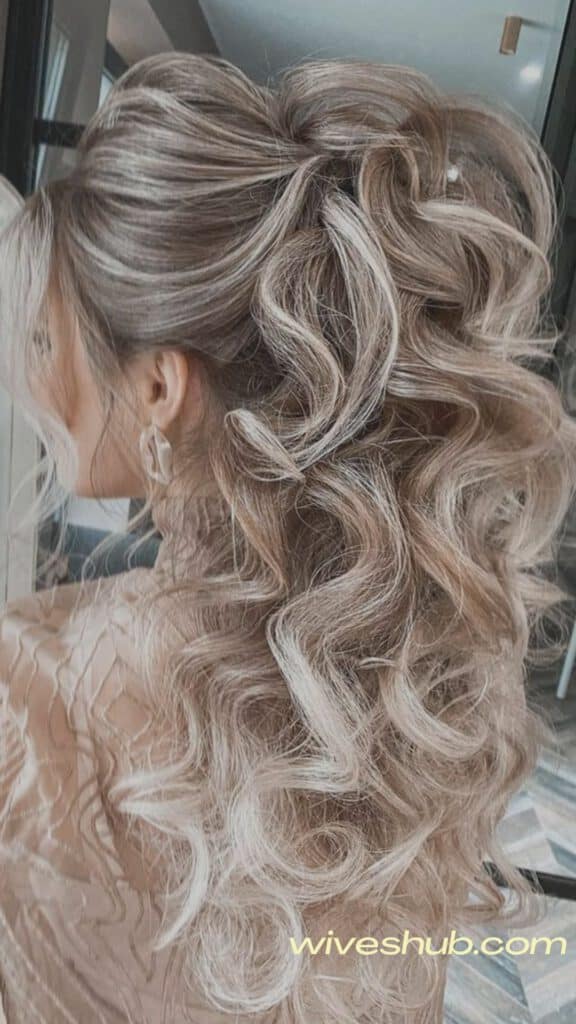 Pull your curls back into a simple half-up style. You can use a hair tie or a scrunchie to keep it in place. This look is easy to achieve. You can use a comb to tease the front part of your hair a bit to add some volume to the top of your hairstyle. It's a quick and effortless style to try.
Long Curly Hairstyles for Parties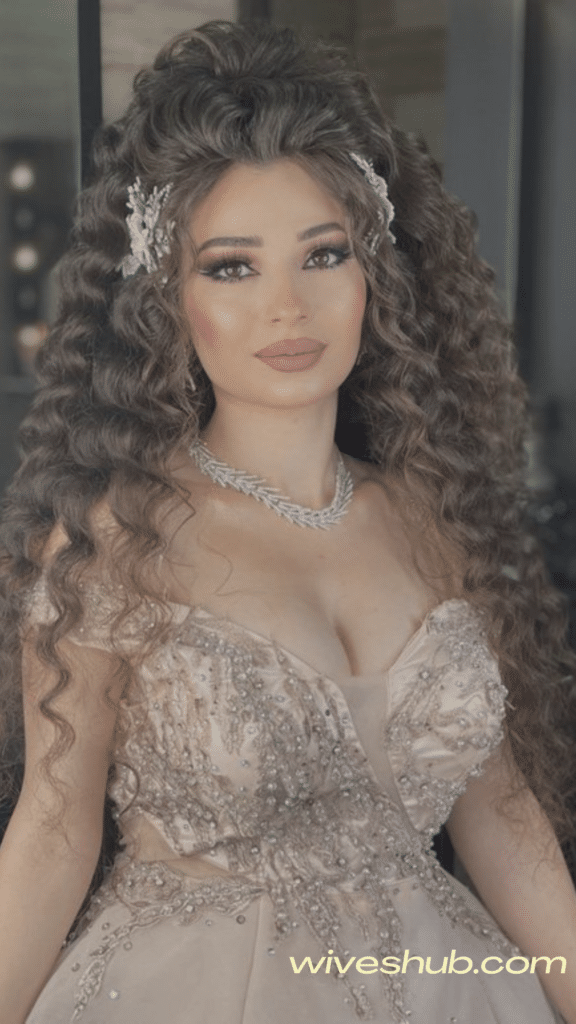 One of our recent favorite trends for women's long curly hairstyles is this beautiful semi-braided style. It's perfect for special occasions like weddings or parties. This hairstyle adds a touch of glamour and gives you a sleek, feminine, and exquisite look. It works well for women with heart, oval, and diamond face shapes. Give it a try!
 Mermaid Hair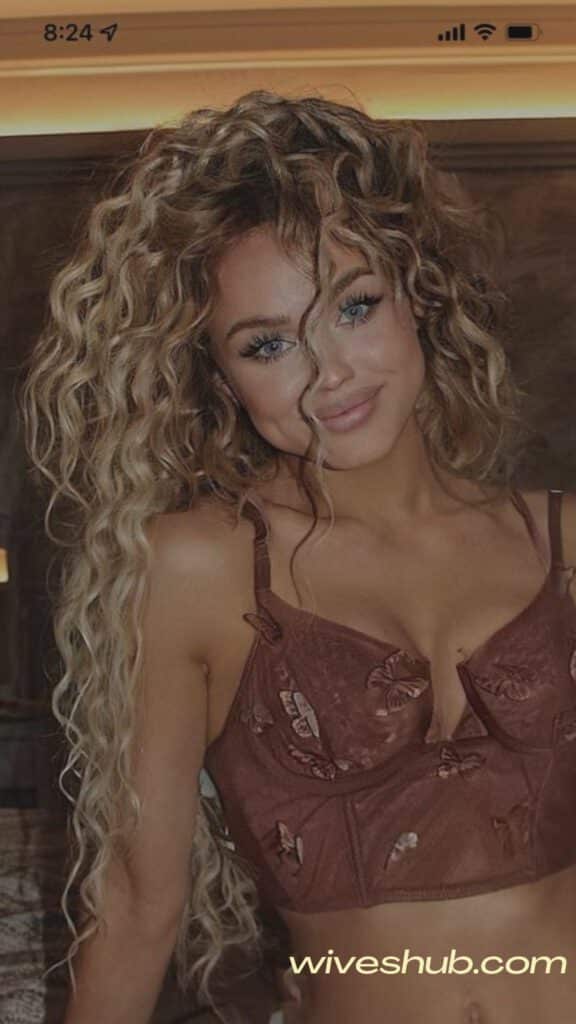 For a striking mermaid look, get bright purple and blue highlights in your curly long hair. Braid the front into a flower shape at the back and leave some strands loose. It's that easy!
Long Curly Hairstyle for Natural Hair
We always express our love for natural hair, no matter how long it is. Growing long and healthy natural hair requires care and patience, but it's absolutely worth the effort.
Hairstyle with Loose Curls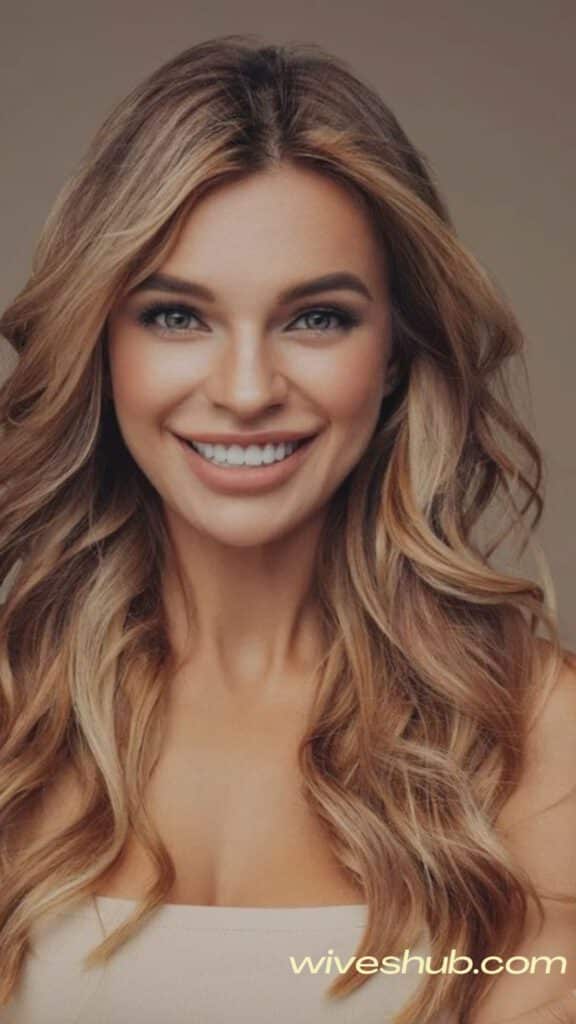 Some long curly hairstyles are big and voluminous, while others have a relaxed and graceful look. If your hair isn't naturally curly, you can create large, loose curls with a thick curling iron. It's a simple way to achieve the style.
Ringlets Hairstyle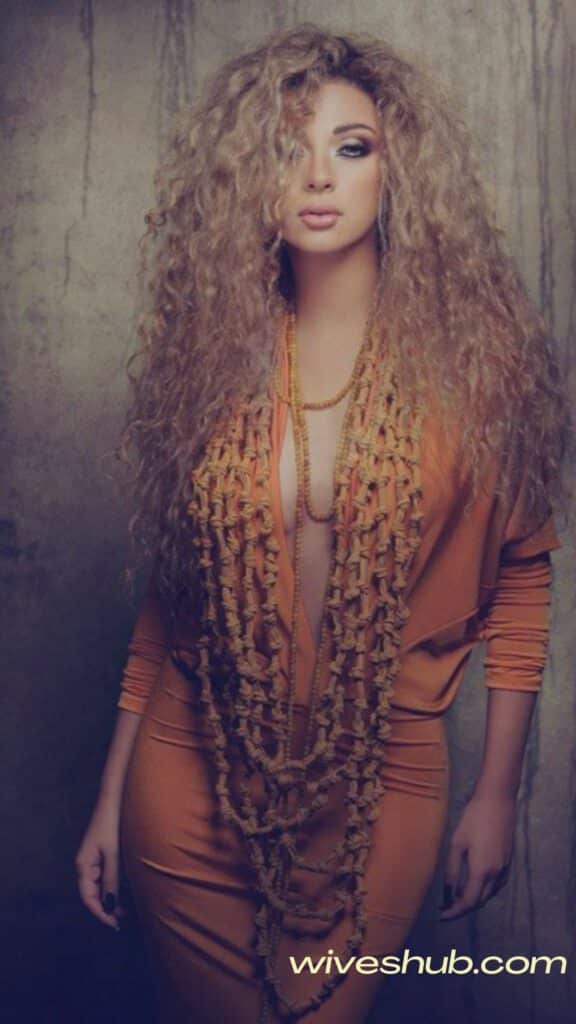 Now, let's talk about the beauty of ringlet curls. Even if your hair is long and lacks natural volume, long and tight curls can still turn heads.
Side-Tossed Curly HairStyle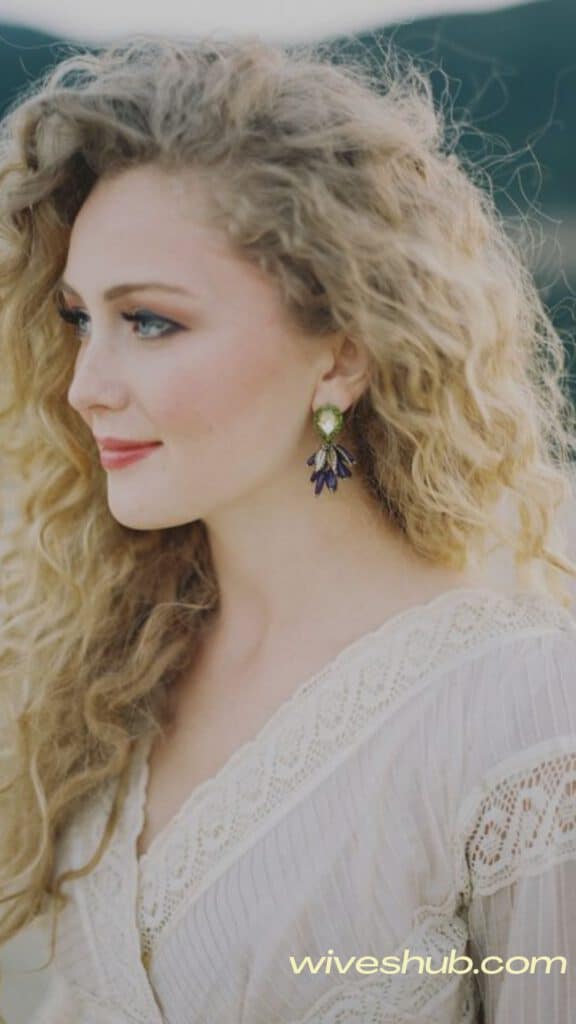 What better way to obtain carefree glam than through an effortless hairstyle? Toss your curls and go for a side part! It will look marvelously well for all women with this hair texture, regardless of how narrow or wide their curly locks are.
The Princess Curly Long Hair Feels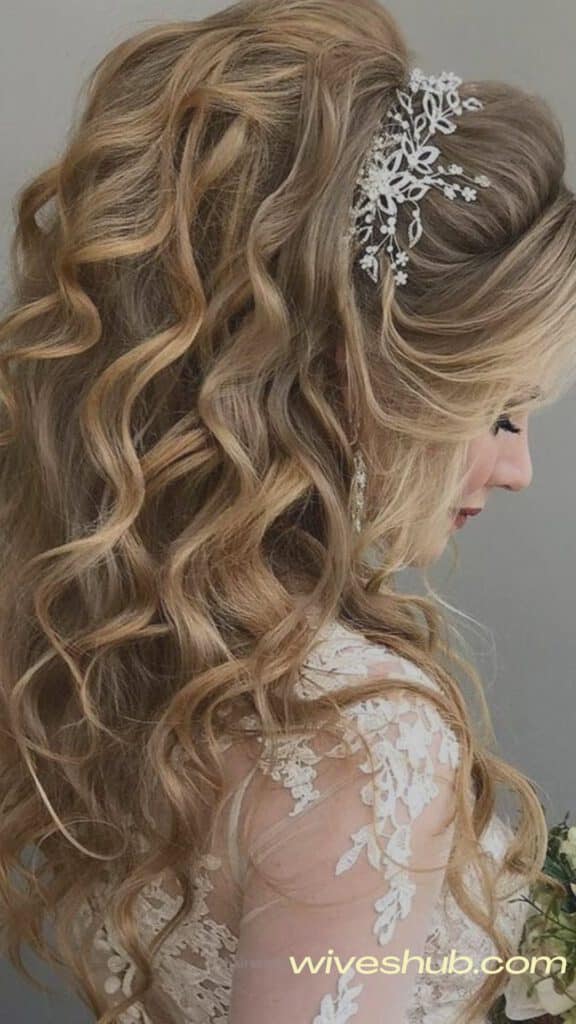 If you desire a feminine and girly look, consider these long and curly hairstyles. They are stylish and cute, perfect for women who want to make a stylish and edgy statement at fancy events. Keep in mind that achieving this look can be challenging, so it's best to have a professional stylist work on it.
Fiery Long Curly Hairstyle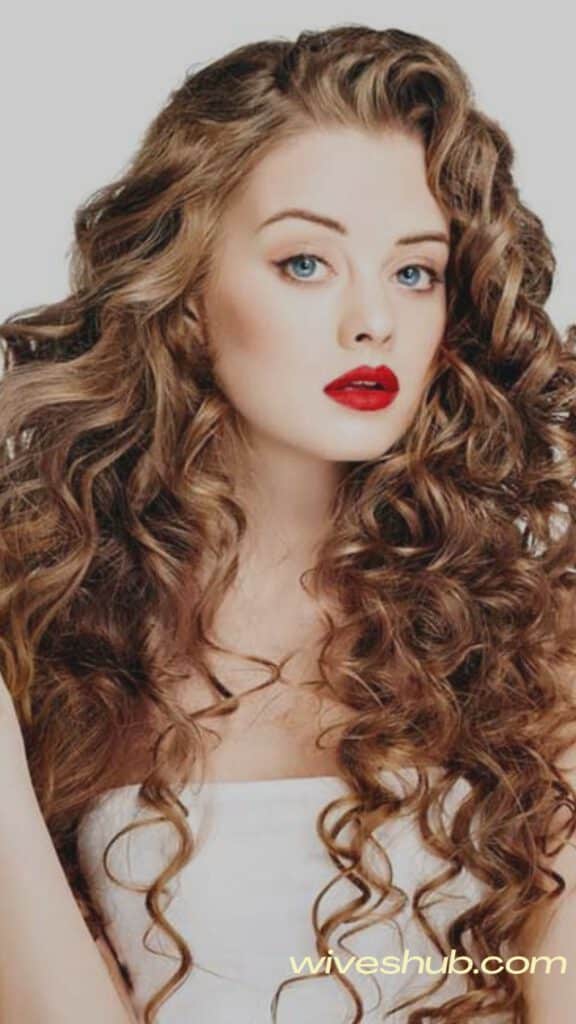 For extra volume in your curly hair, follow these steps: First, dampen your hair with water and apply volumizing mousse. Then, flip your head upside down and scrunch your hair, especially at the roots. Use a diffuser to dry your hair. To add more volume on top, use large claw clips to lift the hair at the roots. Wait until your hair is completely dry, remove the clips, scrunch your hair again to smooth out any creases, and finish with a bit of hairspray for shine. These easy steps will give your long and curly hairstyle a beautiful and voluminous look.
Long Brown Curly Hairstyles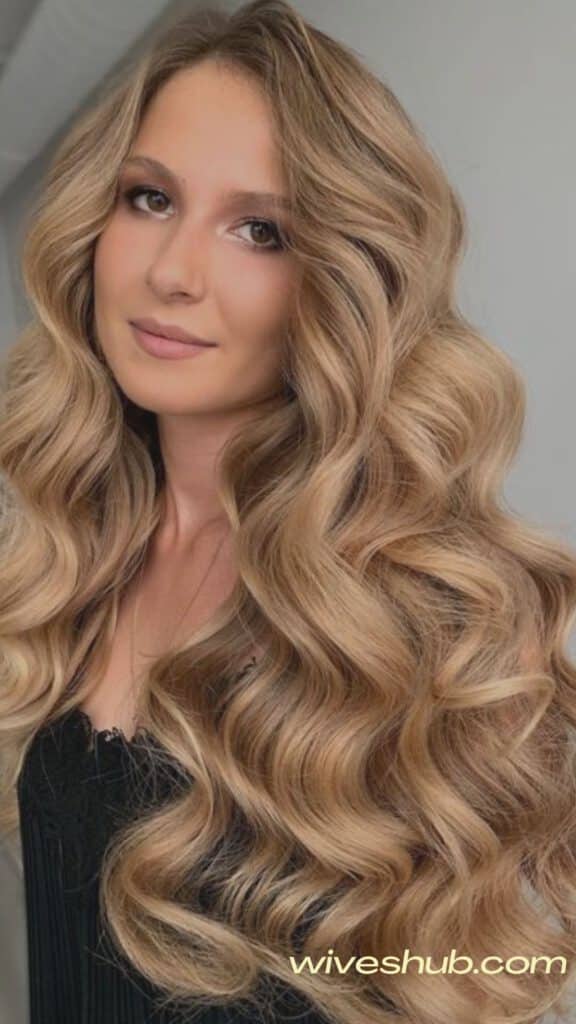 To look cool and stylish, apply curl-enhancing cream to damp hair and let it air dry. Start in the middle at the back of your head, take small to medium sections, twist them from the roots a few times, and secure with bobby pins. Keep doing this until you create volume, hiding the pins. Leave some curls around your face and add a wrap or headband to complete the look. It's a great style for long curly hair.
Pulled Over Long Curly Hairstyle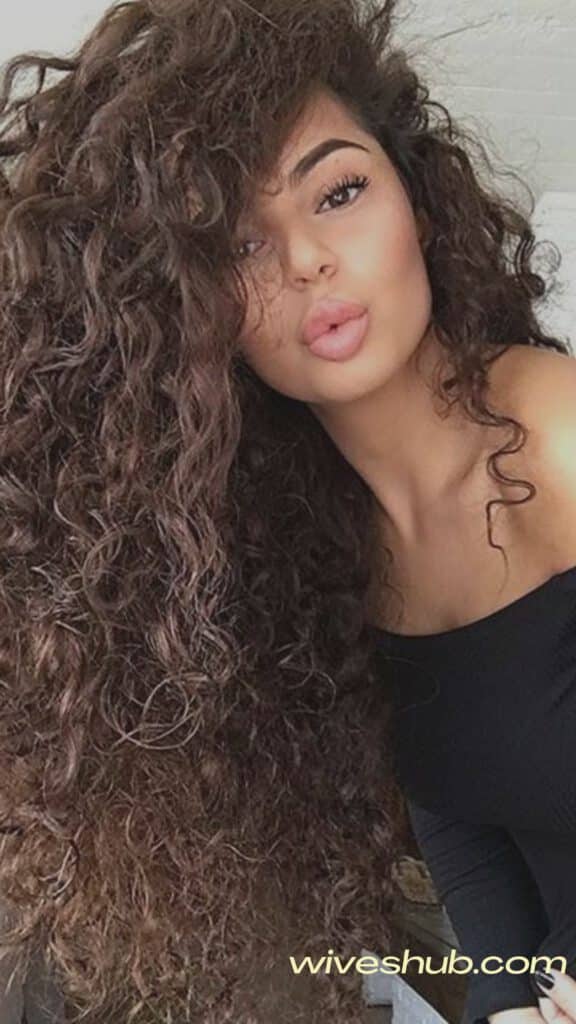 These soft and voluminous curls are stunning when worn over one shoulder. It's a perfect match if you're wearing a one-shoulder top. Just part your hair deeply on one side and let the heavier side fall over your shoulder to achieve this stylish look.
Teased to Perfection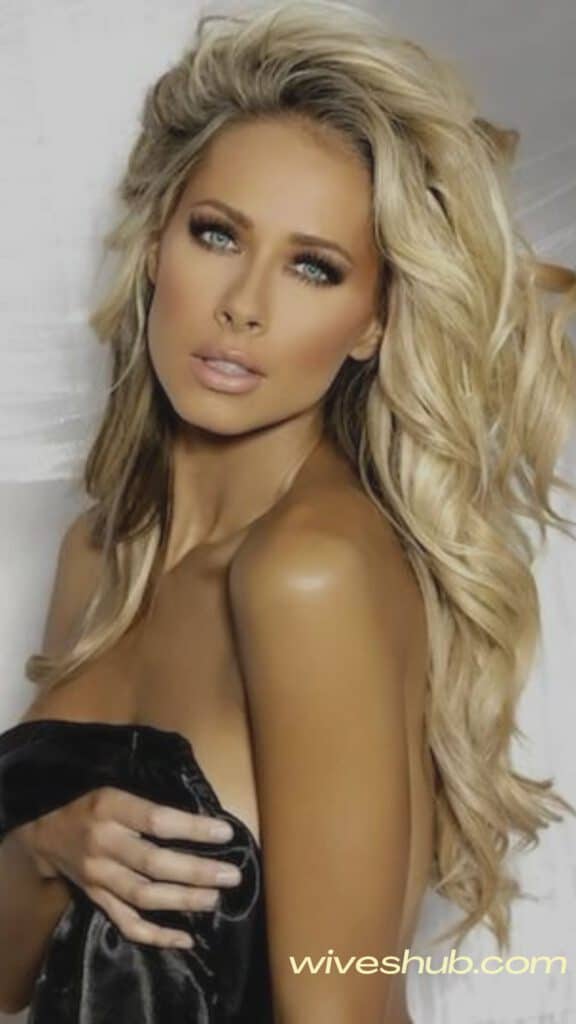 For extra volume in your already full curls, tease the roots a bit. Before that, use Dove Style+Care Curls Defining Mousse to prep your hair. This mousse will make your curls look defined and beautiful.
Messy Curls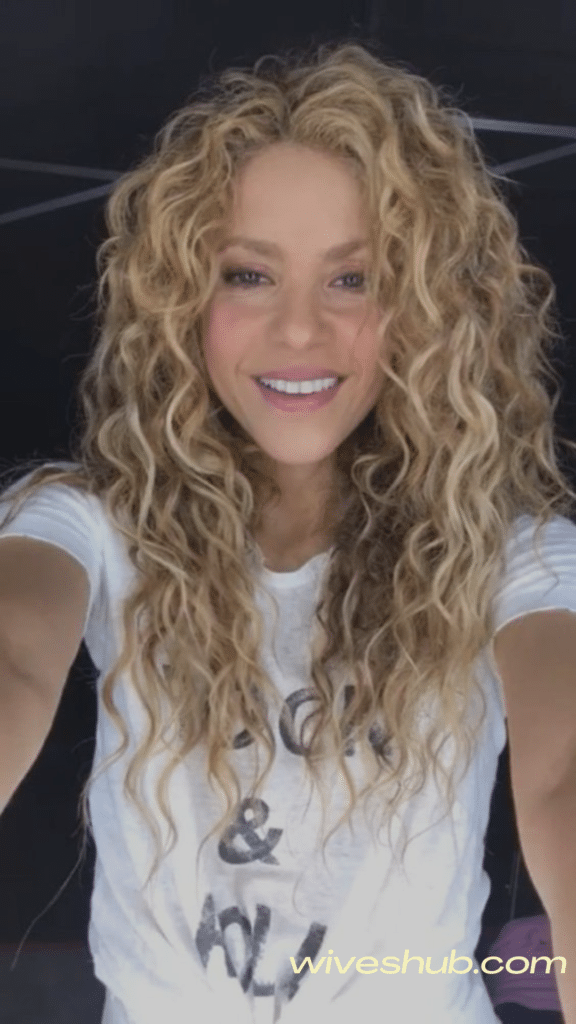 As you grow up, you'll realize that messy hair is actually a trendy look. You can leave those detangling products behind and embrace your natural hair just the way it is.
Laid-Back Curls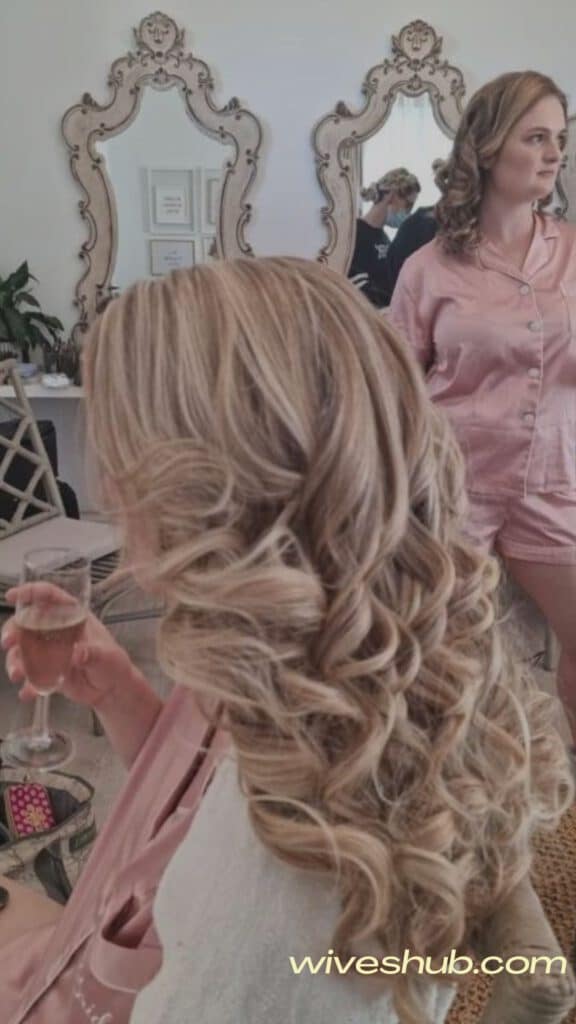 To get effortless and casual curls, use a curling wand on your hair. After they cool down, gently brush through the curls to make them look more relaxed. This is a handy trick to mimic a natural curly hairstyle, especially if your hair is already somewhat wavy or curly.
Crimped Curls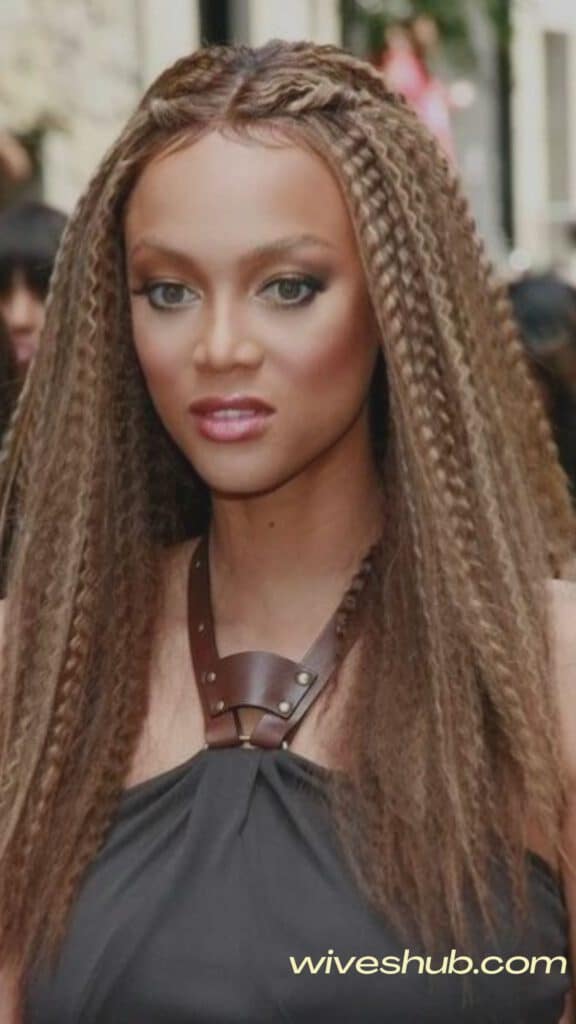 Forget the usual curls and give this retro style a shot. You can easily get these curls by braiding your hair at night and undoing it once it's dry. It's a bit like the trendy crimped look, but with small waves that create the illusion of curly hair.
Brushed Curls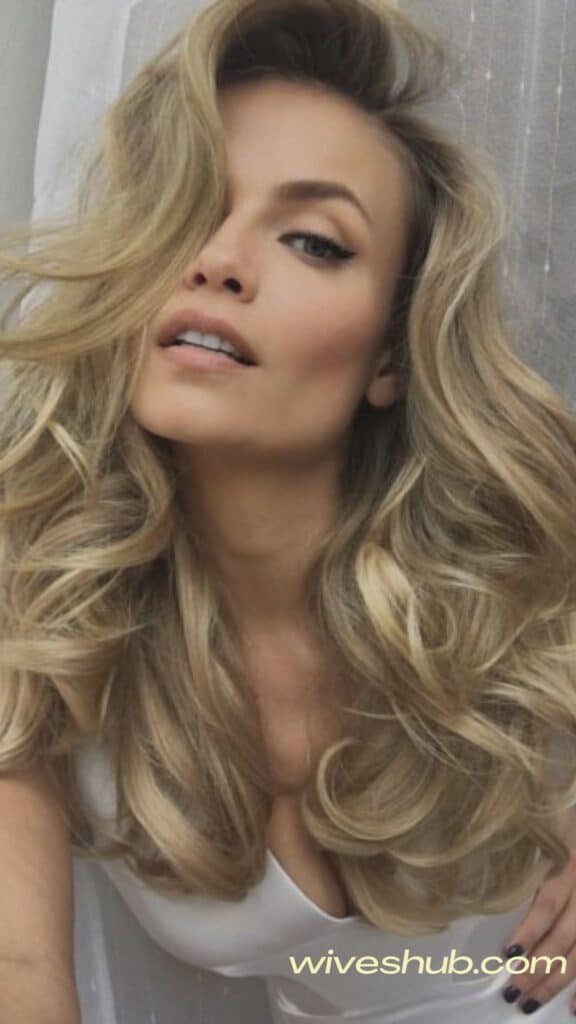 After curling your hair, brush through it for added volume and texture. This creates a dynamic and textured look with plenty of volume, both at the roots and throughout the length of your hair.
In conclusion, getting the ideal long curly hairstyle is an adventure with lots of methods to try. You can go with your natural curls or experiment with braids and curling wands for different looks. Whether you want a polished or relaxed style, the important thing is to enjoy your long curly hair and have fun trying out various techniques to find the perfect style that makes you feel great.
FAQs
How can I make my long curly hair less frizzy?

You can use anti-frizz products, such as serums or creams, and avoid brushing your hair when it's dry. Also, consider using a microfiber towel to gently blot your hair instead of rubbing it vigorously.

What's the best way to enhance the volume of my long curly hair?

You can try techniques like diffusing your hair while drying, teasing the roots for extra lift, or using volumizing hair products like mousse or spray.

How often should I wash my long curly hair?

It depends on your hair type, but many people with hair find that washing it every 2-3 days or even less frequently can help maintain moisture and prevent frizz. Overwashing can strip your hair of natural oils.

How do I prevent my curls from losing shape during the day?

You can use a curl-defining product and scrunch your hair while it's still damp. Using a hairspray or setting spray can also help hold the curl shape in place.

What's the best way to transition from straight to curly hair for a special occasion?

You can use a curling iron or hot rollers to create curls for a specific event. Make sure to use heat protectant spray and finish with a strong-hold hairspray to maintain the style.

How can I maintain my long hair while sleeping?

Consider using a satin or silk pillowcase to reduce friction and prevent frizz. You can also loosely braid or twist your hair before bedtime to help maintain the curls.

What are some simple hairstyles for long curly hair?

Some easy styles include a half-up, half-down look, a messy bun, or a simple ponytail. You can also experiment with various hair accessories like headbands or hairpins to add flair to your curls.

How can I prevent my curls from becoming too weighed down?

Avoid using heavy products that can make your hair appear flat. Opt for lightweight styling products, and consider getting regular trims to remove any excess weight.