A DIY Sexy Pink Poodle Costume is a creative and fun outfit that you can make yourself for various occasions like Halloween parties, costume events, or themed parties. Typically, this costume draws inspiration from the iconic poodle skirt fashion of the 1950s but adds a sexy twist, rendering it more suitable for adult costume parties.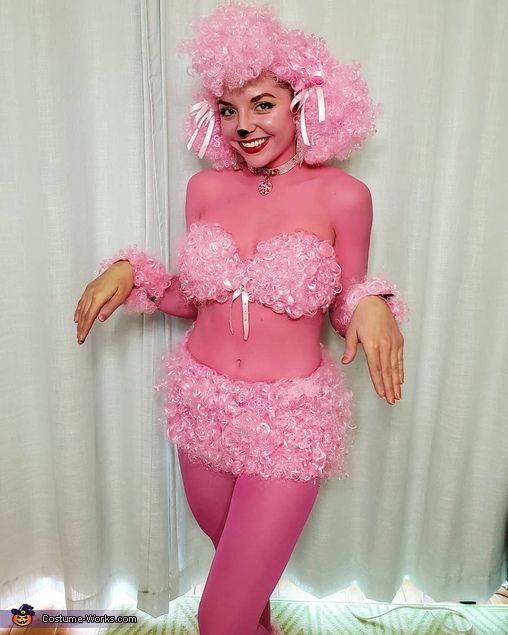 Here's a detailed breakdown of the topic, including its types and key elements.
DIY Costume Concept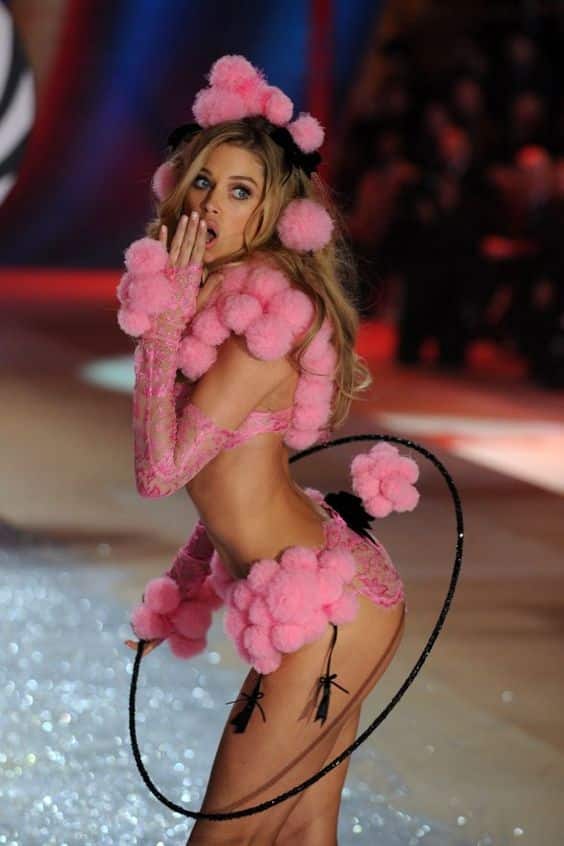 The DIY aspect of this costume means that you create it from scratch or modify existing clothing items to achieve the desired look.
The "Sexy Pink Poodle Costume" refers to the style and theme of the outfit.
Types of DIY Sexy Pink Poodle Costumes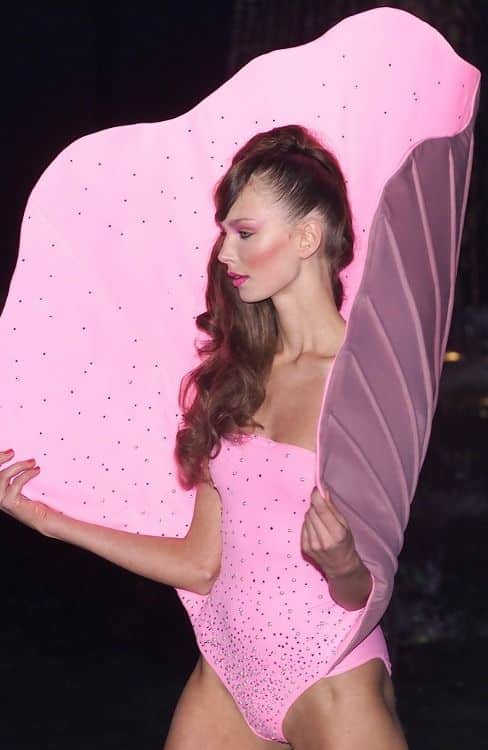 1: Classic 1950s Style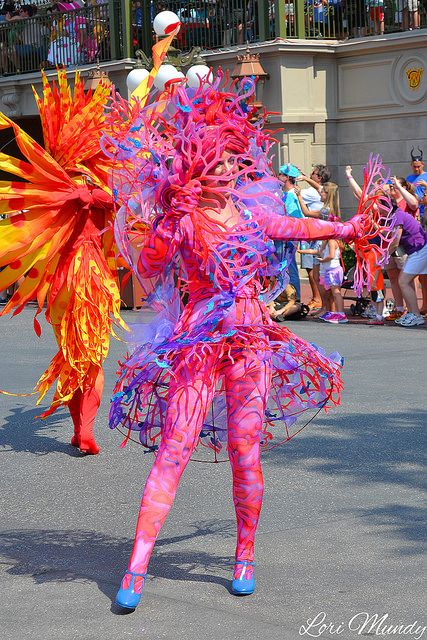 This type closely resembles the traditional poodle skirt look, featuring a flared skirt, a fitted top, and a poodle applique.
You'll typically use a pink skirt with a white poodle applique, paired with a white top, a black belt, and pink accessories.
A petticoat can be added to give the skirt extra volume.
2: Sexy Variation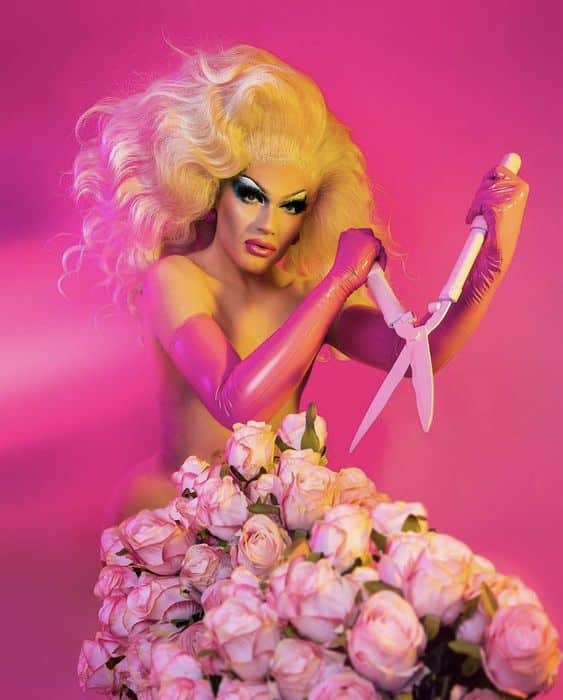 The "sexy" element usually involves making the costume more form-fitting, shorter, and adding a touch of flirtatiousness.
This can include a shorter skirt, a crop top, or a low-cut neckline.
3: Creative Twists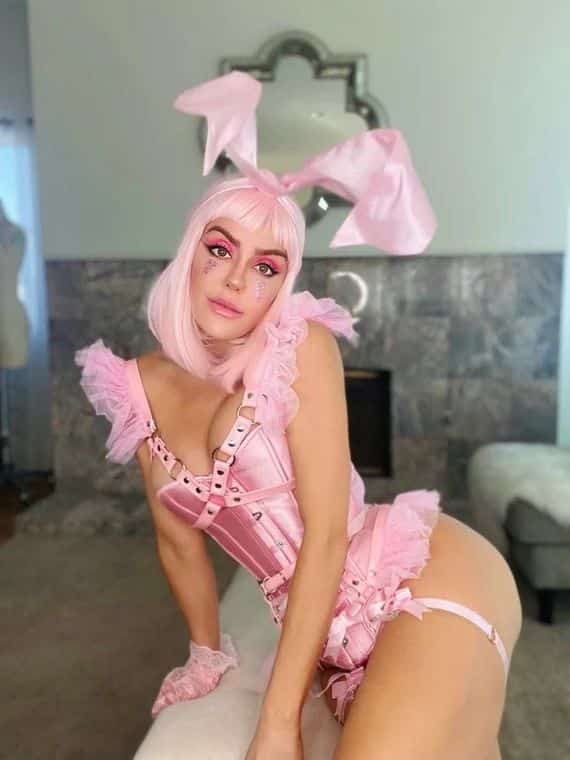 You can add personal touches to make your costume unique. Consider using different colors (not just pink), adding sequins or rhinestones for extra sparkle, or incorporating other 1950s elements like cat-eye glasses or saddle shoes.
Key Elements of a DIY Sexy Pink Poodle Costume
1: Pink Skirt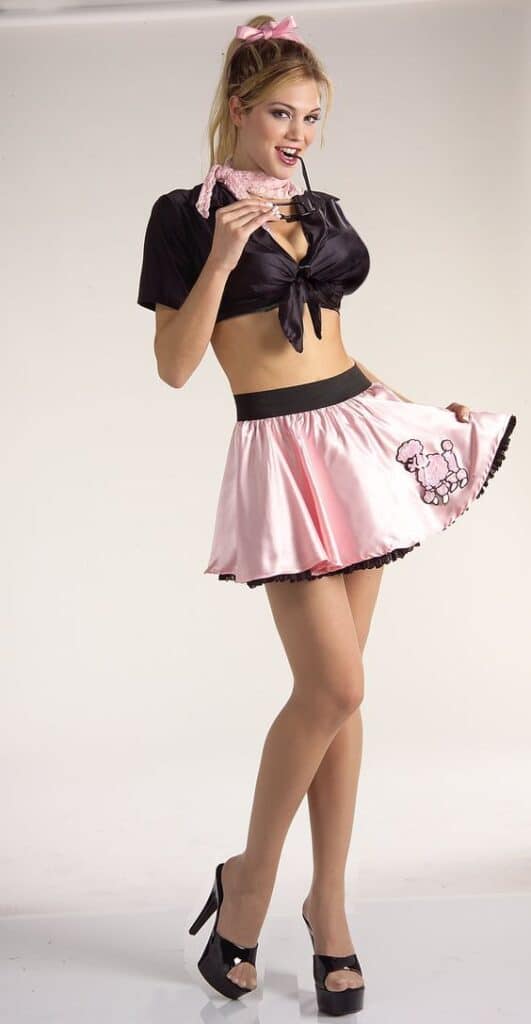 The skirt is the central piece of the costume. It should be pink and typically flared or A-line in shape, reaching around knee-length or slightly above.
You can sew or glue a poodle applique or patch onto the skirt. Traditionally, it's a white poodle.
2: Fitted Top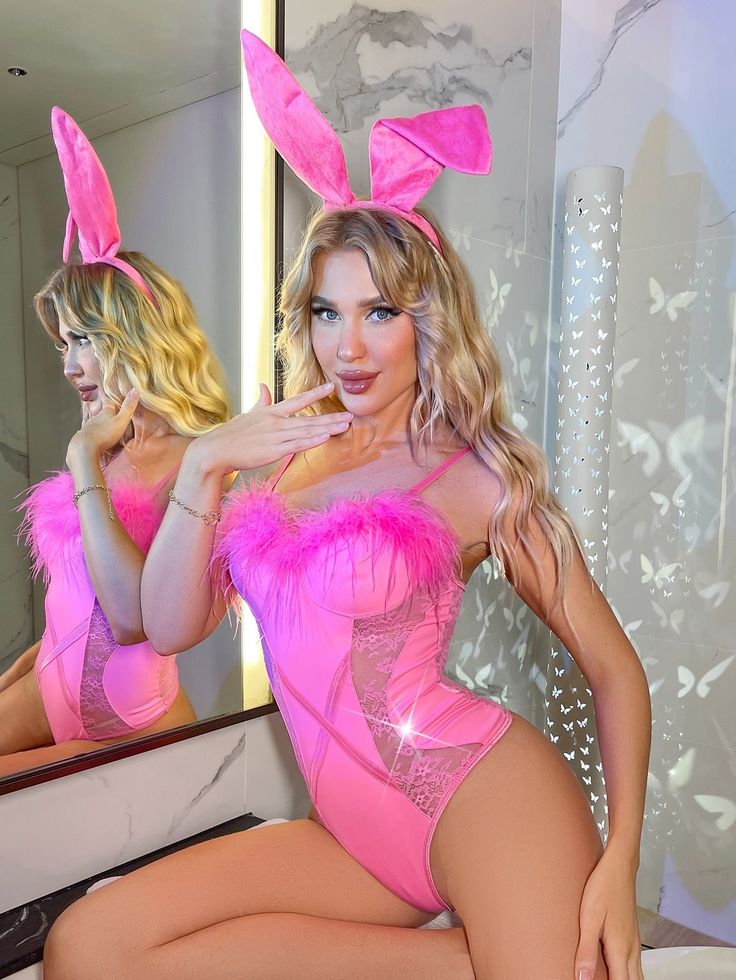 Choose a fitted top to pair with the skirt. It can be white or match the color scheme you prefer.
The top can be short-sleeved, sleeveless, or have a retro style with a collar.
3: Accessories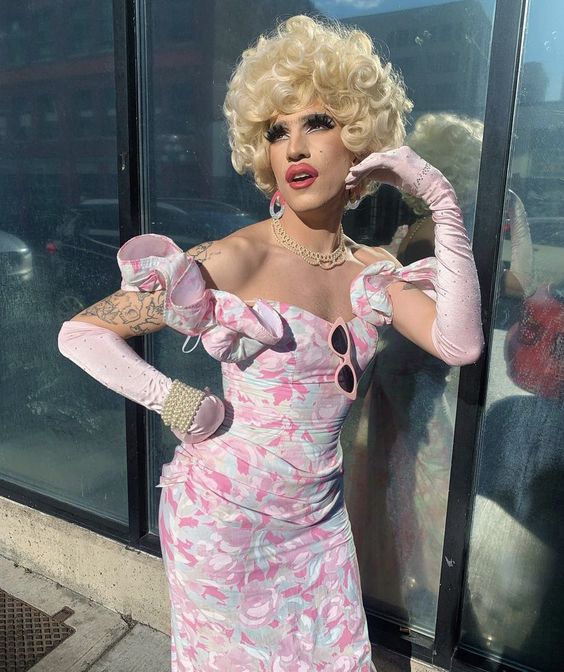 4: Hairstyle and Makeup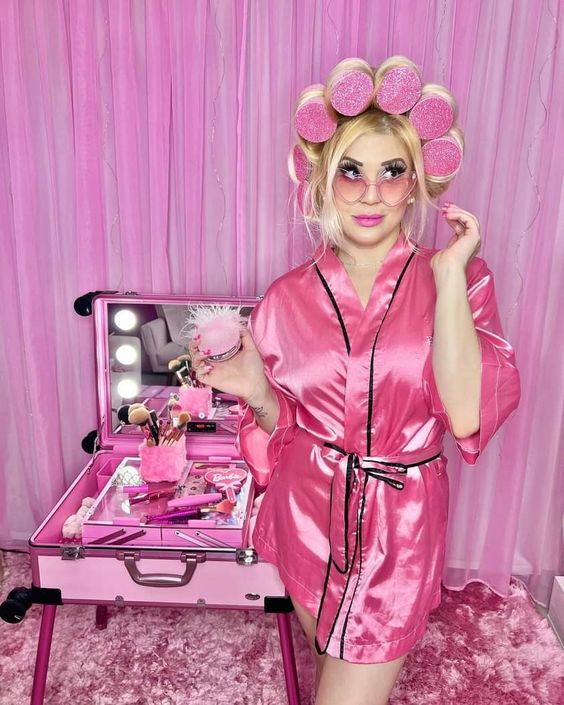 Style your hair in a 1950s-inspired way, such as pin curls, victory rolls, or a high ponytail with a scarf.
Makeup can include cat-eye eyeliner, red lipstick, and rosy cheeks to complete the vintage look.
Assembly and DIY Tips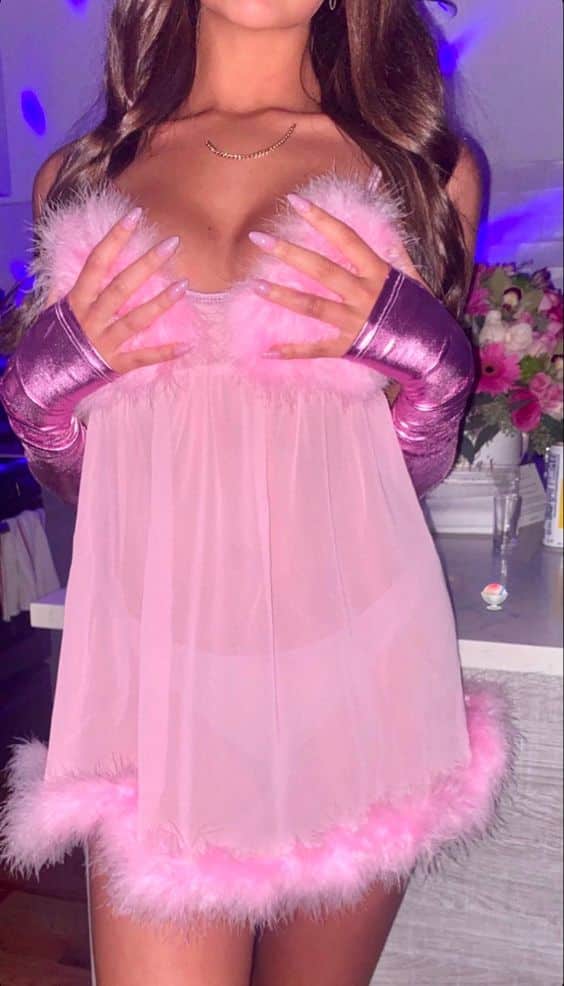 Sewing skills may be required if you're making the costume from scratch. However, you can also modify existing clothing items.
Make sure to measure and cut the skirt to the desired length.
When adding the poodle applique, use fabric glue or stitch it carefully to the skirt.
Pay attention to details like the belt and accessories to capture the 1950s aesthetic.
Here Are Some Types DIY Sexy Pink Poodle Costume
Retro Pin-Up Pink Poodle Costume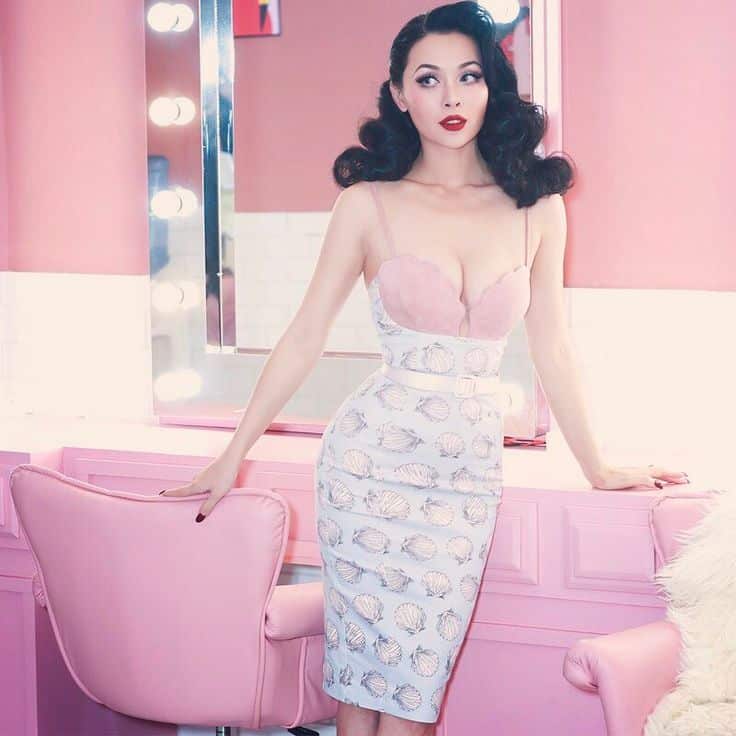 This version combines the 1950s aesthetic with pin-up style, featuring a form-fitting, high-waisted pink skirt, a polka-dotted or striped top, and classic pin-up accessories like red heels and a headscarf.
Glamorous Hollywood Pink Poodle Costume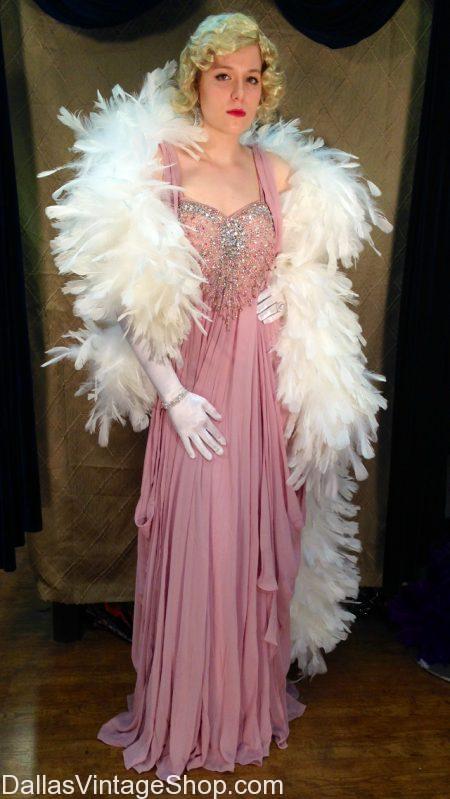 Embrace a touch of Hollywood glamour by adding faux fur and sequins to your costume. Use a luxurious pink fabric for the skirt and create a more extravagant poodle applique.
Rock 'n' Roll Pink Poodle Costume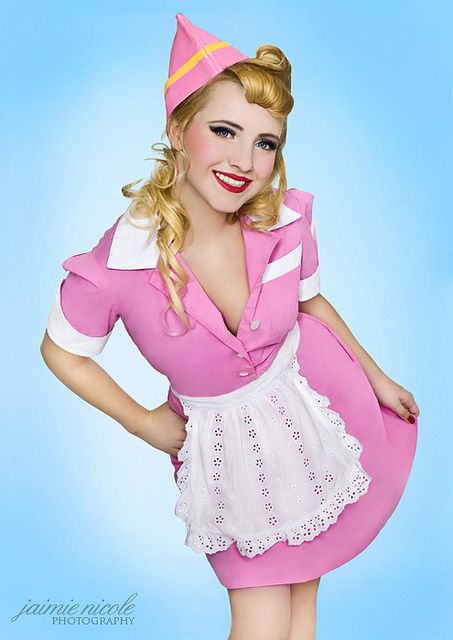 Incorporate a rock 'n' roll vibe by pairing your costume with a leather jacket, sunglasses, and bold accessories. You can also opt for a black leather skirt instead of pink for an edgier look.
Fluffy Pink Poodle Costume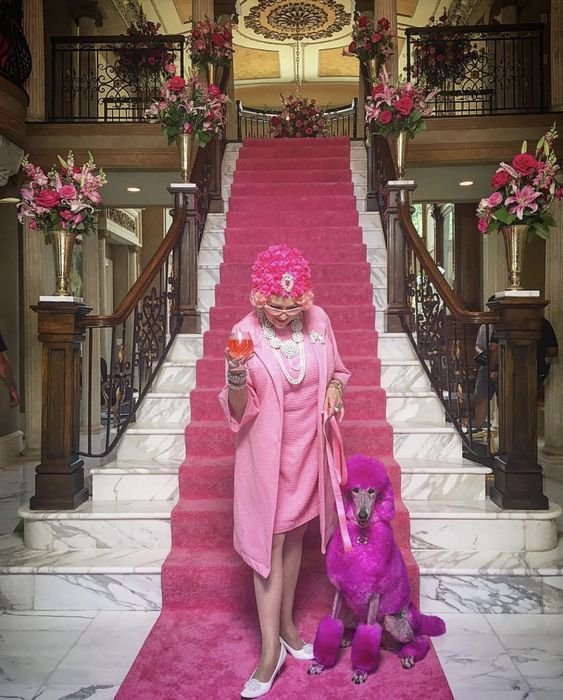 Make your poodle applique plush and three-dimensional by using faux fur for the poodle's body. This adds a fun and unique element to your costume.
Vintage Pastel Pink Poodle Costume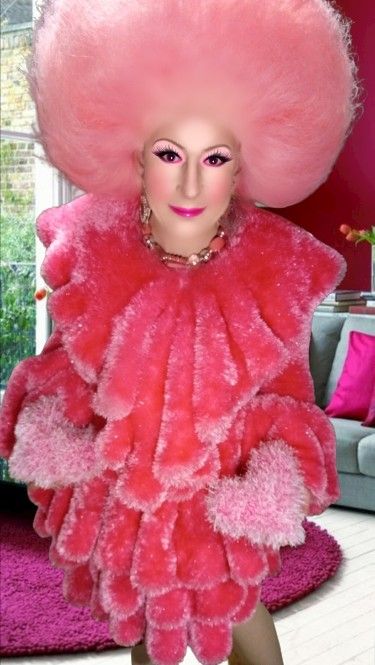 Instead of a vibrant pink, opt for a softer pastel pink shade for a vintage, romantic feel. Incorporate lace or chiffon elements for an ethereal touch.
Zombie Pink Poodle Costume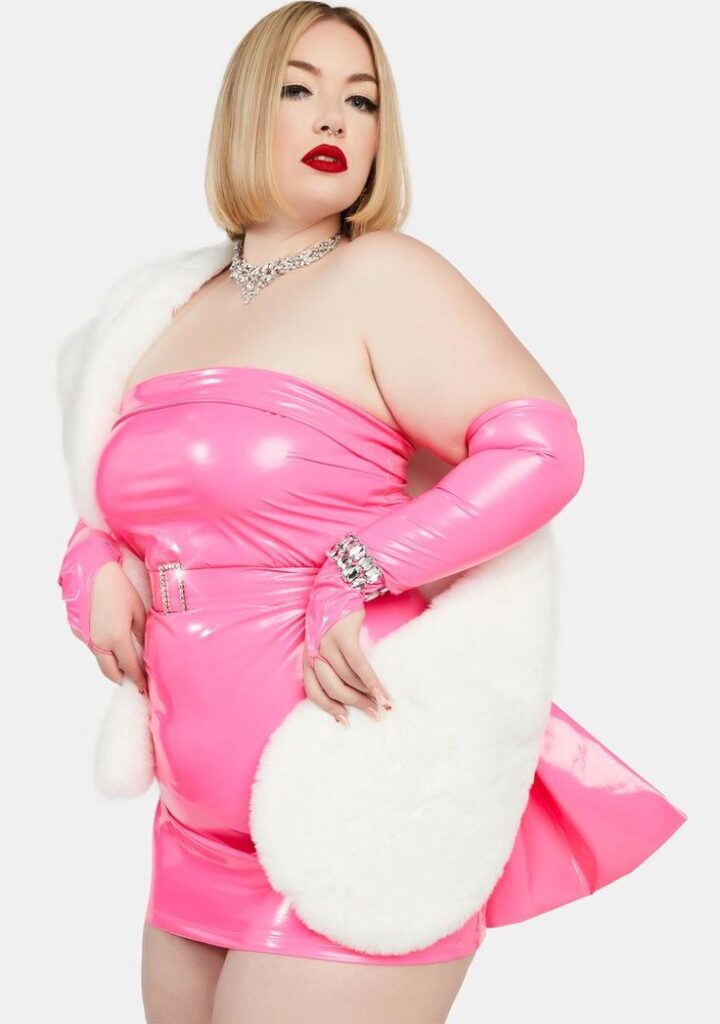 For a Halloween twist, create a "zombified" version of the pink poodle costume by adding tattered fabric, faux blood stains, and spooky makeup.
These creative variations can add uniqueness and personal flair to your DIY Sexy Pink Poodle Costume, allowing you to tailor it to different themes, events, and your own fashion preferences.