This recipe is for a really tasty sausage lentil soup. You can easily make it because it uses ingredients you probably already have in your kitchen. It's perfect for when you're not sure what to cook or don't want to go shopping. The soup gets its great taste from Italian sausage and a secret ingredient I use. When you try this soup, share your photos with me! And if you liked it, please give it a rating. It really helps me out.
WHAT EXACTLY ARE LENTILS?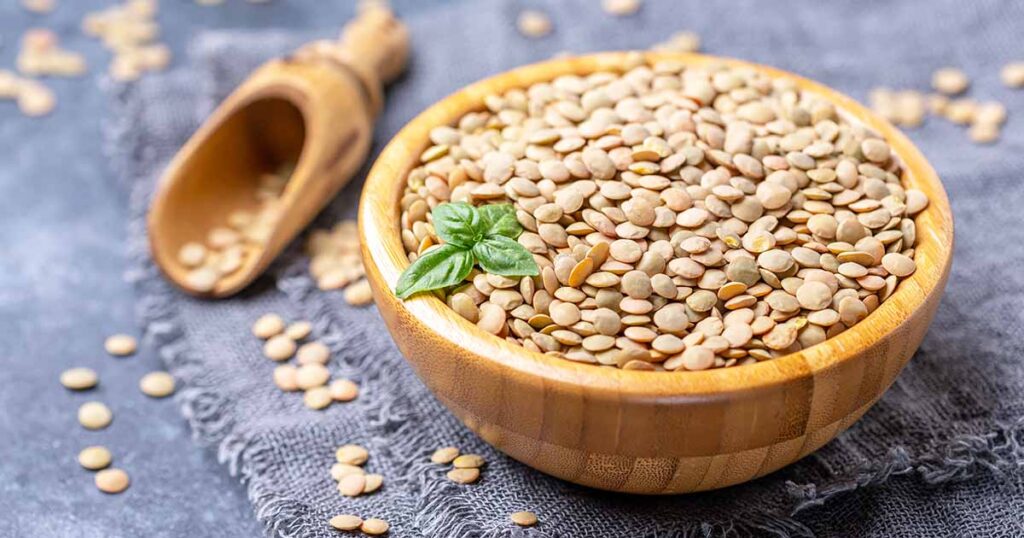 Lentils are part of a group of foods called legumes. They're like the third-best in protein after soybeans and hemp (though who really eats hemp?). They're full of fiber, which is good for you. What's cool is that you can buy a bag, use some for a recipe, and then keep the rest in your cupboard until you want to use them again. Unlike dried beans, you don't need to soak lentils, and they cook pretty fast. Plus, they're not expensive at all. Ready to grab a bag now?
Why should we cook the Sausage Slow Cooker Hotpot?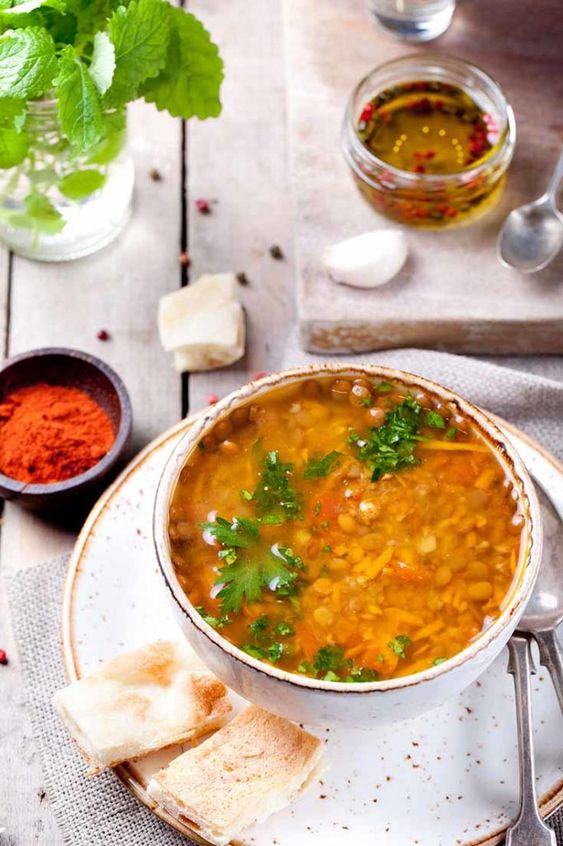 This sausage lentil soup is a breeze to make in a slow cooker. Once you put everything in, it practically cooks itself. Plus, it's super affordable because sausages and lentils don't cost much. And if you prefer, you can swap the lentils for beans or other similar foods.Absolutely! A lentil casserole is perfect to set up in the morning after the school run or before heading to work. It simmers all day and will be ready and waiting for you in the evening, making dinner a breeze.
WHAT KIND OF LENTILS SHOULD YOU USE IN THIS RECIPE?
When you're at the store, find a bag that says "lentils." Look for the ones that are brownish or dark green. There are different kinds of lentils, but pick the brown or dark green ones. The red or yellow lentils turn into mush and are used for curry and sauces, but we don't want that for this recipe. Stick to brown or dark green ones.
ARE LENTILS HEALTHY?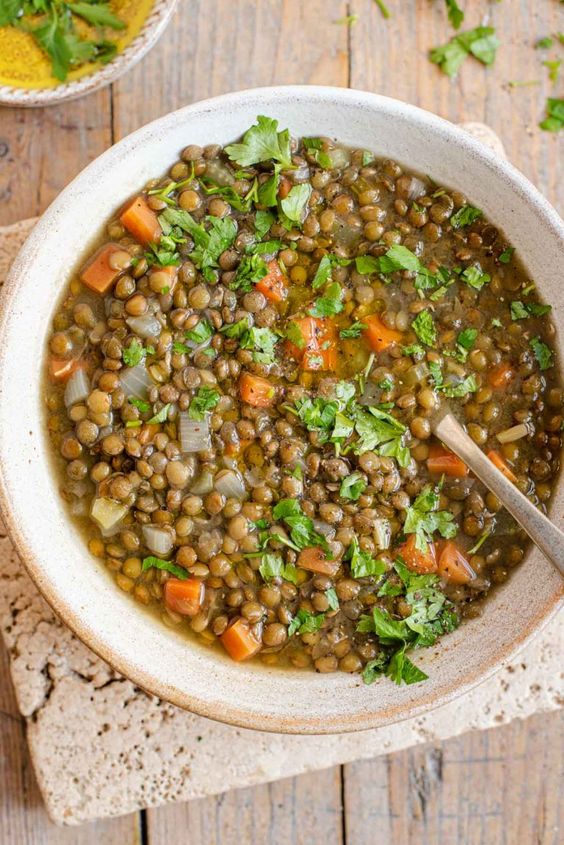 Lentils are awesome for your heart and give you protein, fiber, vitamins, and minerals. Even though they might not look fancy, they taste great and are super good for you.
How to Make Sausage Lentil Soup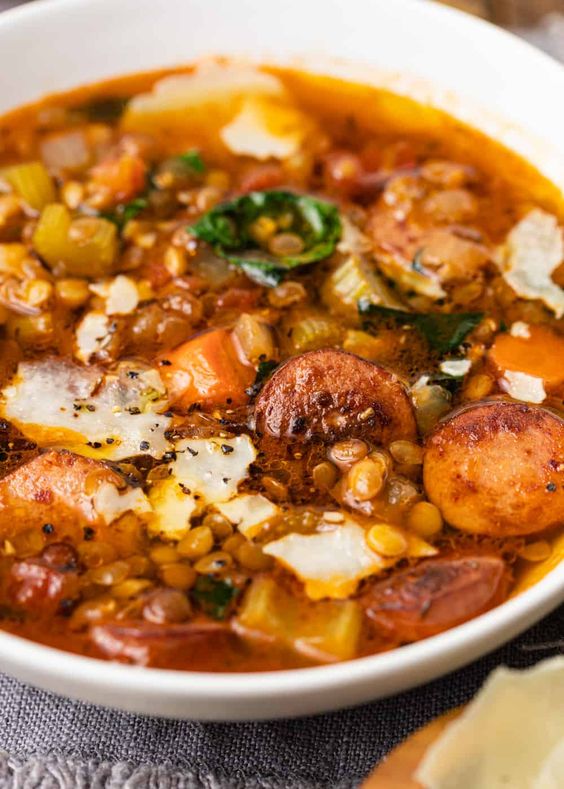 Making sausage lentil soup is a breeze! Start by browning some sausages in a pan—any kind you like will work great. Once they're cooked, set them aside. In your slow cooker, toss in chopped veggies like onions, carrots, and celery. Then add in rinsed lentils, some diced tomatoes, a bay leaf, and your favorite herbs like thyme or rosemary for flavor. Pour in some broth—chicken or vegetable, whichever you prefer—and add the sausages back in. Let it all summer in the slow cooker on low for about 6-8 hours (or 3-4 hours on high) until the lentils are tender and the flavors blend together perfectly. Adjust the seasoning if needed and enjoy a comforting, hearty bowl of sausage lentil soup!
Lentil Soup with Sausage, Chard and Garlic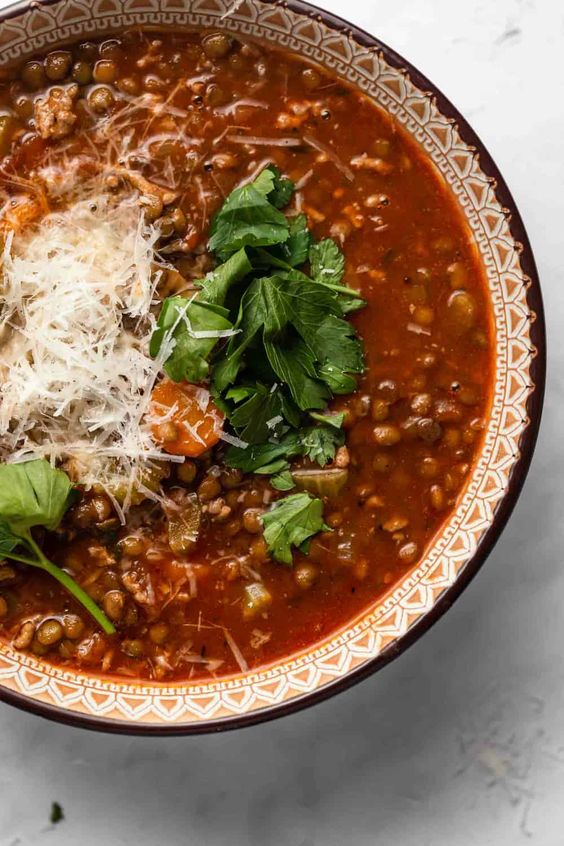 This soup is like a big warm hug on a chilly day—it's rich, comforting, and perfect for winter. It fills your home with amazing smells that make you want to eat the air! One cool thing is you don't need broth or stock, just water, because the other ingredients are so flavorful. You can easily make it veggie by leaving out the sausage, and if you want it vegan, skip both the sausage and romano cheese. But don't skip the sizzling garlic oil on top! When you drizzle it over the bowls at the end, especially with a sprinkle of salty romano cheese, it takes this soup to a whole new level of deliciousness.
Ingredients: What you need for this lentil soup recipe
1:Spices:Cumin, paprika, coriander, or red pepper flakes for added depth and heat.
2:Vinegar or Lemon Juice:A splash of vinegar (like apple cider or red wine vinegar) or lemon juice at the end can brighten the flavors.
3:Leafy Greens:Spinach, kale, or Swiss chard can add nutrients and color.
4:Potatoes:Diced potatoes can make the soup heartier and more filling.
5:Coconut Milk (for vegan option):Adding coconut milk can create a creamy texture without dairy.
6:Vegetable additions: Bell peppers, squash, or zucchini can add more vegetables and flavors.
7:Toppings:Fresh herbs like cilantro or basil, grated cheese (like parmesan or romano), or a dollop of yogurt or sour cream can be great toppings before serving.
What should I have with the Slow Cooker Spicy Lentil and Sausage Hotpot?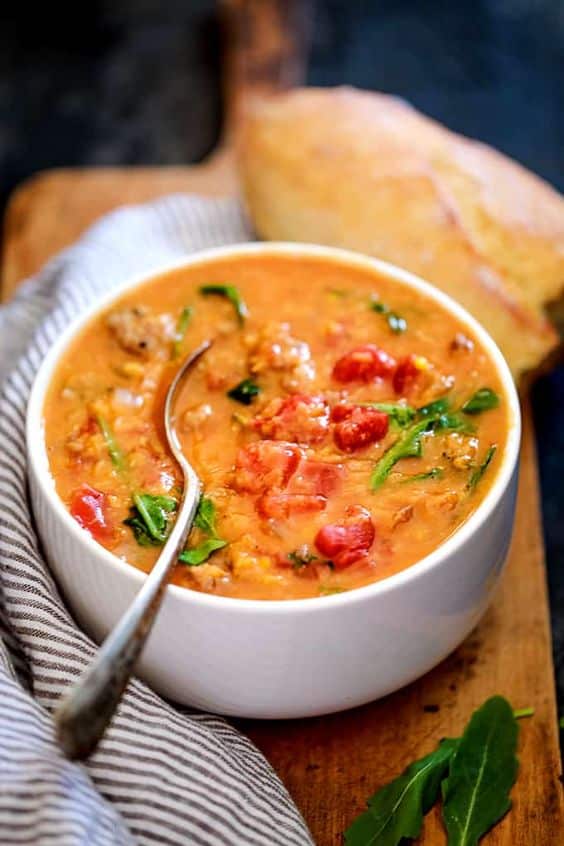 You don't have to add potatoes to this slow cooker sausage casserole. It's awesome all by itself and tastes perfect when served with bread. The soup is super thick, so you can use the bread like a spoon to scoop up all the delicious lentils and sausages. We've tried different kinds of bread, but something crusty like French bread, toasted pita, or ciabatta works best!This healthy slow cooker sausage stew is best enjoyed right away, fresh and warm from the pot. It's not great for freezing, unlike some other slow cooker meals. It's a dish that the whole family can savor together, and the kids really love it.
What ingredients do you need and what steps are involved?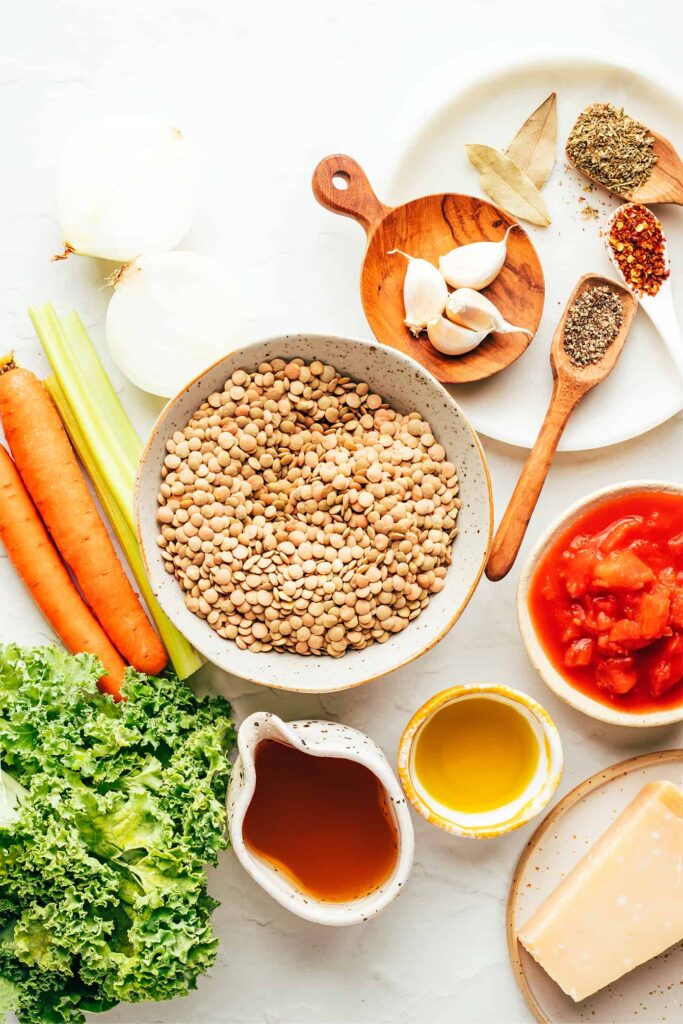 1:1 large yellow onion, finely chopped
2:1 large garlic clove, chopped
3:kosher salt and black pepper
4:1 ½ teaspoon ground coriander
5:1 ½ teaspoon ground cumin
6:1 ½ teaspoon crushed red peppers
7:2 teaspoon dried mint flakes
8:Pinch of sugar
9:1 tablespoon flour
10:6 cups low-sodium vegetable broth
11:3 cups water, more if needed
12:12 ounces frozen cut leaf spinach, no need to thaw
13:1 ½ cups green lentils or small brown lentils, rinsed
14:1 lime, juice of
15:2 cups chopped flat leaf parsley
conclusion
"Savor the Moment: Sausage and Lentil Soup Delight" encapsulates the essence of enjoying life's simple pleasures. This title evokes the idea of relishing a comforting bowl of soup, highlighting the flavors, warmth, and nourishment it brings. It reminds us to pause, appreciate, and fully immerse ourselves in the present, finding joy in the delightful combination of sausage and lentils in a soul-warming soup. Ultimately, it's a call to embrace the beauty of the moment and find happiness in the small, flavorful experiences life offers.