Girls really like makeup, especially eye makeup! There are lots of different colors and styles to pick from, which makes it even more fun. But it's important to choose makeup that suits your eye shape, eye color, and skin tone. Also, make sure the makeup look matches the event or situation.
Professional Eye Makeup Tips For Work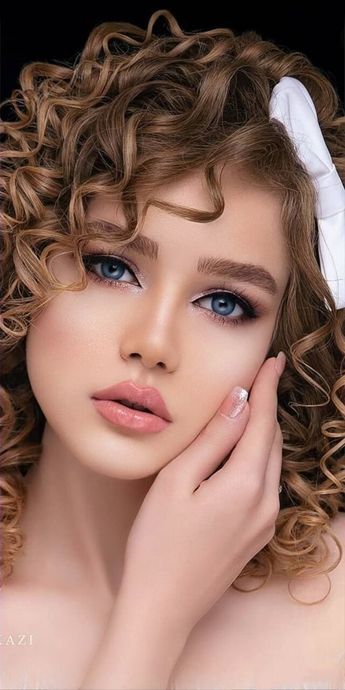 It's better to tone your makeup down a bit for work and not opt for brighter shades. However, you can still enhance your eyes with neutral makeup like matte eye shadow and eyeliner. Here is a simple guide to work-appropriate makeup:
Use a base eye shadow that is close to your natural skin tone.
Create a slight "v" at the outer corner of your eye and along your crease with a medium neutral shade.
Apply a highlight shade to the inner corner and under the brow bone.
Blend with a blending brush.
Use neutral eyeliner on the top lid but do not extend past the eye.
Curl your lashes and apply light mascara.
Eye Makeup Tips For Dramatic Look
This look is best for an evening out or a special event. You can choose anything from a glittery look to a dramatic smokey effect.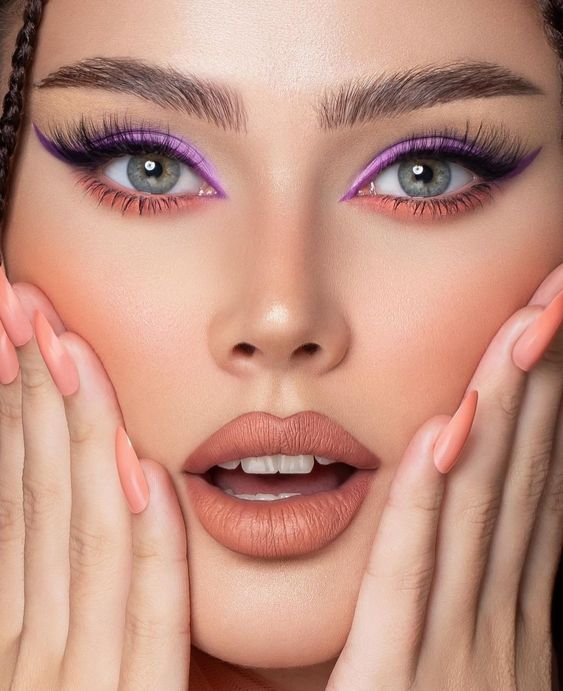 Be a little more daring with the eyeliner: thicker lines are appropriate. And extend the line past the eyes a bit.
Curl your lashes and use more than one shade of darker mascara.
Use brighter or darker colors than you would normally use.
Opt for a shimmery shadow or metallic eyeliner.
If you are going for a bolder look with your eyes, don't overdo the rest of your makeup. Use softer tones for your lips and cheeks.
Vintage Looks For Eyes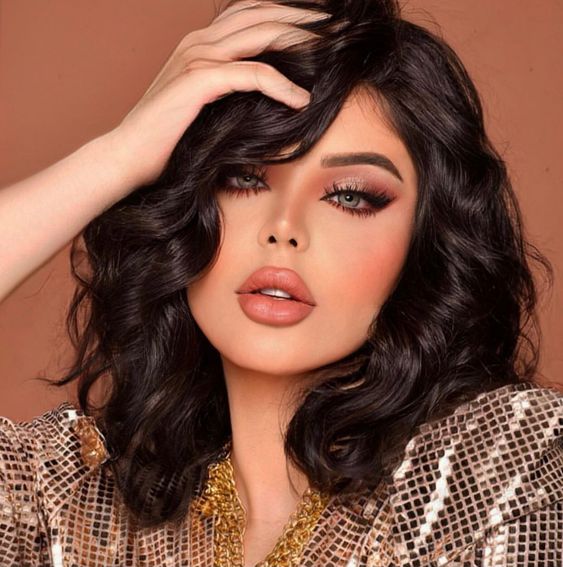 Retro makeup styles are really popular these days. Here are some of the trendy retro looks:
Roaring Twenties: Apply thick lines on both the upper and lower eyelids. Use black eyeliner and add deep grey, turquoise, and green on the inner eyelid.
1930's: On your upper eyelid, apply a dark shadow and top it with violet, green, or blue.
Fabulous 50's: Create a bold, thick line on your upper eyelid and apply two coats of dark mascara.
1960's: The 'Cat's Eye' look was a big hit. Create a winged effect with black eyeliner and use grey, turquoise, or blue eyeshadow.
1970's: The 70's were all about looking natural. Apply light pastel colors and add silvery lines. Finish with a light coat of mascara.
Totally 80's: Pink and blue eyeshadow were all the rage, along with punk makeup featuring lots of black eyeliner!
Romantic Effect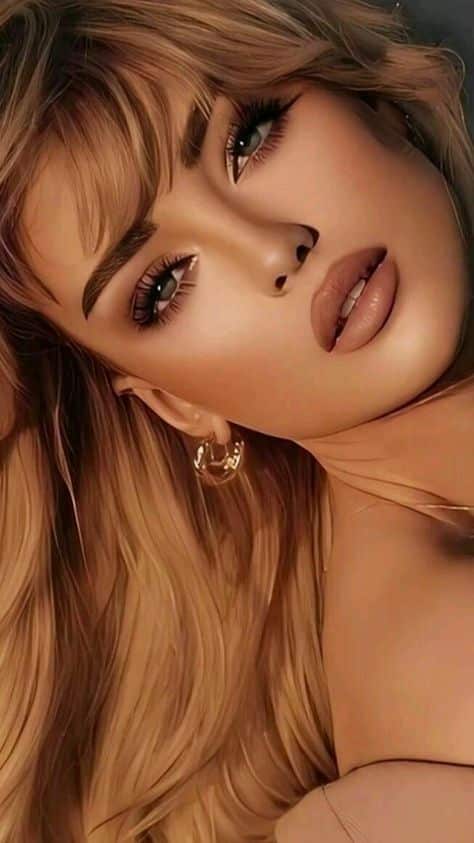 If you want a gentle, romantic look, stay away from bold eyeshadow and eyeliner. Choose soft colors and pay attention to your eyelashes and lips. A subtle shimmer looks really pretty, as do light pastel shades. Use a very gentle eyeliner and make sure to blend it well to give definition to your eyes. Curl your lashes and use a primer before applying lengthening mascara on both the top and bottom lashes. Just be careful not to use too much, or it might take away from the romantic vibe.
Goth Girl Eye Makeup Tips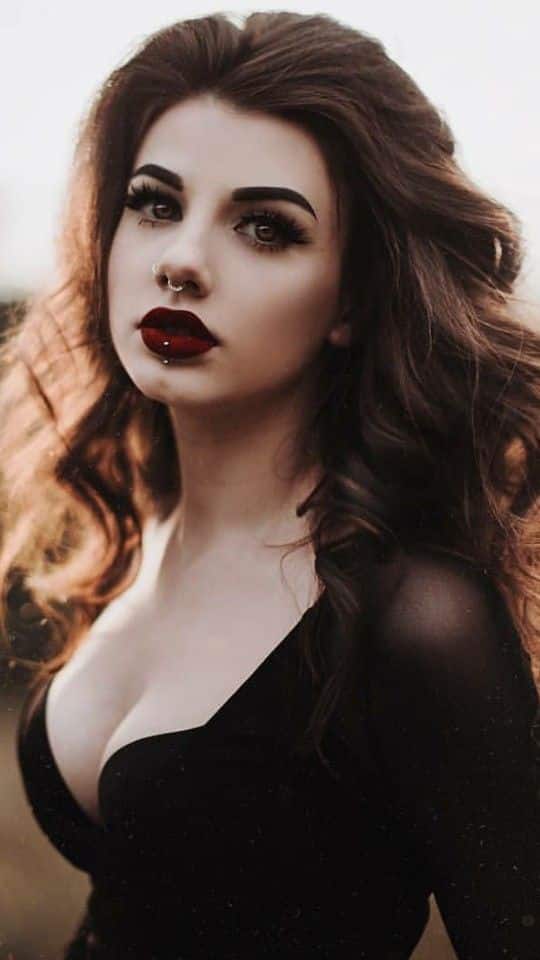 For a goth or emo look, go for darker colors and bold lines. Here are some tips:
Use black or grey eyeshadow.
Apply thick black eyeliner.
Use dark and thick mascara.
Experiment with bright and bold eyeshadows like reds.
Consider using metallic mascara and eyeliner for an edgy touch.
The Natural Look
This makeup style is perfect for a special night out or a fancy occasion. You can choose between a sparkly look or a bold, smoky effect.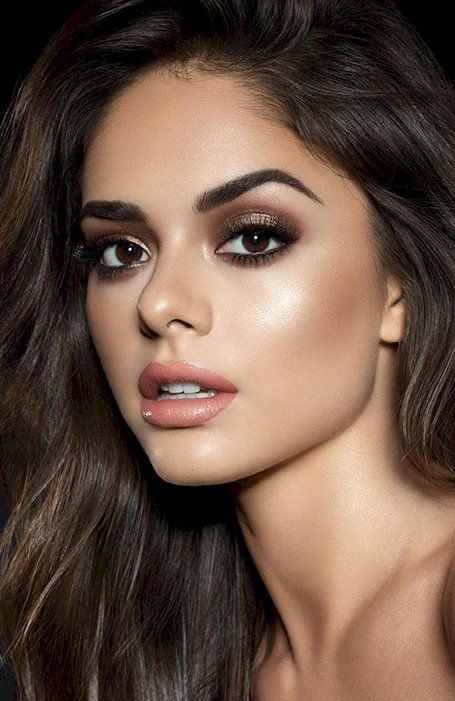 Here are some tips to make it stand out:
Go for bolder eyeliner: Make the lines thicker and extend them a bit past your eyes.
Curl your lashes and use more than one shade of darker mascara.
Use brighter or darker colors than you normally would.
Choose a shimmery eyeshadow or metallic eyeliner for extra flair.
If you're going bold with your eyes, keep the rest of your makeup softer. Use milder shades for your lips and cheeks.
Festive Makeup Tips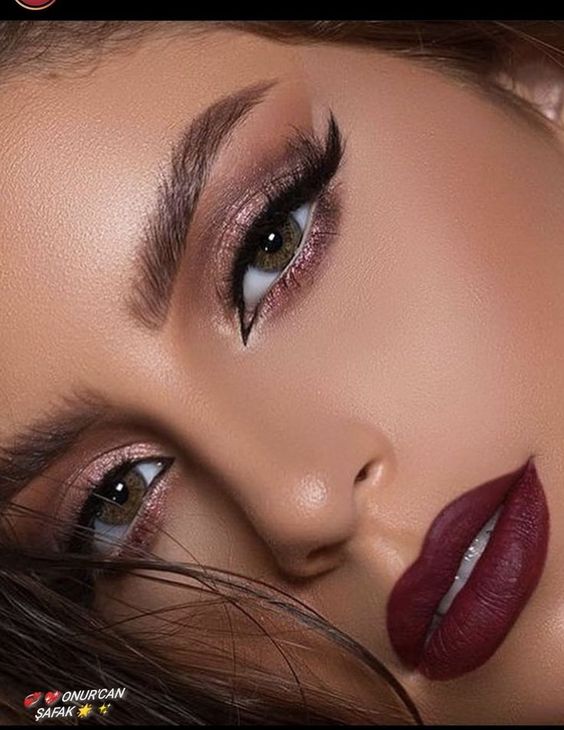 We all love the Christmas season because it gives us lots of reasons to wear fancy and stylish makeup looks every day…
Glamorous Smokey Eyes: Use eyeliner to outline your eyes, then smudge it with either silver or brown. Add a touch of shimmer too.
Glitter, Shimmer, and Sequins: Bring out all the sparkly stuff!
Bold Red Lips: You can pair red lipstick with any eye color for a classic Christmas look.
Gold or Silver? While silver is often linked with the holidays, don't be afraid to try gold. It's also wonderfully glitzy and festive. Plus, red lipstick looks fantastic with gold shimmer.