Pastel eyeshadow is a kind of light, soft-colored eyeshadow. It's a trendy makeup style that people really like. Instead of the usual dark colors, pastel eyeshadows come in pretty shades like light purple or soft green. They've become really popular lately!
Pretty Pastel Accents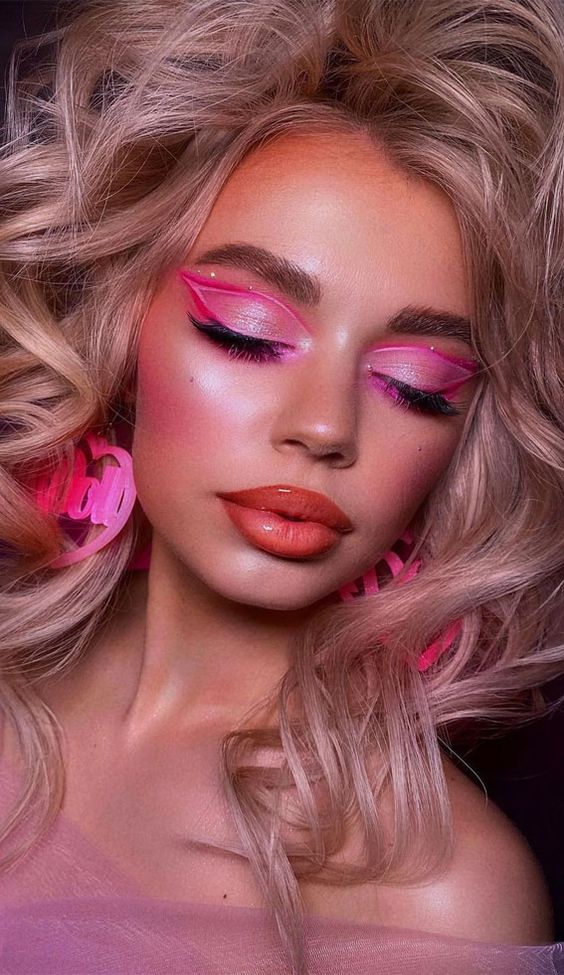 Using neon pastel accents on the eyes can be just as impactful as an entire pastel eyeshadow look. The slender lines in the crease and below the brow offer a contemporary perspective on the stunning effect pastel shades can create. Period.
Lilac and Lavender Love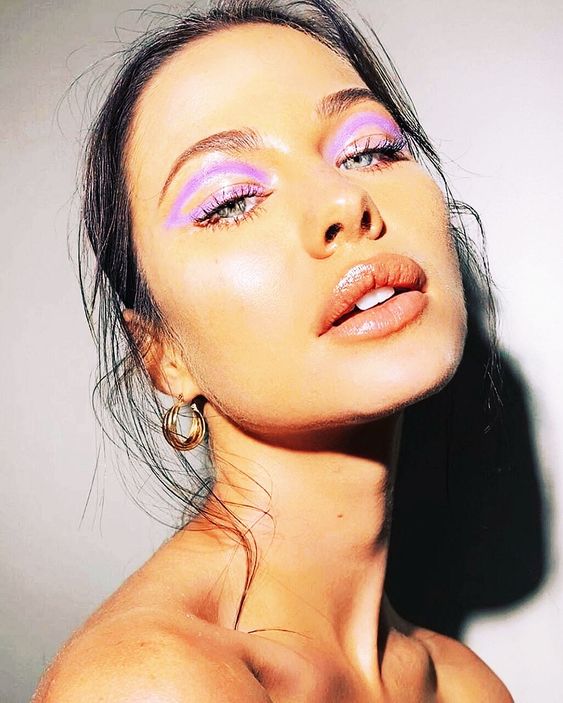 Lilac and Lavender Love celebrates the enchanting beauty of these two pastel shades. The delicate blend of lilac and lavender creates a captivating and dreamy look that complements various skin tones. This harmonious pairing exudes a soft, feminine charm, making it a perfect choice for those seeking a graceful and ethereal makeup style.
The Inner Corners Have It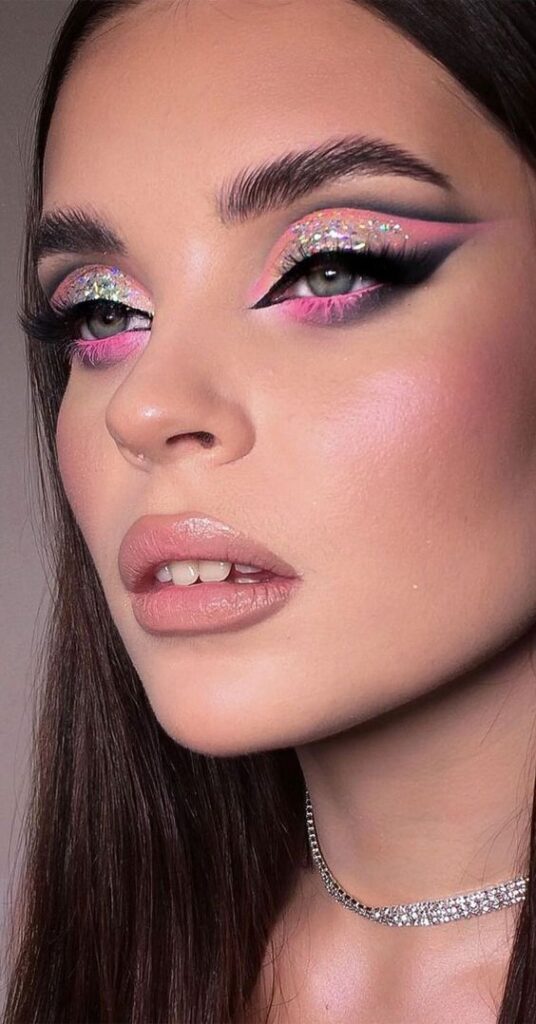 The Inner Corners Have It suggests that paying attention to the inner corners of the eyes can make a significant impact on your overall look. By highlighting this area with a pop of color or shimmer, you can instantly brighten and enhance your eyes, adding a captivating touch to your makeup. This technique is a subtle yet effective way to elevate your beauty routine.
Neon Fever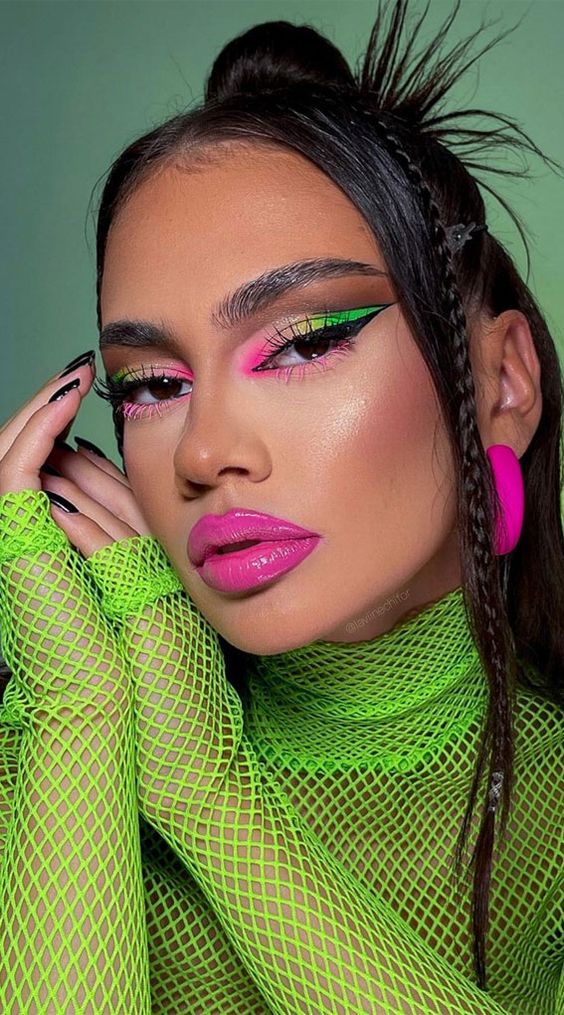 Neon Fever is all about using bright, eye-catching colors in makeup and fashion to make a bold statement. It's a trend that's full of vibrant energy and excitement, perfect for those who want to stand out and make a memorable impression.
Pastel pink eyeshadow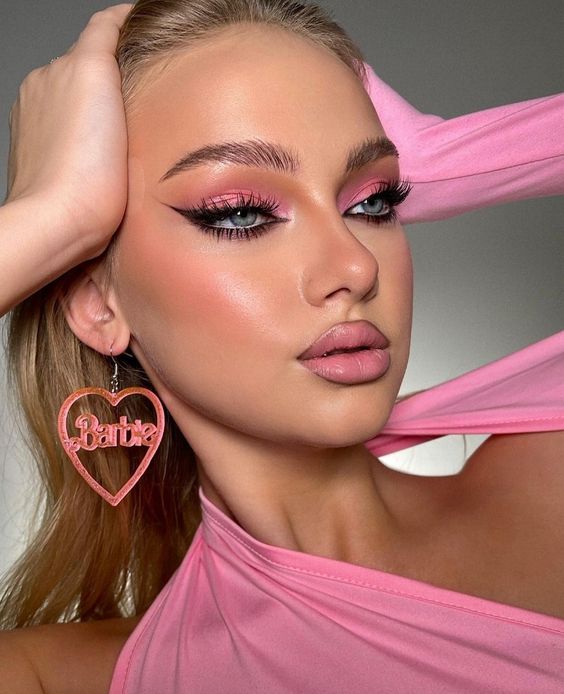 Pastel pink eyeshadow is a light, soft shade of pink for your eyelids. It gives a gentle and pretty look, perfect for different occasions.
Unicorn Dream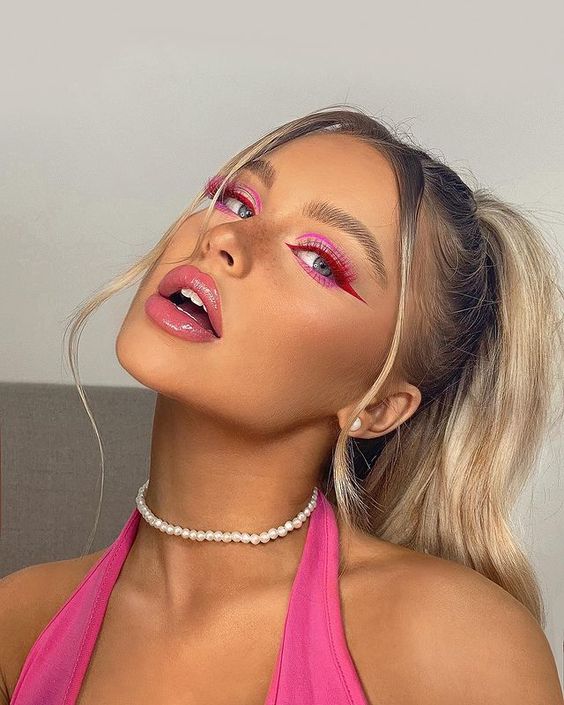 Unicorn Dream is a fun and magical style inspired by unicorns. It uses soft, sparkly colors to create a dreamy and playful look. It's like bringing a bit of fantasy into your everyday style!
Hot Pink Pursuit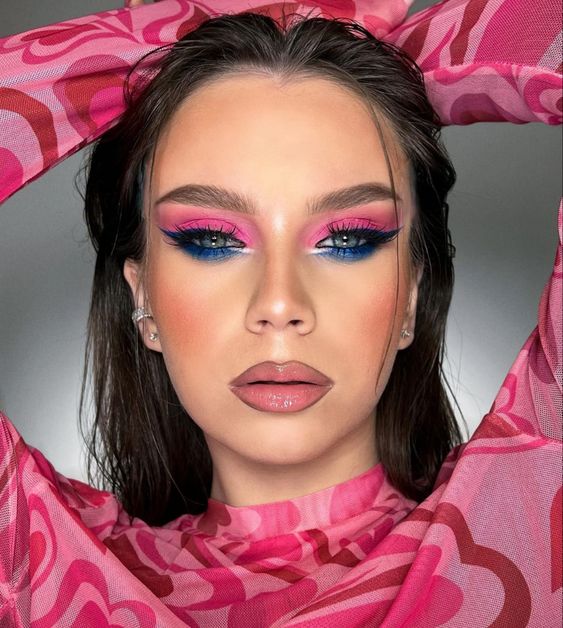 Using hot pink and light purple pastel eyeshadows together creates a bright and colorful look. Put the darker color on the top lid and use the lighter one below for a noticeable contrast. It's an easy way to make your eyes stand out with pastel shades.
Marigold-en Lids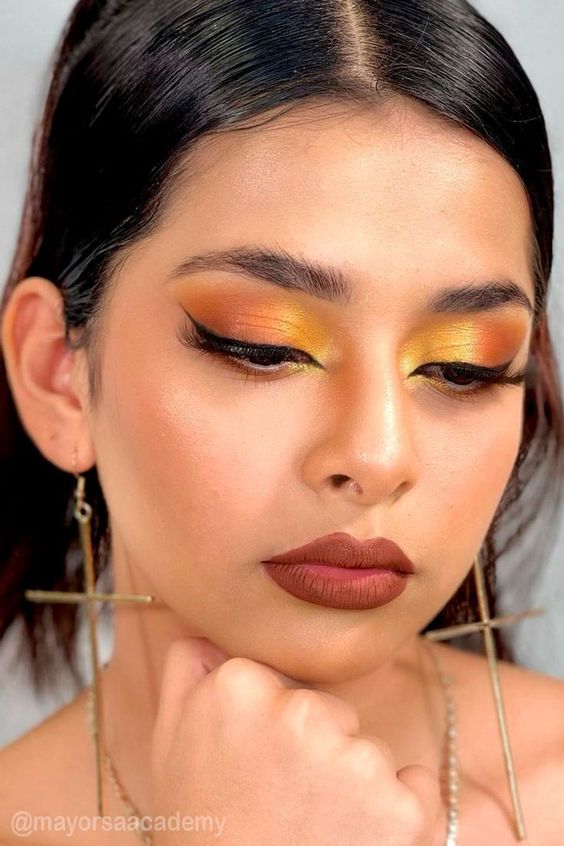 Marigold-en Lids is all about using bright, golden marigold eyeshadow. It gives your eyes a sunny and lively look, bringing a burst of positivity to your makeup style.
Sweet Tropical Starburst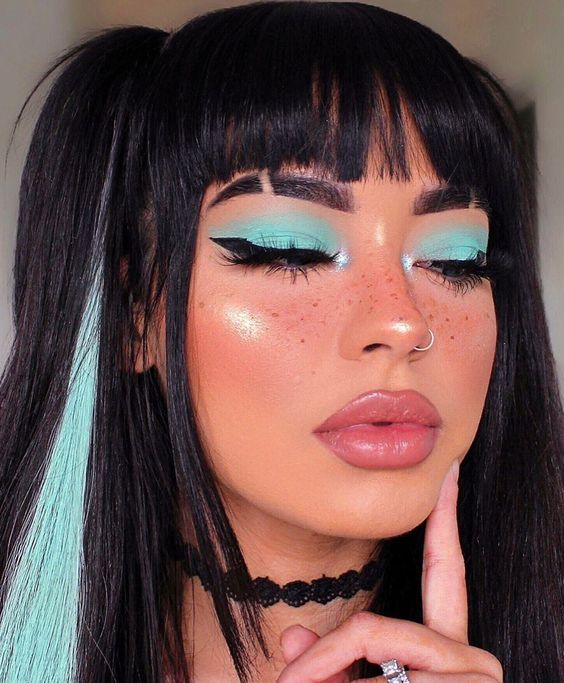 Sweet Tropical Starburst captures the essence of a tropical paradise with its vibrant and luscious color palette. This trend combines sweet, fruity shades like coral, mango, and papaya to create a fresh and playful look. The result is a makeup style that radiates the warmth and beauty of a tropical sunset, adding a touch of exotic flair to any occasion.
Vivid Violet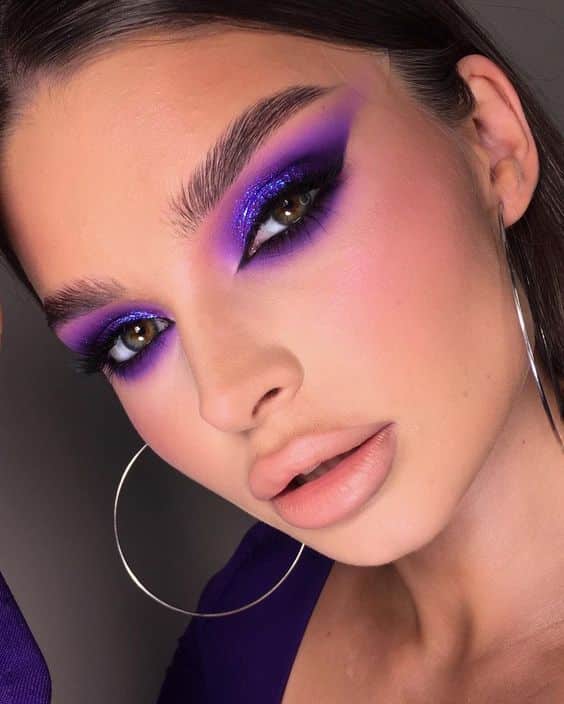 Vivid Violet is all about using bright and intense shades of purple. It's a bold and eye-catching style choice, whether in makeup or fashion, perfect for making a strong statement.
60s Mod Pastel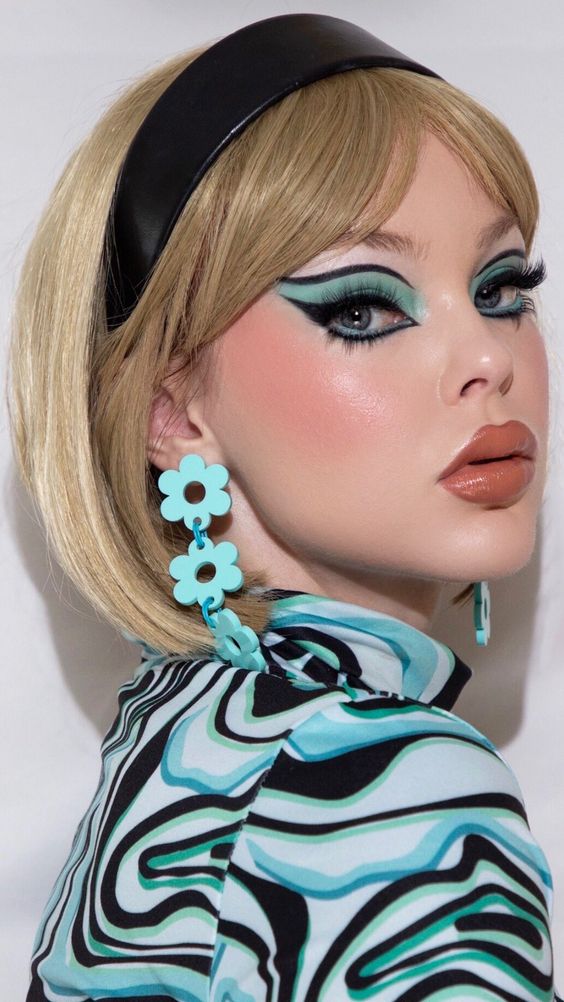 60s Mod Pastel brings back the fun and soft colors of the 1960s. With shades like light blue, mint green, and soft pink, it gives a retro, stylish vibe. Whether in clothes or makeup, it adds a touch of vintage charm to any look.
Candy Colors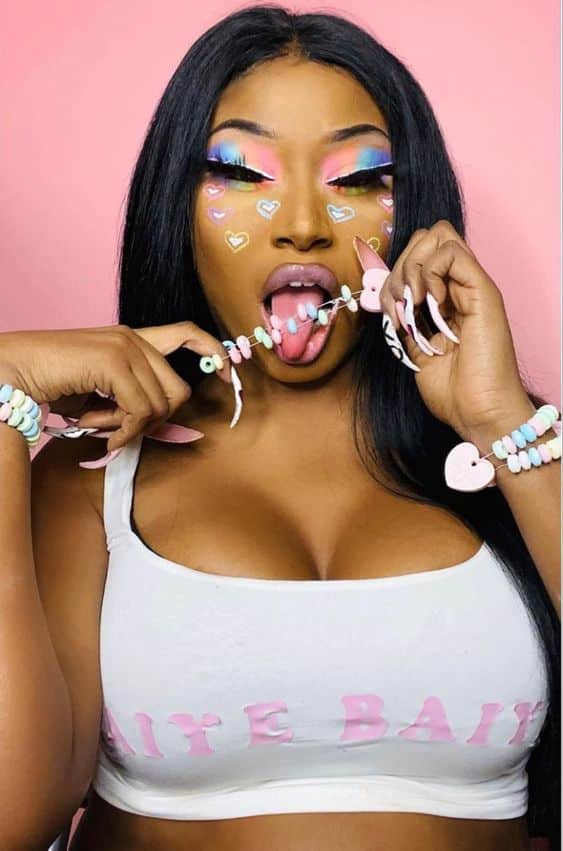 Candy Colors are bright and lively shades like those of candies. They bring a playful and fun vibe to anything they're used in, be it fashion, makeup, or decor.
Beaming in Bright Blue
Beaming in Bright Blue means using a bold and vibrant blue color to make a strong and eye-catching statement. It's a confident and attention-grabbing style choice, whether in clothing or makeup.
Golden Girl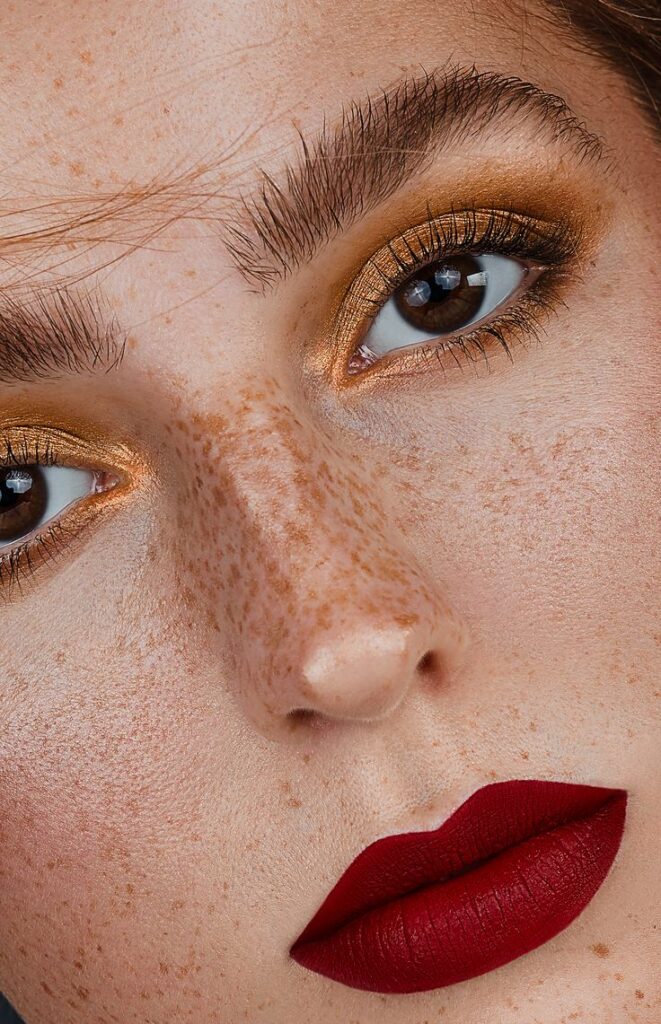 A suitable light gold eyeshadow can exude a pastel feel, and this single-color style is a perfect demonstration of how unexpected hues can still qualify as pastel. Sweep the gentle golden shade across your eyelids and complete the look with a few layers of a volumizing mascara, such as this one from Wander Beauty.
Conclusion
this guide offers a wealth of tips and techniques for creating soft, dreamy eyeshadow looks with pastel shades. It encourages experimentation and self-expression, allowing you to enhance your makeup routine with the enchanting beauty of pastel hues. Whether for everyday or special occasions, this resource equips you with the knowledge and inspiration to master this art. Elevate your makeup game with the subtle yet captivating allure of pastel shades.