Hair trends change a lot, and the new year is a good time to try a new hairstyle. Some cool hair trends for 2023 include butterfly, octopus, and wolf cuts. People are using their hair to show their unique style more than ever before. The great thing about hair is that if you don't like a new style, you can grow it out and try something else.
In 2023, short hair is going to be really popular. Short haircuts can make you stand out and look unique. There are many different short hairstyles to choose from, like bobs and layered cuts. Here are 15 trendy haircuts that people will be asking for in 2023.
If you find yourself longing for a new haircut, you're not alone. 
The warm weather makes us want hairstyles that are easy and relaxed. The good news is that there are many ideas to choose from for your haircut in 2023. These haircuts are simple to take care of, and you can even style them yourself at home without any trouble
1.Butterfly hair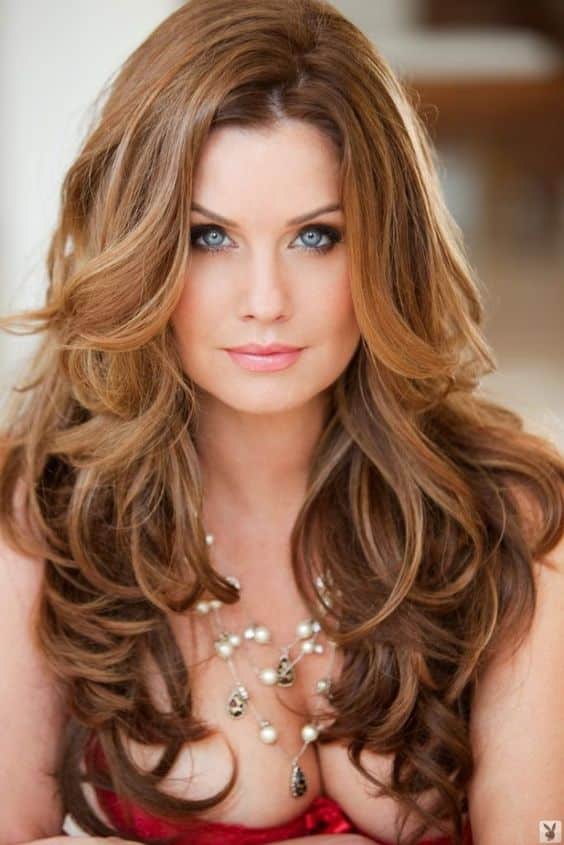 A butterfly haircut is a way to make your hair look shorter without actually cutting it very short. It's done by adding shorter layers of hair around your face, which gives the illusion of shorter hair. At the same time, longer layers of hair are left to hang down past your shoulders. This style works best for people with wavy or curly hair, but anyone can try it if they like the look. It's a way to change your hairstyle without making a drastic cut.
Long layers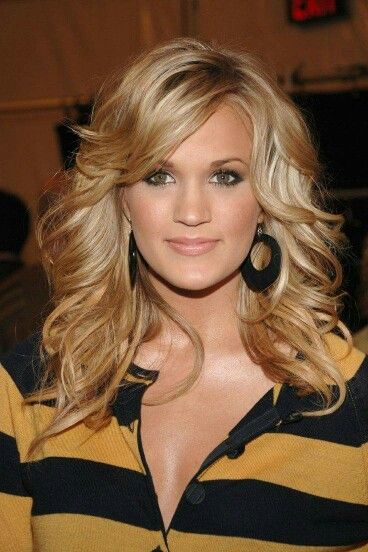 In 2023, short haircuts are popular, but long, layered hair always stays fashionable.
Long, layered hair is a classic hairstyle that never goes out of style. Layers are like magic for long hair because they make it look fuller and more dynamic. This style works best if your hair already has some natural waves or texture. The great thing about layers is that they're easy to maintain and still look great as your hair grows longer. Plus, they give you lots of options for different ways to style your hair. So, it's a versatile and timeless choice for those who love long hair.
Chanel haircut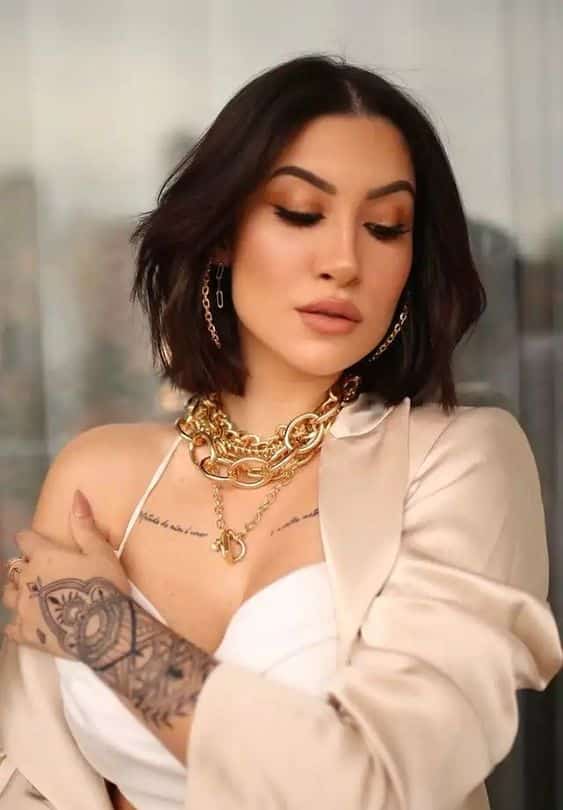 The Chanel bob is a modern version of Coco Chanel's classic bob haircut. It's typically cut to chin length or a bit longer and has lots of movement. This hairstyle often has a deep side part and can include bangs for a Parisian look. What's nice about the Chanel bob is that it's simple, stylish, and easy to manage.
Blunt Bob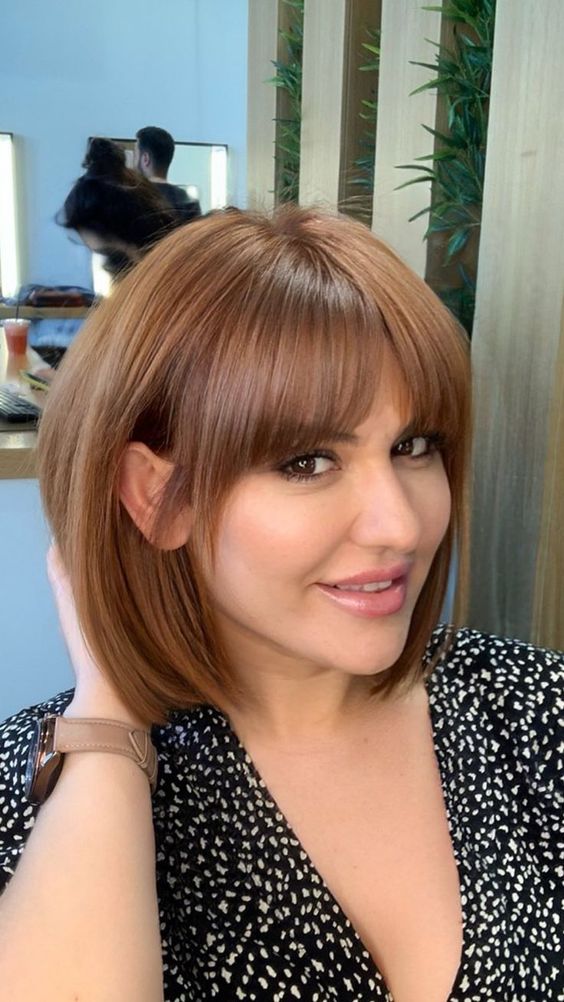 The bob haircut is always in style, but this summer, we're seeing more of the blunt versions thanks to Hailey Bieber's recent haircut. Unlike the super sharp or layered styles we saw in the spring, this blunt cut works well for different types of hair. Some people with thick hair worry it might look too bulky, but when the blunt ends are cut just right, they can actually frame the face in a unique and flattering way.
Octopus haircut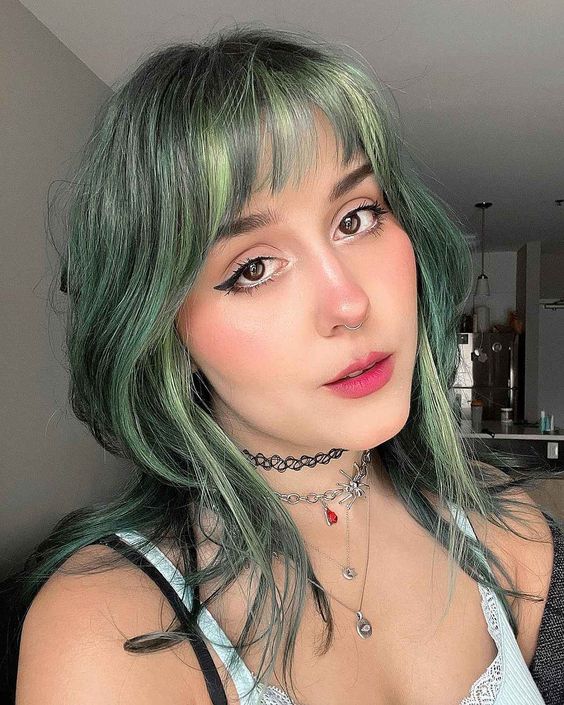 The octopus cut is a hairstyle that's named after the sea creature and has lots of layers and volume on top of your head. The longer layers go down to your shoulders or even longer. It's a trendy take on the shag and mullet styles we've seen lately. The best part is it looks good without needing a lot of styling.
The pixie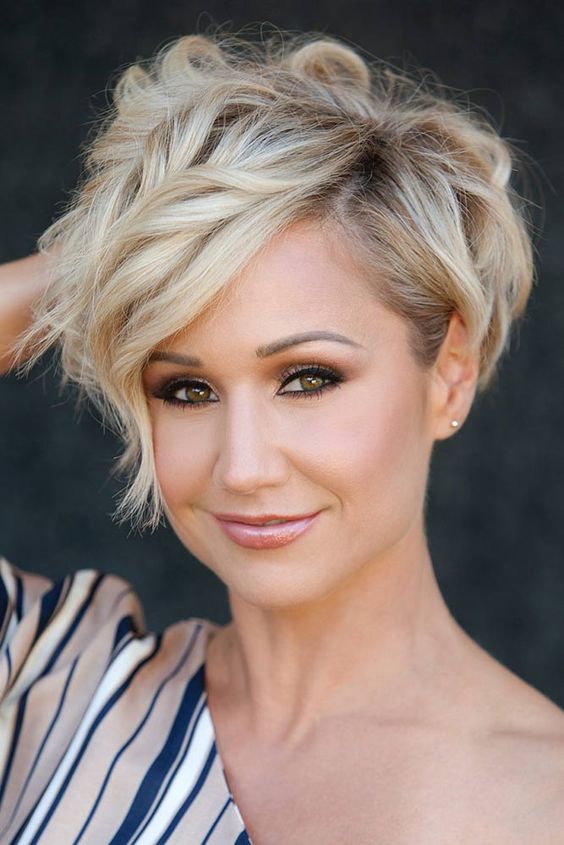 In 2023, short haircuts, especially the pixie haircut, will be a big trend. Many celebrities like Zoe Kravitz, Halsey, Charlize Theron, and Florence Pugh love the pixie cut and look fantastic with it. There are different variations, some with longer bangs or a bit of length at the back, but you'll see a lot of pixie cuts next year.
Wispy bangs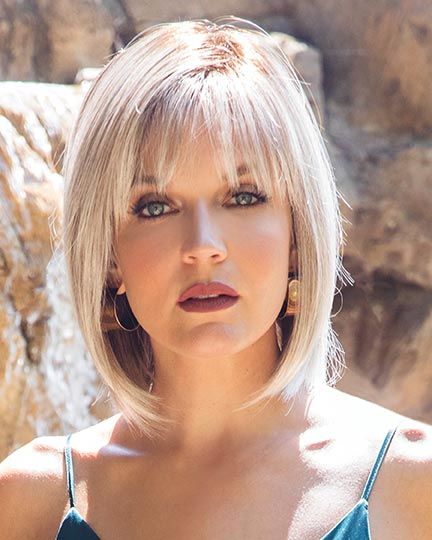 In 2023, wispy bangs are a trendy choice for hairstyles. They look good on most people and add a soft and flowing element to any hair length. Celebrity stylist Nubia Rëzo says wispy bangs are in fashion because they're easy to take care of compared to blunt bangs. So, if you're thinking about getting bangs next year, consider wispy bangs.
Curtain bang short bob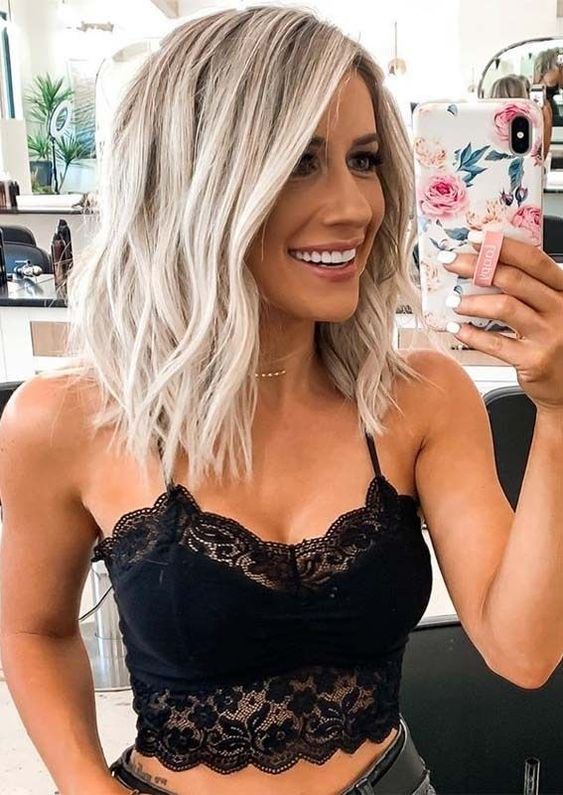 If you're not quite ready for a short haircut, you can easily update your current hairstyle with curtain bangs. Unlike blunt bangs, curtain bangs work well with various hairstyles and can frame your face without making your hair too layered. The best part is they're effortless to style, so your morning routine won't need much adjustment.
'90s Bob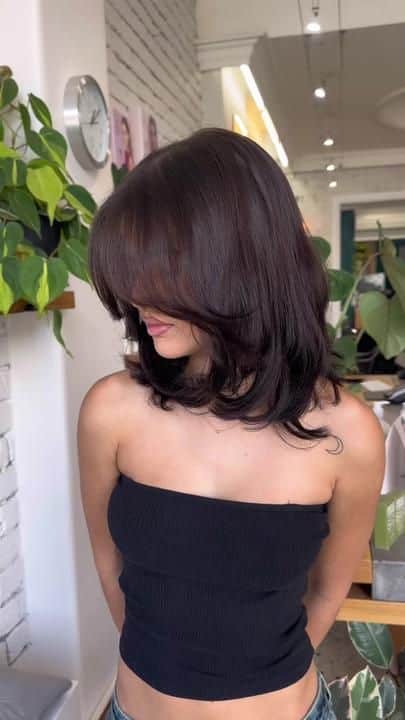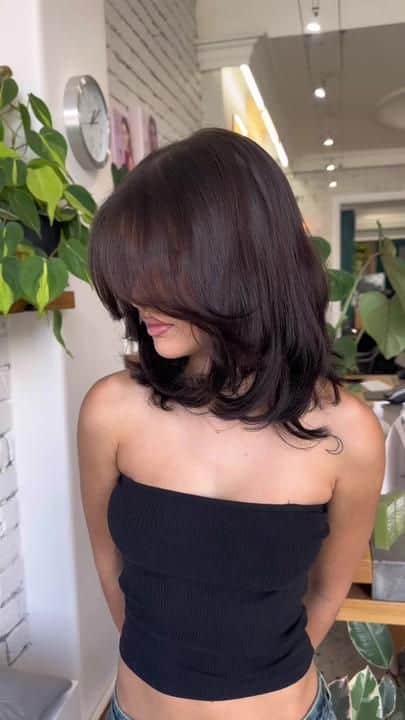 Along with "The Rachel," Brown mentions that other beloved '90s hairstyles like the chin-length bob will also be quite trendy this summer. To achieve this look at home, she kindly recommends investing in a good blow dryer and a round brush that you can comfortably use.
Mid-length hair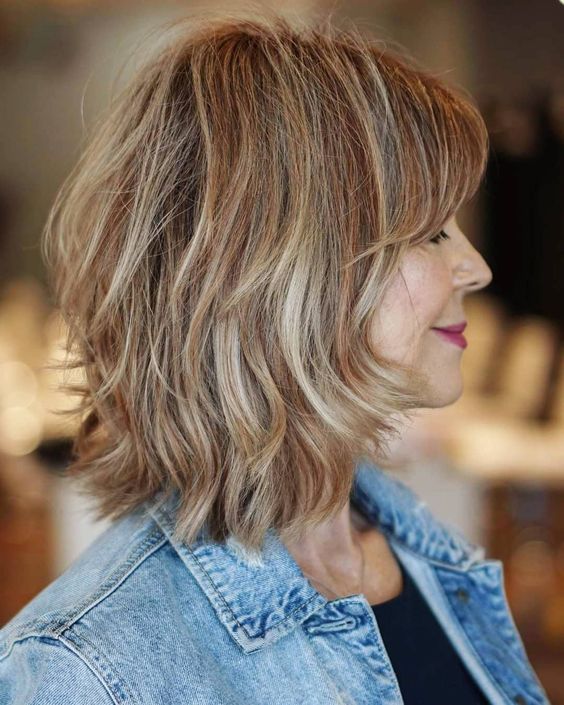 We've chatted quite a bit about short haircuts for 2023, but medium-length hair will continue to be a popular choice in the coming year. Medium-length hairstyles are embracing their natural texture and waves, making them not only visually stunning but also easy to style and maintain. The classic bombshell blowout is also making a stylish return for 2023 and complements medium-length hair beautifully.
The curly shag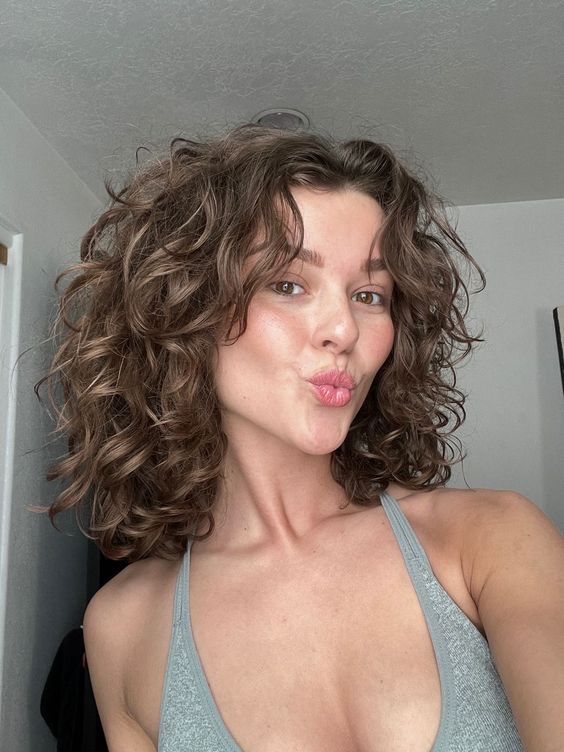 The shag hairstyle is versatile and suits various hair types. In 2023, the curly shag is going to be a popular choice. The shag adds volume to the top of your hair while reducing the thickness on the sides and ends. Another trendy look for 2023 is incorporating a curly fringe, which beautifully accentuates the face.
The textured bob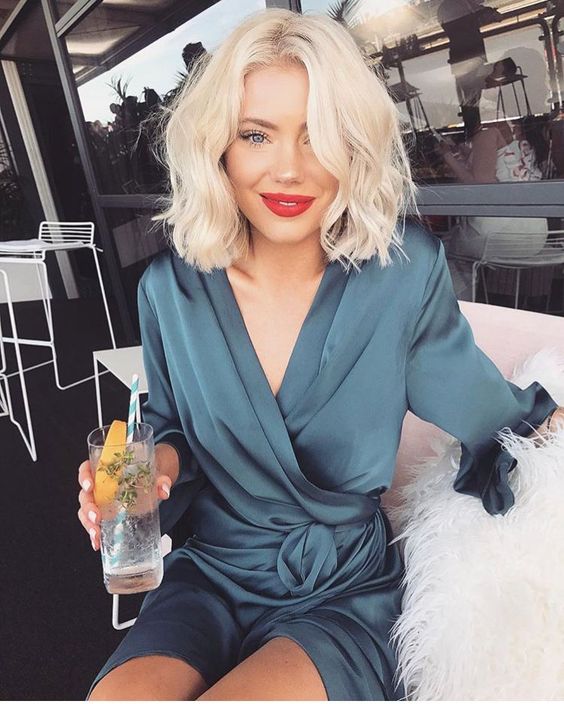 The textured bob is a hairstyle that's easy to handle, looks sexy, and has a touch of elegance. It takes a regular bob and adds some texture to the ends, making it flow naturally without needing lots of layers. Celebrity hairdresser Jay Birmingham says it's like a bob with a hint of a cool, edgy vibe, and it suits various face shapes and hair types. If you want a hairstyle that doesn't require much effort, this is a great option.
The jaw-length bob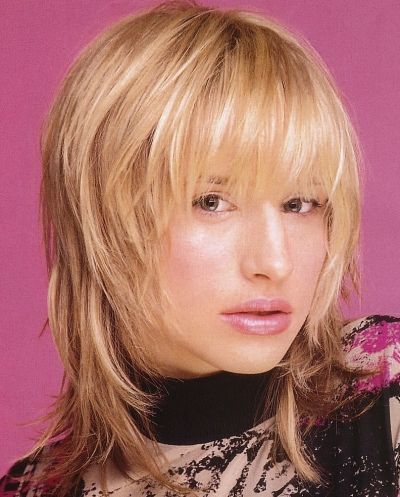 In 2023, the jaw-length bob is trendy again, and shorter haircuts are becoming popular. According to hairstylist Neil Moodie, bobs are always stylish, but their length changes with each season. Currently, the best bob length is just to the jawline. This style is great for spring, summer, and even fall and winter.
Mix and match cuts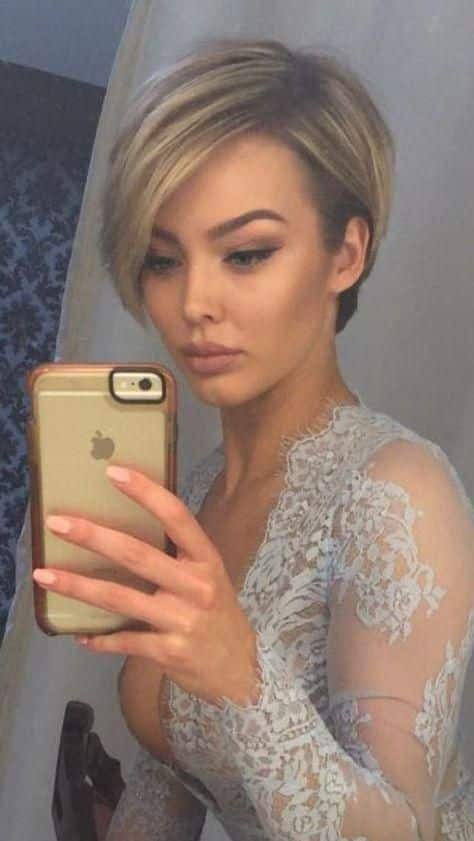 In 2023, there's a trend where people are cutting their own hair and mixing different styles. Hairstylist Paul Percival mentioned that you might see styles like the shag or wolf cut combined into what's called the octopus cut, or the mullet and shag coming together to create the shullet. People are experimenting with their hairstyles, as we've seen on TikTok.
The Sassoon bob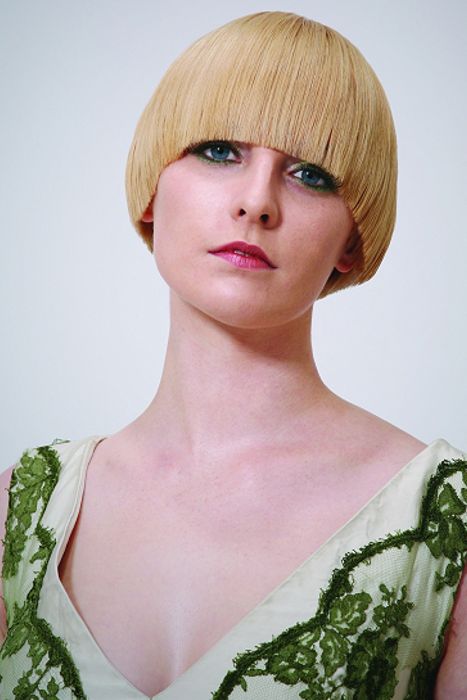 If you like the classic bob but want to make it more stylish and sophisticated, you can try the Sassoon bob. It has a sharp, angled shape with shorter hair at the back and longer strands at the front. This haircut is expected to be trendy in 2023 because it's simple yet stylish.
The momager crop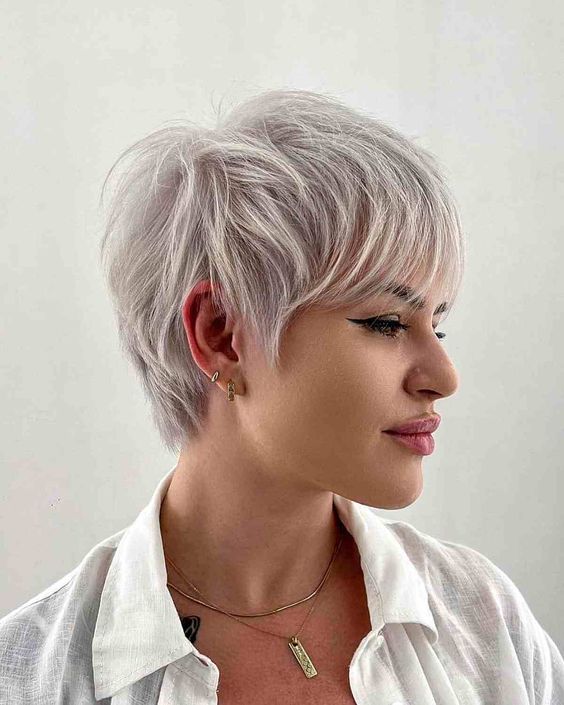 The momager crop draws inspiration from Kris Jenner, the ultimate momager. This haircut typically includes short layers with slightly longer ones in the front, creating thick, side-swept bangs. Wearing the momager crop can make you feel confident and empowered, just like the influential matriarch herself.