A housewife has a busy routine.She wakes up early in the morning. She helps her kids get ready for school, makes them breakfast, and cleans the house. But she forgets to take care of her own hair because she's so busy.But don't worry! We're going to talk about some easy and quick hair ideas for moms that won't take up much time.Moms usually keep their hair covered. But when they go to parties or weddings, they make their hair look pretty with special styles.Here are some simple and easy Hairstyles for Housewives to make it 5-10 minute.
Combed Back Bob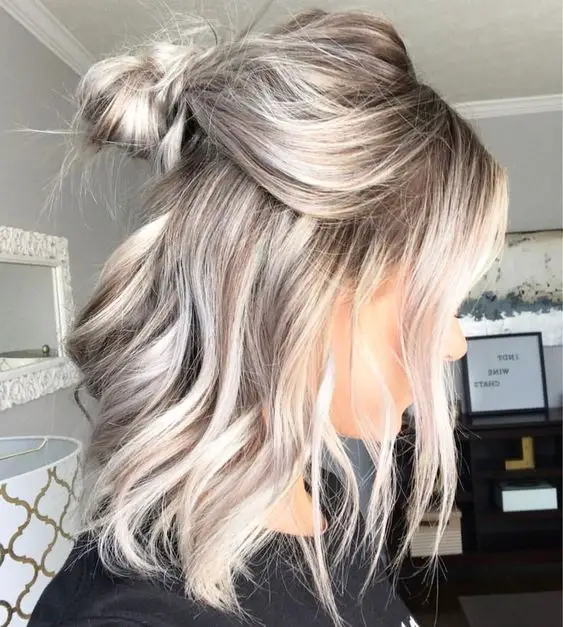 If you have a bob, you can comb it back and tuck it behind your ear for a formal and elegant-looking style. Use a good amount of hair mousse to set your hair and place and tame flyaways to keep the look clean and classic
Simple Knotted Ponytail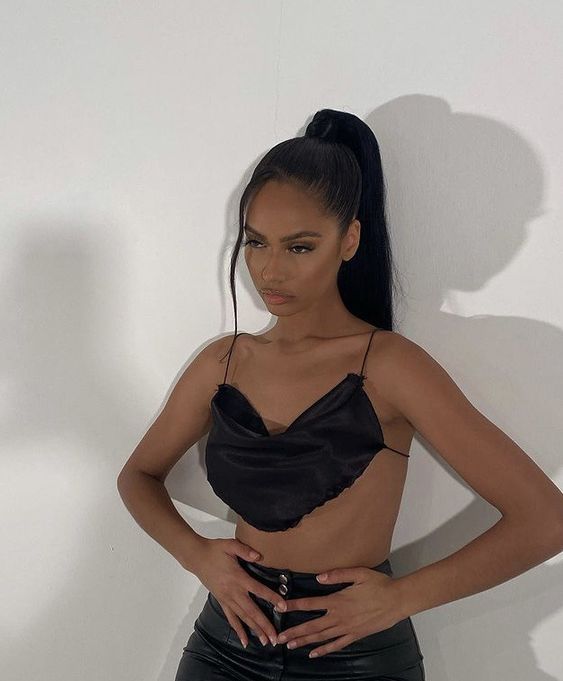 If you have thick and wavy hair texture, you are blessed and can try out this beautiful look instantly. You can try this simple hairstyle to do yourself with just an easy step by step routine. Take all your hair together and leave the edge tresses to make a knot around it. That is it!
Simple Updo With Bangs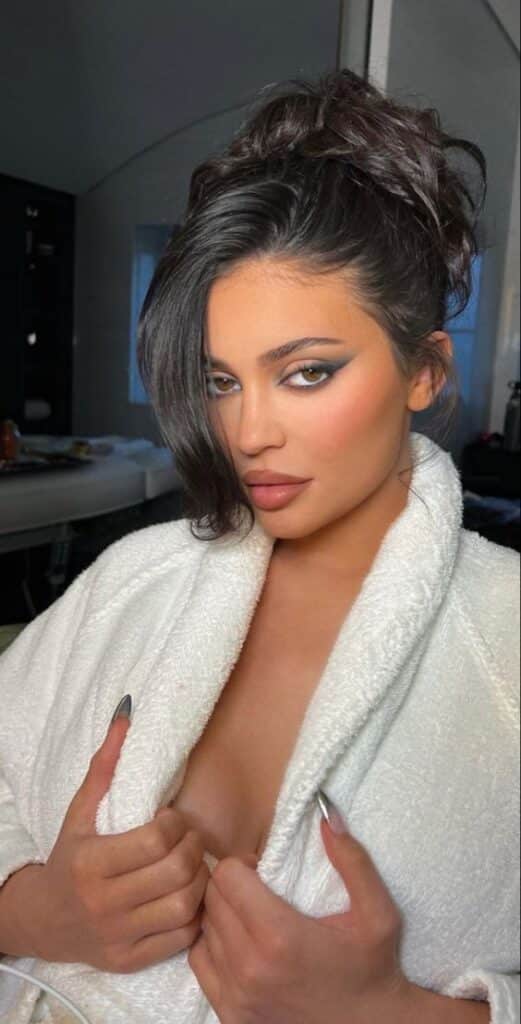 Many housewives like to wear simple buns with front bangs. You can either tuck the long bangs behind your ears or leave them hanging down in front.
Easy Hairstyle with Hair Highlights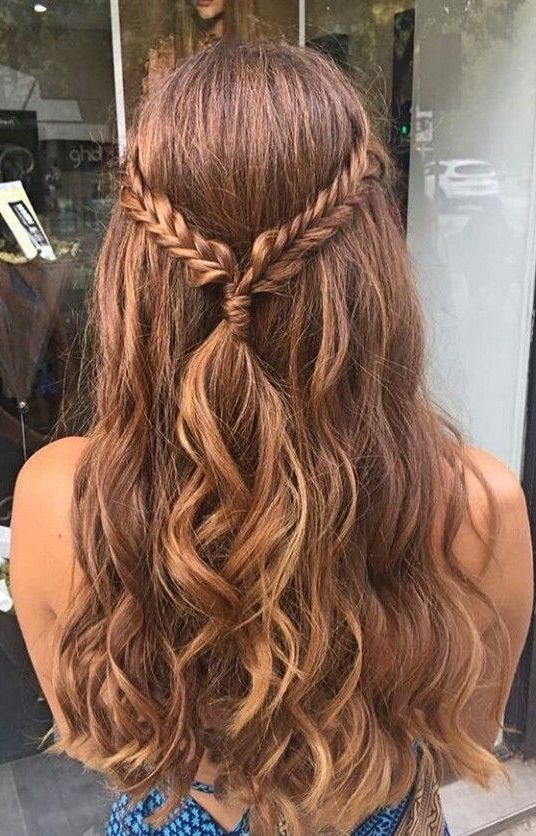 We love how a simple haircut can transform into such a good looking and mesmerizing appearance by a striking highlight. Do you agree? Try it out during special occasions such as parties and gatherings!
Easy Hairstyle for Curly Hair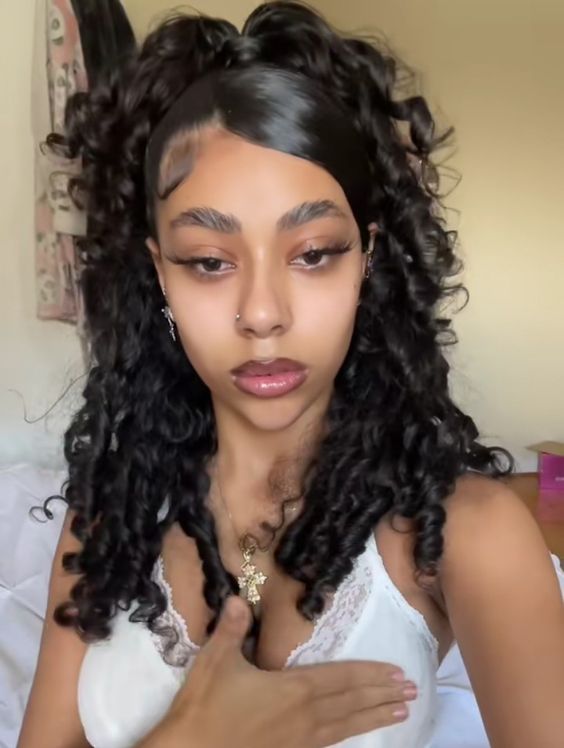 Here's a simple way to style curly hair without spending too much time. Try adding some small braids on the sides while leaving the rest of your curls as they are. This can give you a charming and elegant look without much effort.
Short Volumized Bob With Graduated Fringes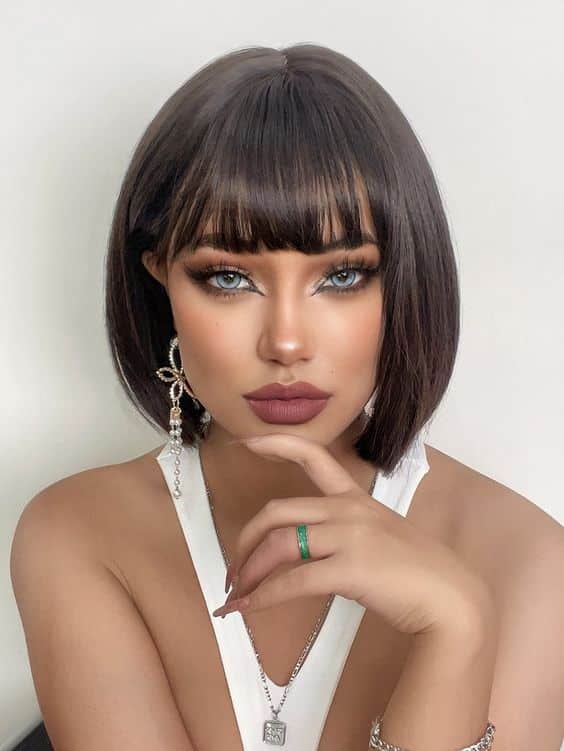 A really short bob haircut always looks stylish and classy on Housewives. To make your hairstyle even better, just add some short, graduated front fringes and give your crown area lots of volume.
Loose Highlighted Waves With Messy Finish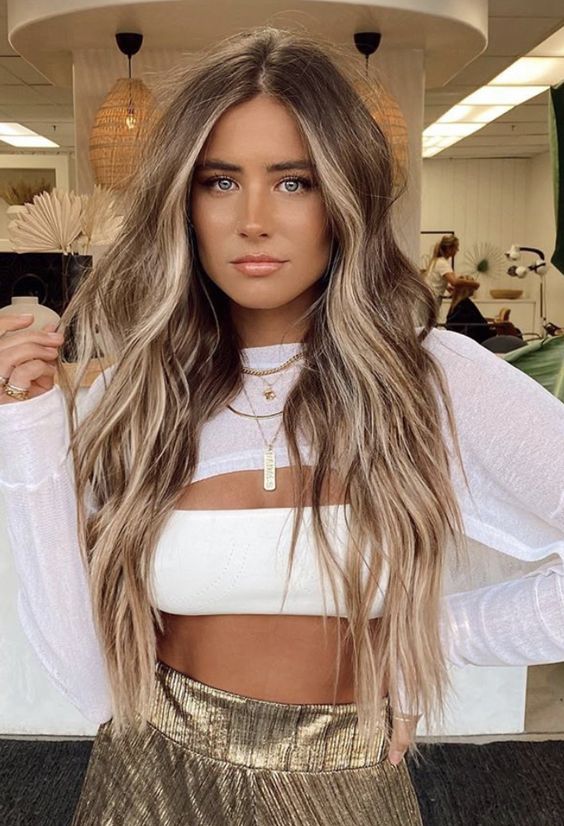 You can enhance this look by getting reddish-brown highlights on your natural blonde waves. Give it a slightly messy finish for a trendy and professional appearance.
The Low Bun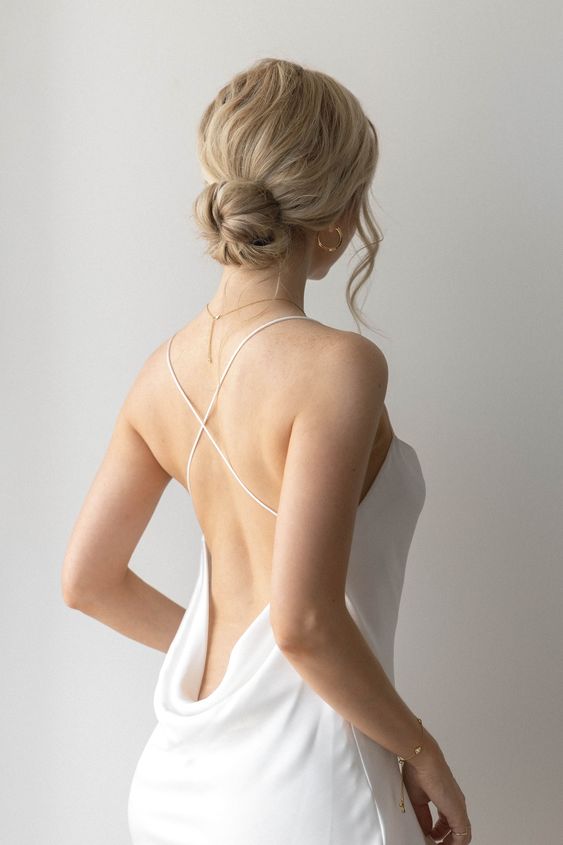 To get this simple hairstyle look, start by tying your hair into a low pony and then, with your finger, make a loop just above the tie. Loop the pony twice, the second time going half and pinning it. The rest of the hair can be tied into a bun by rolling it back up.
Wavy Side Ponytail With Side Bang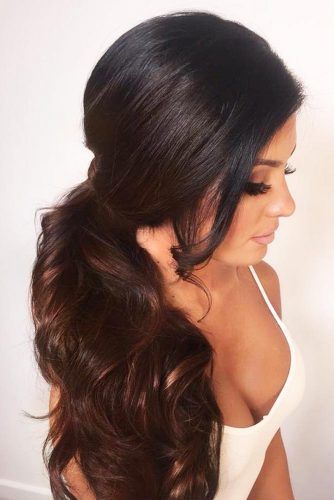 If you believe that a ponytail isn't suitable for a corporate look, you're mistaken. Try a low side ponytail for your next work conference. The lovely waves and stylish side bangs will perfectly complement your professional outfit.
The Three Layered Braid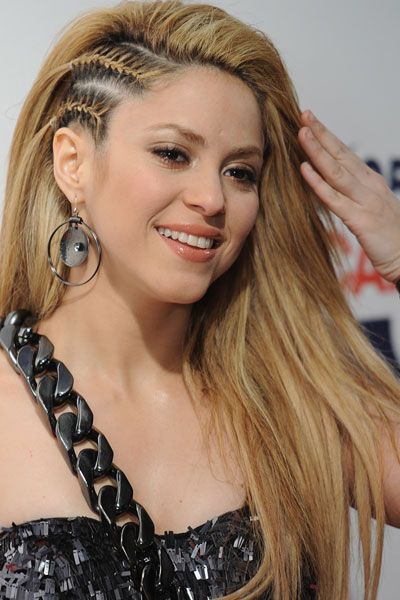 Now pony up the hair into three layers so that now you have three ponies, one after the other. Now start looping the front pony and then continue the same with the second but this time, take the first pony in. continue, and a braid will form.
The Wrap Around Half Band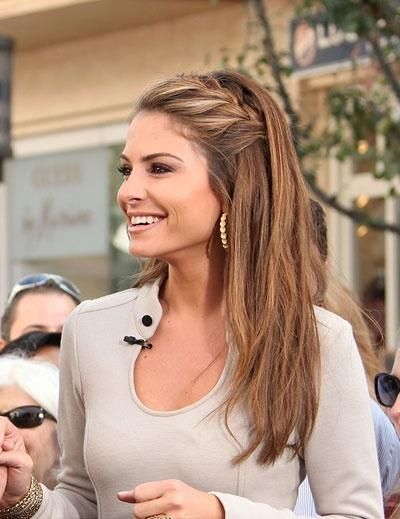 This hairstyle is just like the one you see in movies, like the iconic Gatsby look with a fabulous blonde bun. You can achieve it by using a headband or scarf to tie your hair. Then, start wrapping your hair around the band until it looks the way you want it to. It's a classic and elegant style that you've probably dreamed of trying someday!
Smart Short Bob With Long Side-Swept Bang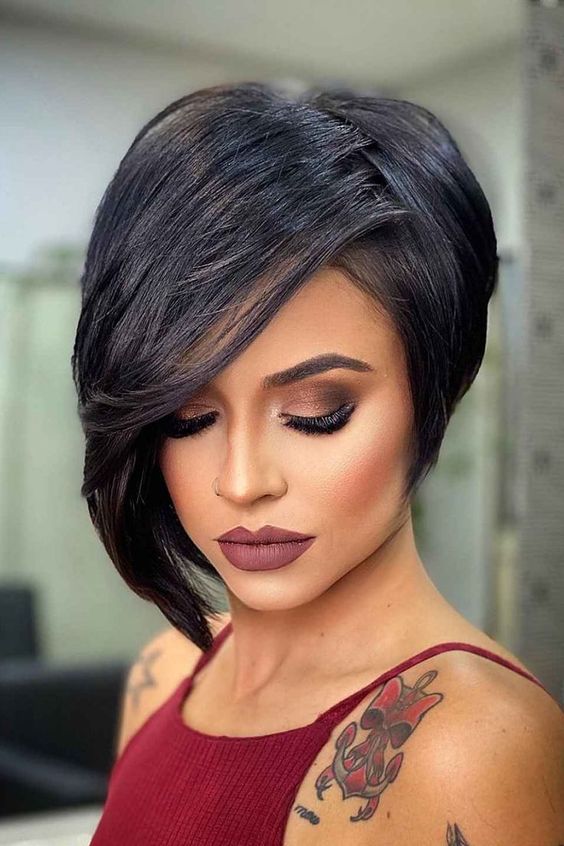 If you want to appear very stylish at work, go for a chic and super-smart short bob. The tidy side-swept bangs are what make this popular and fashionable hairstyle unique.
Simple And Elegant Twisted Top Knot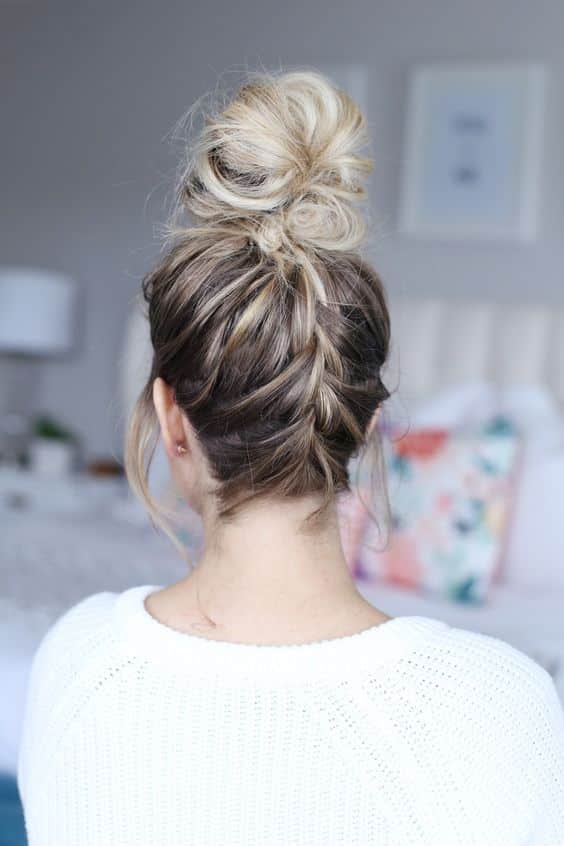 Amide busy schedules and the days when you are on the go, you can try out this quick and yet stylish top knot hairdo.A topknot isn't just tidy; it also looks very classy, which is important for a professional look. You can twist it up to give it a fresh and stylish touch.
The French Back Rolls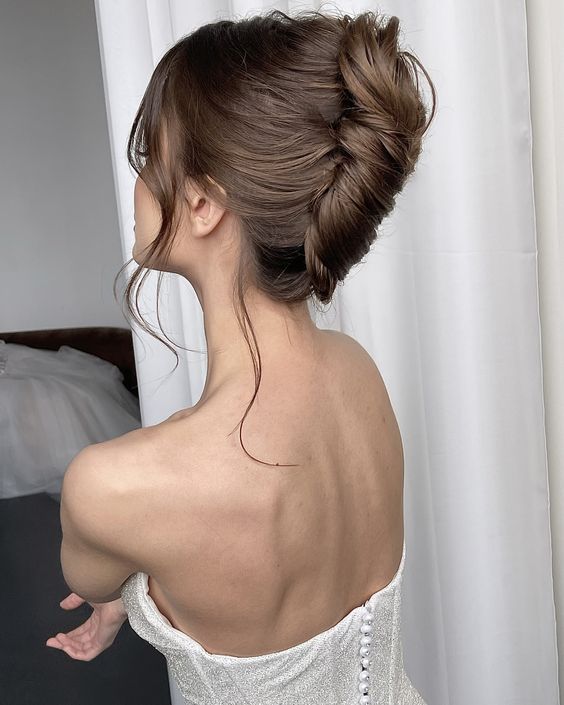 To get the perfect French roll, start by pinning your hair from one side to the back of the hair. Make sure every lock is individually pinned at the back of your head. Now once the hair is pinned, take the rest of the hair and roll it to a perfect twist. Gather the rest of the free hair and tie it in a braid or a pony as desired.
The Stout Bun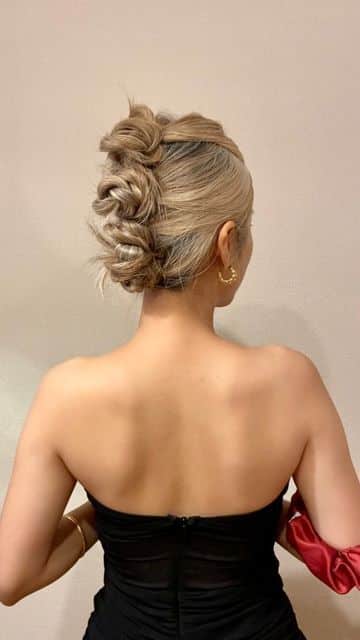 In hot summer weather when you can't stop sweating and wearing your hair down is uncomfortable, the high bun is a great solution. Here's how to do it: gather all your hair at the back and tie it with a clear hairband. Then, twist the ponytail and as you twist, roll the hair into a bun on top of your head. Use another hairband to secure the bun and give it some volume by spreading it out. This simple hairstyle is not only practical but also very attractive and sm
The Side Braid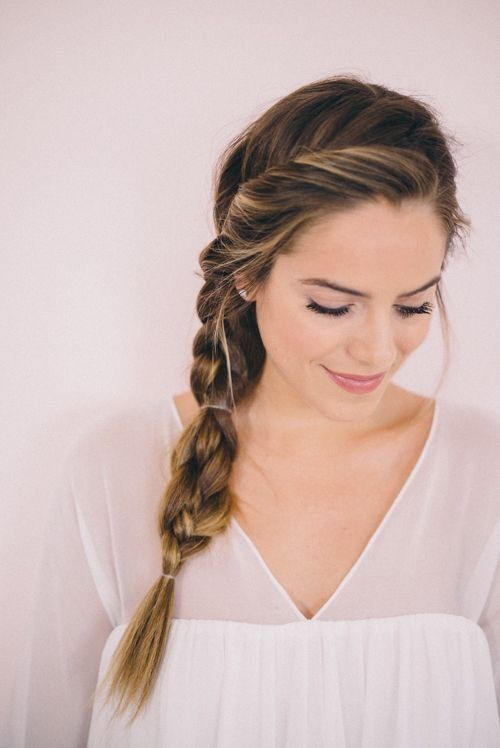 This is a simple enough hairstyle  You can start the braid in a normal way from any one side or even from both. Don't finish the braid. Once you cross the nape of your neck,  and pin it.
The Braid Band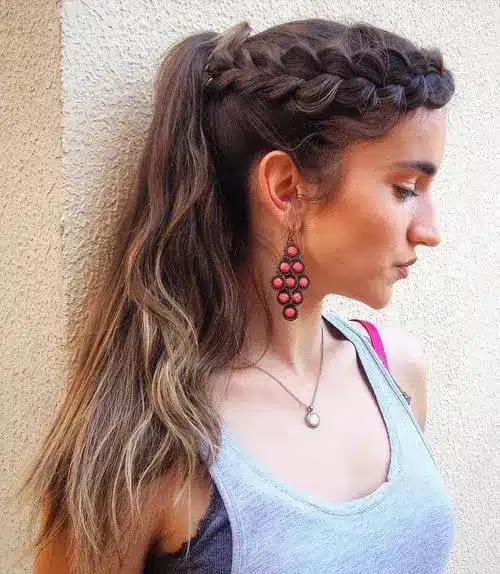 To get this look, start by braiding your hair from both sides. Usually, the front few locks do the job but if you have short locks, take a lock from the two sides of the hair and then braid it. Once the braiding is done, make the left braid and pin it to the right of the head and do the same with the other. This style is one of the easy hairstyles for long hair with crossed braids
The Simple and Easy Hairstyle with Waves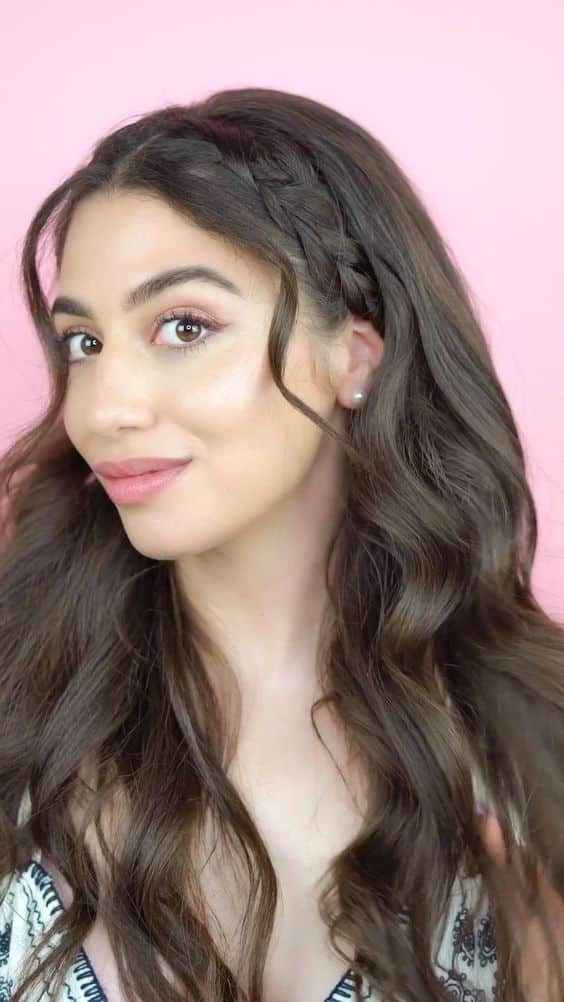 If your hair naturally has waves, here's a great idea for you. If you want a wavy hairstyle for a party, this suits your hair type perfectly and complements a cute face. It's one of those simple and easy hairstyles that work well, especially if you have a chubby face.
The Summer Pixie Cut Look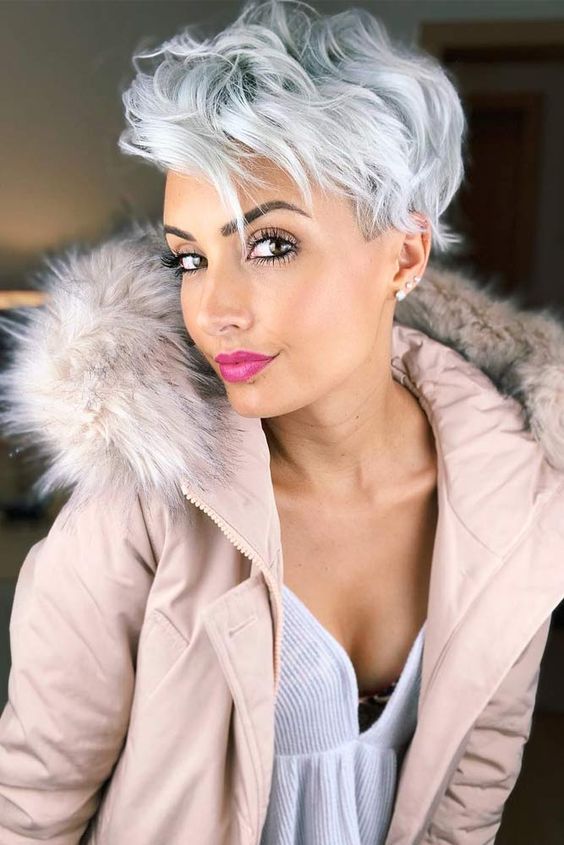 This pixie hairstyle is shorter than most, making it perfect for the summer because it won't touch your neck. If you have short hair, this style is a great choice. It adds a sweet, innocent, and cute look when you twist a small section of hair from the front to the back and secure it with a pin. You can easily use headbands, pins, and other hair accessories with this hairstyle.
The Back Braid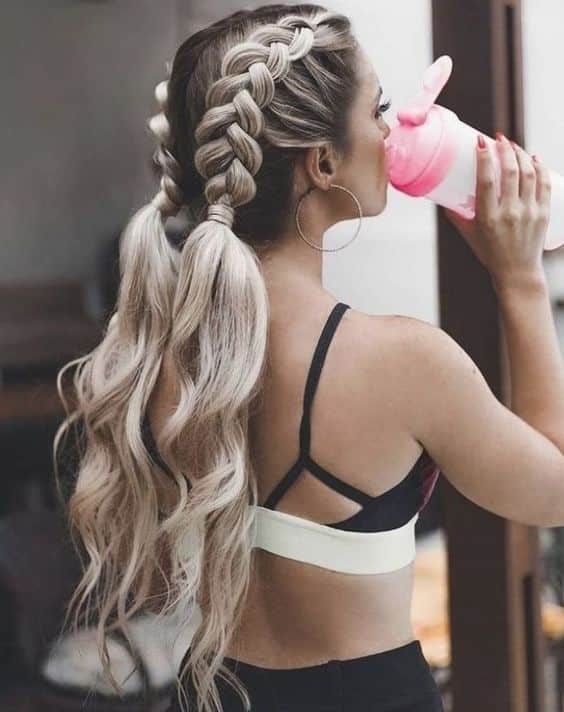 Here's an easy back braid hairstyle with a stylish twist. Begin by making a French twist with your hair on top, then tie up the rest of your hair. Afterward, create a regular braid with the remaining hair and fan it out. The French twist in the front gives a touch of elegance, while the fanned out braid adds a softer, charming look.
Simple and easy hairstyles are acceptable for all, and these are easy to carry everywhere. Most people choose these easy hairstyles instead of heavy one that will require after-do maintenance. Therefore, in this article, you have already read how to make simple hairstyles in 20 different ways for medium, short and long hair. Choose your style for this summer and try making it daily and flaunt your different look anytime, anywhere.