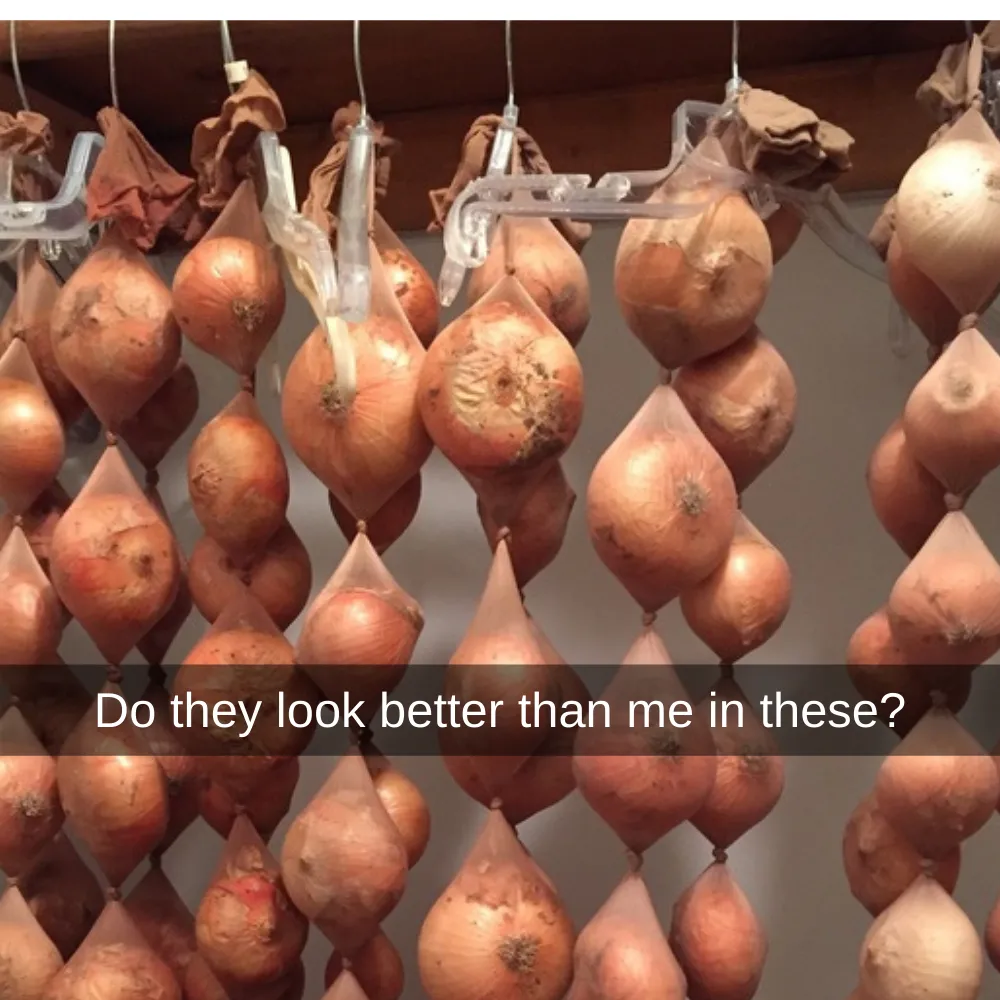 Going grocery shopping is usually the task that we dread the most. Even though buying food for ourselves can be a cost-effective and healthier alternative to ordering takeout, our groceries may spoil before we have the opportunity to prepare them. To prevent unnecessary visits to the store, we have compiled over 40 simple and efficient tricks that can help you to prolong the shelf life of your food!
This Is Eggciting
Various methods can be used to determine whether your eggs have turned sour prior to cooking, including submerging them in a glass of water and observing their buoyancy. If the egg floats, it indicates that its air cell has considerably enlarged, signifying that the egg is stale. Nevertheless, there exist means of keeping your eggs fresh.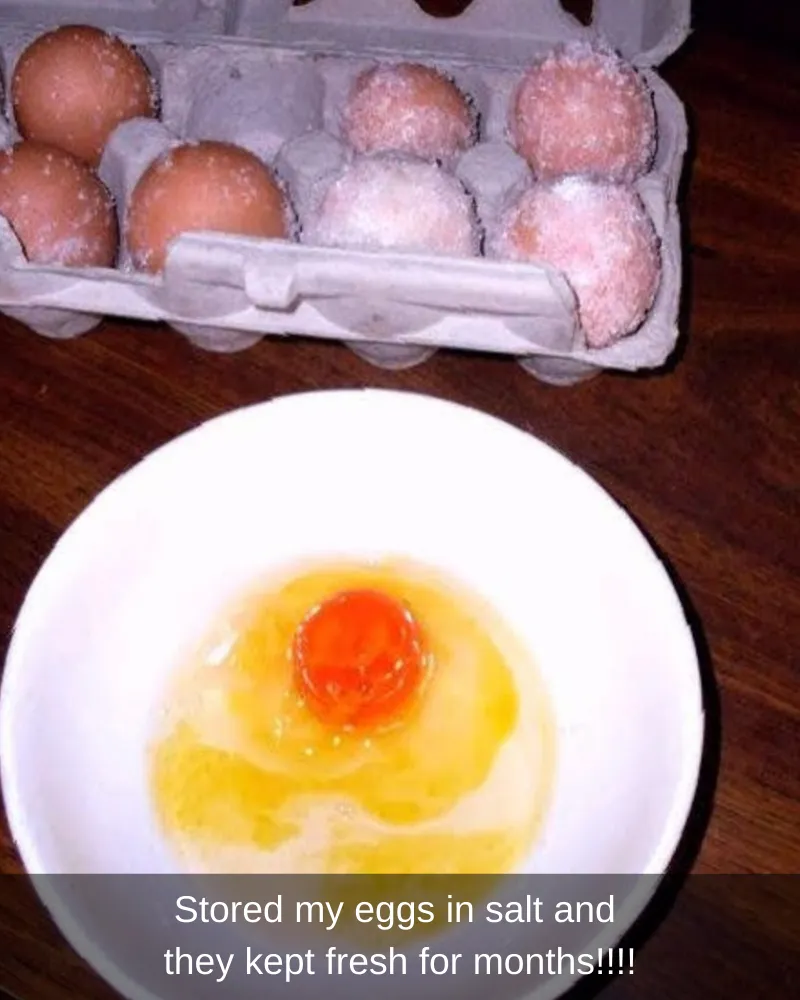 To preserve eggs in a dark and cool place for up to eight to ten months, one can fill a container with salt and place the eggs with the small side down. However, it is crucial to avoid exposing the eggs to freezing temperatures as this could cause them to spoil quickly. Taking these precautions will ensure the eggs remain fresh for an extended period.
One Smart Cookie
Having extra bread slices from your loaf can be greatly helpful for repurposing stale food items. Specifically, a single slice of bread has the ability to rejuvenate a dry cookie, making it moist and chewy once again.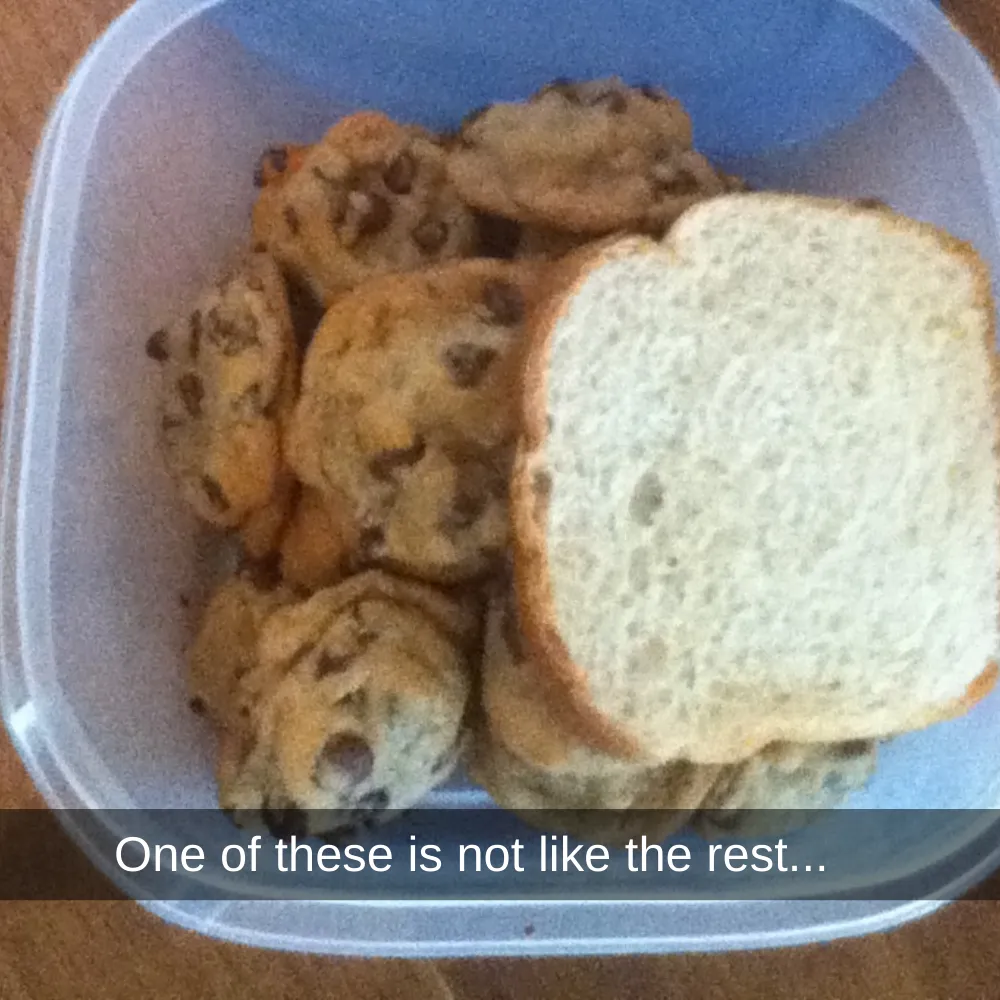 To revitalize a jar of stale cookies that should be soft, you can add a slice of bread to it. The cookies will gradually absorb the moisture from the bread, and within a day, you will see a noticeable difference. If the bread has been effective, it will become similar in appearance to a crouton, and the cookies will become soft again.
No Bitter Taste
Lemons have numerous benefits in maintaining the freshness of food. Since citrus juice acts as a natural preservative, it is not surprising that it is highly effective in preventing avocadoes from turning brown.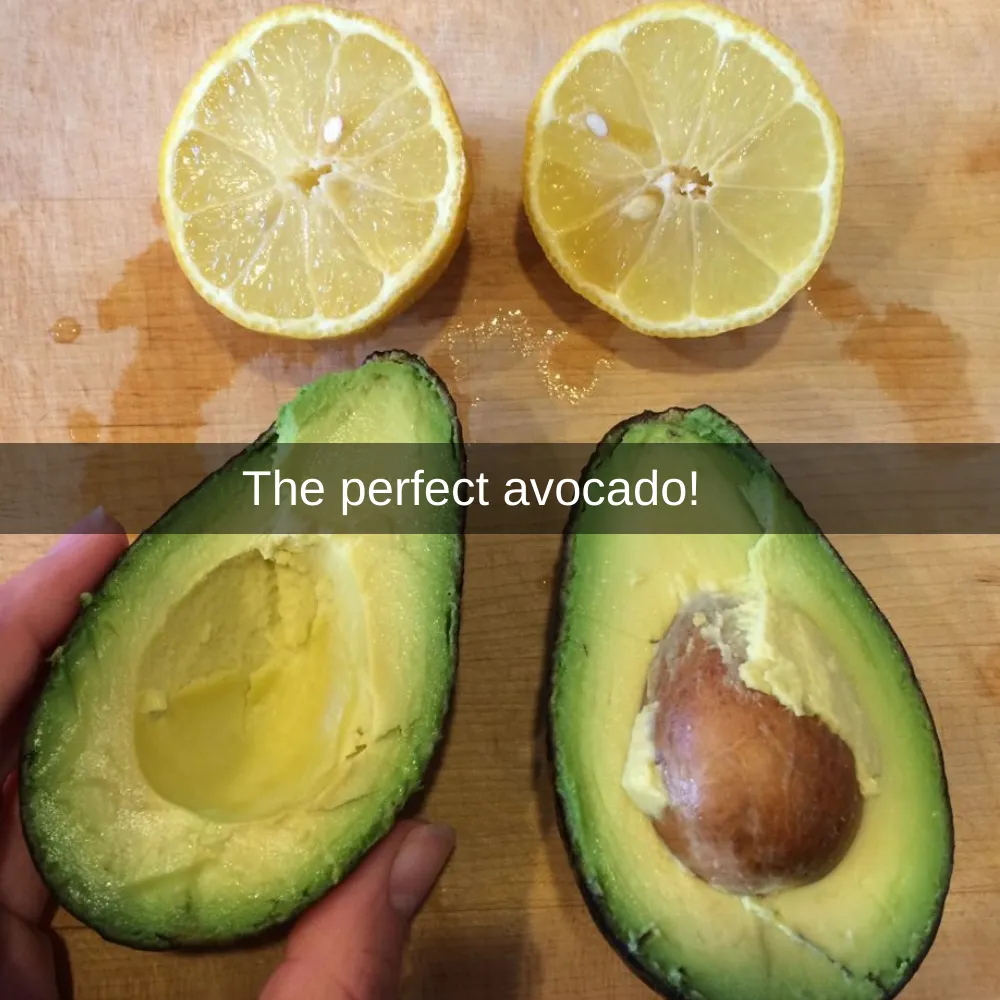 If you have eaten too much and cannot finish a whole avocado as a snack, you can store it by putting some lemon juice on the cut surface. The avocado has a lot of ascorbic acid, and the citric acid in the lemon juice prevents it from breaking down. This means that the oxygen will first react with the ascorbic acid before it affects the avocado, so you can keep it for at least a day more.
One Is Not Like the Other
Apples release the colorless and odorless ethylene gas while ripening, which can impact the growth of neighboring fruits and vegetables. It's crucial to consider the storage location and arrangement of different produce to prevent them from spoiling rapidly.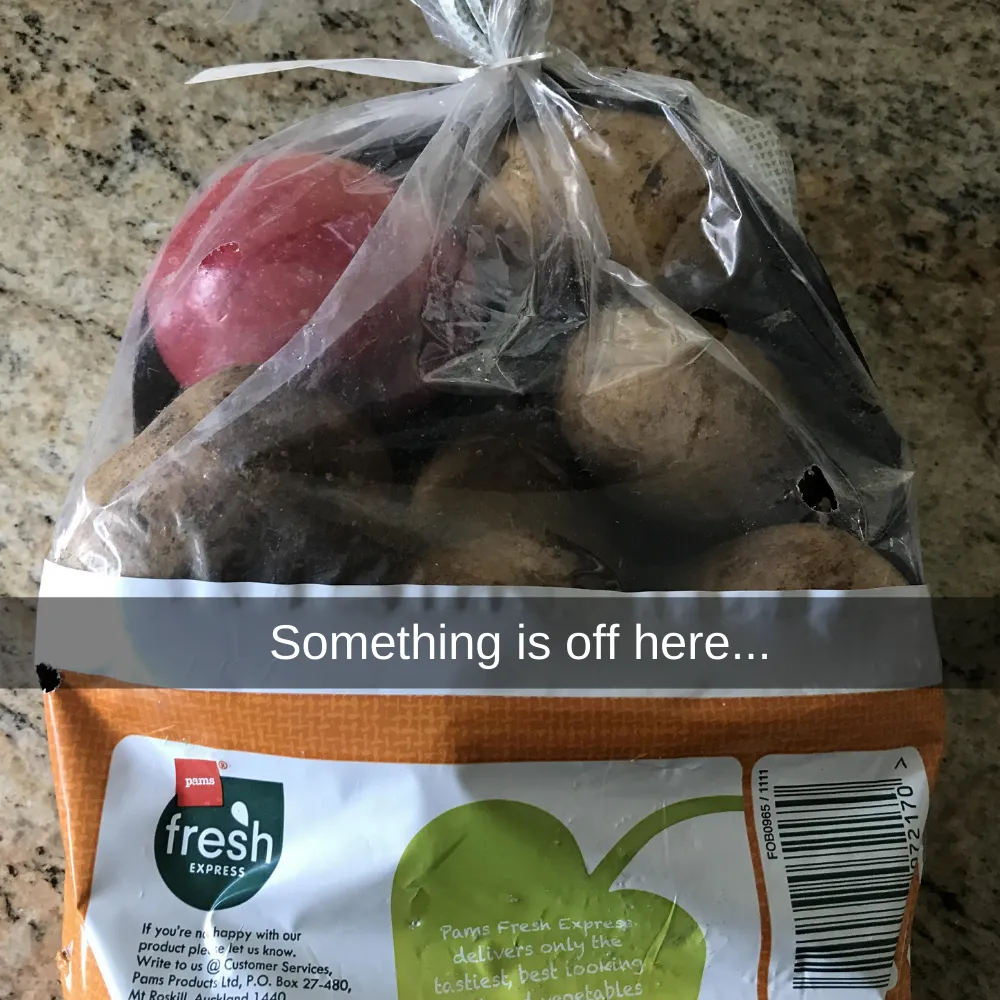 On the other hand, although apples release ethylene gas, this gas can be beneficial for potatoes. If you store an apple along with potatoes in a bag, it can prevent premature sprouting of potatoes. Make sure to store them in a cool, dark spot since moisture can trigger sprouting.
A Berry Nice Treat!
During a scorching summer day, there's nothing better than relishing a refreshing bowl of freshly picked berries, although they may be capricious.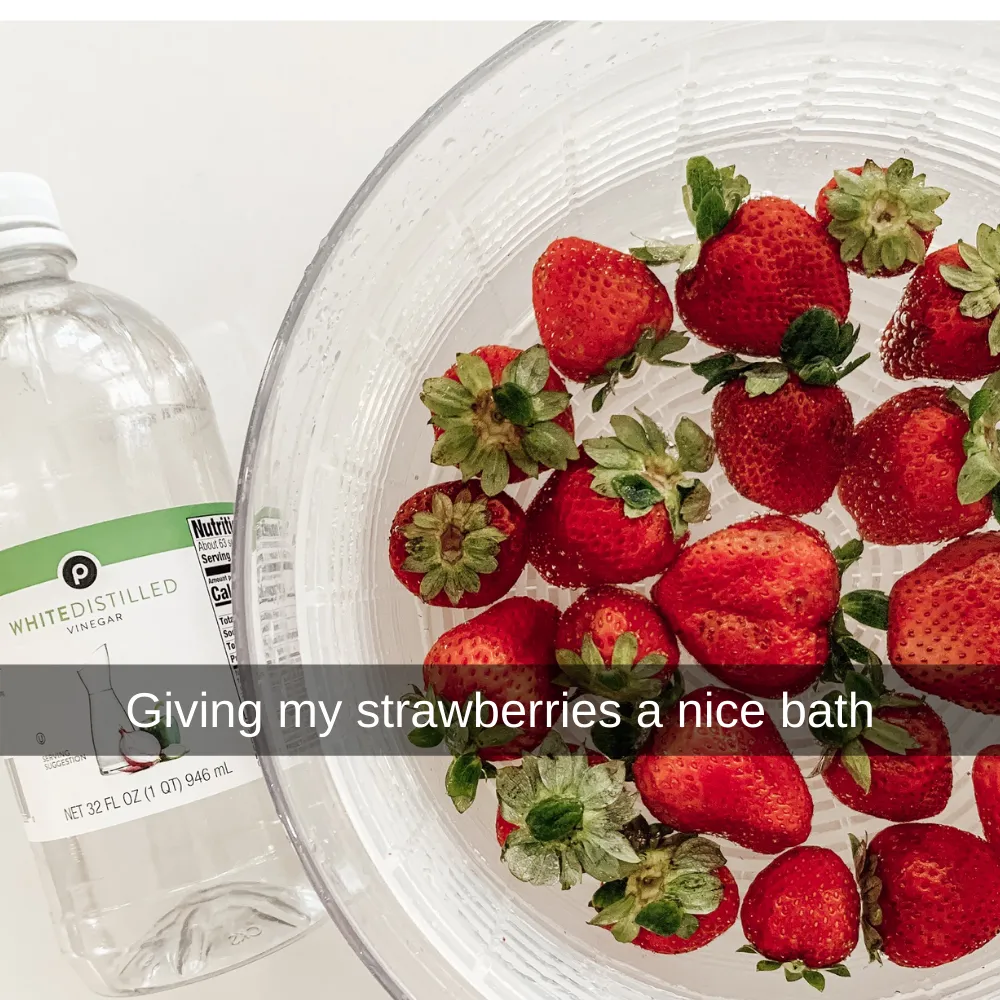 Immerse any type of berries that you prefer in a solution containing one portion of vinegar and 10 portions of water, then remove them and keep them in the refrigerator. This method can increase their lifespan by almost 14 days. There is no need to worry as the vinegar concentration is too low to alter the taste of your berries, which will remain sweet and delicious.
Spring Into Life
Have you considered reusing your empty plastic bottle to keep your green onions fresh? Cut the onions into small pieces and put them in the bottle to store them conveniently in the freezer. This way, you can retrieve them quickly whenever you need them.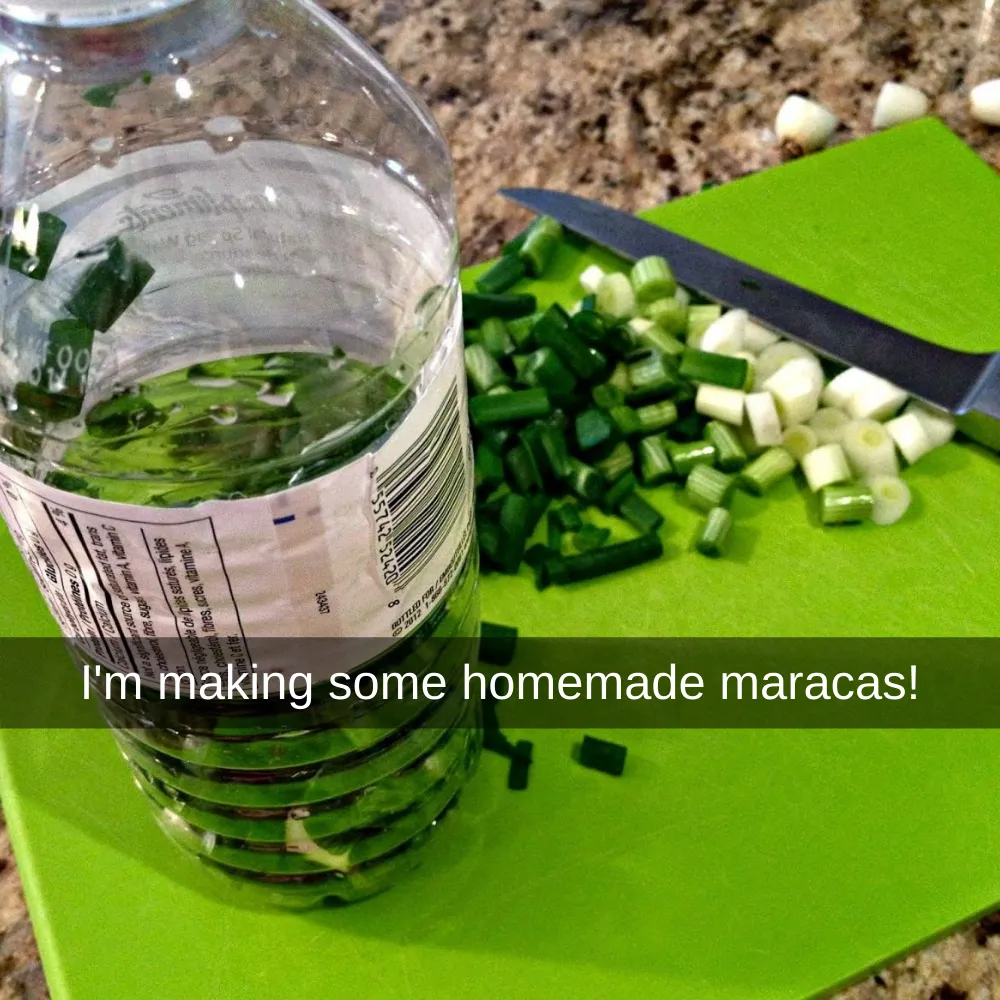 You can regulate the amount of the ingredient you want to add to your meal by utilizing the bottle cap. However, it is essential to ensure that they are not wet to prevent them from getting freezer-burned when inserting them into the bottle.
It's in the Bag
Have you ever been curious about how your friend gets the lettuce in their BLT sandwich to look so crisp? You don't have to wonder anymore because the best part is it only takes a very small amount of time.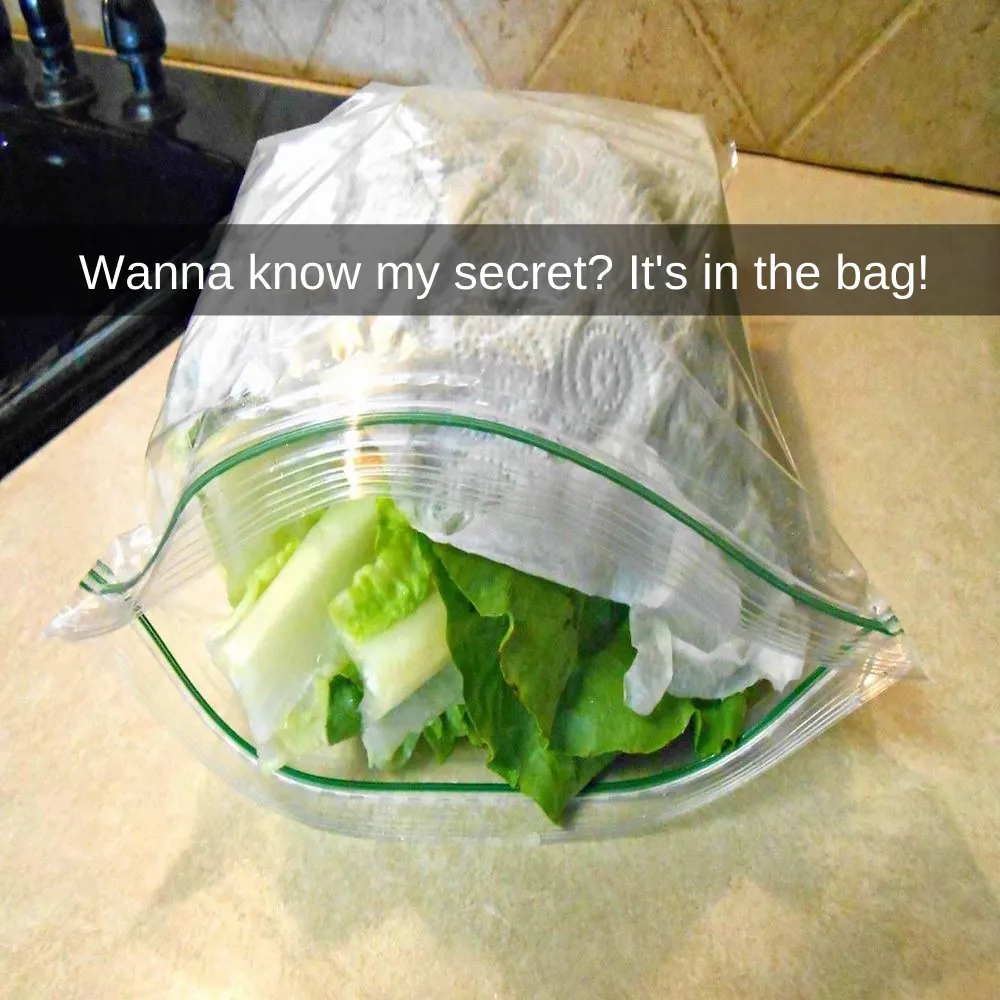 If you want your lettuce to appear as crisp as when you acquired it, thoroughly clean the leaves and place them inside a ziplock bag that has a piece of paper towel. The paper towel will soak up extra moisture, ensuring that your salad is fresh and attractive, becoming the talk of any gathering.
One Bad Apple!
Just like how one negative person can bring down the entire team, the same goes for a spoiled fruit – it can spoil the whole lot.

If you want to keep your fruit bowl free from bad apples, the simplest solution is to remove them completely. When apples ripen, they release a hormone called ethylene which accelerates the ripening process. Therefore, by discarding any spoiled apples, you can ensure that the rest of your apples stay fresh and crispy, allowing you to continue enjoying their benefits.
Not Mush Room Here!
Regardless of your personal preference, mushrooms can be used in various ways in homemade dishes. Nonetheless, a lot of individuals are unaware of the proper way to store them. By discovering the suitable method, your mushrooms can remain fresh and tasty for up to seven days.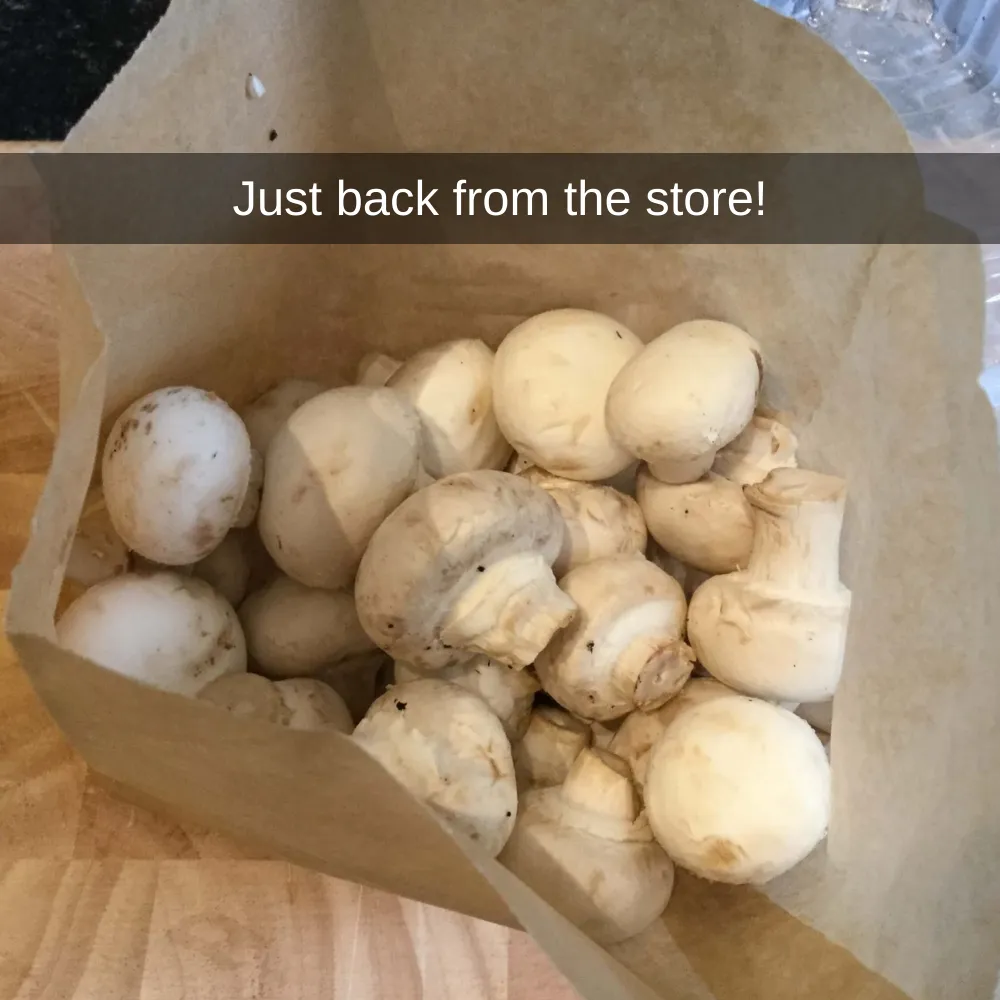 To keep your mushrooms fresh, put them in a paper bag without washing them first. Close the bag and store it in the main part of your fridge, rather than in the produce drawer. The paper bag will soak up any extra moisture and prevent the mushrooms from becoming mushy or moldy.
Yogurt to Be Kidding
Have you ever considered preparing a delicious granola bowl but found out that your yogurt has expired? If you consider dairy items as necessary grocery items, there is a straightforward trick that you can apply to keep them fresh.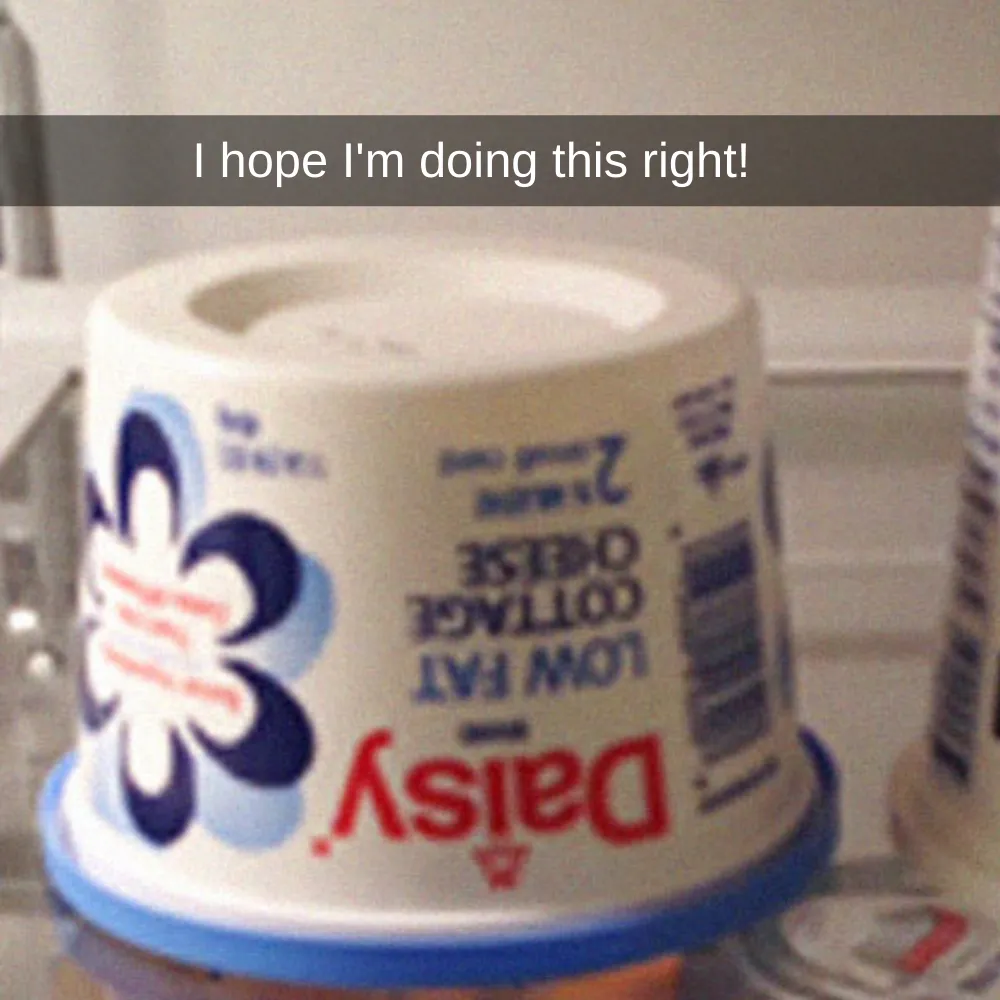 To prevent the growth of bacteria and mold in dairy products such as yogurt, sour cream, and cottage cheese, it is advisable to store them upside down as it creates a vacuum in the container. However, this technique is only effective if the product is still unopened and properly sealed.
A Little Extra
Very rarely, the universe will conspire to provide all the necessary elements for the best guacamole you've ever had. In order to fully enjoy this treat, you only require one common household item.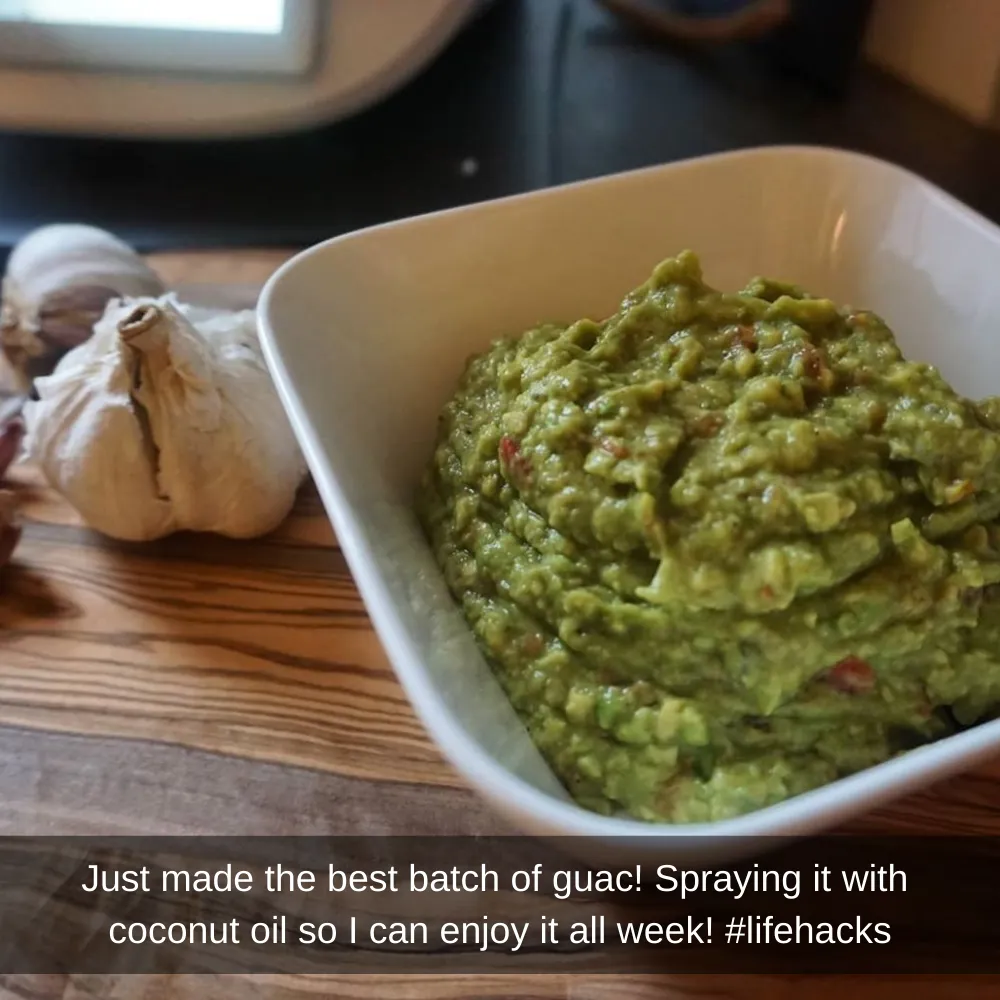 If you're about to throw away your guacamole, you can make it last another day by using vegetable, coconut or olive oil spray. Just spray it on the surface, cover it with plastic wrap, and it will remain green. The spray will help create a barrier that prevents the avocado from oxidizing. But if you can finish the guacamole, then there won't be a need to use this trick.
Calling All Asparagus Lovers
Incorporating a few asparagus sticks into your meal can elevate it to the level of cuisine served in restaurants. Asparagus, a vegetable with a high fiber content, can be a tasty and nutritious addition to your diet.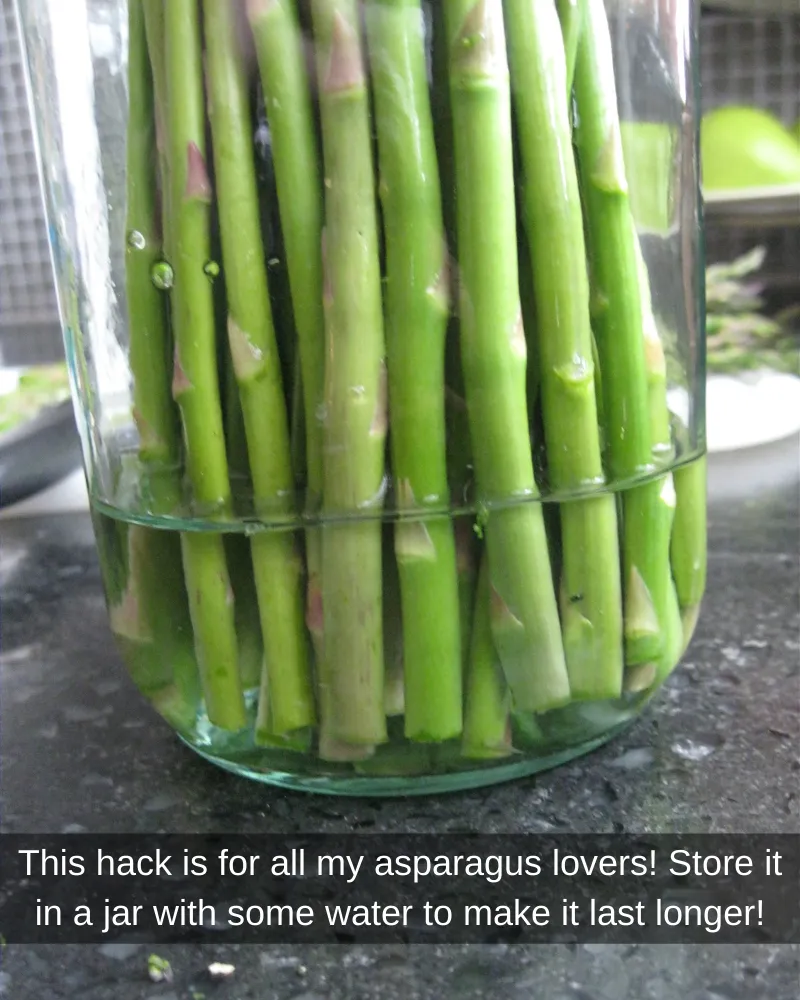 To keep your asparagus fresh for up to four days, treat them like a bouquet of flowers by trimming their ends and standing them upright in a jar or glass with an inch of water. Cover the asparagus with a plastic bag and change the water if it gets cloudy.
Juice
Just like asparagus, carrots and celery can remain crisp and fresh if you store them correctly. Removing them from plastic bags can prevent the growth of mold and bacteria.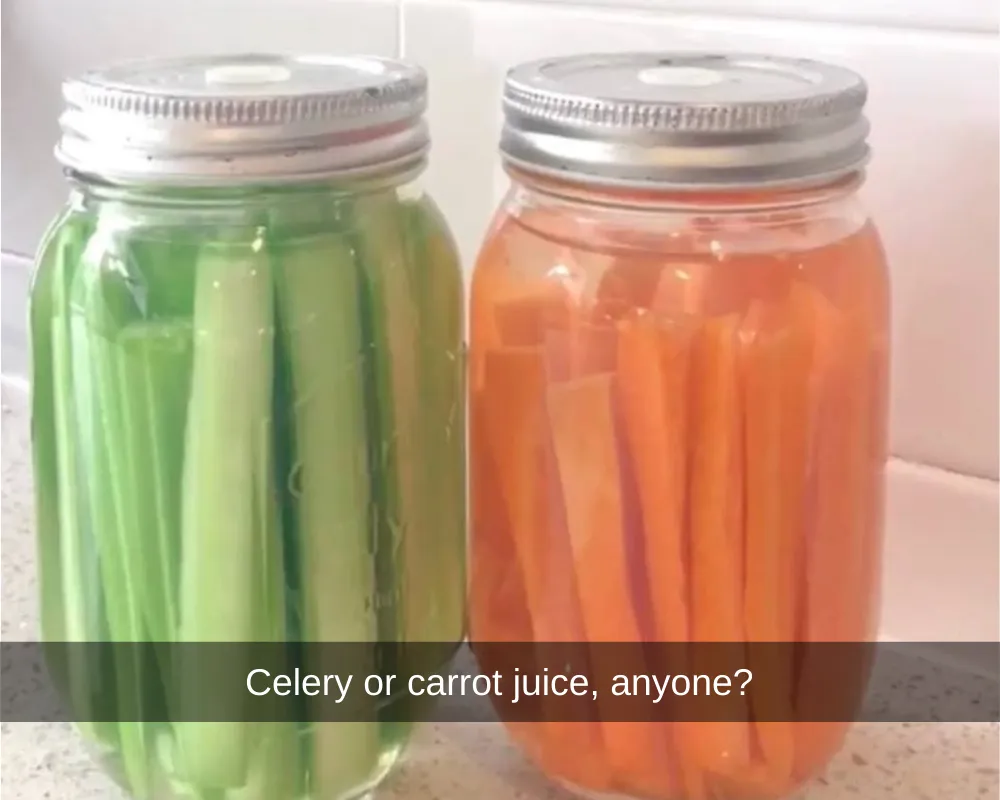 By removing the ends of the carrots and celery, you can keep them fresh for up to a week by placing them in a covered jar or glass filled with water. This will enable you to avoid buying carrots and celery for a significant amount of time.
Herb of This?
Fresh herbs are commonly found in grocery stores and can enhance the taste of any recipe. Proper storage can preserve their freshness in the freezer for up to a year. Before freezing, finely chop the herbs, as you would for cooking. Freezing methods vary.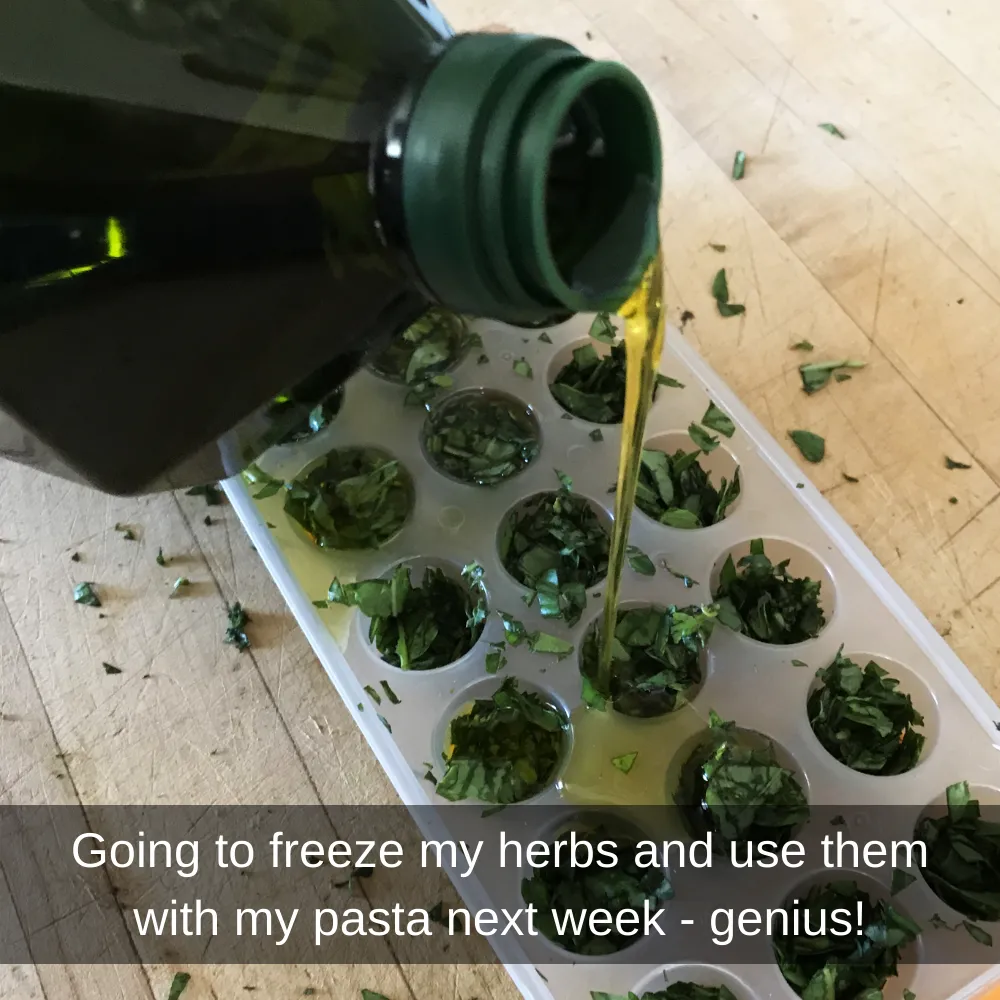 There are two ways to freeze herbs: one is to initially freeze them on a metal tray, then move them to a plastic bag afterwards in order to prevent clumping. The other method is to freeze the herbs in ice cube trays with water, which allows for precise measurement for each dish. If the herbs will be used in a future recipe, you can also opt to freeze them with olive oil or butter.
Driving Me Bananas!
There are multiple ways to include bananas in various recipes to add a healthy touch, such as bread, muffins, and pancakes. Nevertheless, if you delay the process of ripening, the bananas might spoil before you get a chance to consume them. To increase their shelf life, only a single solution is required.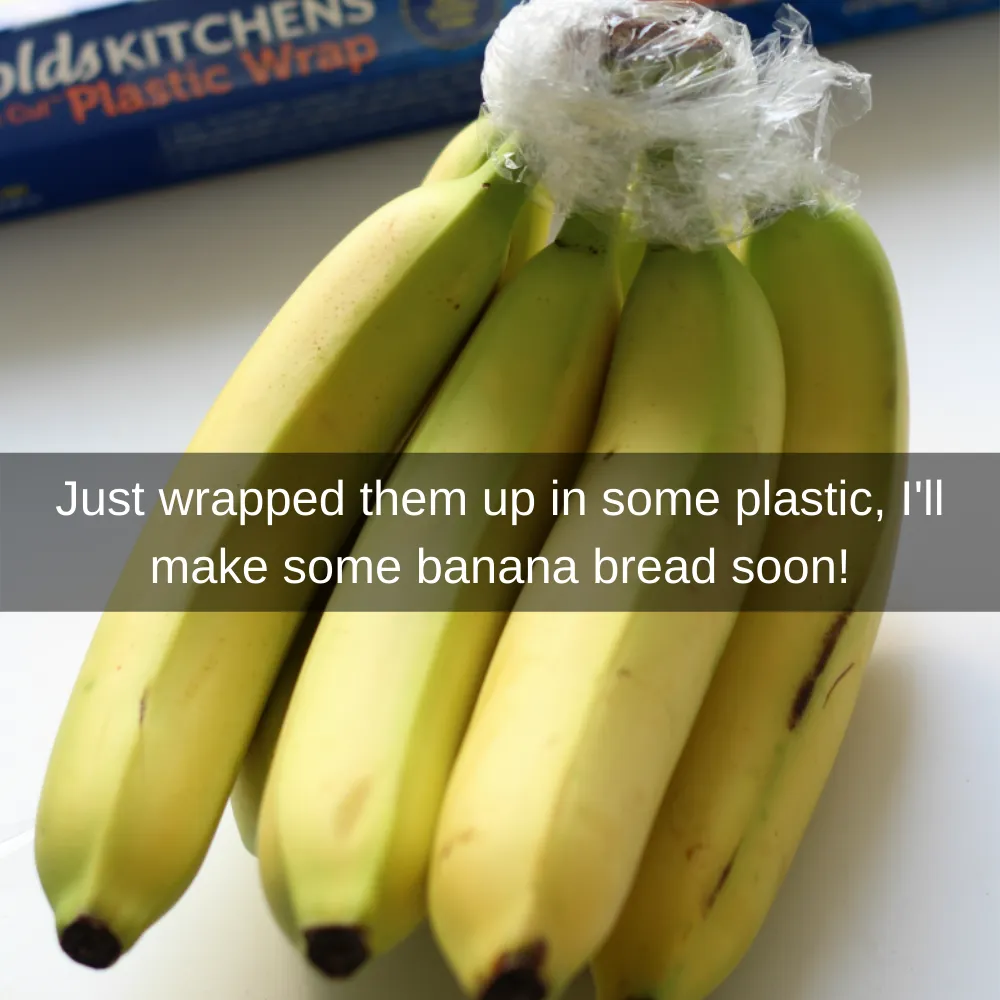 To slow down the ripening process of bananas, you can wrap their stems in either plastic wrap or aluminum foil. This will prevent the emission of ethylene gas that hastens the ripening of fruits. For optimum use in your recipes, it is advisable to separate the bananas from the bunch and wrap each stem one by one.
Wrapping it Up
At times, it can be really annoying to reach home with the plan of creating an amazing cheese board and then finding out that your preferred cheese has spoiled. However, you need not worry as there is a solution to prevent such disappointment in the future. Simply avoid using plastic wrap to pack your cheese.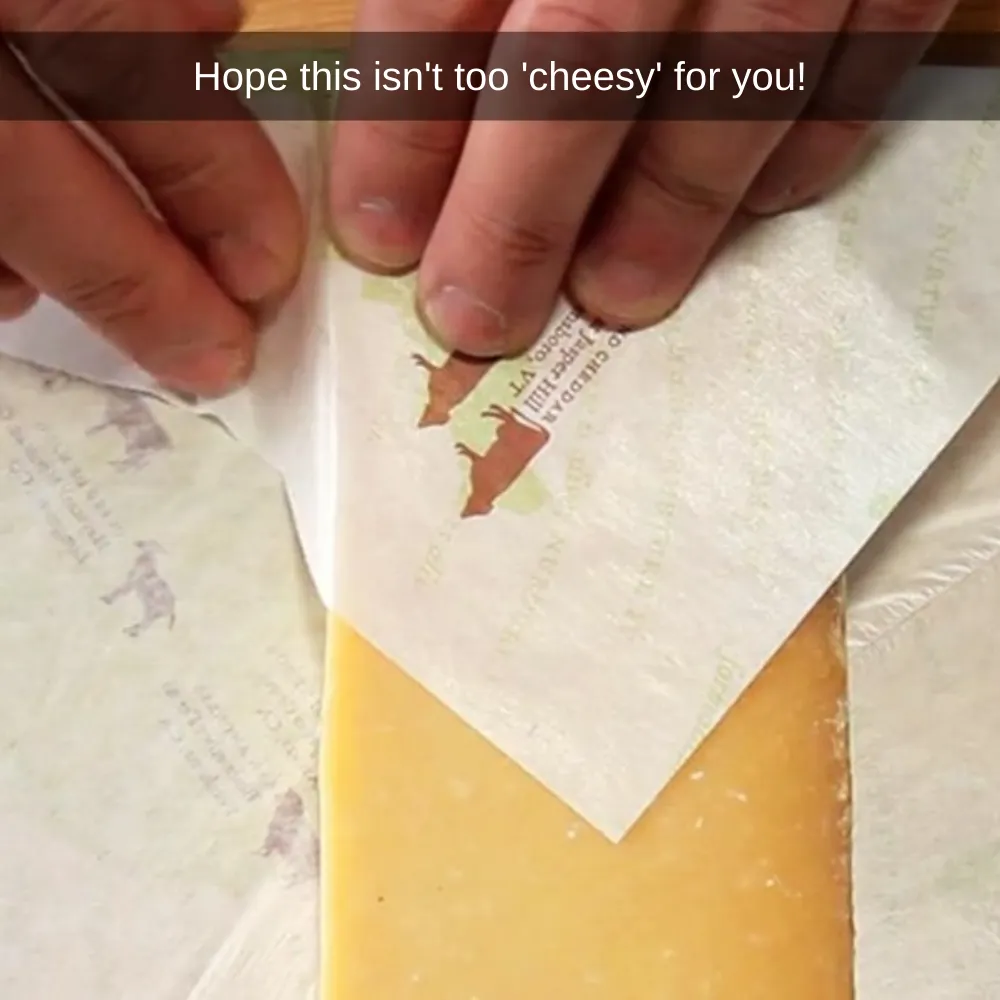 The cheese can develop mold early and generate a bad smell if the moisture is accumulated. To avoid this, it is recommended to use parchment or beeswax paper to cover the cheese, leaving some space for it to breathe and not sweat. It's best to store the cheese in a crisper drawer as it has a more stable temperature compared to other areas of the refrigerator.
Hanging in There!
Onions also release ethylene gas which speeds up the process of ripening. To prevent spoilage, it is advised not to keep onions too close, even along with other veggies such as potatoes. However, there is a solution if you have extra pantyhose with you.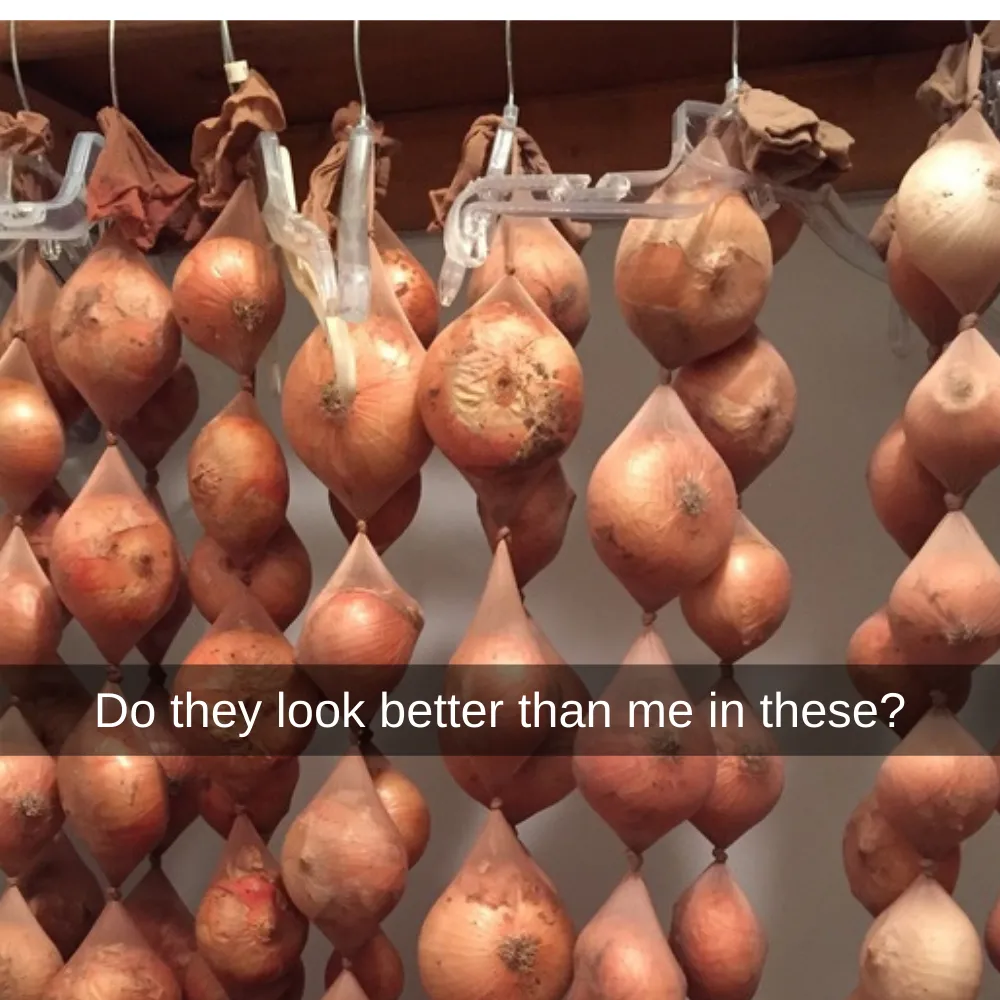 To preserve onions for a longer period of time, take a set of pantyhose and stuff the onions individually into the feet of the stockings. Use a knot to secure each onion and continue this method until both legs are filled or all onions have been used. Afterwards, the stockings should be hung in a cool and dark location. You can cut an onion as needed after executing this procedure accurately, and it may last up to six months.
Pop and Go
If you are unsure whether you can finish the yogurt before it goes bad, there is a solution! Freezing the yogurt can create tasty treats that are not only healthy but also serve as a substitute for ice cream.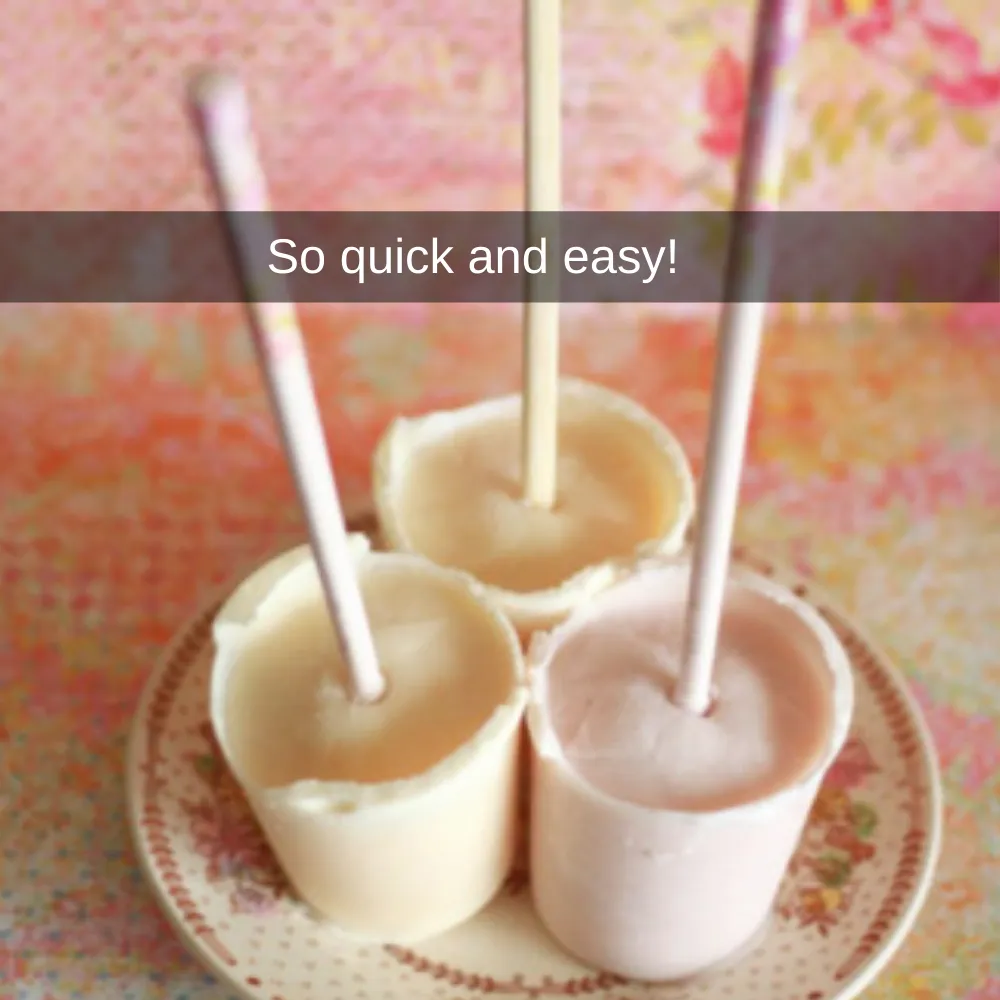 By putting popsicle sticks into smaller pots of yogurt, or even pouring a large tub into an ice cube tray, your expiring yogurt can become frozen in no time. Your new frozen yogurt can stay good for one to two months. At least ice cream can be taken off the list of groceries.
Keeping it Fresh
Whilst some herbs can be frozen in water or oil, some people prefer to keep their herbs unfrozen. Still, there are other alternatives to make your herbs last a lot longer by storing them right.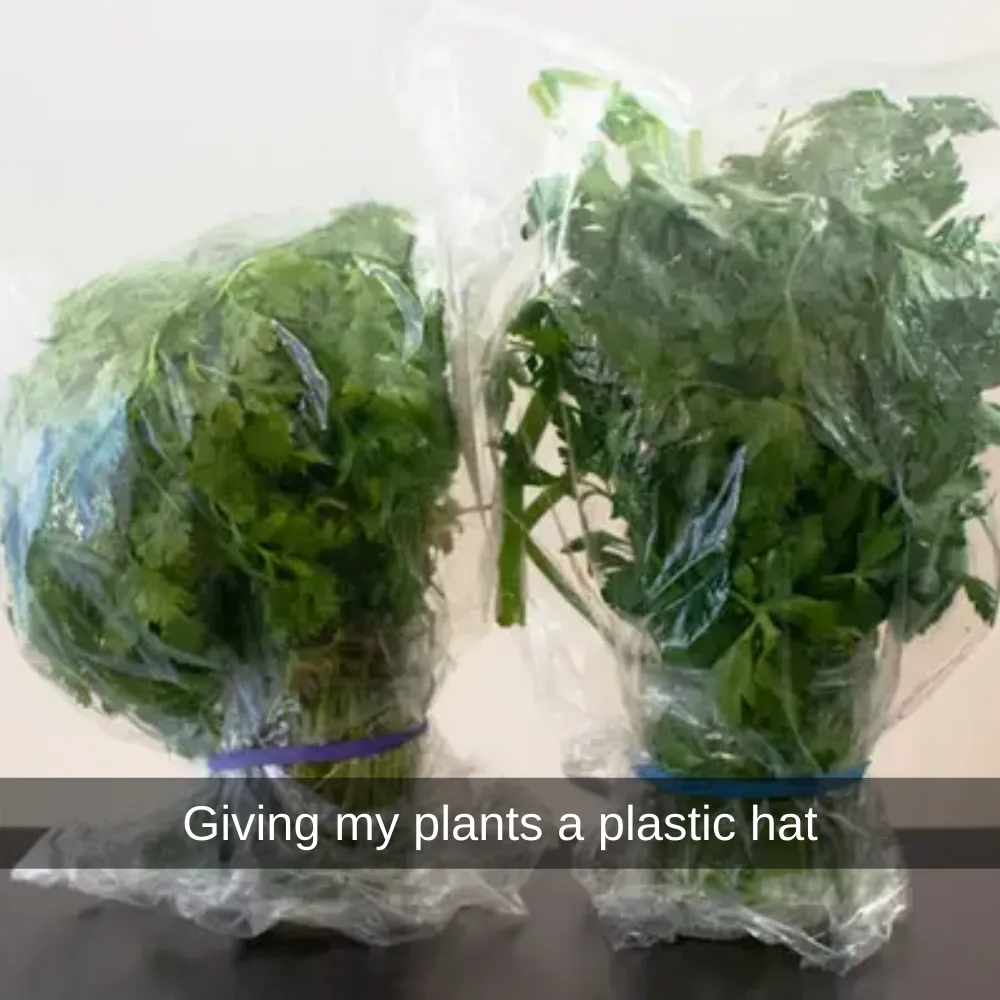 For herbs such as cilantro, parsley, dill, and mint, all that is needed is a trim of the ends before they are placed into a glass or jar of shallow water. The herbs can then be covered with a ziplock or plastic sandwich bag and secured with a rubber band at the top of the jar. This should keep as much air out as possible, helping to keep your herbs fresh for at least a month.
It's Waxing Time
Another cheese hack for anyone as cheese crazy as we are! Cheeses such as Edam, Cheddar, and Gouda are sealed by a red wax — which helps to seal any potential moisture that could cause molding. If you have cheese wax at home, you can do what this person did by cutting up your block of cheese and covering each individual piece with wax.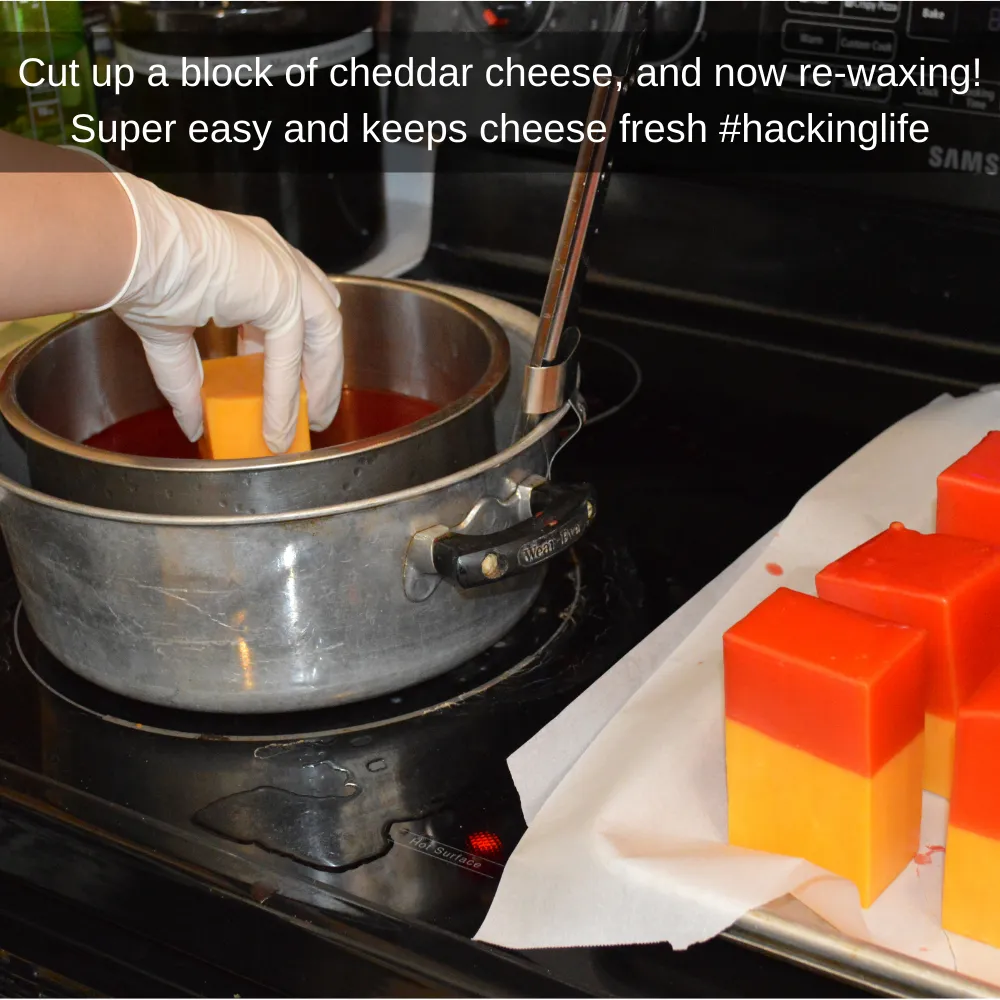 If you don't have cheese wax lying around (most people don't), the wax seal on your cheese can often be peeled off and then re-melted. By melting the wax, you can safely seal the block of cheese to stop oxygen from getting in and preventing unwanted mold growth. The wax on the cheese is soft, pliable, and non-toxic, meaning it can be re-melted many times to seal.
One in a Melon
While watermelon is one of our favorite and most refreshing treats, improper storage can lead the fruit to its expiration pretty quickly. This can be quite difficult when there's not enough shelf space inside the refrigerator.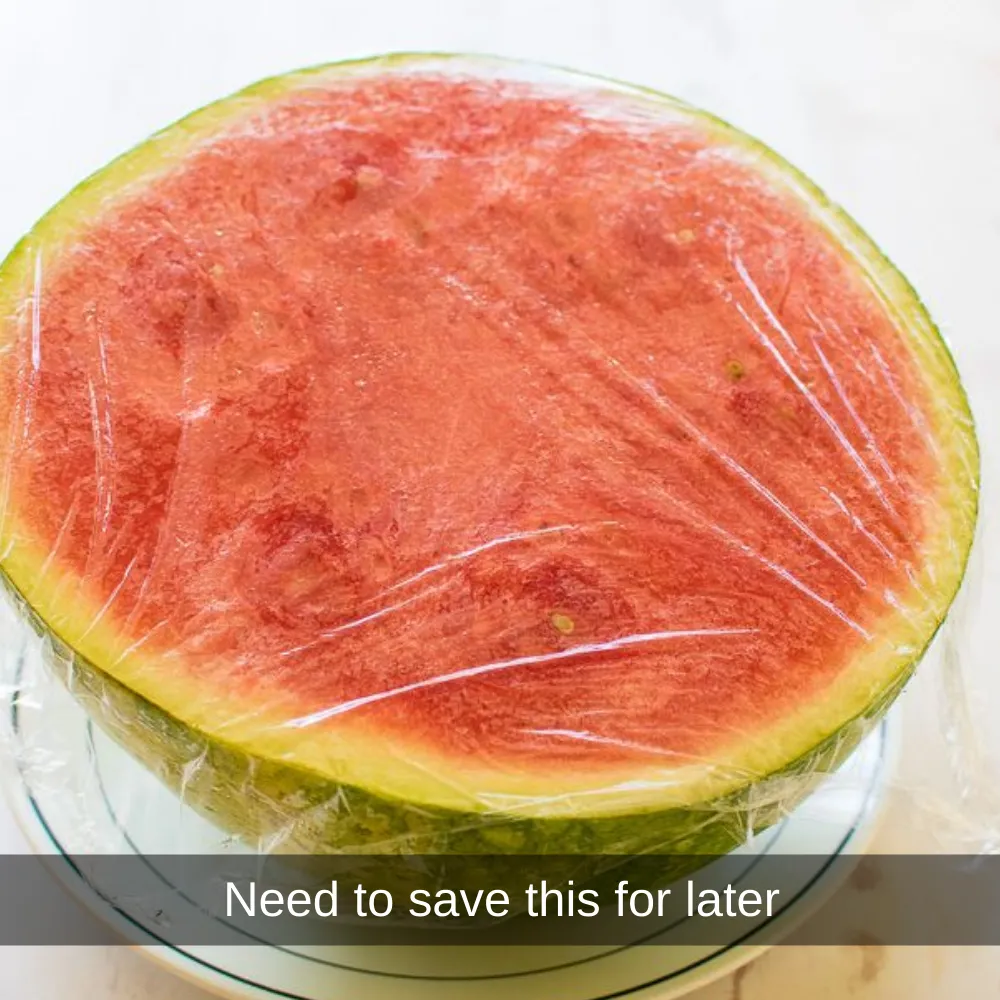 One way to keep your melon crisp, refreshing, and juicy is by using plastic wrap. Place your cut watermelon on a plate that's big enough to fit, and cover it in plastic wrap so that it retains its moisture and stops further air from getting in. This can often lead to an extra week of watermelon snacks, so make sure it's wrapped tightly!
Seal it Up!
We always dreamed of owning a vacuum sealer. The magic device can extract air out of regular sandwich bags, meaning that there is no air getting into the product to make it go off. However, to keep your food fresher for longer, you can now do it with just a few tools.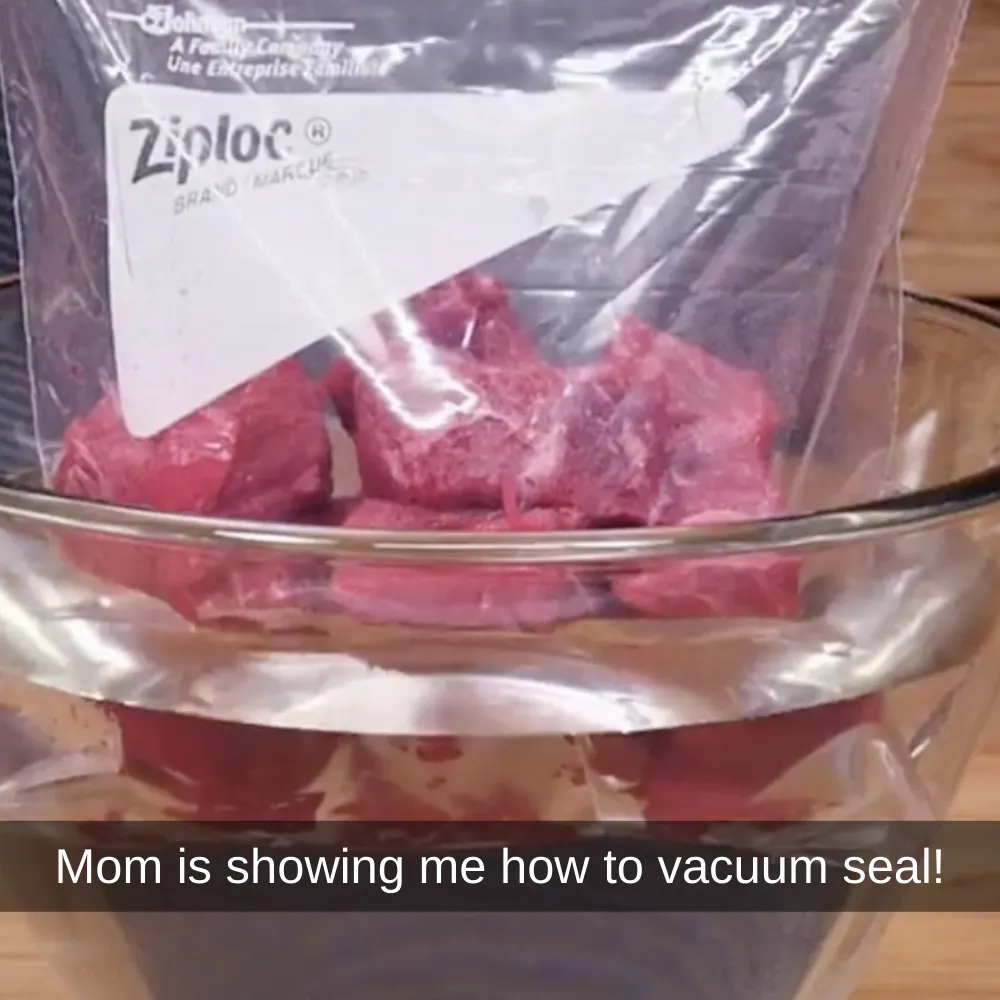 Put your desired product into a plastic sandwich or Ziploc bag, squeezing out the air before sealing the bag. However, you should leave the last inch of the seal open. Next, lower the bag into a pot or tub of water. As the bag lowers, water pressure will push the air out of the bag. Before the bag is fully submerged, seal the final inch over and pull the bag out of the water.
A Fineapple Trick
We love to eat pineapple, however, we often have trouble getting the pineapple to ripen just enough to taste sweet. Leaving it an extra day or two can make it go rotten. The solution is really quite simple.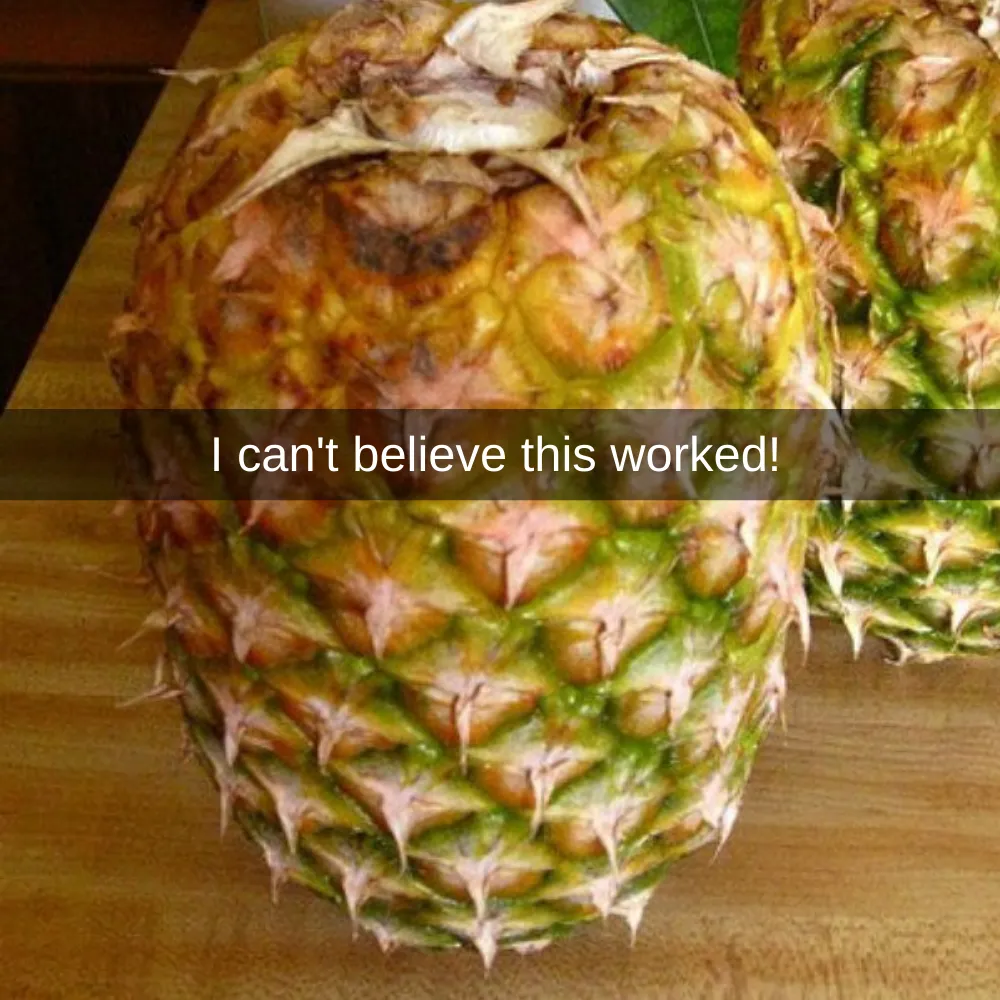 To make your pineapple juicier, simply cut off the top, flip the pineapple upside down and cover it in plastic wrap. It can then be stored in the refrigerator for a couple of days. By doing this, the juices from the fruit will trickle down from the riper bottom and distribute throughout the rest for a tropical treat.
Do We Have Beef?
Ground beef is such a versatile ingredient that can be used for many dishes — hamburgers, spaghetti, and pies. However, when you're cooking for one this can often pose a challenge. To save yourself some cash, though, there's a way to make your beef go a long way.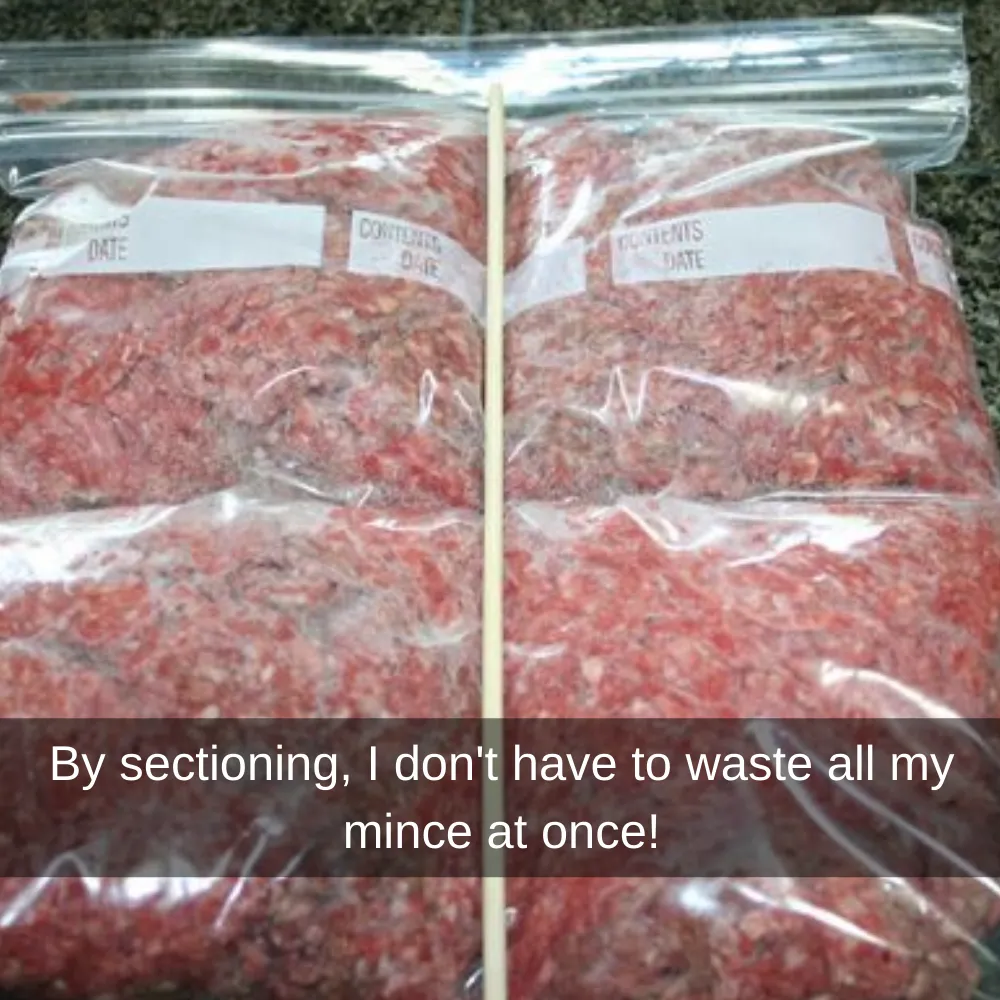 First put ground beef into a sandwich or Ziploc bag, making sure that there is little to no air inside the bag. Next, roll out the mince to the point that it fills the whole bag. Using a kebab stick or another blunt object, divide the beef into sections and put this into the freezer. When the time comes, simply cut off the number of squares you need for your recipe!
Tomayto, Tomahto
The argument about keeping tomatoes in or out of the refrigerator is a tale as old as time. Due to their enzymes, putting tomatoes in a refrigerator can alter their taste and texture. Therefore, to get the most out of them, there's a formula to follow.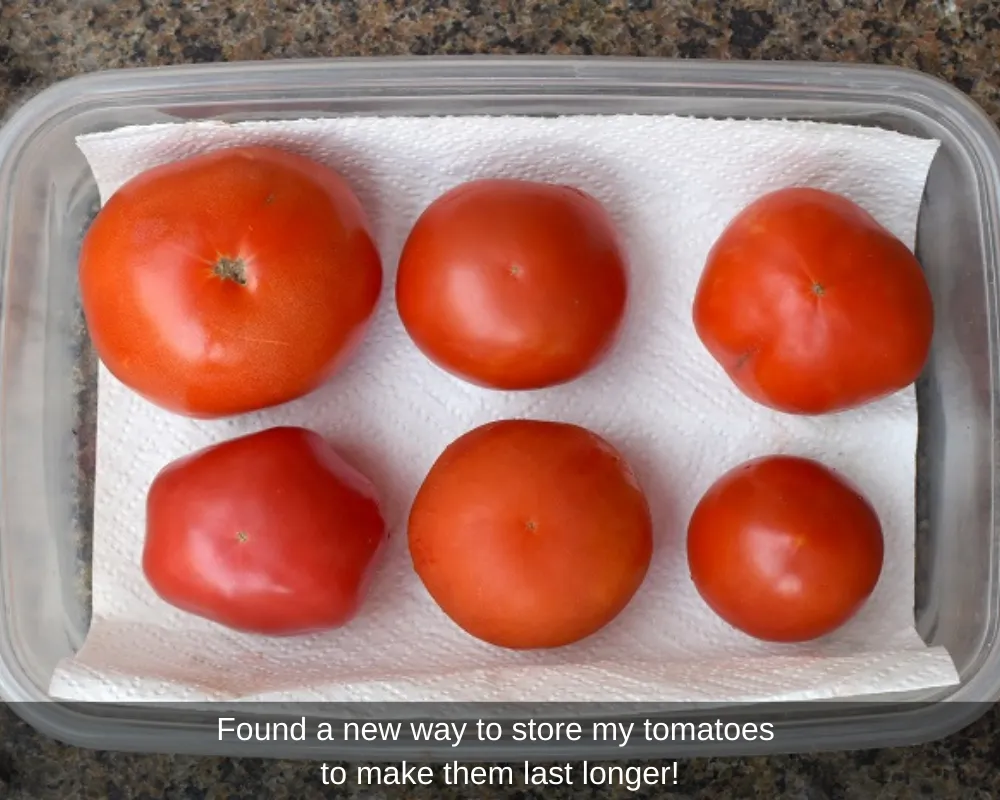 Where you store your tomatoes will determine how long they will last. If they have never been refrigerated, remove the stems and store unripe tomatoes upside down at room temperature until they fully ripen. For refrigerated tomatoes, leave them at room temperature until they fully ripen. By following this, you should get perfect tasting tomatoes each time.
A Grate Idea
Mozzarella can be enjoyed as a snack or as part of a meal. However, if it's stored incorrectly, this can cause your mozzarella to mold quite quickly. The secret is in the brine.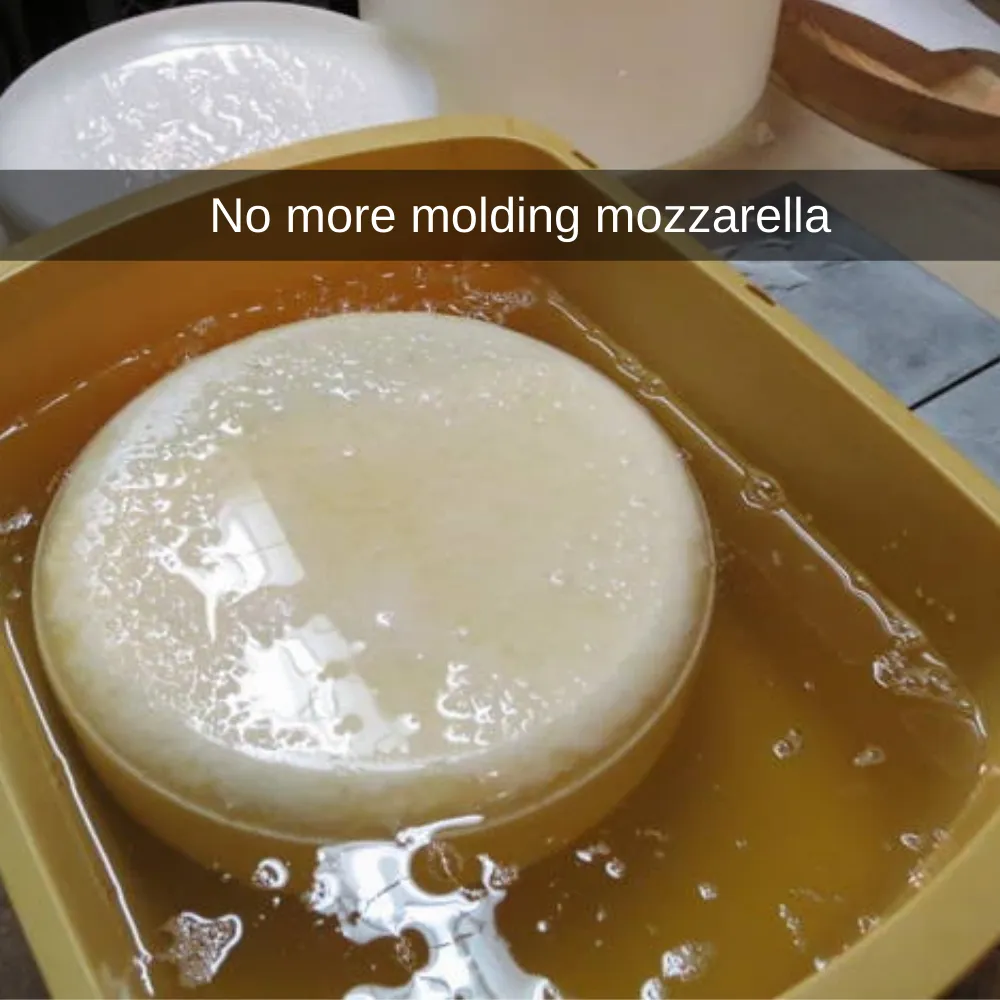 By filling a container with salt and water, this salt brine can replicate the water the mozzarella was stored in at the beginning. Seal the container and put it into the fridge. To extend the shelf life of your cheese, you should replace the water and salt combo regularly. This should keep a typical ball of mozzarella for another two or three weeks.
An Apple a Day
Apples can be a great snack to take to work, school, or even just around the house. Some of us like to cut our apples into slices, however, exposure to oxygen for a limited time can make our apples turn brown quickly.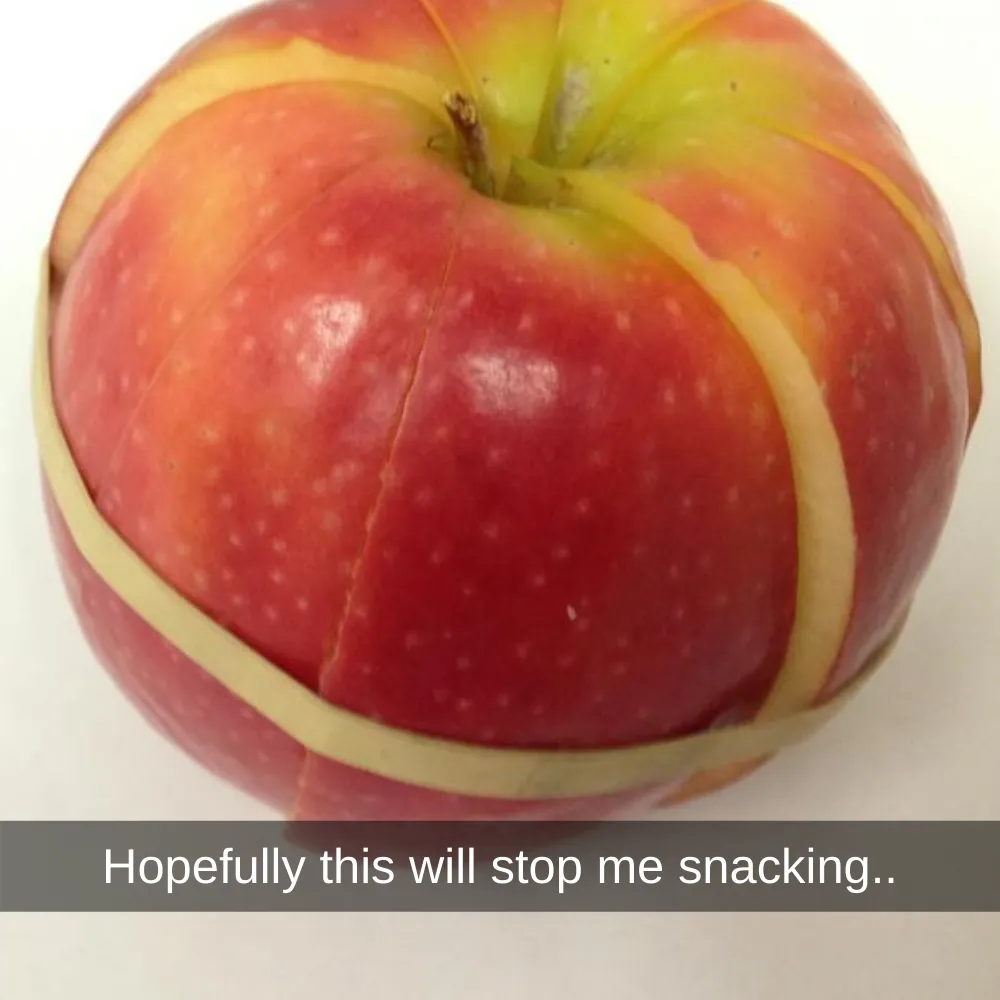 Whilst this idea may get you a few odd looks, it is very useful. Simply cut an apple up into slices as usual. Instead of putting the slices in a bag or container, put the apple back together again and tie an elastic band around it. By keeping the slices together, the fruit isn't getting any oxygen and will be crunchy for your lunchtime snack.
A Rice Idea
Often when using salt shakers, there are two possible outcomes. The salt either comes out far too fast, spoiling our food, or none comes out at all. The humidity in the air can cause salt to form clumps inside the shaker, making it impossible for it to come out.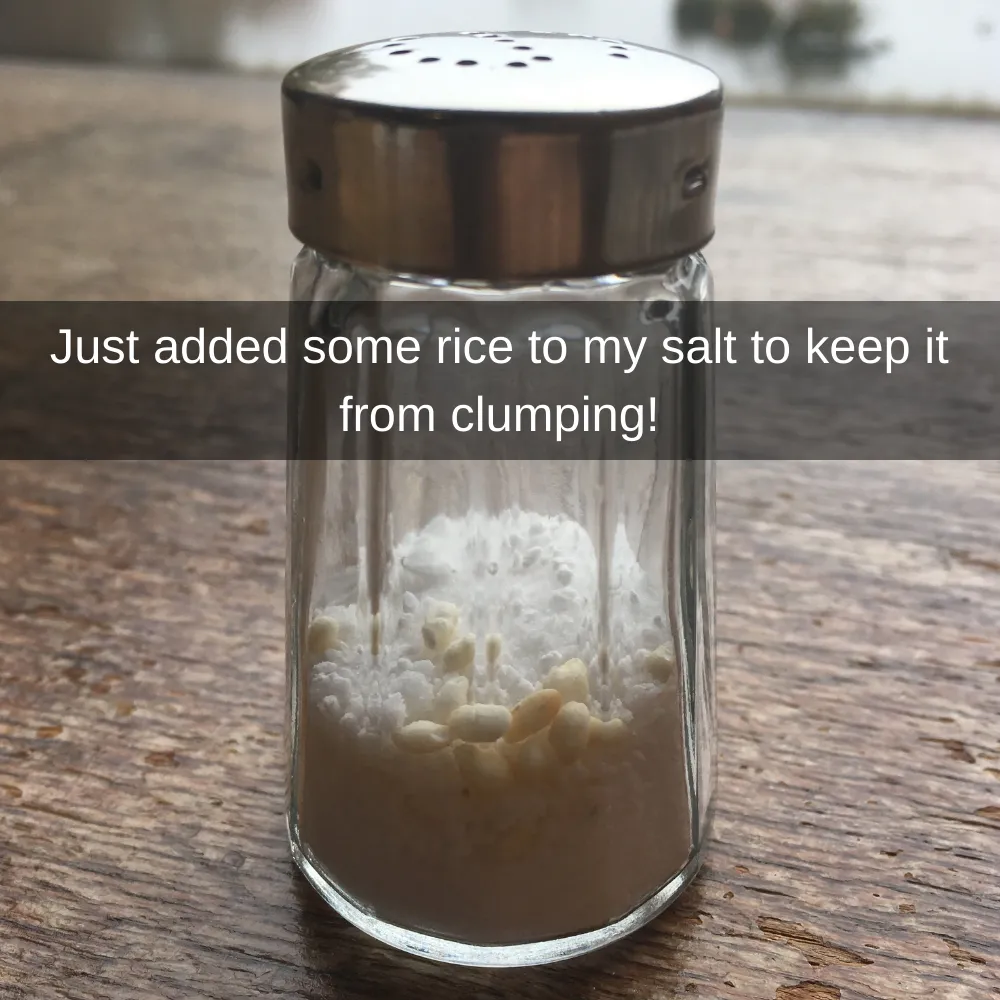 By adding a few grains of rice into a salt shaker, this will keep the humidity in the air from dissolving the salt crystals. The rice will trap water vapor molecules and protect the salt from clumping. Therefore, to avoid a salty disaster, it's best practice to add a pinch of rice to your shakers.
Sweet Tea
When hate buying a bunch of lemons just for the majority of them to rot before we get to use them. However, lemons can be preserved quite easily.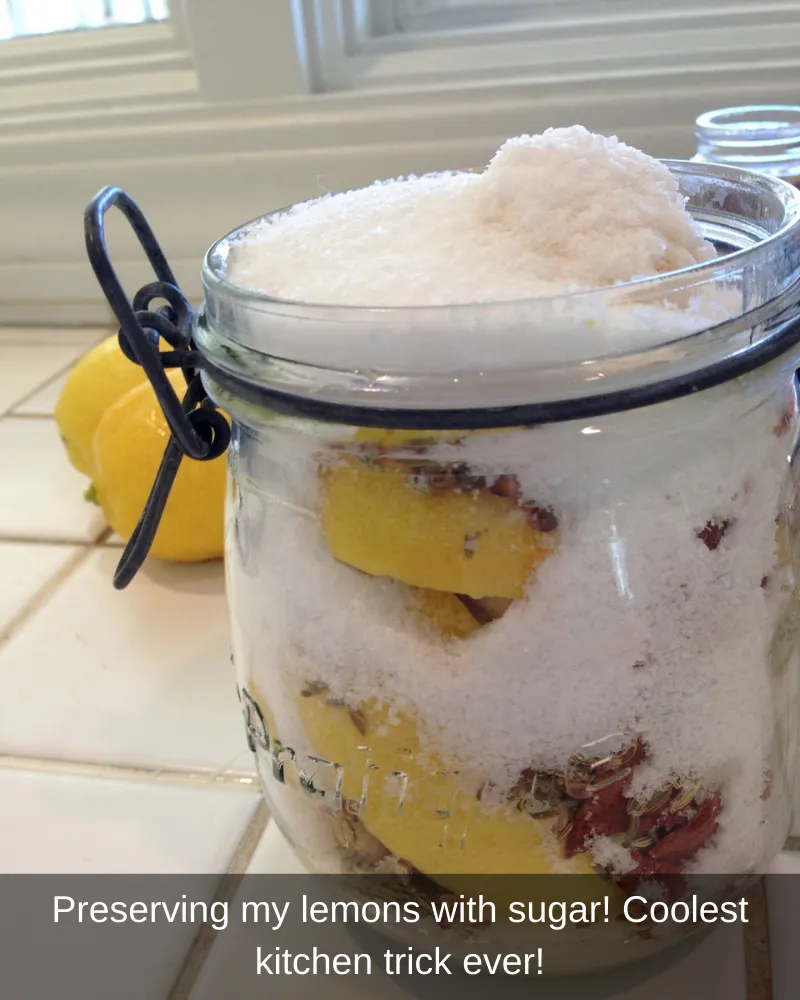 Lemons can be sliced or cut in half. By placing them in a jar with a layer of sugar between each slice, this will preserve lemons. When the jar is full, cover the top using a lid and place within the refrigerator. The sugar will start to form a syrup and keep the lemons sweet until it is time to use them. They can be used in baked goods, or even as an ingredient in sweet tea.
Bready to Eat
Let's be real — we've all faced the dilemma of choosing the right size loaf of bread while shopping at the grocery store. Getting a larger loaf may mean that there's too much bread to eat before the expiration date, whereas too small could entail another trip back to the store. If you find yourself with too much bread, you can always freeze it.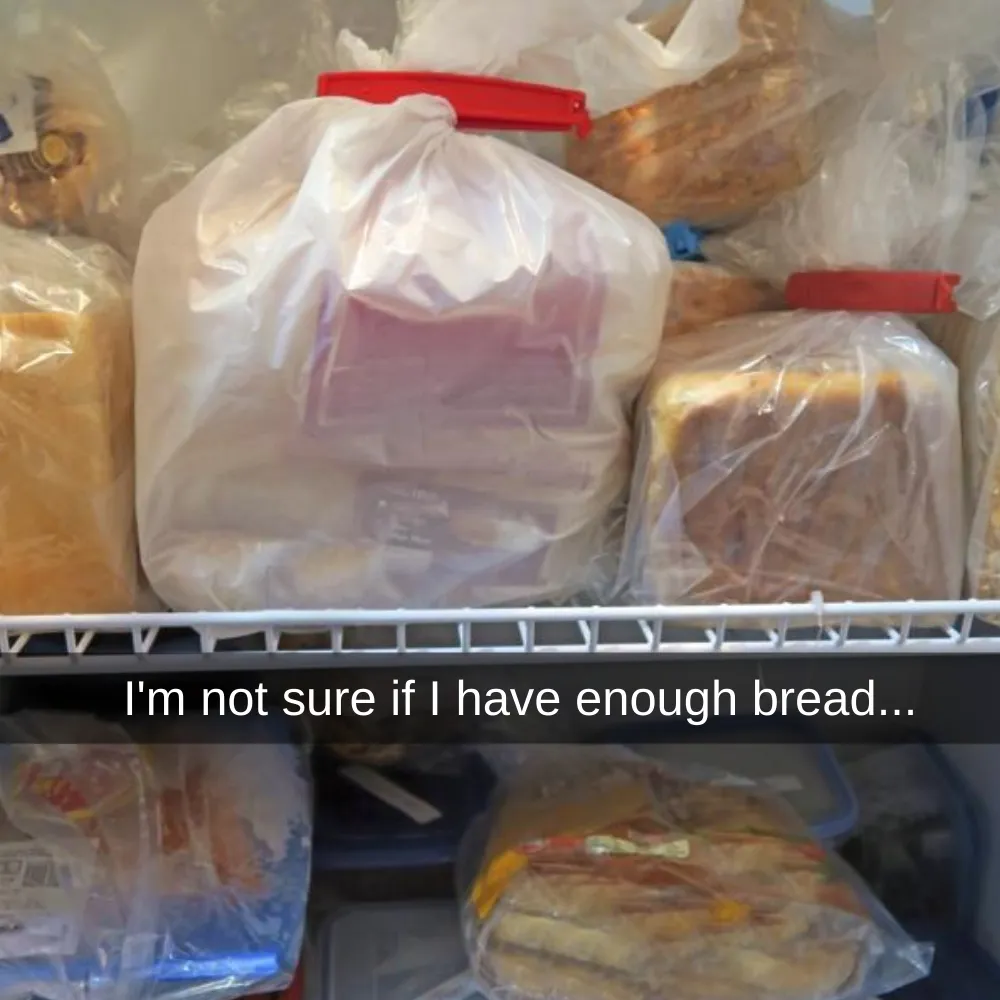 Always try and freeze the freshest bread you have so once it defrosts, it will taste just as fresh. If you've recently learned how to make bread and want to set some aside, remember to let it cool before freezing to avoid mold or soggy bread. To defrost, remove the loaf from the freezer and let it come to room temperature.
Got Milk?
We've all opened the fridge at one point or another to find that our carton of milk just couldn't make it one more day. Spoiled milk can ruin anyone's breakfast — no milk for coffee and no milk for cereal. By adding salt, however, this could help extend the shelf life.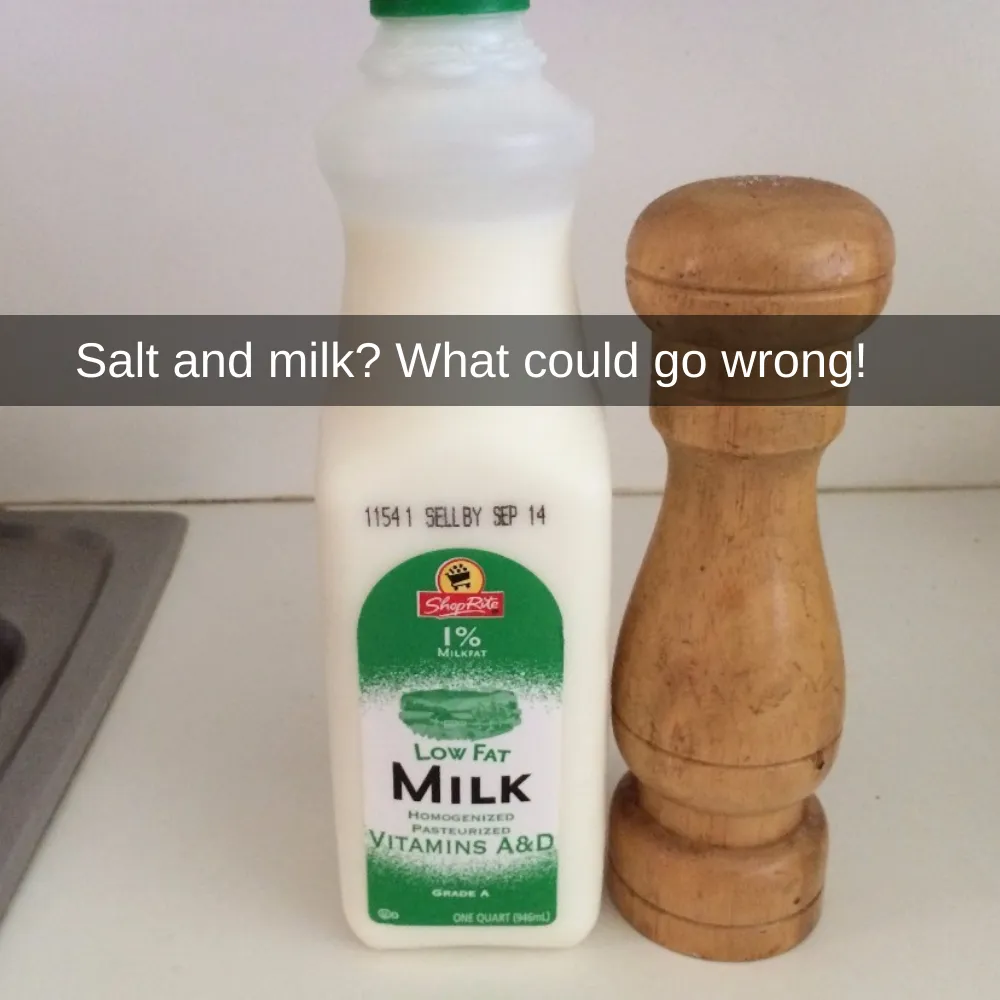 By adding a pinch of salt to your milk immediately after opening it, you can extend the expiration date of milk by almost a week longer than what it says! As the salt will sink to the bottom, it's advised that you routinely shake the milk so you don't end up with salty coffee.
Ice, Ice Baby
If you don't have time to preserve your lemons and limes in the sugar and salt solutions, there's still an easy way to incorporate them into your daily life.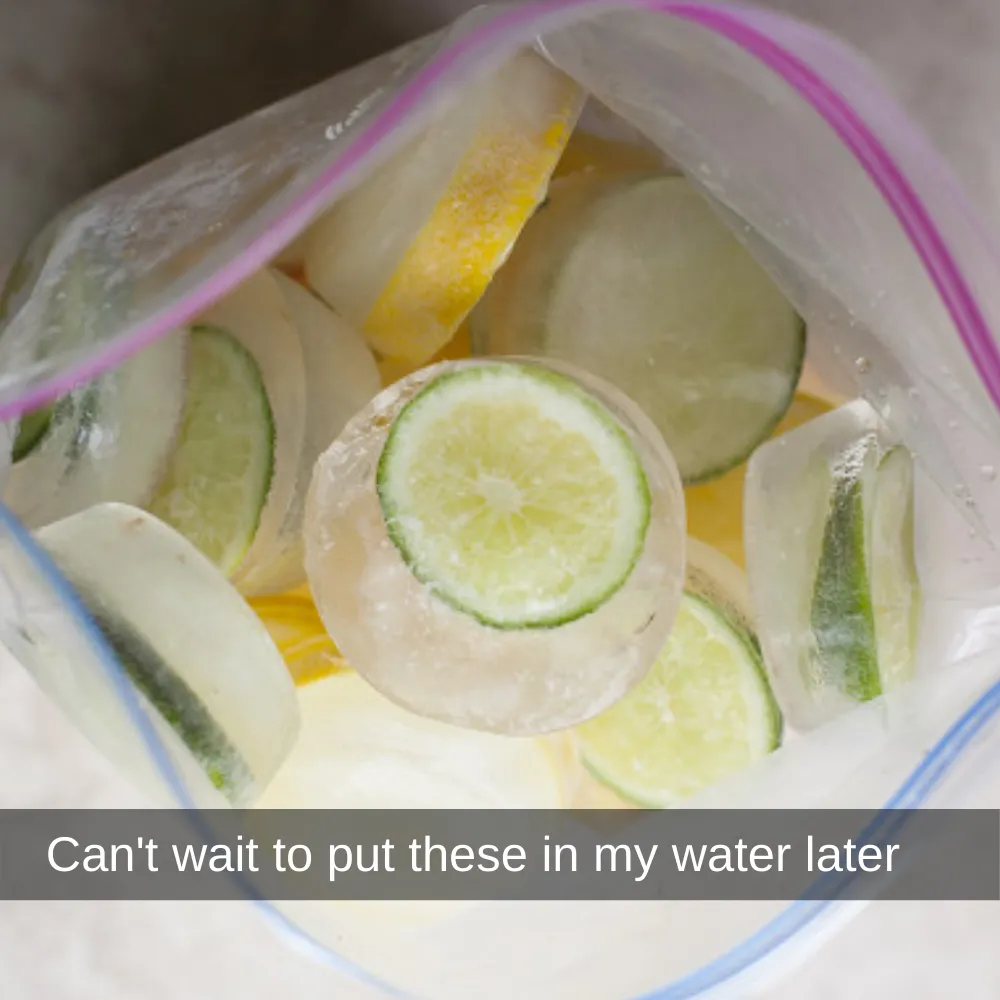 Sliced lemons and limes can be placed into ice cube trays and filled with water before being frozen. These ice cubes can be put into our water bottles when we're going about our everyday lives and can be an easy way to incorporate a bit of extra zing in your daily two liters.
An Odd Pair
Foodies are split when it comes to making an avocado taste like an avocado after it has been cut. Many people don't like the method of using lemon juice as it can make the texture a little slimy. However, food journalist Dana Velden has found the avocado has found an unusual partner.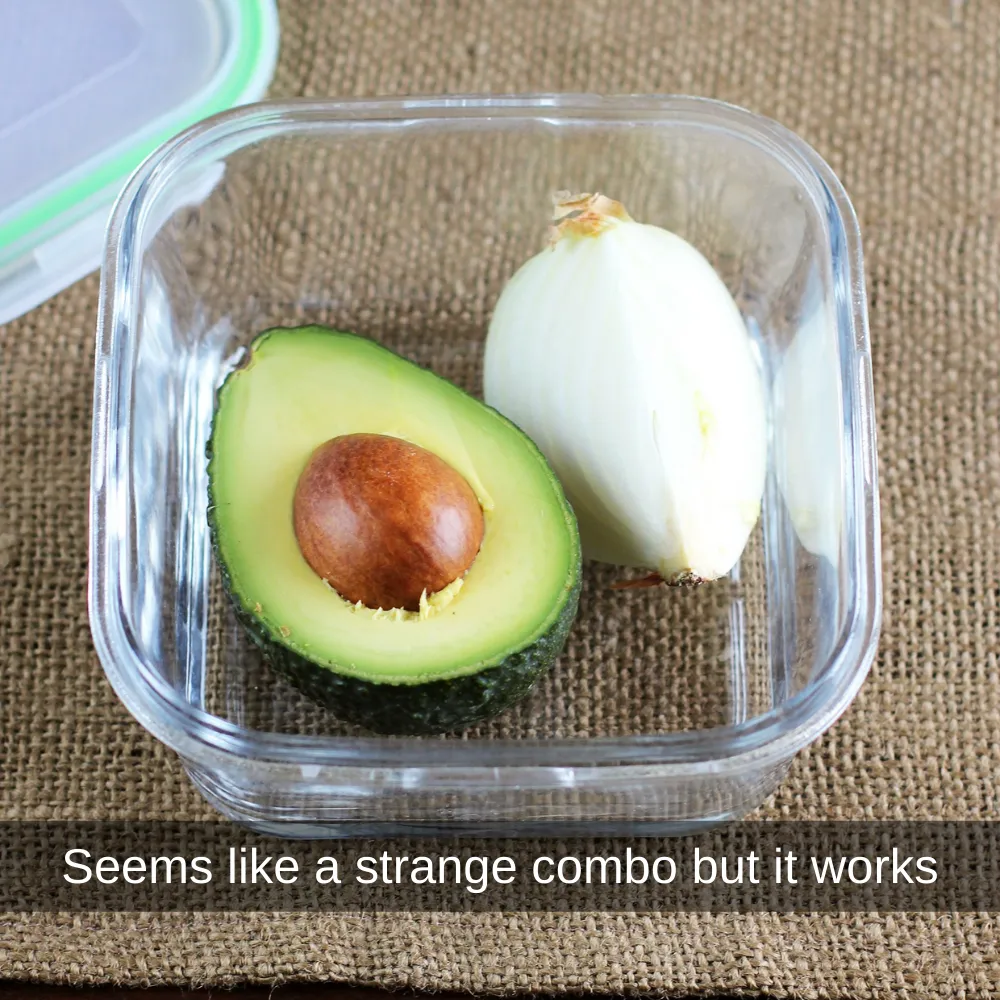 Put a cut avocado in an airtight container with a piece of onion, and cover it with a lid before storing in the refrigerator. It works as onions contain sulfur, which prevents the enzymes in the avocado from interacting with the air. This should keep the avocado fresh for a couple of days.
Oh Honey, Honey
Honey can be a natural antioxidant and has a number of antibacterial and antifungal properties. Therefore, it's always handy to keep a jar of honey in the house in case you're ill. If honey is stored incorrectly, this can cause it to crystalize.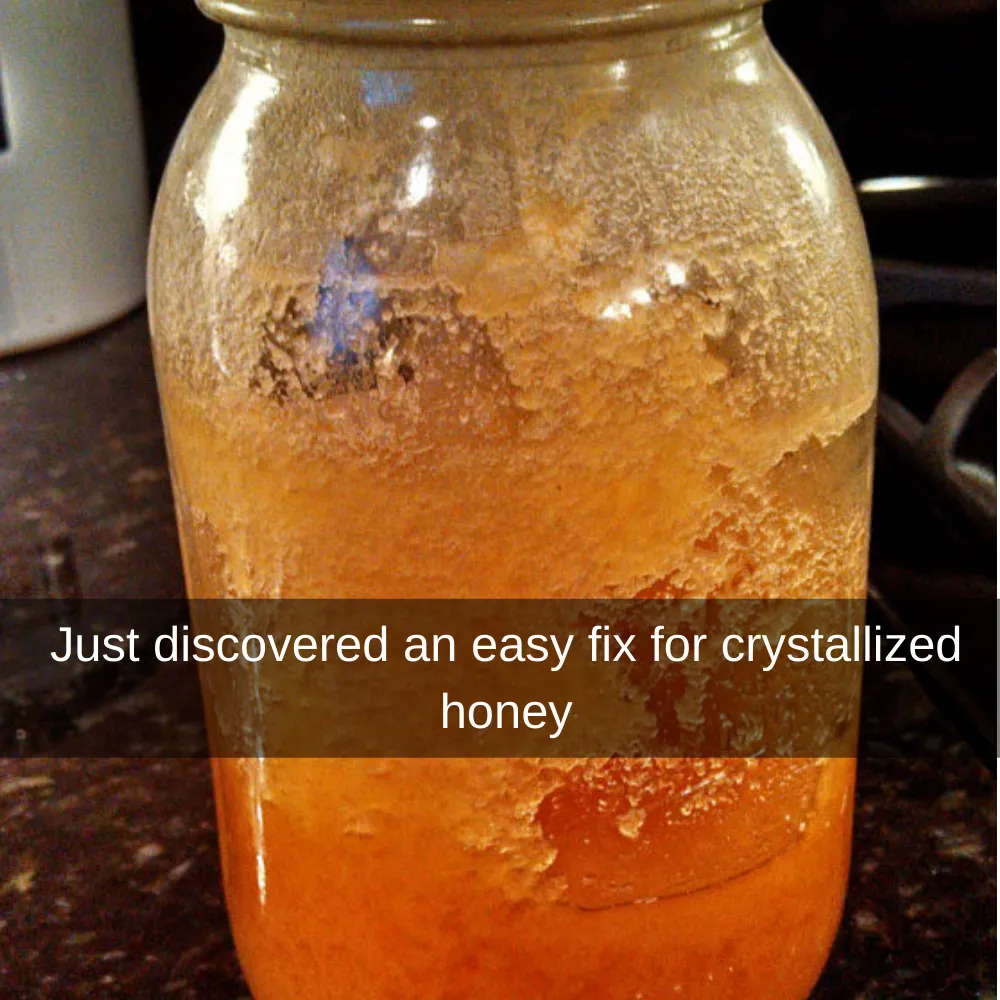 There is an easy fix to crystallized honey, however — just microwave it! If the honey is in a heatproof jar, simply place the open jar in a microwave on the lowest setting. It should take around five minutes for it to work. Once the five minutes are up, remove the jar carefully from the microwave and stir. The crystals should be gone, and you'll have some magic honey.
A Foiled Plan
Cucumbers are difficult to keep fresh. After a few days in the refrigerator, they can become soft and squishy. However, Chowhound cook, @janniecooks, has found a useful way to keep them fresh for up to nine days.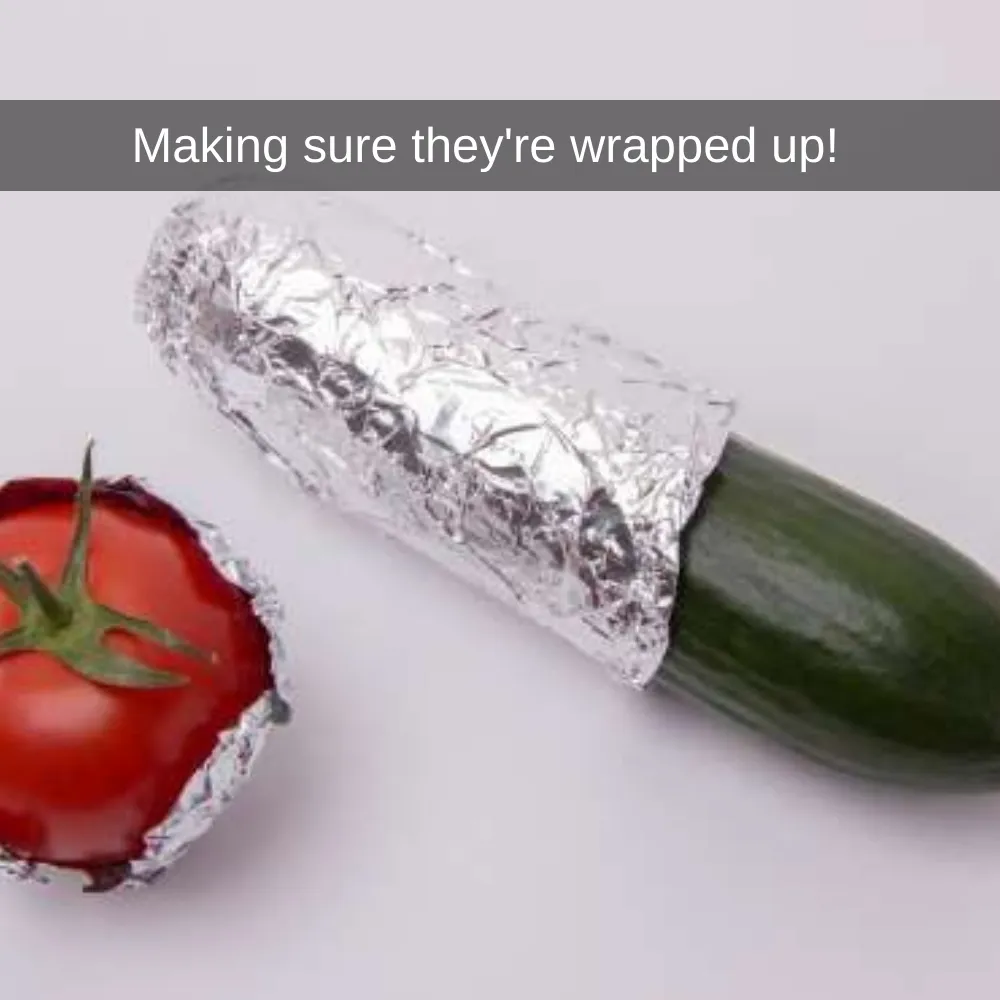 @janniecooks says, "I always wrap cucumber in tin foil and I believe that it keeps longer than wrapped in plastic." The plastic may cause moisture to enter the vegetable, making it to rot quicker. Therefore, using tinfoil keeps out the moisture and allows it to stay crisper for longer. Thanks for the tip, Jannie!
Frozen in Time
After a few days, the open jar of tomato paste in the refrigerator is sure to go moldy. If you're not sure about how you can incorporate tomato paste into your meals, then there's one handy trick to try.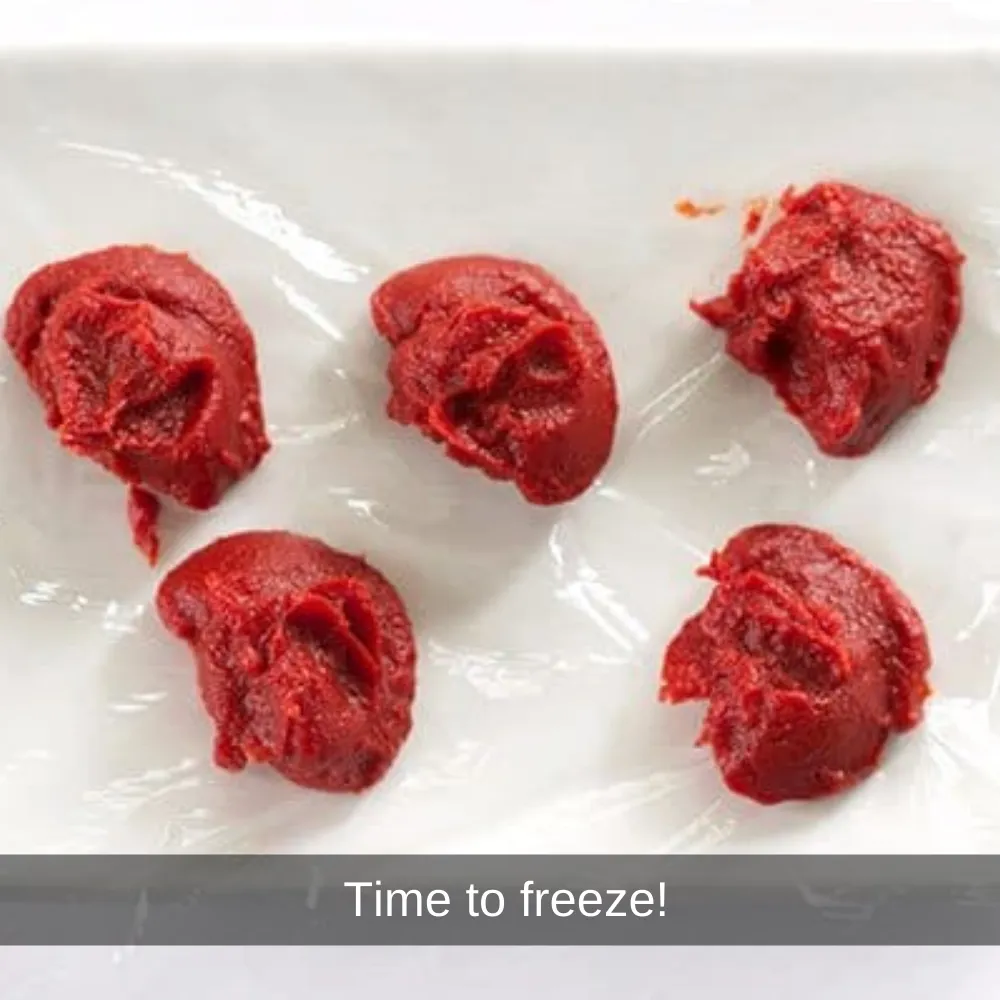 By scooping balls of tomato paste onto plastic wrap, they can be wrapped up and frozen. This then can provide a quick and easy portion of tomato paste without going overboard on the richness for a dish. Instead, it can be saved for a future meal that needs an intense concentrated tomato taste.
Butter Be Right!
We've often lifted the lid of our butter dish only to find that it has grown mold on it almost overnight. It's important to store butter correctly to ensure that it stays fresh for the longest possible time. However, there are recipes that can make your butter last as long as three years.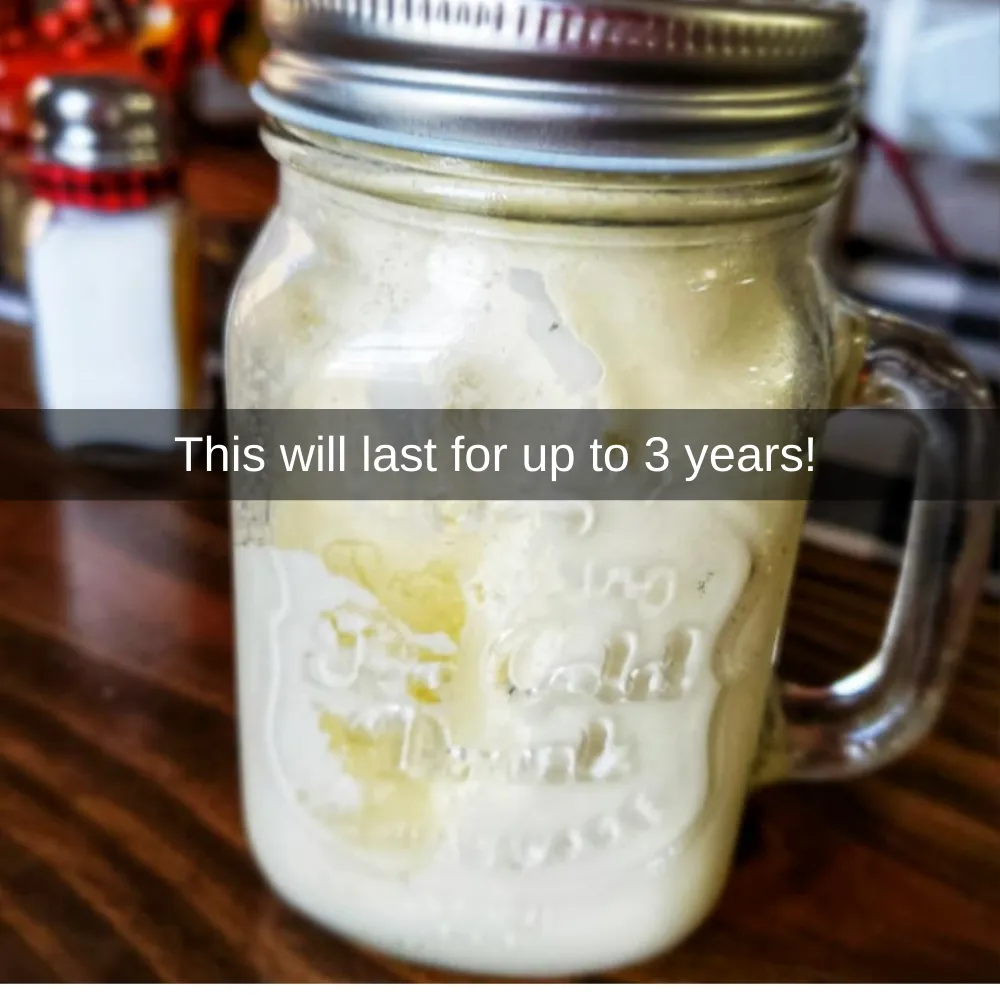 By producing canning butter, you can store jars upon jars of the stuff in a cool, dark place for up to three years. Around five kilograms of butter can get you anywhere between 10 and 12 jars of canned butter. Whilst the recipe might be a little complex, if it's done right, you won't need to shop for butter for a while!
Thanks a Melon!
Although the other watermelon trick usually only works for half or quarters of watermelon, there are ways to make sure that your watermelon bites remain juicy instead of mushy.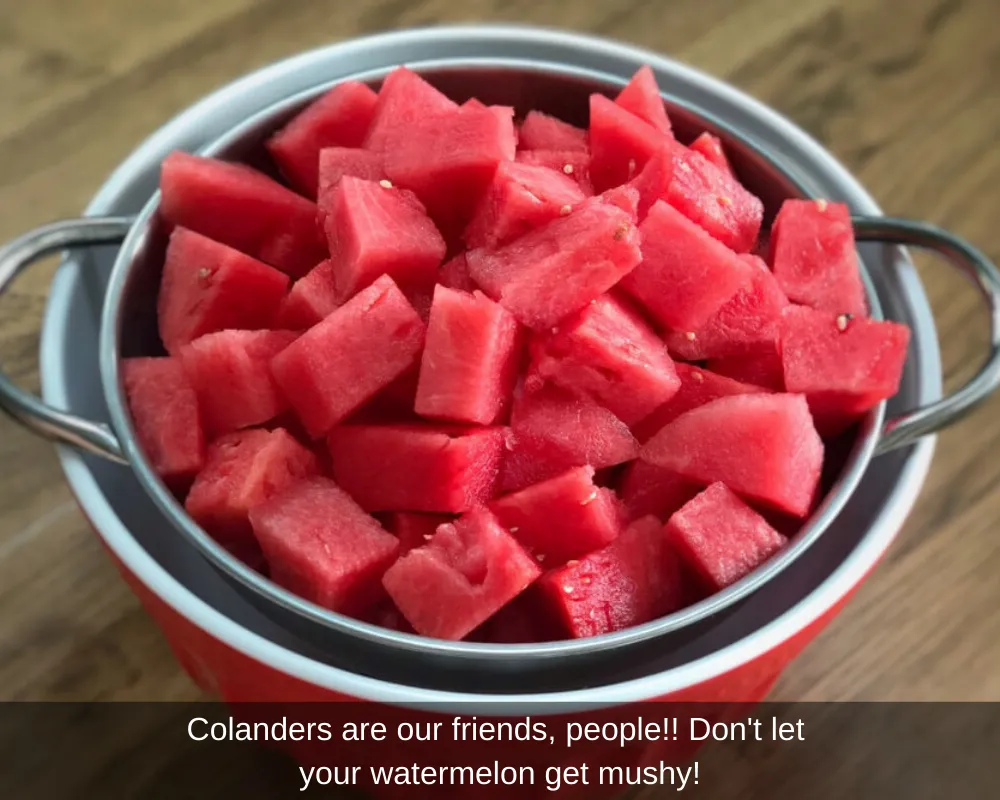 Put your chopped up, bitesize pieces of watermelon in a colander. The colander should then be placed inside a bigger bowl before it's wrapped in plastic and stored in the refrigerator. By using the colander, this ensures that the juice that comes out of the pieces does not cause it to become mushy and soggy.
Unwanted Visitors Beware!
Often during the hot, summer months, our food cupboards can attract some unwelcome and unwanted visitors. Ants can make their way inside products such as flour, sugar, and cereals if they're not stored correctly. However, one ingredient can almost guarantee they will not make an appearance.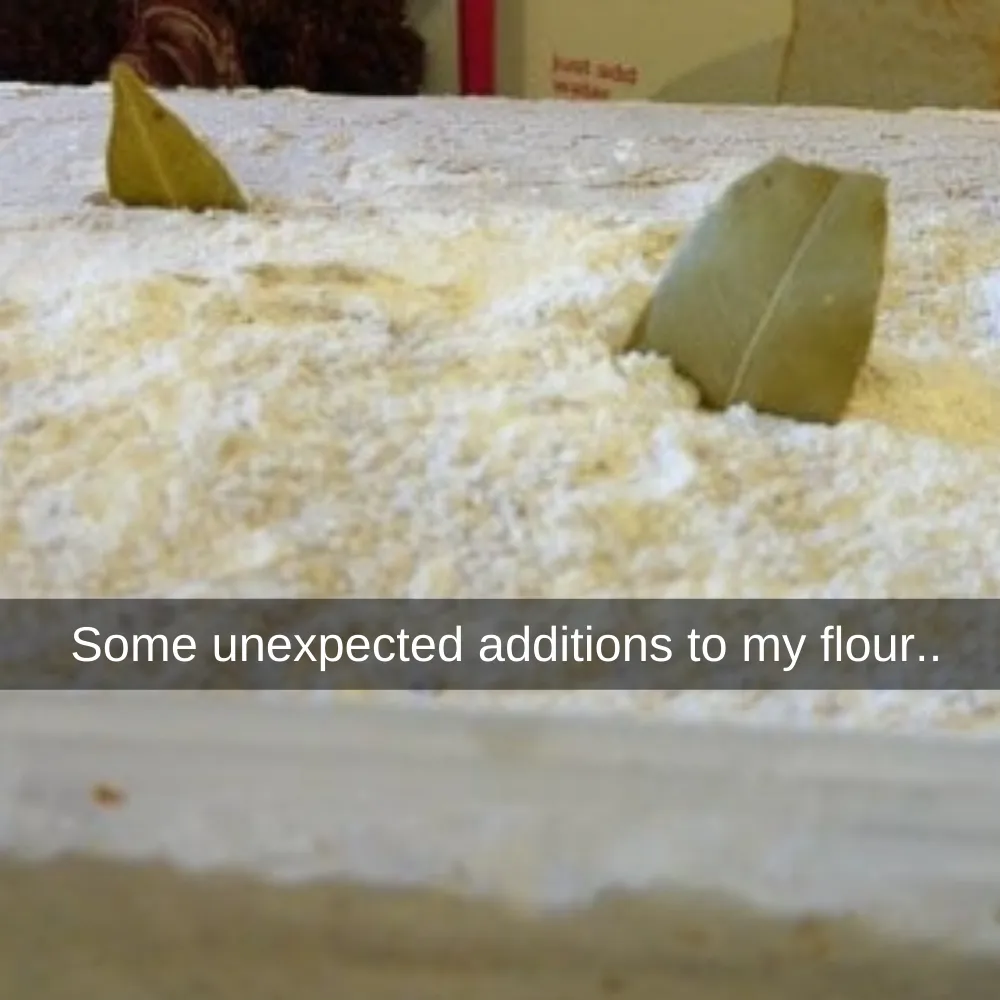 By adding a few bay leaves to your flour, this can stop ants, flies, moths, and other unwanted visitors. This is because these pests cannot stand the bitter smell the leaves exude. Just remember to take the bay leaves out of the flour if you're using them!
Green Thumb: Unlocked
Perhaps the greatest way to actually make your groceries last longer is by using the leftovers to grow your own. Some vegetables are easy to grow, and roots can form after only a week.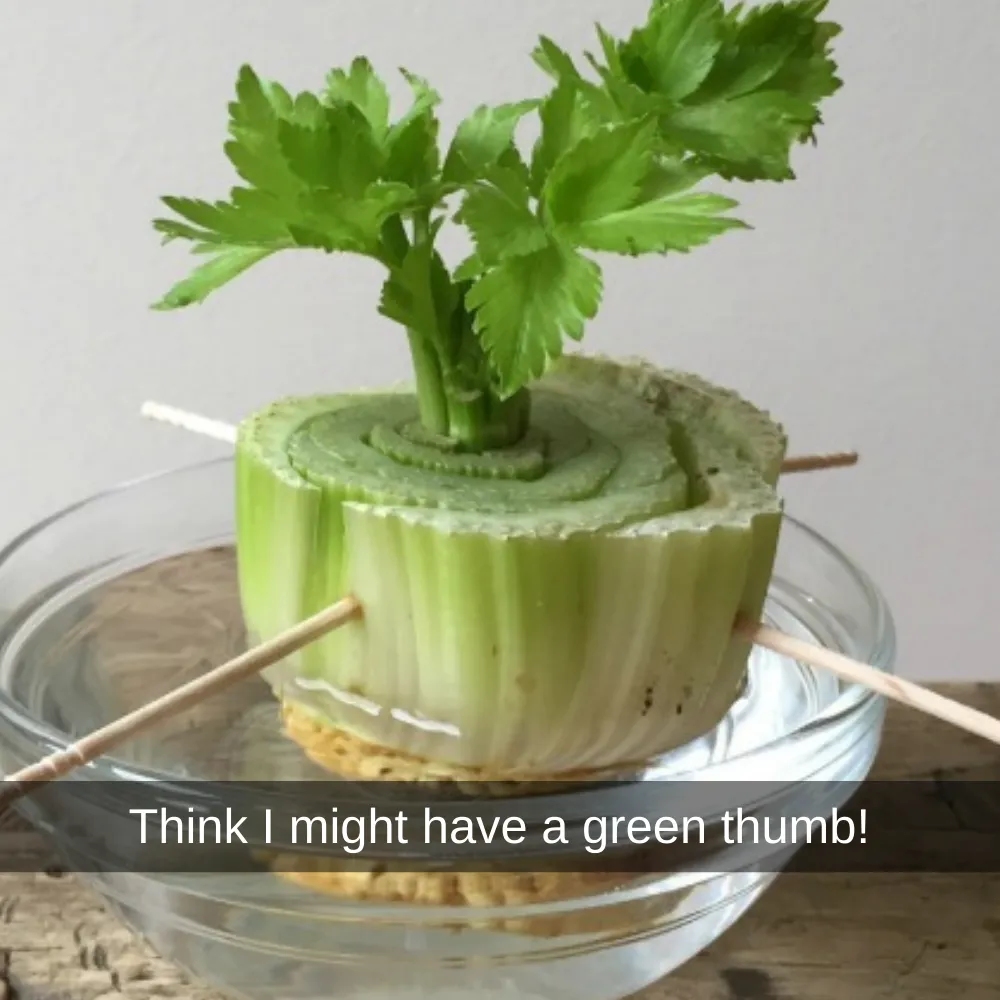 The example here shows a homegrown celery stick using the stalk of the bigger bunch. Stick four toothpicks into the stalk before submerging the bottom half in warm water. After a few days, roots will start to show, and once they are an inch long, it can be transferred to soil. Not only are you making use of your leftovers, but learning a new hobby at the same time!
Chipping Away
One of the biggest pet peeves is sitting down with a big bag of chips, only to discover that they're stale due to improper storage. By taking an extra five seconds before throwing the chips into the pantry, this could save you a run to the store.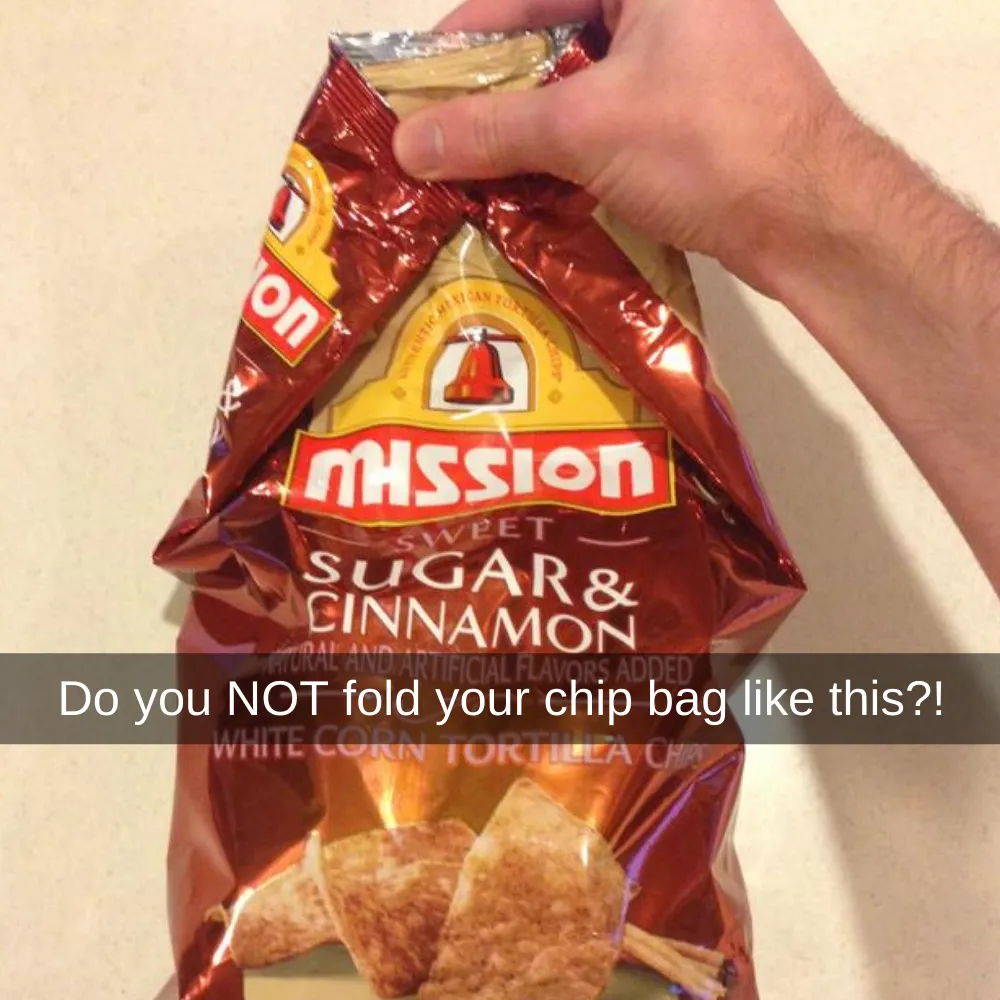 Before putting your bag of chips away, make sure to flatten the bag so that there is no air at the top. Once this is done, fold the top two corners inwards, and roll tightly down the bag. Once the top reaches the chips, tuck the folded corners underneath. This should not only seal the bag completely, but also prevent any accidental spills.
When Life Gives You Lemons
If you're not looking to sugarcoat the bitterness of your lemons, you can always use salt as a natural preservative. However, they are done a little differently to the sugared lemons we covered already.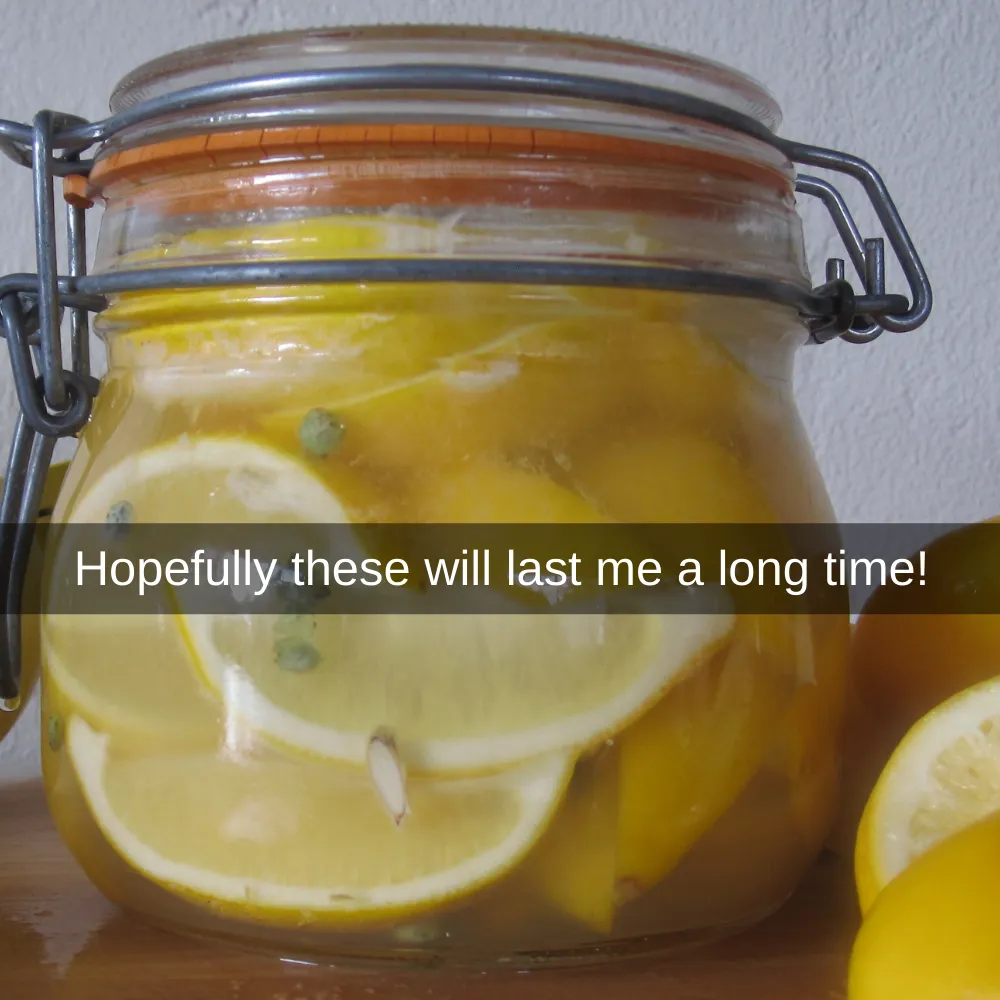 A method commonly used in the Middle East, you first soak the whole lemons in a brine solution for three days (changing the brine each day).  Then slice the lemons into wedges and toss in salt. Pack the lemons into a sterile jar and top off with lemon juice.
Raisin the Roof
You either love or hate raisins. Even looking at them, you would never believe that they could actually go off. However, there's a way to extend the shelf life of raisins by simply transferring them to another container.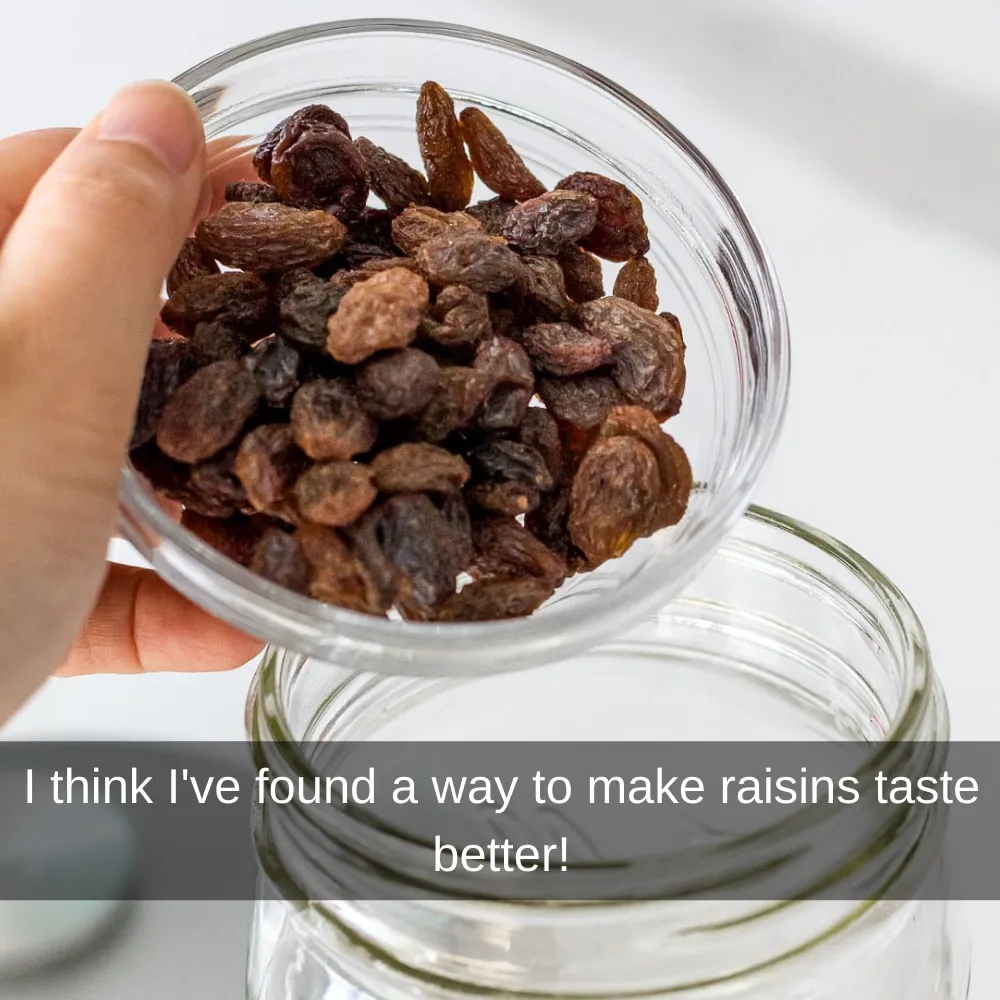 Once opened, the shelf life is only period of six months. By storing them in a tightly sealed container in the refrigerator, they can remain good for up to a year. They can also be stored in the pantry, however, over time the raisins will become less sticky and harden due to a loss of moisture, making them hard to chew.
On a Roll
If you have discovered that your loaf of bread has gone stale overnight, there's no need to worry. While there are several different ways of getting your loaf back to normal, some online users have praised the effectiveness of celery.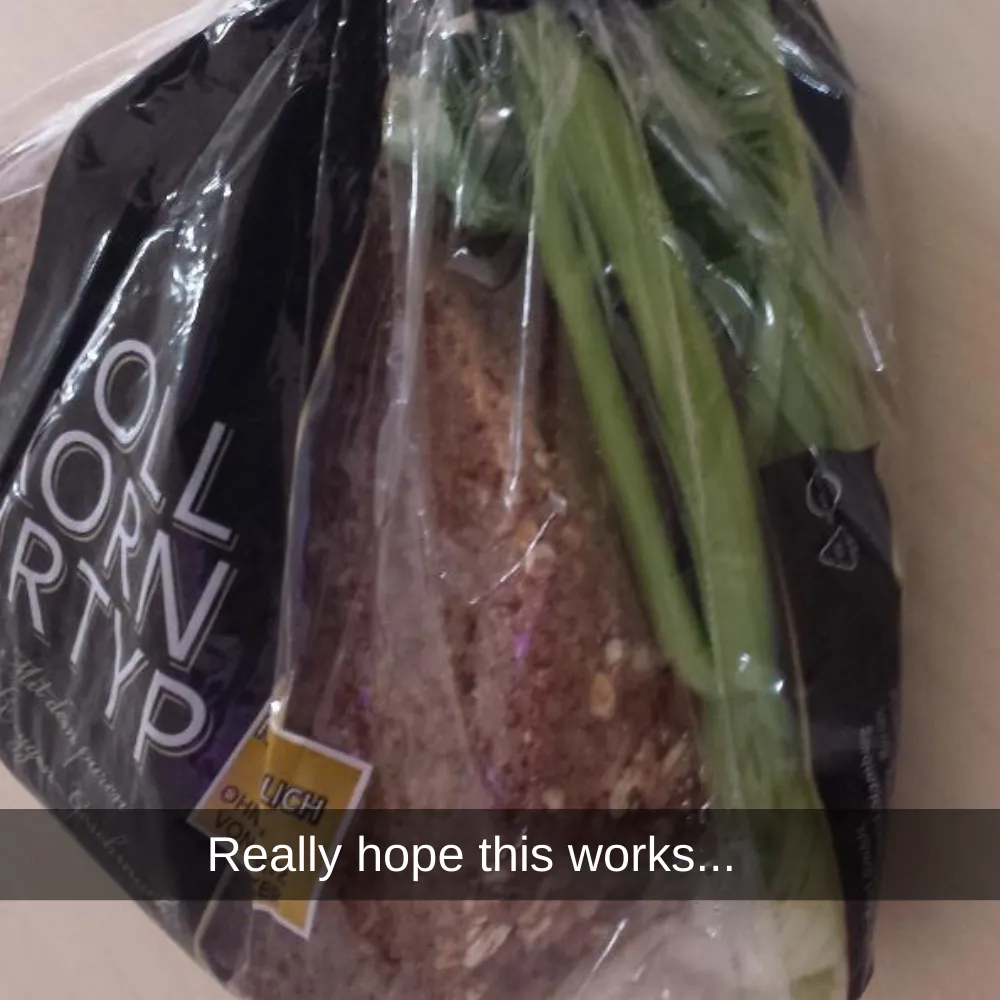 To use this celery method, put a couple of stalks of celery in the stale bread bag, and make sure it's tightly sealed or closed. Then, put the bag in the refrigerator for a couple of hours. However, it may be best to leave it overnight. The next day, take the celery out of the bag. The celery will have dried up as the moisture has been absorbed by the bread, making it nice and soft.
It's Kinda Cheesy
If you don't have any parchment paper at hand to store your cheese, there's an easier way to ensure that it doesn't dry out or go bad. Just use butter!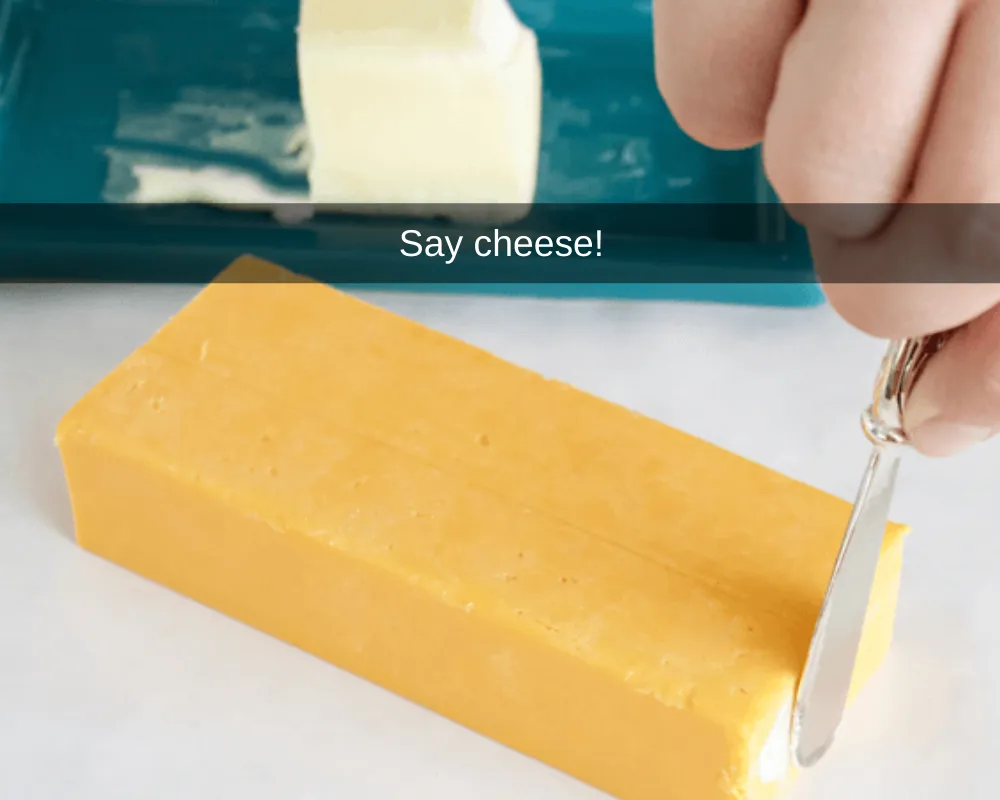 Rubbing a small amount of butter on the cheese creates a protective layer that keeps the cheese from oxidizing, thus preventing mold growth. As butter is overwhelmingly composed of fat, this will further hinder the oxidizing process. It's also recommended that you store your cheese in parchment paper after buttering it. But, you can simply reapply the butter each time you cut into the cheese.