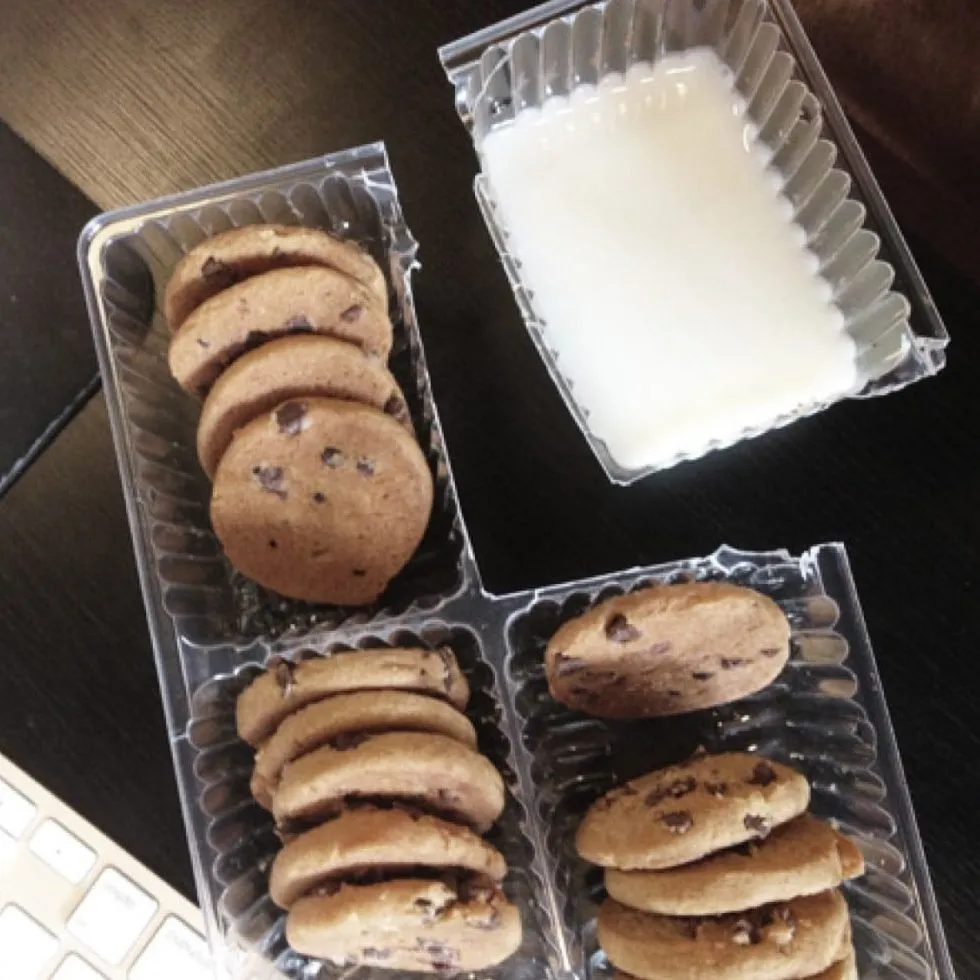 Undoubtedly, the kitchen is one of the most inventive areas in a home where personal tips, tricks, and hacks are used by home chefs in their cooking. These hacks range from using the right blend of spices to the precise cuts of vegetables. If you're curious about a genuinely useful hack like how to stop tears caused by cutting onions, you're in the right place.
Professional Basted Eggs
Eggs are an incredibly adaptable pantry staple that can be used in a wide variety of dishes, from appetizers to mains and even desserts. If you're looking for a dish that's rich and satisfying, basted eggs offer a luxurious texture that will linger on your palate.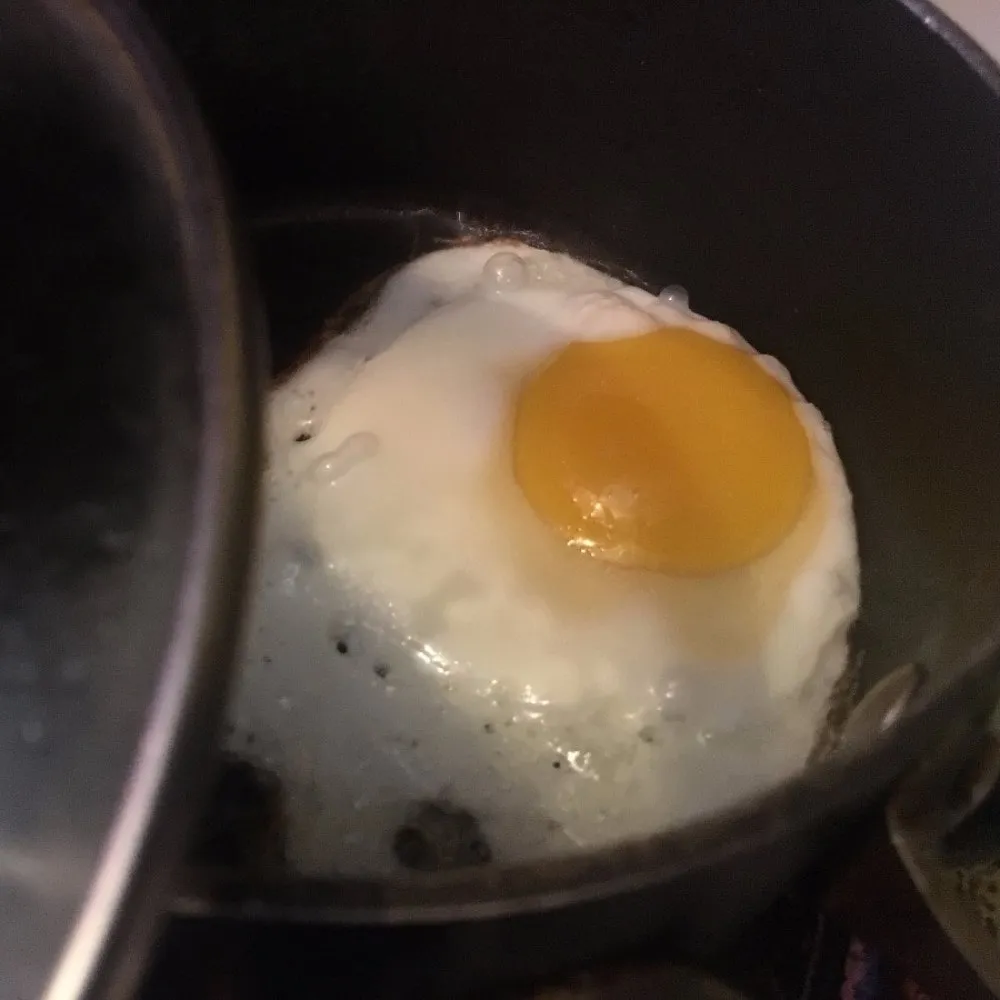 Here is a secret trick for making perfectly basted eggs that professional chefs usually keep to themselves. Start by cracking the eggs into a frying pan as usual. Instead of using oil, pour in a small amount of water and place the pan over the heat. Your yolks should turn out smooth and runny using this method.
Right Way to Warm
Be diligent about properly warming up your baked goods. When reheating items like pizza, burgers, and wraps in the microwave, it's important to exercise caution. If not, your food may end up with dry edges and an overly moist crust. To prevent this, place a cup of water in the microwave alongside your dish.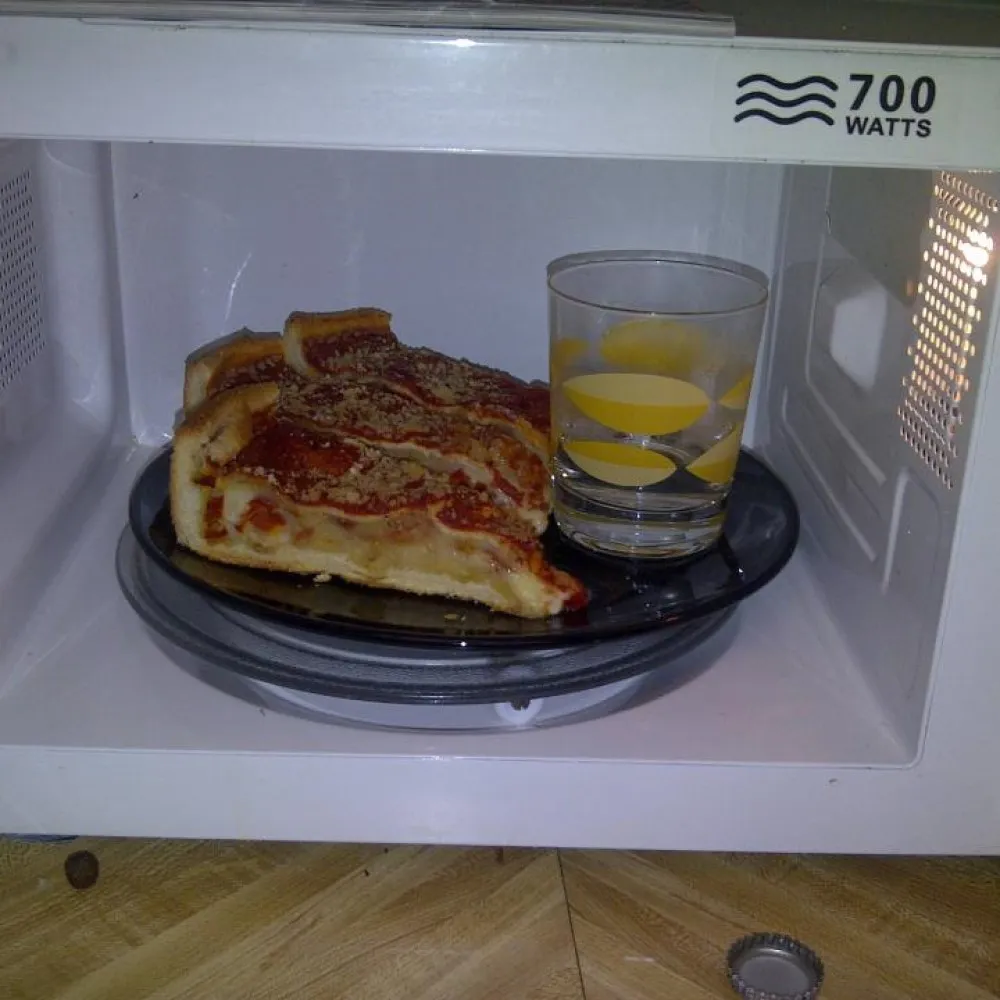 Using moisture helps to prevent the pastry from becoming too dry and also preserves the crispiness of the crust. Give it a go and your pizza will taste equally delicious even after a day!
No More Tears
Have you ever avoided cooking a particular dish just because it requires the unpleasant job of slicing an onion? It's understandable, as onions release sulfenic acid and enzymes when their skin is cut.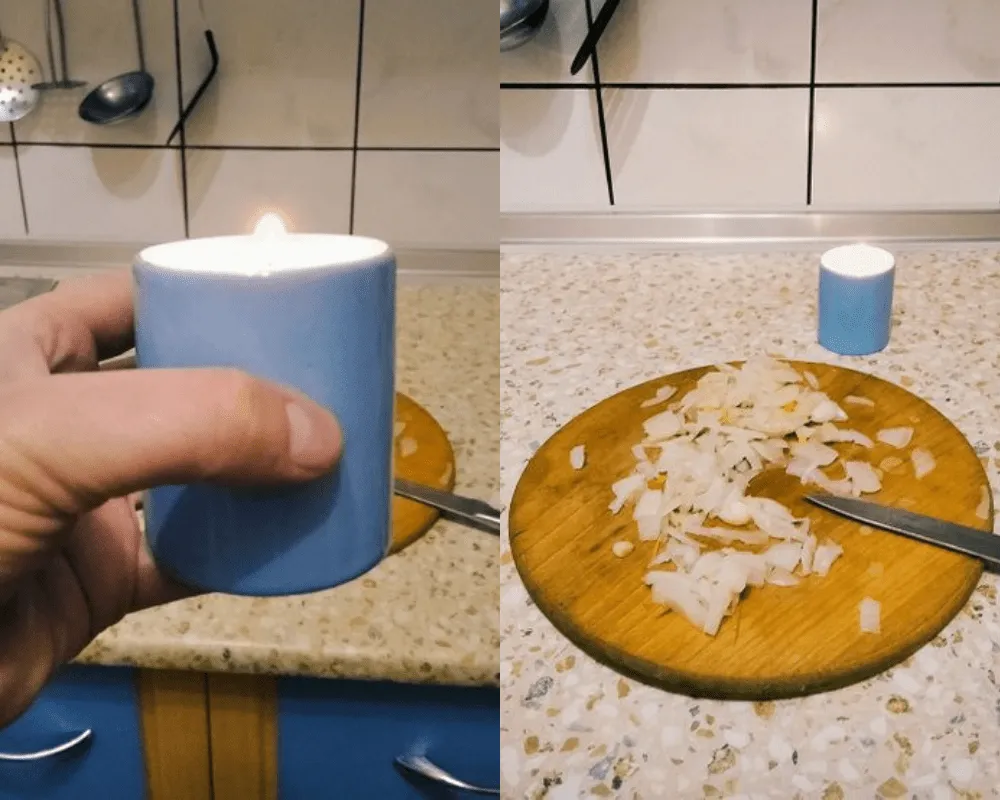 When you slice onions, they release a gas that reacts with the water in your eyes, resulting in the formation of an acid that causes tears to flow down your cheeks. To alleviate this discomfort, it's helpful to keep a lit candle near the cutting board.
Perfect Tomato Slices
It can be a challenge to cleanly slice a ripe, succulent tomato due to its delicate flesh and juicy interior. Though, it is possible to achieve thin, even slices without crushing them. Interestingly, one might wonder how restaurants manage to serve finely cut tomatoes in salads, but it's actually a simple task.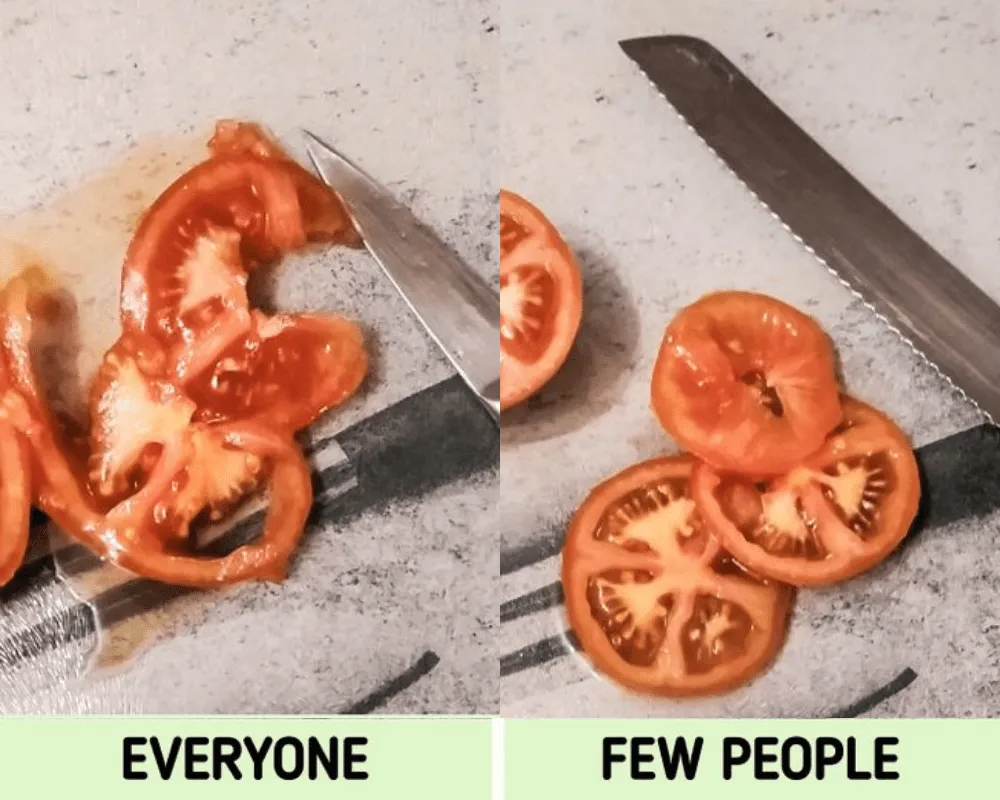 Using a bread knife will help you get thin tomato slices without causing the juice to spill out. Whenever you are making a salad or require tomato slices as a decoration, you can rely on the bread knife.
One-Pan Chicken Dishes
The main idea behind a one-pan meal is that you don't need an extra pan for cooking. Nevertheless, if the recipe calls for cooking the chicken and potatoes separately, you have two options. You can either give them individual cooking times on the stovetop, or try this alternative.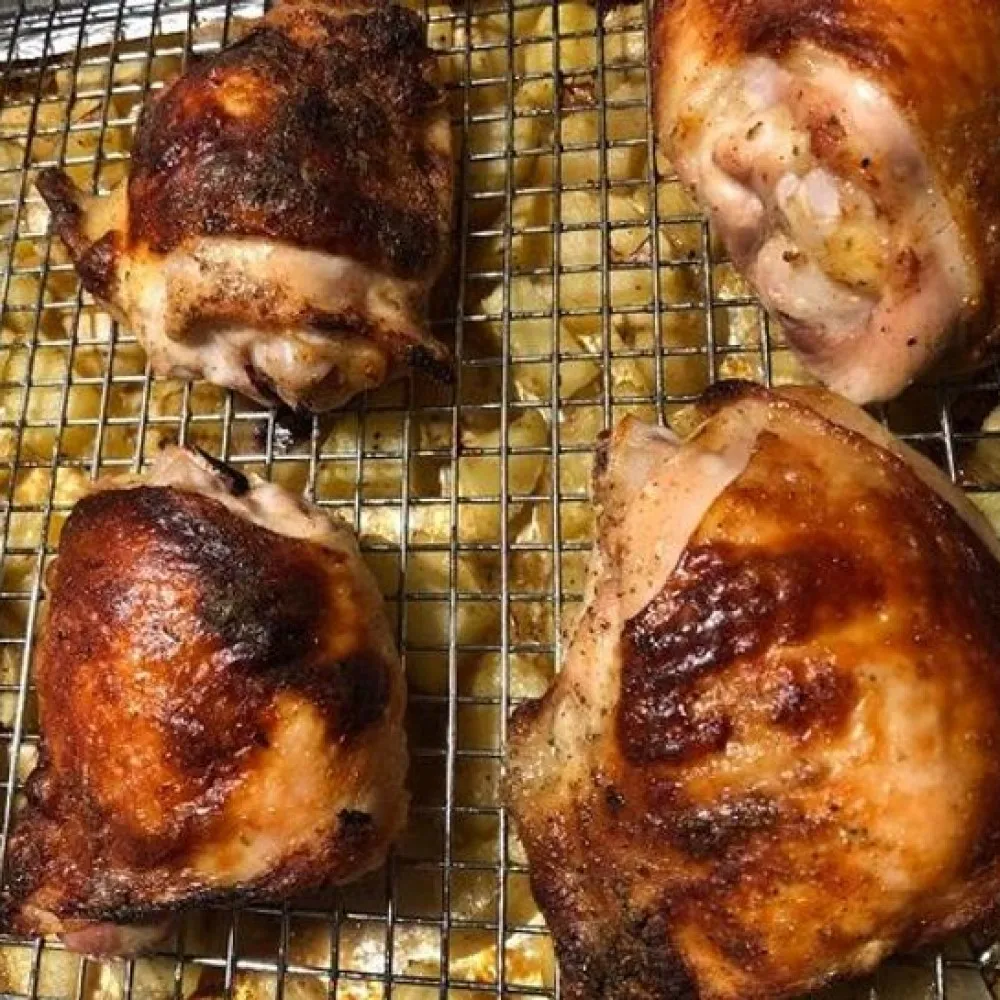 To enhance the flavor of the potatoes and speed up the cooking process, position them directly on the oven tray and cover them with a wire rack before adding the chickens on top to cook.
Efficient Use of Space
If you are accustomed to baking large quantities of food, having to wait for just one batch to finish cooking in the oven can be incredibly frustrating, particularly if you have hungry family members to feed or are expecting guests soon. This tip will genuinely make your life easier.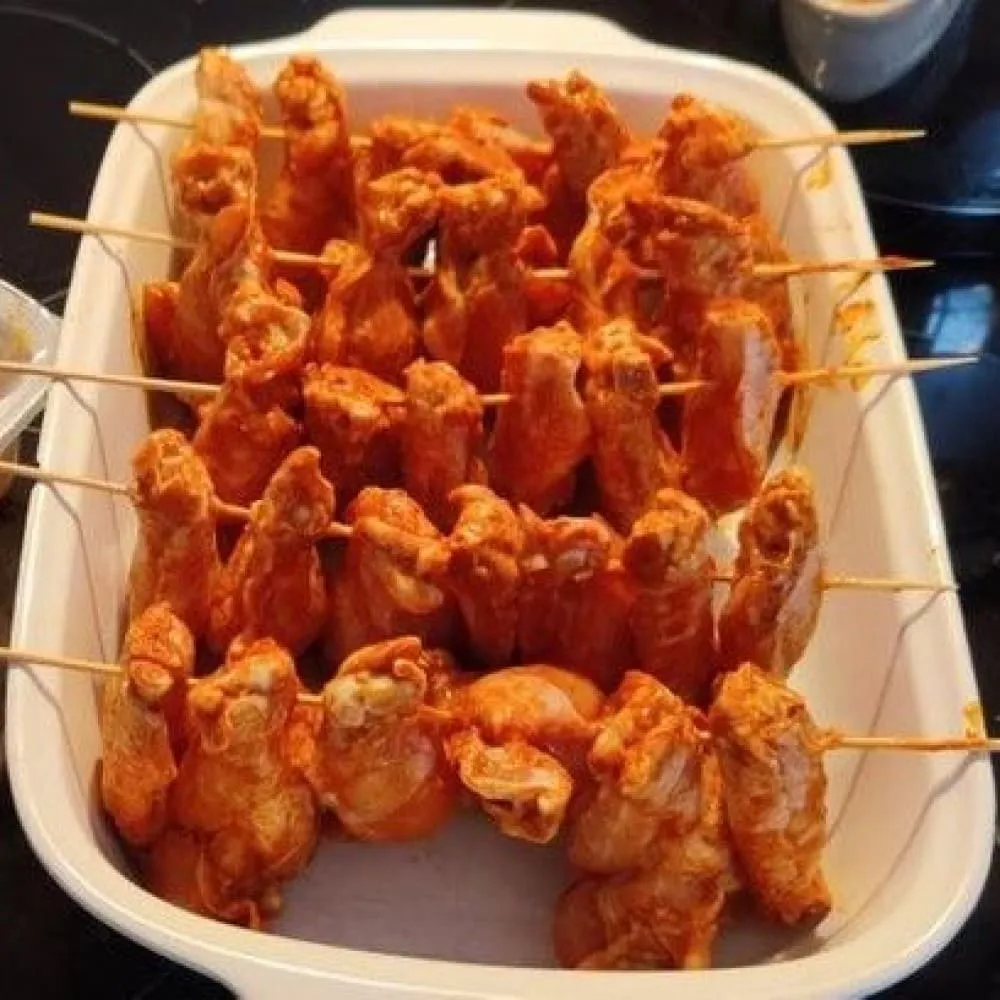 Here, foods such as chicken wings work well. Thread the pieces onto skewers until they cover the width of a large baking dish. Create enough skewers to fill the dish and then arrange them vertically.
Prevent Board Slips
If you frequently use your cutting board on different surfaces, you are aware of how notorious these kitchen tools are for slipping. This not only causes annoyance, but it can also threaten your safety. If the cutting board slips, there is a possibility of dropping your ingredients or losing control of your knife.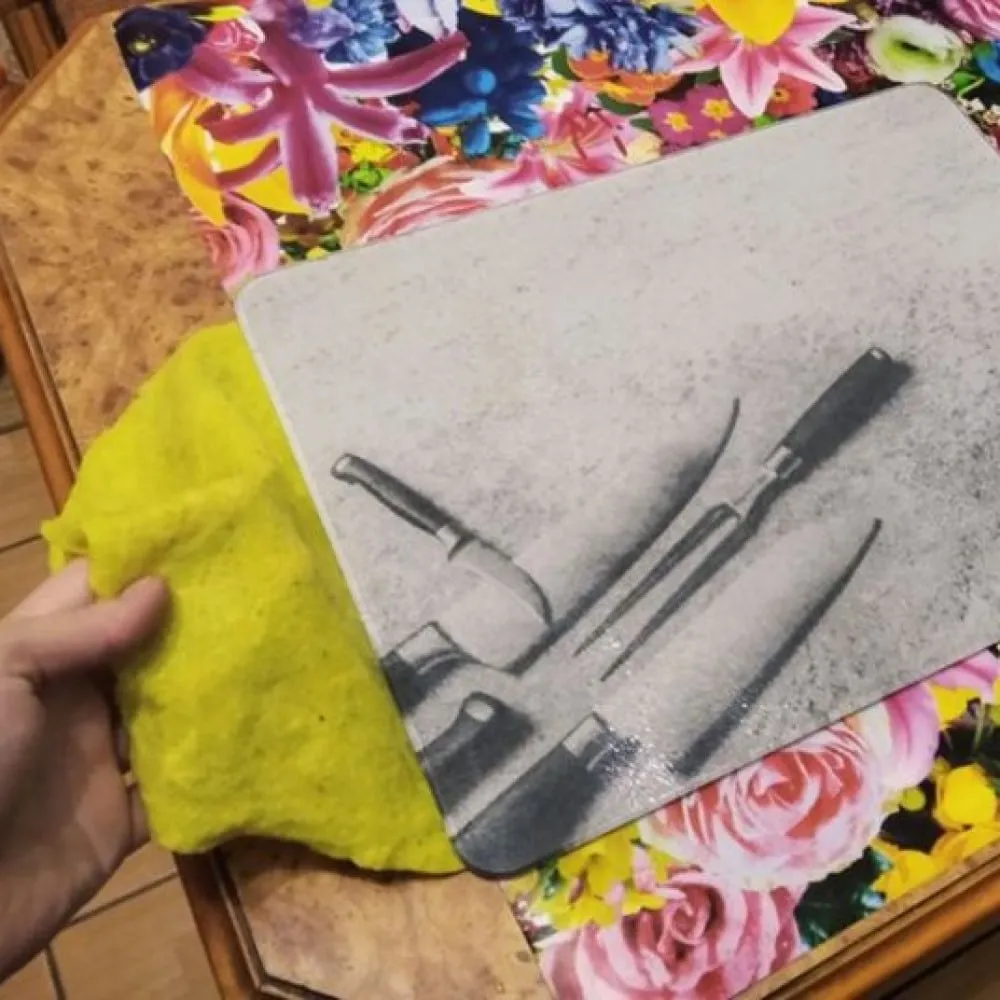 Most chopping boards are not stable on smooth, slippery surfaces, which can be problematic for kitchens with granite countertops. However, there is a solution. By putting a folded damp cloth or tea towel under the board, it can be stabilized.
Food Thawing Hacks
It seems like your mom will be arriving soon and you realize that you failed to follow her instructions of taking out the chicken from the freezer five hours ago. Alternatively, were you unable to thaw any food before cooking due to forgetfulness despite being an adult? Such situations are normal and there is a helpful tip from the experts that can assist you.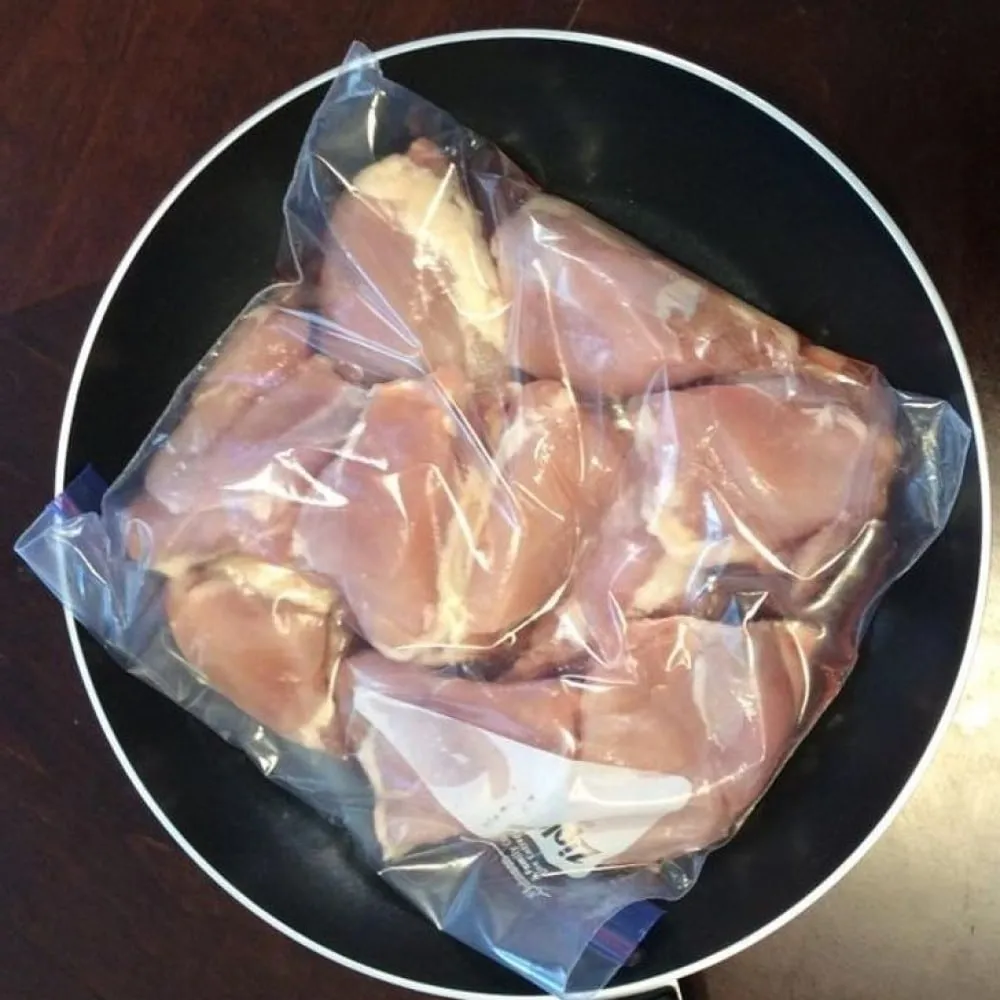 To fully comprehend the fundamentals of this method, one must have a certain degree of scientific knowledge. To expedite the thawing process, place the food in a frying pan. The cold temperature will then transfer to the metal of the pan and disperse rapidly.
Keep Sushi Fresh
"We're definitely interested in a sushi roll that has tender fish in the center and crispy seaweed on the outside – it sounds delicious! Sushi, an Asian cuisine, is enjoyed by fans worldwide. Nevertheless, the true test of one's appreciation for sushi comes when attempting to store it, often leading to an unspoken aversion."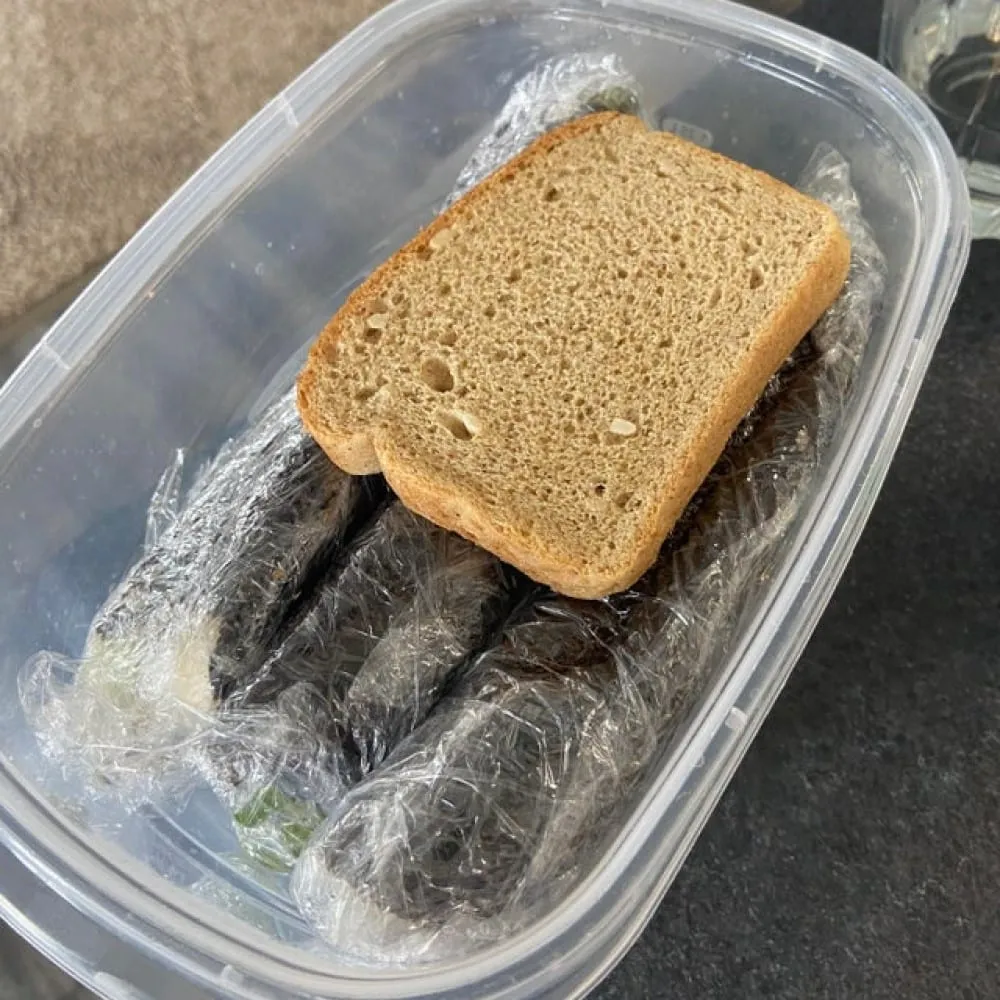 This tip will be useful if you need to preserve sushi for a short period. Simply cover the sushi roll with plastic wrap and store it inside a container that can be sealed to avoid air exposure, then place a piece of bread on top.
Egg Peeling 101
It's not necessary to spend time picking at every piece of broken shell when peeling an egg. To ensure flawless egg peeling every time, it is advisable to use a spoon instead.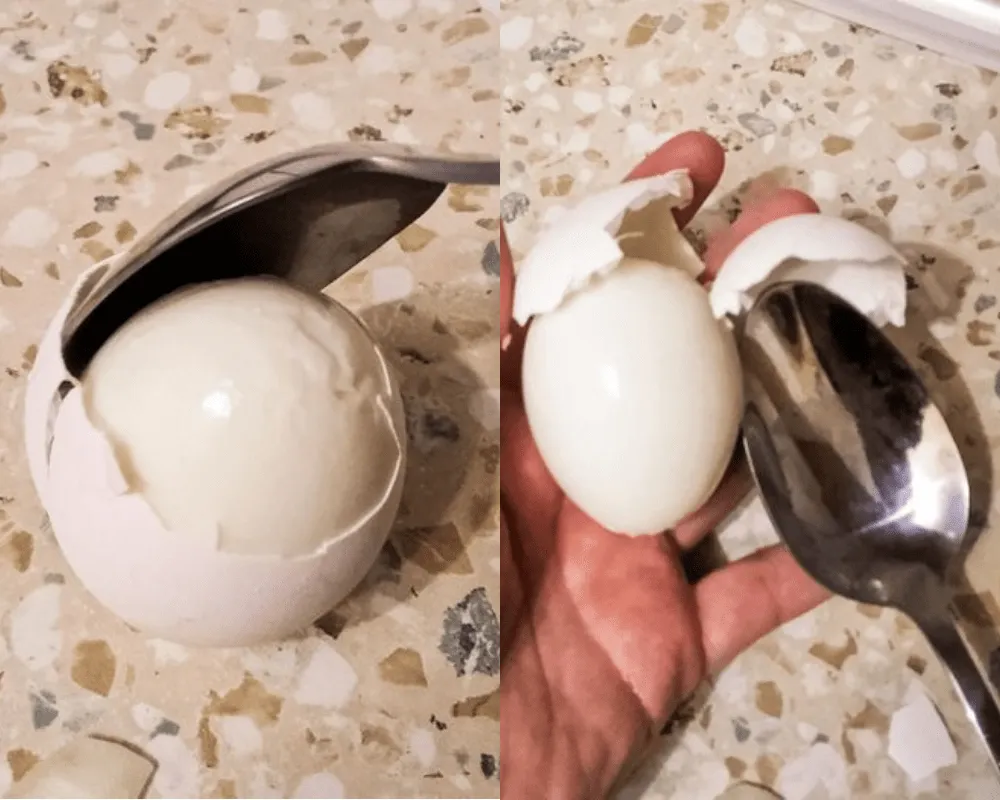 Create a small fracture near the end of the egg and remove a section of the shell. Gently insert a spoon into the shell and carefully encourage the egg to come out of the shell. It should easily come out.
Measuring Pasta Correctly
Do you agree with us or do you think it would be helpful to have specialized equipment for measuring pasta? Regular weighing machines work well for other ingredients, but when it comes to the long strands of pasta, measuring becomes more difficult.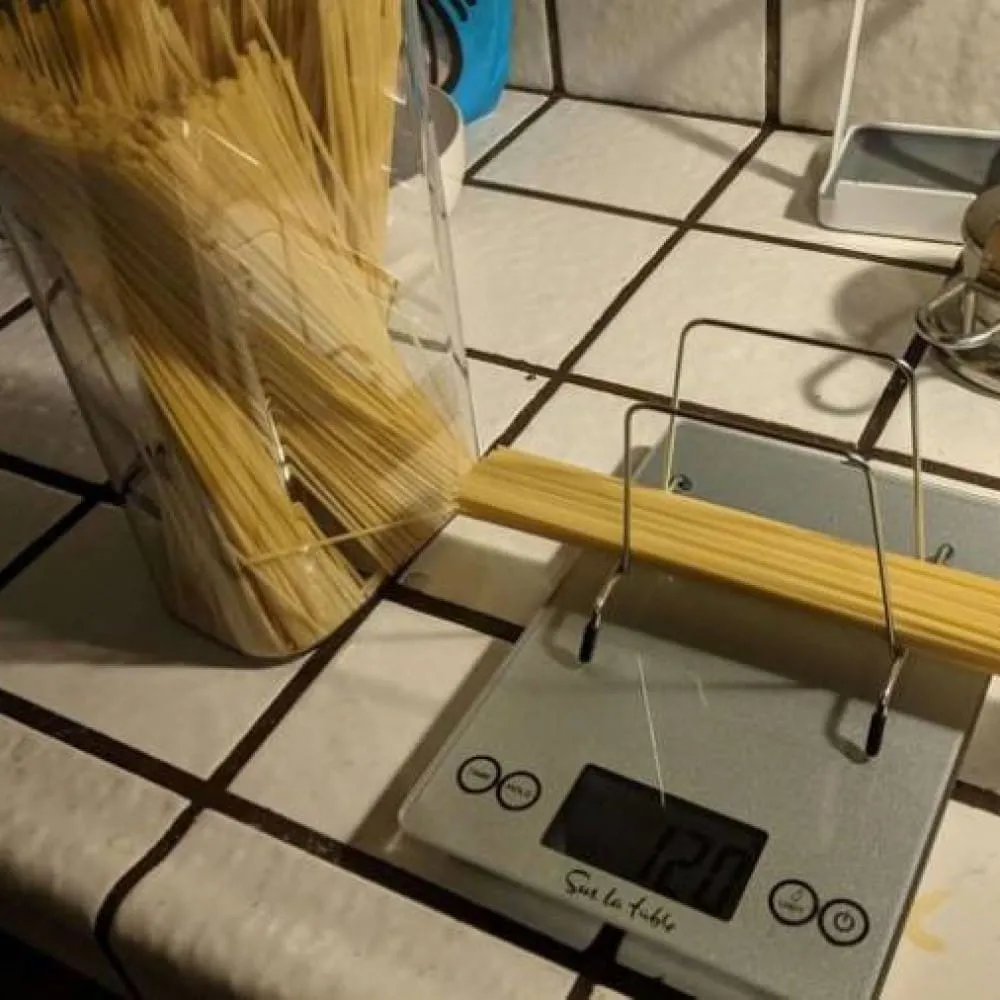 The round and sleek appearance of the item enables it to glide effortlessly on the weighing machine. To do this, use a napkin folder. Position the pasta onto the folder and then place it onto the weighing machine. It is vital to subtract the weight of the folder before taking the actual measurement.
No-Hand Wash Technique
Washing dishes is a universally despised chore, as it involves dealing with soapy and slippery conditions, as well as the unpleasantness of touching bits of leftover food. Many people find that wearing gloves is a useful solution for washing dishes in the kitchen without getting their hands wet.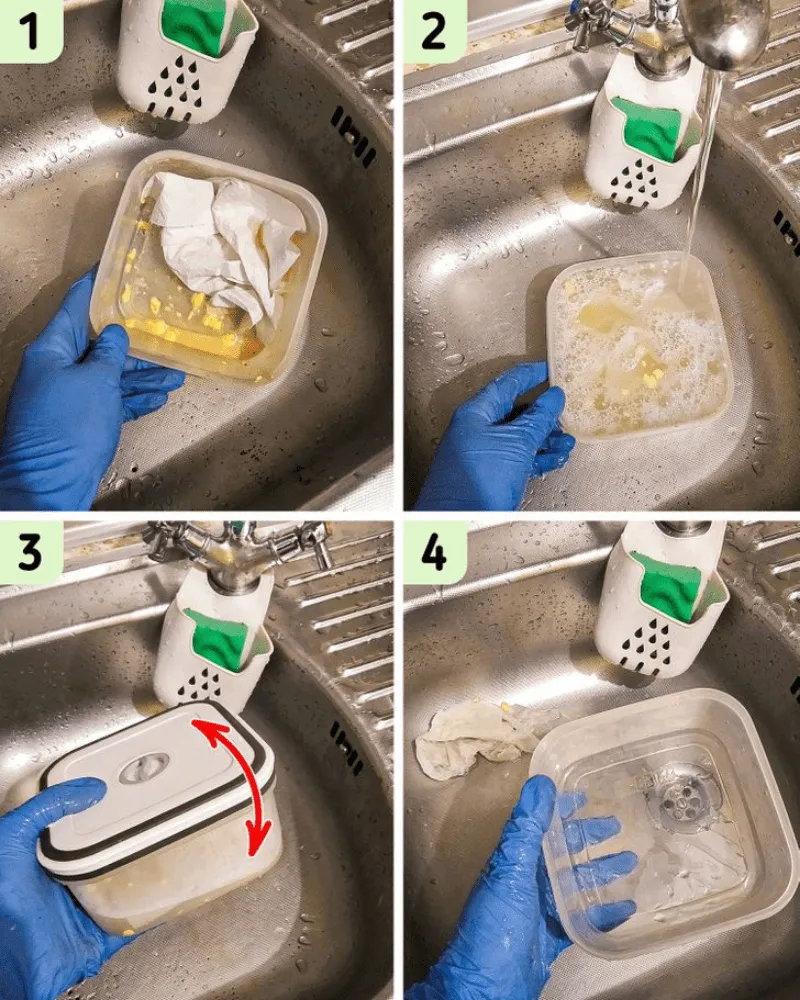 In case you are not in the mood to scrub, here's a helpful tip: Place a paper towel inside the greasy container, pour some dish soap in it, and add water. Shut the lid and shake the container. After removing the container, take off the towel, and the dish should be incredibly clean.
Affordable Sushi Mat
People who love sushi are skilled at discovering restaurants that offer delicious, flavourful sushi made with fresh ingredients. Some sushi enthusiasts may even try to prepare it themselves at home. It's a fact that it's not necessary to spend a large sum of money to enjoy high-quality sushi.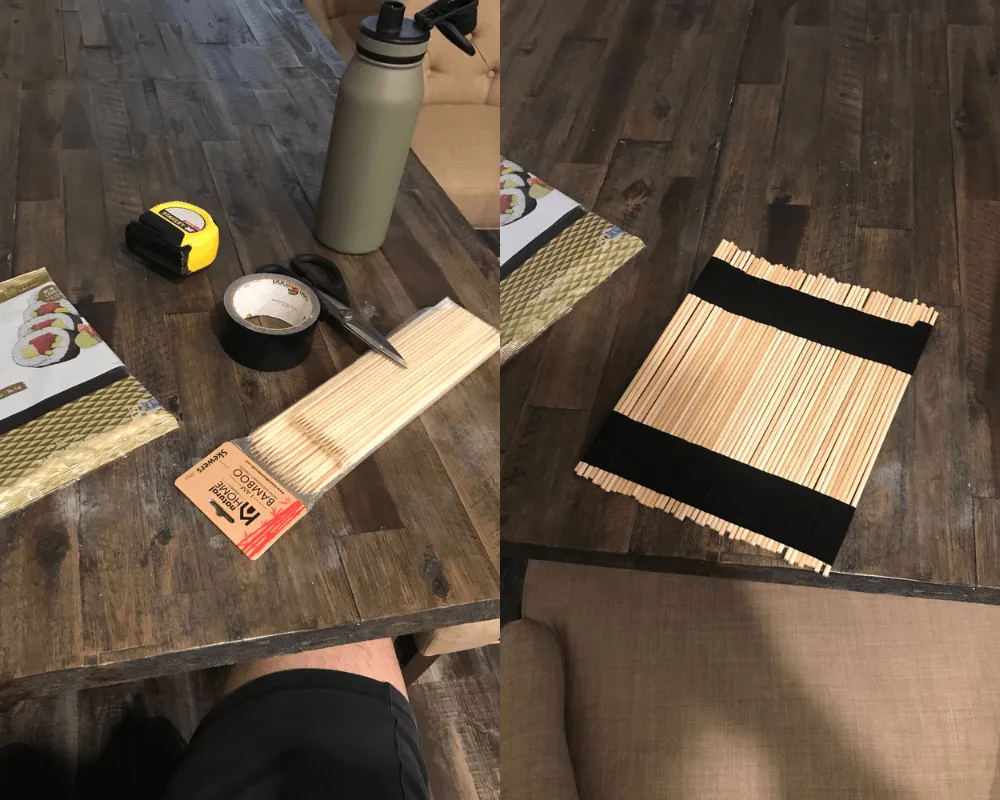 Like pizza or pasta, you can prepare excellent sushi at home by using the right ingredients and proper techniques. The first step towards making your own sushi is to possess a sushi mat. In case you don't have one, you can create a DIY sushi mat by taping the edges of slim bamboo skewers.
Too Small for the Pan
Have you ever thought about how convenient it would be to have a splatter shield that can be customized to fit the pot or pan you're currently using? Since kitchen equipment varies in size, there are splatter shields available in different sizes to make sure everything is covered.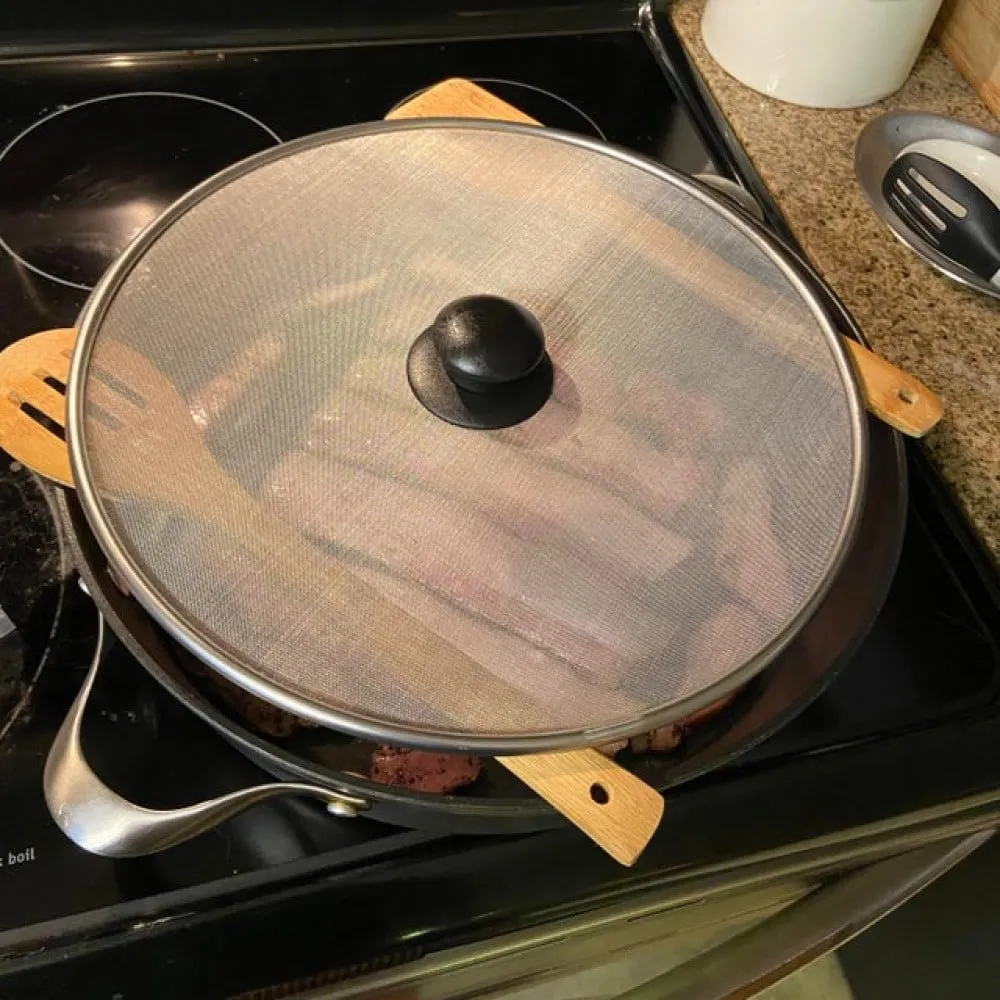 That being said, it can be difficult to locate the perfect shape. Is it just one inch short? You can put two wooden spoons at the pan's edges and then place the splatter shield over them.
Save Pasta Water
When you finish cooking your pasta, it's advisable not to discard the extra water. Cooking enthusiasts or chefs suggest keeping the pasta water as it's rich in starch and can be used to enhance the flavor of your pasta sauce.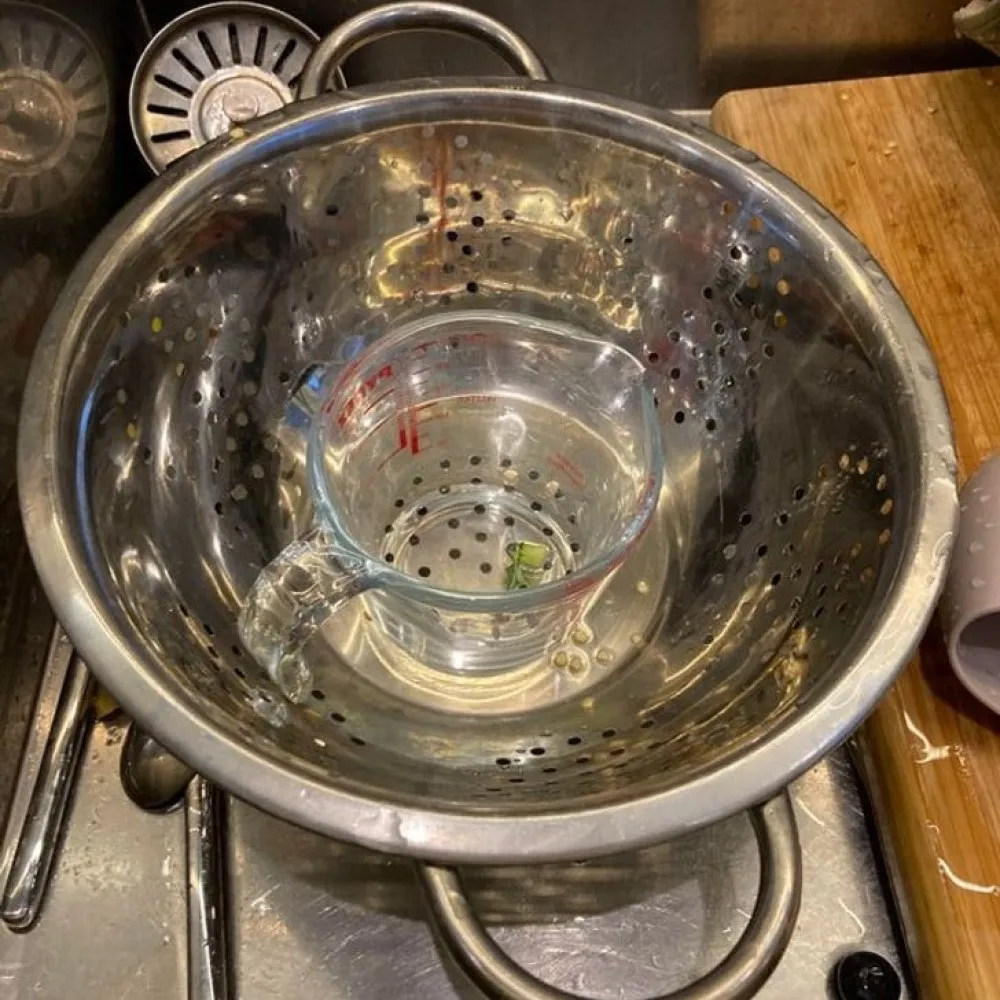 Adding pasta water to your sauce will increase its thickness and result in a better texture. It's recommended to stick with pasta water instead of regular water as a sauce base. You only need a small amount, like one or two cups, which you can save and use as necessary.
Kitchen Sciences and Engineering
The variety of rice dishes found worldwide can keep you from getting bored if you decide to cook a new one every day. If you come across a recipe that requires you to drain all the water from the boiled rice, this useful trick is both effective and secure.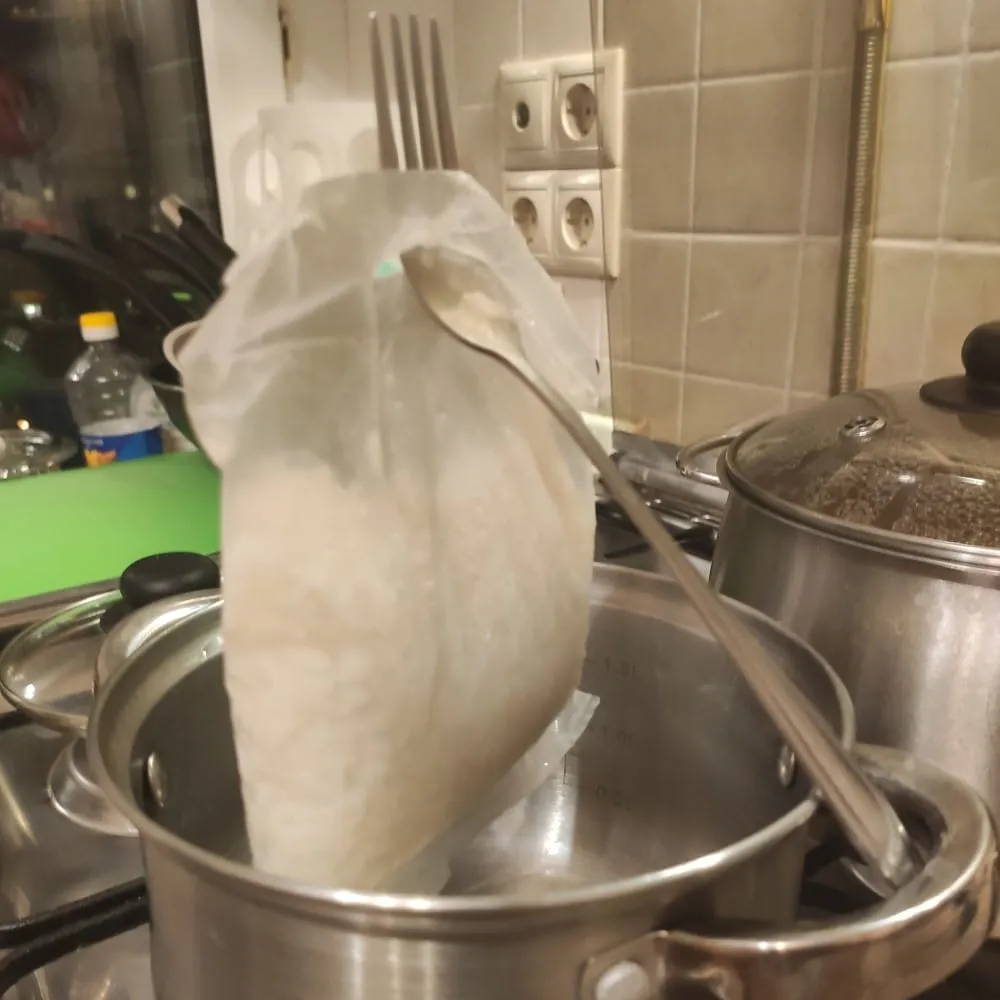 Place a fork on the handle of a pot in a manner that it remains suspended in the air. Then, hang a bag of rice on it and keep it that way for a couple of minutes. Afterwards, you may leave it.
Hot Pepper Burns
Hot peppers are a difficult ingredient to handle due to their explosive spicy pockets that burst in your mouth. When cutting them, they can cause a stinging sensation and even burn the skin. Have you ever accidentally touched your face after handling hot peppers without properly washing your hands?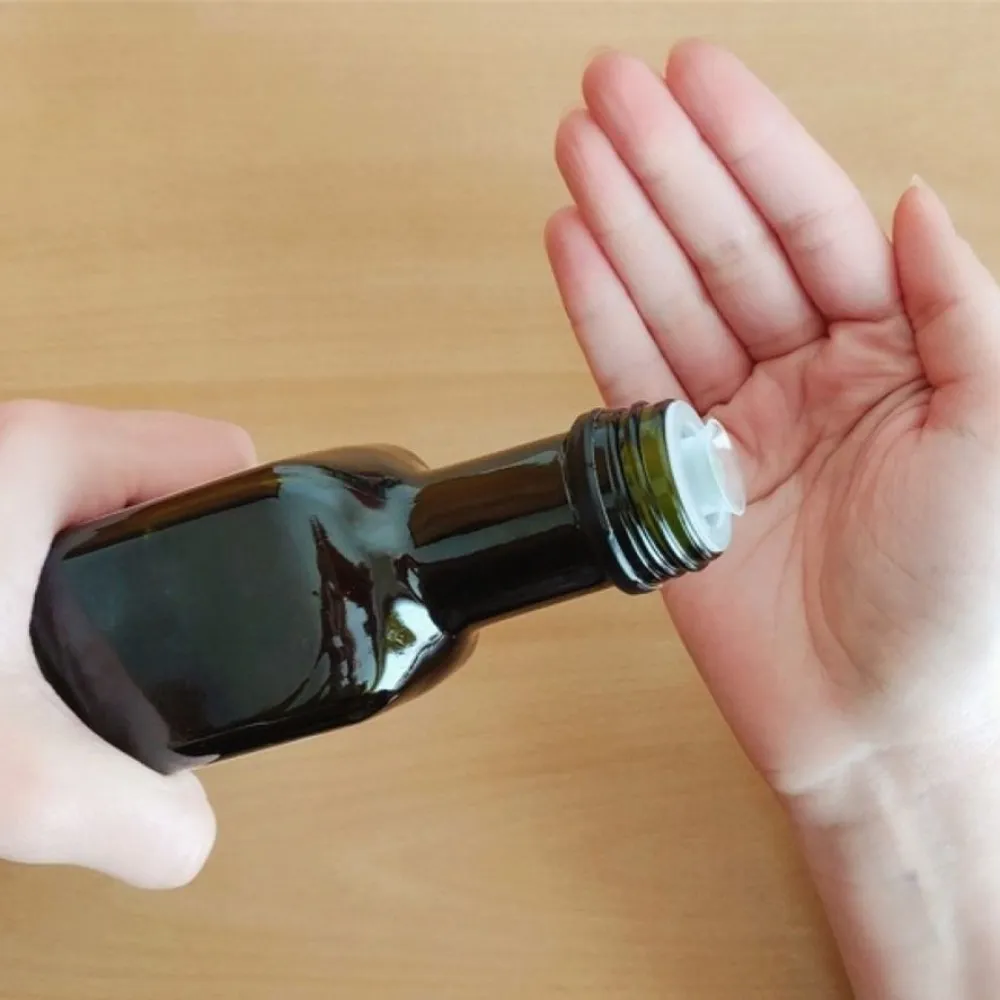 It's not recommended. Instead of using gloves to cut vegetables, you can use olive or vegetable oil to protect your hands. Apply a teaspoon of the oil and it will form a dense shield that will prevent the spices from penetrating through. This alternative is also environmentally friendly.
No Need for Dishwasher
Having a dishwasher would definitely simplify your life. Envision a world where you no longer have to wash grimy and oily dishes. It sounds wonderful, doesn't it? Nevertheless, it is not mandatory. A washing machine can also serve as a great substitute for a dishwasher.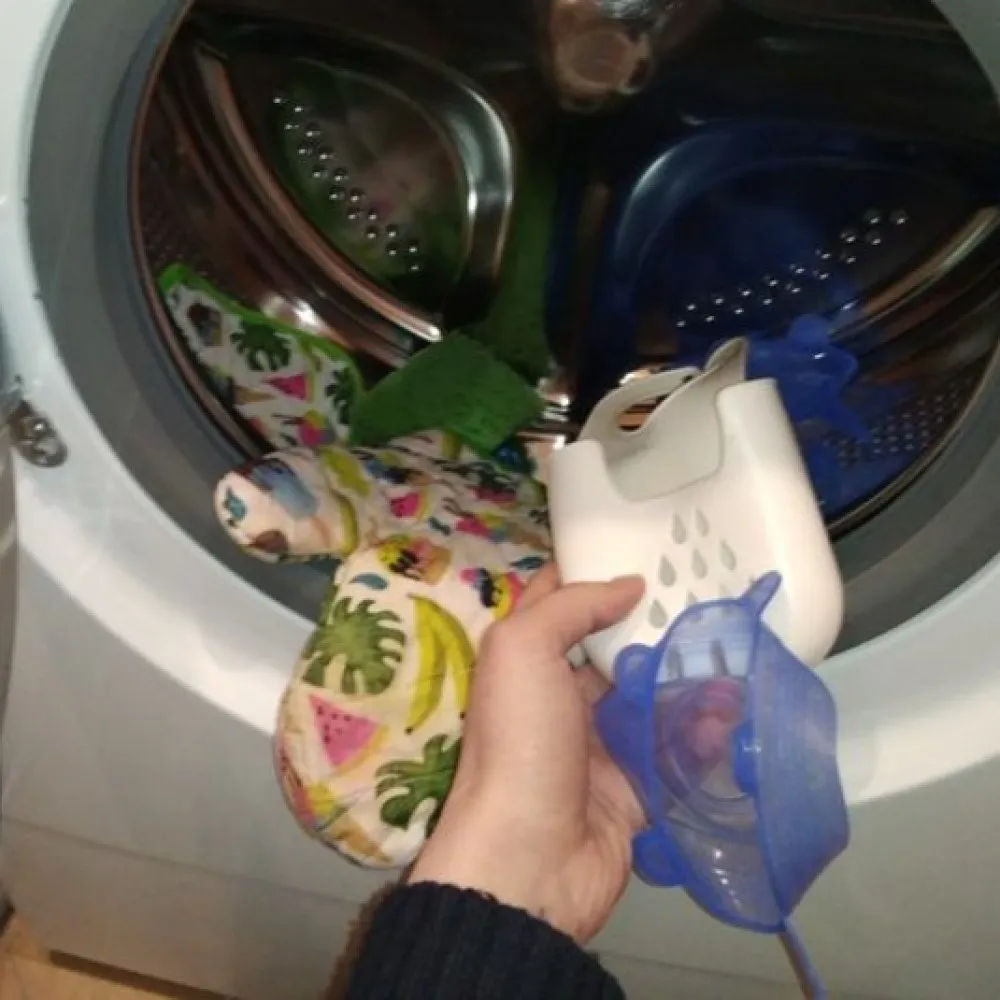 Plastic lids of containers and greasy silicone sponges can be washed in the washing machine. Just put them in the machine, add soap like you normally would, and your items will be clean and germ-free.
The Lazy Lasagne
An Italian cuisine called lasagne comprises several delicious layers of meat, sauce, cheese, and spices. One needs to follow a precise set of instructions and use the appropriate mixture of ingredients to prepare a flawless lasagne. It is recommended to try making lasagne when you have ample time and appetite as it takes significant effort and time to prepare.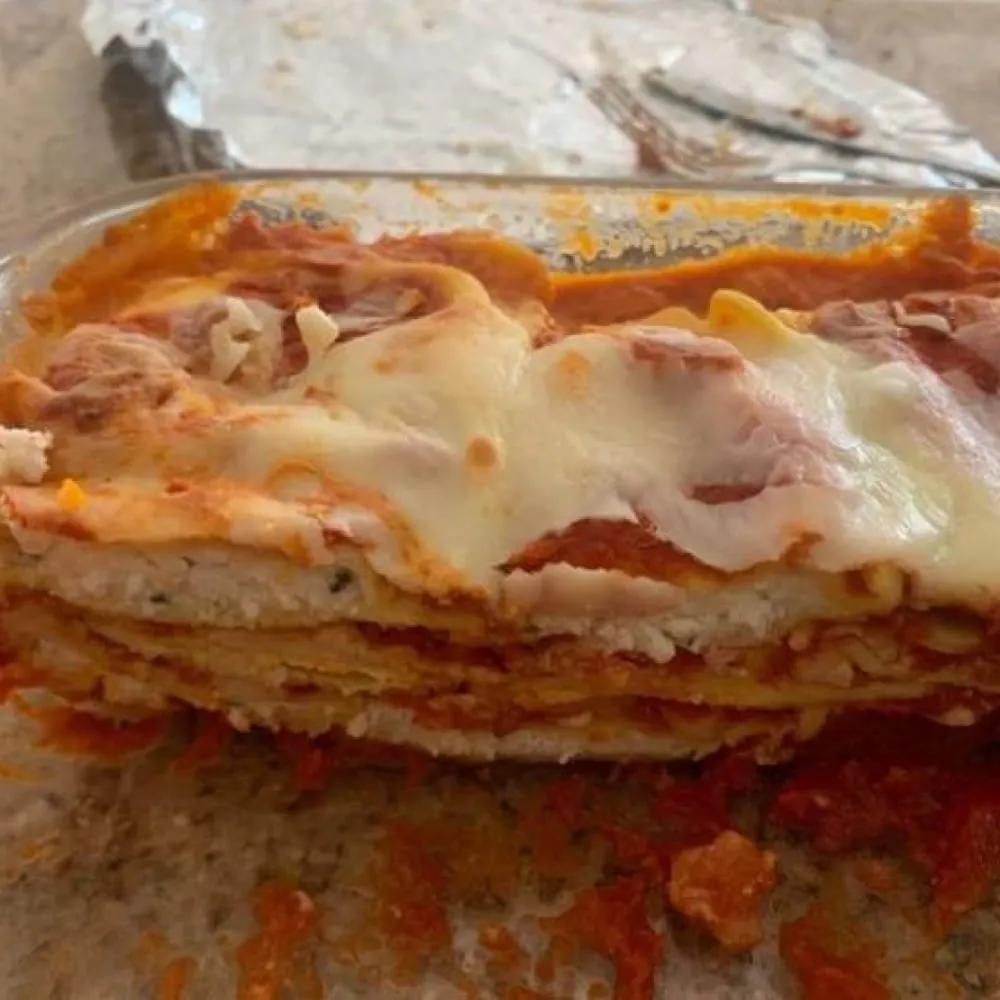 Weekdays aren't when your mind will go, "Let's make a lasagne." That's the best time to try a lazy lasagne – frozen ravioli layered with sauce and mozzarella which is baked in the oven.
Double the Happiness
You can never have too much pizza and this isn't up for debate. This round bread of happiness is perfect to feed crowds, small groups, or just yourself. Usually, only one pizza can be fit inside the oven at one time, given they're big in size.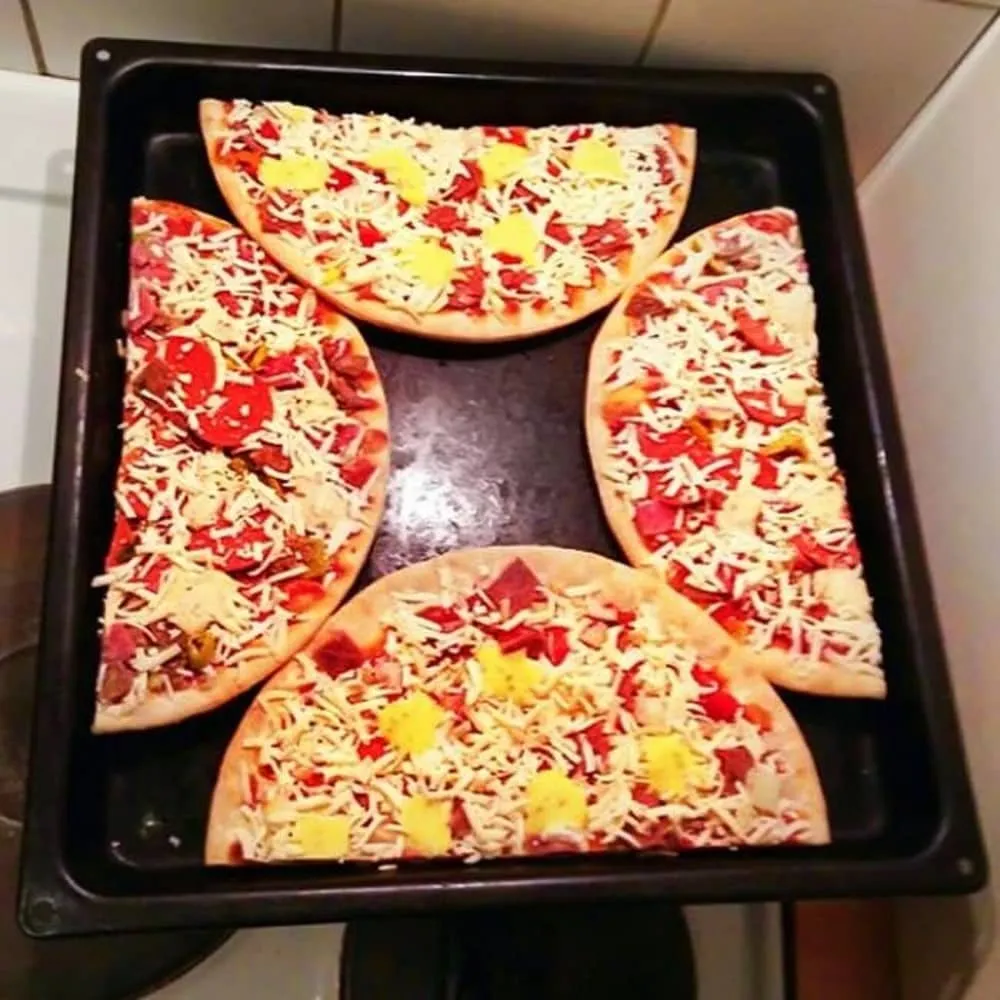 A smart mind found a way to cook two pizzas at the same time for when you need it. Slice the pizzas in half and arrange the cuts around the four sides of the baking dish. Put it in the oven like that.
Smooth Cuts of Bell Pepper
The tasty, crunchy goodness of fresh bell paper is super hard to beat. They pair great with a wide array of ingredients, so they are a commonly used ingredient in dishes all across the world. In comparison to other vegetables like a potato or onion, cutting bell peppers is slightly time-consuming.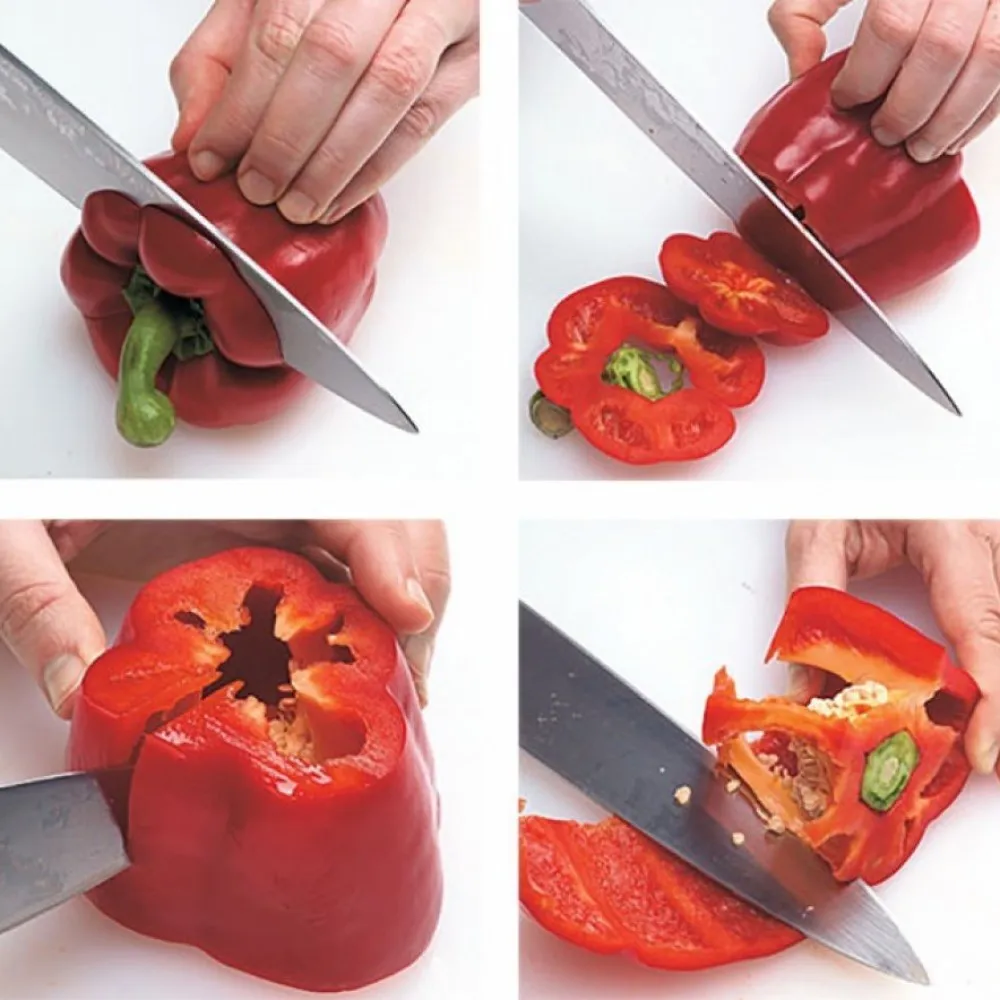 They're filled with seeds as well as bland veins that you have to avoid. Cut a bell pepper without fuss by tailing and topping it at first and then running your knife along the inside of the flesh.
Removing Excess Oil
Muffin molds are most susceptible to bacteria growth as they're not generally cleaned the most. Thanks to the many small crevices and bends they have, the compartments in a muffin tin are harder to clean completely.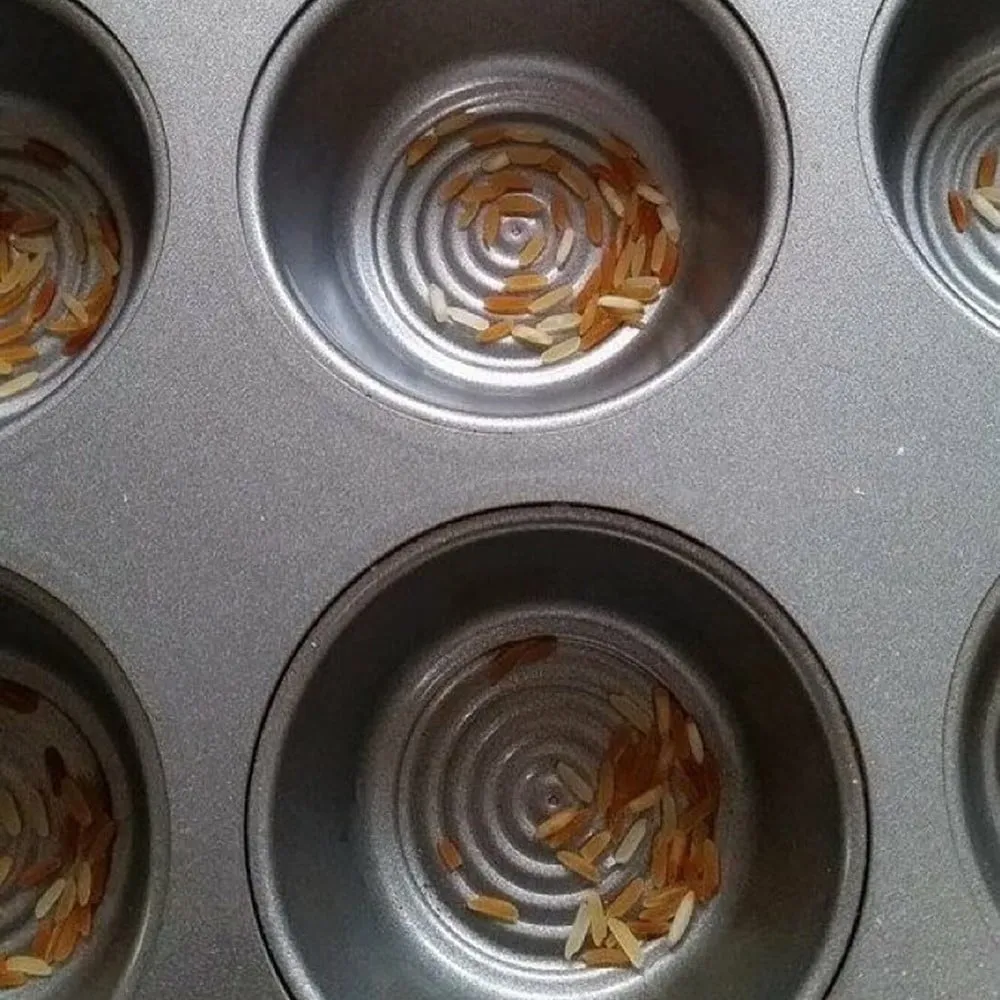 The grease sitting at the bottom of the tins from your previous bake could mess up your current bake. Sprinkle a little rice in each compartment and it will effectively soak up the remaining oil in there.
Duo-Purpose Apple Slicer
An apple slicer isn't only good for apples; it can be used with a few other vegetables and fruits as well. Cutting slices of potatoes to make fries is a lengthy task. You have to cut off the edges and then make individual slices.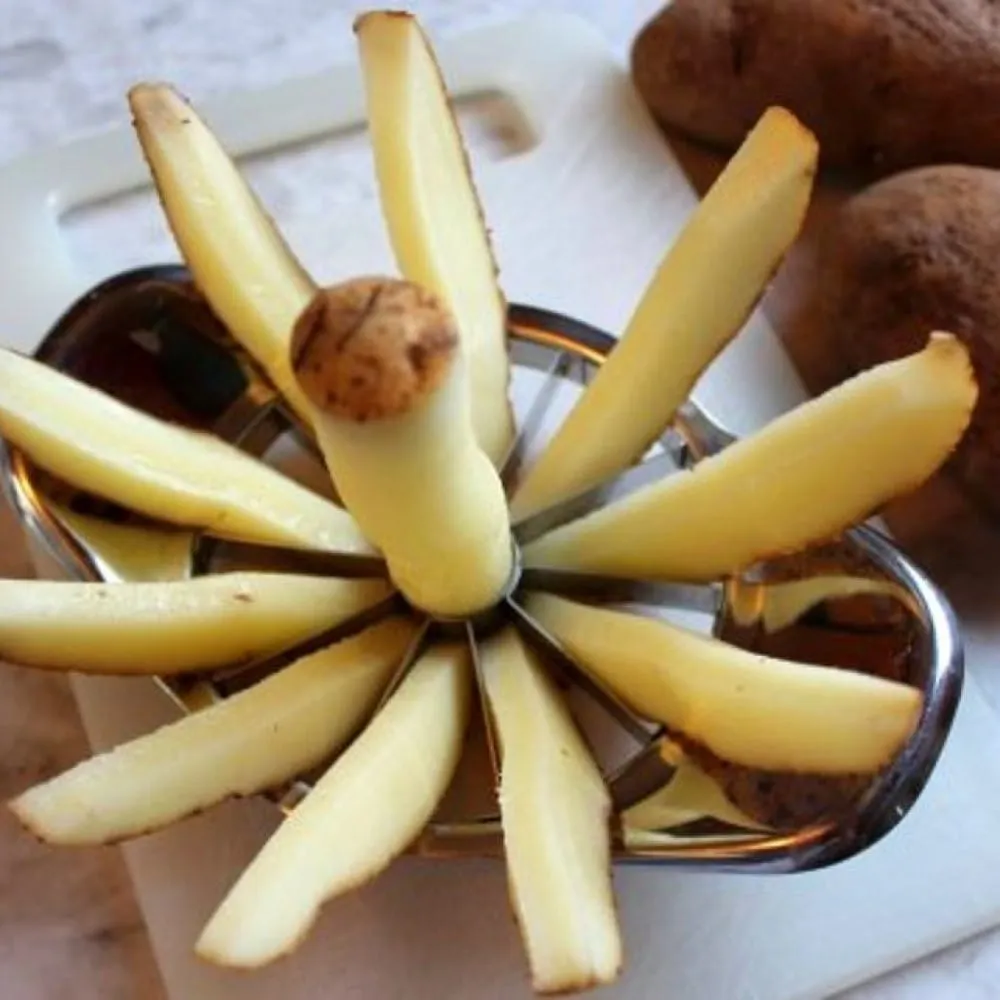 No need for all that excess knifework. Use an apple slicer for the potato-like you would use for an apple. Push it down against the potato and you'll get proper wedges. Remember to season them before you cook them.
Straight Out of the Melon
Here's a hack perfect for a brunch or party in the summer. Don't be generic and serve drinks out a regular jug. You can take your party to the next level with this straight-out-of-the-melon juice. Carefully cut a hole in the watermelon – large enough to accommodate the blades of a hand blender inside.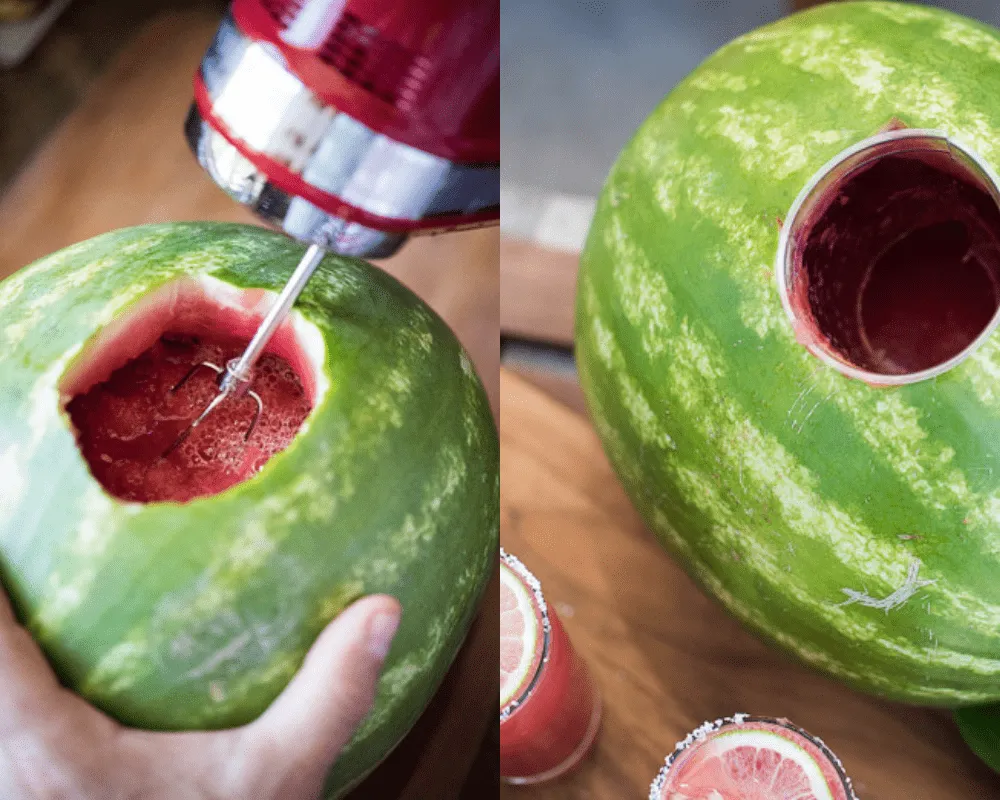 Add the necessary ingredients, like honey, sugar, syrup, or spices too, and blend everything to perfection. If you're feeling fancier, insert a little tap into it and let everyone get their unlimited supply of juice.
Halving Cherry Tomatoes
Cherry tomatoes are so small that it's somehow frustrating how you have to halve each one individually for recipes. Perfect for salads or sauces, cherry tomatoes boast a tangy taste in a small package. There's an easier way to halve cherry tomatoes that you might not have known about before this.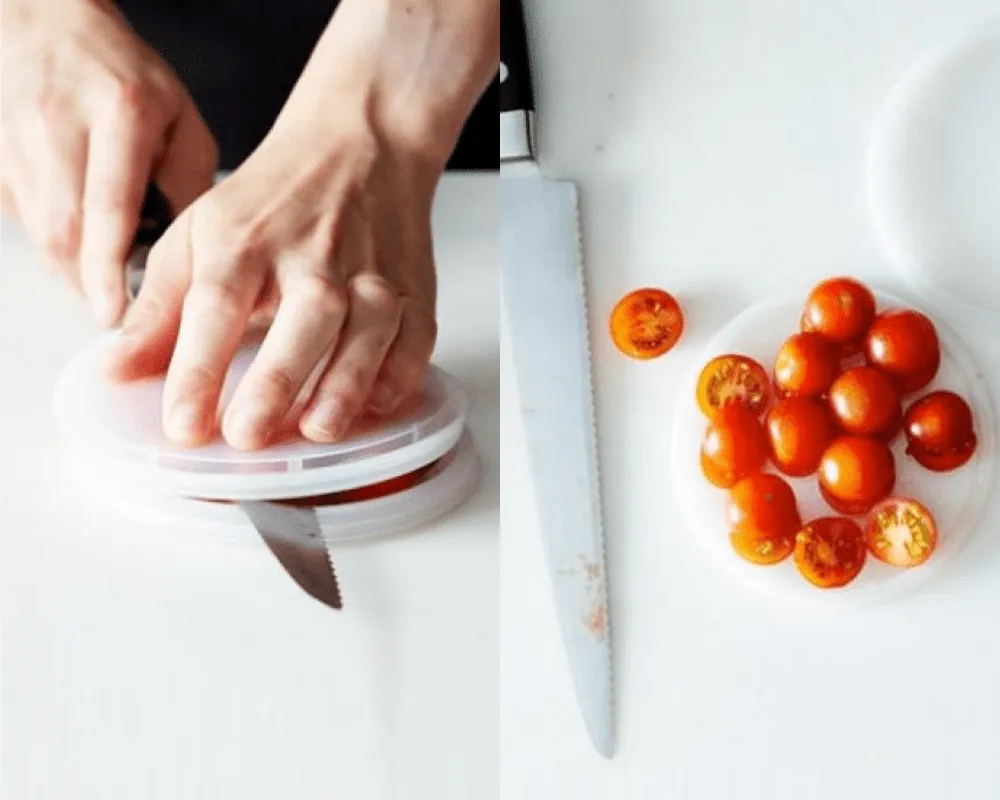 Place a handful of cherry tomatoes on a lid and cover with another lid. Run your knife along the gap and remove the top to reveal perfectly halved cherry tomatoes. This will work with olives, grapes, or cherries too.
Crisp and Fresh Lettuce
Who would say no to a piece of fresh, crispy lettuce in their burger or salad? Lettuce adds a nice crunch to any dish, but that's only the case when they're fresh. Unfortunately, lettuce withers crazy fast and lose their nice texture along with it.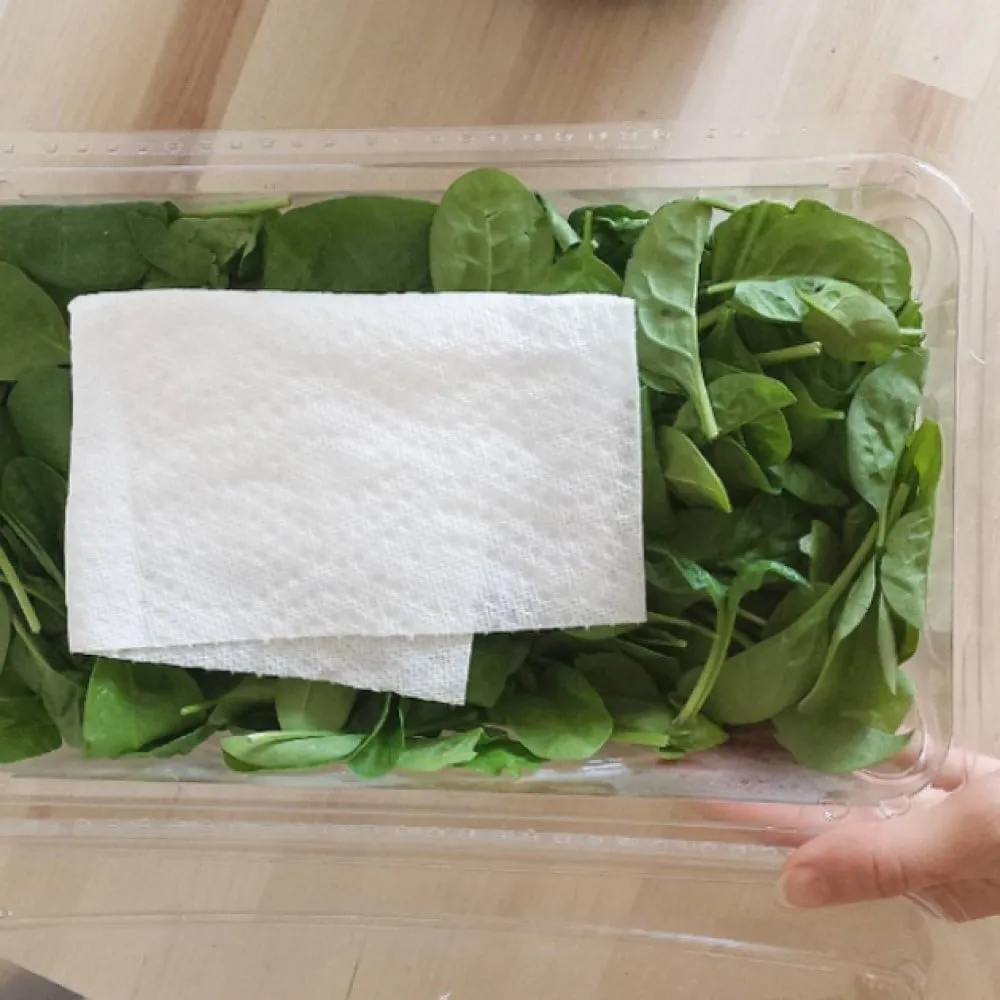 For everyone annoyed with their salad withering in two hours, a paper towel offers a solution. Cover the greens with a paper towel and leave it like that for some time. The towel absorbs the additional moisture and prevents fast rotting.
Roll of Tangerines
Are you a tangerine or an orange lover? Peeling it would be your least favorite task of the process. Don't lie; at least once in their lives, everyone's decided against eating the citrusy fruit because they didn't want to go through the hassle of peeling the skin.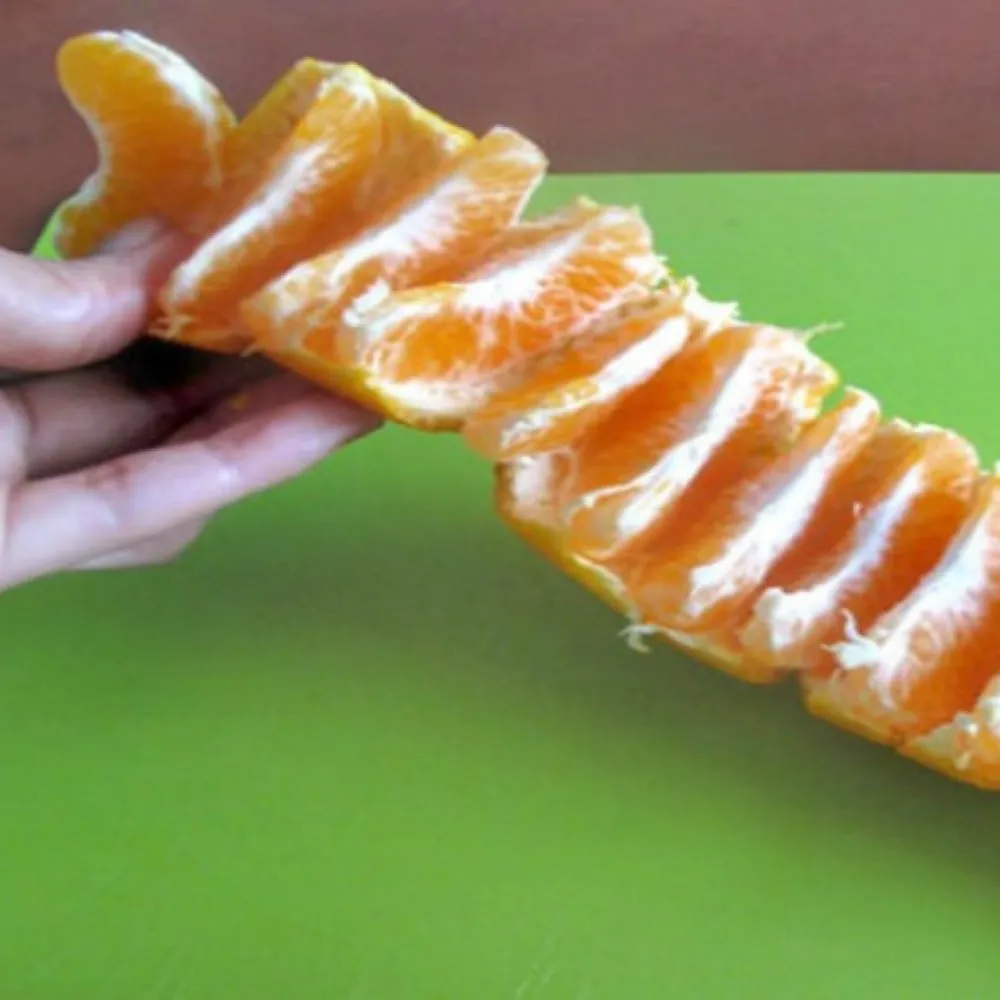 Well, it doesn't get easier than this hack. In the end, the tangerine or orange will come out in a satisfying round. Cut the top and bottom of the fruit, make a vertical incision on a side, and gently roll it out.
Coffee Ice Cubes
Want to enjoy coffee whenever you want? There is a solution for that. Instant coffee sachets of course. However, you can always take it a step further and make an even better beverage. Coffee and milk are a match made in heaven.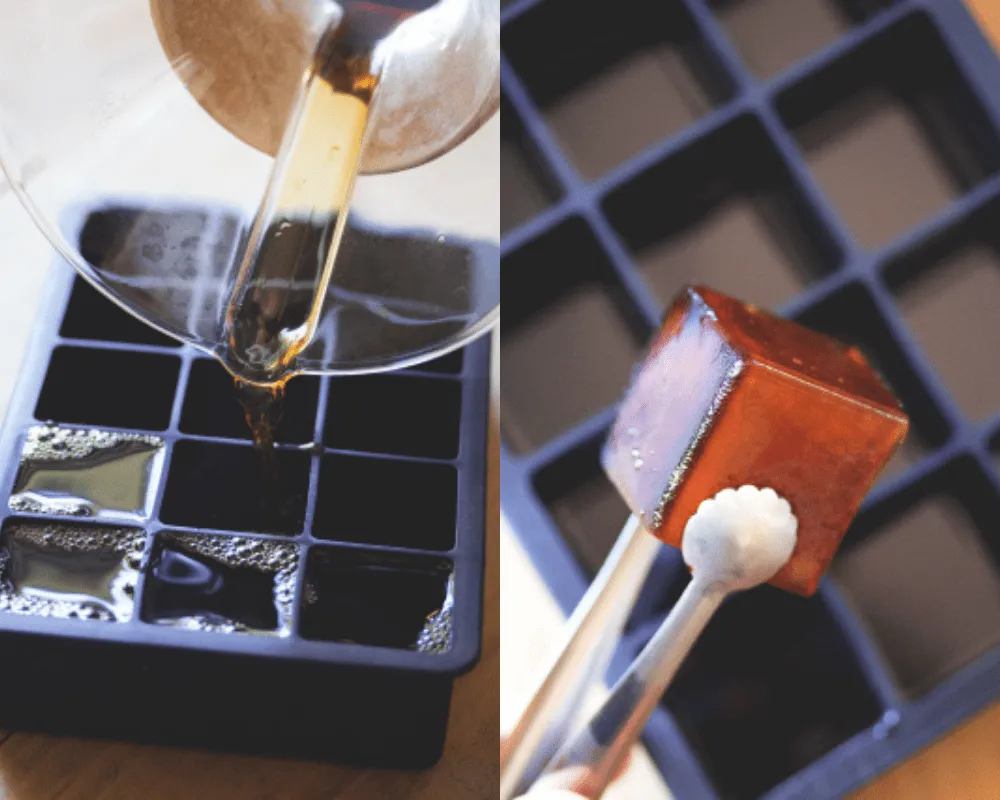 The bitter, strong flavor of the coffee pairs exceptionally well with the rich, silky texture of milk. Make coffee ice cubes and simply drop one into a glass of warm milk for a delicious beverage. How about a little whipped cream on top?
Lazy Peeling a Mango
A mango is amongst the easiest fruits to peel. The skin can be torn apart with your hands, or you can run a knife along the edges for a smooth cut. Let's be real – we all have those days when we're too lazy to even slice a mango.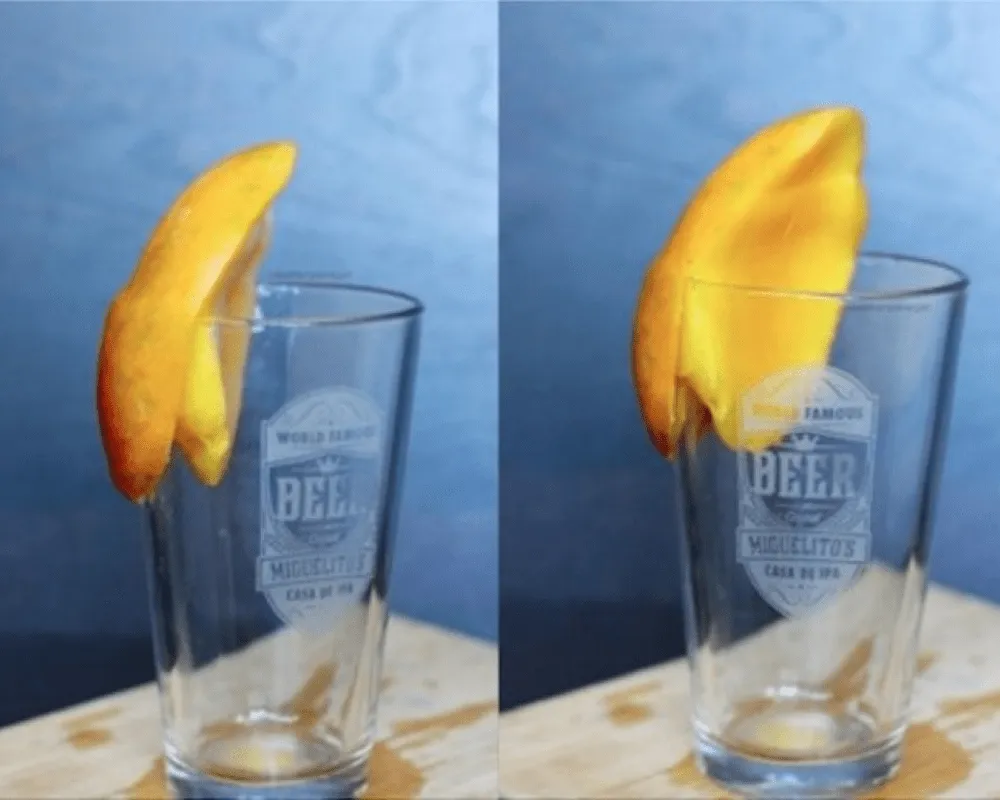 There will be days like that, and a glass will be your mango slicer in those dark hours. Shave a mango slice against the glass as shown in the picture. Use your fork or chopsticks to pick up the piece from the glass.
More Fruit Peels With Spoon
Spoons aren't good only for eating or peeling an egg. You can use this handy cutlery to peel many kinds of fruits, for instance, a kiwi. Cut off both ends of the kiwi and slip in a spoon between the flesh and the skin.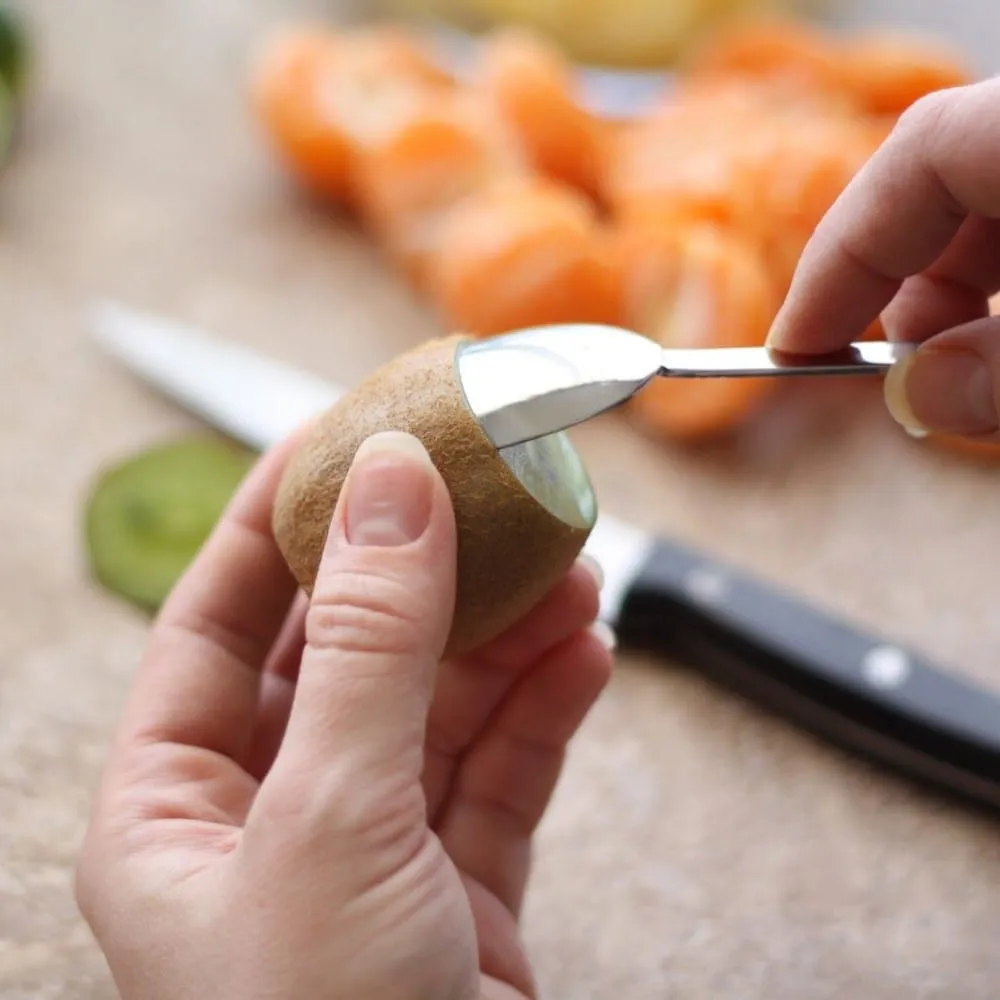 Carefully slide the spoon around the fruit and that will separate the skin from the flesh. Repeat on the other side. This will work well with similar round fruits as well.
Quick Melt Butter
Many recipes require room temperature butter. Icing for your cake, pancake or cake batters, and pasta, and much more, you would need softened butter for the recipes. However, in case you forgot to take the butter out of the freezer beforehand, don't worry!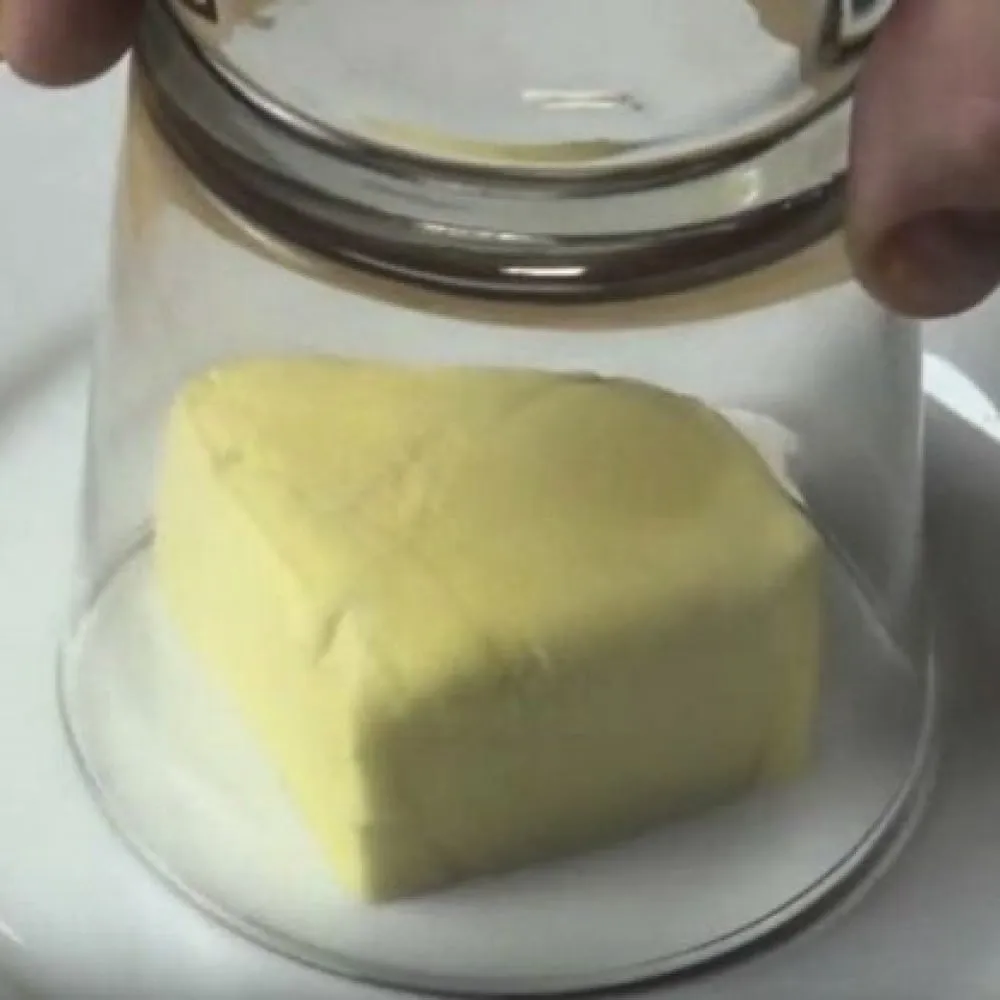 Fill a glass/jar with boiling water and let it sit a little. Drain the water and place the jar/glass over the knob of butter. Let it rest for five to 10 minutes and the butter should be soft enough to run a knife through.
Milk and Cookies
You have never experienced the true taste of a chocolate chip cookie unless you've had it with a glass of milk. It seeps into the crevices of the flaky cookie and tastes heavenly with the chocolate. However, who says you need a glass of milk?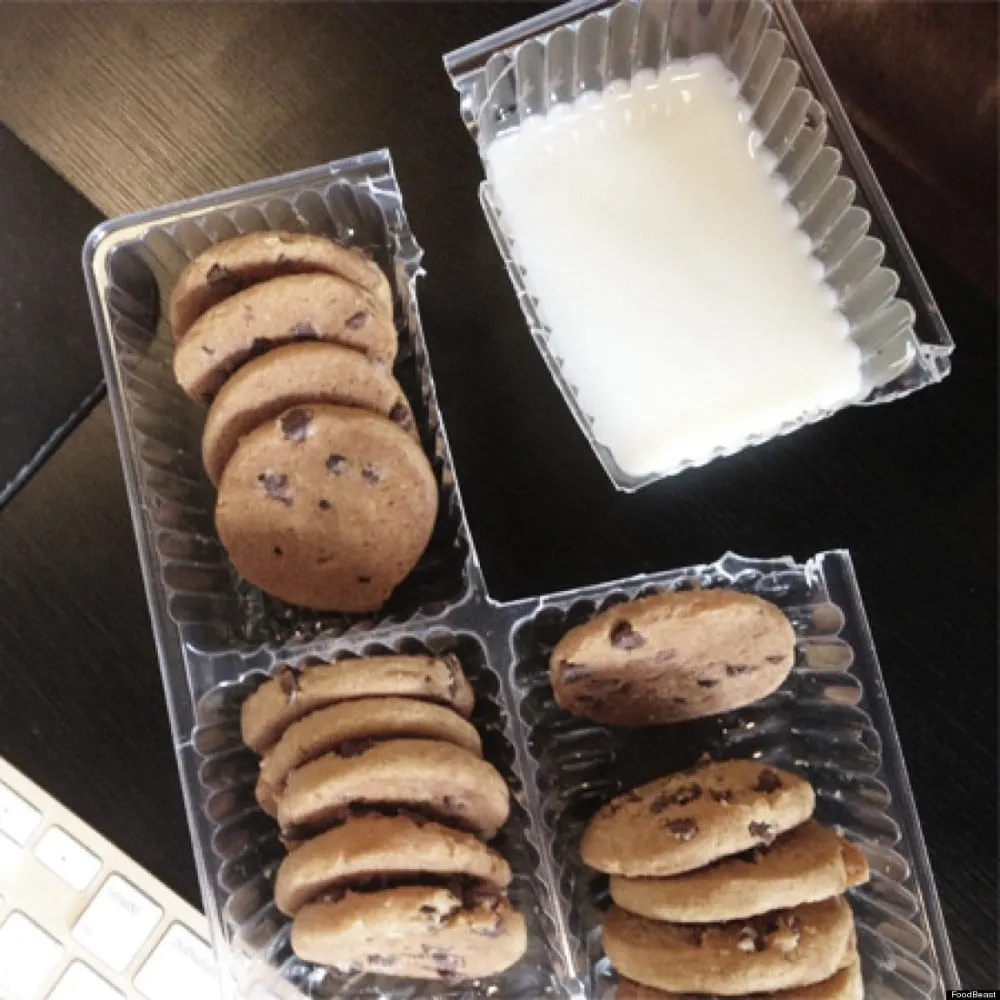 You only need milk and a cookie tray with one compartment empty. If you've emptied one part of the cookies, pour a little milk into it. Now you have a portable one-plate cookie and milk solution.
DIY Batter Dispenser
Don't throw out your old ketchup bottles because we have a fun hack for you. Apart from DIY-ing a handy kitchen tool, you will also be giving more life to a plastic – a greener initiative!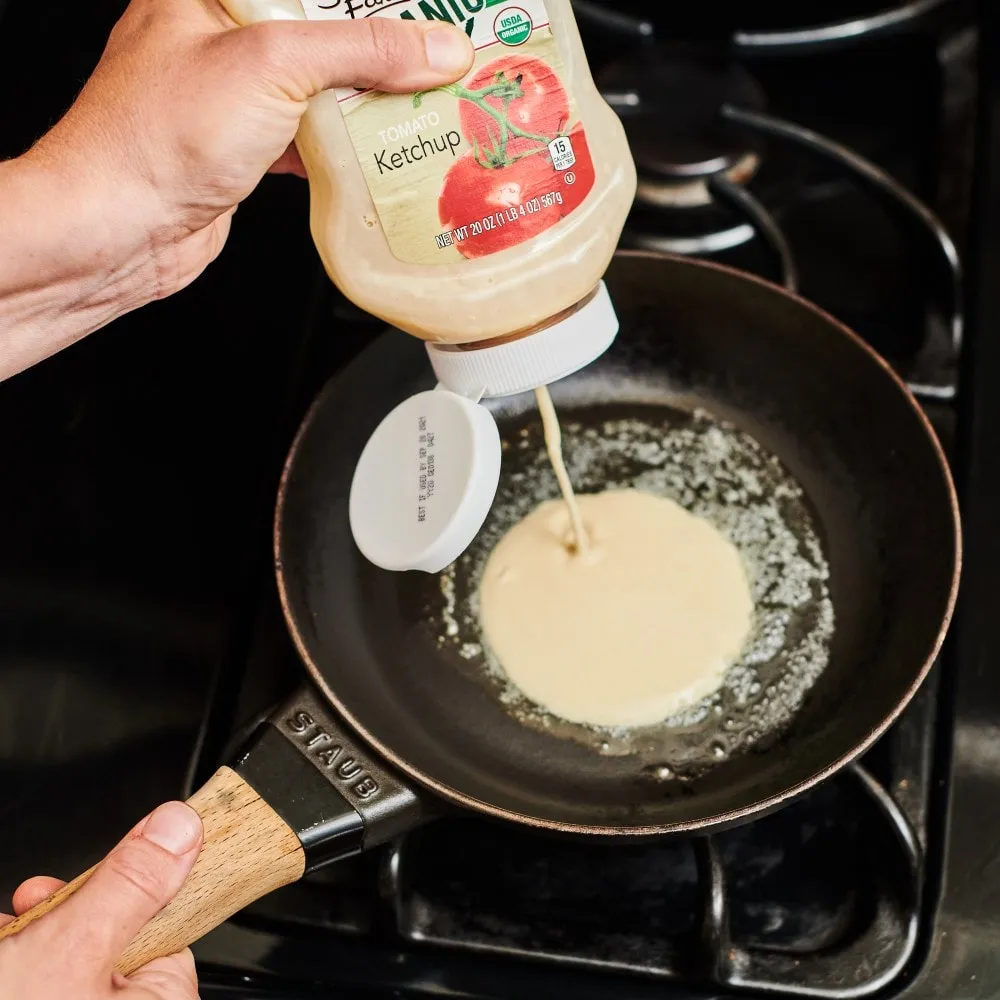 You could give a second life to your empty ketchup bottles by making them into pancake batter dispensers. Thoroughly wash the container and pour the pancake batter inside. Squeeze it out on the pan. You also have better control over how much you're dispensing.
Removing Strawberry Stems
This is one of those hacks that go viral on the internet because the general mass is extremely confused as to why this didn't come into their heads at first. No need to slice the top of a strawberry anymore.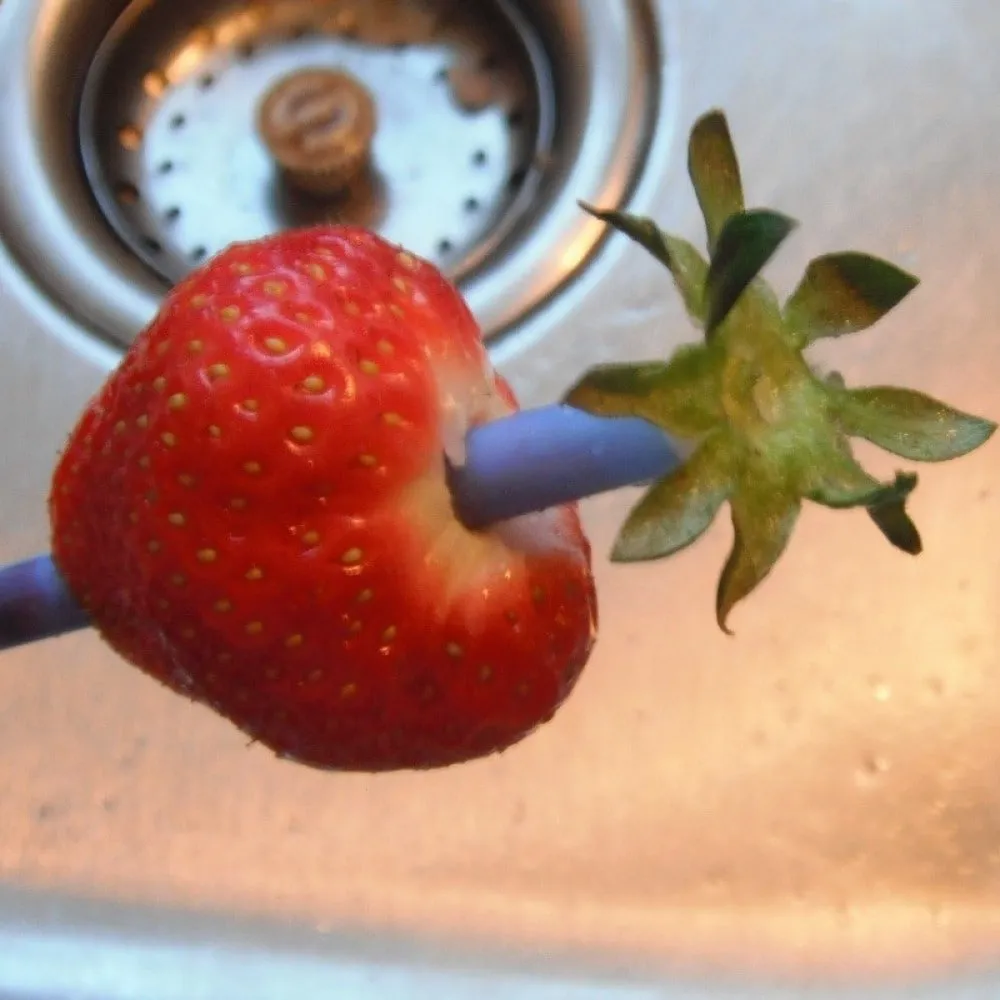 You end up wasting a little fruit in the process. Take a thick straw, like a boba tea straw, and spear it right through the fruit's center. Next time you're making a strawberry recipe, try this out.
Trusty Melon Scooper
Much like the name suggests, a melon scooper is used to scoop out small chunks of watermelon to serve in salads, desserts, or drinks. However, a melon scooper can be good for a lot of other tasks in the kitchen as well.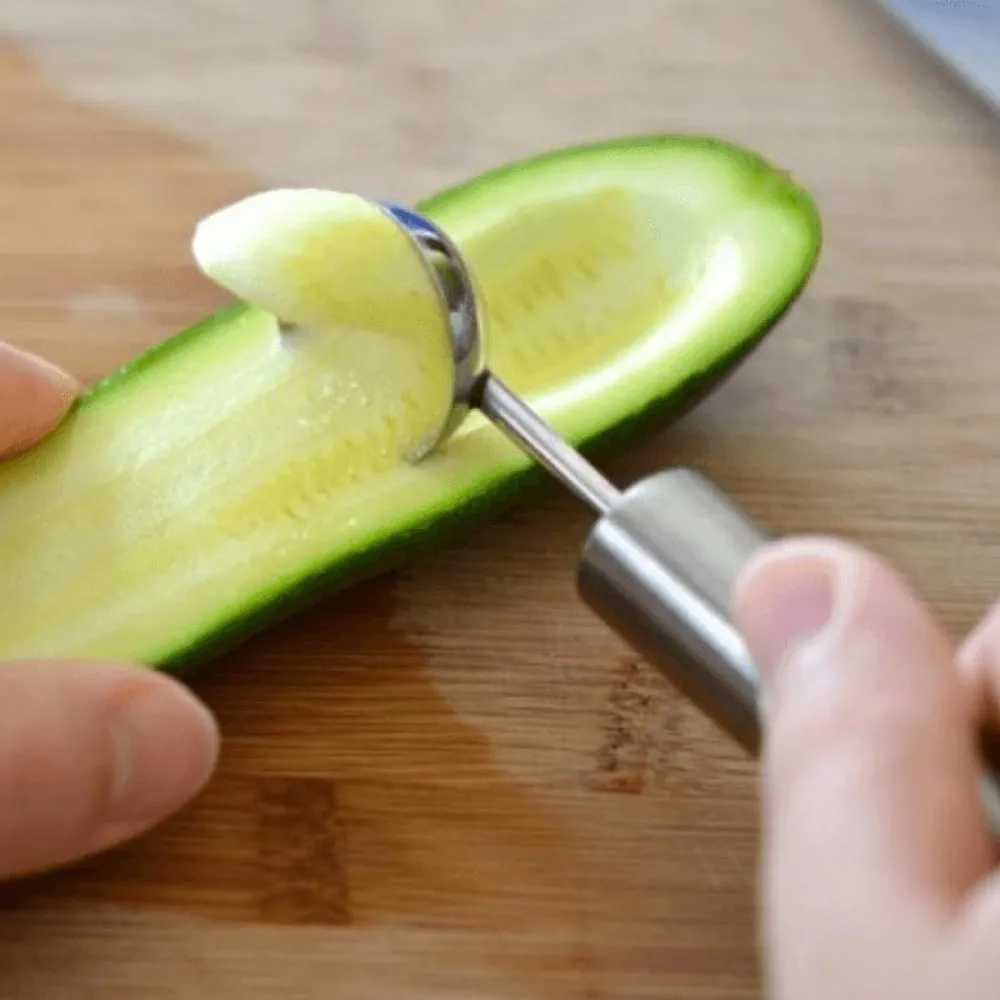 To remove seeds from zucchinis, pumpkins, or cucumbers quickly, run a melon scooper along the center. Don't put too much pressure as the sharp edge could dig into the skin.
Anti-Excess Oil
It's good to indulge in a rich dish from time to time. Floating in butter and melt in your mouth, these dishes aren't the healthiest. So, on occasions where you don't want that excess layer of oil floating on the top, ice cubes and paper towels are there to save the day.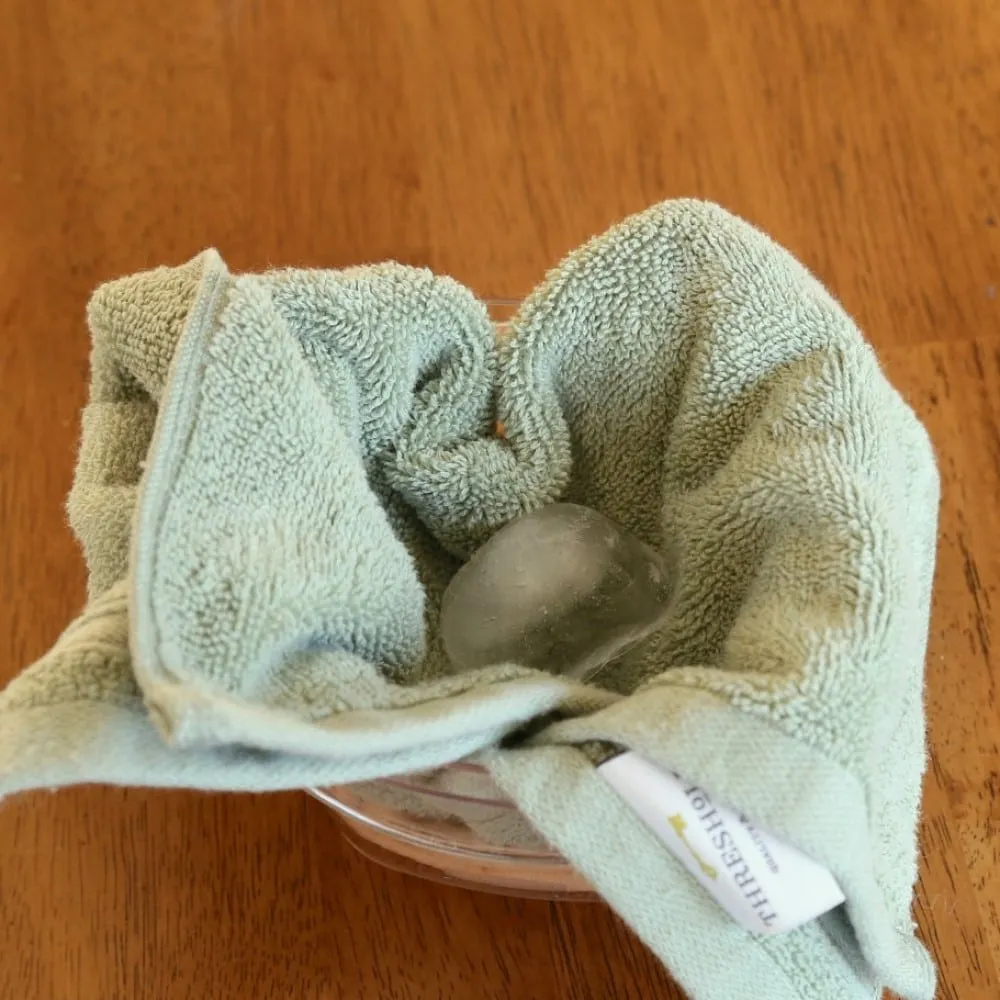 Wrap a towel over a piece of ice and wipe it over the top of the food. This removes excess fat from dishes by the ice acting as a magnet. It draws floating fat towards it.
Like the Chefs
What if we told you that you have been using plastic wrap wrong your entire life? Weirdly infuriating. After all, it's a thin, stretchy piece of plastic. How hard could it be? However, if you manage to rip or stretch your plastic wrap unevenly, you're doing it wrong.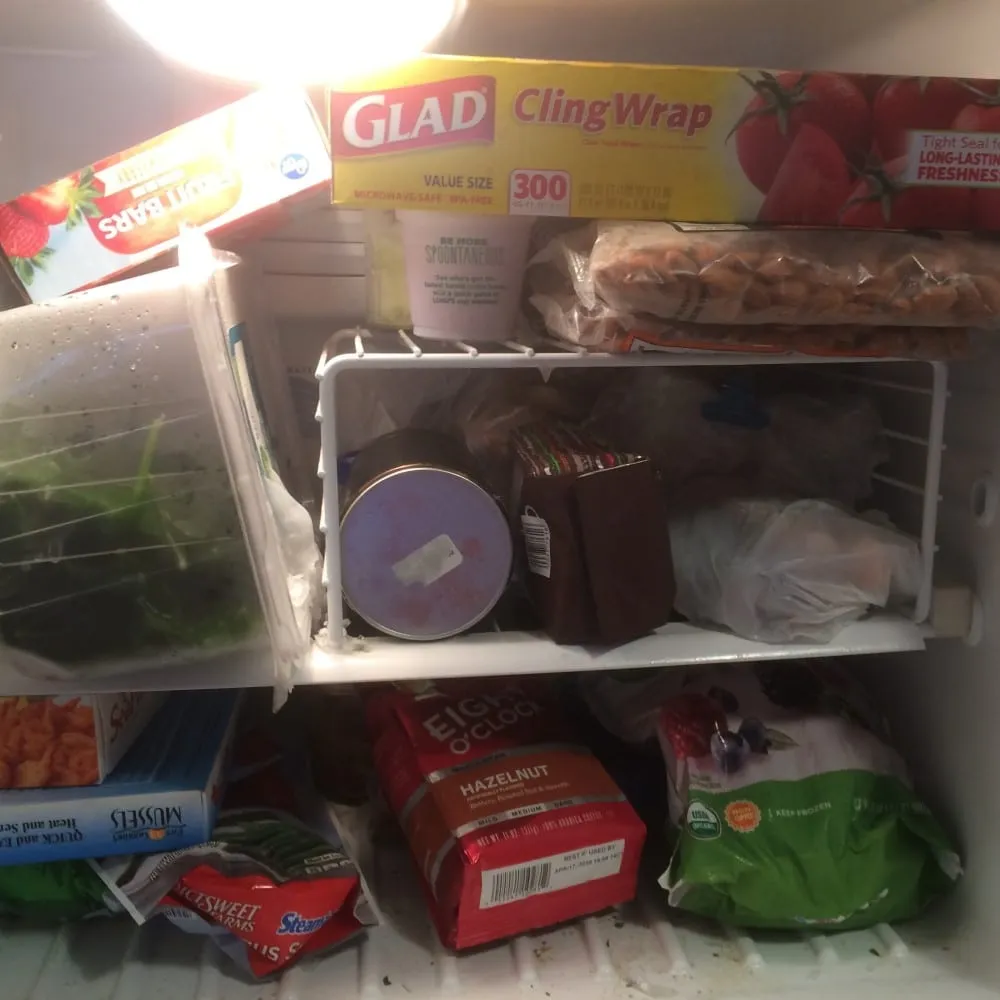 Professional chefs like keeping rolls of plastic wrap in the fridge for a few hours before using them. It behaves better, tearing and sticking less.
Peel Eggs Easier
There is a certain time limit on how long it takes to cook eggs a certain way. It's completely fine if you overcooked or undercooked eggs and now removing the shell is a hazard. Undercooked eggs and the peeling the shell could break the egg in half, if not shattering it completely.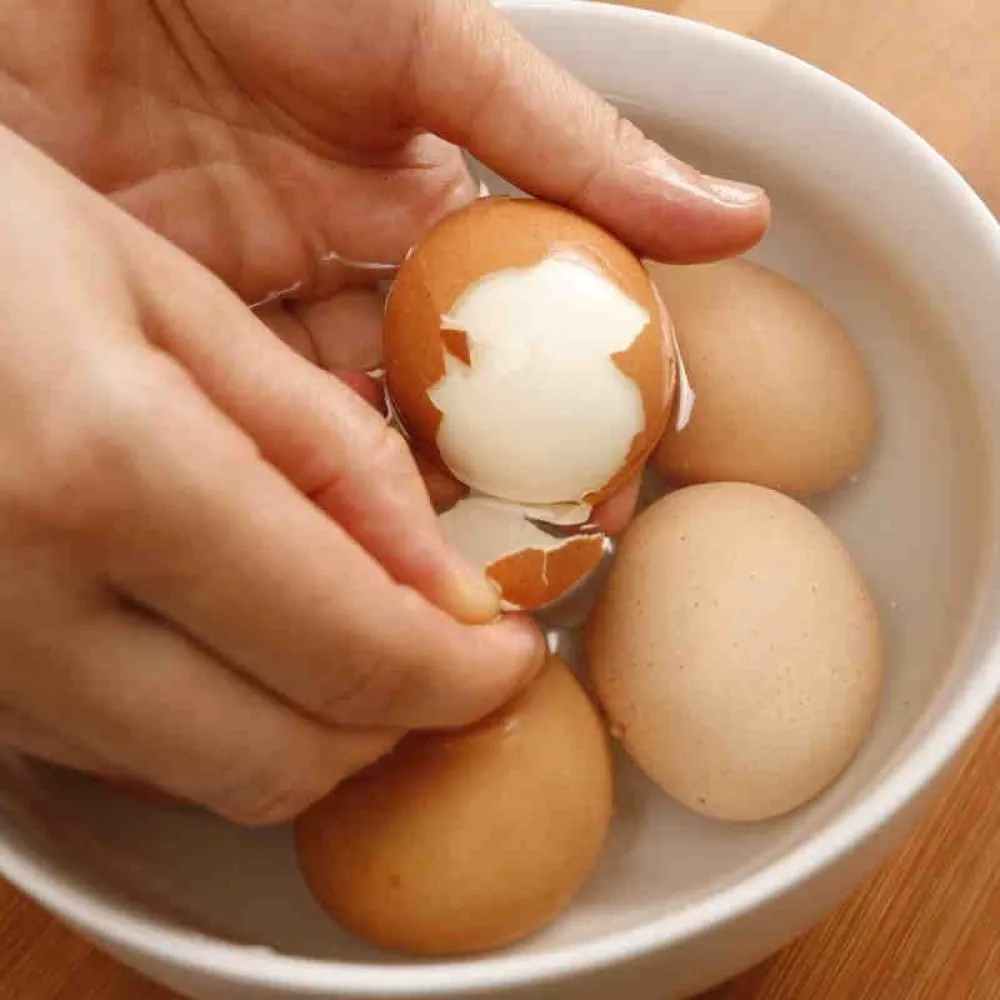 For the ones who aren't the masters of peeling, add vinegar or soda to the water before boiling the eggs. These ingredients penetrate the shell and make peeling easier.
All the Juice
There is this common meme on the internet that says something along the line of, "Lifestyle hacks have made me realize I'm even breathing wrong." After seeing these hacks, you'll start believing you've been cooking wrong in the past.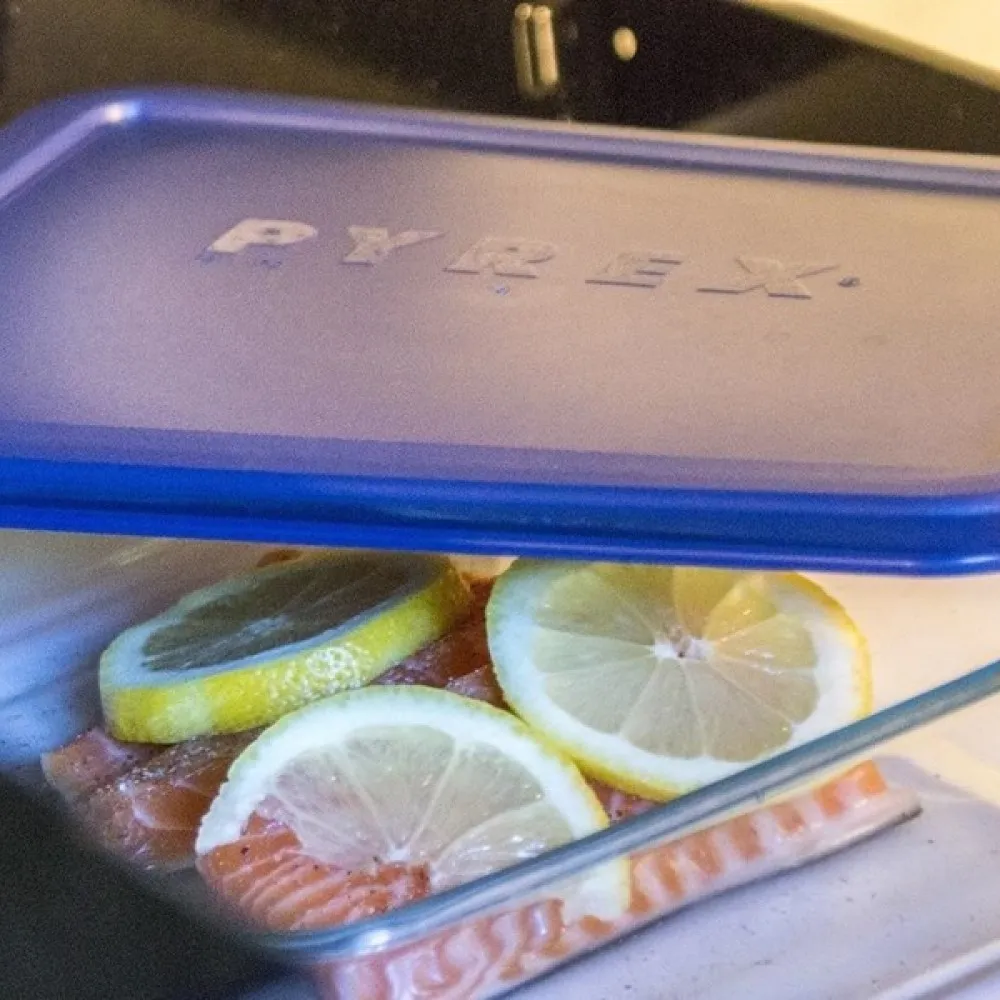 Juice a lemon or any fruit to perfection by cooling them in the fridge first. Then, pop it in the microwave for 15 to 20 seconds and give them a good squeeze. You'll find out how much juice you've been wasting all this time if you do a side-by-side comparison.
Onions Without Tears
Thankfully, there is more than one hack dedicated to making your onion cutting session tearless. We stand by our previous point – no matter who you are, you hate cutting onions. If the candle trick hasn't worked out, the freezer offers a substitute.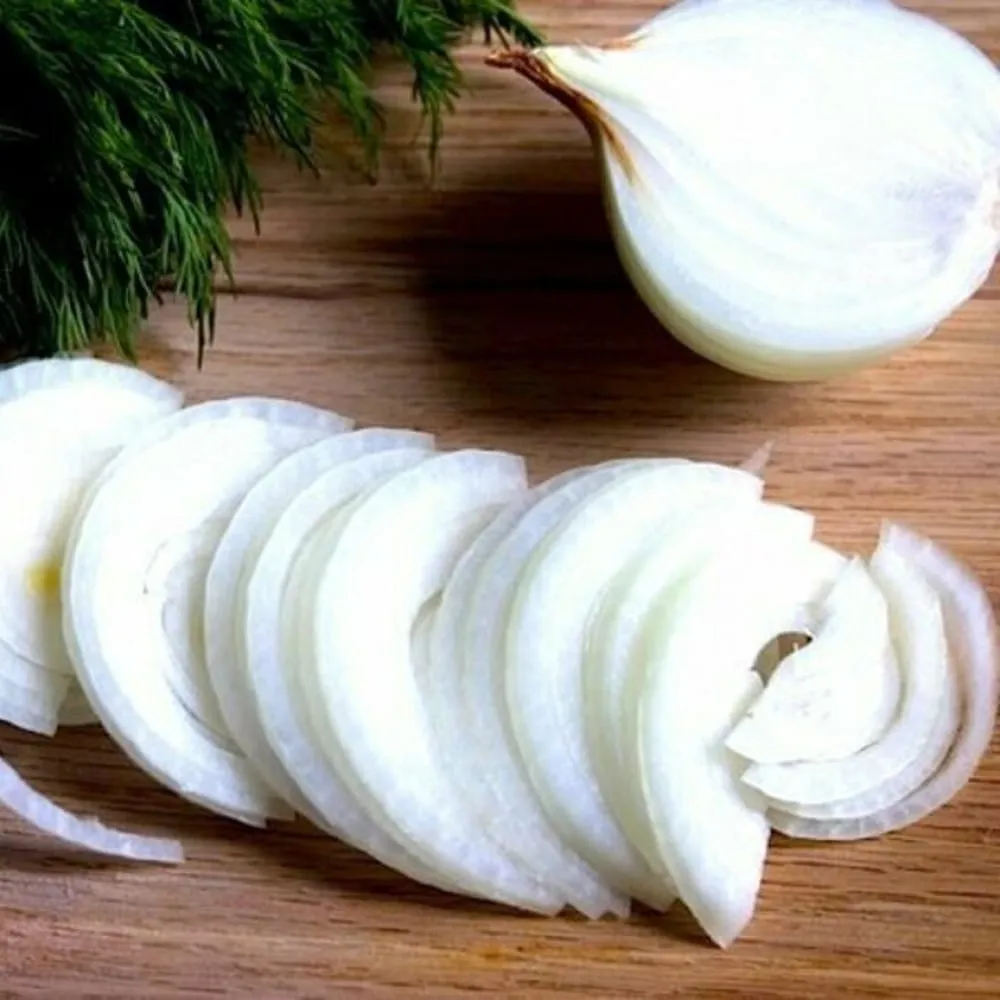 Put your onion in the freezer for half an hour before chopping them. Keep in mind that this will only work if you plan on cooking the onions; don't do this if you want to use them in a salad as they will lose their signature crunch.
Smart Pasta Move
Rule one of making pasta: Never leave your pot unattended. Whether you're boiling pasta or making the sauce, you could ruin it in a moment of carelessness.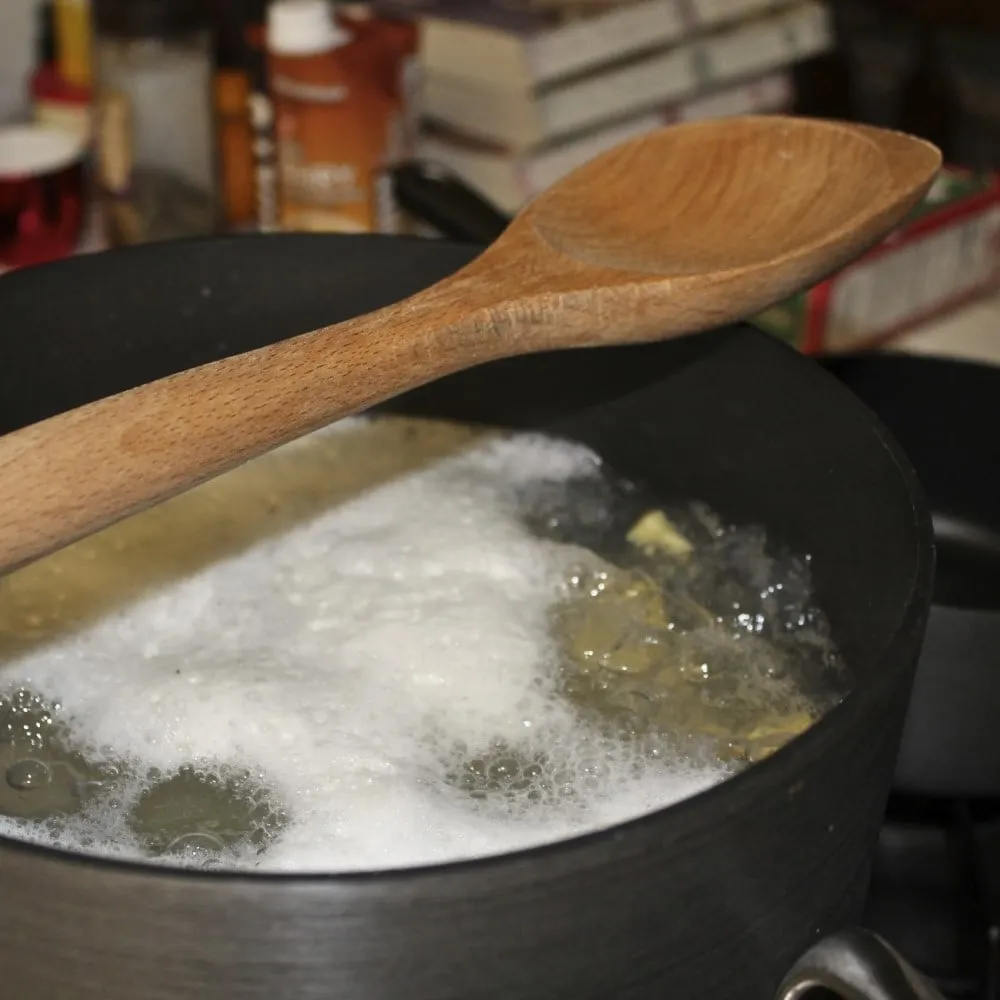 If you absolutely must move from the stove for a while and need to make sure the pot doesn't boil over, check out this helpful hack. Put a stirrer or wooden spoon on the top. The wood prevents the foam from tipping over the edge.
Cook Chicken Better
Roasted chicken may seem easy, but there's more to this dish than meets the eye. Making sure the meat is perfectly cooked, not over or underdone while ensuring the flavor is a challenge. Cooking a whole chicken in the microwave?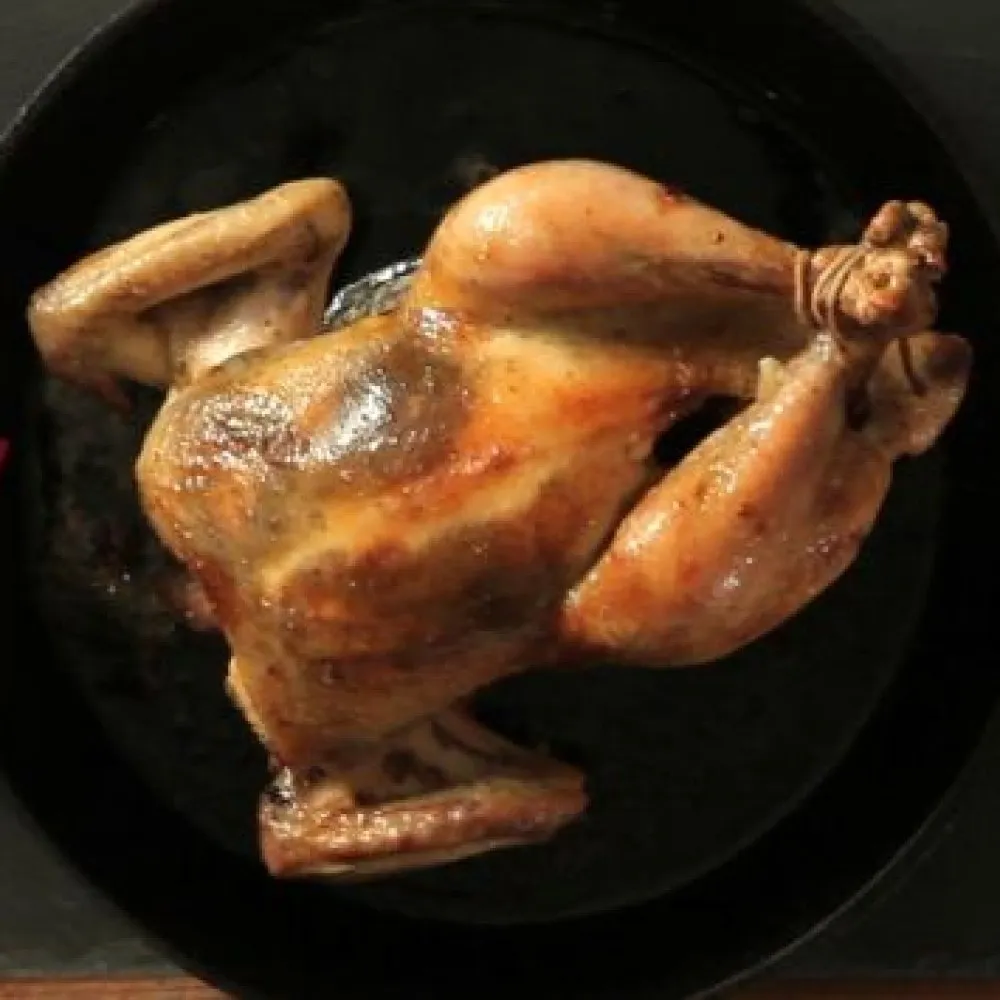 Keep the temperature low and let it steep in there for a few hours. That's what chefs suggest. Also, lay the chicken on its breast. That's the thickest part of the chicken and the closer it is to the heat source, the quicker it cooks.
Preserve Cooking Herbs
Alongside greens, herbs rot the fastest out of most ingredients in the kitchen. Given how expensive the spices and herbs can be, losing them to rot can be pretty painful. Fortunately, the age-old technique of freezing to preserve goodness can be used in this case as well.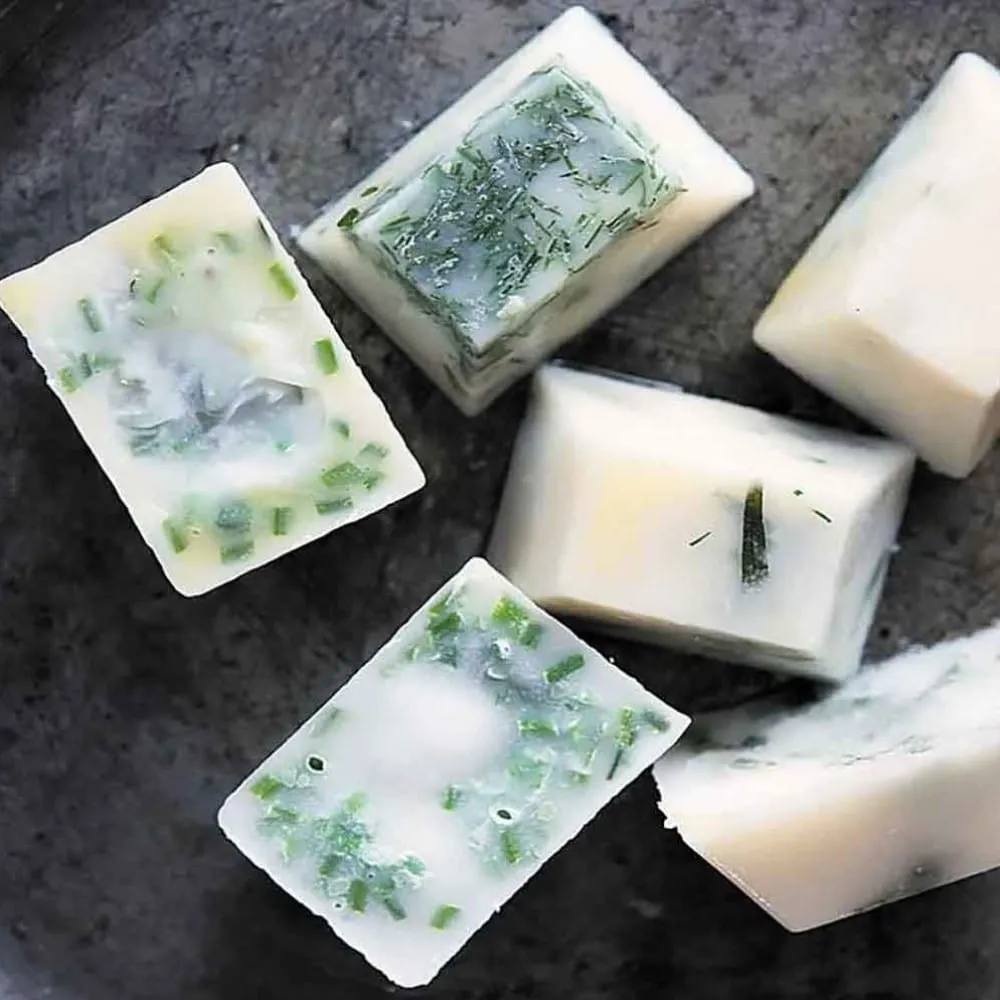 Place the herbs in an ice-cube tray and fill them with water or olive oil. Freeze as usual. This way, the vitamin content stays locked.
Bye Bye Odor
That musty smell on your hands after you've handled onion or garlic can be a horror story for your sense. The worst part is how rigid they are. No matter how strong of a soap you use to rinse yourself, the odor persists.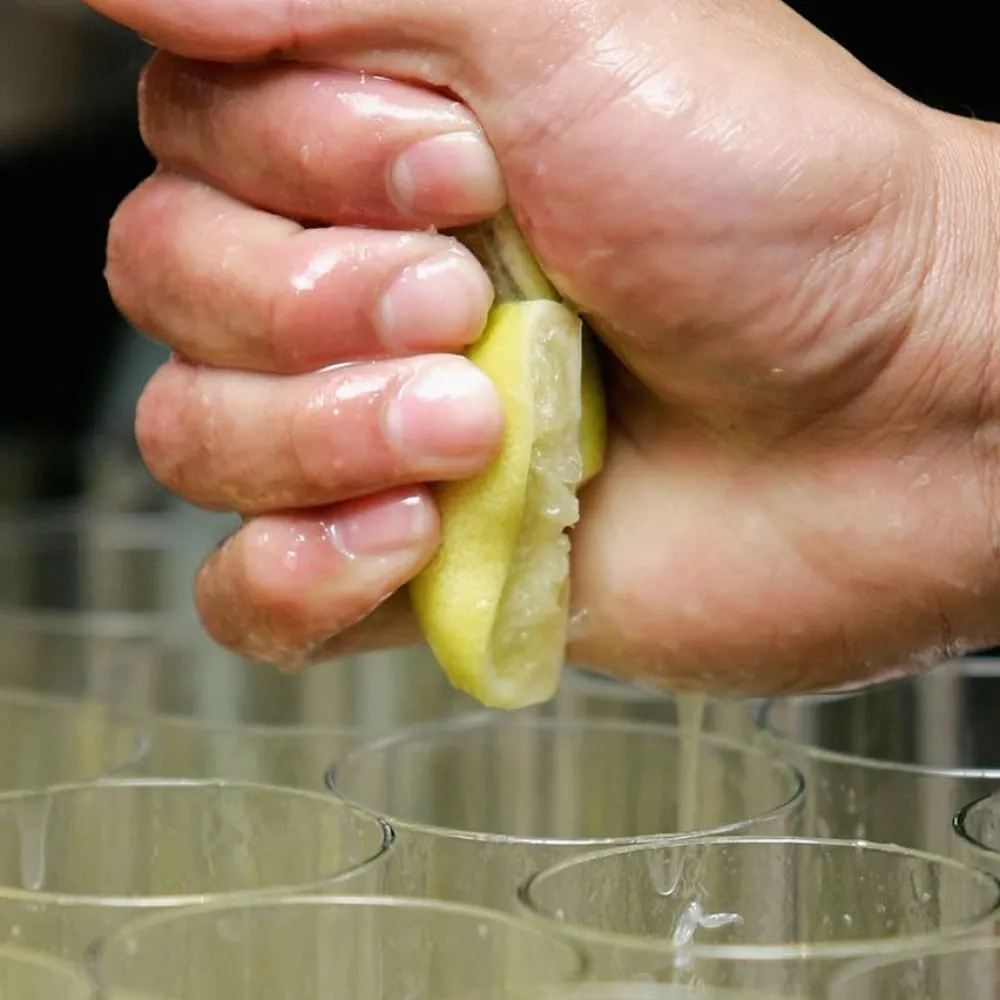 Lemon is a natural deodorant. Squeeze some onto the palms of your hands and rub properly before rinsing with water. Table salt can be used in the place of lemon too.
Restoration of Wooden Spoons
Over time and repeated use, wooden spatulas and spoon lose their look. On top of that, they get an unpleasant odor. The only logical option is to get rid of them and buy another set, right?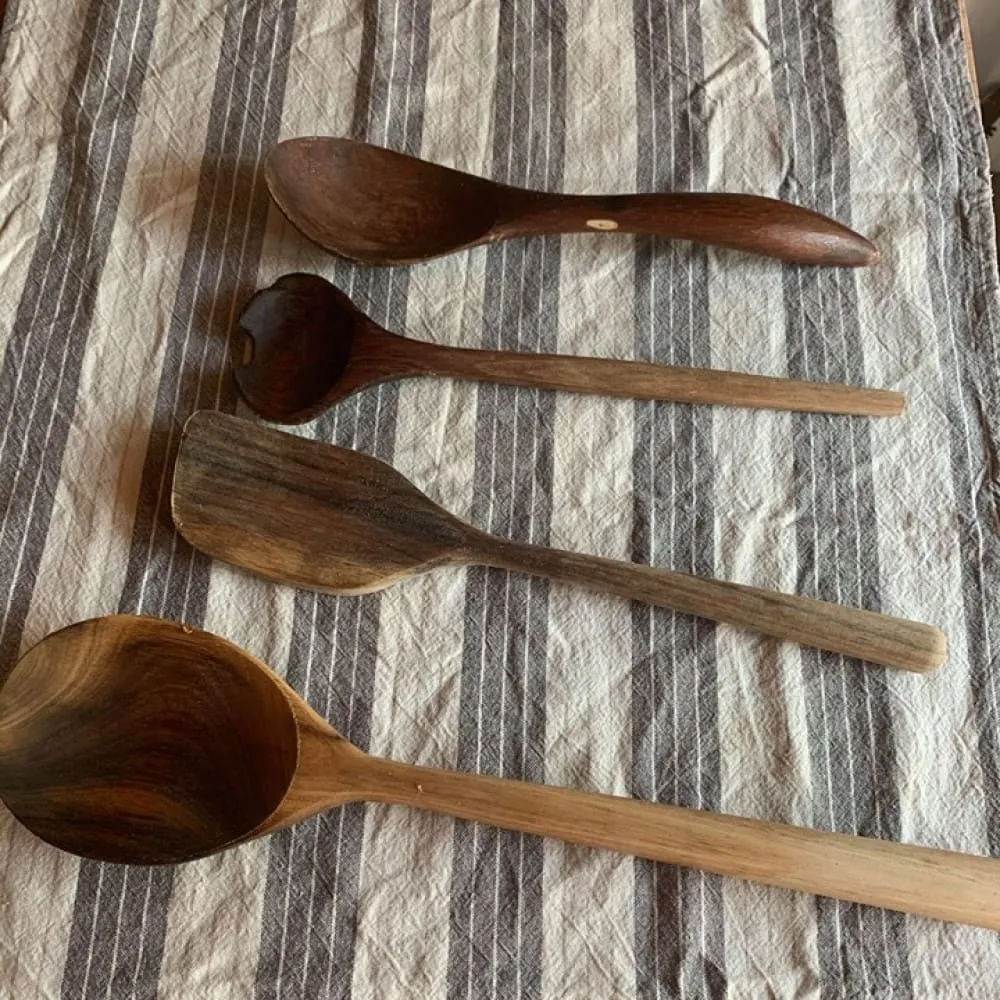 No, because there's a good way to restore your favorite kitchen assistants to their former glory. Boil the spoons in regular water and then leave them to air dry in the sun. This removes the weird smell and they're back to good.