Ice Spice's exceptional hair has played a pivotal role in catapulting her to stardom. With captivating visuals and chart-toppers like "In Ha Mood" and "Princess Diana," this American rapper has truly shaped the 2023 music industry.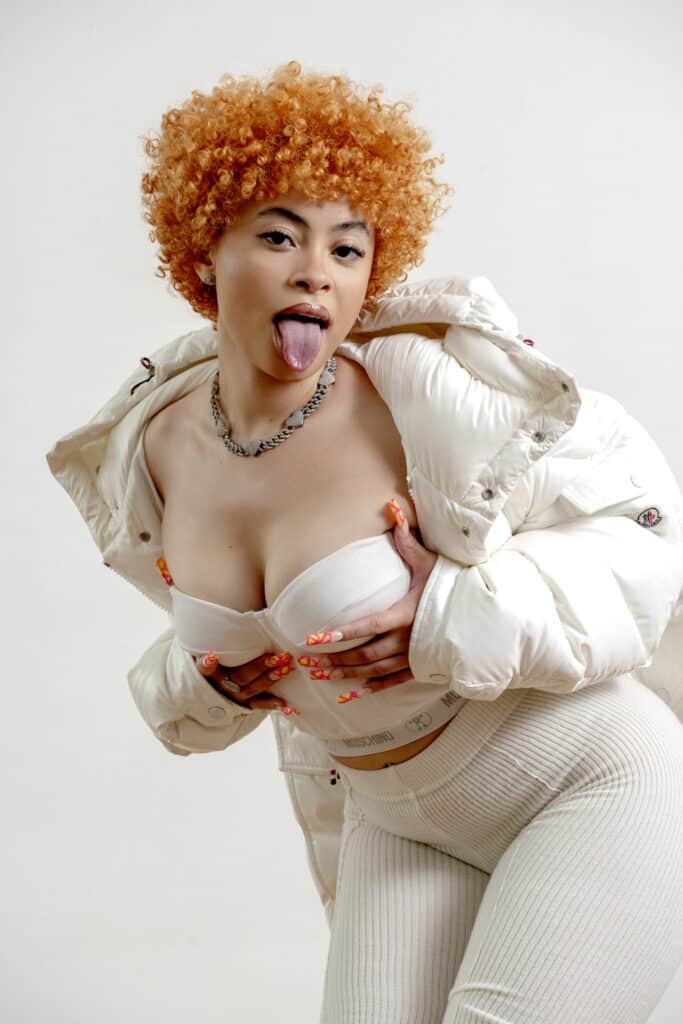 Moreover, her association with notable brands like Marc Jacobs and Dunkin Donuts has further solidified her influence.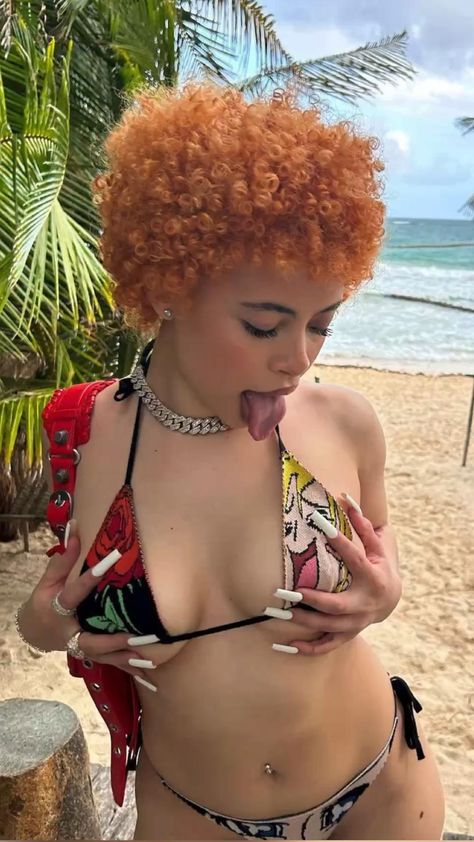 Her hair transformations, particularly the shift from red curls to sleek straight locks, have sparked conversations and admiration.
What is Ice Spice's Real Hair Color?
Ice Spice is naturally a brunette, even though she is known as a redhead. Her curls are all real, according to a TicTok post published in February 2023 featuring the rapper.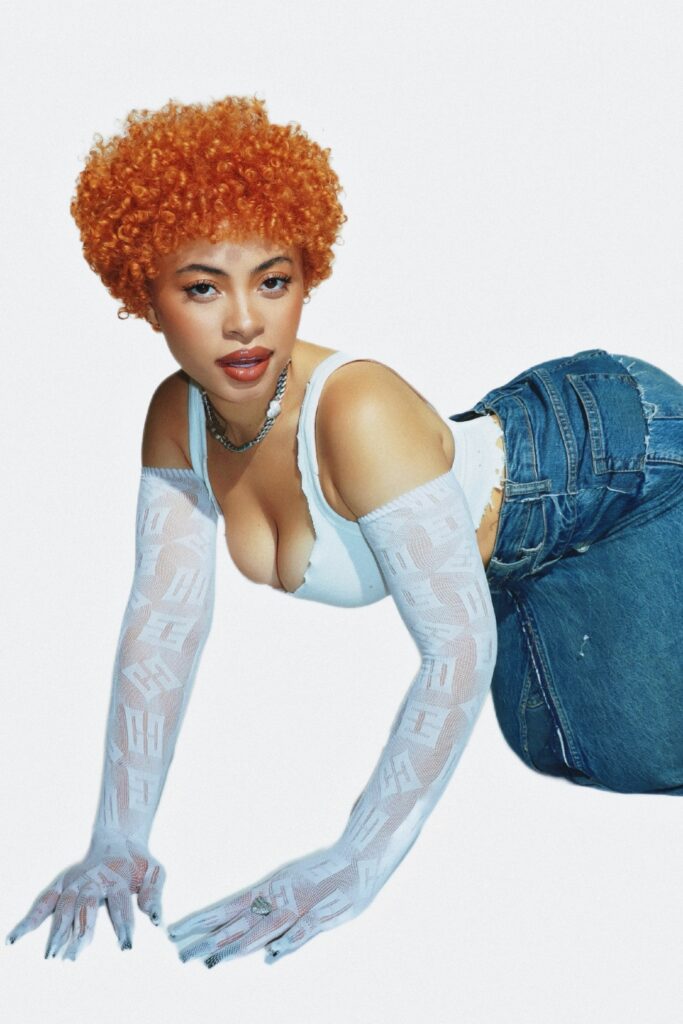 In regards to people speculating that she is wearing a wig, Ice Spice shared on social media, "A lot of people think my hair is naturally straight and that I wear like a curly wig or something […but] my hair's always been curly since I was born."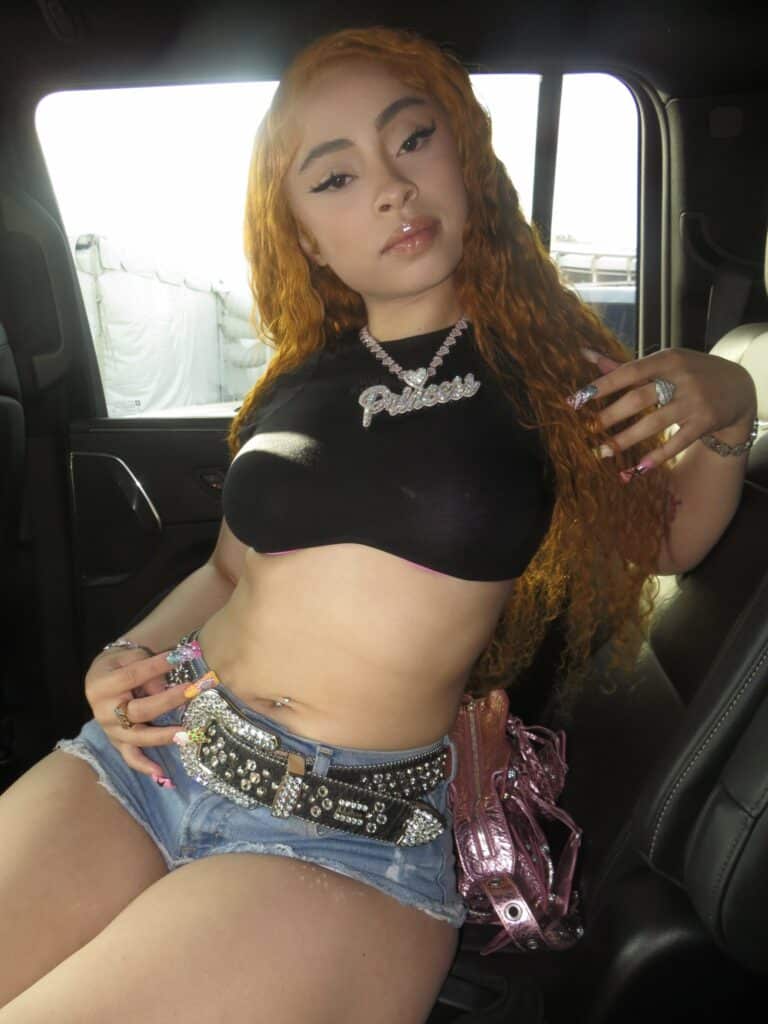 The New York rapper has a 3b/3c curl pattern with springy and well-defined spirals.
Ice Spice's Hair Moments
Straight side-Part at the Met Gala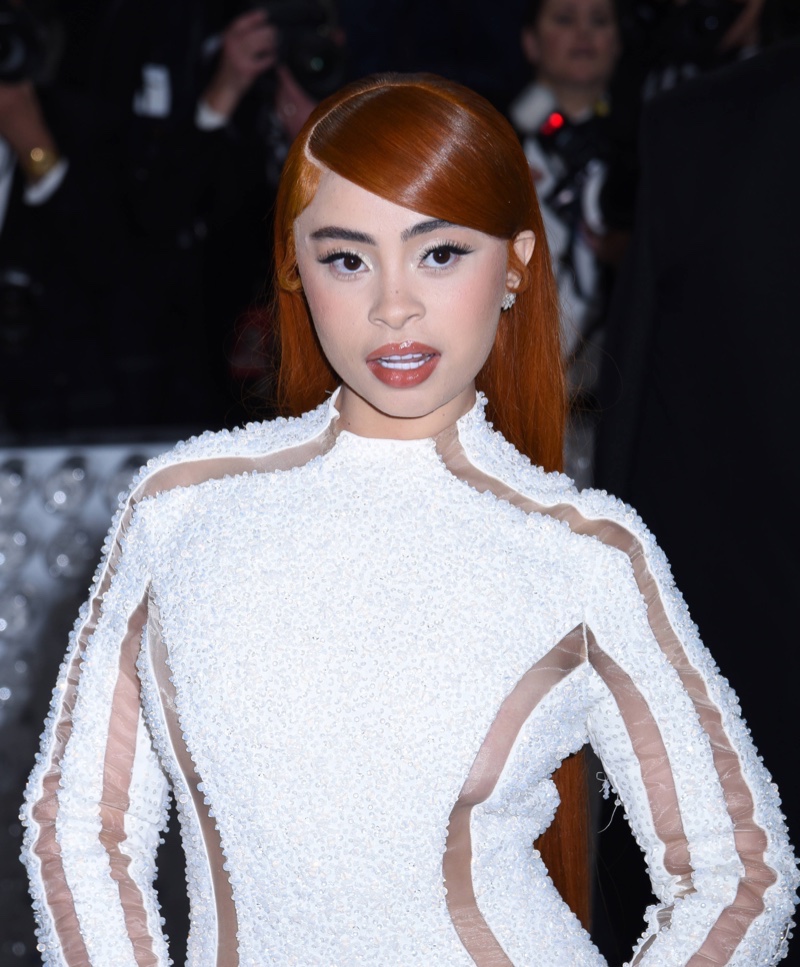 At the 2023 Met Gala, Ice Spice showed off a side swoop hairstyle.
Ice Spice's 2023 Met Gala appearance was a showstopper. She traded her fiery hair for a striking dark orange auburn, flaunting sleek, side-parted straight hair, marking a bold moment in her evolving hair journey. Paired with a white Balmain gown featuring daring sheer panels, her look exuded contemporary elegance.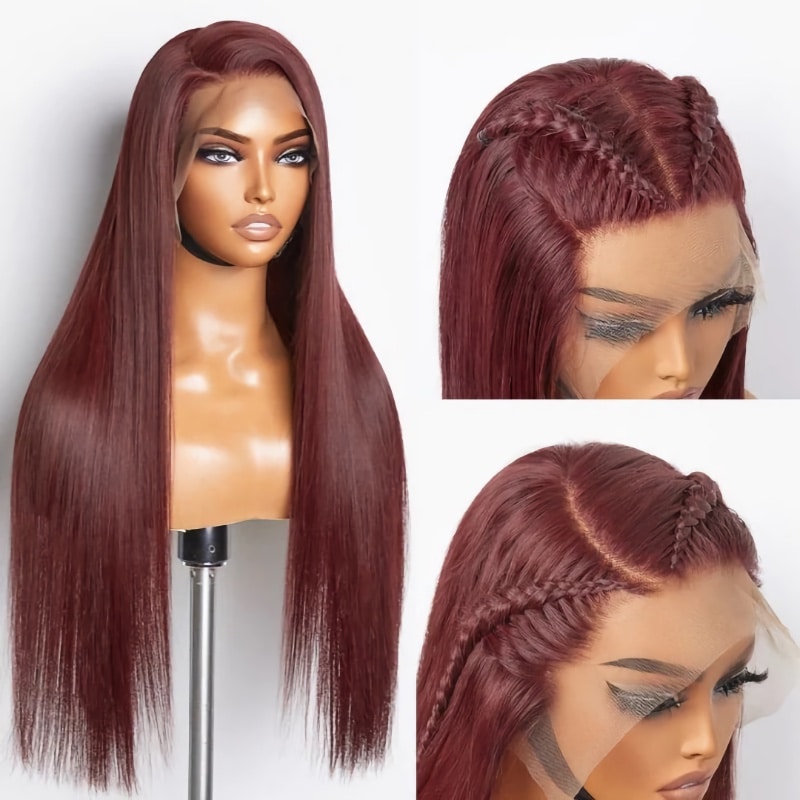 To achieve a similar red carpet look, go for a straight, lace-front wig in red from LuvMe or similar brands. Secure it firmly, style with a sweeping side part, apply a lightweight hair serum for smoothness, and use strong-hold hairspray to maintain the bold part.
Signature Curly Hair
Embracing authenticity: Ice Spice's iconic red curls take center stage.
Although her straight hair caught attention, it's Ice Spice's natural curls that define her. At the 2023 MTV Video Music Awards, she rocked a Madonna-inspired white dress, showcasing her signature vibrant and audacious style. This look reflects her fiery spirit and encourages fans to embrace their true selves.
Waist Length & Orange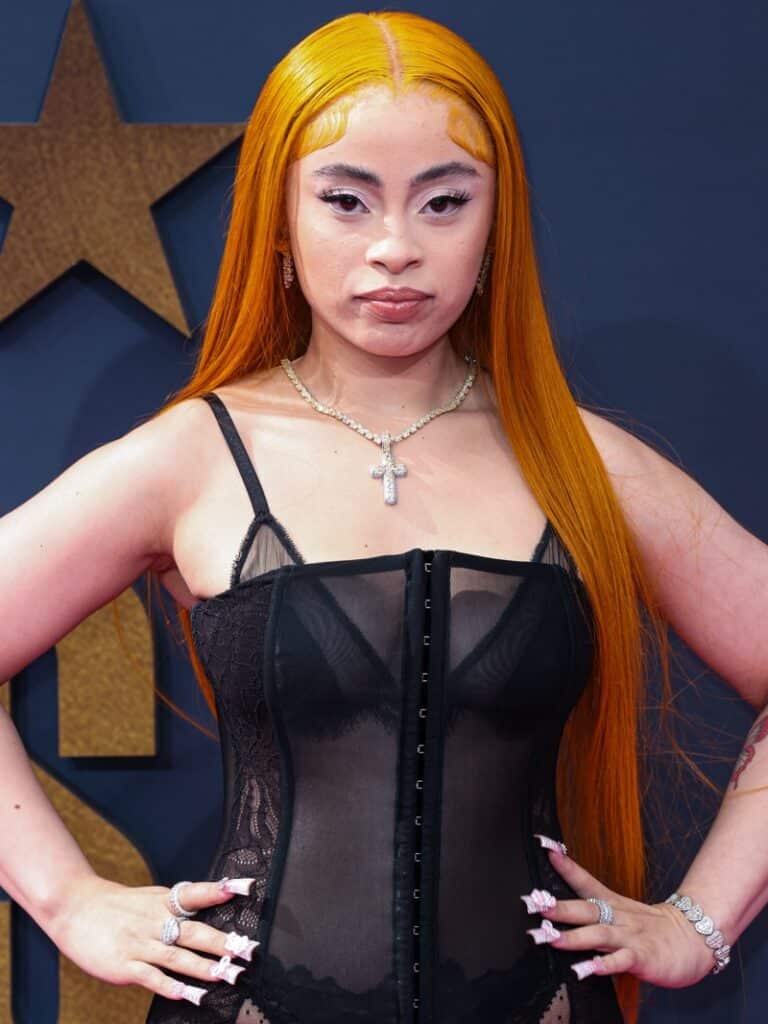 At the 2023 BET Awards, Ice Spice unveiled a striking transformation, swapping her signature red curls for a vibrant, waist-length orange wig. This bold change, expertly crafted by hairstylist Kadijah Blade using the Dyson Airstrait tool, perfectly complemented her all-black outfit with a hint of lingerie-inspired style. Fans and fashion enthusiasts couldn't stop raving about this eye-catching look. She also sported a similar straight-haired style at the 2023 Met Gala.
Pink & Flipped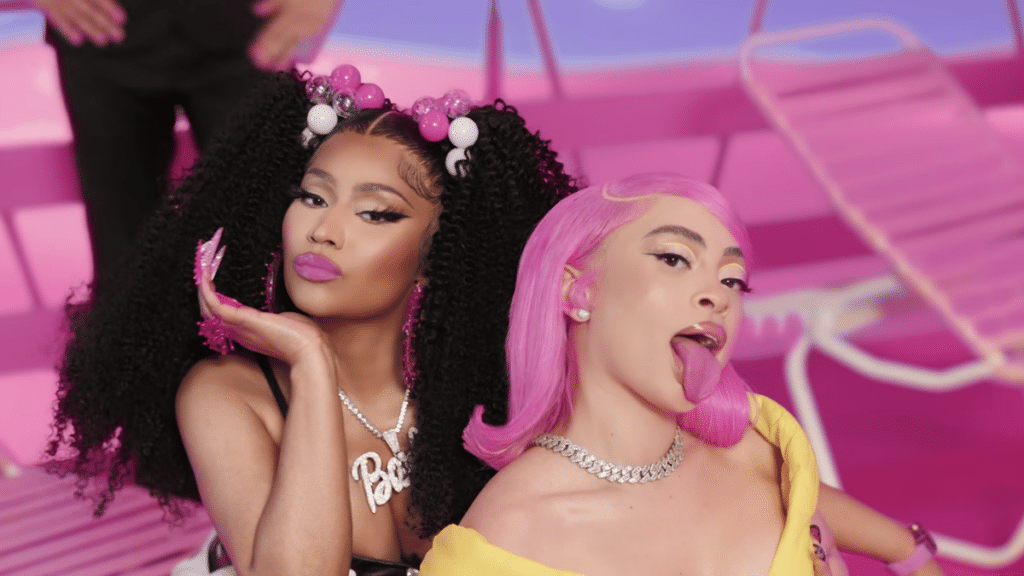 For the Barbie movie, Ice Spice collaborated with Nicki Minaj for the Barbie World song. The Bronx rapper channeled the iconic character with a flipped pink hairstyle, channeling retro vibes. She also rocked a diamond necklace to complete the vibrant look.
In Ha Mood Bangs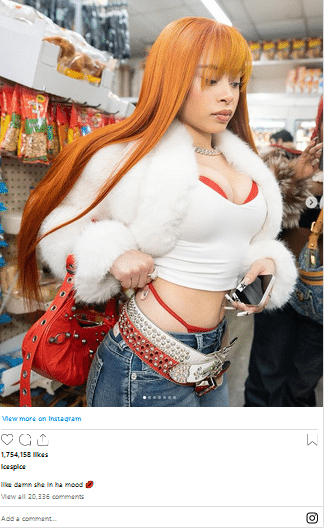 The star also rocked a straight and long wig with bangs for the music video "In Ha Mood". Lightened bangs brought an element of surprise to the ginger hairdo. Filmed in the Bronx, Ice Spice stayed true to her roots for the shoot.
Ice Spice's Colorful Tresses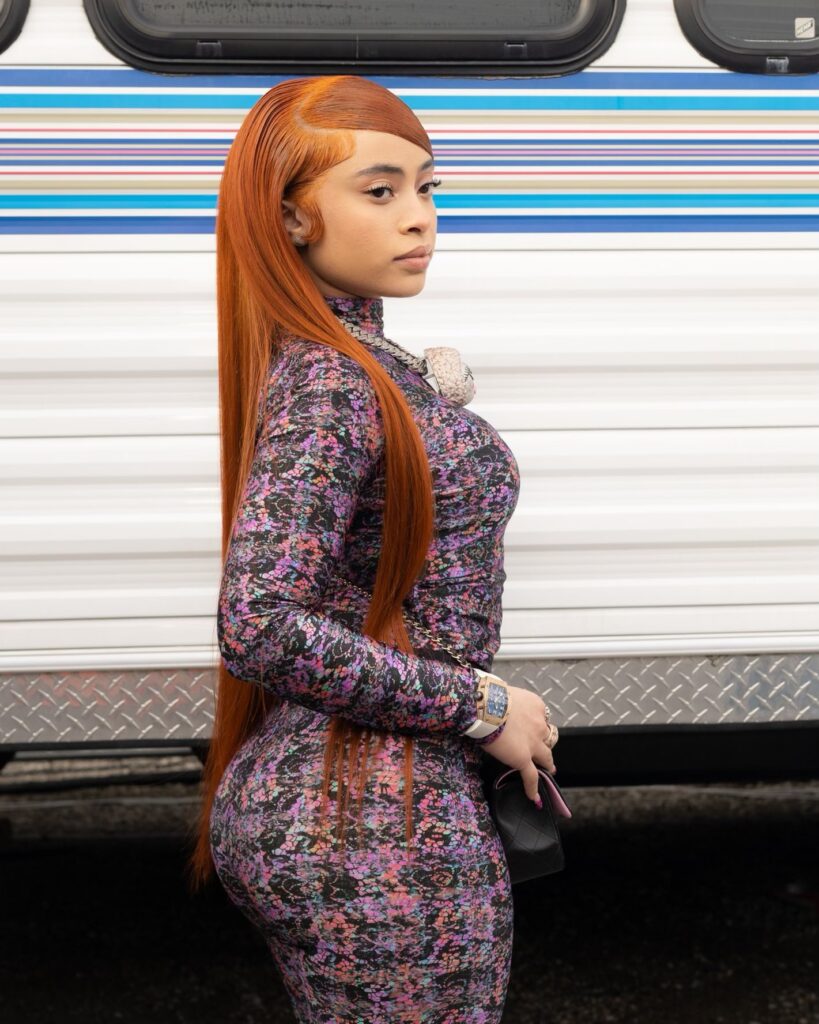 Never failing to impress, Ice Spice's hair is one thing that contributed to her meteoric rise in the music industry. The famous rapper stands out from the crowd, whether rocking pink tresses, ginger-hued locks, her natural curls.