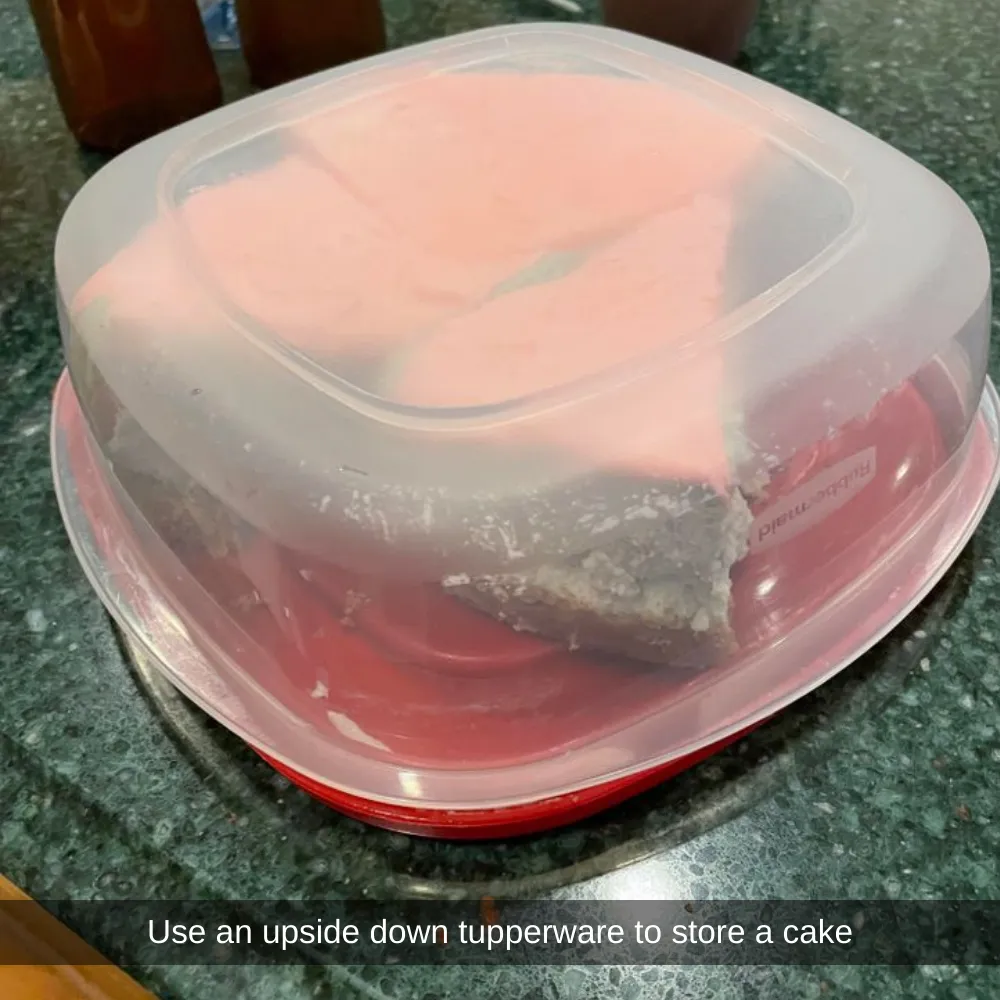 There are various tasks you perform daily that could be made simpler without resorting to buying expensive gadgets. We are referring to some creative solutions using household items or addressing typical issues, which demonstrate that the human mind is boundless in finding solutions to problems.
Getting the Last Bit
If you have previous experience with a grater, you must be aware of its usefulness. And, it's evident that when you have a small quantity of food to grate, the situation becomes a little difficult.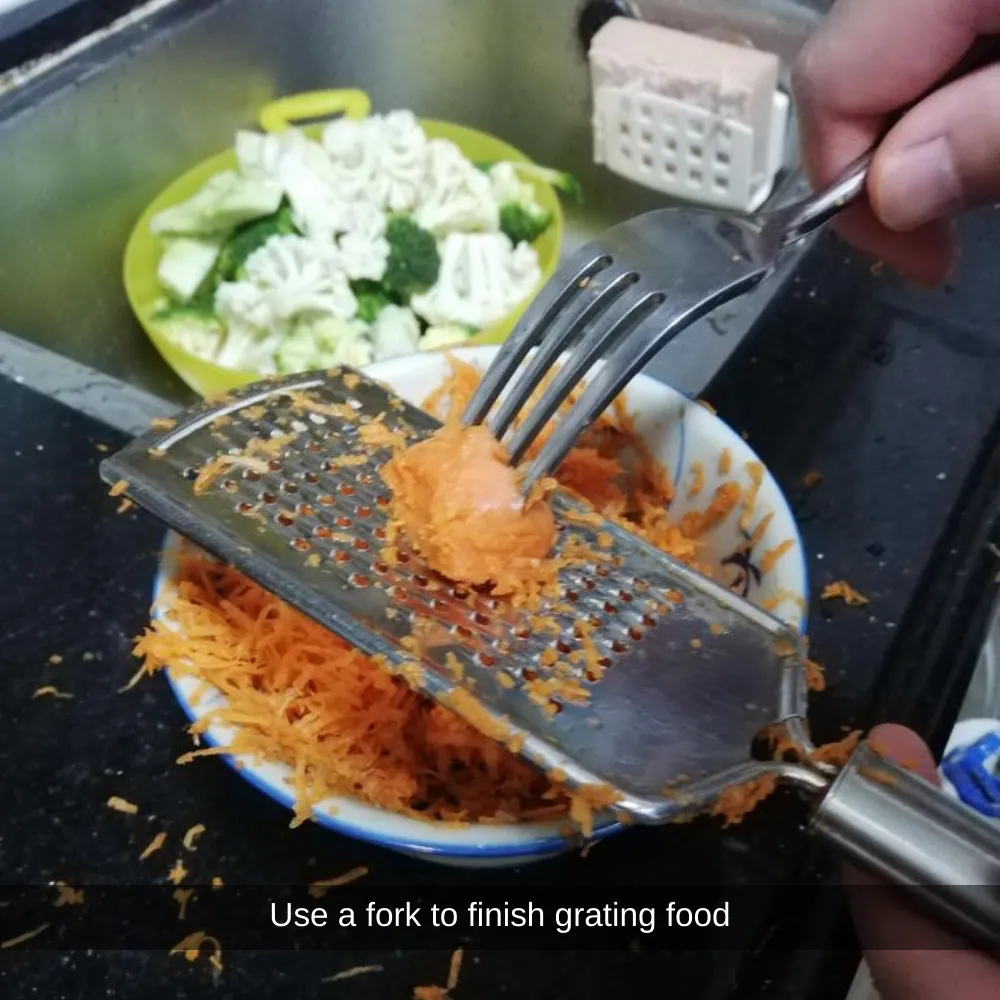 To prevent the risk of scratching or scraping your fingers on the grater while grating the last bits of food, use a fork to hold the food instead of your fingers which may have been in contact with the food.
Put on a Bracelet With Ease
Small closures are commonly included in jewelry to facilitate opening and closing of the piece. These closures are designed to integrate seamlessly with the overall look, ensuring that they do not detract from its aesthetic appeal.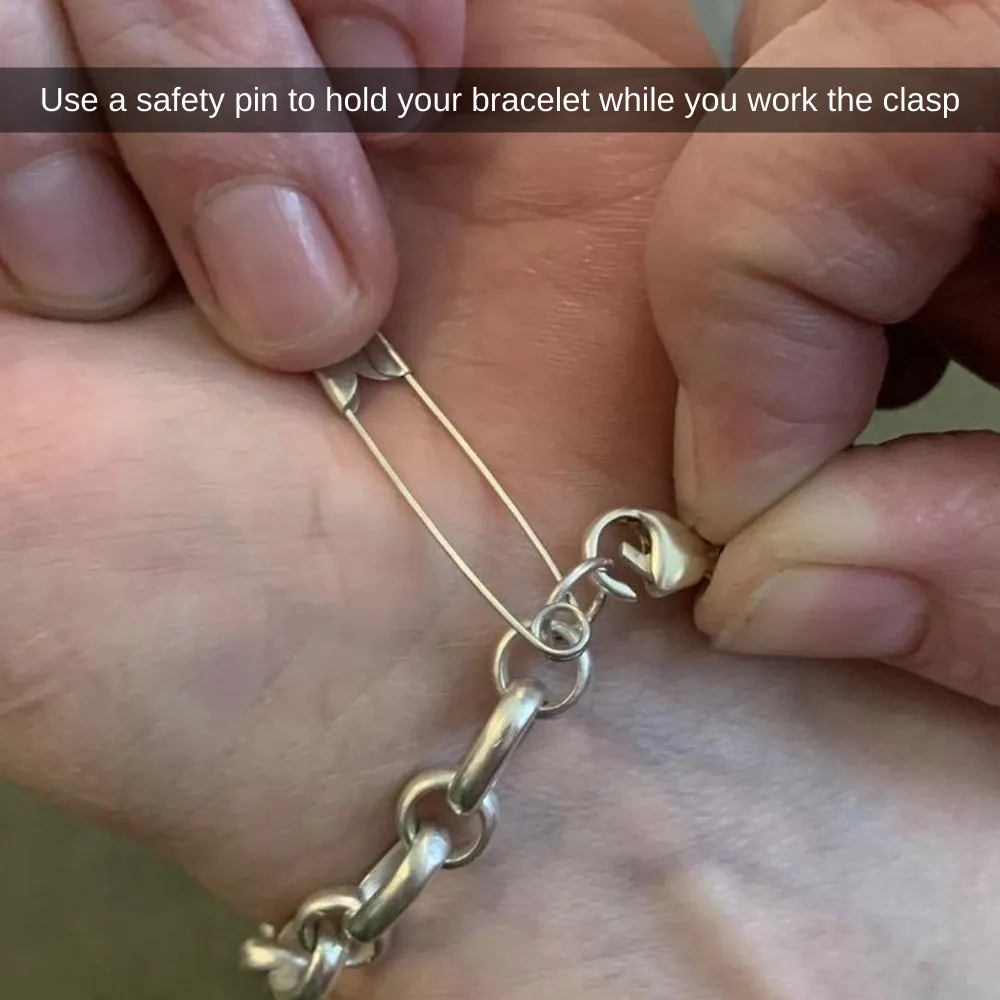 However, there are some negative aspects associated with this. It can be quite challenging to manipulate the clasp of your bracelet when it is tiny and located on your wrist. One solution would be to grab a safety pin and use it to secure the chain while you try to work the clasp, thereby providing you with some extra length.
Protect Your Peanut Butter
Suppose you're someone who likes peanut butter, particularly the natural one. In that case, you must be aware of its one drawback, which is that it has a tendency to separate, requiring you to mix it thoroughly before you can use it.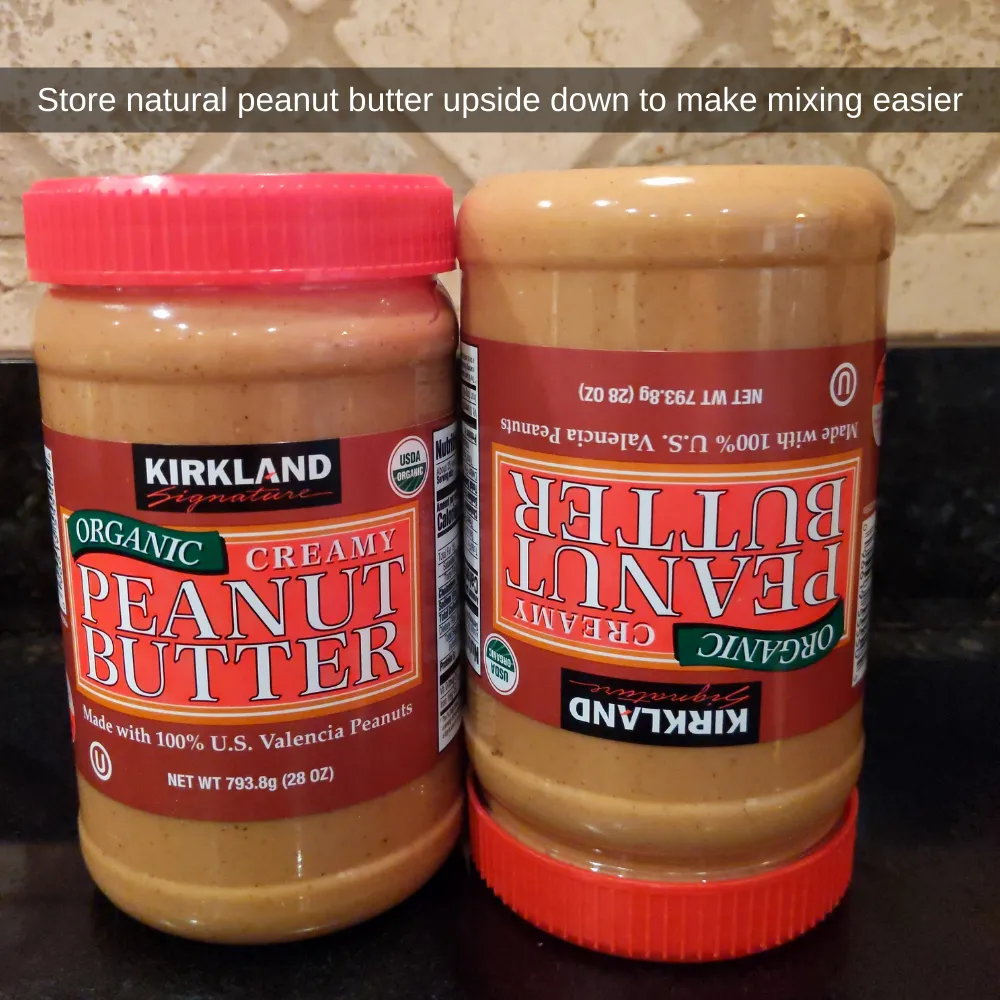 The lone issue is that mixing peanut butter can be tough if the oil settles at the bottom. To remedy this, store the peanut butter inverted in the cabinet so that when it needs to be mixed, all the oil would be at the top and can be easily blended.
Keep Your Cords Tidy
It has become a widespread issue to manage surplus cords with the proliferation of electronics. It's important to avoid entangling them.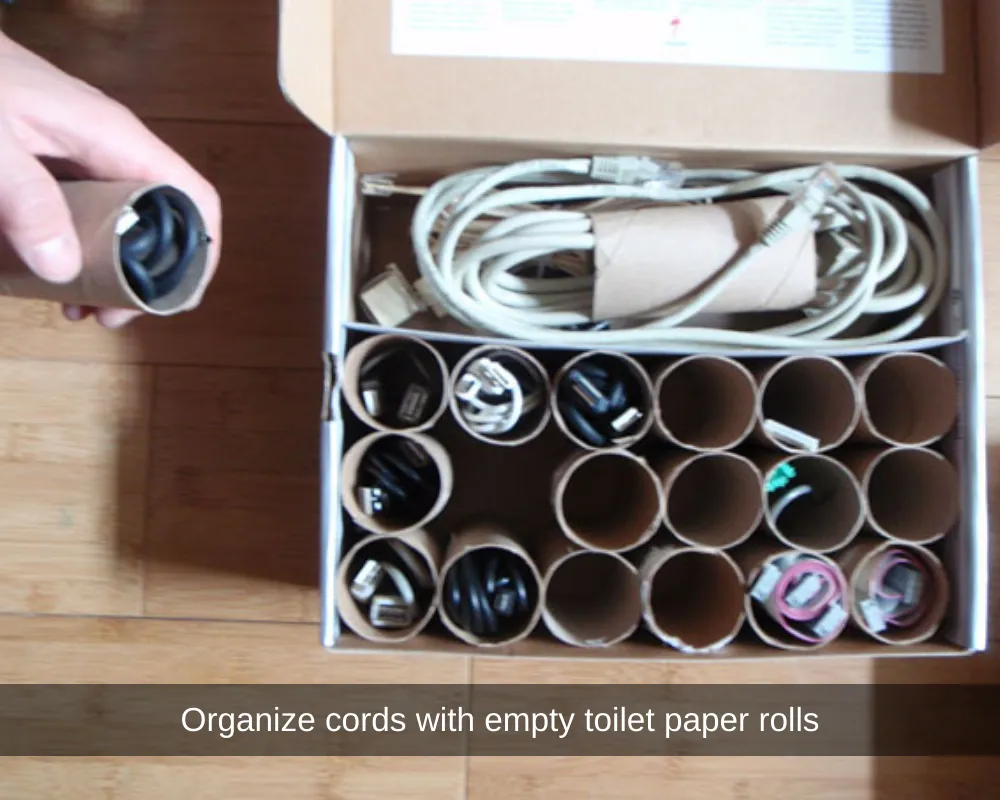 One way to solve this issue is by using your empty toilet paper rolls. You can slide the cords through the roll after wrapping them up to keep them organized and avoid any potential tangling or damage.
Don't Smash Your Fingers!
Cartoons have been mocking the issue of accidentally smashing fingers with a hammer for a long time. Ultimately, is there a definite method to prevent this from happening?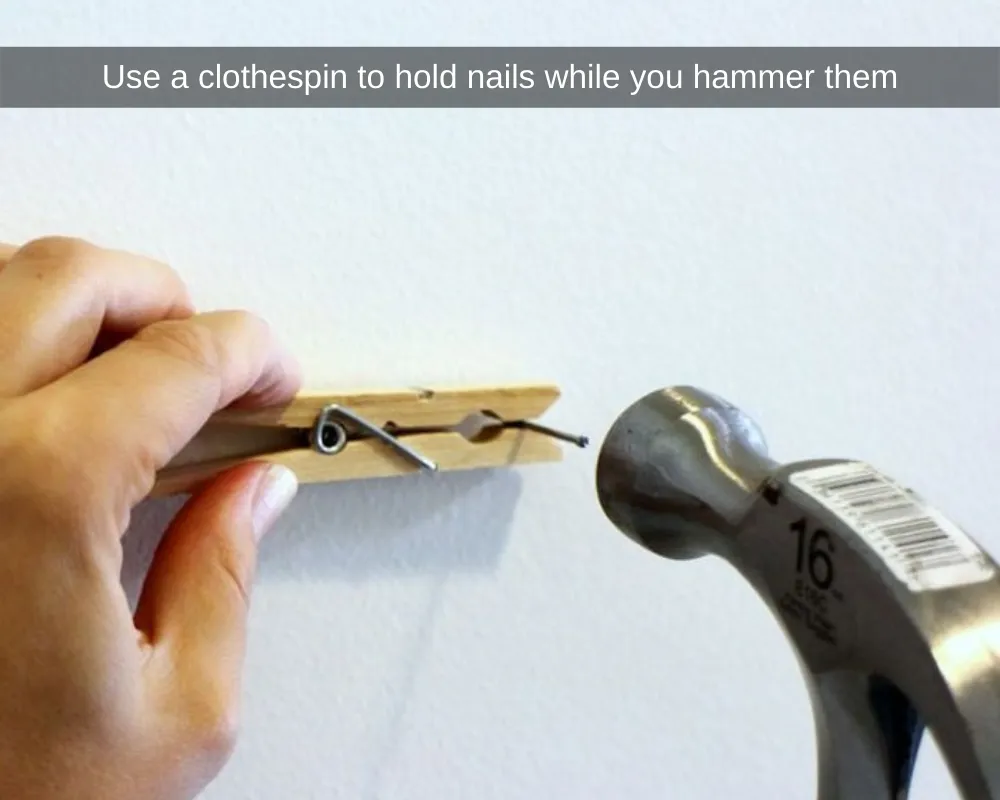 It is logical to conclude that the most effective approach is to ensure that your fingers don't play a role in the task. However, you may wonder how to securely hold the nail. A common household item, such as a clothespin, can adequately serve this purpose.
Sweet Summer Treats
There's nothing better than relishing a chilly popsicle on a scorching day. These popsicles have a range of flavors and not only do they provide taste but also coolness.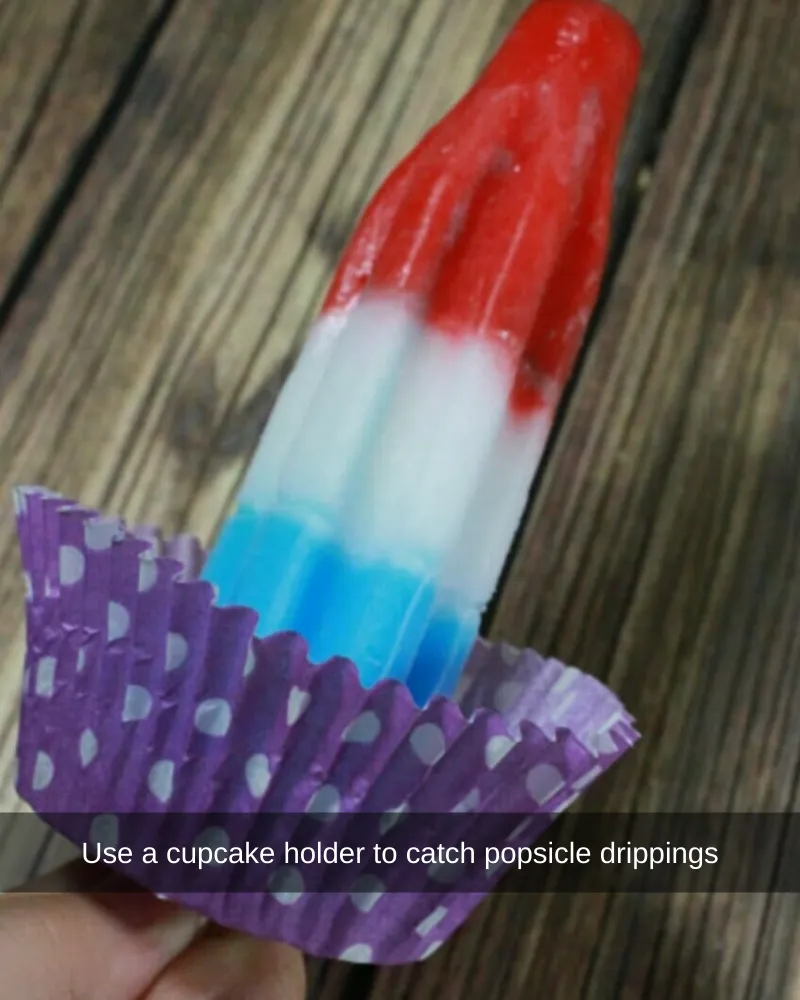 What's the solution to preventing your hands from getting messy while enjoying a delicious popsicle? Popsicles can cause a mess if you're not cautious. A useful approach is to use a cupcake holder to gather all the droplets while consuming the treat. Once finished, the disposable holder can be thrown away.
Funnel in a Pinch
To add oil to your car, besides oil and your car, you'll require a funnel to ensure that the oil is directed to its intended location.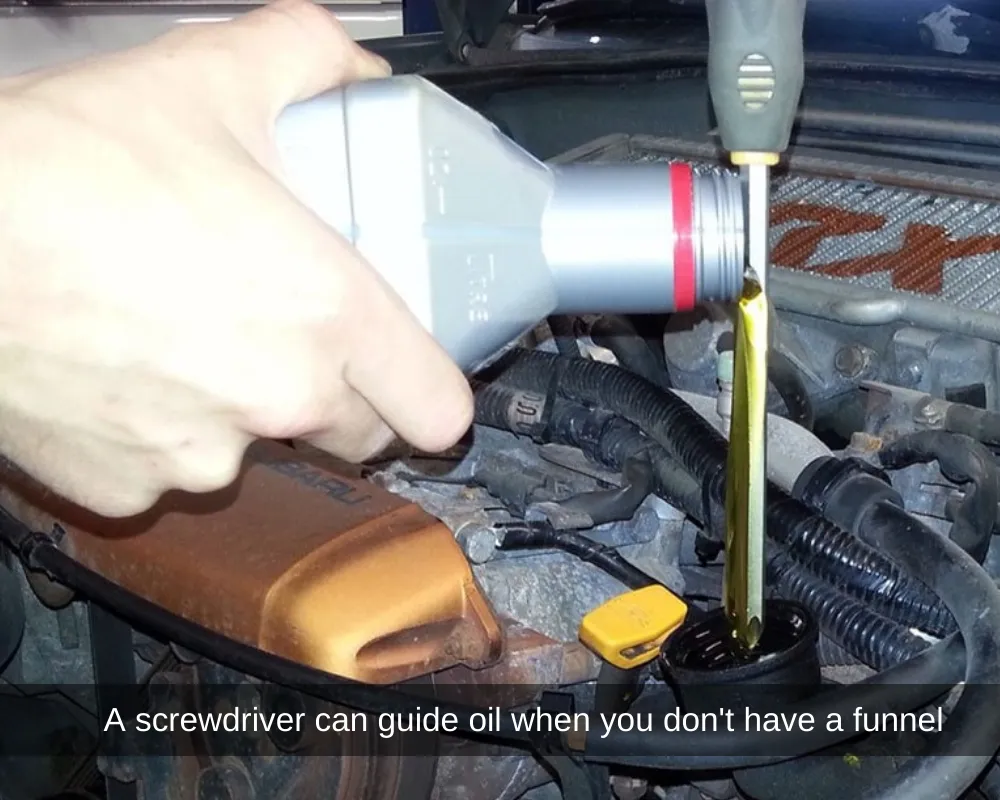 Having no funnel does not mean you are helpless. If you happen to possess a screwdriver, you have another option to consider. By pouring the oil directly onto the metal arm of the screwdriver, it will stream down the length of the tool, producing a slenderer stream.
Giving a Fridge New Life
Transitioning to a new refrigerator presents a rather significant issue – what should be done with the previous one? Simply disposing of it seems unappealing.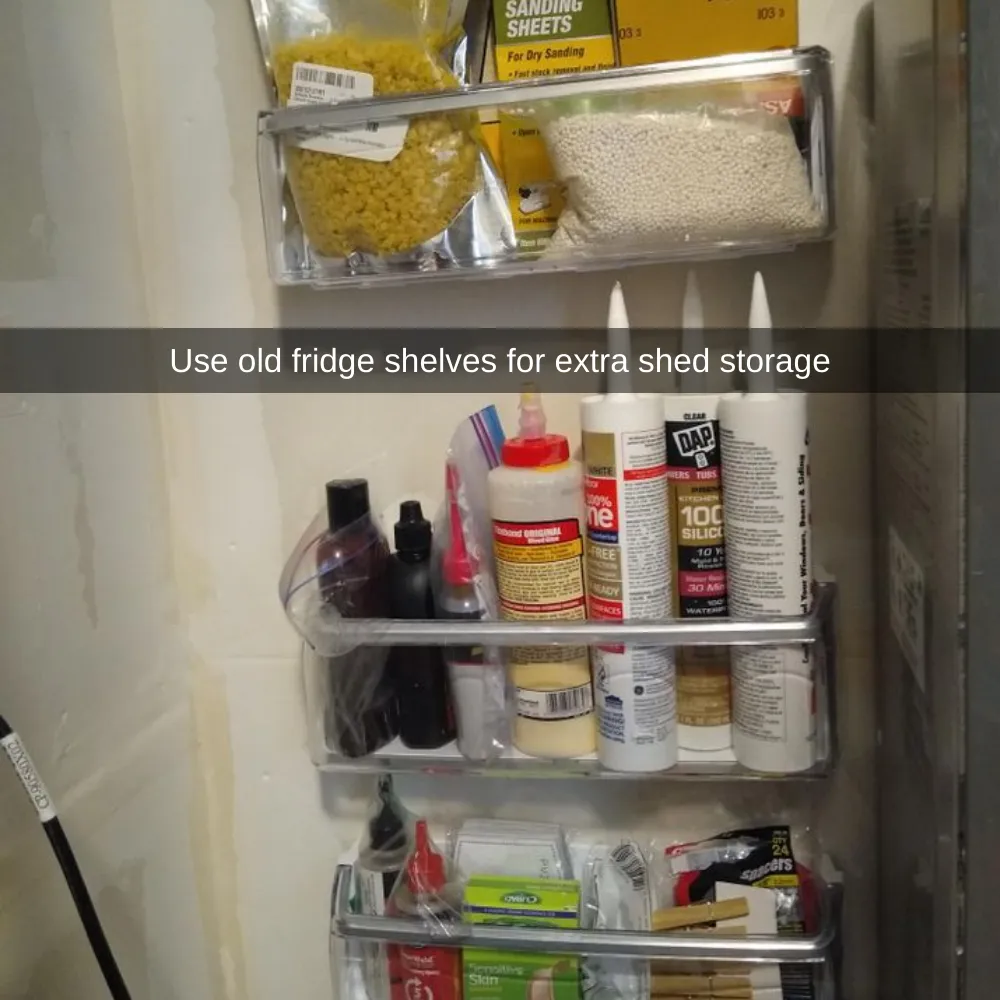 We have a solution for adding more storage space to your garage or shed by repurposing shelves from the fridge door. By attaching them to the wall, you can easily store whatever items you need to without having to purchase new components.
Rescue a Phone Charger
Although our phones are useful, their chargers do not have long-lasting durability. However, if certain measures are taken, they could become more durable.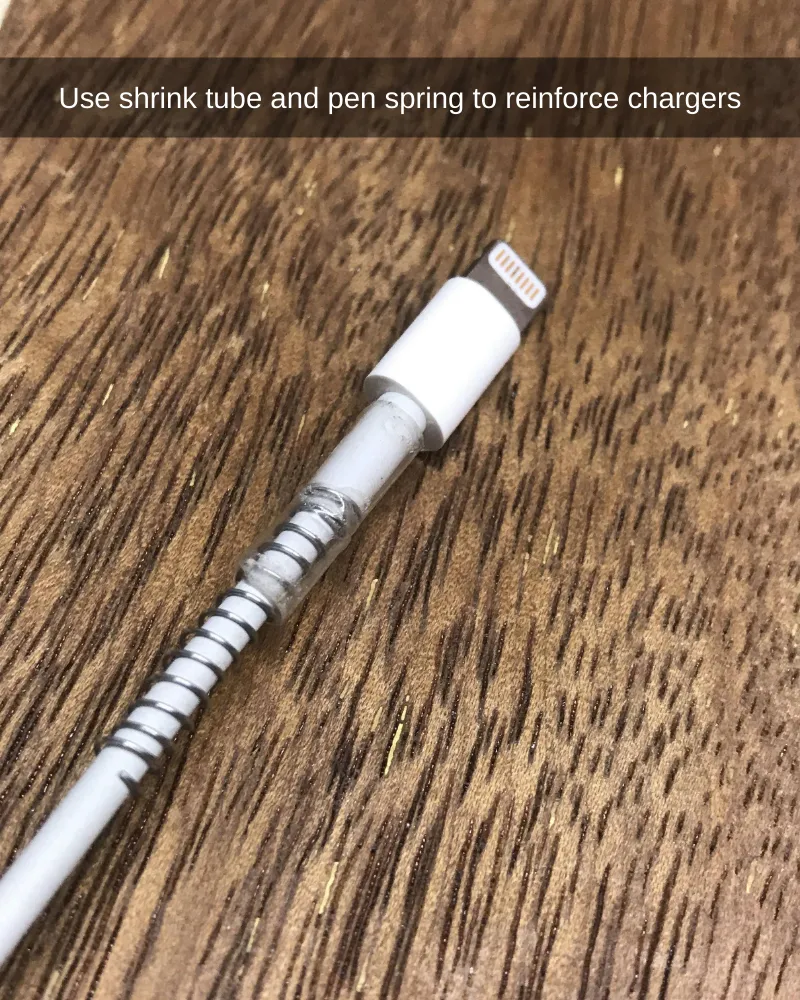 Grab an unused pen and disassemble it. Place the spring on the charger tip and cover it with a small piece of shrinking tube. Put these components near the tip of the charger, where it typically breaks and becomes frayed. Use a hair dryer to heat the tube until it shrinks and fits properly.
Keep Your Keys Close
It is a common experience that many people have encountered at some point. You are preparing to go for a run or hit the gym, but then you reach for your keys and realize that you do not have any pockets.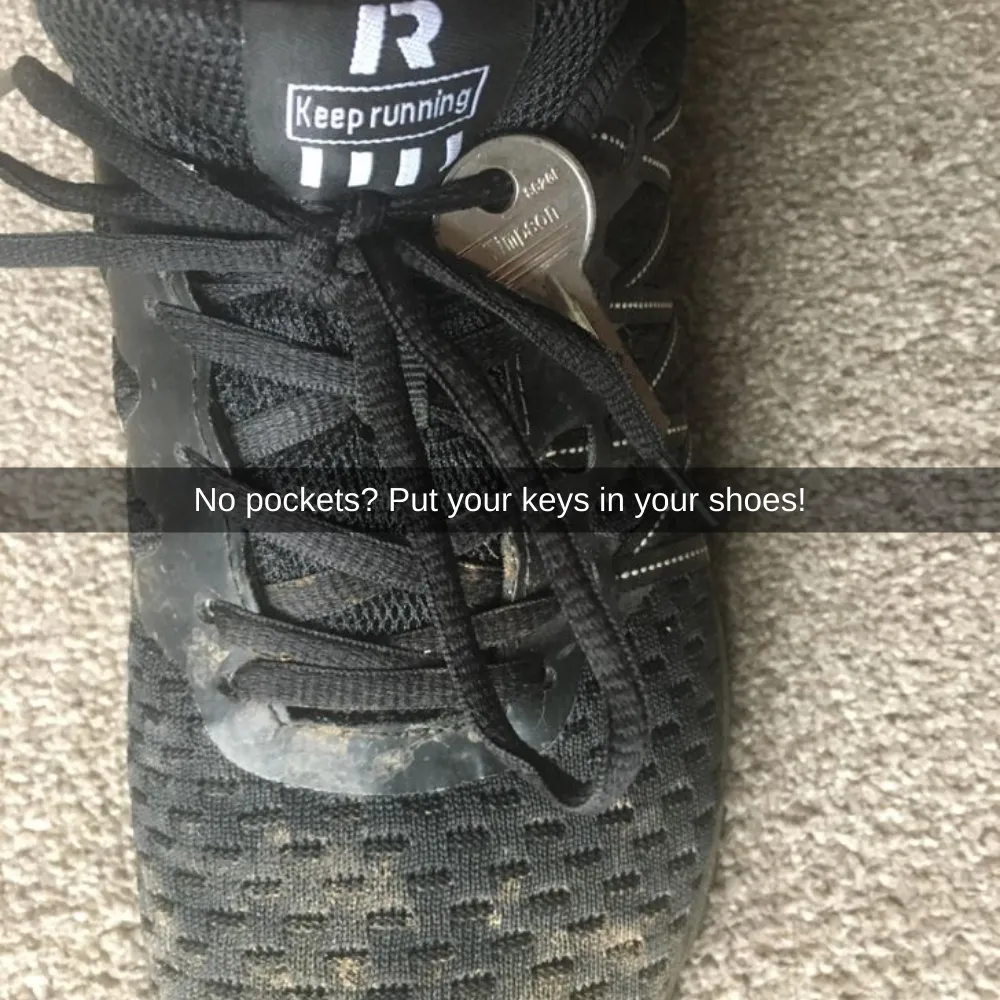 This situation could be challenging since you likely wouldn't prefer to carry an extra bag while running. However, if you're concerned about misplacing your house key, you can simply secure it by tying it to your shoelaces.
Keeping it All Together
Have you experienced a situation where the zipper on your jeans refuses to stay in its position? It's an issue that can easily catch your attention, and it may even lead you to avoid wearing those particular jeans altogether.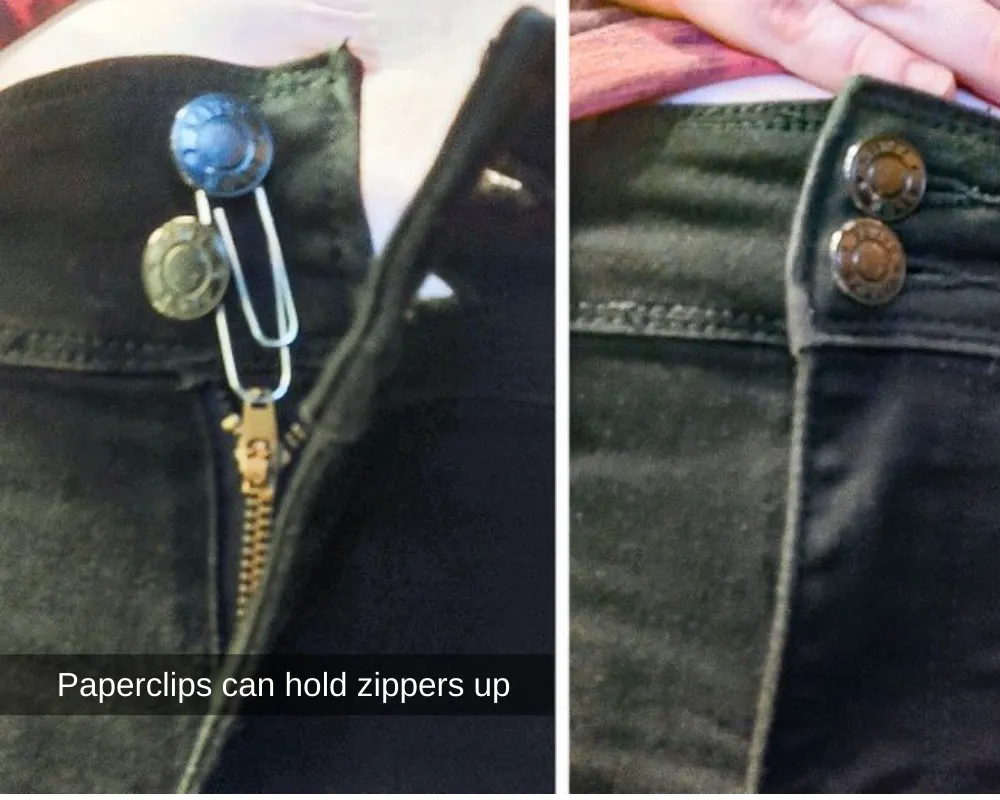 If you have a solution to the problem, then it won't be difficult to fix. All you need is a paperclip and the jeans that need repairing. Simply insert the paperclip into the zipper and hook the other end onto the button of your pants while zipping them up.
Stay Comfortable With Dry Feet
Although canvas shoes are fashionable, they do not offer high durability or protection against weather conditions. If you wear them in rainy weather, your feet are likely to get wet.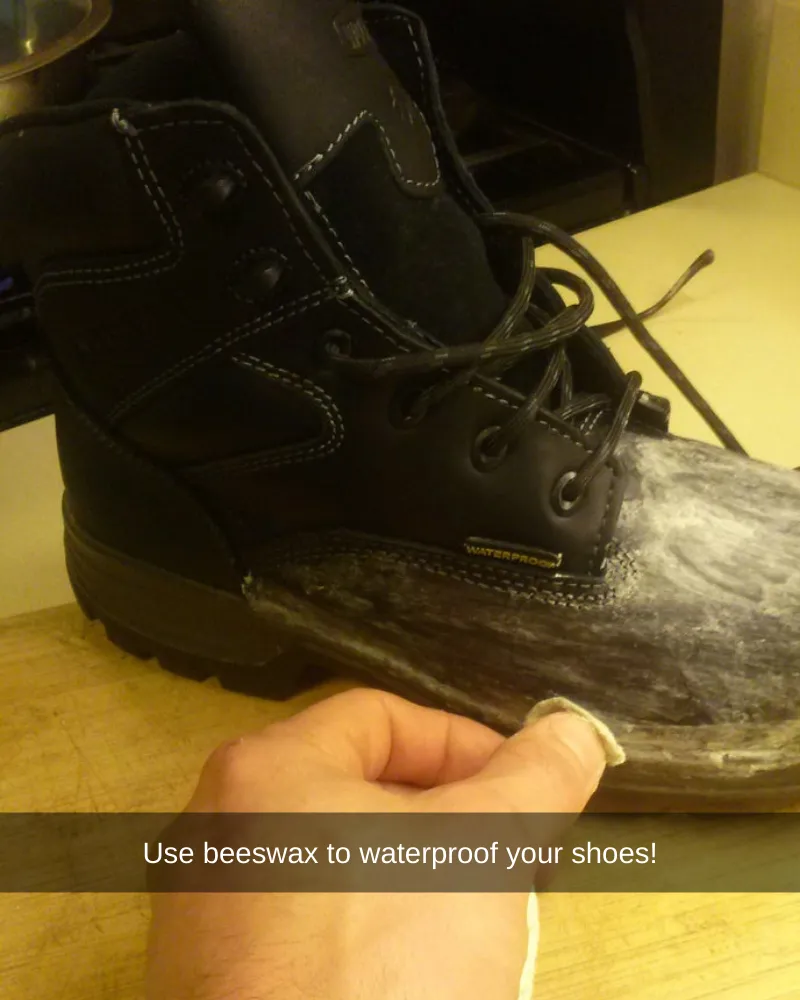 By applying a small amount of beeswax and using a blow dryer, it is possible to solve that problem. Firstly, coat your shoes with the beeswax, and then use the blow dryer on it. Keep using the blow dryer until the beeswax disappears.
Packing Up
Preparing for a holiday, work-related journey, or relocation can be overwhelming since you desire to carry all the essential items but you may face space constraints.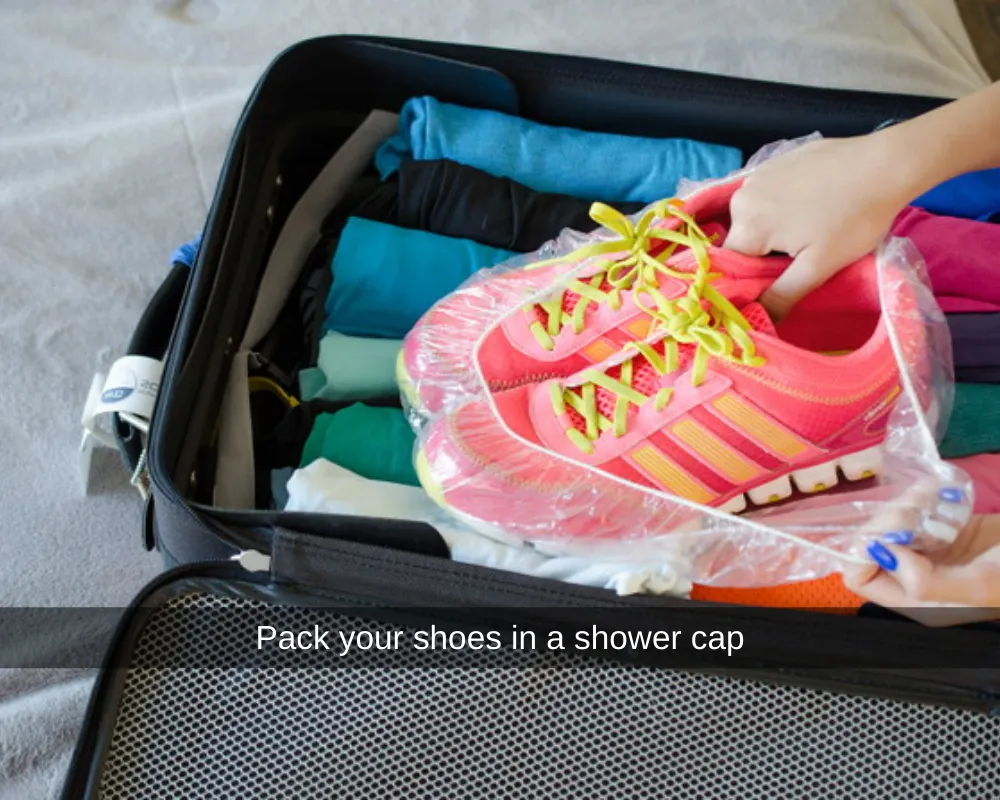 It's important to avoid packing items that could potentially have a negative effect on each other. For example, if you pack your shoes next to your clothes, your clothes may get dirty. To prevent this, you can put your shoes in a shower cap before placing them in your suitcase.
Make Pouring Easier
When your child is not feeling well, it's best to avoid any additional complications. Instead, keeping things simple can effectively ensure that everyone gets enough rest.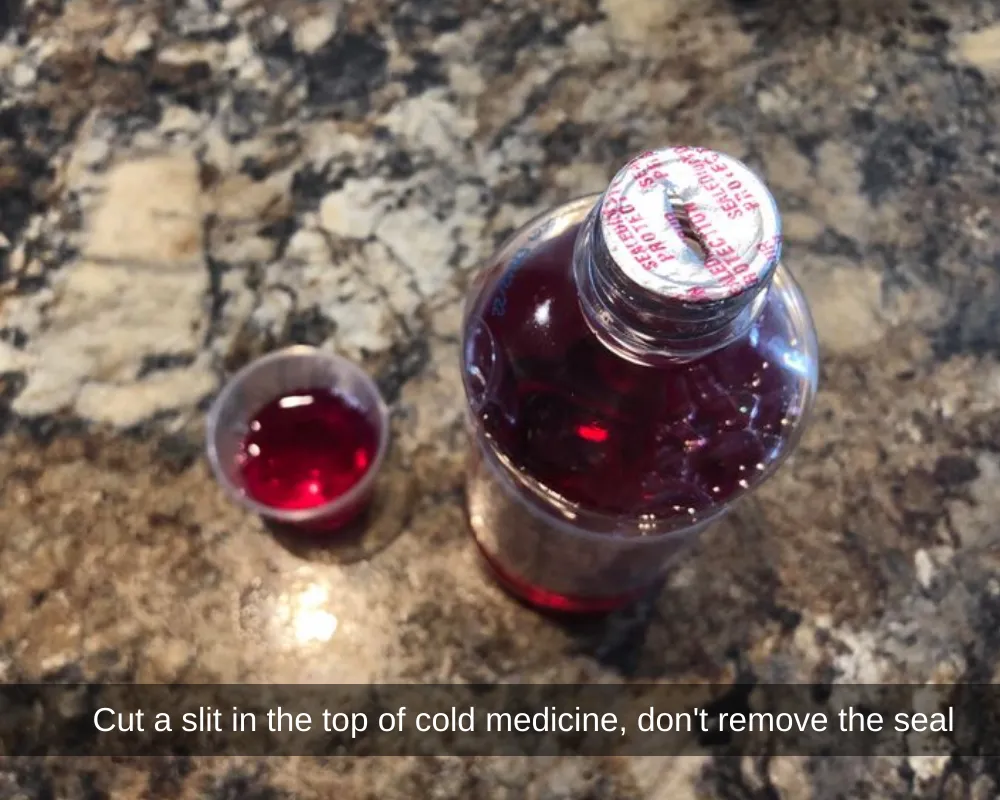 To simplify the process of measuring cold medicine, you may consider puncturing a hole in the seal of liquid medicine instead of completely removing it. This method enables you to regulate the flow of medicine and pour it more gradually, resulting in a more precise measurement.
Solve Your Stinky Shoes
Occasionally, everyone experiences smelly shoes since feet tend to perspire and emit an unpleasant odor throughout the day, which is absorbed by the shoes.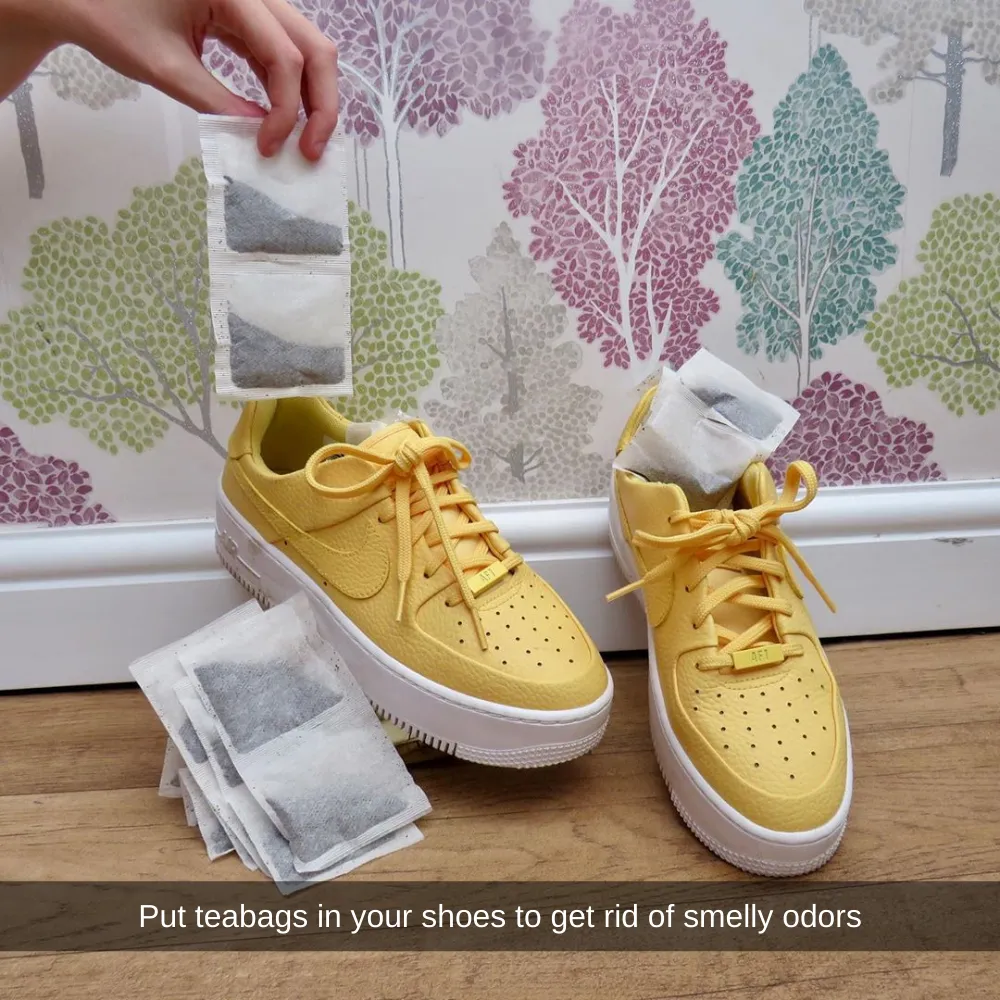 It's not recommended to clean your shoes by taking them into the shower and washing them with water just like your feet. So, what's the alternative solution? One way is by placing some spare tea bags inside your shoes. If you need to dry your shoes, you can substitute tea bags with rice and baking soda.
Using the Space
What is the reason for not having only one baking pan available? Is it because you might require a different size or need to bake multiple items at once?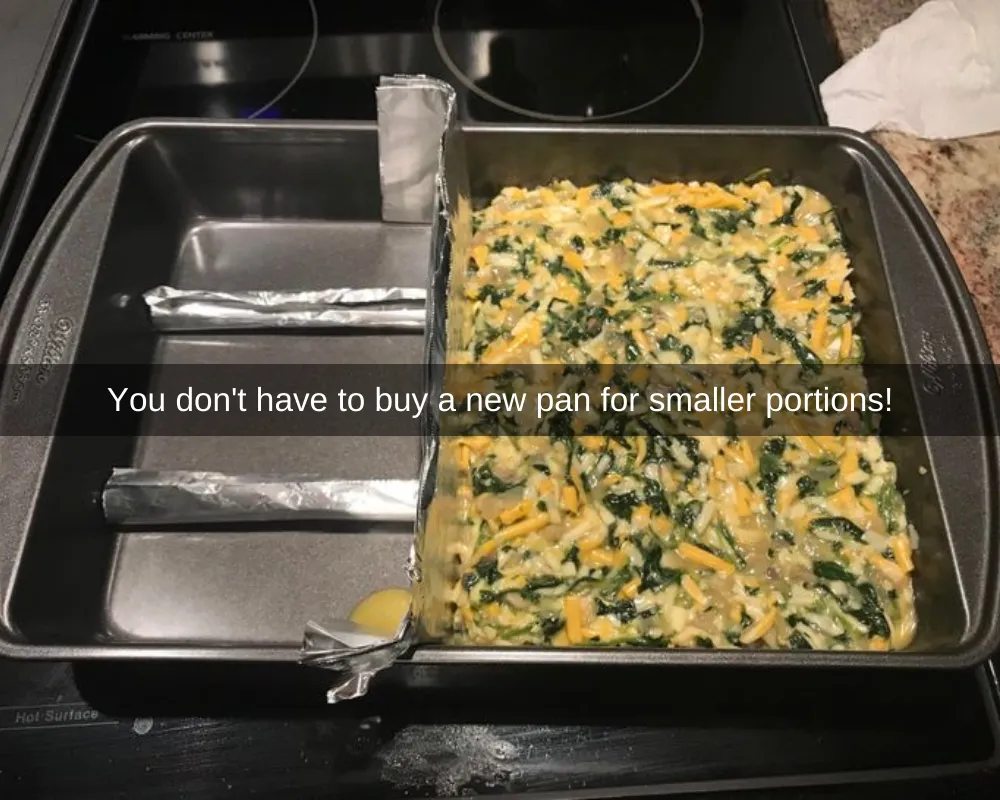 Regarding the concern about varied sizes of baking pans, it may not be necessary for you to become anxious and rush to the store if you don't have a pan that's small enough. According to this individual, using aluminum foil can form an excellent partition that ensures your casseroles stay in their designated area.
DIY Laptop Protector
Working outdoors can provide a refreshing change of scenery, but it can prove challenging when one also needs to ensure the safety of their laptop.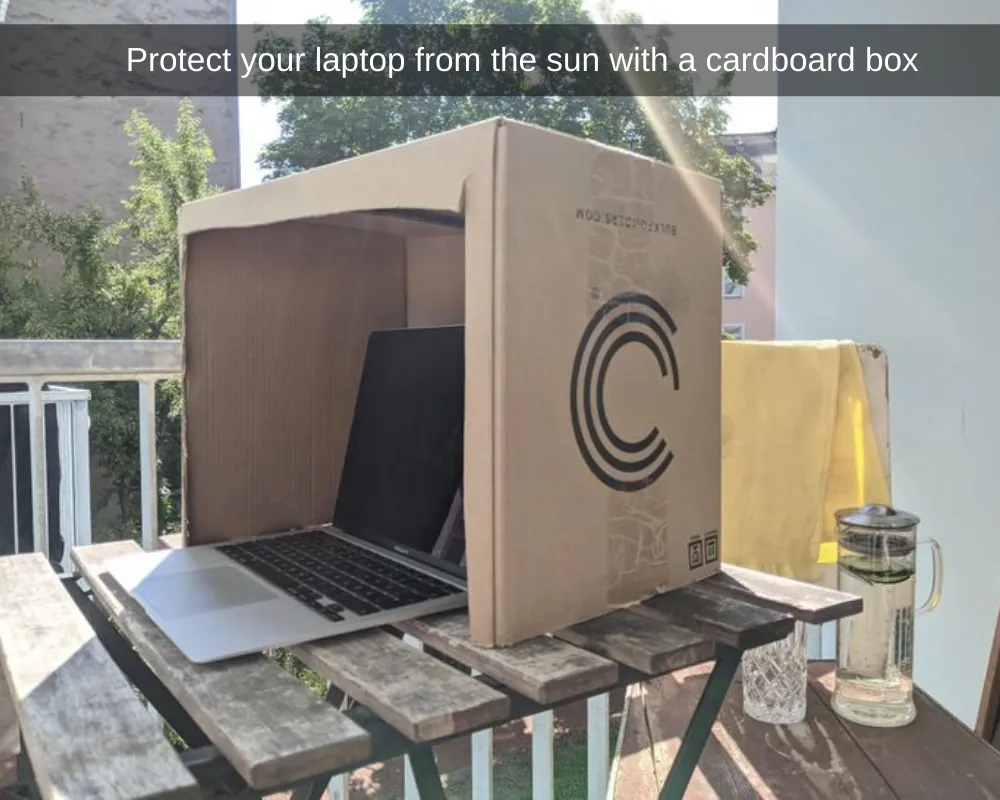 When your electronics get too hot and the sun hinders your vision, it can cause damage. However, if you have an extra cardboard box, you can use it to solve this problem. By removing one side of the box, you can see the screen and use it to create shading for your laptop.
Kickstart Your Rose Garden
Creating a rose garden is an excellent method to enhance the natural elegance of your house. However, you may question where to begin with such an undertaking.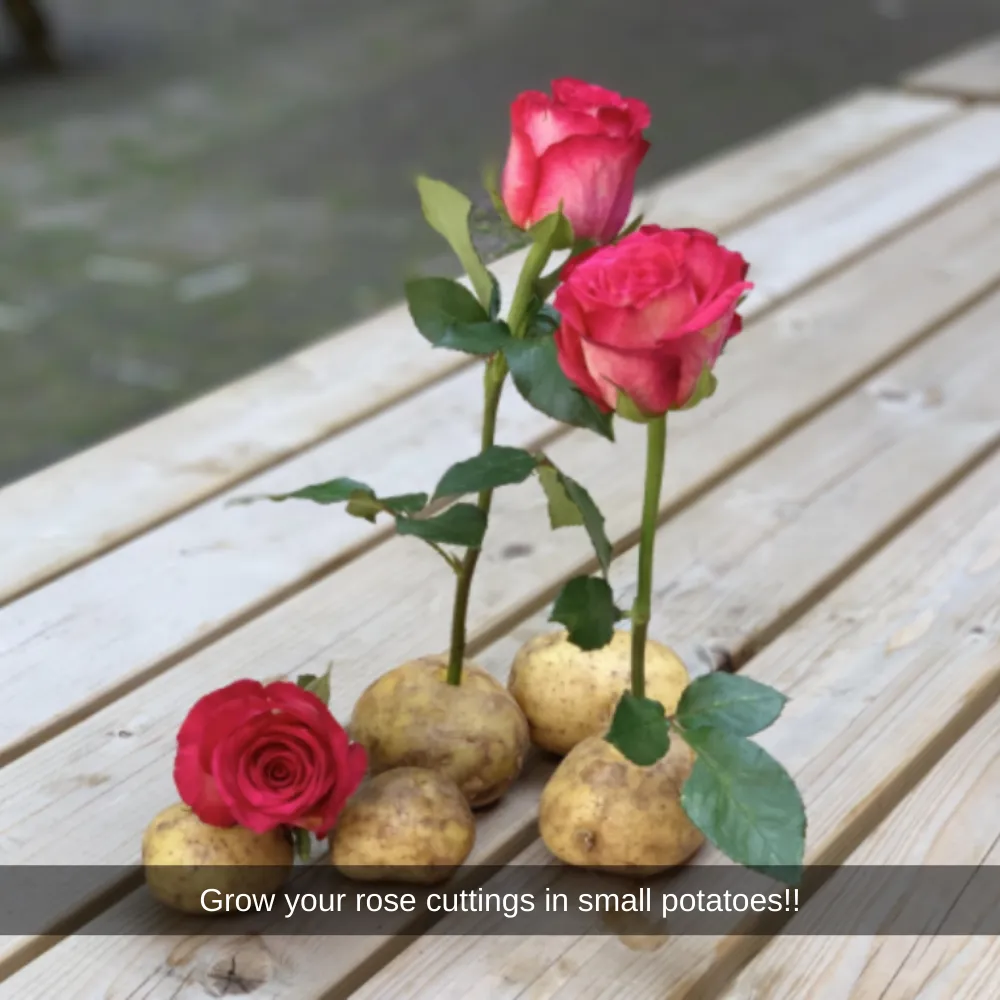 If you possess cuttings of roses, you could initiate the growth process utilizing a potato from your kitchen. The method includes inserting the stem of the cuttings into a small, raw potato, which will provide necessary hydration and nutrition.
Make the Most of Your Cart
There are a lot of little things that could be improved about regular grocery shopping. To start, we'll just focus on one small hack you can use while you shop.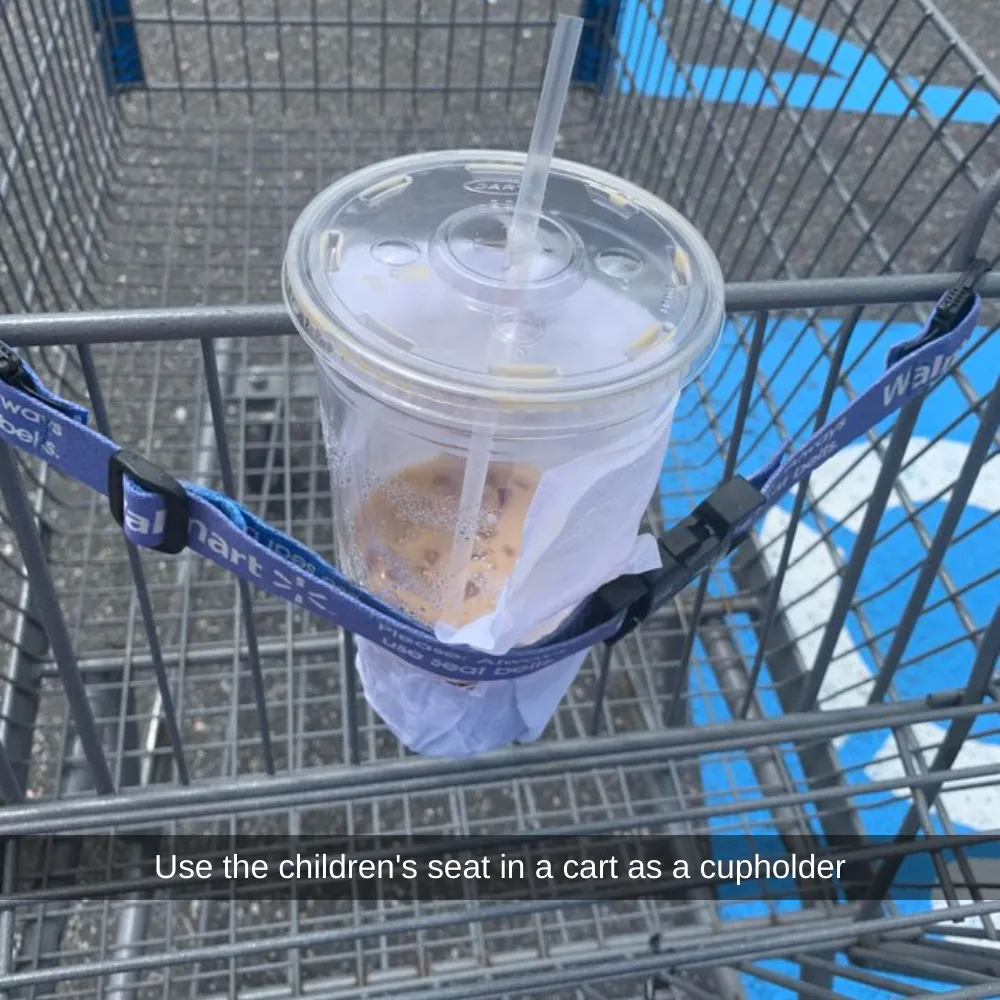 This person found out that if you aren't using the child's seat in the front of your cart, it's still handy and not just for fragile groceries like bread. With the seatbelt, you can also lock your drink into place to prevent spills.
No Windows? No Problem?
We all want a little light in our living situation. It's why big windows and a lot of natural light are a great selling point for real estate.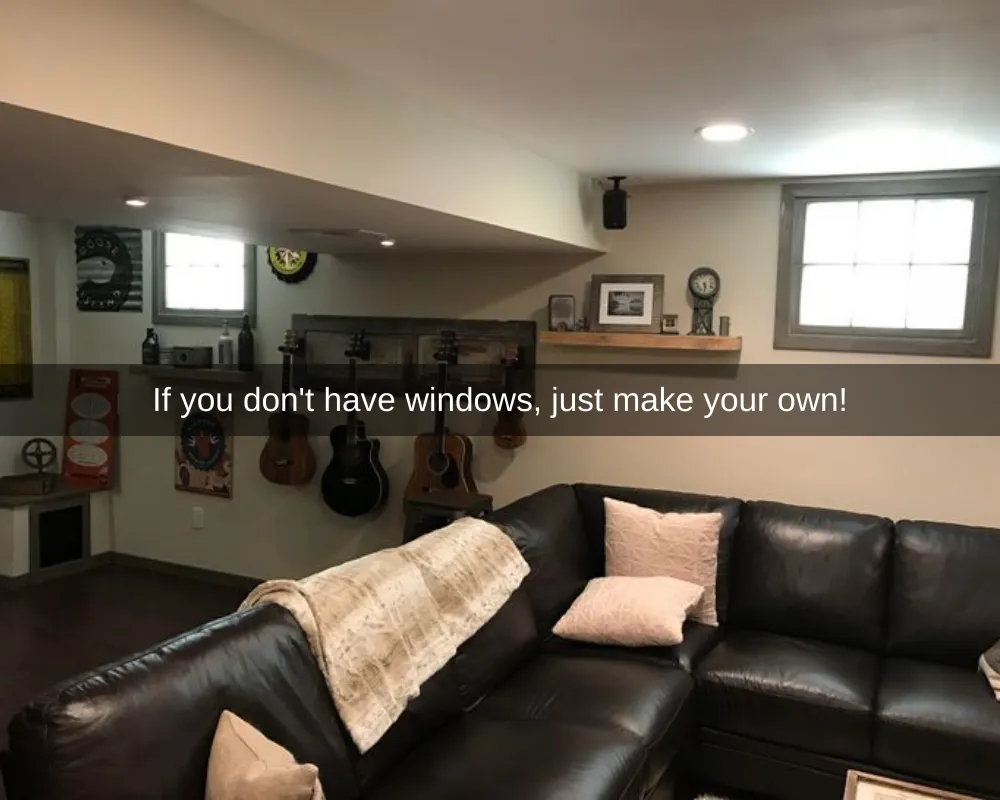 When this person didn't have any windows in their basement, they bought a few old windows and put them up. First, they added a frosted effect to the glass and added some LED panels behind them. This way, it offers the illusion of daylight anytime you want it.
Working Together
Reusable zipper bags are incredibly handy. Not only can you wash them and never worry about buying new ones, but they're also an eco-friendly option too.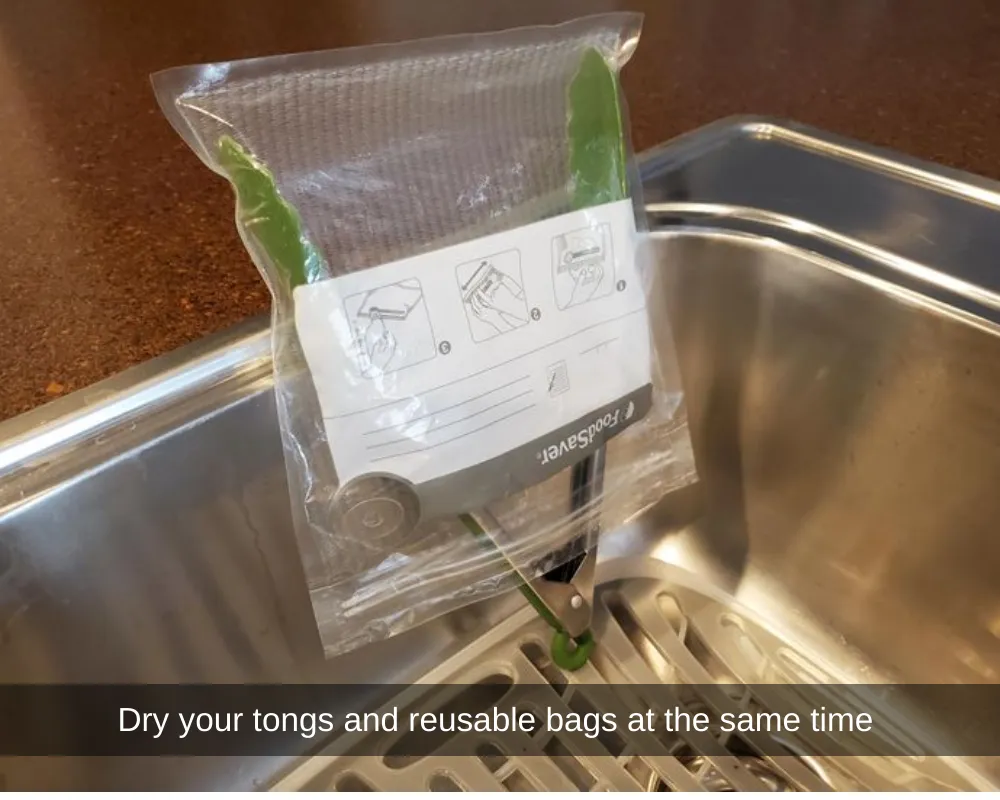 On the other hand, they can seem almost impossible to dry if you aren't sure what to do. We recommend using your drying spring-loaded salad tongs. You can use these to hold open the reusable bag while it dries and you can let your tongs dry in the process.
Renewing Your Pasta
One of the best things about a big dinner is enjoying the leftovers the next day. However, not every dish seems to reheat as well as the last one.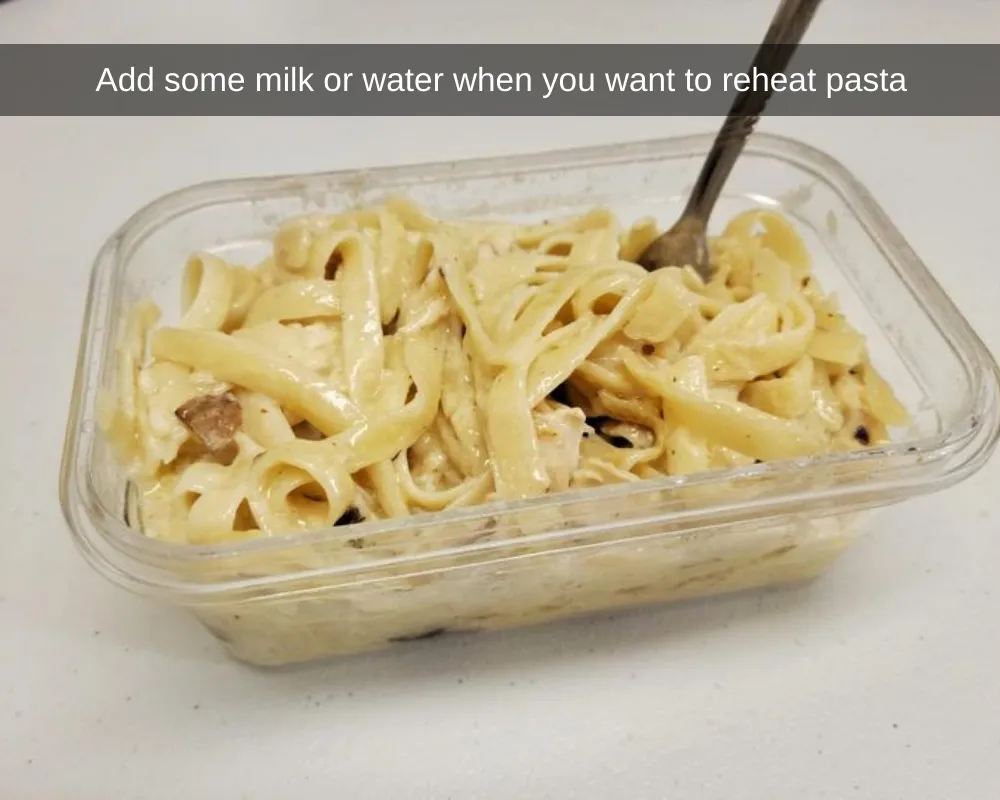 For example, pasta out of the microwave is often drier than it is when you first make it. You can avoid this, however, by adding a splash of milk or a bit of cream, you can cure this dryness and restore the sauce to the glory it had when you first made your dish.
Reaching the Wick
Once you burn a candle down far enough, you might run into the issue of having trouble lighting it. The wick just gets too hard to reach!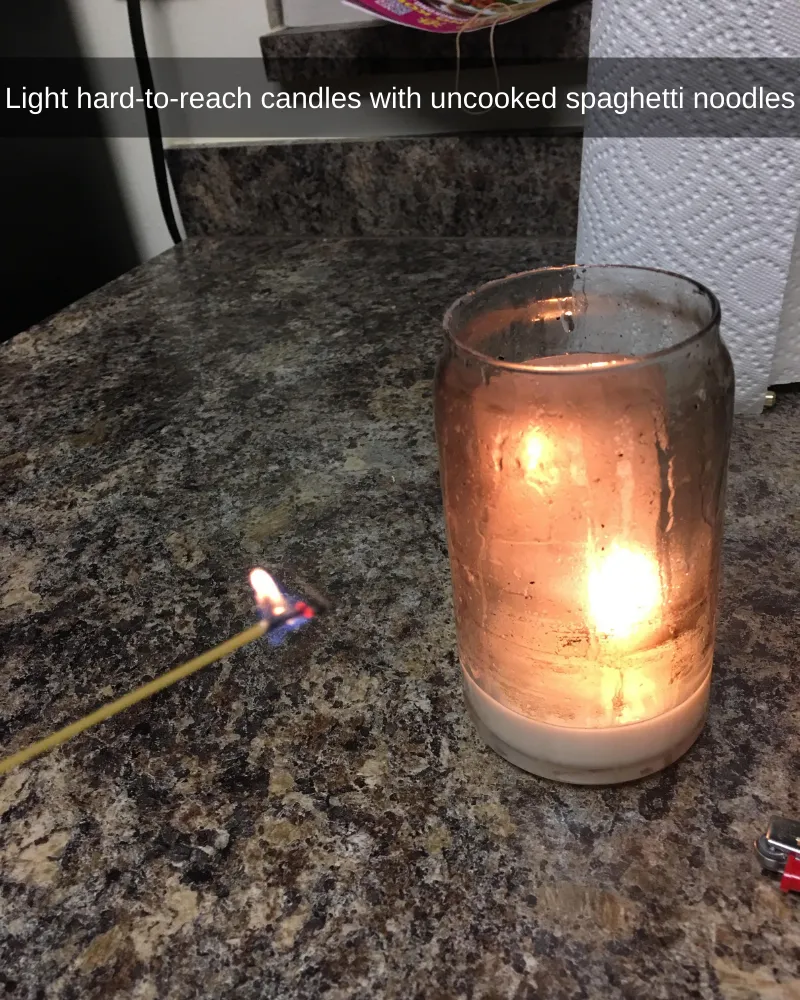 As long as you have a box of spaghetti lying around, you have a solution! Light one end of the spaghetti on fire and use it to reach the wick down in the candle's casing. When you're done, blow the pasta out and toss it.
Secure Your Buttons
There's nothing quite as inconvenient as looking down only to find you've lost a button on your shirt. Can you make sure it doesn't happen?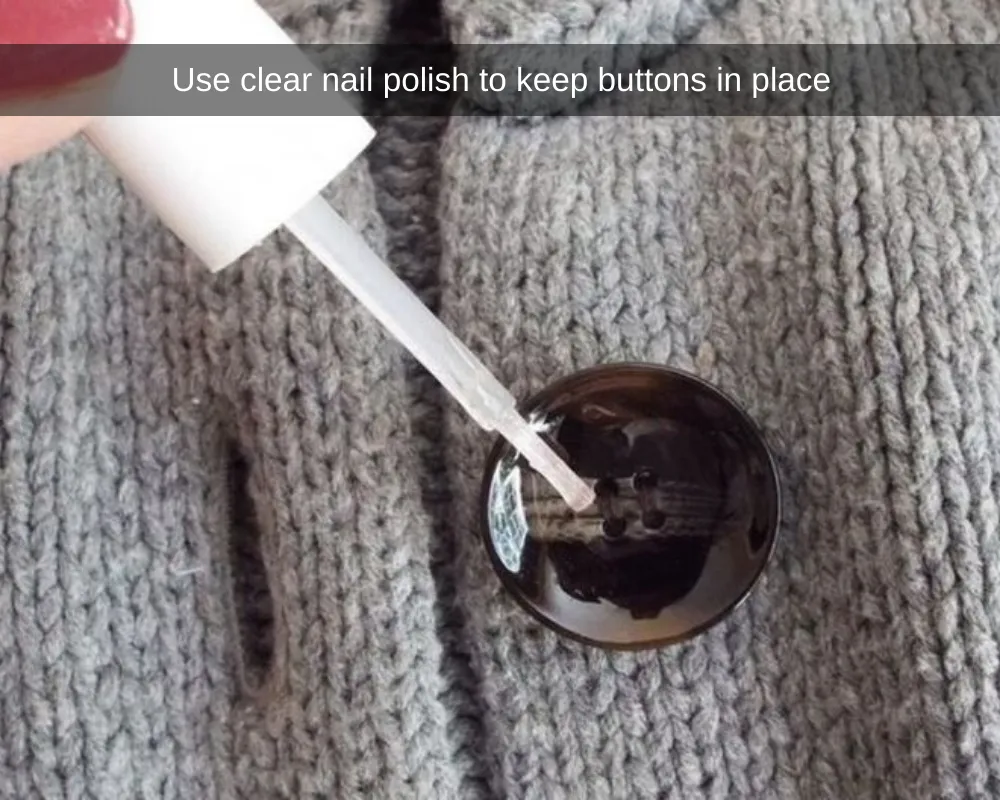 You can cut down on the chances of the threads fraying and wearing out on you, leaving your buttons behind. Just grab a bottle of clear nail polish to seal the threads in place on the button. Make sure to use clear nail polish unless you want to alter the buttons' appearance.
Keep Them Safe
Traveling with tall plants can present a challenge to any plant lover. After all, you want them to stay safe like any other plant you might purchase.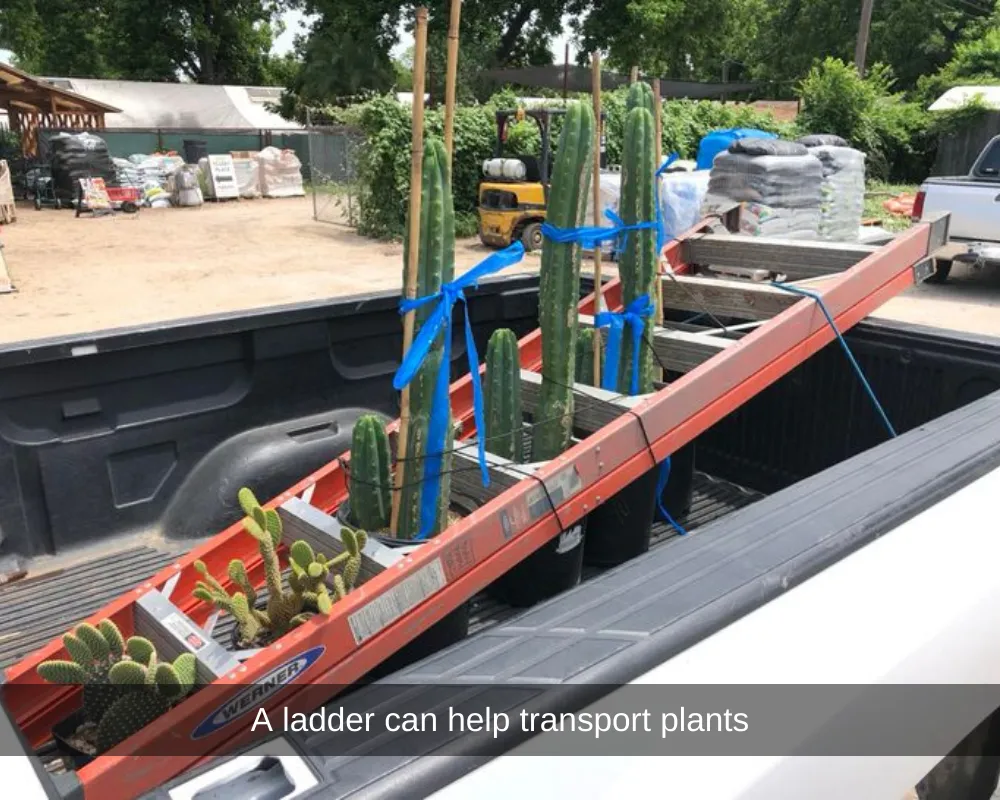 There's a solution that can work if you travel in a large enough vehicle. A closed ladder is a great way to create sectioned-off spaces where you can place your plants. You just might want to take a second and secure everything with a few extra ties.
Creating a Thumb Bandage
Cutting or hurting the tip of your finger can be annoying. Even worse, it can be hard to protect it with a bandage that stays put.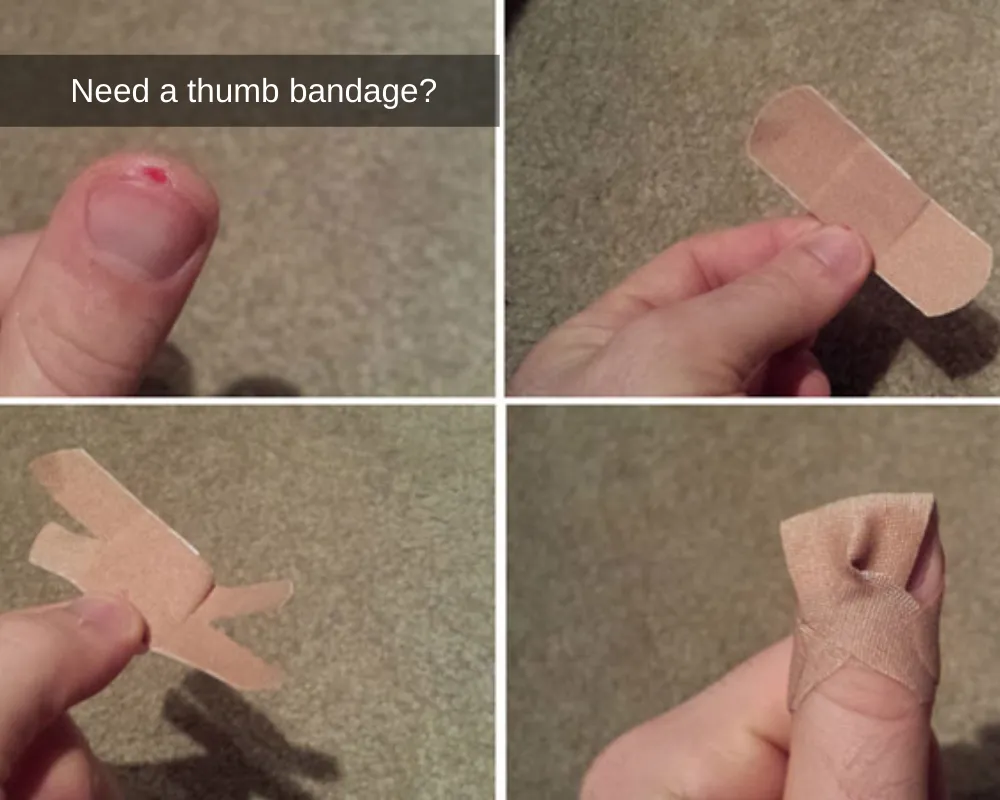 You can turn any bandage into a suitable bandage for the end of your finger with a couple of strategic cuts, though. By cutting into the end of each side of the bandage, you can get a little more flexibility and grip out of it when you place it on your thumb.
Lost and Found
If you lose something small on the floor and can't see it, you might think all hope is lost. It's the way that many a piece of jewelry, screws, and more have disappeared.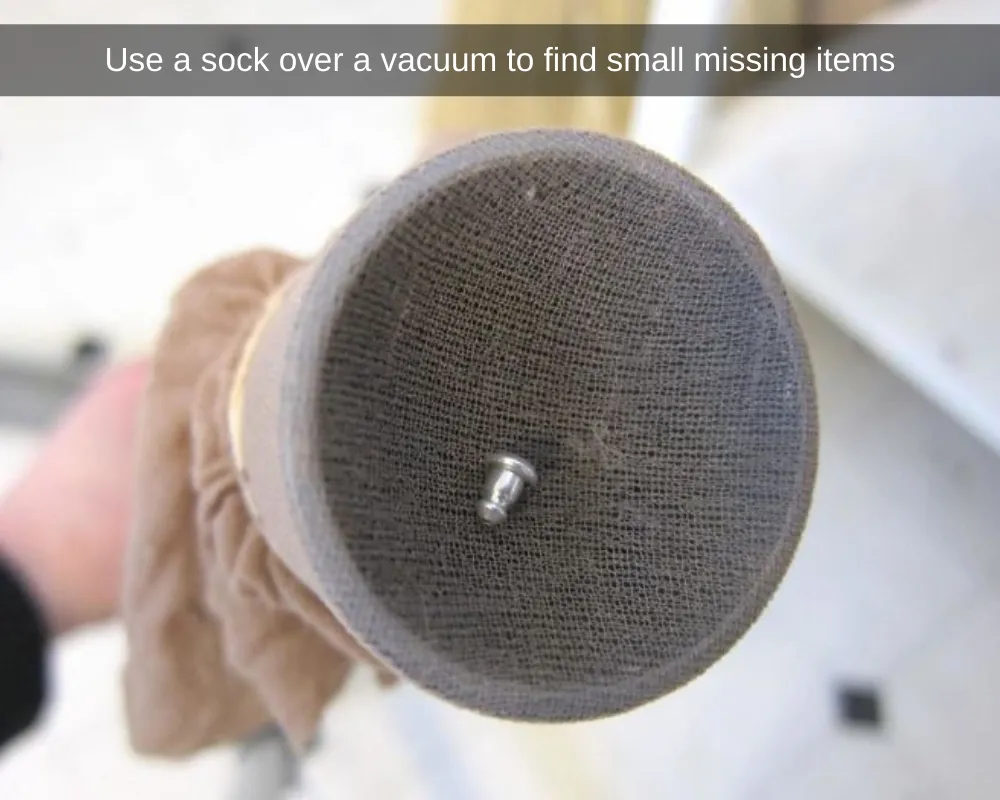 Your vacuum can help you out here. Of course, you don't want to just suck the item into the vacuum with the dirt. To avoid this, pull a sock or secure a piece of fabric over the end of the vacuum. This way, it'll pick up the missing item without devouring it.
It Works for Little Kids
It's only fair to note that this hack won't work for everyone. However, if you're trying to please a young child, a trick like this could help.

When you get down to the end of a loaf of bread, someone has to eat the heel of the bread. Given that it's mostly crust, it isn't quite popular. If you want to hide the heel of the bread, you can make a sandwich using the heel crust-side-in.
Keep the Breakouts Away
If you struggle with acne, there's a long list of tricks and tips that you can use to help reduce your breakouts. One that might help is actually not a change to your skincare routine.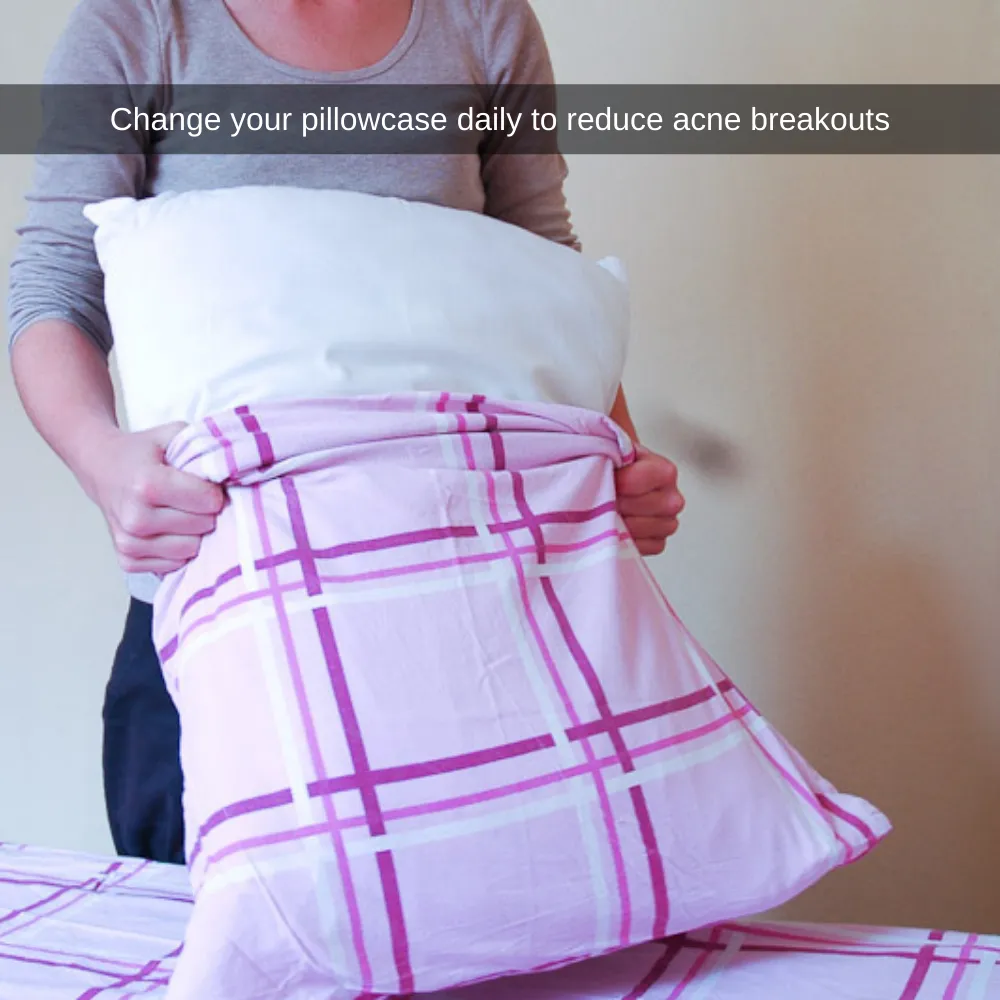 Instead, make sure to change your pillowcase daily to reduce acne. When you sleep, your pillowcase absorbs the oils from your skin. That means over time, the oils on your pillowcase can irritate your skin, causing breakouts. Changing the case regularly can help a lot.
Unstick Those Stickers
It can seem like putting a sticker on something means it's there forever. This belief can be particularly concerned when it comes to furniture.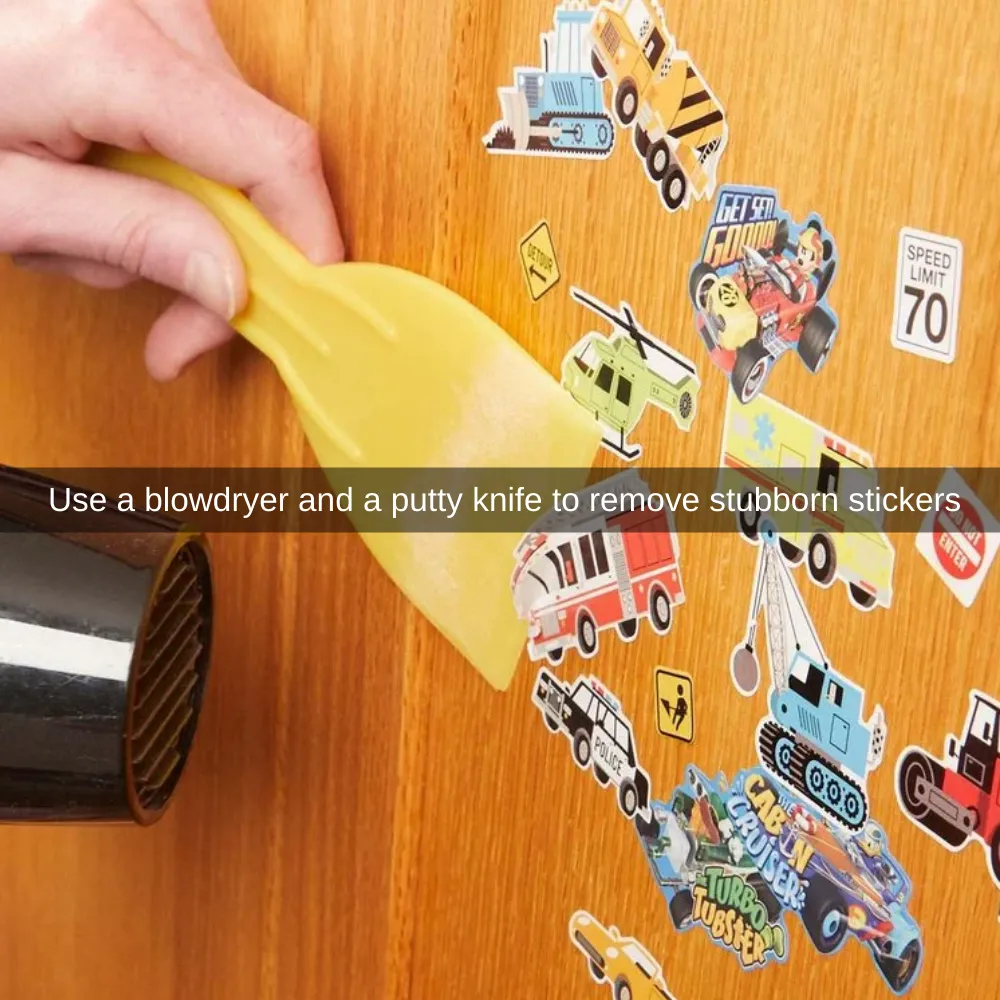 All hope is not lost, though! You can change things up and remove the stickers with just a putty knife and blowdryer. The blowdryer will allow you to soften the adhesive and make it more removable while the putty knife is easier to remove stickers with than your hands.
Don't Boil Over
It's easy for cooking to get messy. Sometimes, things spill or they splash or maybe even boil over — and that, in turn, causes some chaos on the stovetop.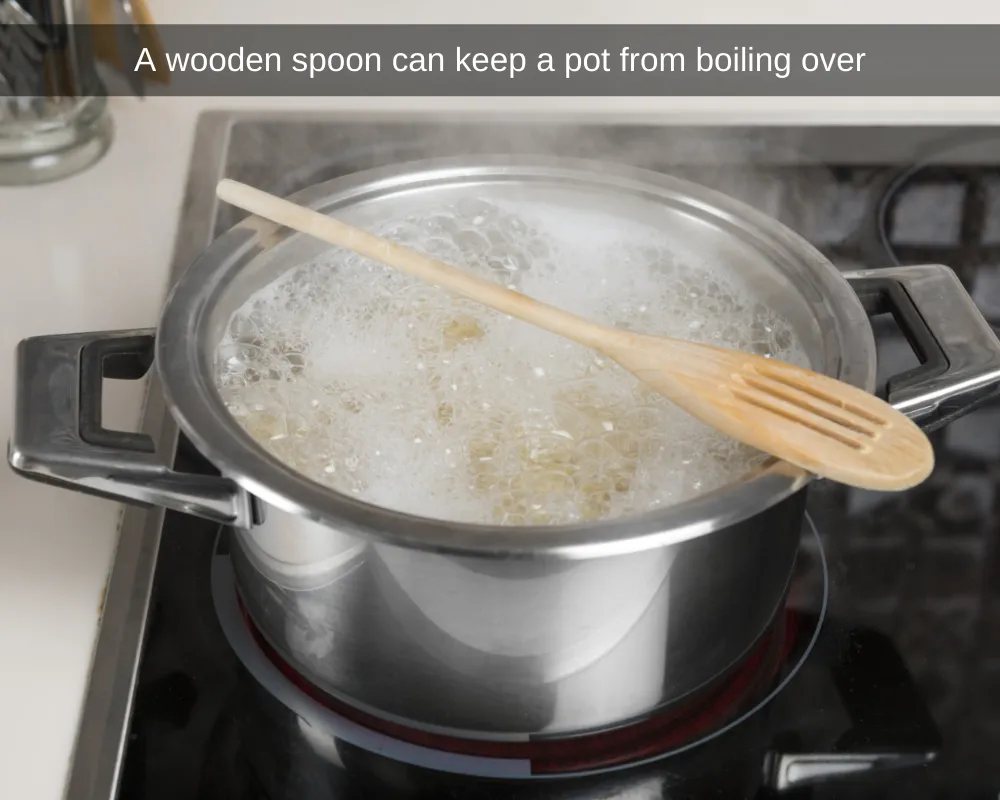 There's an easy way to avoid boiling over at the very least. All you need is a wooden spoon — you can even use the spoon you're cooking with. When you're leaving your food to boil, lay the spoon across the top to keep the pot from boiling over.
Creating a Trash Box
If you're feeling under the weather, you probably don't want to get up and down all the time. In fact, you probably just want to lounge about and rest.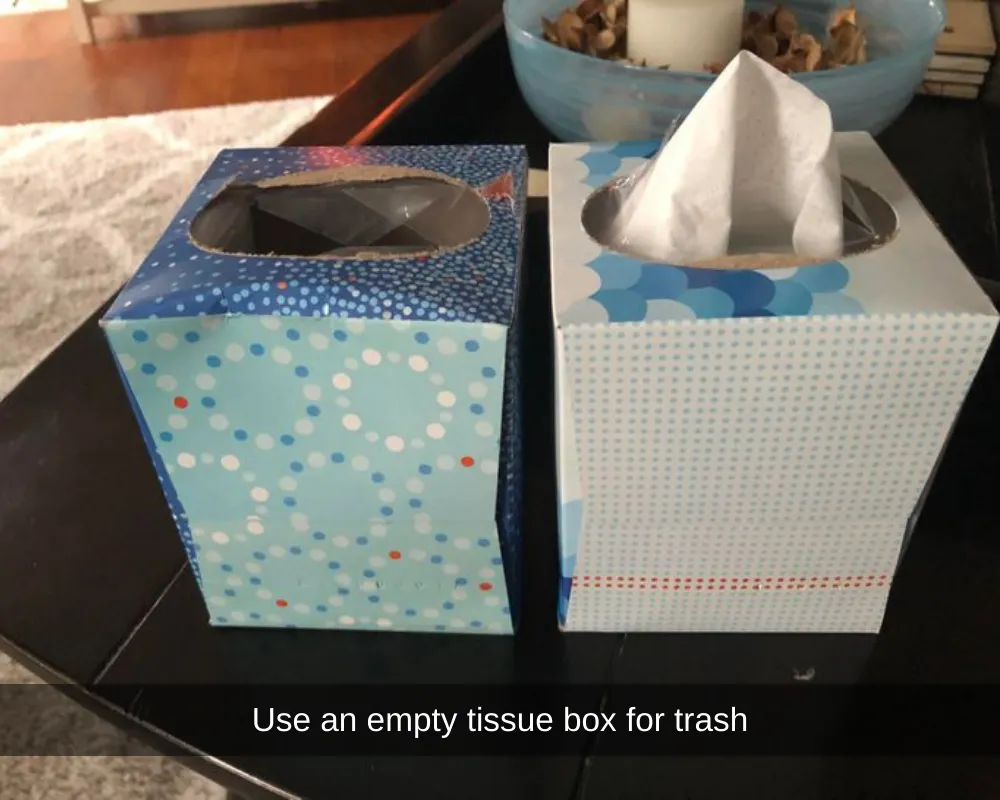 So, where do you put your dirty tissues as you use them if you don't have a wastebasket nearby? You can use a second, empty tissue box for the job. With these two boxes, you have a handy option for ones that are ready to use and an entire box to toss when you're ready to get up.
Upgrade Your Rug
Nothing feels better underfoot than a comfortable rug. Not every rug has the plush feeling that you're looking for, however.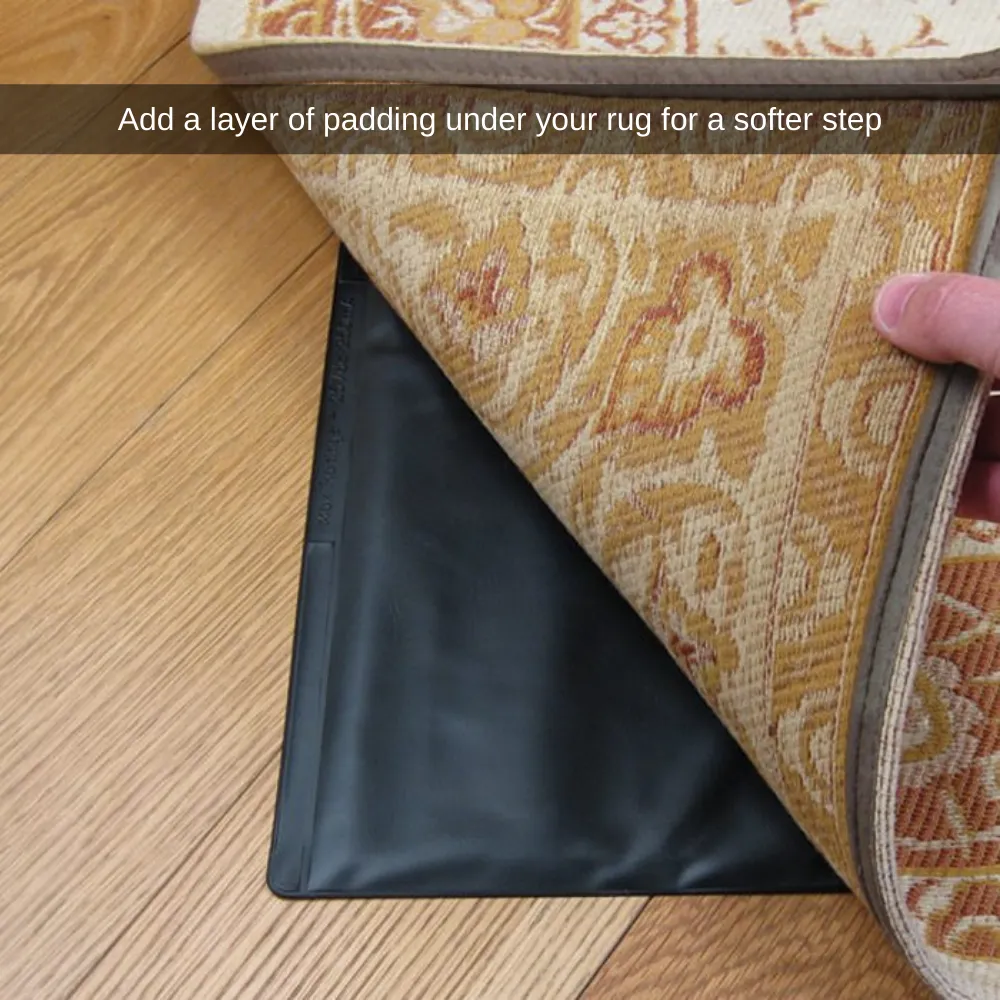 As for this hack, you can make any rug feel a little lusher without looking any different at all. All you have to do is purchase a bit of carpet padding that's relatively inexpensive. Place this under your rug and it'll add a bit more spring to your step.
A Runner's Solution
There's nothing quite as uncomfortable as walking around all day with blistered feet. Yet, it seems that they seem to be unavoidable sometimes.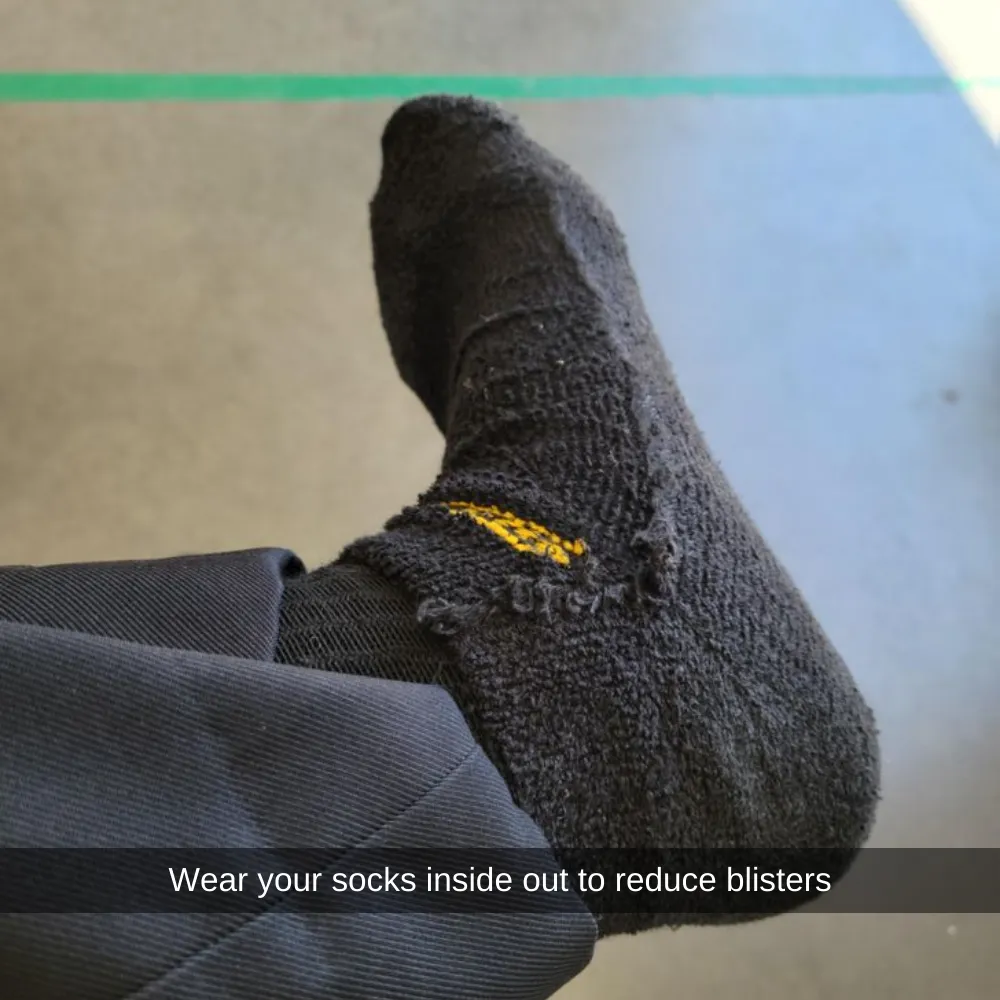 These blisters are caused by friction which can come from the seams in your socks, for one. Luckily, if you turn your socks inside out, that thicker seam is on the outside and reduces the chance of blisters. It's a trick that runners often use to protect their feet while they're running.
Fix Your Clogged Drain
It's a bane of any homeowner's existence. You walk into the bathroom one morning to take a shower, only to notice the water pooling at your feet instead of draining.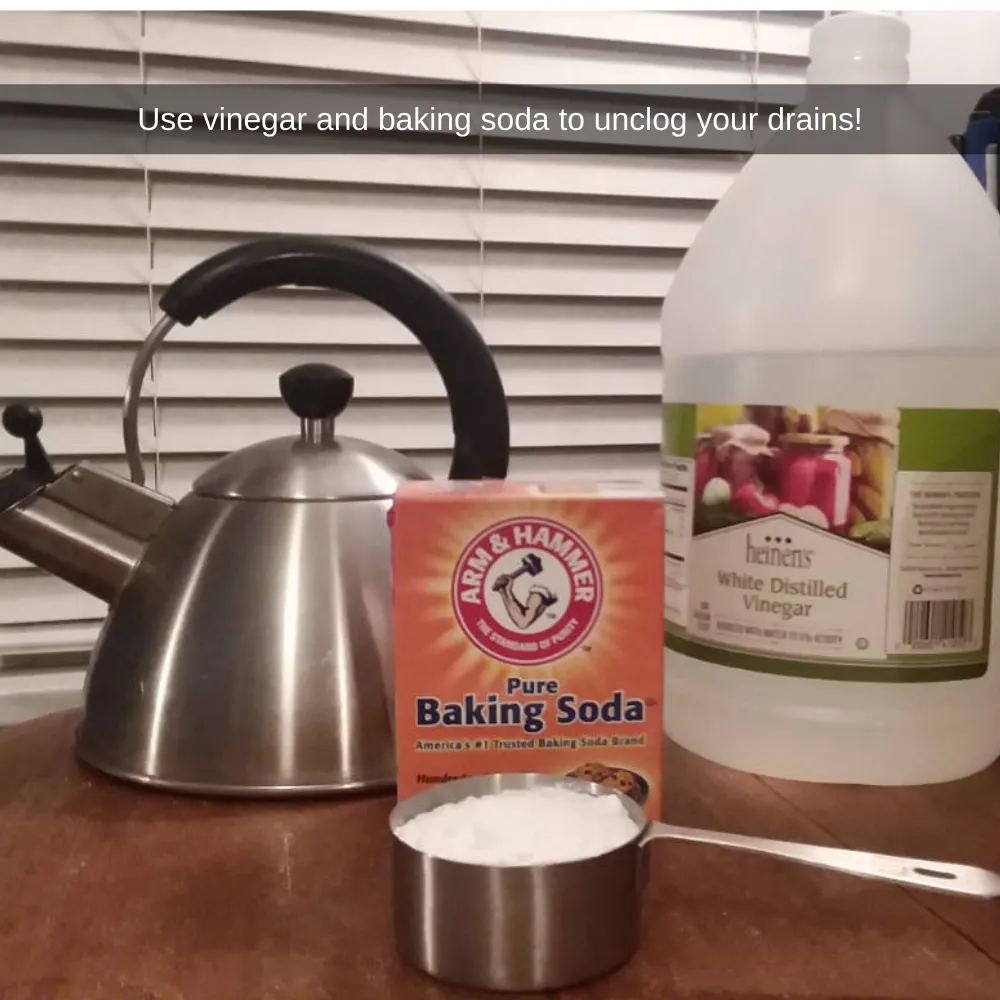 It's fine, though! All you need to do is clean the drain out from time to time. Try running hot water into the drain and then add a cup of baking soda. Now, very slowly, add a cup of vinegar as well before flushing again with hot water.
Disinfect LEGOS in the Dishwasher
LEGOs are well-loved by fans both young and old. When it comes to anything that kids commonly play with, you need to worry about how to keep them clean.

In the case of LEGOS, you can actually clean them in your dishwasher. Start by throwing them in a laundry bag to keep them contained. Then just run the dishwasher as you usually would but stop before you hit the drying cycle. Let the LEGOS dry on a towel instead.
A Moving Tip
Moving is a stressful process. In the end, you have to make sure that everything you own is in order enough to safely make it from one home to the next.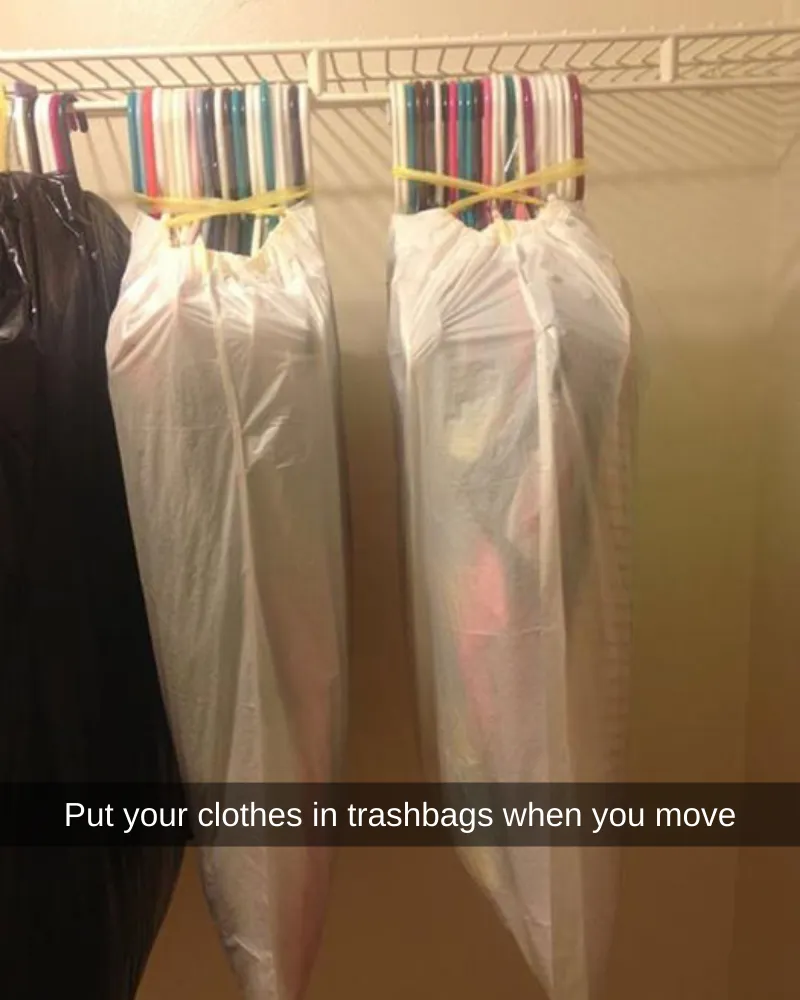 Moving clothes can seem like it takes up a lot of space all on its own too. To make packing clothes easier, don't start to take down and fold everything in your closet. Instead, place a trash bag over a group of hanging clothes to protect them in transit.
How to Store a Cake
Cake containers are a handy tool for making sure your stored cakes stay safe and pristine. If you don't have one, though, you might be wondering what to do.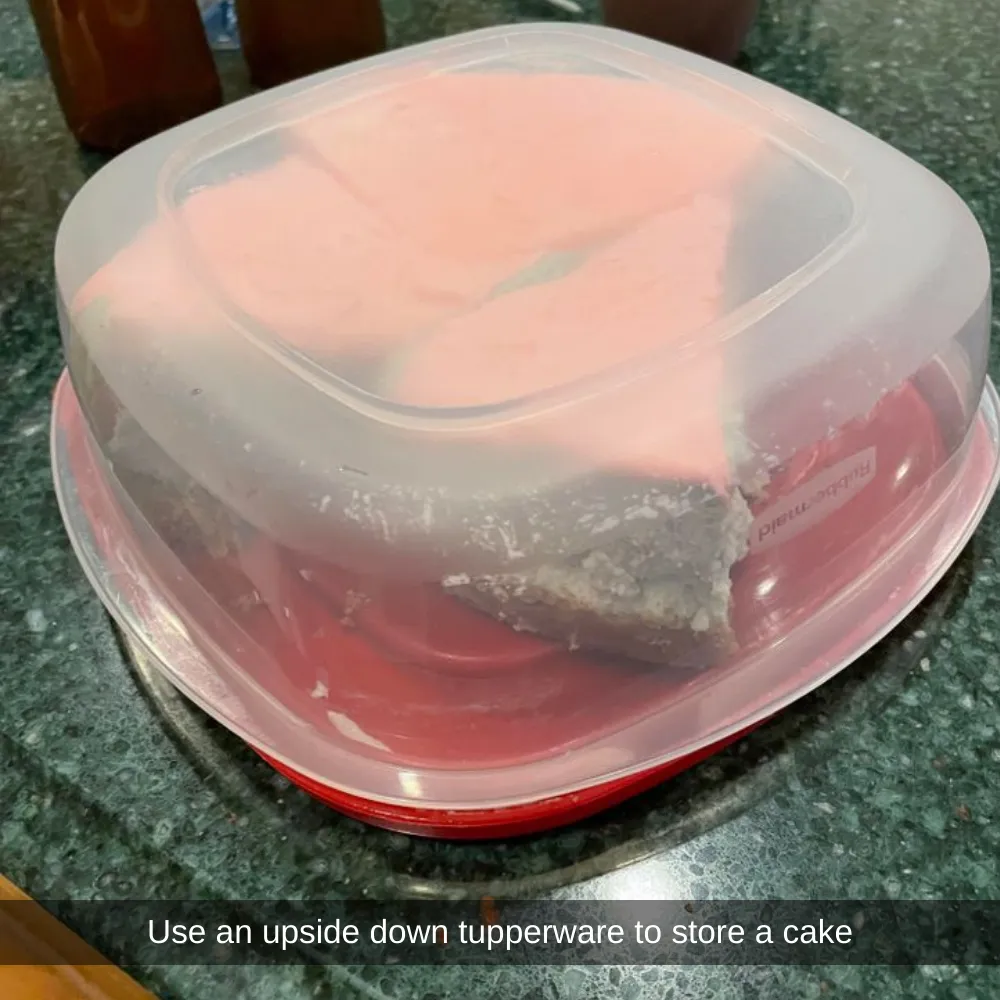 You can actually use regular Tupperware to store cake. Yet, if you place the cake down in it, it's hard to cut a slice out. To avoid this, store the cake on the lid and use the larger body of the container to work as a lid.
Solving a Stink
Once in a while, even the best of us catch ourselves smelling a little ripe. Maybe you woke up too late to catch a shower or simply forgot deodorant that day.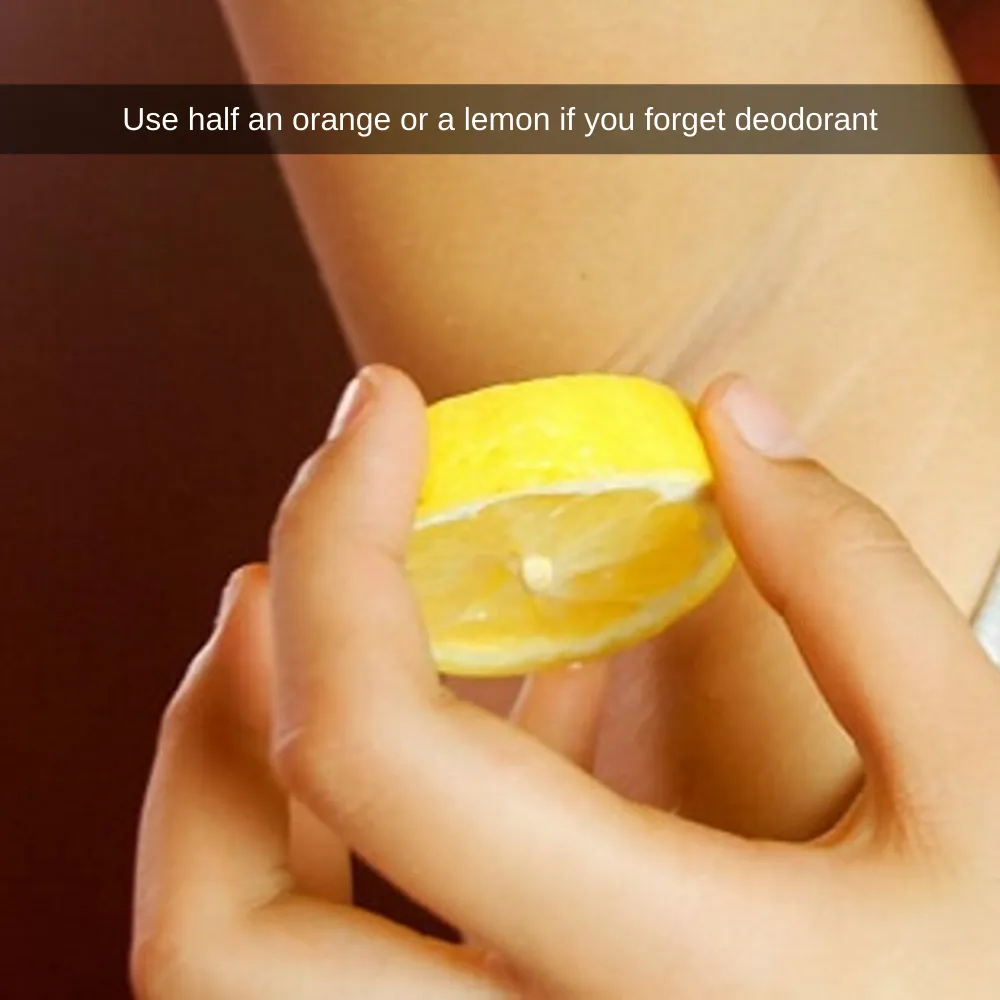 So, what do you do if this happens and you don't have your deodorant handy? Do you have to run to the nearest store or all the way home? You could or, according to this life hack, you could use a half of an orange or a lemon to combat B.O.
Give it a Boost
If you find that your phone isn't loud enough even at a high volume, what do you do? Are you doomed to listen to a low volume unless you get a speaker?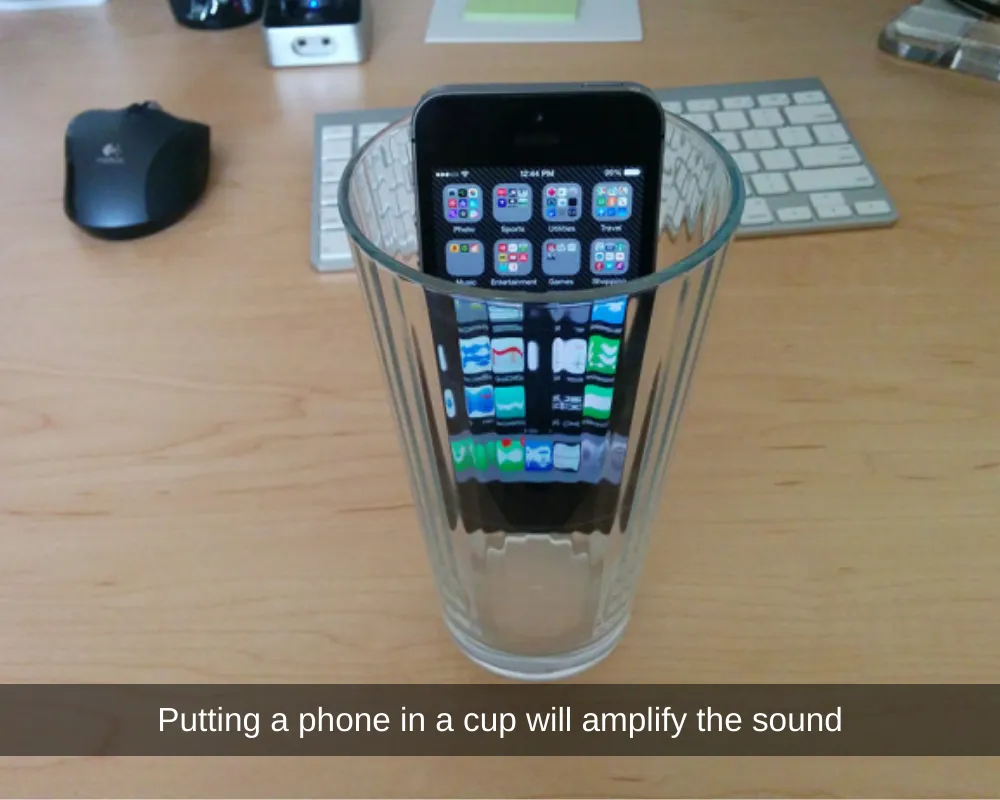 Alternatively, you could opt for a lower-budget way to turn up the volume. If you put the phone in an empty glass with the speakers facing the bottom, the sound will bounce and sound louder. It's a great trick for music or even alarms.
Sweeping Up
Anyone who has tried to sweep up before quickly realizes a design flaw. When you sweep everything into a dustpan, there's an inconvenient line of dirt left.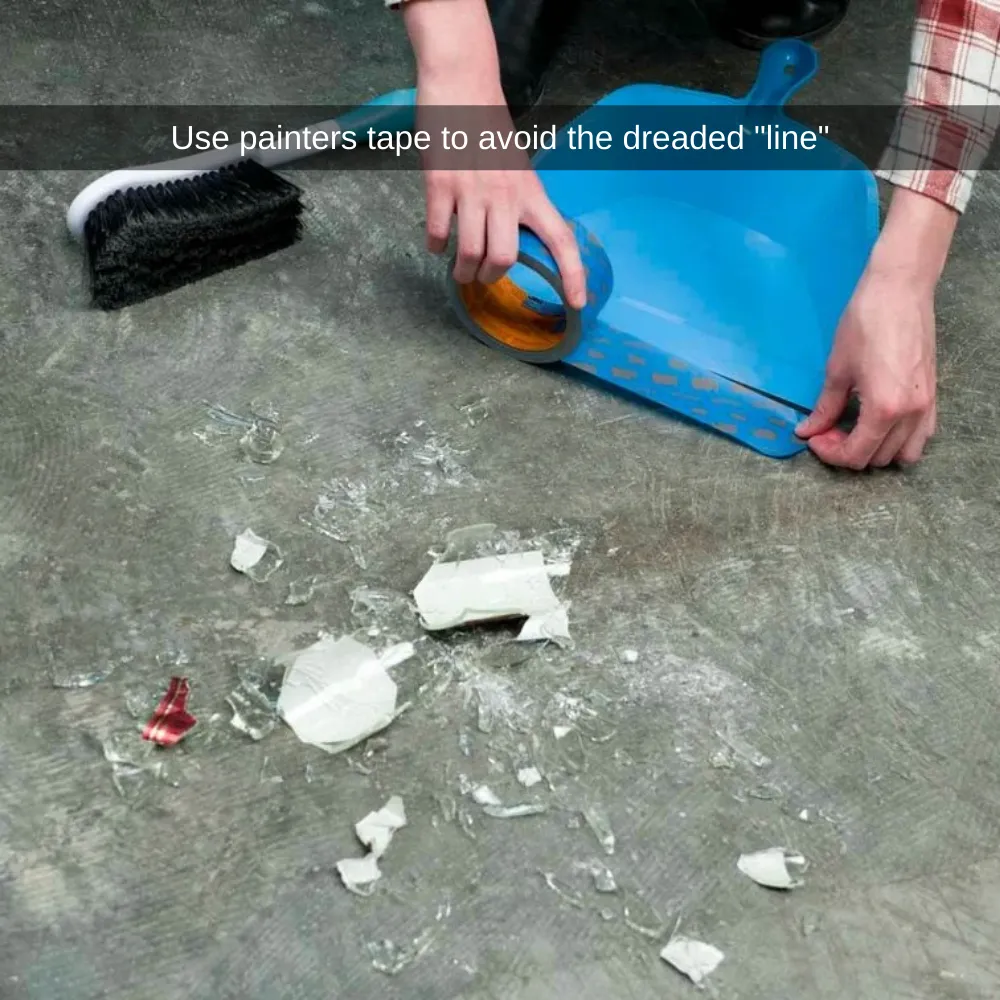 This can be particularly problematic when it comes to cleaning dangerous materials like glass. Don't worry, however, because you can solve the problem with a little painter's tape. This reduces the gap that you have to clear when you're sweeping your dirt pile into the dustpan.
Just Out of Reach
Especially to shorter people, a high shelf can pose quite a challenge. How do you check what's in all those boxes when you can't see inside them?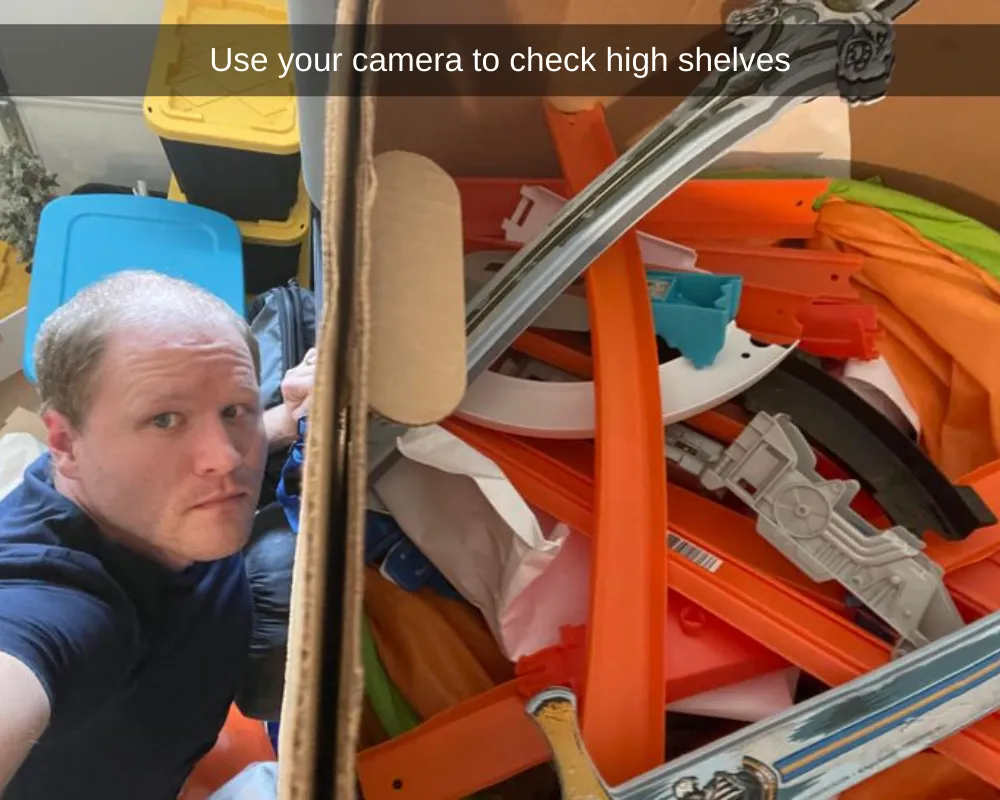 You don't actually have to take down each individual box to see what's inside. You can employ the use of your front-facing camera to help you out. This way, you have a live feed that you can see which shows you what's up there from a perspective you can actually see.
If You're Feeling Vengeful
When you go to the mailbox, you probably pull out junk mail addressed to you quite often. The best reaction is usually to toss it in the recycling bin or the shredder.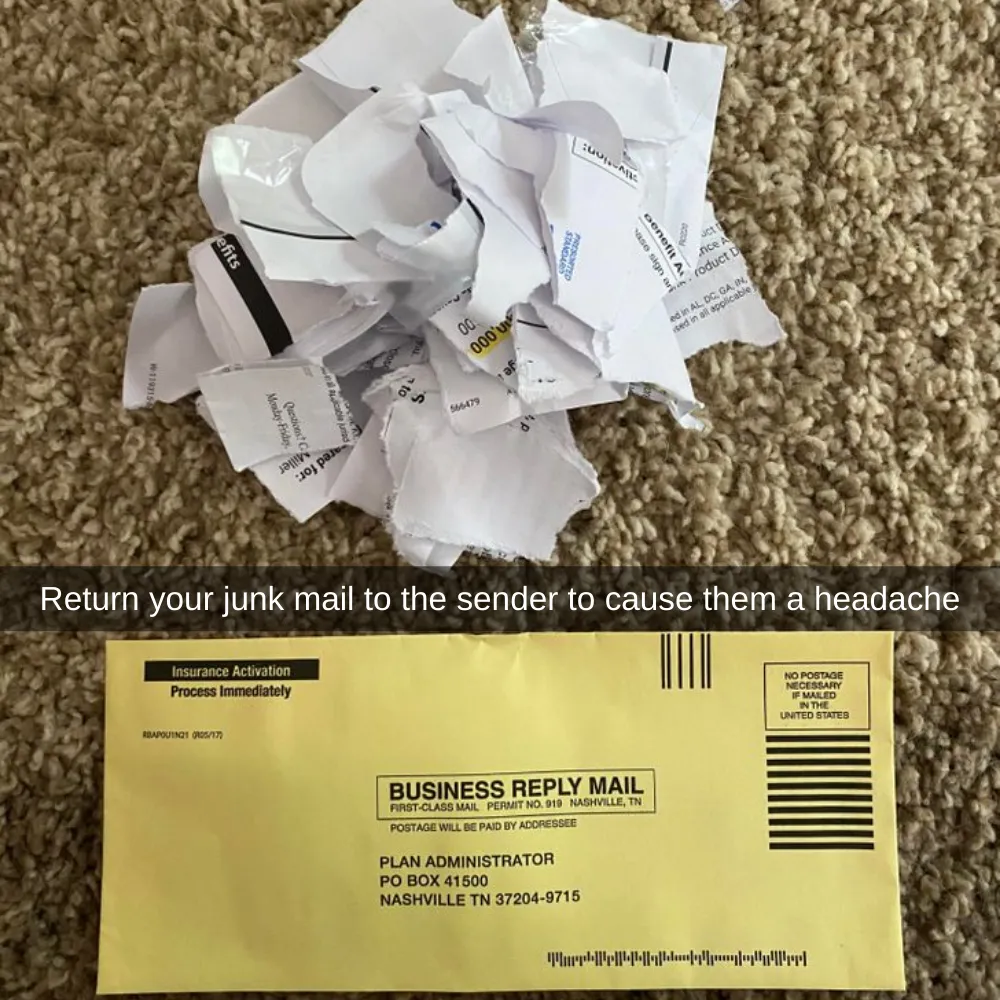 If you're feeling particularly vengeful, you could cost the company a little bit of money. It might not make a difference in the long run but it can make you feel a little better about the junk mail you get. Not to mention, if you rip it up, the business is likely charged per piece of mail returned.