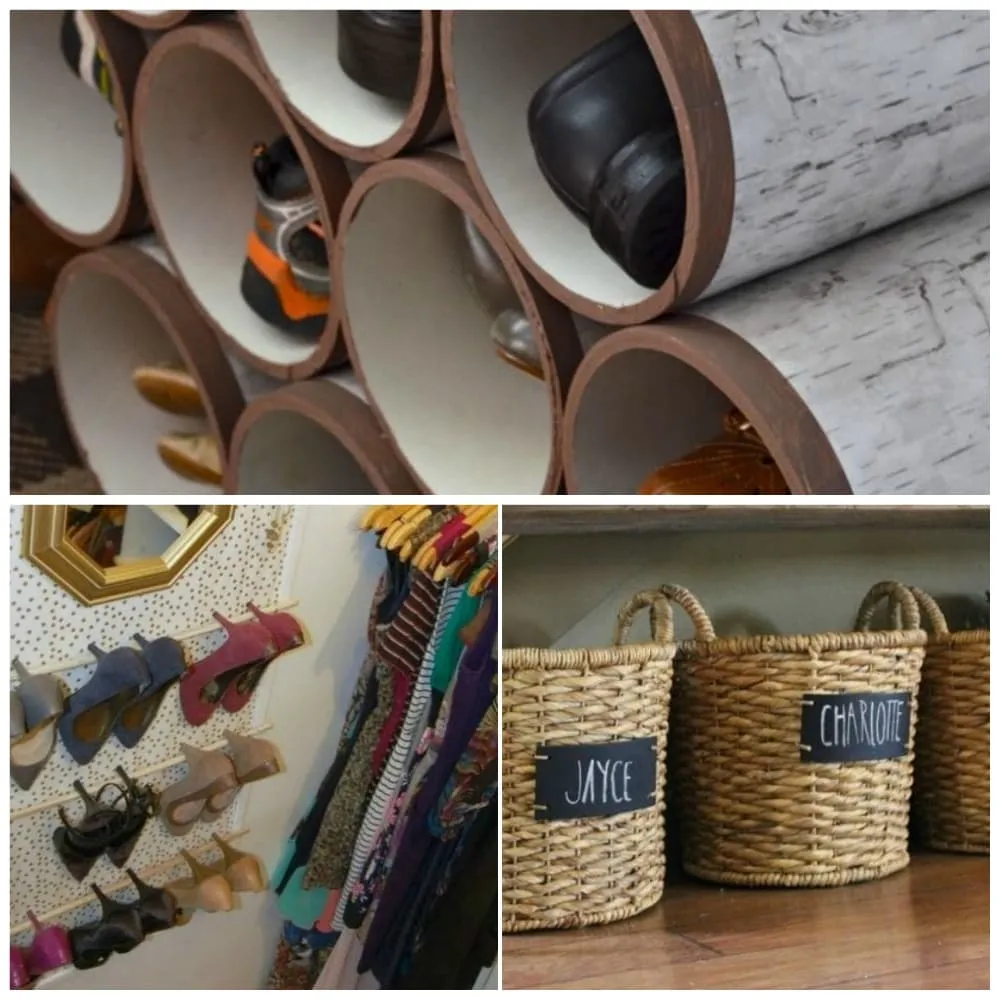 Arriving home after an exhausting day, hoping to unwind but instead stumbling over a heap of shoes at the entrance, can provoke hair-pulling frustration in anyone. This is because storing shoes can be quite challenging due to their space-consuming nature. Nevertheless, many resourceful mothers have risen up to the task of efficiently organizing their family's footwear.
Hooks for Hanging
Looking for a way to declutter and organize your shoes? You can easily achieve this by getting some plastic hooks that can stick or suction onto the wall, providing your shoes with a designated place.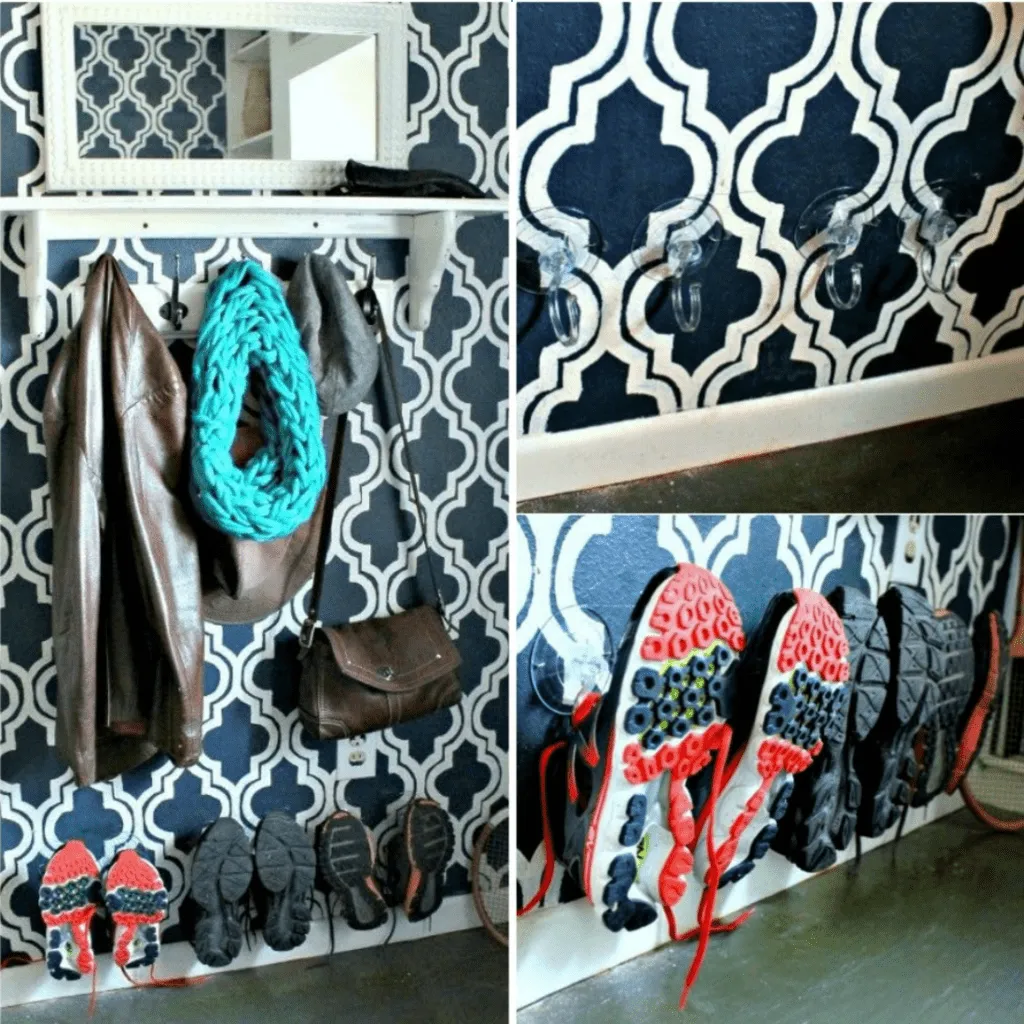 Arrange the shoes you want to organize in a row. You have the option to create a whole shoe wall in your closet, or just a simple way to manage the pairs of shoes that regularly clutter your house's entryway.
Drawer on Wheels
Before you think of getting rid of that old dresser, consider reusing one of its drawers as a stylish way to store your family's footwear. Give it a new look with a fresh coat of paint, add some attractive hardware, and fix casters underneath for easy mobility.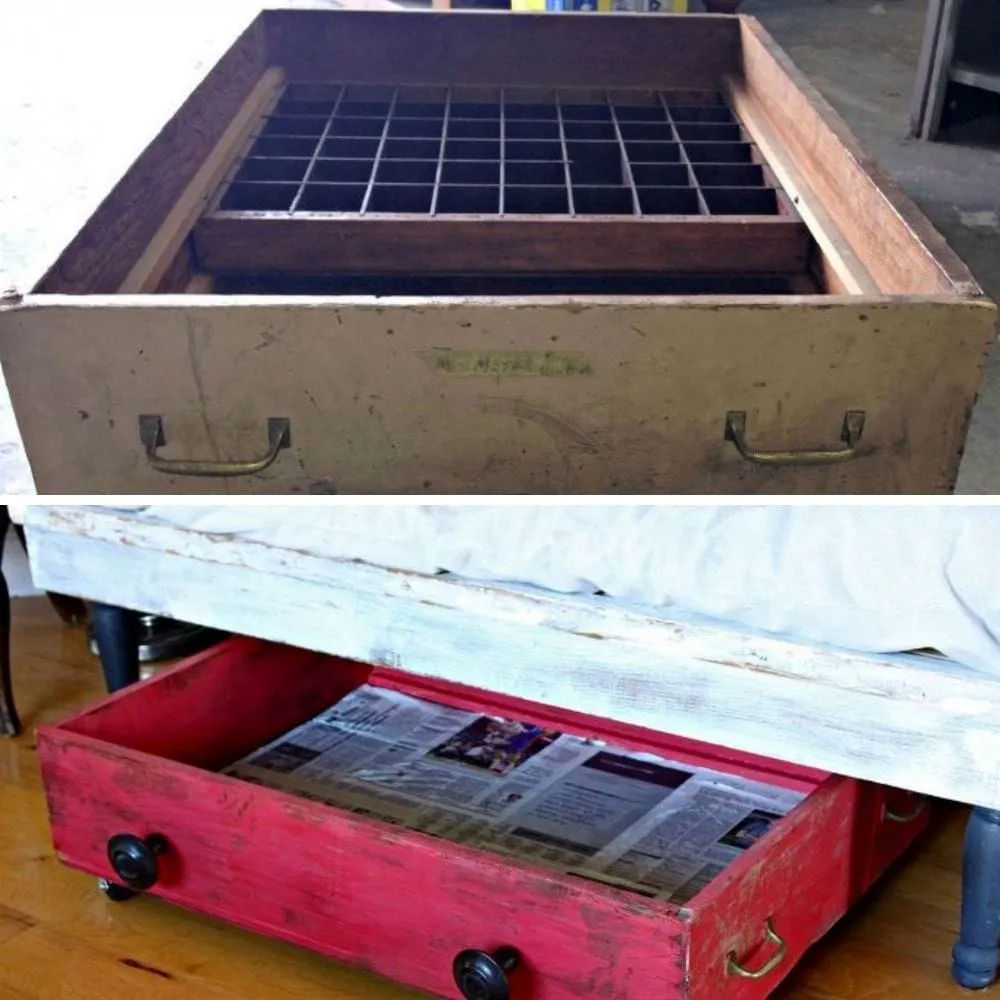 In this manner, you can effortlessly load up your recently acquired storage setup with footwear upon arrival at home, and then discreetly place it underneath an entryway bench. This constitutes an impeccable DIY renovation scheme in which everyone can lend a hand.
A Shelf of Their Own
On occasions, the space that you have assigned specifically for keeping shoes tidy and arranged may fall short of the actual storage required. However, with some two-by-fours and nails, crafting personalized shelves to accommodate any number of shoes is a simple task.

All you need to do is measure your shoe storage area, and then request the wood to be cut for you at a nearby lumber and hardware shop. By using this unique unit, you can be certain that your shoes will never be lost again.
Crafty with Cardboard
Take a moment before recycling the shipping boxes of your packages to instead repurpose the cardboard as a creative and appealing shoe organizer.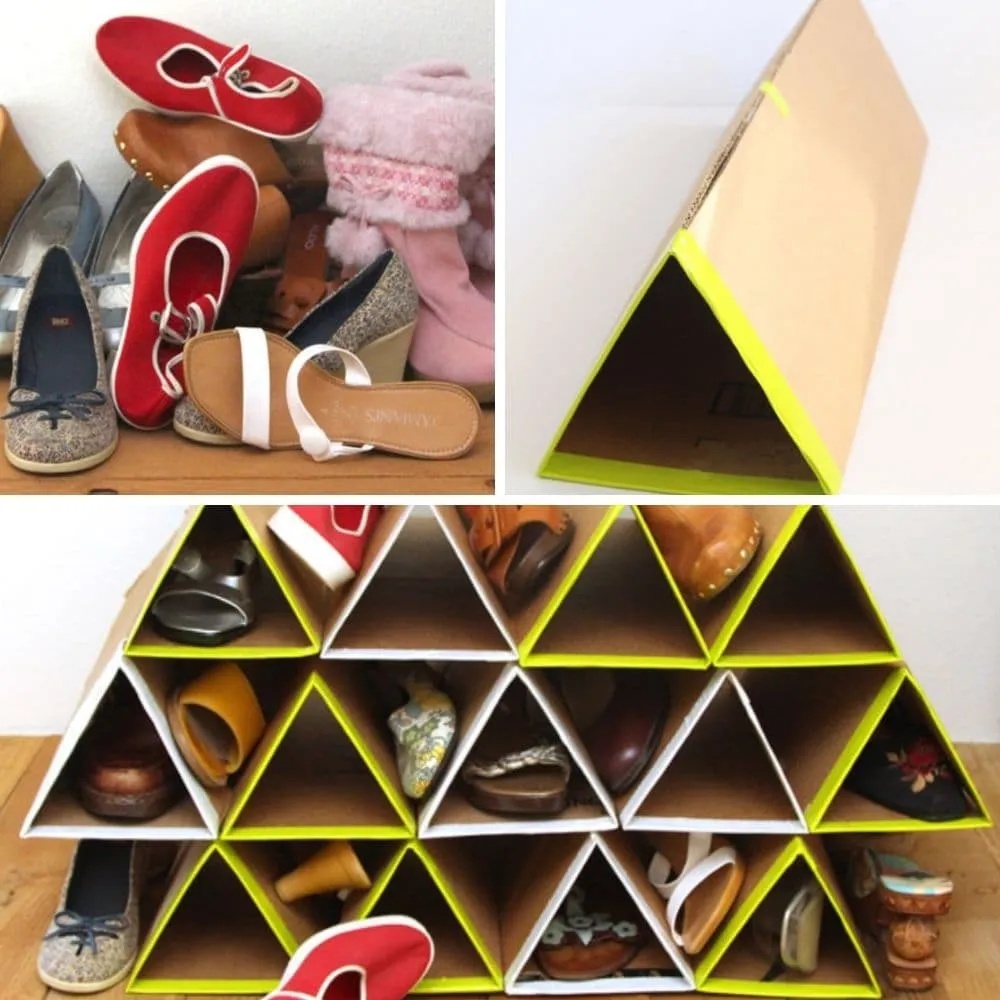 Simply cut cardboard pieces into the desired size to create storage space for your shoes. Then, secure the cardboard strips using duct tape in a triangular shape to make a cylinder. Arrange the triangles vertically to store your shoes. You may also choose to paint the cardboard to match your home decor.
Sturdy Milk Crates
A DIY project that results in a beautiful and rustic shoe storage solution is loved by all. You can easily find old milk crates that people no longer want on social media sites, curbs, or alleyways.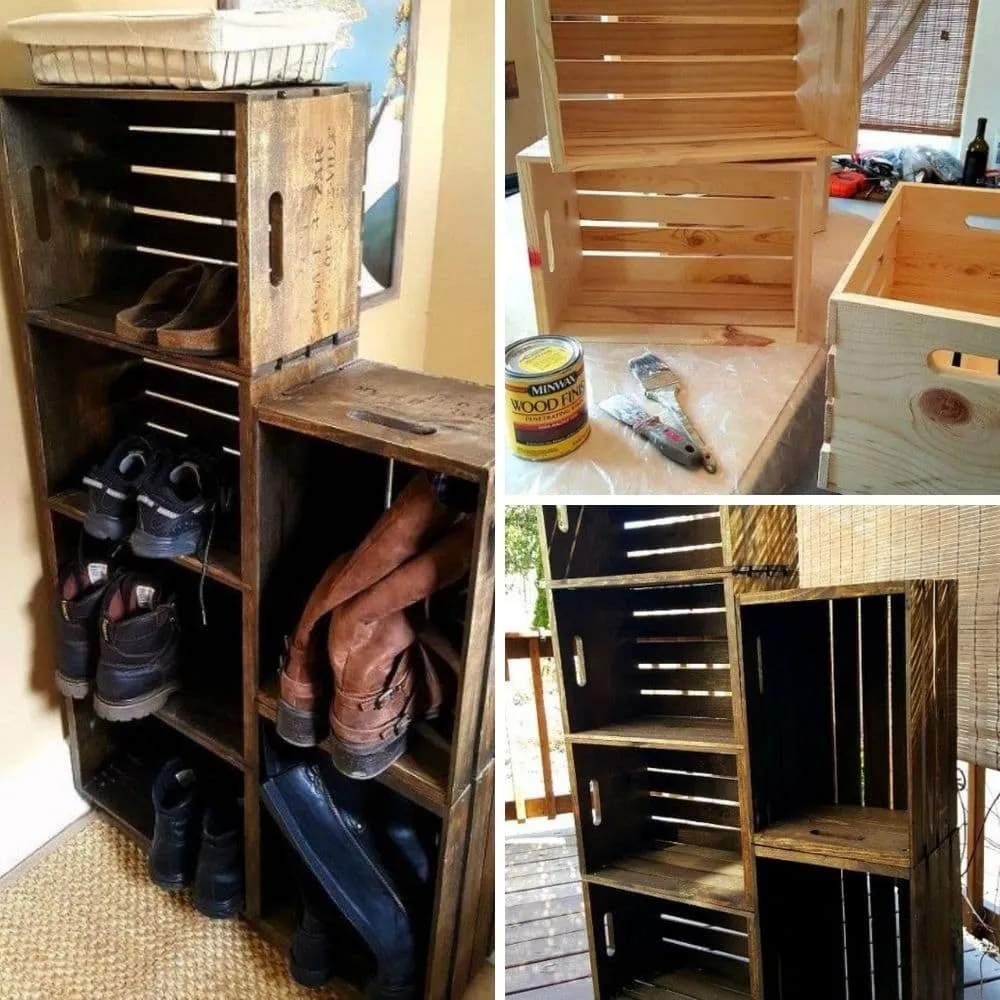 To complement your home interior, dye the discovered crates and then secure them with nails or adhesive. This attractive furniture item not only accommodates your shoes but also adds to the overall aesthetics of your home.
Storage Steps Up
If you have replaced your old wooden ladder with a newer one, then this shoe storage idea is perfect for you. Instead of worrying about splinters, you can now repurpose your old ladder into a storage system for your footwear.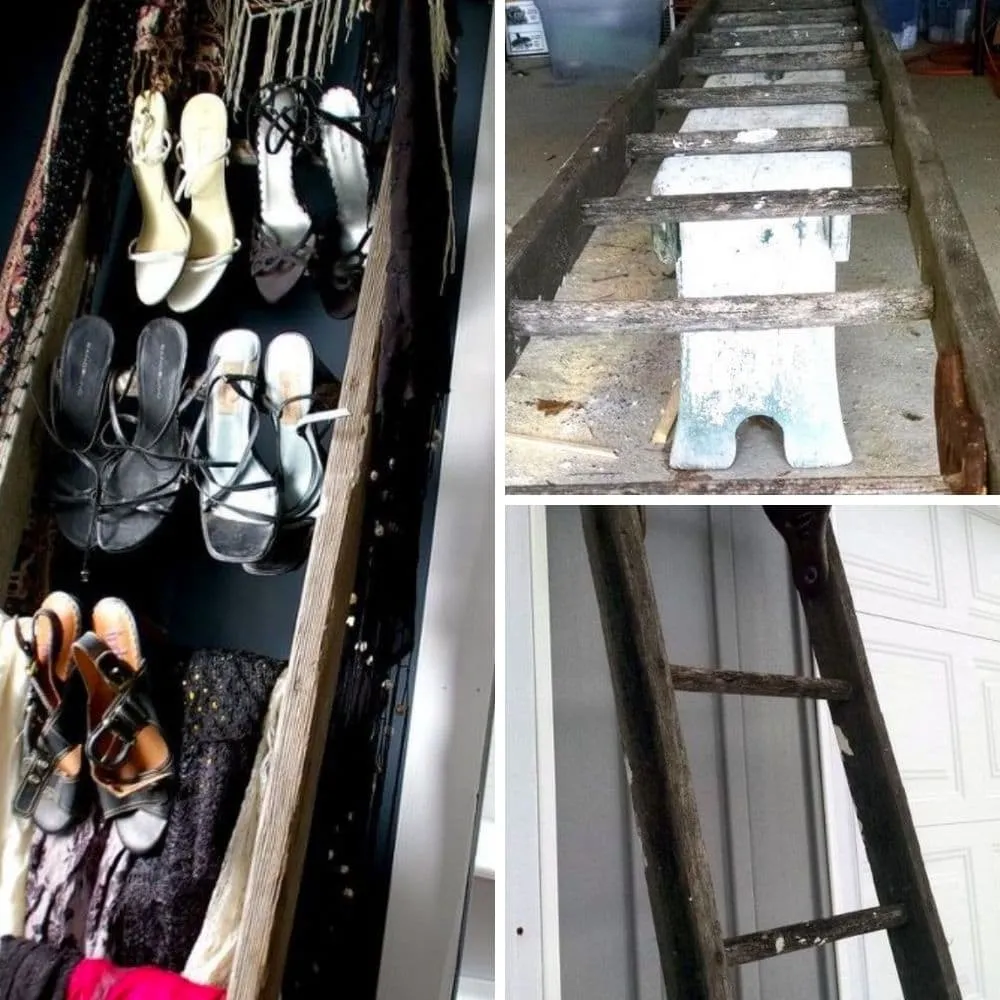 The completed item embodies a combination of rustic charm and practicality. Simply smooth out the ladder, apply the paint of your choice, and place it in your wardrobe or front hall. You can even hang scarfs and other items on each rung.
Bench Shoe Clutter
It is possible that you know how to use an ottoman or a bench that has been repurposed for storing items such as cushions and blankets. However, it is also possible to repurpose an old bench that you were going to donate and turn it into a storage unit for your family's shoes.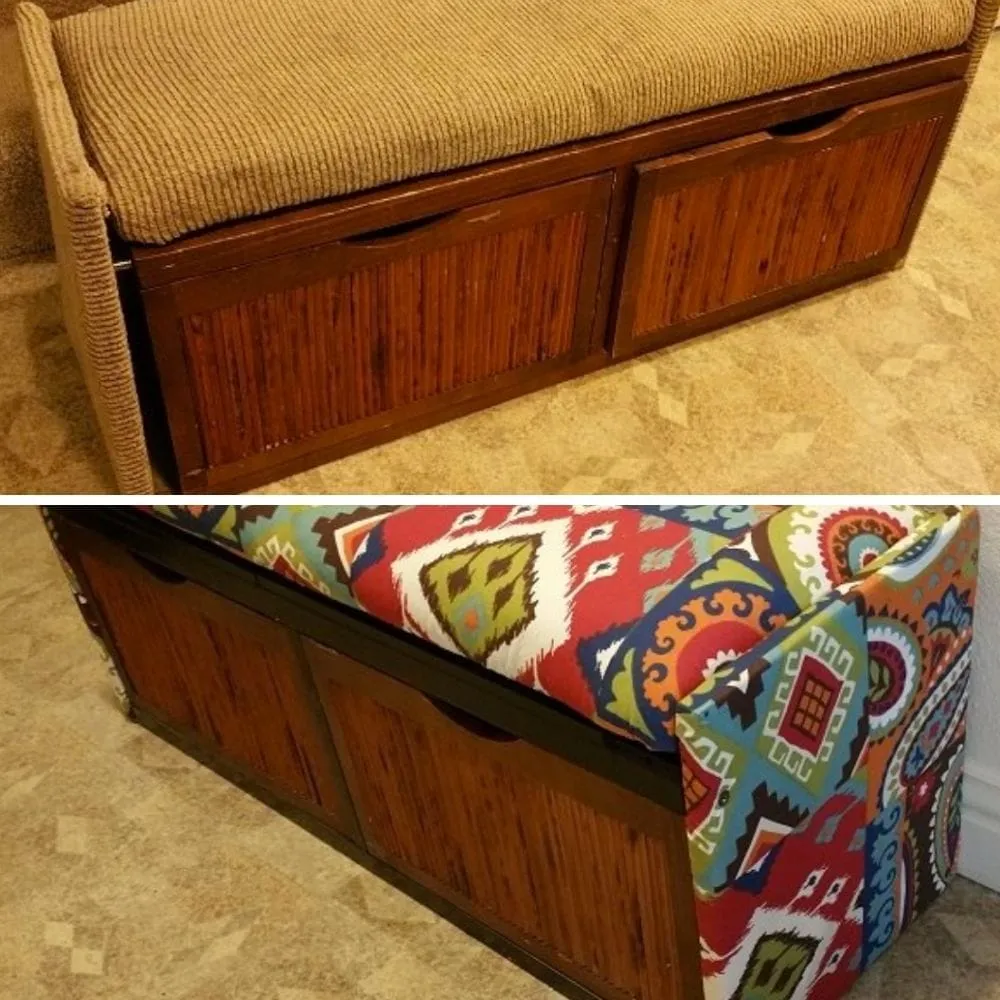 While renovating an aged bench or furniture item could be a complicated task, it is definitely worth the effort. You may give a fresh look to the piece by reupholstering its top, and also include pull-out drawers underneath to store shoes out of sight.
Banish Muddy Boots
Although rainy days might prompt some individuals to stay indoors, you and your family take pleasure in going outside and jumping around in the puddles. Nevertheless, it can be difficult to stop people from bringing mud all over the house when it's time to come inside and dry off.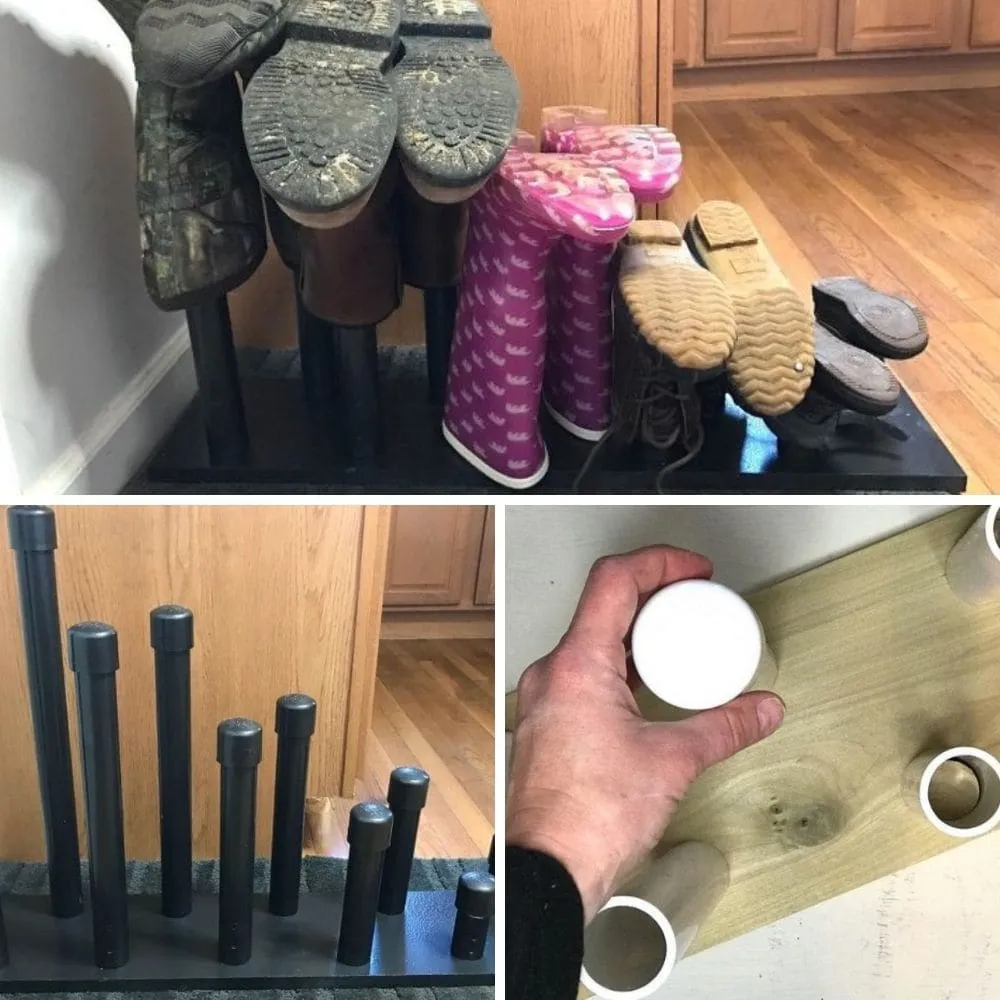 This muddy boot storage solution can be very useful. To create it, you can make holes in a wooden board and fix PVC pipes onto it using wooden dowels. This will create a designated dry area for your family to store their boots in a convenient and unobtrusive manner.
Showered in Storage
Apart from their typical use of keeping the shower curtain in place above the bathtub, tension rods can serve various other purposes. For instance, they can be utilized as a remarkably cost-effective and practical solution for storing shoes in any suitable area such as your closet.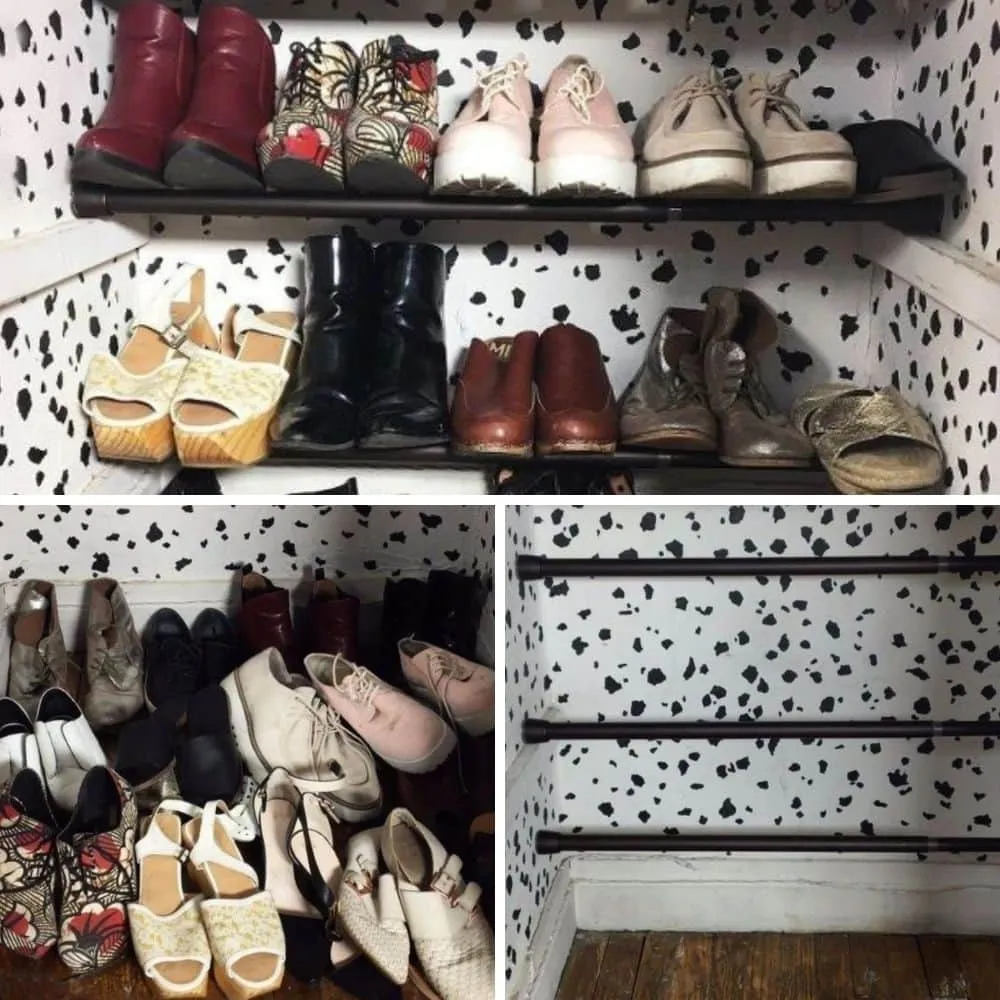 To make the best use of the storage space in your home and keep your shoes organized and easily accessible, all you require are a few tension rods placed strategically in the previously untapped corners and crevices.
Shoes on the Go
Keeping your shoe storage on wheels is a great way to show that you lead an active lifestyle. This project involves upcycling wooden crates that you can easily acquire from a craft store, secondhand shop or even garbage. By doing so, you can revolutionize the way you store your shoes.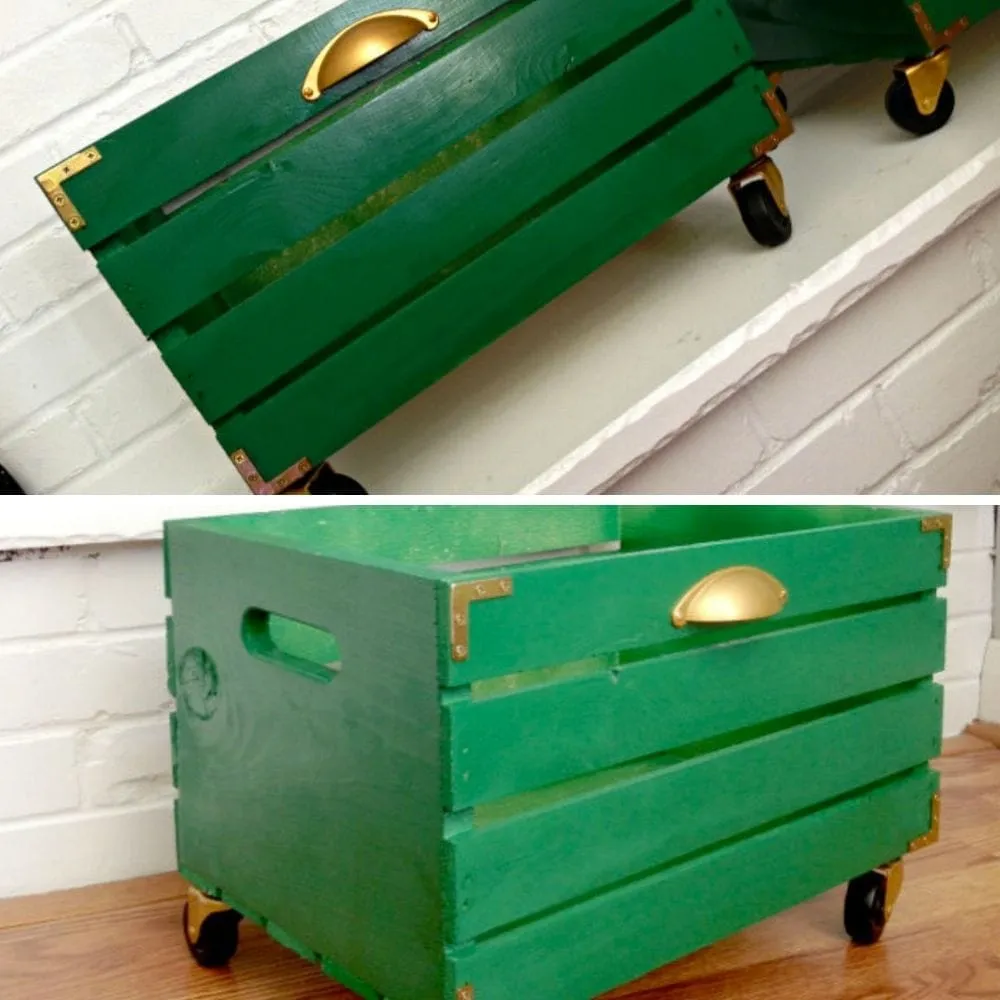 You have the freedom to choose the color to paint your crates and add brass accessories such as patterns and hardware to make them more attractive. To make it convenient, the last step is to attach casters that will allow you to move your shoe storage effortlessly.
Pallet Power Play
Wooden pallets are popularly utilized in numerous do-it-yourself projects because of their easy accessibility. Simply locating a dumpster by a busy grocery store or retailer can yield perfectly adequate wooden pallets that are frequently discarded once their intended use is complete.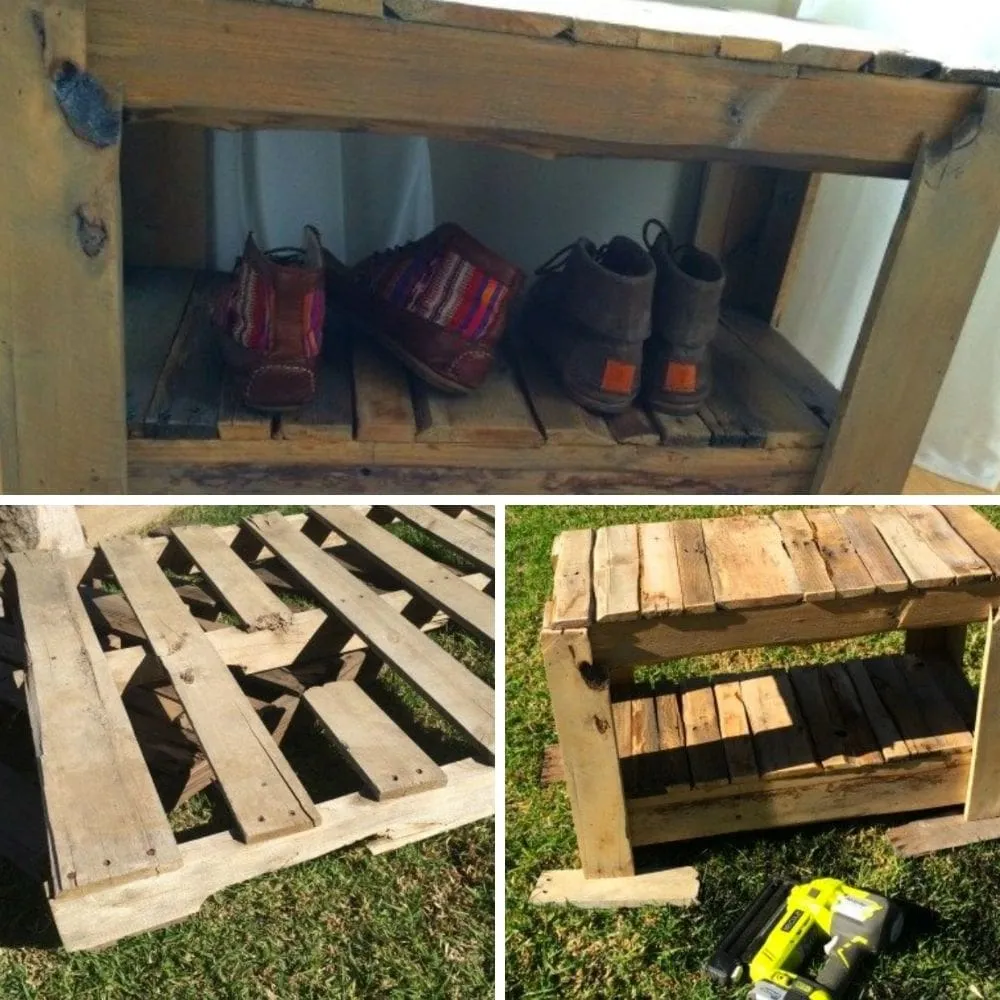 If a piece of wood is damaged, it can still be repurposed to make your own shoe storage bench. You and your family can sit on the bench and take out your shoes from underneath, making it a worthwhile and enjoyable project.
Shooed into the Corner
Living space is often scarce in large urban areas, particularly in apartments or condos. Even if you are not residing in a cramped environment, you can still make good use of an overlooked corner by turning it into a useful storage space. A corner shelf unit can be constructed in this space to create additional storage.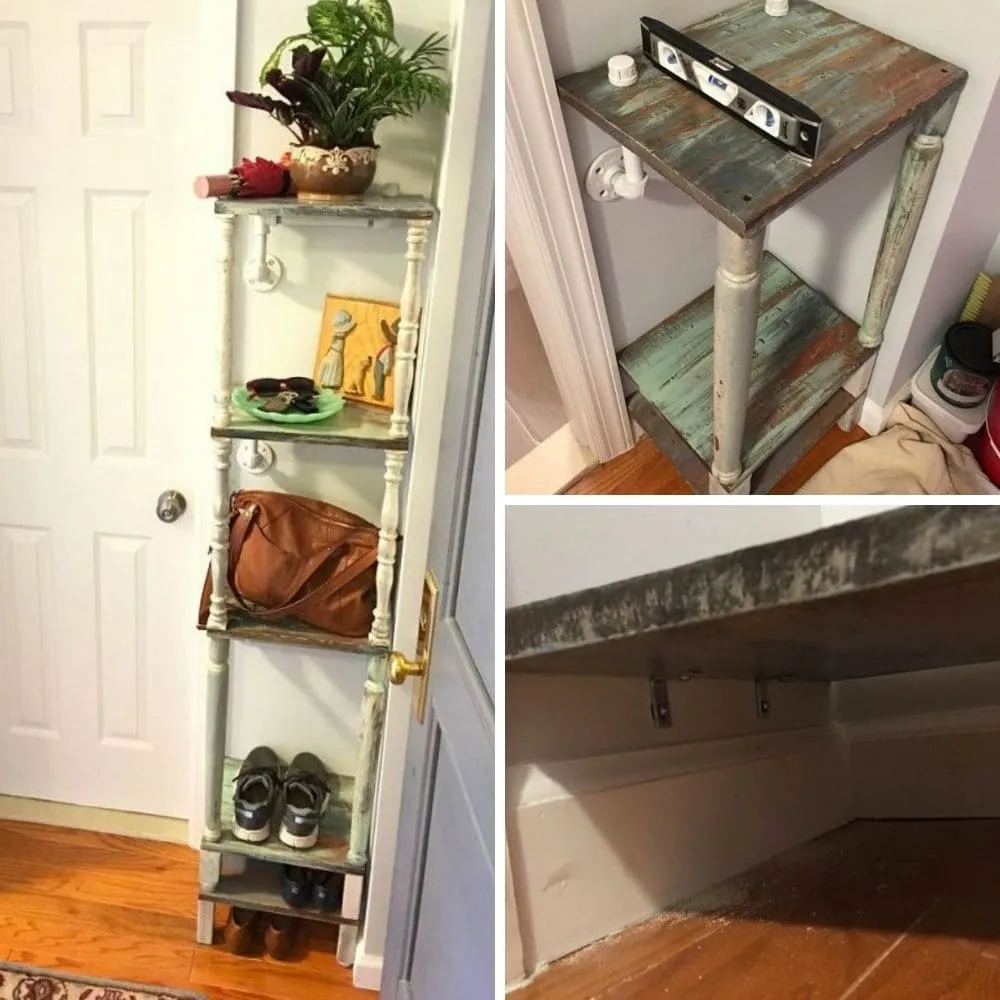 You have the freedom to utilize any materials at your disposal, including previously used stair spindles or plumbing pipes like PVC. The appearance of the unit can be adjusted to complement your home's decor and your personal taste. This solution will serve as an ideal storage option for your regular shoes as soon as you arrive home.
Bringing the Outdoors Inside
Discovering enjoyable and imaginative methods of organizing your family's footwear is an activity that everyone can participate in, particularly when trying out this practical endeavor. With the utilization of solely a baking sheet and stones that can be collected from nature, an effortless shoe storage solution can be created, perfect for damp and messy boots.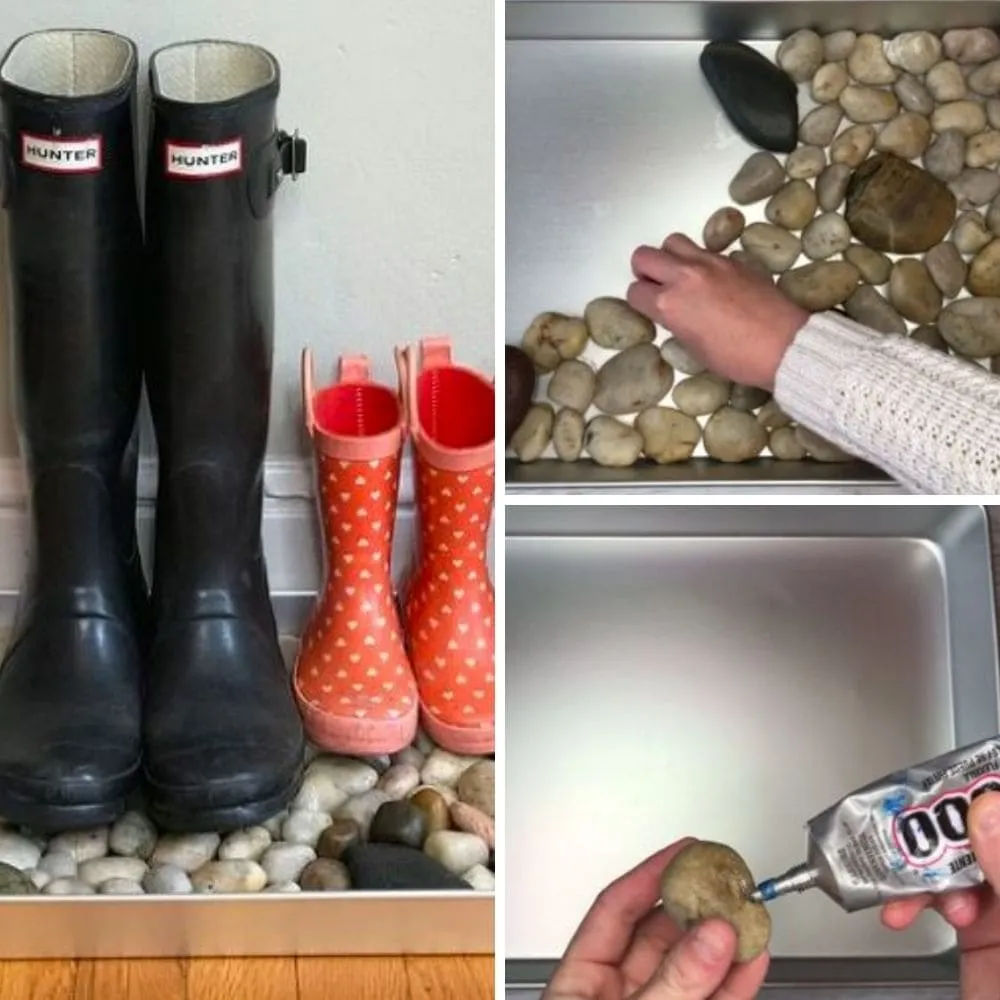 After collecting an adequate number of rocks for the pan's base, utilize your preferred glue to affix them to the pan. There you have it – the task is completed! Maintaining this unique decoration requires occasional washing.
Fresh Shelf Life
Simply needing a place to organize your shoes doesn't have to limit you to dull shoe racks or cubbies. By thinking creatively, any object can serve as a useful shoe storage solution – even a reused baker's rack.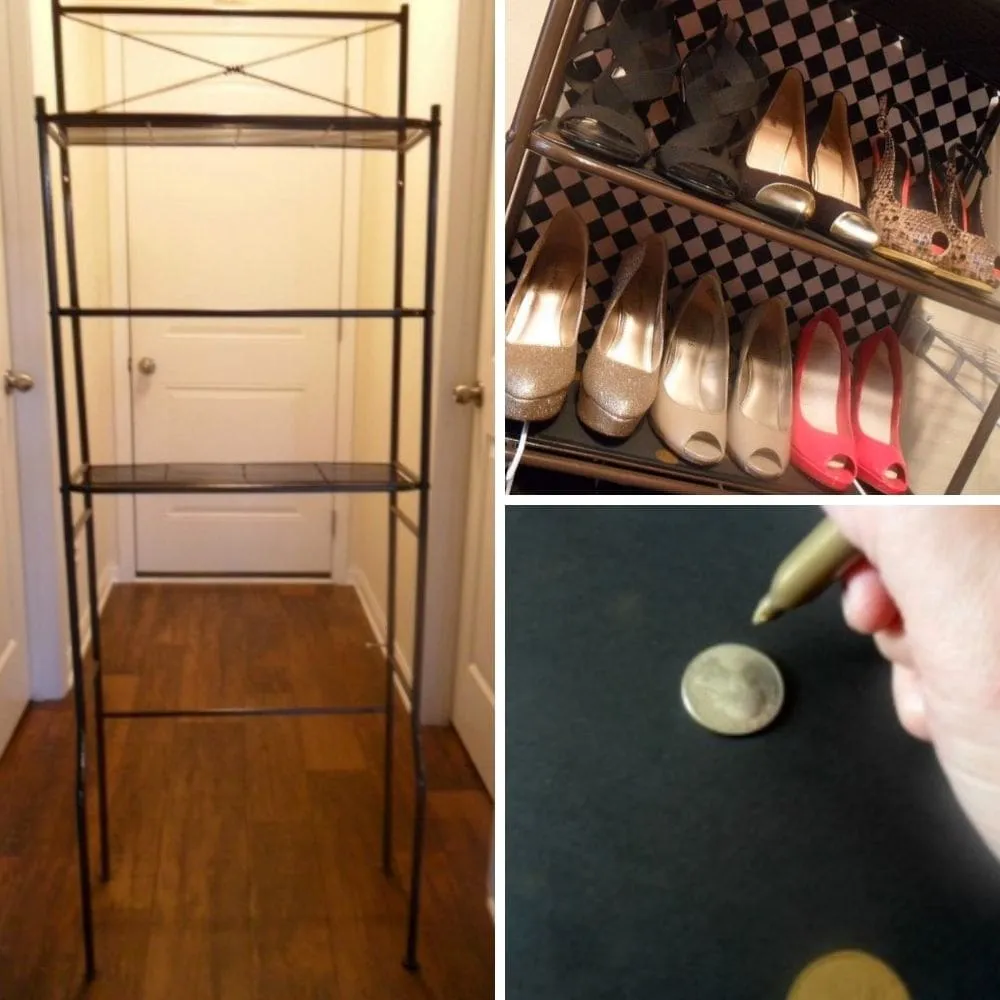 A baker's rack can serve as a trendy and uncomplicated storage solution for your shoes, rather than being used for holding fresh bread and treats. You have the option to personalize the appearance of the unit to suit your preferences. You can choose to spray paint over the present finish or make it unique by using markers, foam board or fabric.
Your Shoes are Covered
To tackle the issue of numerous shoes in your closet, it is advisable to opt for a more comprehensive organizing solution by utilizing plastic containers. This way, you can ensure each pair is securely placed and safeguarded against dust and scratches.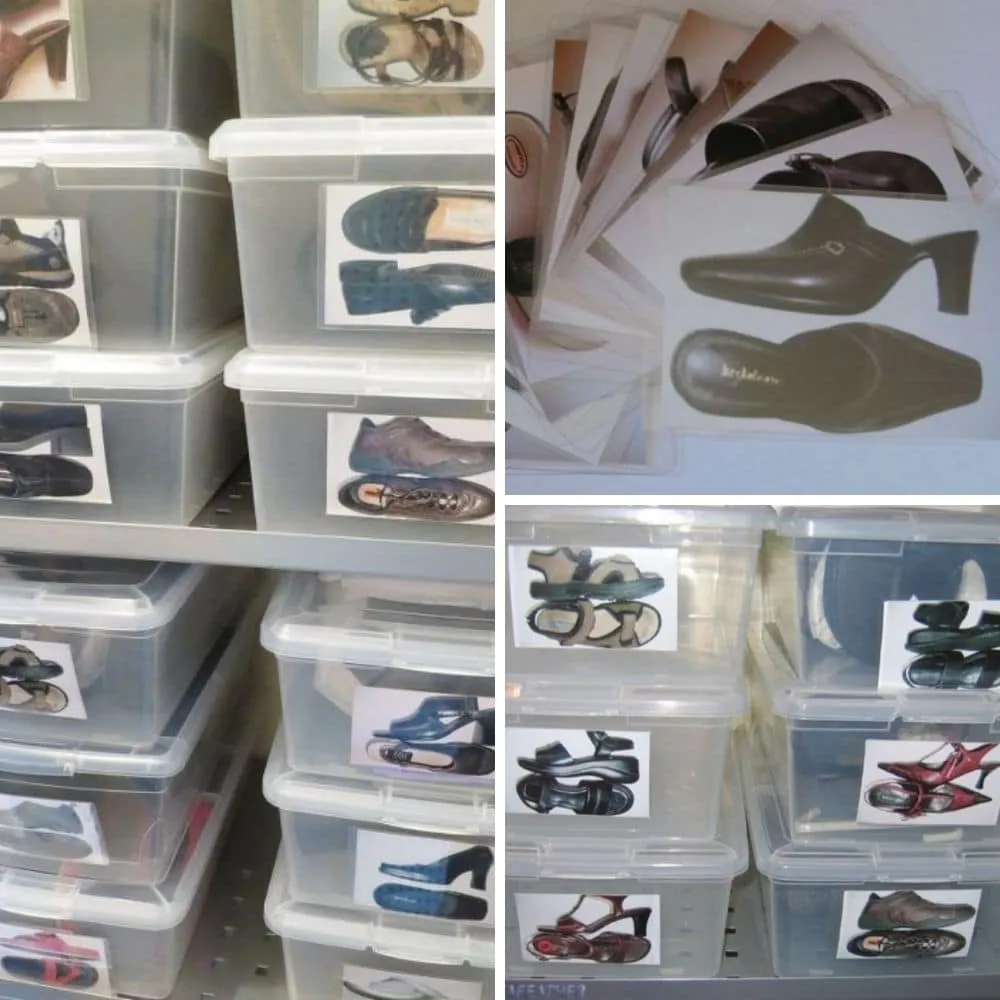 A way to enhance the effectiveness of your shoe storage is by capturing images of your shoes and affixing them to the edges of the boxes for convenient identification of the contents.
Pull Your Shoes Together
At times, the most unexpected sources can provide assistance with arranging your shoes. Were you aware that you can employ cabinet pulls that are leftover, discounted, or standard to organize your shoes?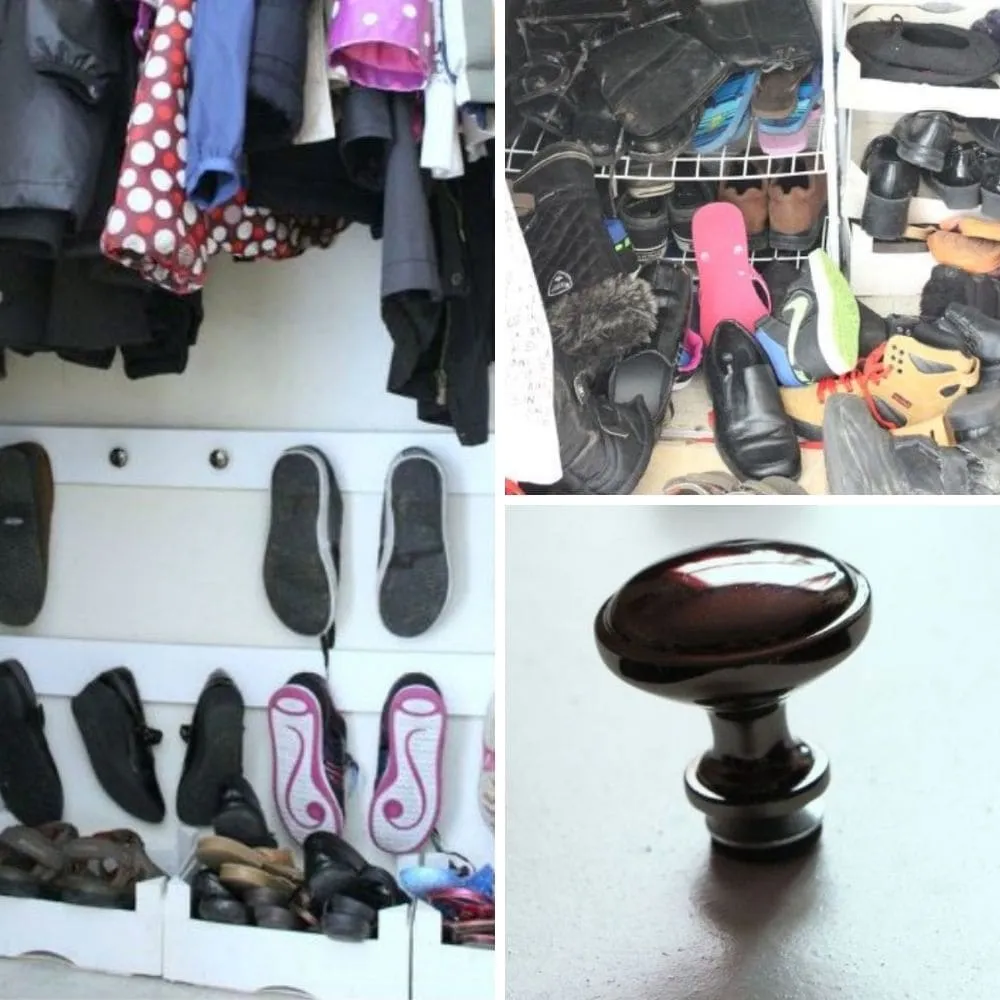 To enhance your closet space, you can install multiple cabinet pulls on a wooden plank that matches your preferred style, custom-fitted for the storage area you need. You can add as many pulls as you require to minimize clutter and free up space in your closet, particularly for your shoes that are currently lying on the floor.
Frame Your Masterpieces
Your shoes can hold sentimental value as they remind you of the occasions when you wore them. Whether you created memories during an important function or had a memorable connection with someone on a regular day, it is essential to take care of them and store them in a manner that is convenient for you.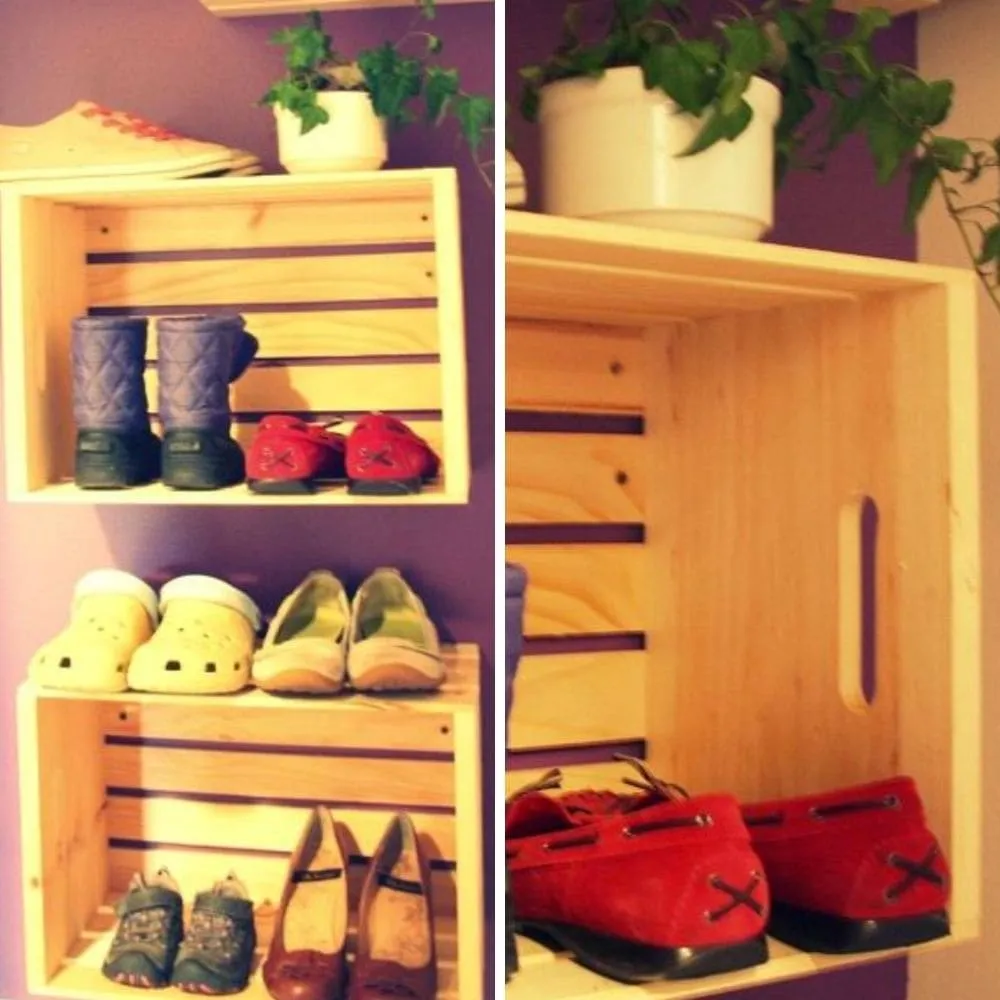 This unique and imaginative method of organizing shoes involves using wooden crates fastened onto the walls to create shadowboxes where shoes can be both stored and displayed.
Flipping Organizational Flops
Flip-flops are very common shoes that provide a lot of comfort. They are great for the summer season and are convenient to wear when going out to do chores or check the mail. In fact, some people prefer to use flip-flops as indoor slippers. But if you have many flip-flops, you may discover how challenging it is to arrange them in a neat way.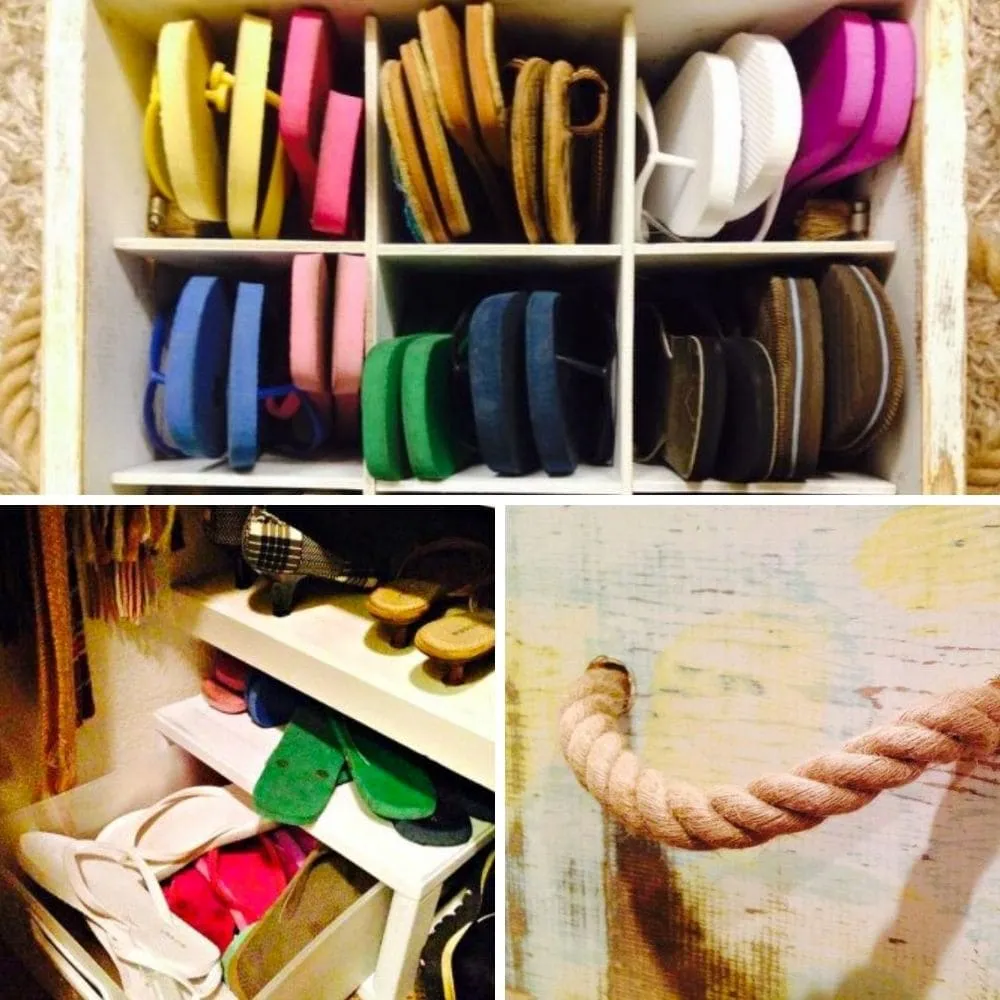 In a worst case scenario, you may not be able to find matching pairs easily in your closet. However, by measuring and constructing your own sectional storage box, you can easily slip your flip-flops into the spaces they belong.
Building Your Own Storage
Sometimes, you may want to put your own spin on things. After all, if you've invested time and effort into crafting your own customized shoe rack, you may be more likely to organize your shoes in the first place.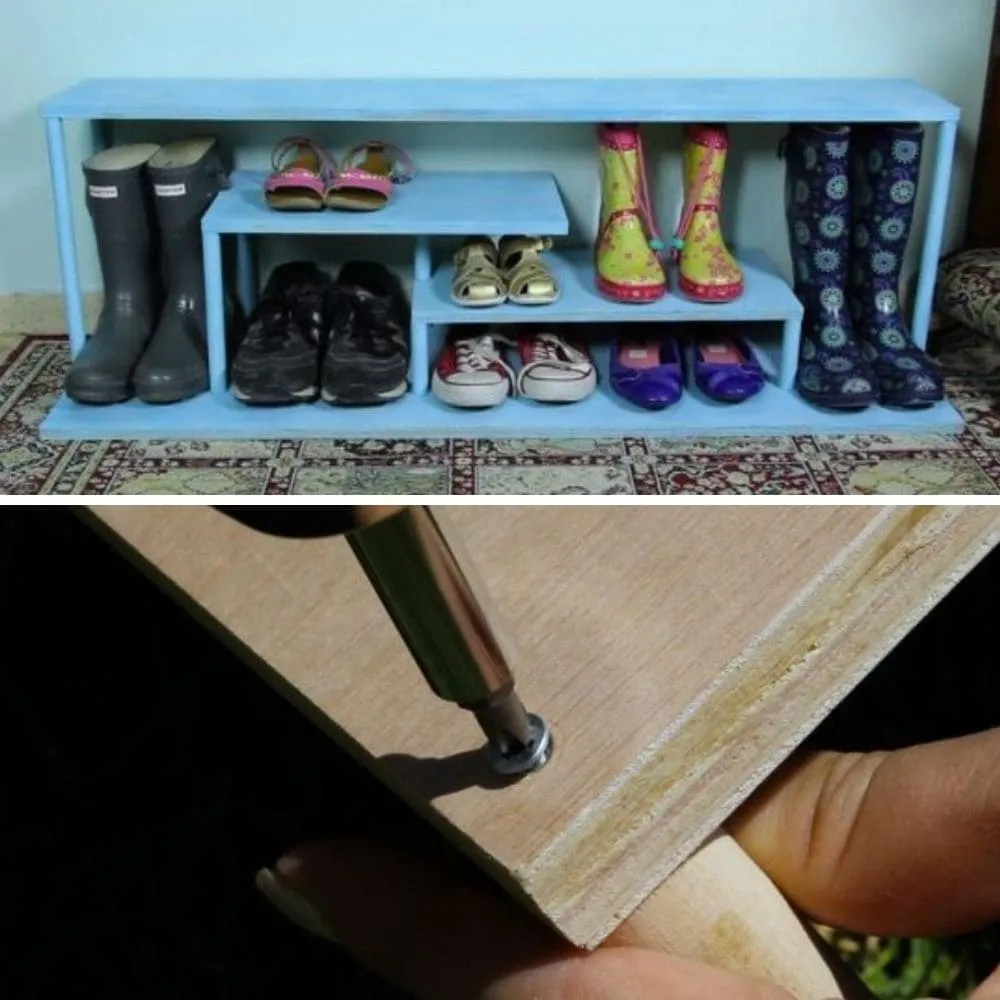 Follow your own heart when it comes to the construction process, or seek out a design you like online. Once you've made the measurements and pieced everything together, you have a beautiful statement piece that has both excellent form and superior function.
Wheel it Away
Let's face it: You're busy, and you don't have a ton of time to make your house perfect before guests stop by. These shoe storage boxes on wheels are the most convenient solution to organizing your family's shoes — or at least getting them out of the doorway when company comes calling.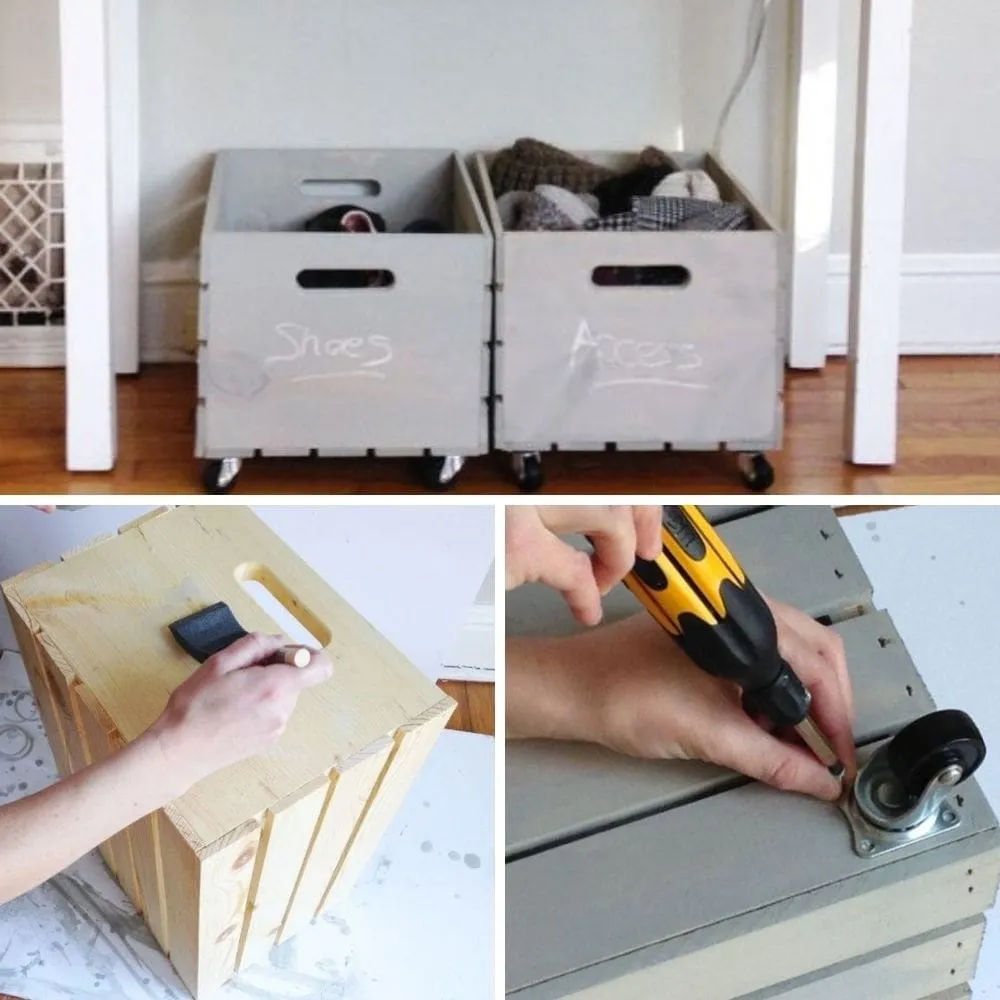 Simply customize a wooden crate you picked up from a craft store or salvaged from the trash pile by painting it and attaching wheels to the bottom. That way, you can easily wheel the box of your shoes under a side table, straightening your space instantly.
Hidden Shoe Storage
There's no reason that shoe storage has to be stuffy. You can proudly display a statement piece of furniture that looks great. Hardly anyone will be able to guess that it exists as more than just decoration. Your shoe storage can be beautiful while still serving a purpose.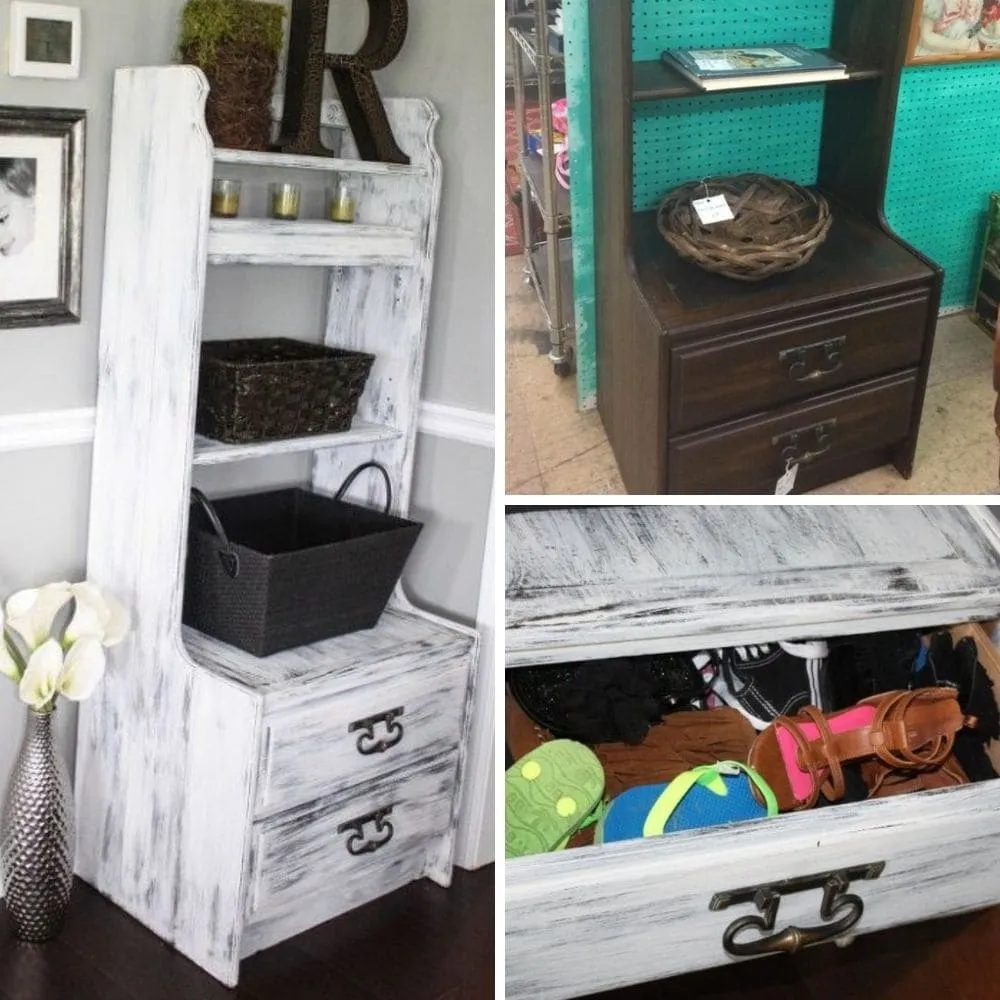 In this project, you can upcycle a thrift find in the form of a cabinet. Once you get your bargain home, adapt it to your style with a coat of paint. Save the shelf for decorative items. Use the doors to stow your family's shoe collection instead of letting them accumulate by the door.
Bring on Baskets
Your options for shoe storage are endless, especially when you are willing to DIY your own storage and organization solutions. Are you interested in stowing your shoes away somewhere you won't be able to see them? Think about constructing your very own bench made from repurposed pallet wood.

In the space beneath, add a wicker basket in a complementary color that will effectively secure and organize the shoes you use every day. The bench doubles as a place to tie your sneakers!
Making Shoe Storage Shine
If you love the industrial look in home decor, you're not alone. More and more these days, homeowners and interior designers are incorporating dark wood and exposed metal pipes in furnishings and decor. Embrace the trend by constructing a shoe rack made out of industrial-looking parts.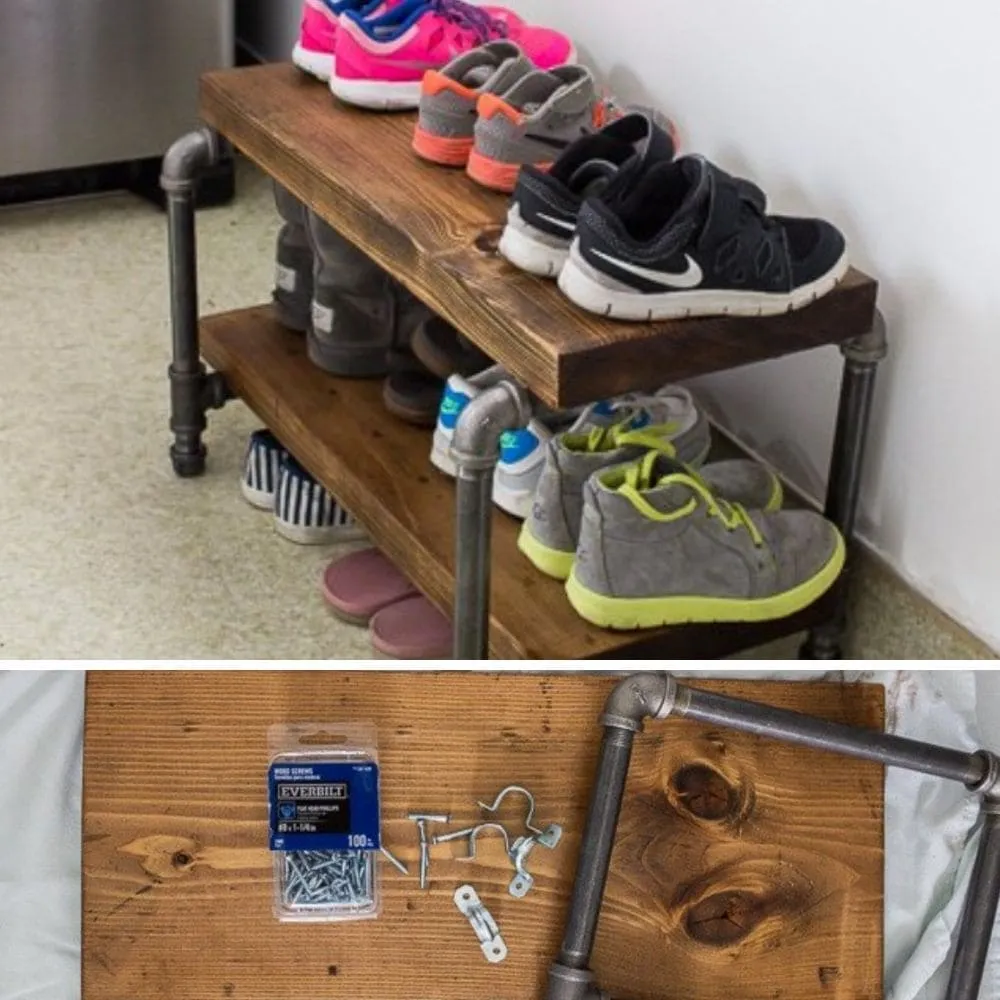 You can find metal piping at any home improvement store, and you can refurbish old wood or stain new wood to match the look. This shoe rack will look great in your entryway!
Organize and Entertain
One of the best ways to get the most out of furniture is to repurpose gorgeous pieces that may not have a good use anymore. That can be true of entertainment systems that are no longer in regular use.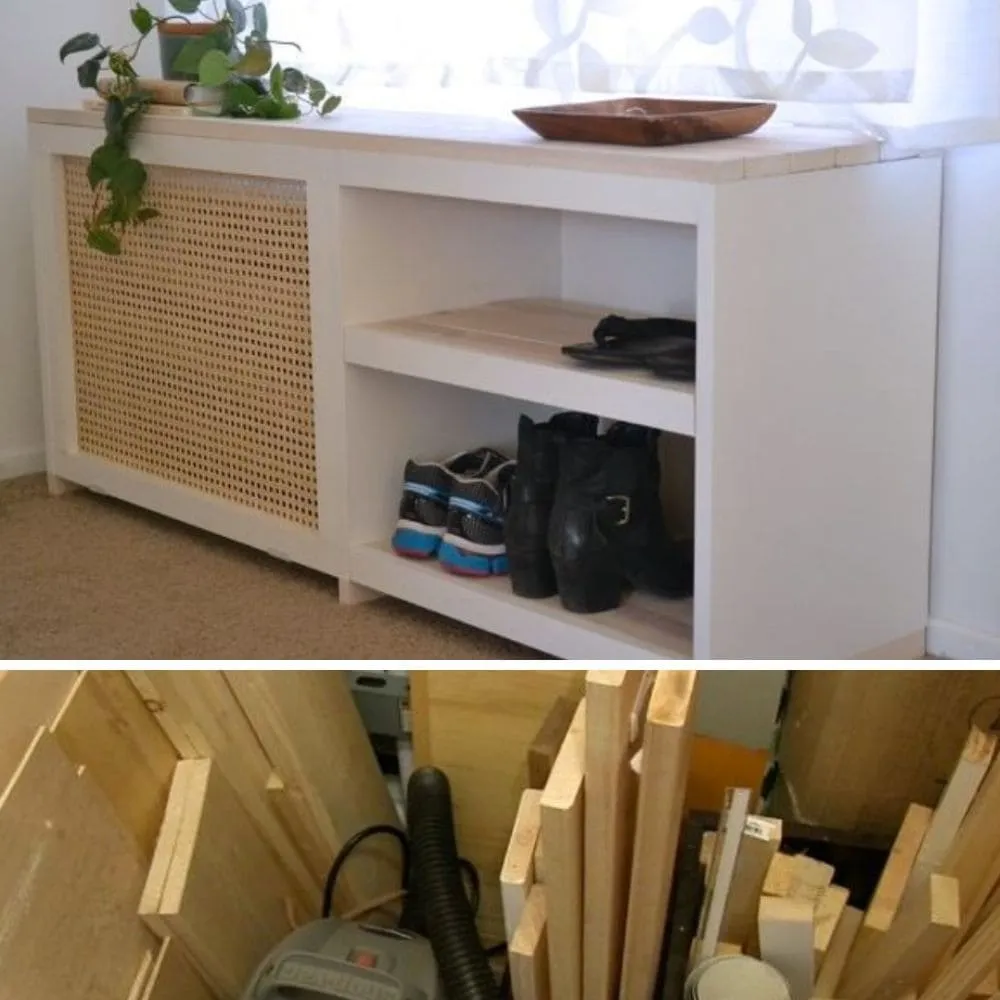 Instead of hauling it away, make it work for you in other areas — like concealing and organizing your family's shoes. By making a few DIY adjustments when it comes to shelving and enhancements, you can make a handsome piece that people will be sure to ask you about.
Build a Beautiful Bench
Are you ready to take on a more advanced project to help organize your shoes? This gorgeous foyer bench doubles as a piece of furniture you will be proud to showcase in the most important room of your home: the entryway. What you put in the foyer impacts the first impression all of your guests have of your house.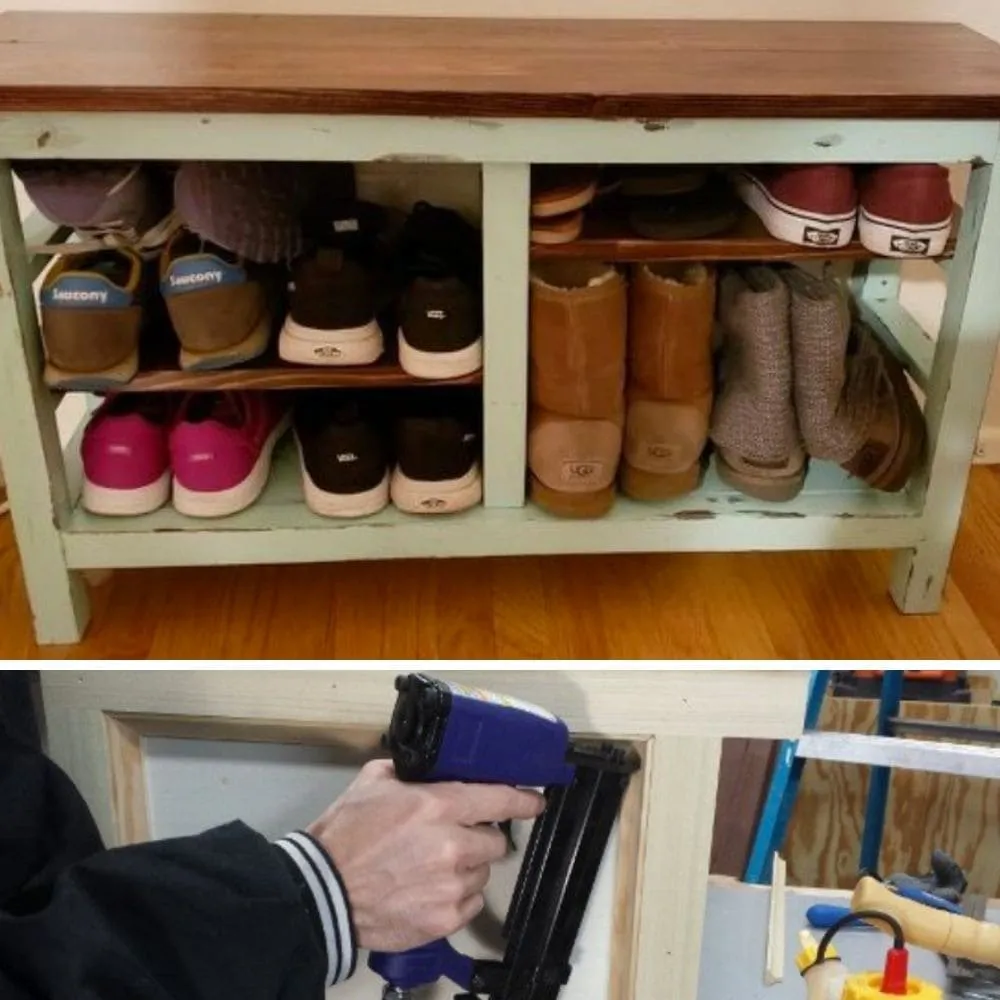 That's why it's important to keep the clutter out and usher in a purposeful but beautiful organization. Take your time in selecting the materials, measuring, cutting, and assembling. The end result speaks volumes!
Skate on to Storage
Ready for a truly innovative shoe storage solution? Repurpose old skateboards as wall shelving in this delightful project. This kind of shoe storage is perfect for athletes, skating enthusiasts, or anyone else who wants to make a fun splash in their home decor.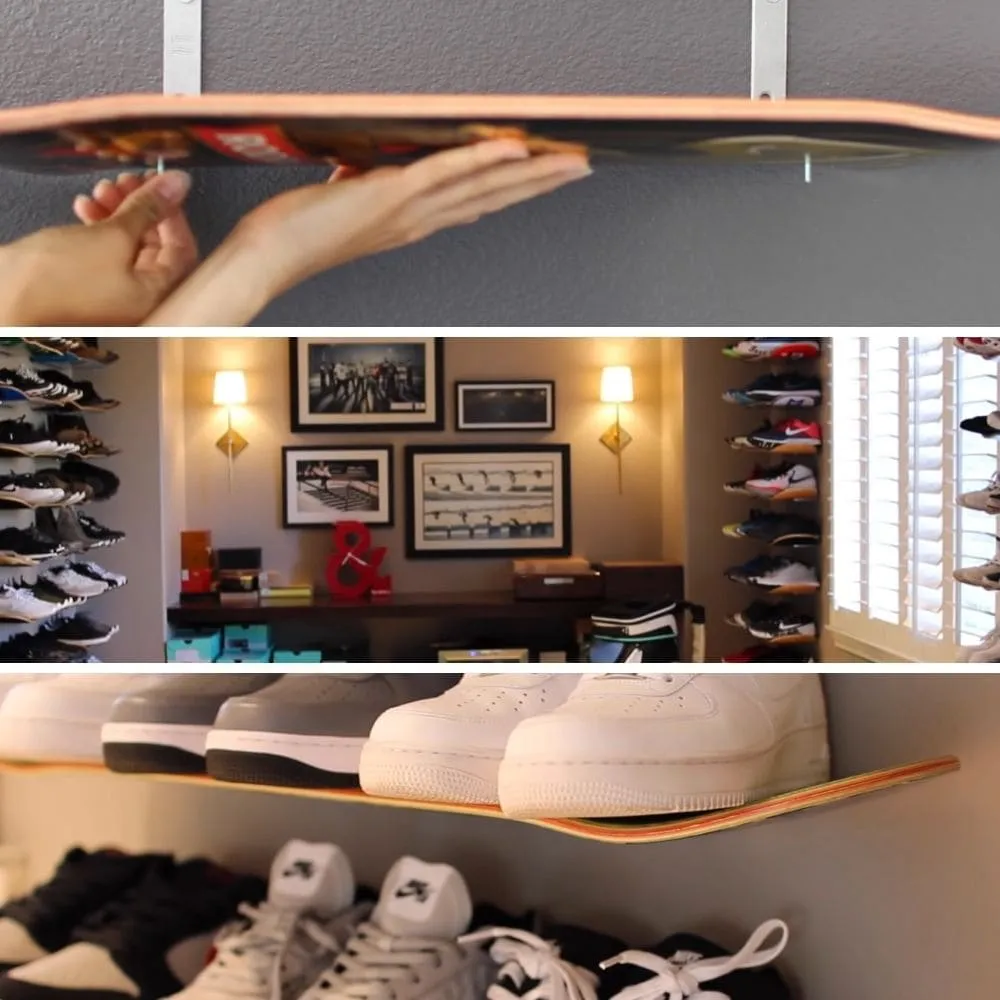 Simply attach the skateboards to the walls using brackets. You can control how many shelves you install — and how tall each shelf is. This is an ideal solution for sneaker heads.
Colorful Shoe Collection
Done with those paint cans after a home improvement project? Don't toss them just yet. This delightful shoe organization DIY utilizes empty paint cans as a way of separating each family member's shoes while keeping the pairs together in an interesting and eye-catching way.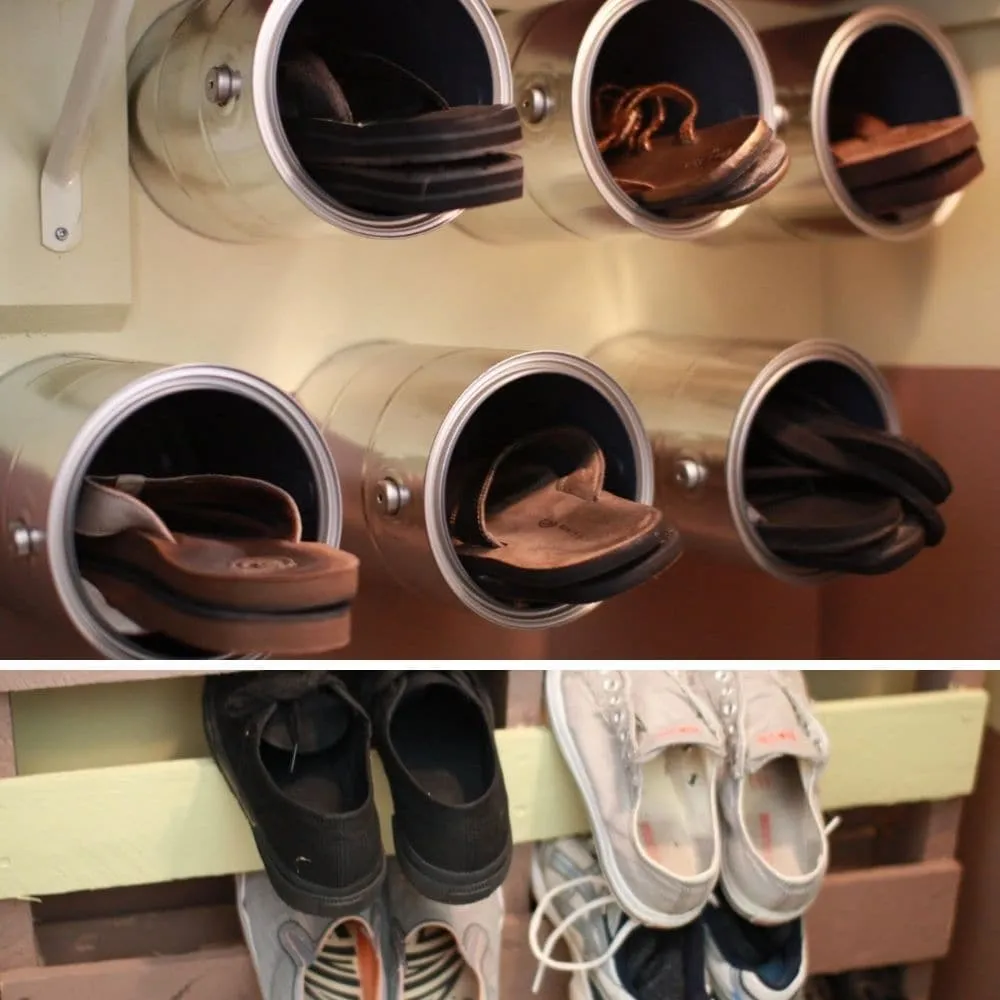 You can paint your paint cans any way you'd like, hanging them beneath existing shelving or directly onto a wall. You can also pair this with a pallet reclamation, using the space between slats to store additional shoes.
Copper Shoe Accents
Industrial and minimalist decor are in — in a big way. If you're looking for an easy DIY shoe storage project that adds style to your home and elevates your storage game, look no further.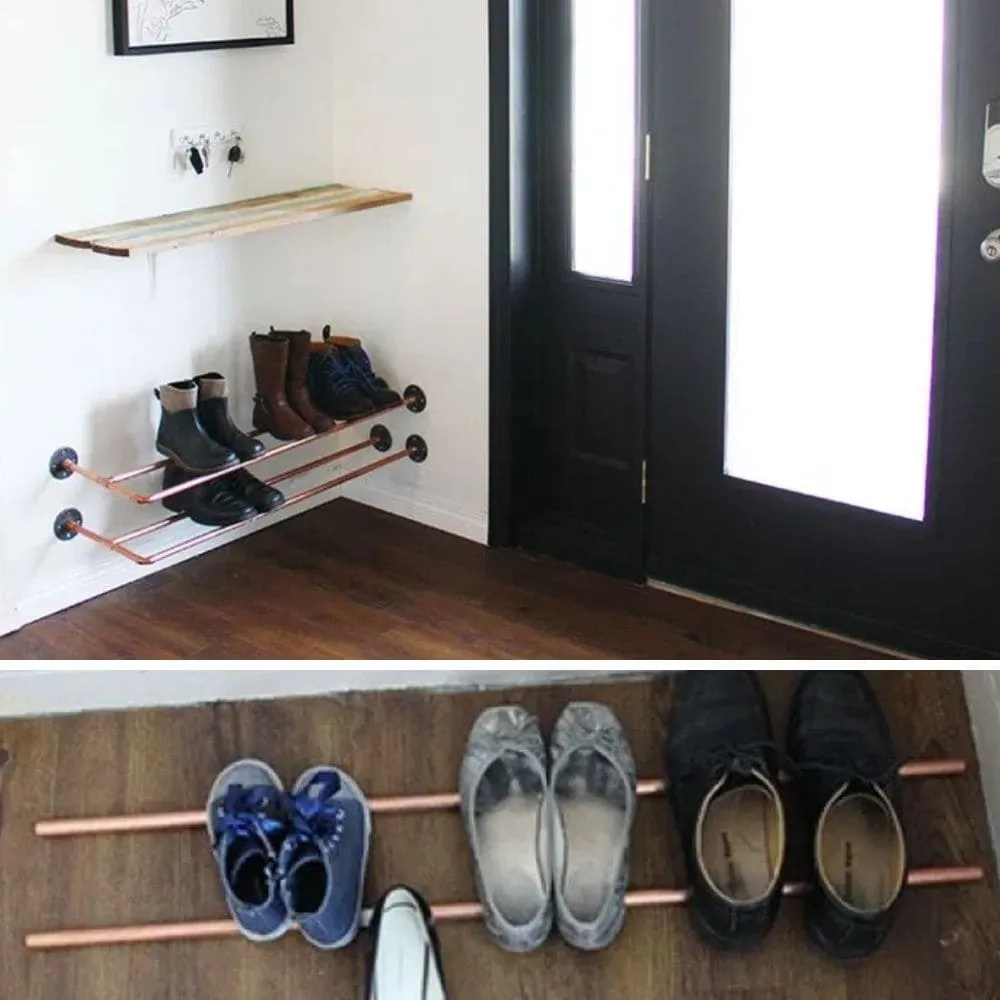 By using simple copper piping you can find at any plumbing or hardware supply store — as well as attachments — you can construct your own copper pipe floating shoe rack. This rack will look beautiful just at the entryway of your home. You can be sure that any guests will want to know just where you got it!
Fantastic Shoe Baskets
To each their own! That's what your family will love about this simple shoe organization fix. Especially if you have a big family, you'll know right away the struggle of keeping everyone's shoes separated, organized, and most importantly, put away.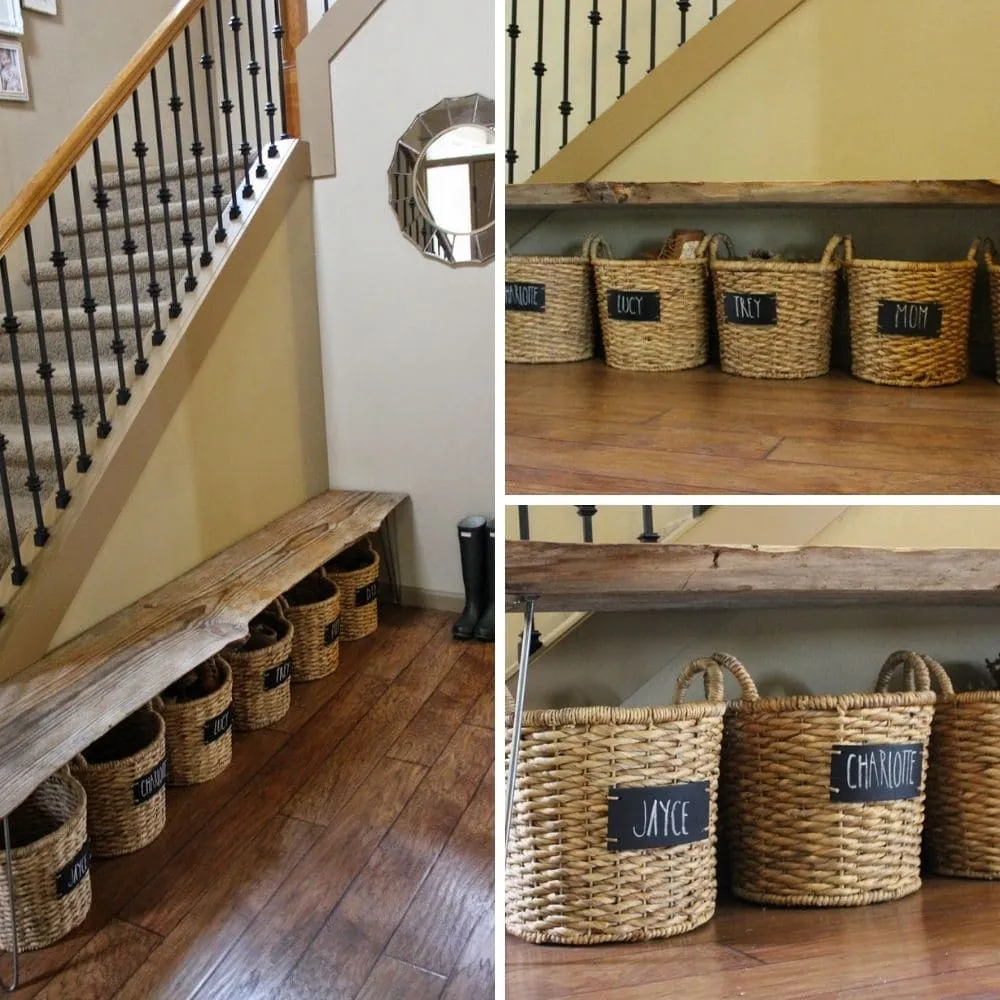 Add some gorgeous seating in the form of a bench in your foyer, and you'll have a sweet place for everyone to put on their shoes before leaving the house. Each basket can hold your family member's shoes, and you can identify the basket with a simple nameplate.
Pipe Works for Shoes
Create cozy caddies for each of your pairs of shoes with this simple DIY project. Simply purchase wide PVC pipes at your local home improvement store, cut to size, and attach. This free-standing shoe organizer looks interesting and industrial.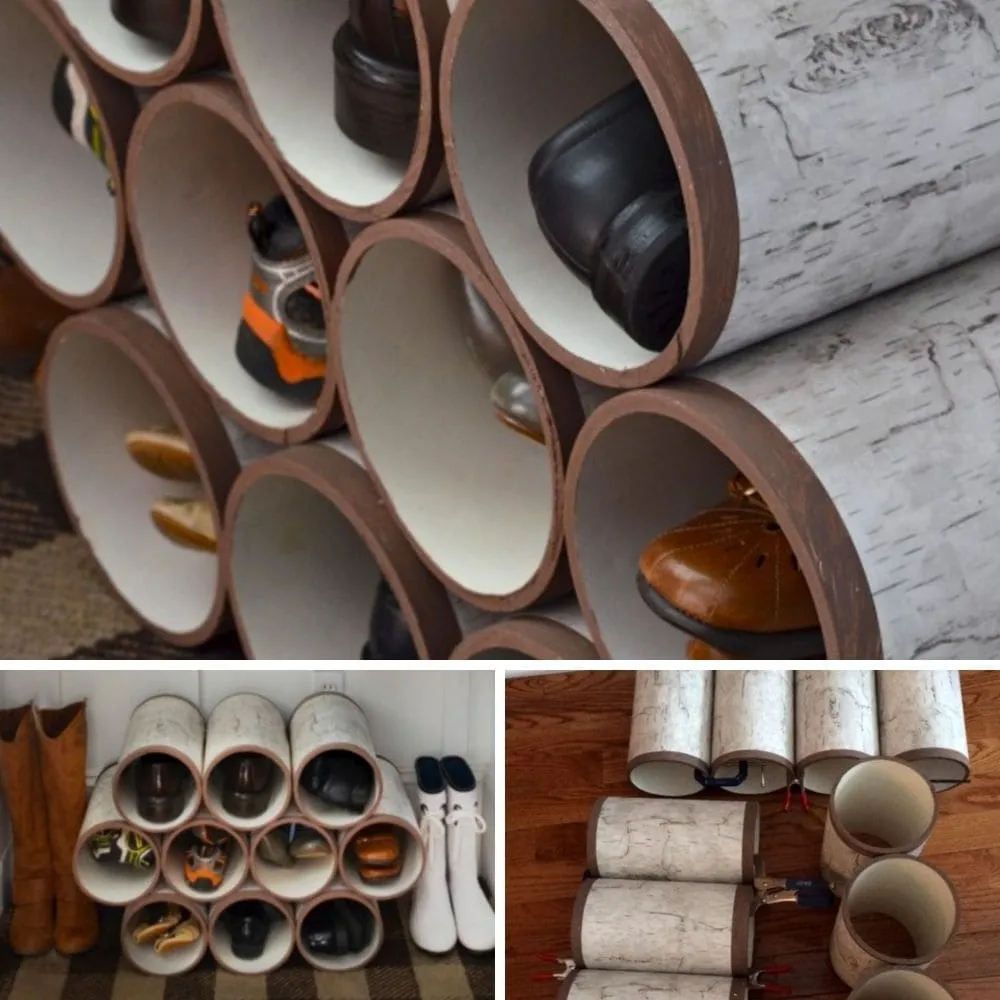 It is also endlessly customizable based on what shape you adhere each caddy together into — as well as how you decorate the exterior of the pipes. Use contact paper or paint to make this storage system your own.
Short Shoe Shelves
If you can't find the storage furniture or solution for your family's shoes, why not craft it yourself? By carefully following directions, you can make a piece of storage furniture that you will be proud to use and display in your home.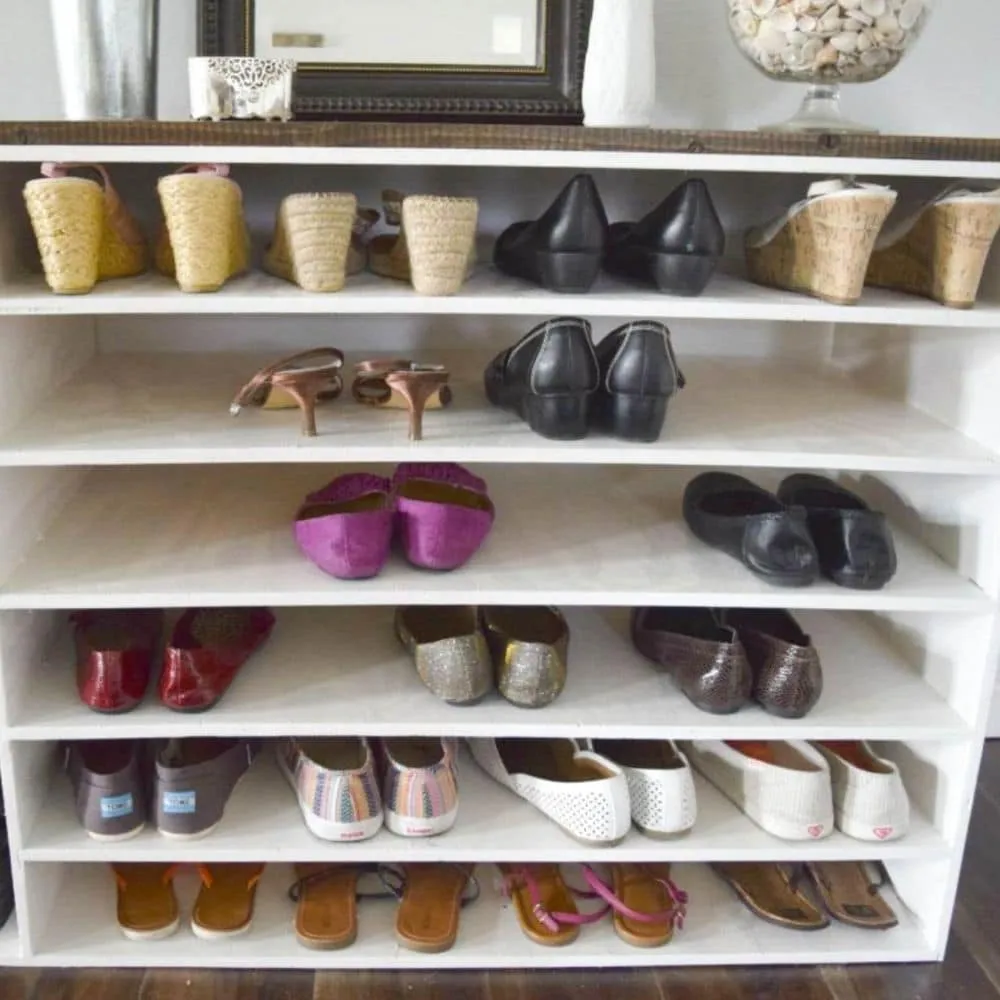 All you need to do is measure the space where you're going to place it, purchase and size the materials, and put it all together. The color and style is up to you and your requirements. Have more boots? Build taller shelves. Otherwise, you can arrange rows of lovely short shelves to organize your family's shoes.
Take Your Shoes for a Spin
Spinning displays are seen everywhere for a reason — they're a convenient and efficient way to store, organize, and display as many items as possible without overwhelming a viewer. If you can have that kind of efficiency in your home, why not?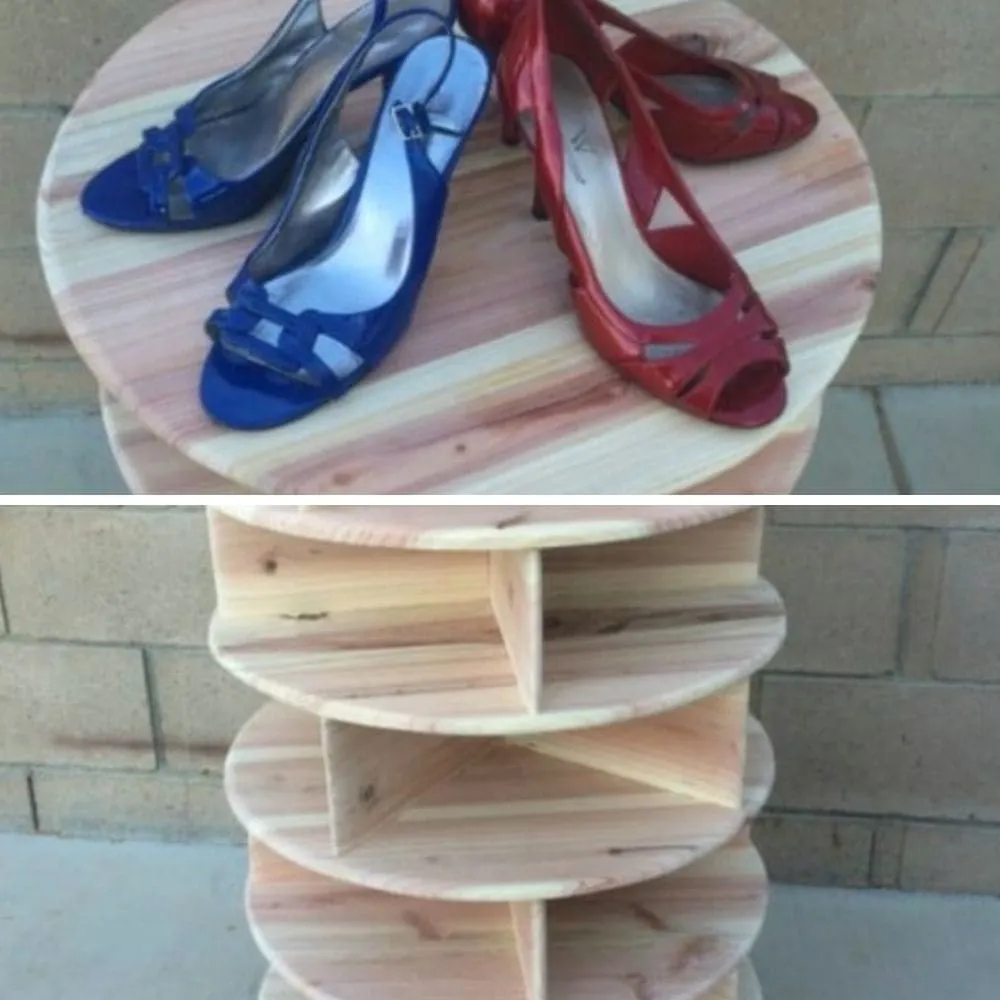 This woodworking project is a great way to become more advanced in your DIY projects. Measuring and cutting accurately is key as you assemble this spinning display, which will be a great addition to your room or closet.
A Reason to Say Yeehaw
For horse lovers, cowboys at heart, and anyone who loves country living, this horseshoe shoe rack is a great way to embrace your passions. This project utilizes real horseshoes as a way to secure every pair of boots your family owns.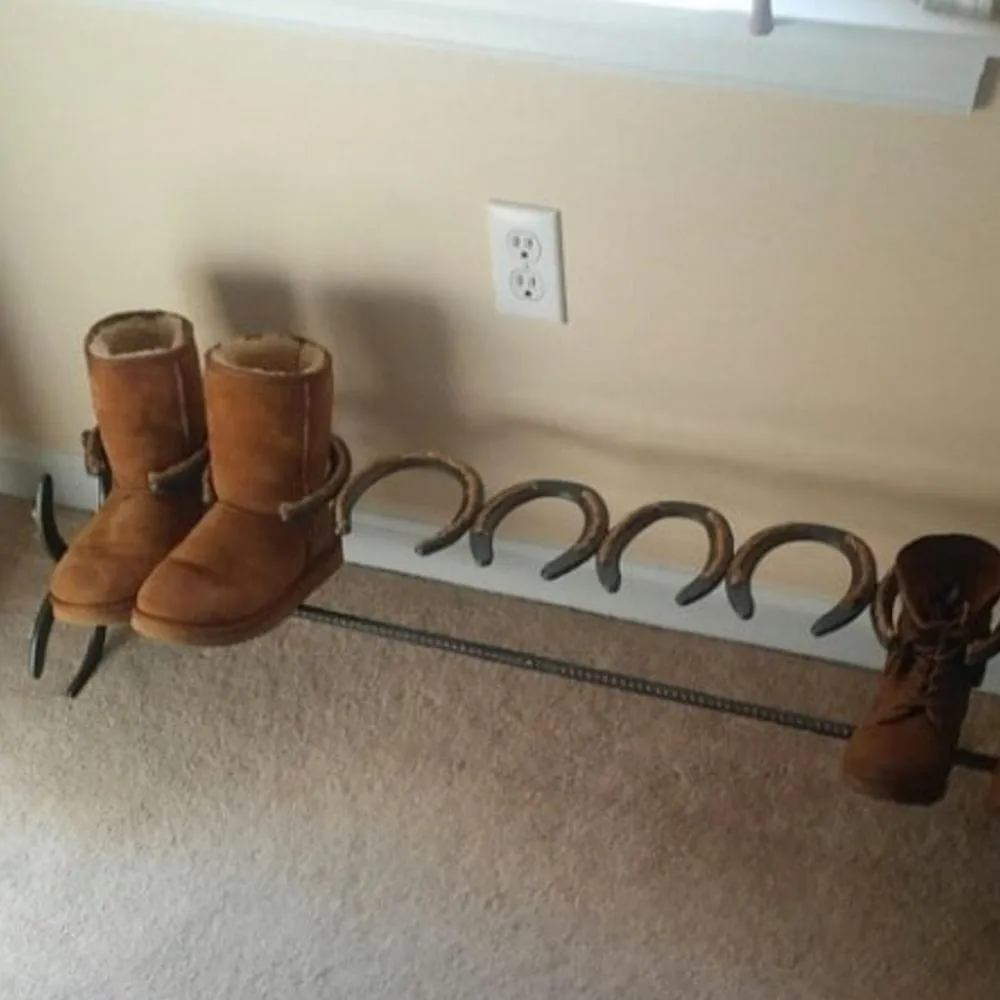 It would look wonderful in a rustic foyer, or even out in the barn. All you need is some scrap metal, old horseshoes, and a little welding experience. Even without the welding, a strong enough adhesive would work wonders.
Stuck on You
Utilize the power of suction in your shoe organization project by repurposing storage bins that stick onto mirrors, doors, and other surfaces. These suction cup storage bins are most often used for kitchen and restroom organization, but there's no reason why you shouldn't be able to use them to get your shoes up off the floor and in a space where they won't get in the way anymore.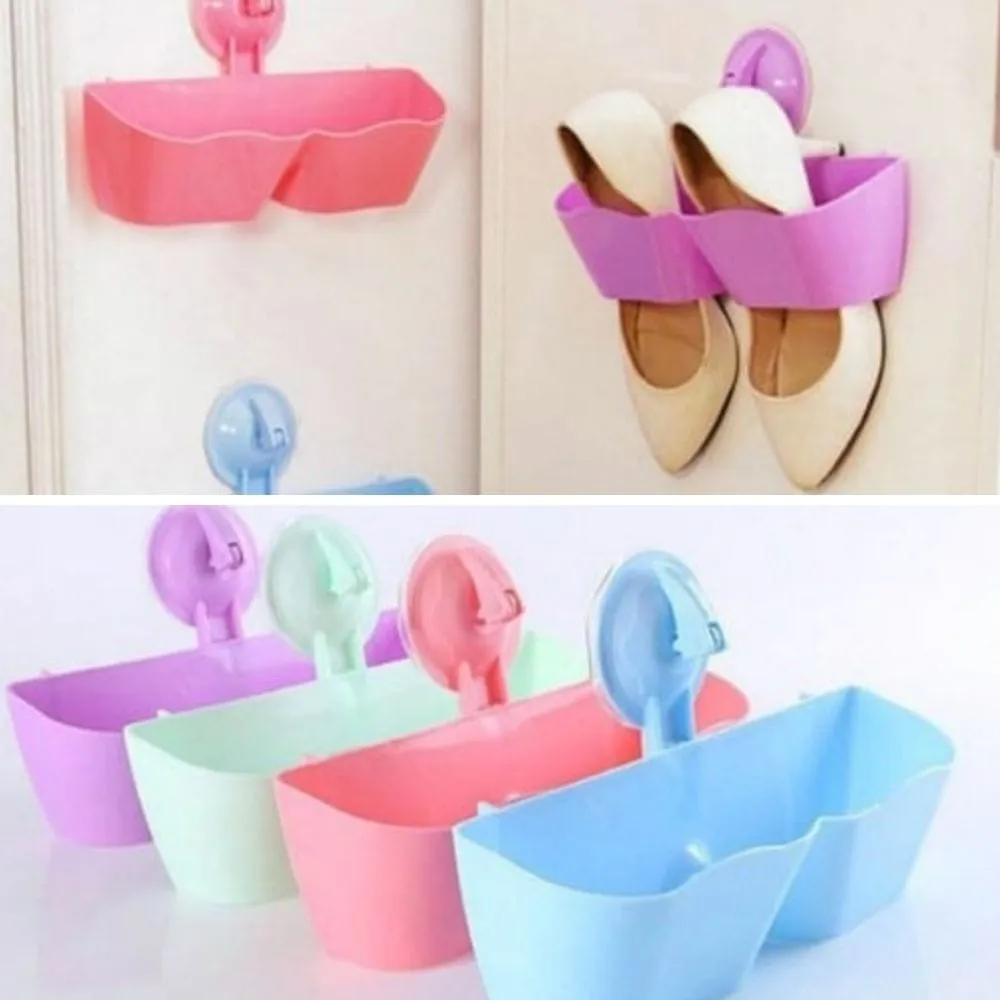 Simply cut out the bottom of each bin and slip your shoes through the new holes.
Go Glamorous with Boxes
There's no reason for you to throw out your shoeboxes — especially when they can serve the dual purpose of storing the shoes that came in them while being outrageously glamorous thanks to a few embellishments. You can elevate your shoe storage game by wrapping existing shoe boxes in patterned contact paper.

Then, simply attach a cabinet pull or other hardware as a way to make a statement — and help you pull the box from your closet. Your closet will look like it was professionally designed once you're done!
Shelving on the Slant
Do you want your closet to look like a chic retailer — airy and beautiful and built to display the shoes you so proudly own? This project will give you the shoe storage system of your dreams! All you have to do is install shelves on the slant — the perfect way to keep your does perfectly organized and aesthetically pleasing even when you aren't wearing them.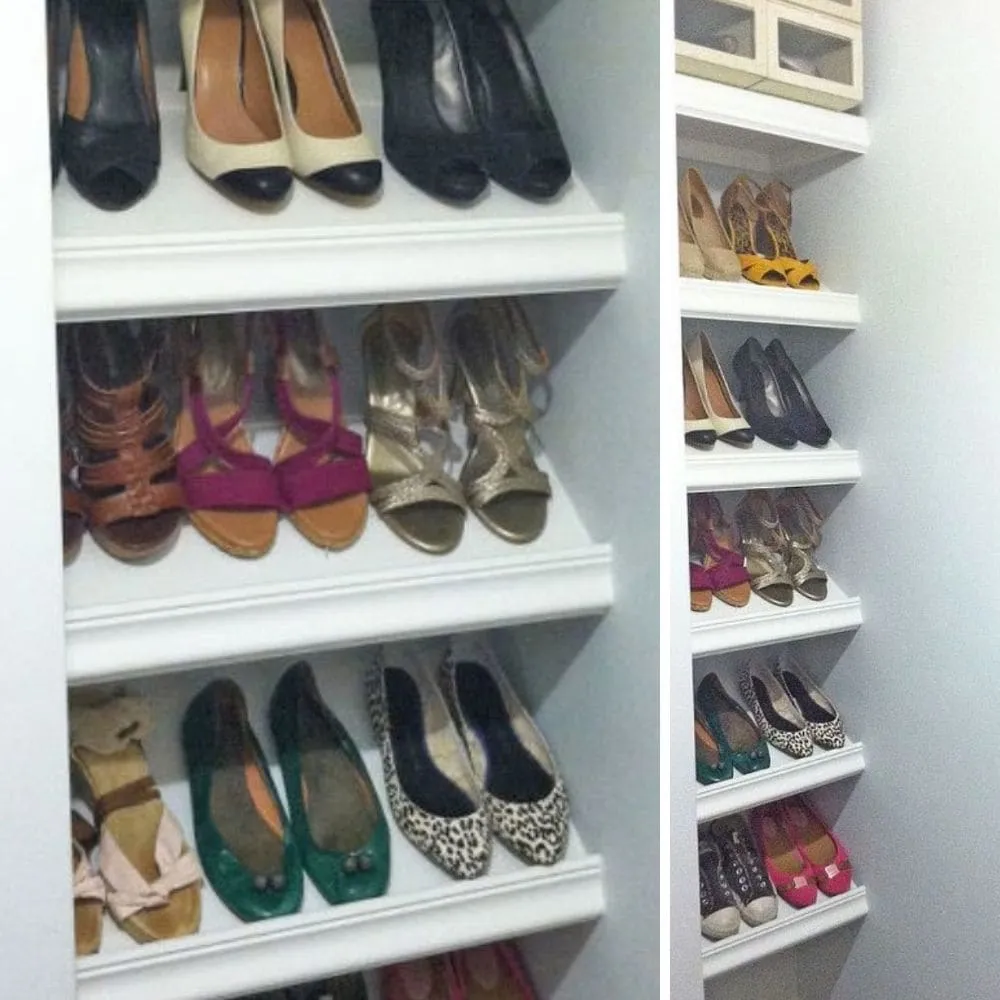 Perfect for both flats and heels, you will be able to see the entirety of your shoe with the sloped plane of the shelf. A piece of crown molding holds each pair in place.
Bag it Up
Is your door working for you? It can be pulling double duty as a way to partition off rooms in your house — as well as storing your shoes. Shoes can be a challenge to store properly, but an over-the-door hanging bag with individual slots for shoes can be a lifesaver.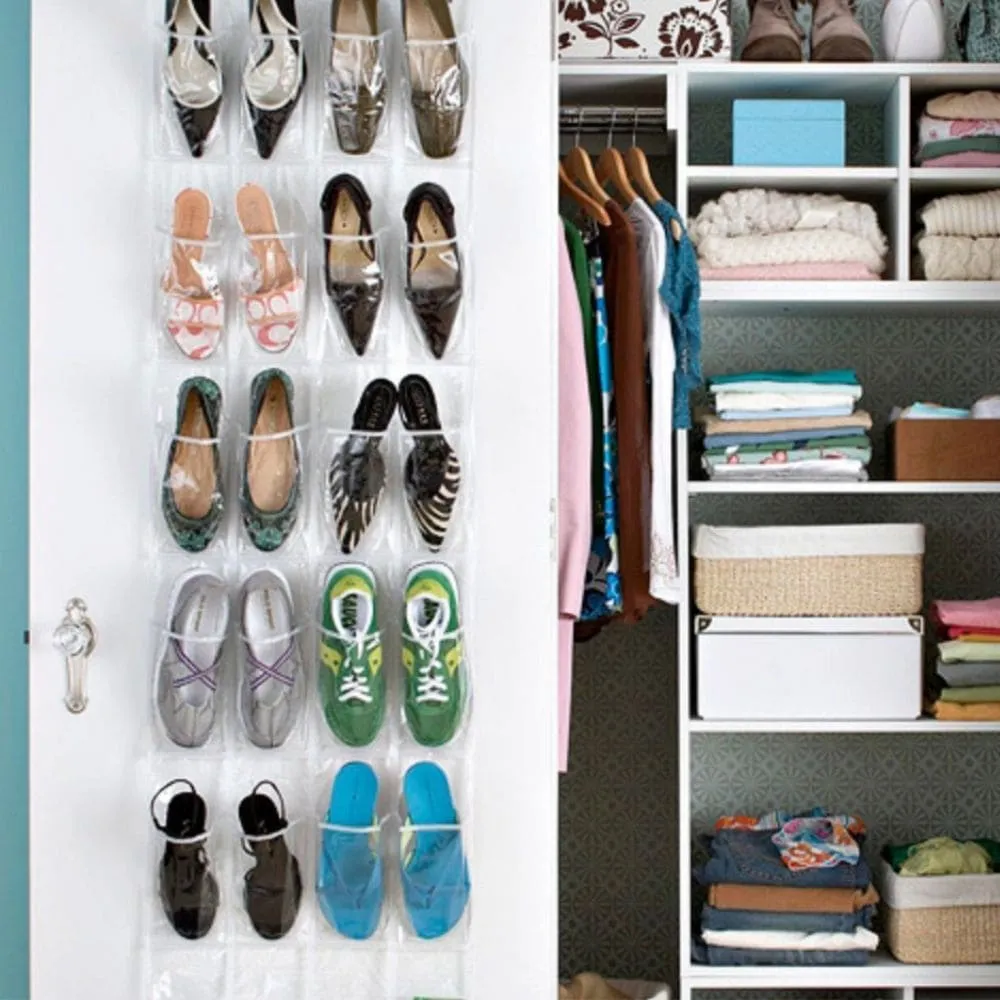 This storage system takes up virtually no space, allowing the door to open and shut as usual. You can pick hanging shoe bags in a variety of colors and styles to suit your needs and aesthetic.
Shoes on the Ceiling
Finding the right amount of space for all of your shoes can be a challenge. But if you know where to look, you can find all the space you need — on the ceiling! Chances are, you don't have anything cluttering the ceiling in your closet. This is all you need to display your heels in a fun — and organized — way.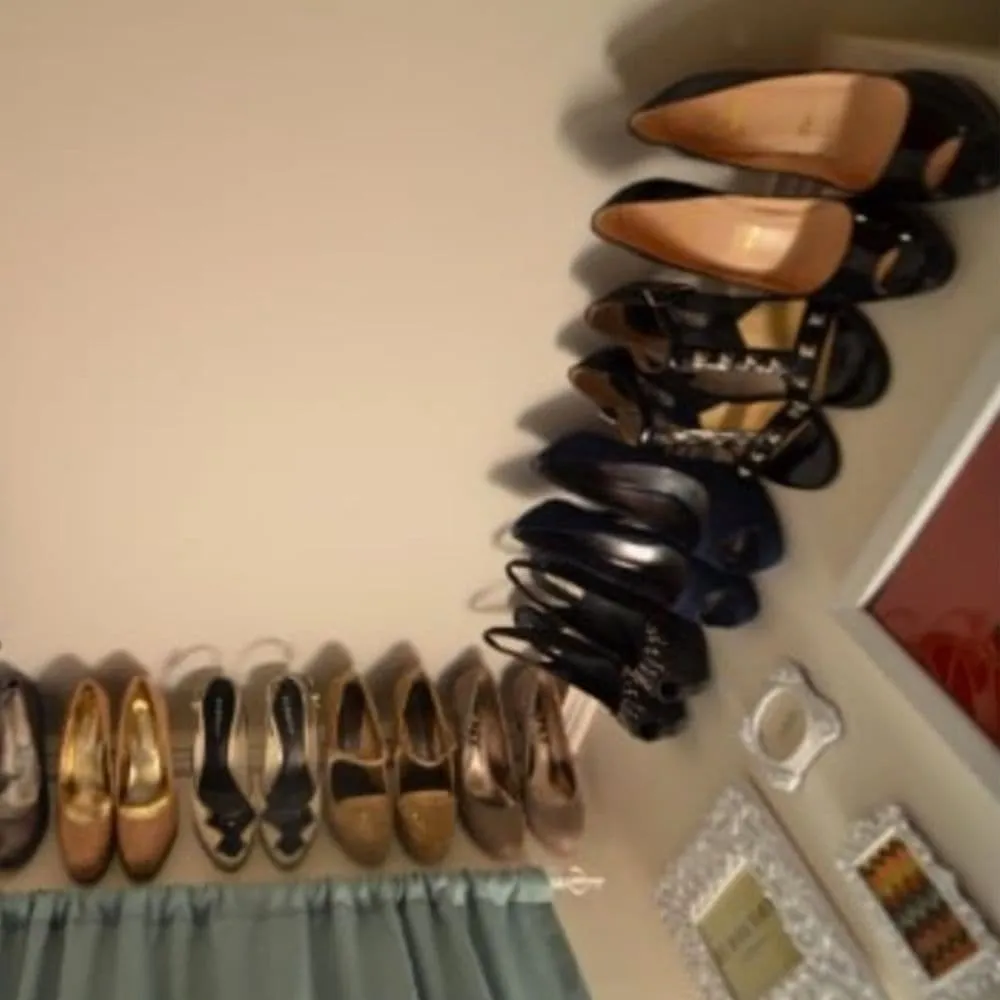 All you need to do is add a few lengths of crown molding close to the ceiling. By resting the heel portion of your dress shoes on the molding, you can secure the shoes — and make an impressive display!
Put a Crown on It
Sometimes, you just have to think outside the box and use what you already have for the most effective shoe storage. You can take advantage of the molding that usually holds shelves in your closet to organize and display your high heels in an attractive manner.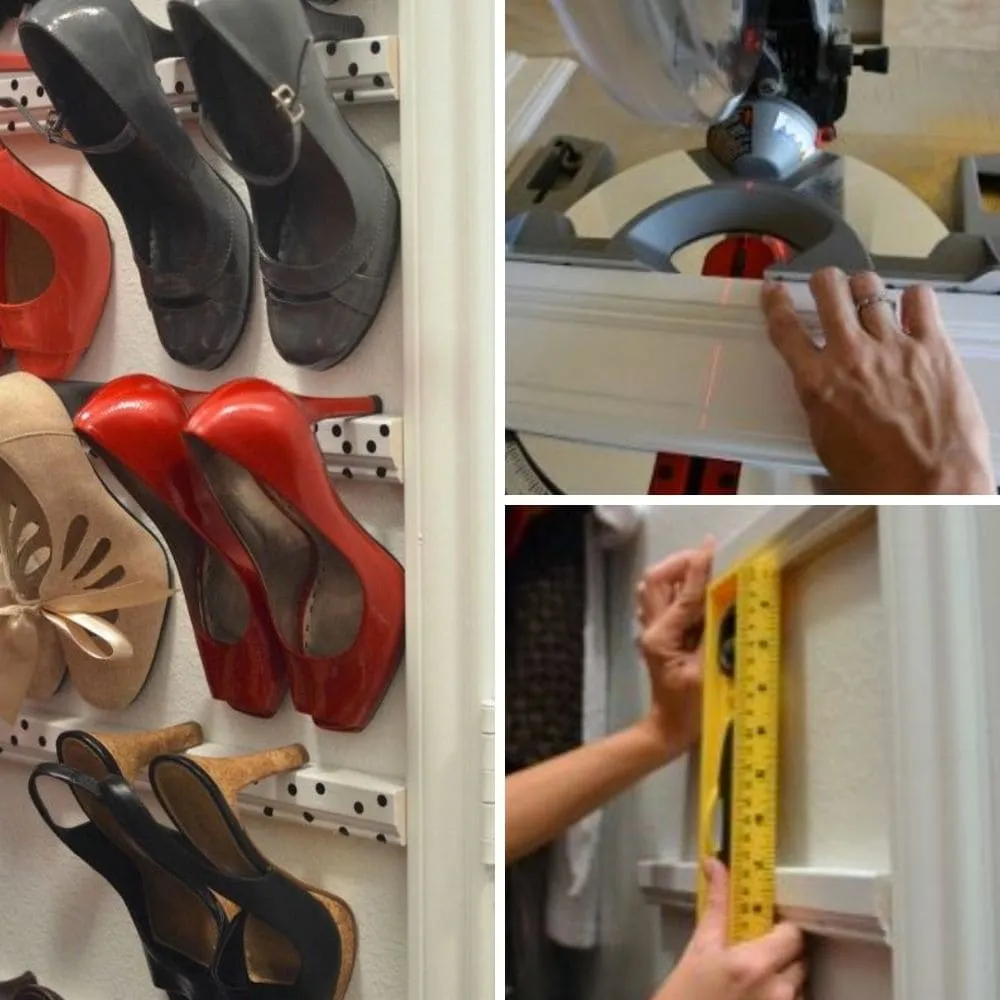 No molding in your closet? Not to worry. This project is easy enough for beginners but effective enough to provide a long-lasting solution. Simply purchase some crown molding, cut to size, and hang in your closet.
Shoes as Decor
You love your shoes, and you're not alone. Many women purchase shoes as statement pieces, and these wardrobe items become just as important as a beautiful necklace or the way they do their makeup. Sure, shoe organization is essential — but nobody said you had to hide your gorgeous heels away in a closet.

Embrace how magnificent your shoes are by making them front and center in an artistic organizational display. Spray paint several pieces of crown molding in a memorable color like emerald green, and then hang your heels on them. This is truly a way to make a statement!
Pebble Problem Solver
Storing your shoes in an organized way can be tricky enough without the added challenges of messy, wet, muddy boots from rainy or snowy weather. Keep all the dirt in one place — and your shoes organized — with this pebbly boot station.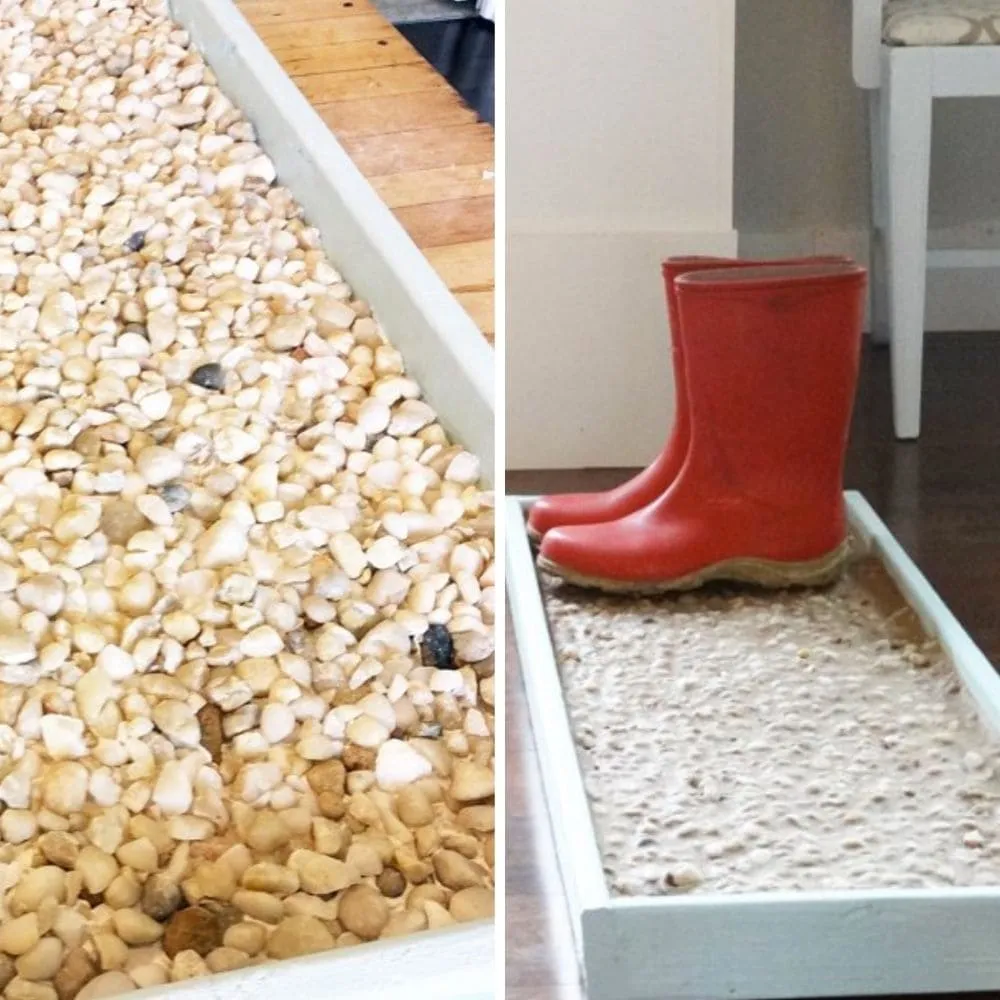 This project is ripe for customization. You can use an existing tray or frame, or you can create your own with custom measurements and materials. Source your pebbles locally, or pick up a bag at a landscaping retailer. With a little adhesive and grout, you can make an attractive shoe storage option in a day.
Shoes Hanging Out
Shoes and clutter are just a part of everyday life — especially if your family is active with extracurriculars and other pastimes. Embrace the business with eye-catching organizational solutions like this hanging shoe and belonging organizer.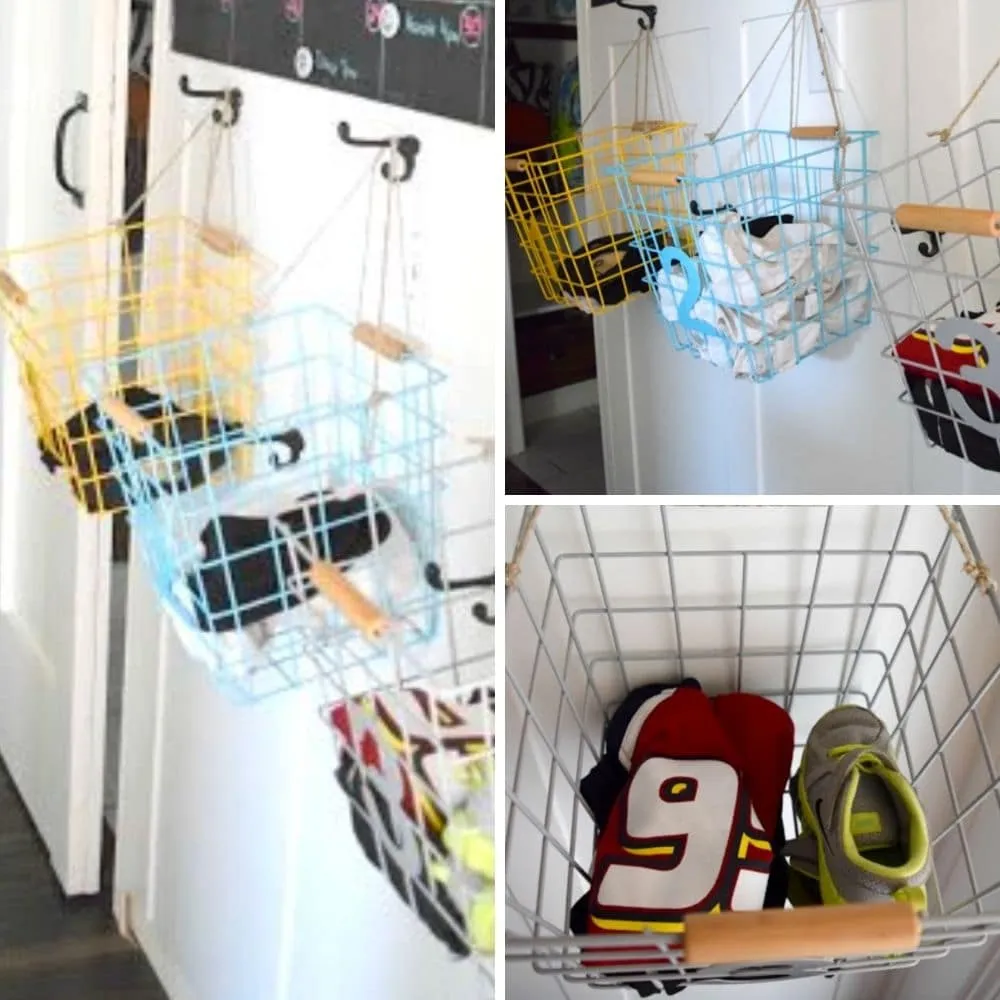 All you need are coat hangers that you can install in any wall or on any surface. Then, just attach hanging baskets of any type — perfect for organizing athletic shoes and getting messes up off the floor. This is a great system for empowering young children to pick up, too.
Hang in There
Get your flats and sandals organized by using a cheap and plentiful material: hangers. Simple wire hangers available at nearly all discount stores can be reshaped to keep your pairs of shoes together and displayed in a way that you always know where everything is.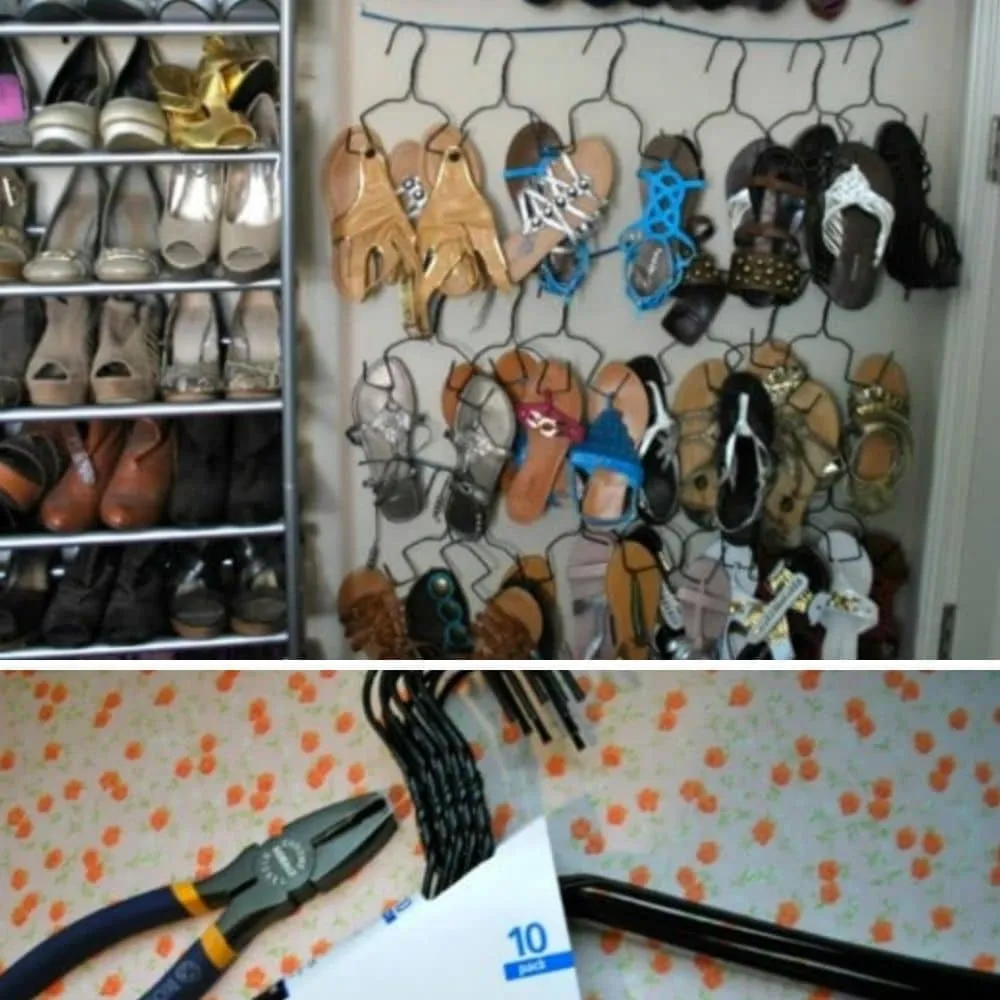 String some wire or decorative rope on some unused wall space in your closet before using pliers to shape the hangers to suspend your shoes from the floor. You can store more shoes than ever before!
Float Your Sneakers
It can be hard to find a shoe storage option that looks modern and enticing. If you'd rather not clog your entryway with baskets and heavy furniture, these floating shelves organize your sneakers, get them off the floor, and make them into an interesting work of art.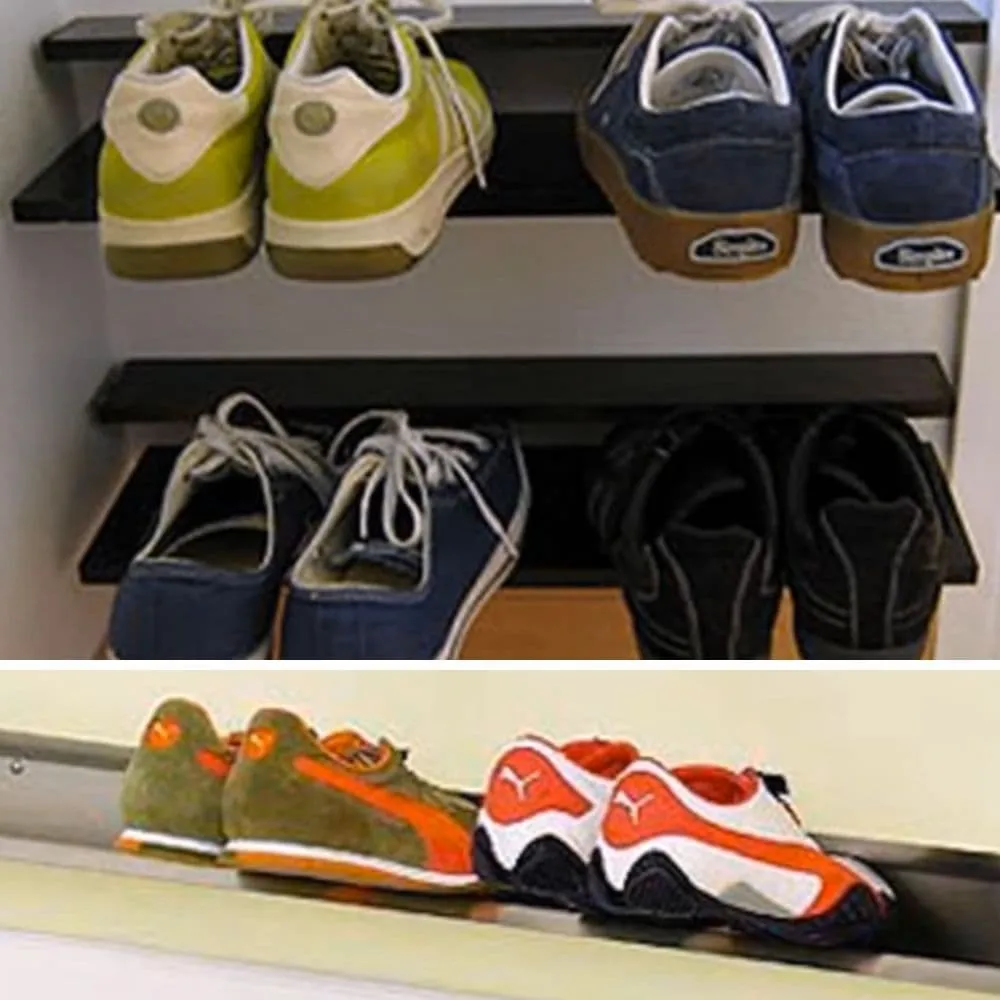 The sneakers themselves look like they're about to hop off the shelf and onto your feet. The low profile is the perfect minimalist solution to shoe storage that your family will love.
Darling Dowel Storage
Is there a lot of wasted space in your closet? With the right tools and a little creativity, you can reimagine the bare walls of your closet into a high heel storage station. You can make this project as simple or as elaborate as your storage needs require.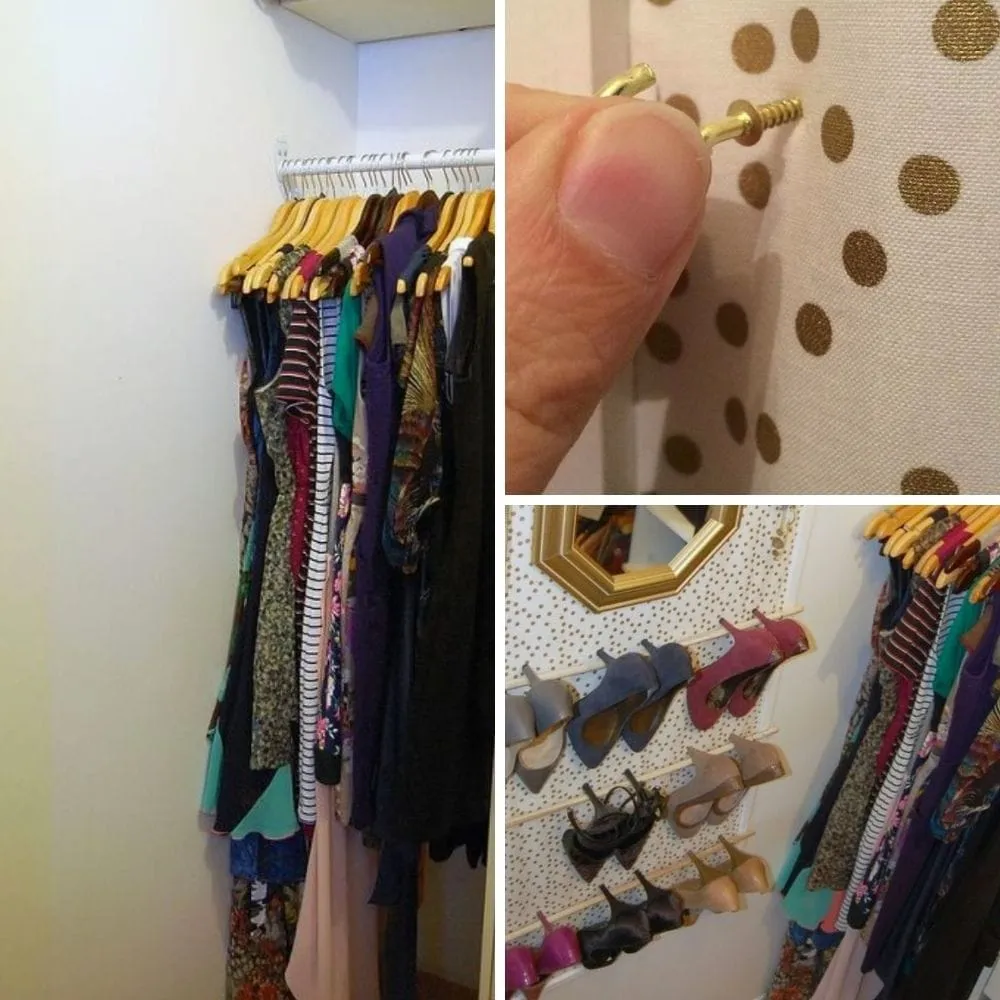 After measuring the space and cutting them to fit, you can hang the dowel rods using screw-in hooks. Your high heels easily hook on to the dowels for storage. To elevate the space even further, frame it off using wood pieces and a pleasing fabric.