Finding footwear that is both comfortable and stylish can be challenging, but it appears that we have found a solution to this issue. Not only are these new shearling sandals stylish, but they are also quite comfortable for the feet. These sandals can be useful for days when you don't feel like dressing up.
The Shearling Sandal is the alternative to the chunky boots which can be seen on most of the women. This sandal is very comfortable as compared to the other footwear which are used by the people. These are a terrific option whether you're going grocery shopping or to a pilates session.
Shearling Crisscross Sandals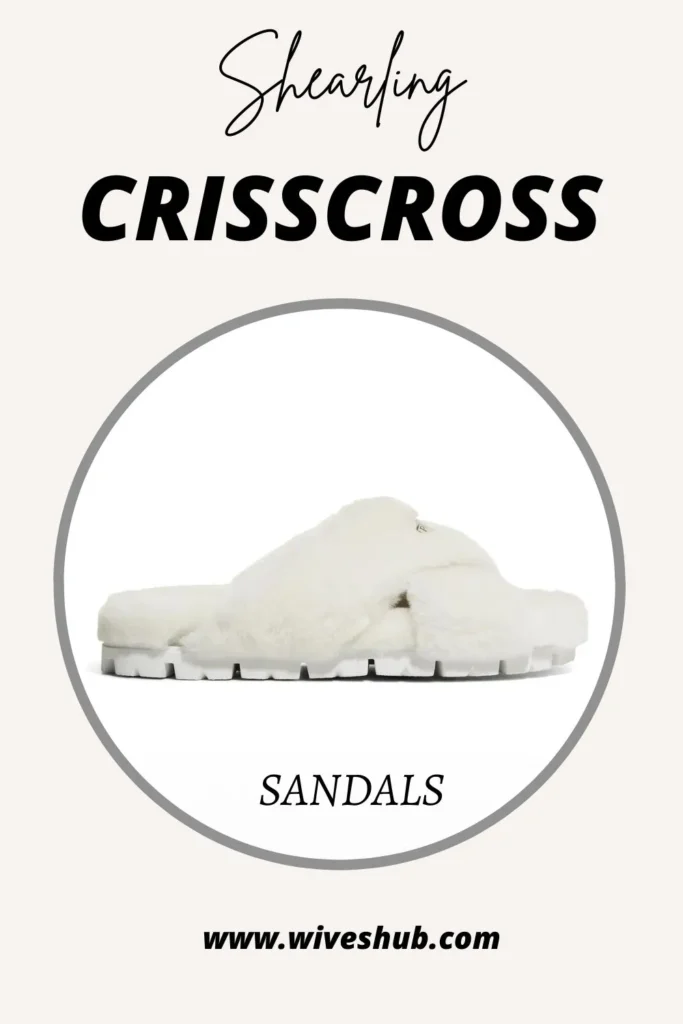 Known As: Prada Shearling Crisscross Slide Sandals
About: This stunning pair of Prada shearling crisscross sandals is the first item on the list. One's shoe collection will undoubtedly benefit from the addition of these Fussbett sandals. These shearling sandals' stylish appearance makes it simple to match them with any outfit. Your feet will feel absolutely soft thanks to the sandal's texture.
Price: For $1020, you can purchase them at Saks Fifth Avenue.
Shearling Suede Sandals
Known As: Arizona Shearling Suede Leather
About: The Arizona shearling line by Birkenstock is the next choice you can consider. Shearling and leather are perfectly balanced in this item. For added convenience, it has straps that are adjustable. They are a fantastic choice for a chilly winter day thanks to their extra-cozy base and shearling line on the premium suede leather straps.
Price: You can purchase a pair of these timeless shoes at NET-A-PORTER for $160.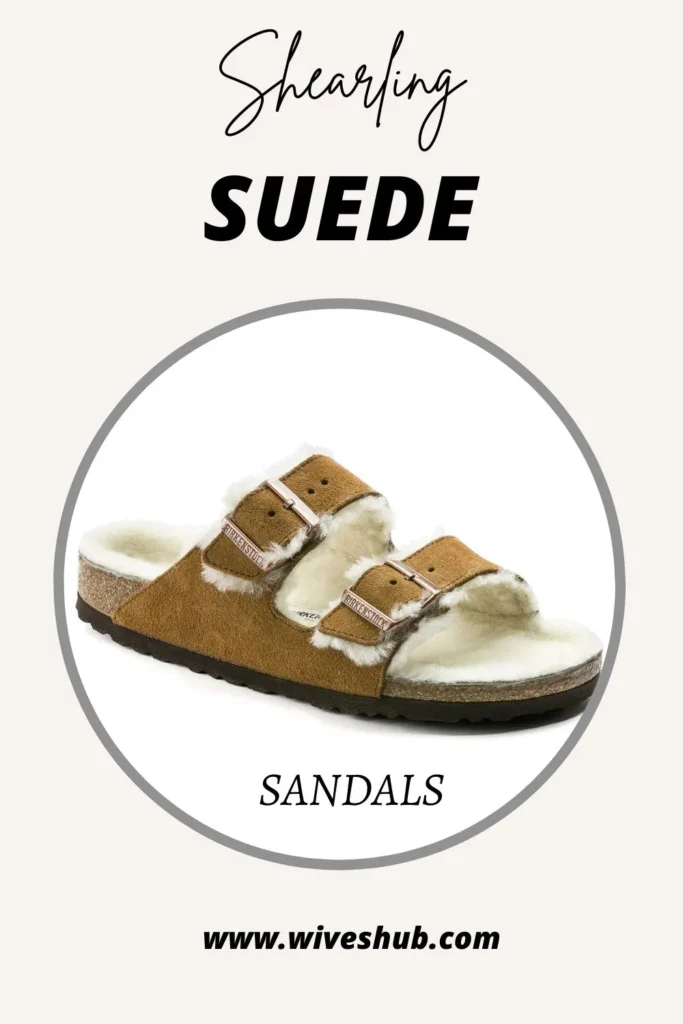 It is a fact that women are always in search of shoes that will add charm to their personality and style. With the increase in fashion trends, there are many alternatives available for every woman to choose from. Shearling sandals are one of the most recent trend. This is a type of shoe that will make you look unique in every way. These sandals are trendy and fashionable. The women's shearling sandal comes with a great design and they are comfortable.
Fluff Shearling Sandals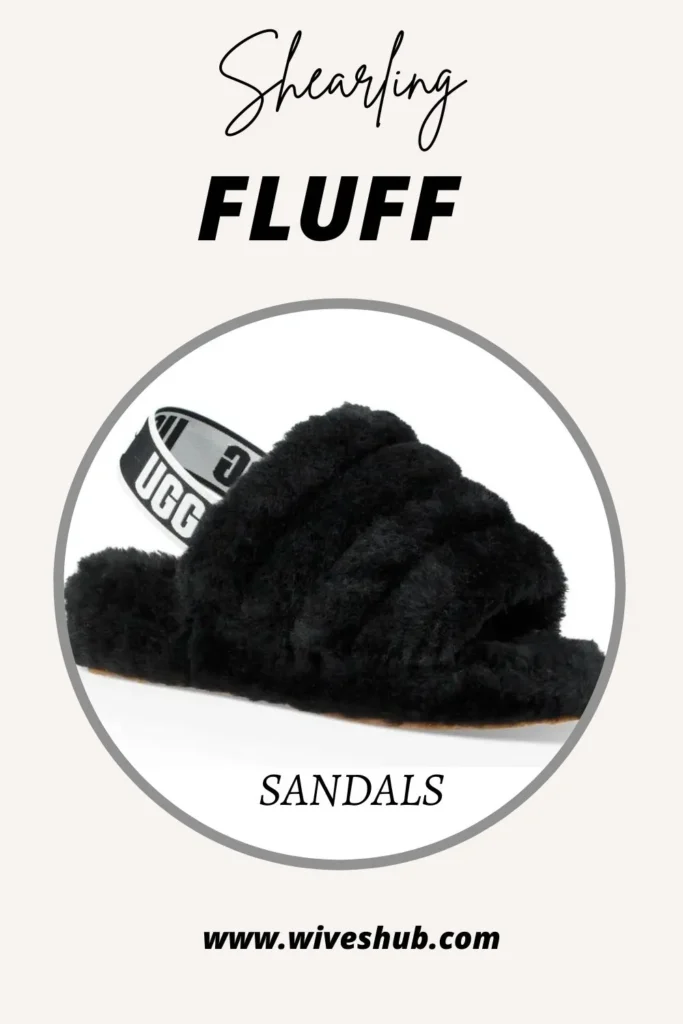 Known As: Ugg Fluff Yeah Genuine Shearling Slide Slippers
About: The Miu Miu fluffy shearling sandals would be a wonderful choice to go with one's fun-loving yet stylish lifestyle. This pair is proof that there is no such thing as too much shearling. Someone would think they are walking on clouds thanks to the sheepskin on the base, wide straps, and rubber soles.
Price: Moda Operandi is selling the fluffy pair for $995.
The Shearling Slides
Known As: Women's Shearling Slides
About: The outcome of a partnership between Gucci and The North Face are these shearling sliders. The well-known brands kept the sliders' appearance straightforward, with a large logo for each on the broad strap.
Price: Extra soft shearling base with rubber sole available from Matchesfashion for $890.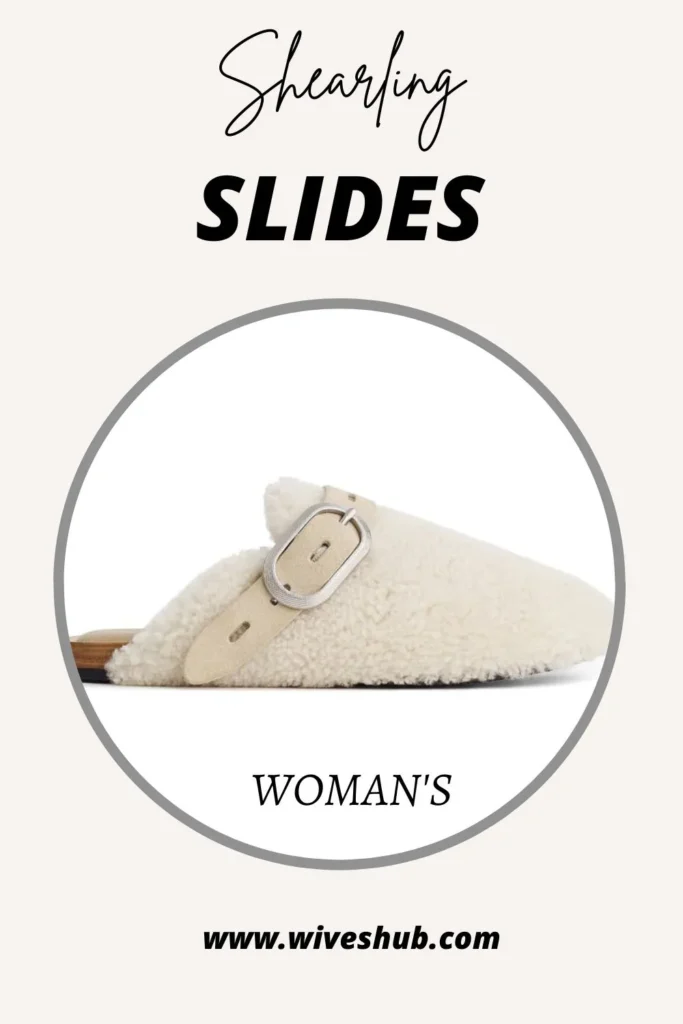 Dyed Shearling Slippers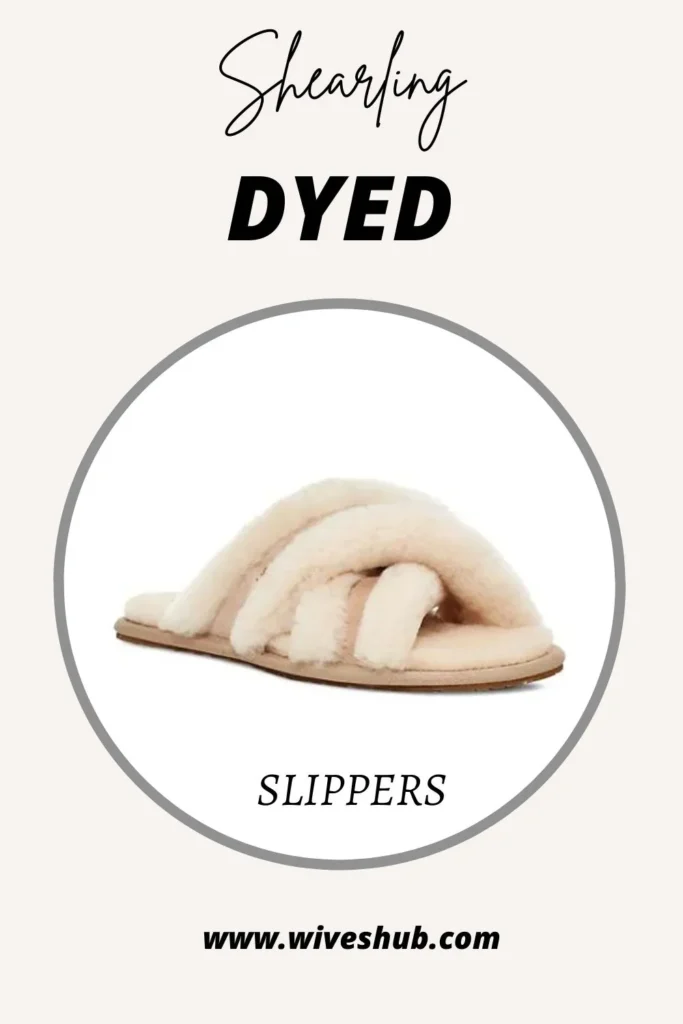 Known As: Shearling Slippers
About: These stylishly finished Ugg Scuffita shearling slippers are both incredibly comfortable and stylish. These slip-ons in cream are more formally suitable. Depending on your preference, you can wear them with a sundress or a skirt and blouse. Go shopping or on a date; both are appropriate for all situations.
Price: At Saks Fifth Avenue, a pair may be purchased for $90.
So, when I walk outside with my chunky boots, the snow gets on them and leaves muddy footprints behind. So, I decided to wear my shearling sandals instead. With these, you'll get the best of both worlds. They will keep your feet warm while you walk around. Shearling sandals are durable, comfortable, and stylish. They fit nicely in your wardrobe and pair well with jeans, skirts, and casual dresses. Shearling sandals come in different colors, patterns, and textures. There are also different sizes to choose from depending on your feet size.