Festival season is around the corner, and it's time to start planning your outfits. Whether you're into music festivals, art festivals, or food festivals, it's always exciting to put together a look that is both comfortable and stylish. In this article, we'll explore the latest fashion trends and tips for cute festival outfits in 2023. From bohemian to street style, we've got you covered.
Introduction:
Festivals are not just about the music, food, or art. It's also a time to express your individuality and creativity through fashion. Cute festival outfits are essential because they can enhance your festival experience, boost your confidence, and make you feel like a part of the community. Plus, who doesn't love taking Instagram-worthy photos in a killer outfit?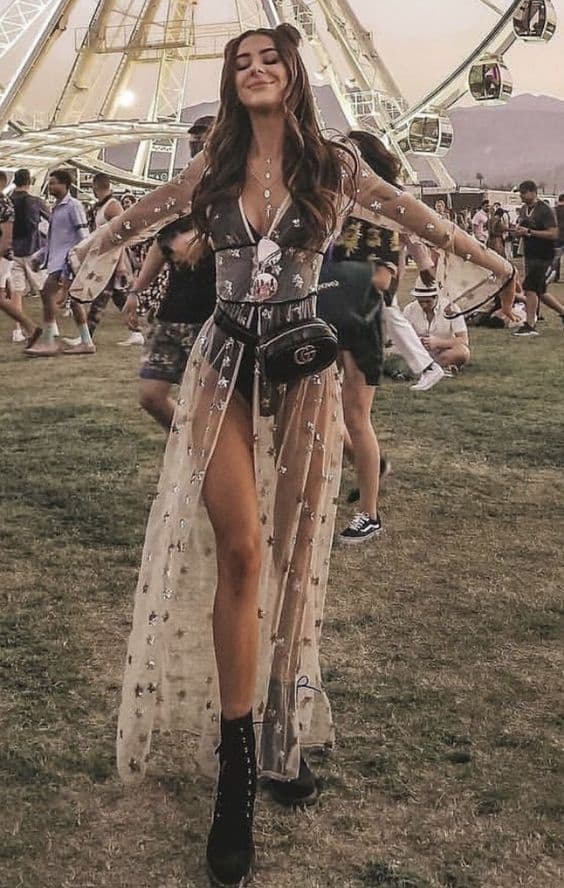 What to Consider When Choosing Festival Outfits
Before we dive into the different types of festival outfits, it's important to consider a few key factors when choosing what to wear:
Comfort
Comfort is key when it comes to festival outfits. You'll be spending long hours on your feet, walking from stage to stage, and dancing the night away. Opt for comfortable clothes and shoes that allow you to move freely without feeling restricted or uncomfortable.
Weather
Festivals can take place in a range of weather conditions, from scorching hot days to chilly nights. It's important to check the weather forecast before you go and plan your outfits accordingly. Bring layers that you can easily add or remove as the temperature changes throughout the day.
Style
Festivals are a great opportunity to express your personal style and experiment with bold and colorful looks. Don't be afraid to have fun with your outfits and try new trends.
Trendy Festival Outfits for 2023
Bohemian Chic festival outfits
Bohemian chic has been a popular festival trend for years, and it's not going anywhere in 2023. This style is all about flowy dresses, fringe, and earthy colors. To pull off this look, opt for a maxi dress or a skirt with a crop top. Add some accessories like a wide-brimmed hat, sunglasses, and statement earrings to complete the boho vibe.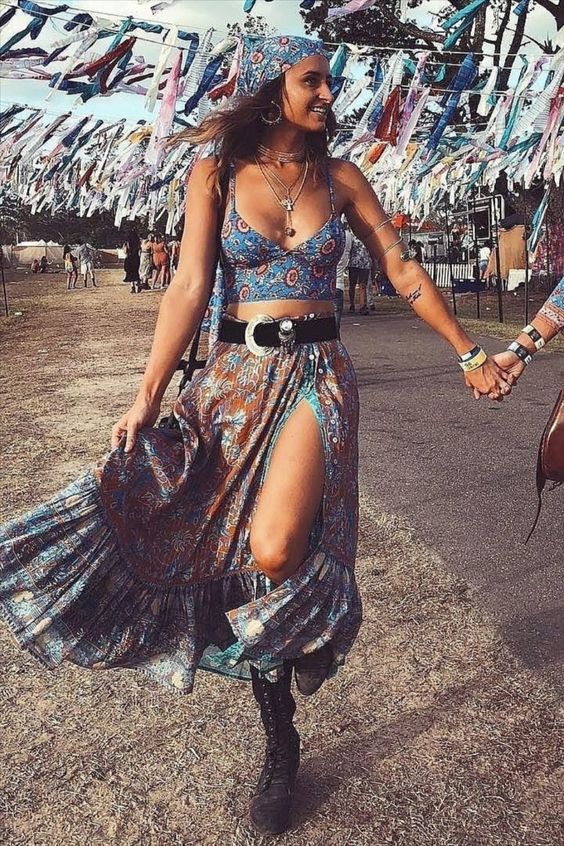 Bold and Bright
If you want to stand out in the crowd, go for bold and bright colors. Neon hues, fluorescent pinks, and electric blues are some of the popular choices. You can mix and match different colors or wear a monochromatic outfit with a pop of neon. Don't forget to add some glitter, rhinestones, or holographic accessories to complete the look.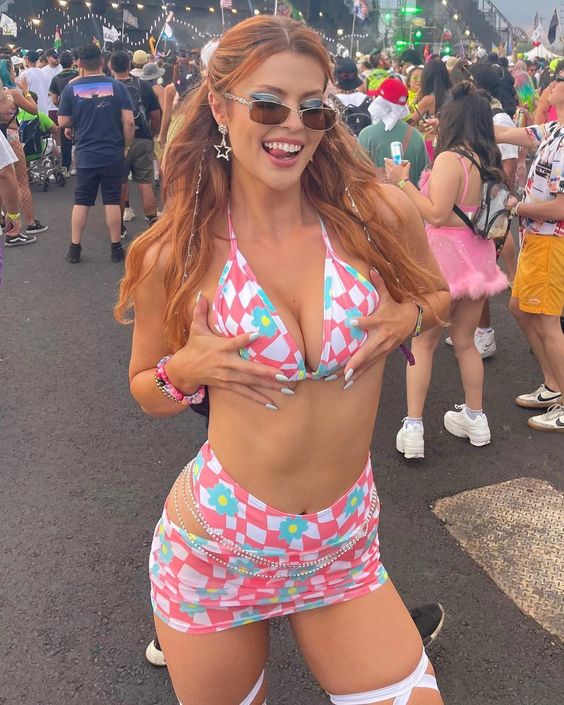 Sporty Spice
Comfort is key when it comes to festival outfits, and sporty spice is the perfect mix of style and functionality. This trend is all about wearing athletic wear like biker shorts, crop tops, and sneakers. You can layer with a windbreaker or a hoodie for a more relaxed look. Add some fanny packs, visors, and chunky sneakers to complete the sporty vibe.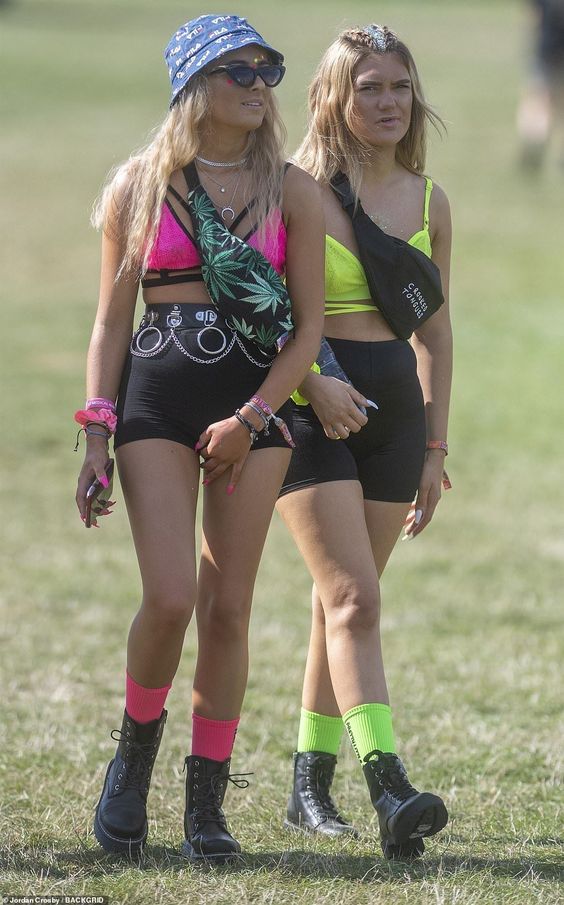 Retro Vibes
The '90s and '70s fashion are making a comeback in 2023 festival trends. Think high-waisted shorts, tie-dye tops, and oversized sunglasses. You can also experiment with vintage band tees, flared pants, and platform shoes. Accessorize with a bucket hat, a scarf, or a pair of round sunglasses to complete the retro vibe.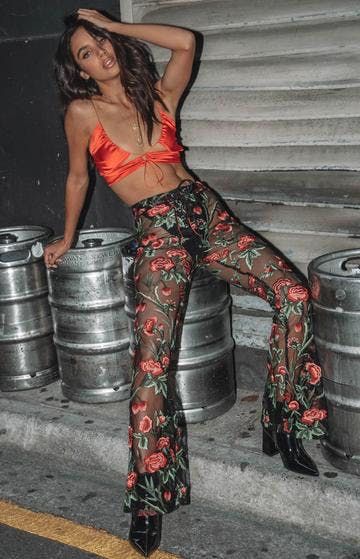 Athleisure Cool
Athleisure has been a major trend in recent years, and it's a perfect fit for festival outfits. Think bike shorts, oversized tees, and chunky sneakers. The key is to mix sporty elements with more polished pieces to create a look that's both comfortable and stylish.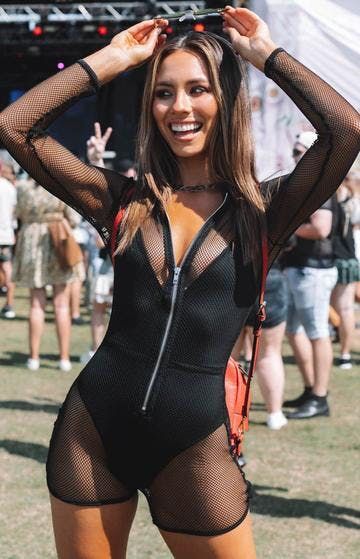 Edgy Punk
If you're into a more edgy look, punk-inspired pieces are a great choice for festival outfits in 2023. Think leather jackets, studded denim shorts, and combat boots. You can mix and match different punk elements to create a look that's uniquely you.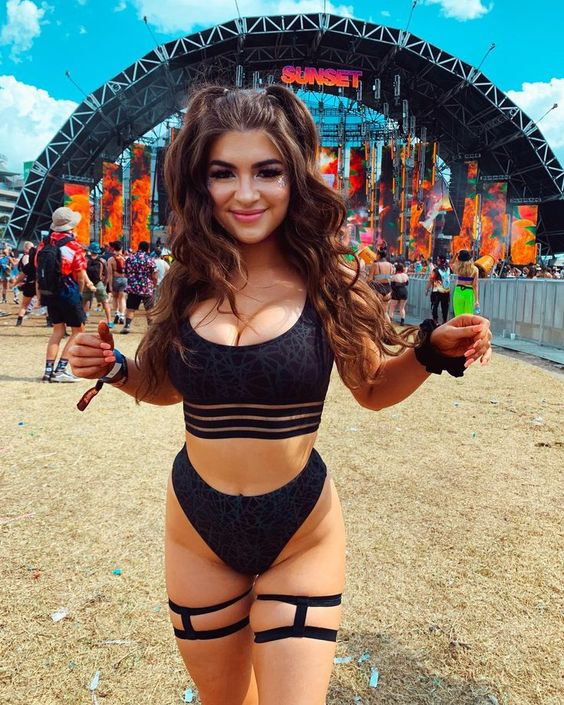 Statement Accessories
Accessories are a key component of any festival outfit. In 2023, statement accessories are the way to go. Think chunky jewelry, oversized sunglasses, and hats. Don't be afraid to mix and match different accessories to create a unique look.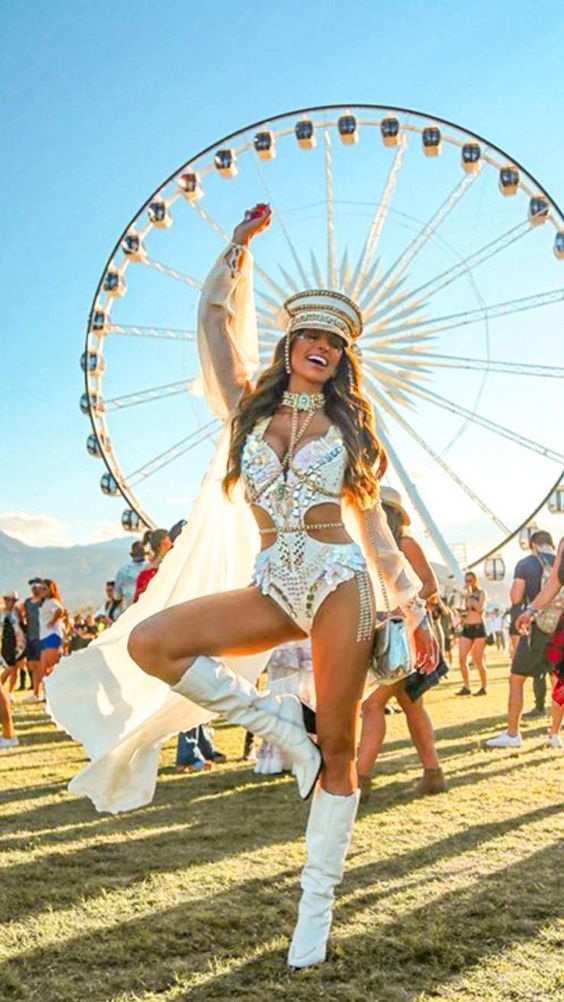 Sustainable Fashion
Sustainable fashion is becoming increasingly important, and festivals are no exception. In 2023, opt for clothing made from sustainable materials like organic cotton or recycled polyester. Look for brands that prioritize ethical production and reduce waste.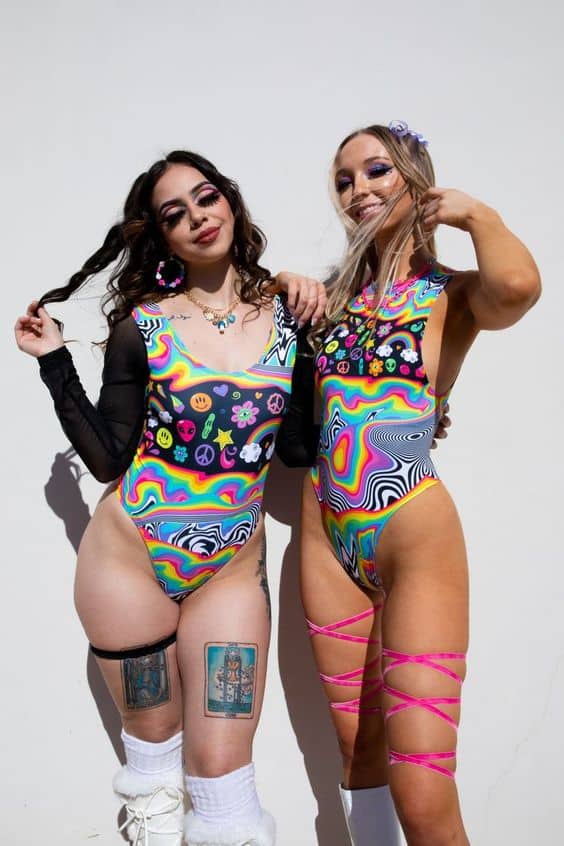 Mixing and Matching
Mixing and matching different patterns and textures is a fun way to create a unique festival outfit. Don't be afraid to experiment with different combinations and layering techniques.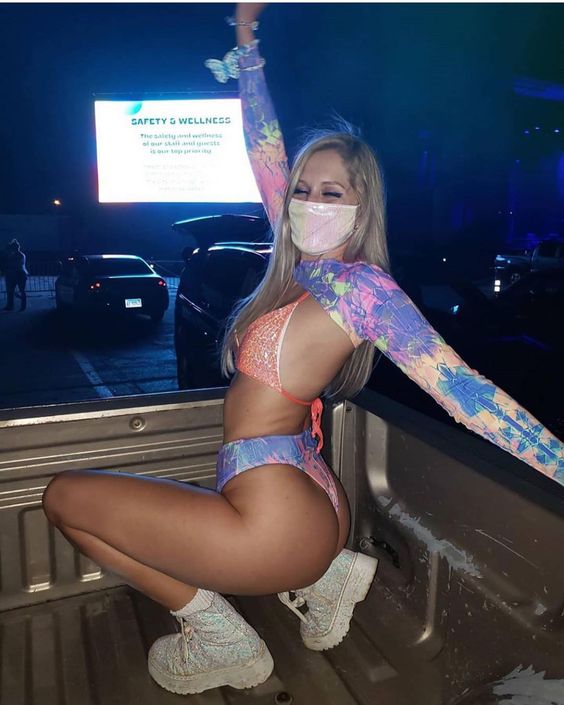 Practical Footwear
When it comes to festival footwear, comfort is key. In 2023, practical footwear is the way to go. Think sneakers, sandals, or even combat boots. Make sure your shoes are comfortable enough to dance in all day.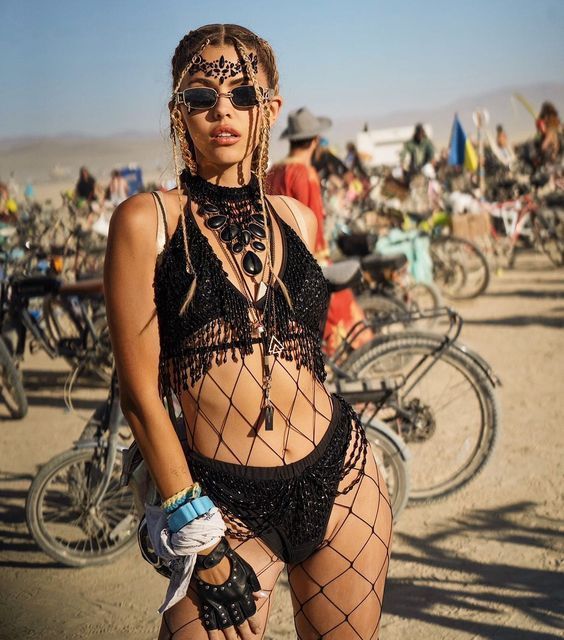 Hair and Makeup Tips
When it comes to festival hair and makeup, the possibilities are endless. Opt for braids, messy buns, or beachy waves. Don't be afraid to experiment with bright eyeshadows or glitter. Just remember to wear sunscreen and bring a touch-up kit with you. Final Thoughts
Festivals are a time to express yourself through fashion and have fun. In 2023, the top fashion trends for cute festival outfits are all about comfort, sustainability, and uniqueness. Whether you opt for a boho look, bold prints and colors, retro vibes, or sustainable fashion, make sure to choose an outfit that makes you feel confident and comfortable. With these tips and trends, you'll be sure to stand out at your next festival.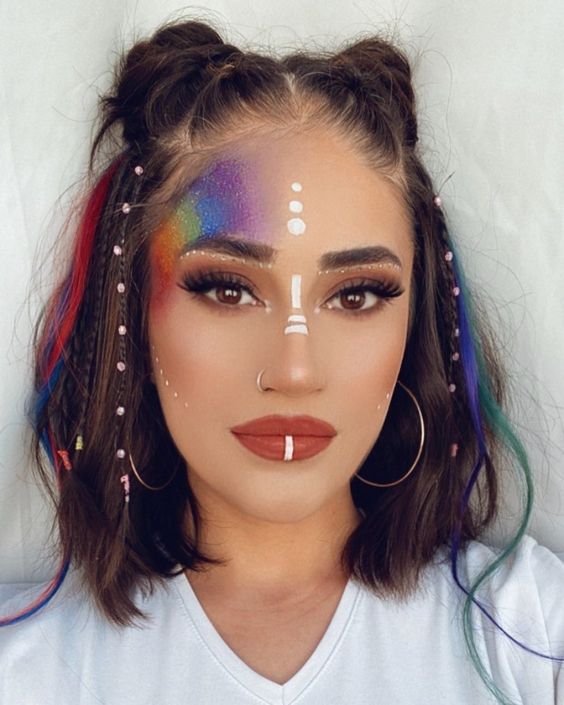 Why Festival Outfits Matter ?
Before we dive into the specifics of festival outfits, it's worth taking a moment to discuss why they matter in the first place. After all, isn't the music the main attraction? While it's true that the music is the main draw, festival outfits play an important role in the overall experience. Here are a few reasons why:
Self-expression: Festivals are a place to let loose and be yourself. Your outfit is one way to express your personality and showcase your unique style.
Photos and social media: Let's face it – festivals are a prime opportunity for Instagram-worthy photos. A well-chosen outfit can help you stand out in a sea of people and make your photos pop.
Comfort: Festivals can be long, hot, and tiring. The right outfit can help you stay comfortable throughout the day and enjoy the music to the fullest.
Now that we've established the importance of festival outfits, let's get into the nitty-gritty of what to wear.
Tips for Choosing Festival Outfits
Comfort is Key
Festivals can be long and tiring, so it's important to choose comfortable outfits. Opt for breathable fabrics, like cotton or linen, and avoid anything too tight or restricting. Wear comfortable shoes, like sneakers or sandals, and bring a jacket or a scarf in case the temperature drops at night.
Stay True to Your Style
Festival outfits are a great way to experiment with different styles and trends, but it's essential to stay true to your personal style. Don't wear something just because it's trendy or popular. Choose outfits that reflect your personality and make you feel confident.
Layering is Your Friend
Festivals can have unpredictable weather, so layering is key. Wear a tank top or a crop top with a light jacket or a sweater. You can also layer with accessories like a scarf, a hat, or a belt. Not only will you be prepared for any weather, but layering also adds depth and dimension to your outfit.
Festival Outfit Do's and Don'ts
While there are no hard and fast rules when it comes to festival outfits, here are some do's and don'ts to keep in mind:
Do
Opt for comfortable shoes that you can walk and dance in all day long.
Bring a backpack or crossbody bag to carry all of your essentials.
Experiment with bold and colorful outfits to express your personal style.
Check the festival's guidelines and rules before you go to make sure your outfit meets their requirements.
Don't
Wear clothing that's too tight or restrictive.
Wear high heels or shoes that you're not comfortable walking in.
Wear anything that's too revealing or inappropriate for a family-friendly event.
Forget to bring layers for when the temperature drops at night.
Conclusion
Cute festival outfits are essential for a memorable festival experience. Whether you choose a bohemian chic or a sporty spice look, the key
to a successful festival outfit is to feel comfortable and confident in what you wear. With these fashion trends and tips, you'll be sure to turn heads at your next festival. So, let your creativity run wild and have fun with your festival outfit!
FAQs
Q1: How do I choose the perfect festival outfit?
A1: When choosing a festival outfit, prioritize comfort and sustainability. Don't be afraid to mix and match different patterns and textures, and opt for practical footwear.
Q2: Can I wear my festival outfit to other events?
A2: Absolutely! Many festival outfits can be adapted for other events, such as concerts or parties.
Q3: What is sustainable fashion?
A3: Sustainable fashion is clothing made from eco-friendly materials and produced through ethical and environmentally conscious practices.
Q4: How do I make my festival outfit practical?
A4: Opt for comfortable footwear, and choose clothing that allows for movement and breathability. Bring a small bag or backpack to carry your essentials.
Q5: What is the best hairstyle for a festival?
A5: Braids, messy buns, and beachy waves are all great festival hairstyles. Don't be afraid to add accessories like headbands or hair clips.
Thank you for reading this article on cute festival outfits 2023. With these tips and trends, you'll be sure to create a unique and stylish outfit for your next festival. Remember to prioritize comfort and sustainability, and don't be afraid to have fun with your fashion choices.