Unsurprisingly, being a celebrity usually means having quite a lot of cash. However, some celebs rake in even more than their famous peers. Some of these stars invest their earnings into real estate or branded products. Others receive extremely high salaries because they're at the top of their field. In some cases, working in the same job for many years means a constantly increasing salary. Take a look at these famous people who have surprisingly huge net worths.
Gordon Ramsey – $200 Million
In normal life, being a chef isn't a very high-earning job. This is unfortunate considering cooking is a valuable and skillful trade. In the world of TV chefs, salaries go up considerably. For example, Scottish chef Gordon Ramsey is worth an eye-watering $200 million. This is huge in comparison to fellow chefs Guy Fieri (worth $50m) and Alton Brown (worth $13m).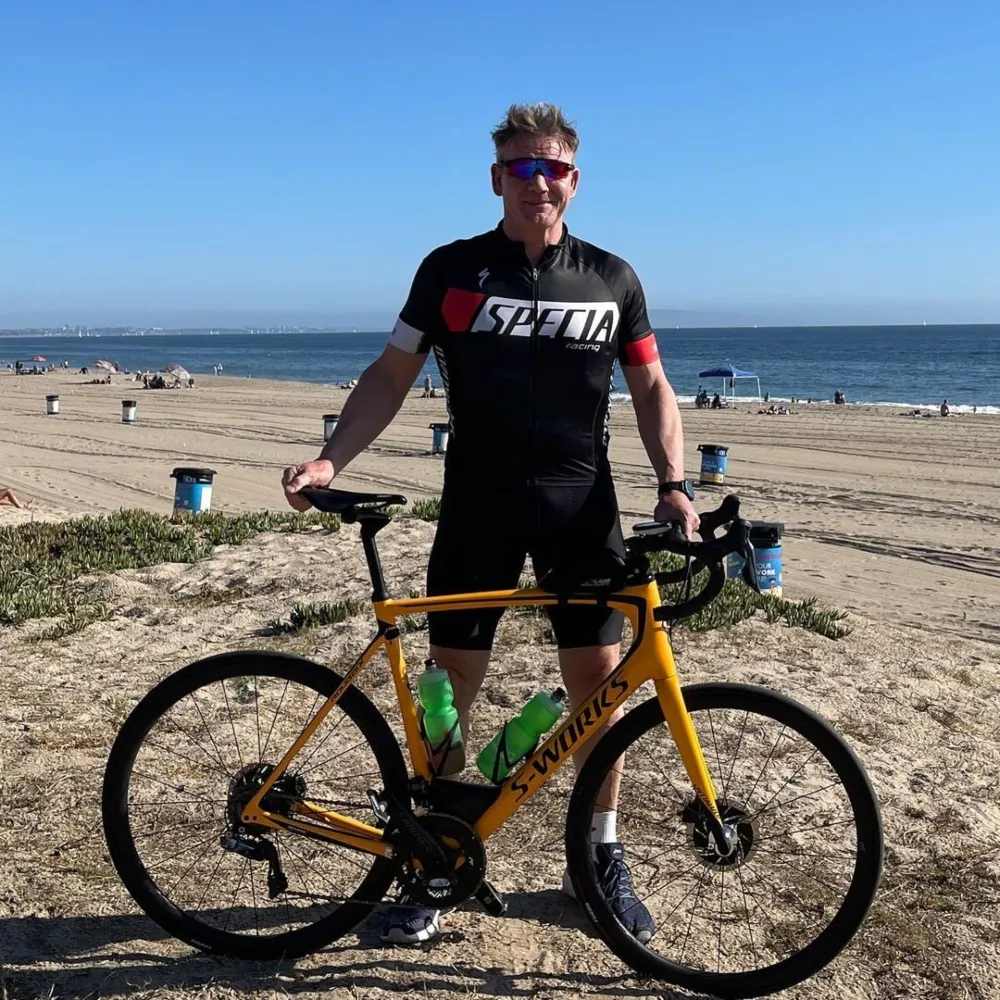 Gordon Ramsey has been awarded an incredible sixteen Michelin stars in total. Plus, he's fronted multiple popular TV series.
Adele – $220 Million
English singer Adele also has plenty of acclaim from her own community. The star has a whopping 15 Grammy awards, and an Oscar for Best Original Song. Plus, she broke global attendance records for her third album. For her efforts, Adele has a net worth of $220 million.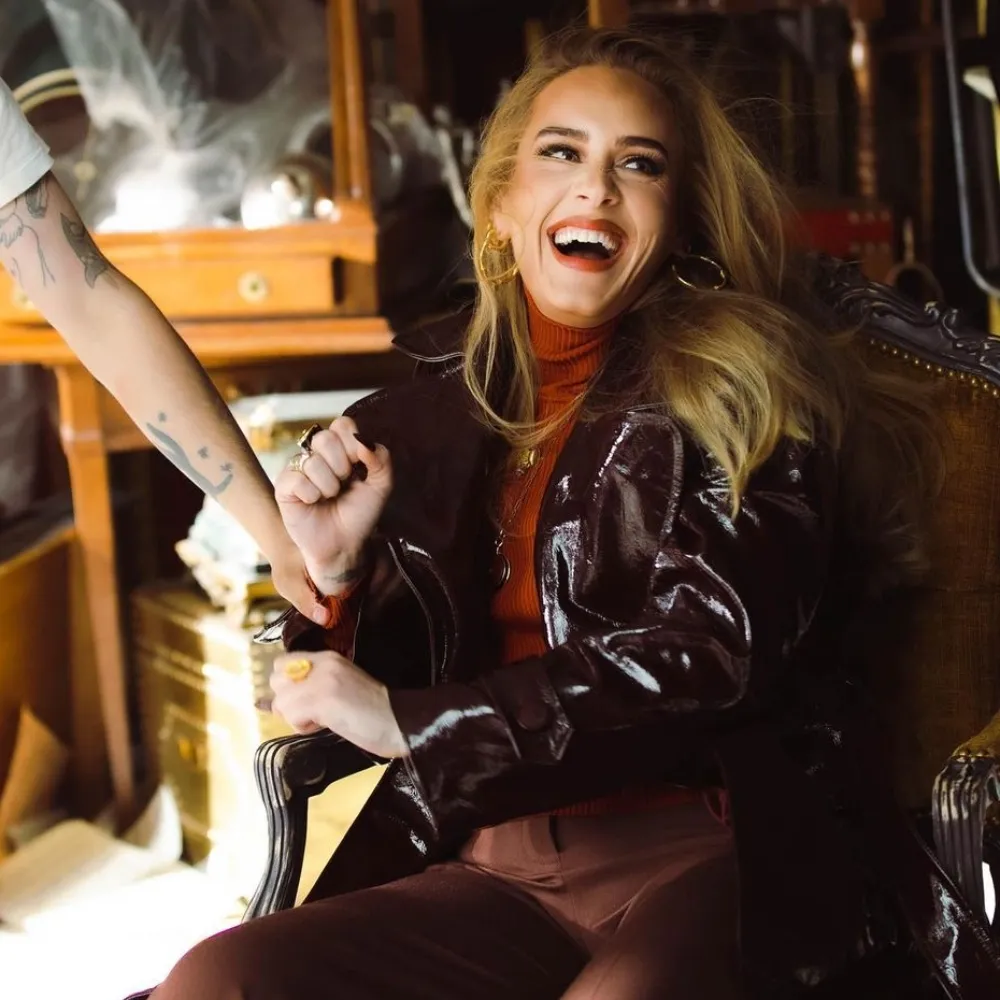 The Guinness record breaker is worth significantly more than some other pop stars. For example, Lady Gaga is worth $150 million, and Halsey is worth $20 million. Adele is also involved in various charitable organizations.
Sacha Baron Cohen – $160 Million
He mightn't be in the public eye as much as some creatives, but Sacha Baron Cohen is still worth a lot of money. The creator of characters Ali G, Borat, and Brüno is worth $160 million. The English writer and actor has produced and performed in multiple movies.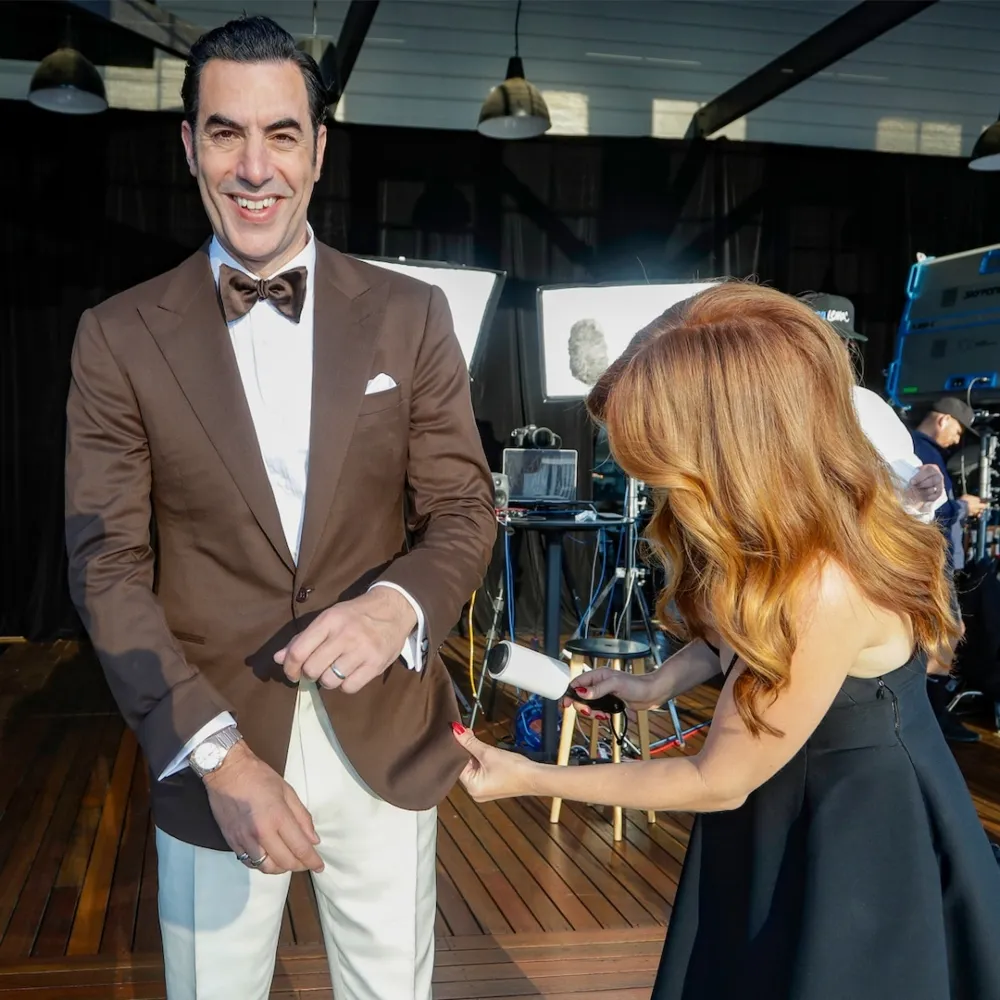 As well as working on his own vehicles, he has starred in Sweeney Todd: The Demon Barber of Fleet Street, Madagascar, and Hugo. For many years, Sacha Baron Cohen only gave interviews in character. The star is fiercely private.
David Guetta – $150 Million
As with chefs, being a DJ ordinarily isn't a very high-paid job. But for those that make it to stardom, the money sure piles up. French DJ and music producer David Guetta is worth an impressive $100 million. Guetta has over 65 million single sales, and more than 10 billion streams.

He also has two Grammys under his belt. As well as making money from creating music, Guetta increased his net worth by selling his musical catalog to Warner Music for $100 million.
Calvin Harris – $300 Million
Another DJ with a surprisingly huge net worth is Scottish star Calvin Harris. The producer, singer, and songwriter is worth $300 million. That makes him the richest DJ in the world. For his third album, Calvin Harris broke the record for the most top 10 songs from one record on the UK singles chart.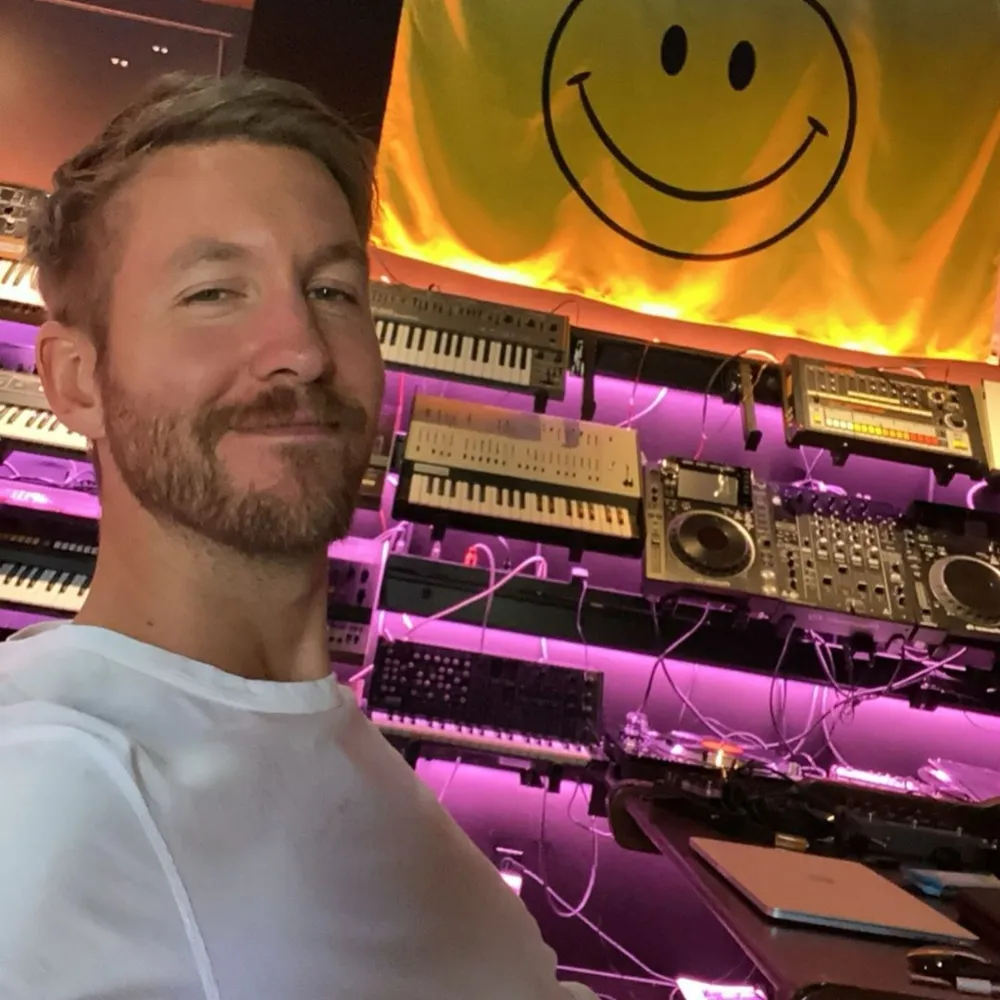 In doing so, he overtook previous record-holder Michael Jackson. This musical star makes money from his own records, from touring, and from a Las Vegas residency.
Katy Perry – $330 Million
As we'll see, some celebrity gigs really increase star earning power. For example, being a judge on a talent show is a significant pay boost. For her time on the American Idol judging panel, singer Katy Perry earned $25 million per year.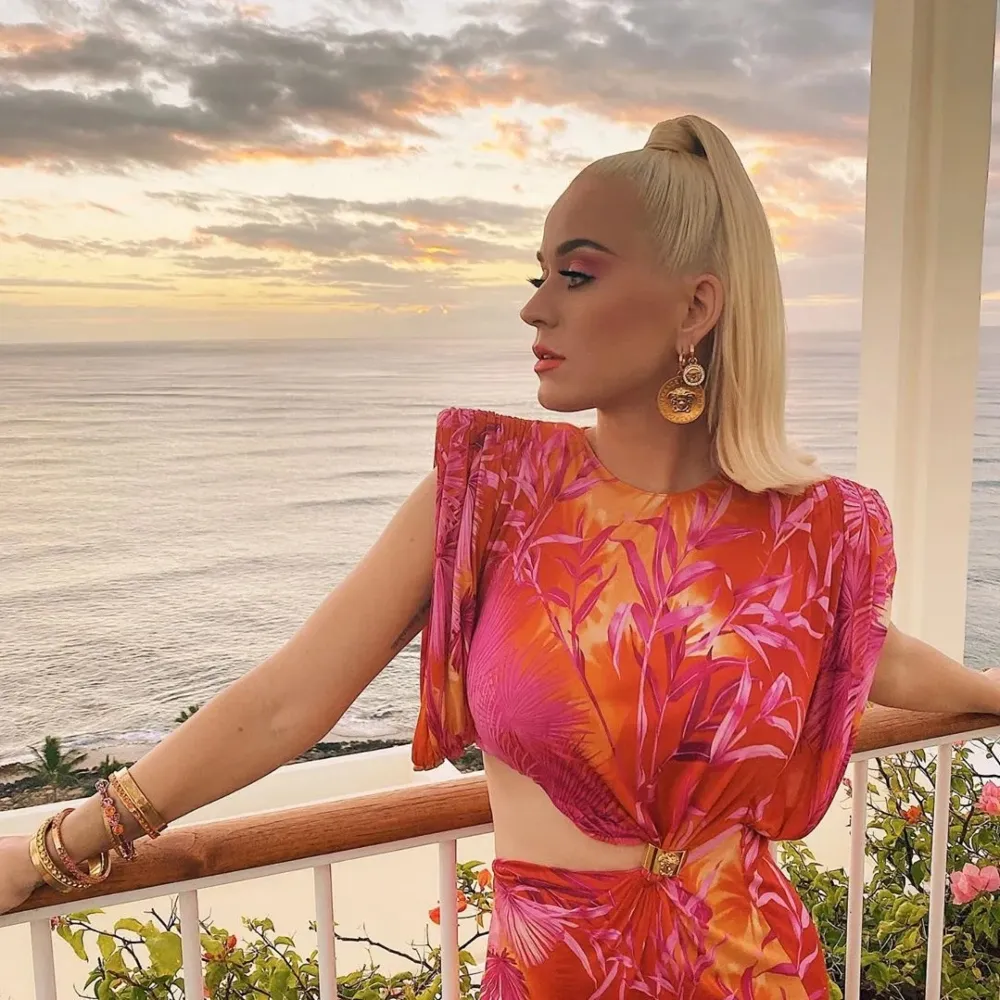 This, plus her earnings from her career as a pop star makes Katy Perry worth $330 million. Likewise, a Las Vegas residency is a good way to make a huge salary. Katy Perry sold out multiple shows at Resorts World from 2021 to 2022.
Denzel Washington – $280 Million
It's perhaps not that surprising that the acclaimed Denzel Washington has a huge net worth. Like many on this list, the star has multiple strings to his bow. As well as being a celebrated actor, the New Yorker is a director and producer.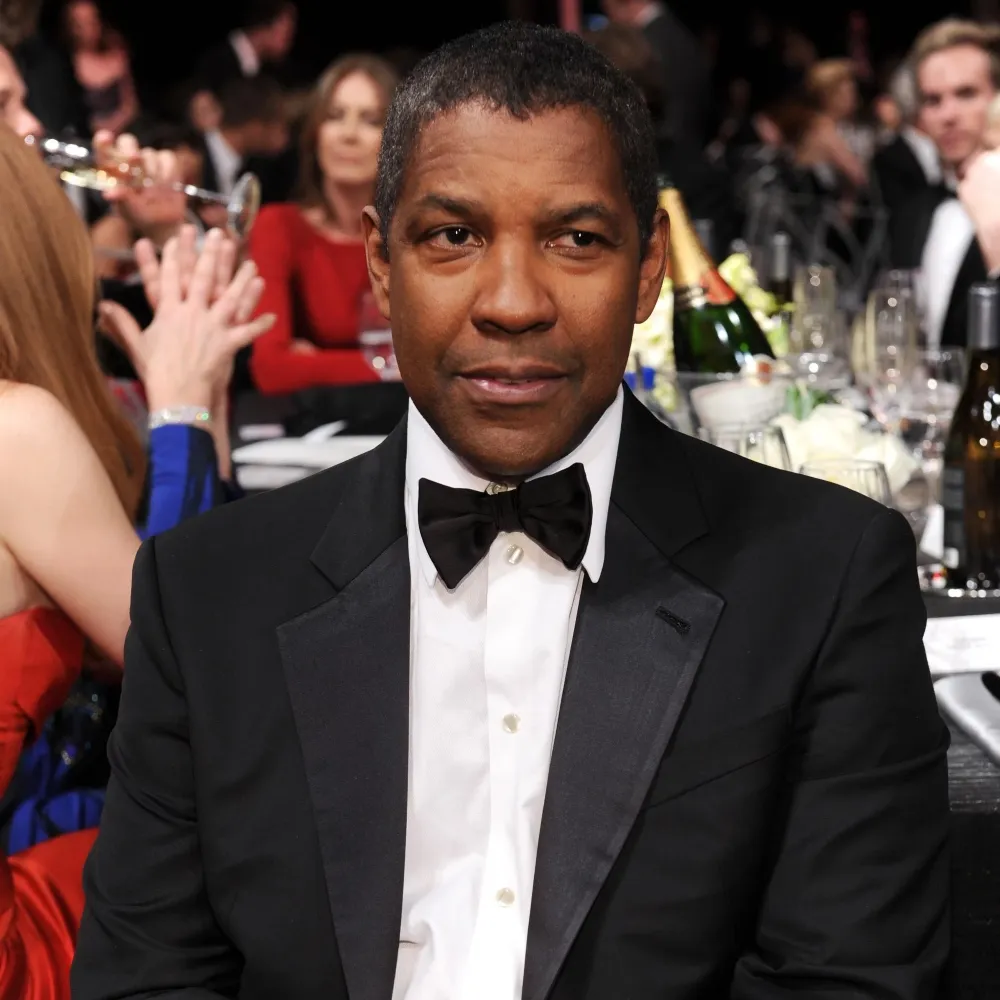 In fact, the multi-Academy Award winner has been named the greatest actor of the 21st century. For 2021 crime thriller The Little Things, Denzel Washington made a handsome $40 million. Combined with his other earnings, that gives the star a net worth of $280 million.
Keanu Reeves – $380 Million
Canadian actor Keanu Reeves is rather private. Unlike some attention-seeking stars, he likes to keep his private life to himself. He has been referred to as "Hollywood's ultimate introvert" and as "excruciatingly shy." For this reason, we might forget that Keanu Reeves is worth a massive amount of money.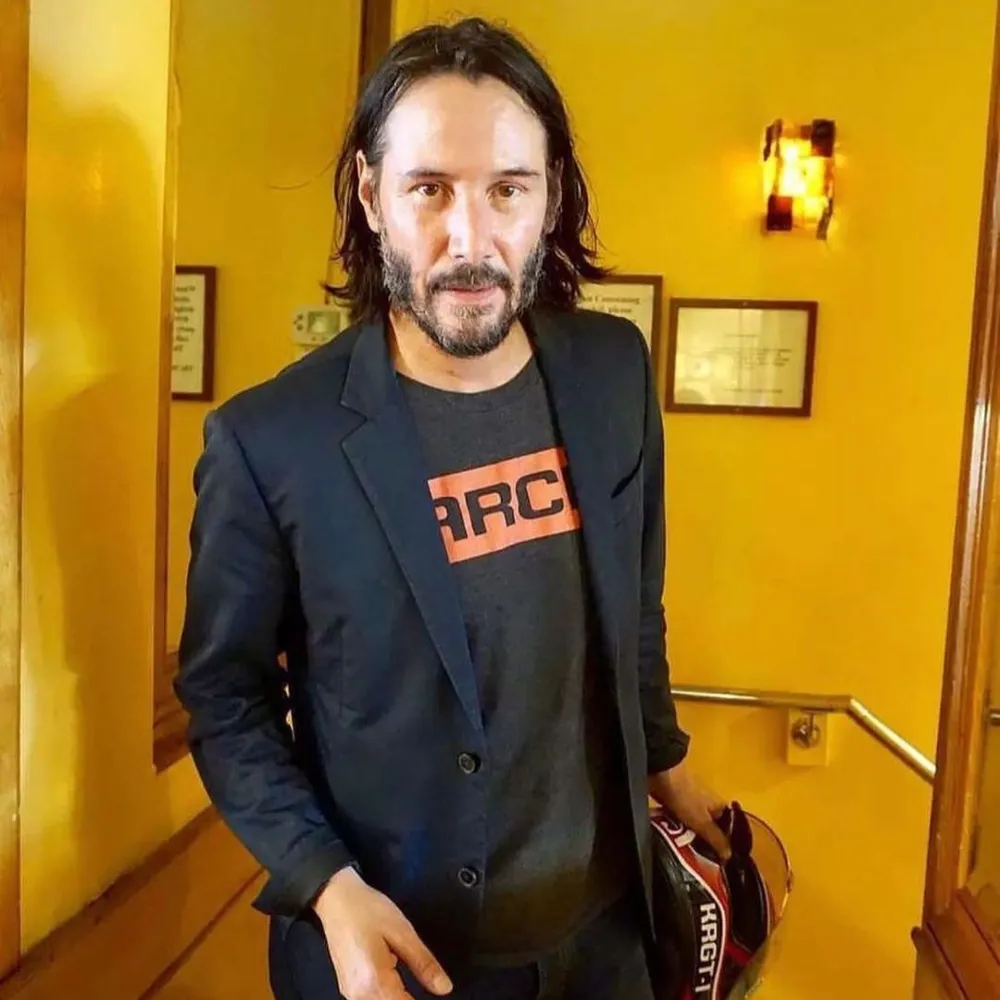 From his role as Neo in The Matrix franchise alone, Keanu Reeves earned around $200 million. He's been working since his youth, giving him a net worth of $380 million.
Kaley Cuoco – $100 Million
In Hollywood, not all the money goes to massive movie stars. On the contrary, there are many sitcom stars on this list. While Kaley Cuoco has spent much of her career on the small screen, she has a net worth of $100 million. At one point, Kaley was earning a million dollars per episode of The Big Bang Theory.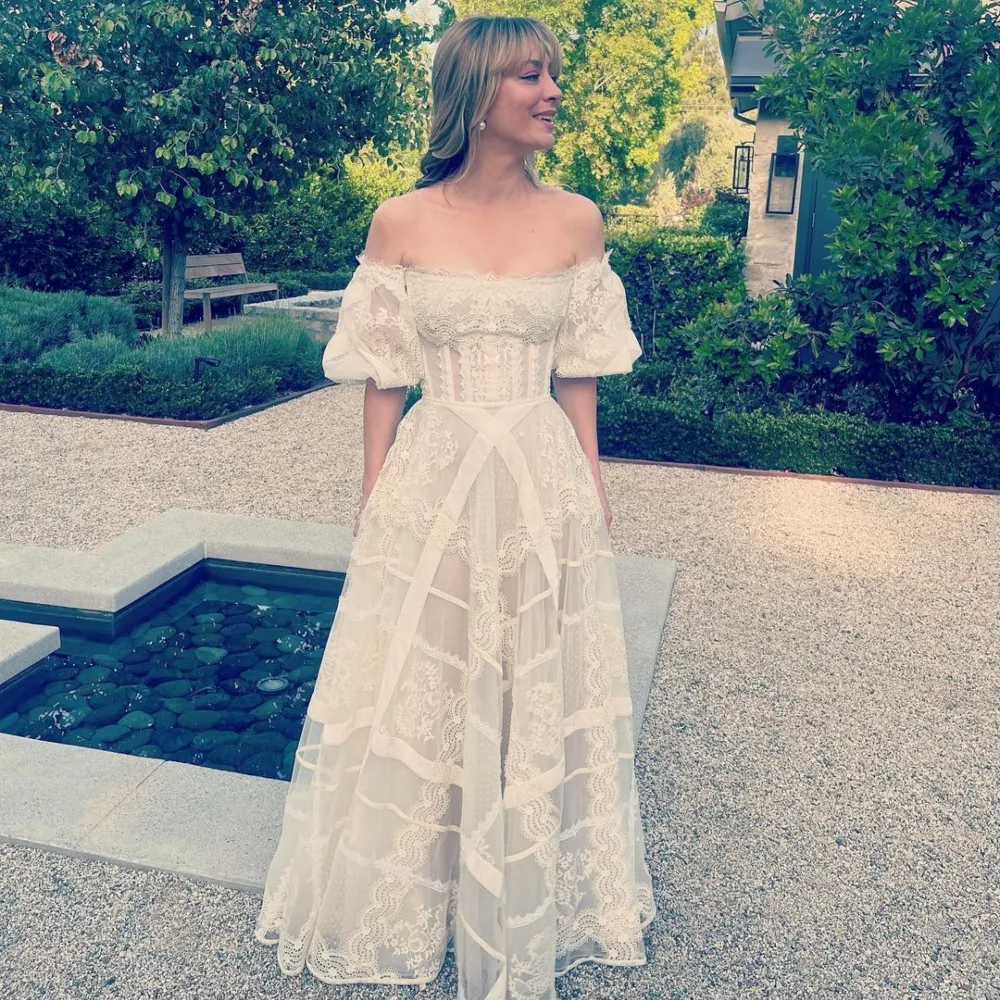 Kaley Cuoco also founded her own TV production company in 2017. She has starred in and executive produced comedy drama The Flight Attendant, and adult animation series Harley Quinn.
Jennifer Lopez – $400 Million
She's been around since the '90s, and she's not going anywhere. Triple threat Jennifer Lopez is worth $400 million. With her first leading role, playing iconic Tejano star Selena Quintanilla, J.Lo became the first Hispanic actress to earn over $1 million for a movie.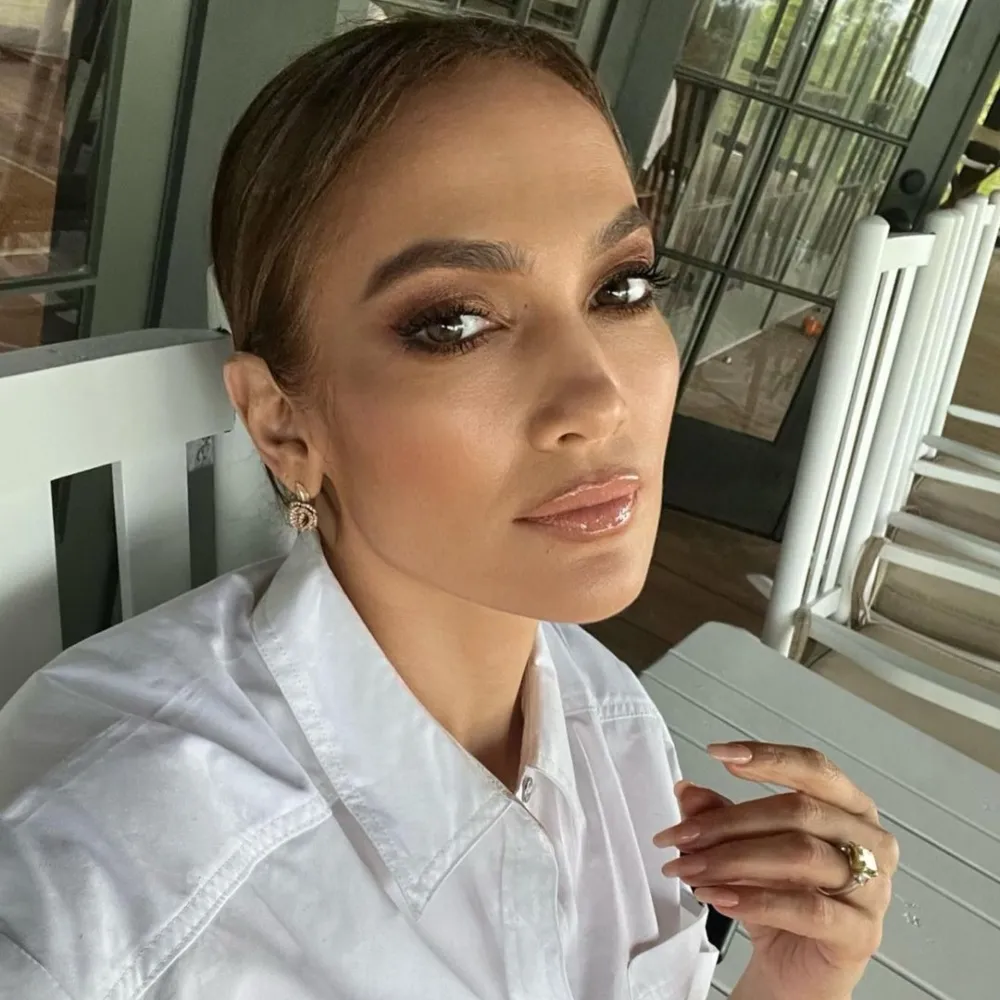 She then went on to become the highest-paid Hispanic actress in Hollywood. After that, Jennifer Lopez turned her eye to music, which went pretty well. She's also been an American Idol judge, and performed a Las Vegas residency. Ker-ching!
Sofía Vergara – $180 Million
It's time for another sitcom star. During her time playing Gloria Delgado-Pritchett on Modern Family, Sofía Vergara was raking in the big bucks. Between 2013 and 2020, the Colombian star was the highest-paid actress on American television.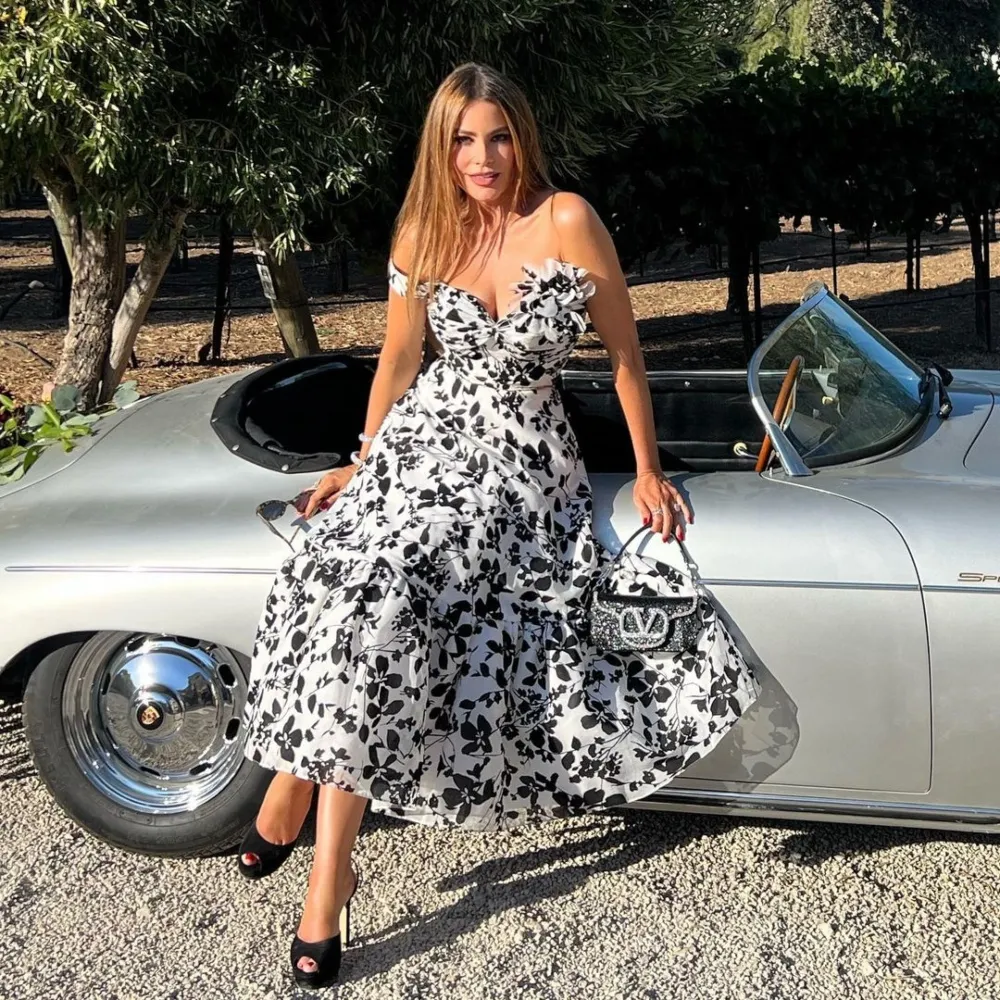 Towards the end of the series, she earned at least $500,000 per episode. Of course, Sofía Vergara was acting long before she landed this role. The star co-hosted Spanish language TV shows in the '90s, and appeared in a range of noughties movies. She's now worth $180 million.
Billy Joel – $225 Million
Singer and composer Billy Joel started playing the piano at four years old. It worked out pretty well for him. Though he dropped out of high school in 1967, the New Yorker is now worth $225 million.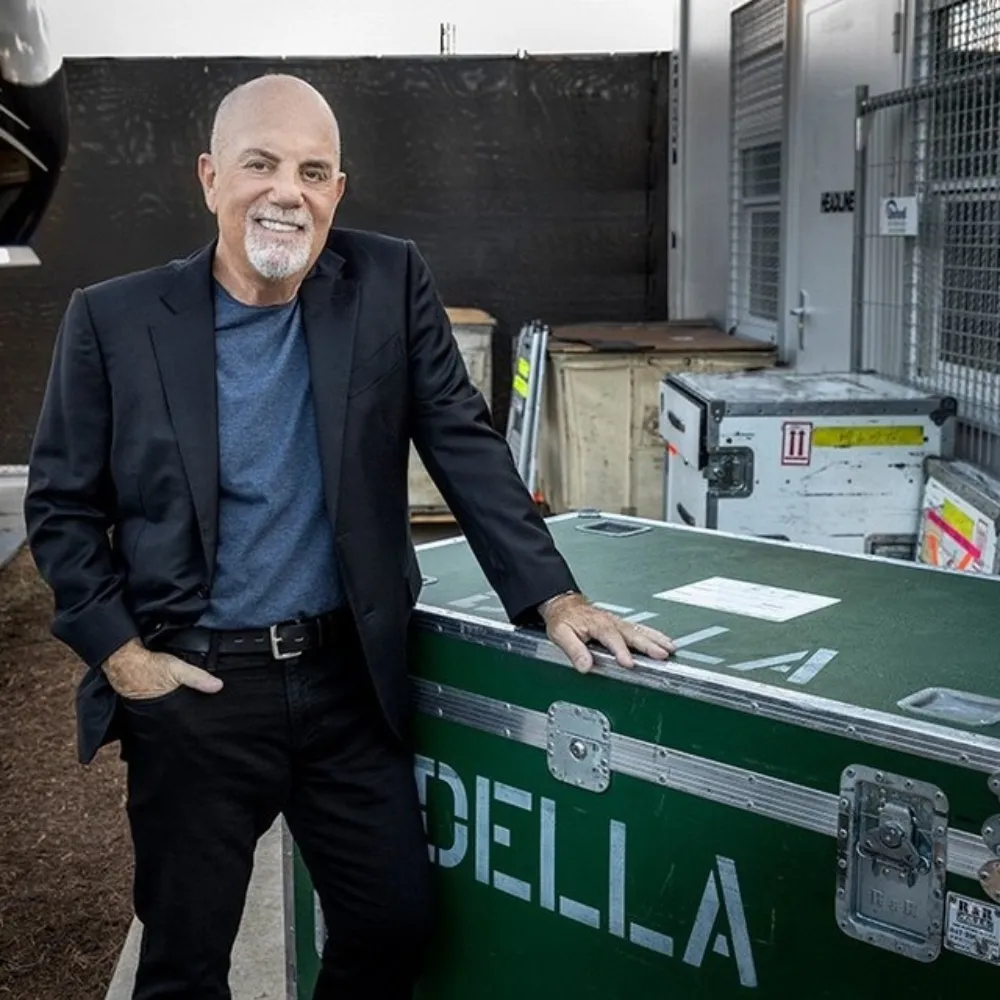 Billy Joel has had a successful music career since the 1970s, and is one of the best-selling artists of all time. The performer, now in his seventies, still frequently performs at Madison Square Garden in New York City. He has an indefinite residency there, performing once per month.
Penn and Teller – $400 Million
So far we haven't had any magicians on our list. We'd guess that's because magic is usually not a very lucrative profession. However, that hasn't been an issue for magic entertainers Penn and Teller. Together, they're worth $400 million.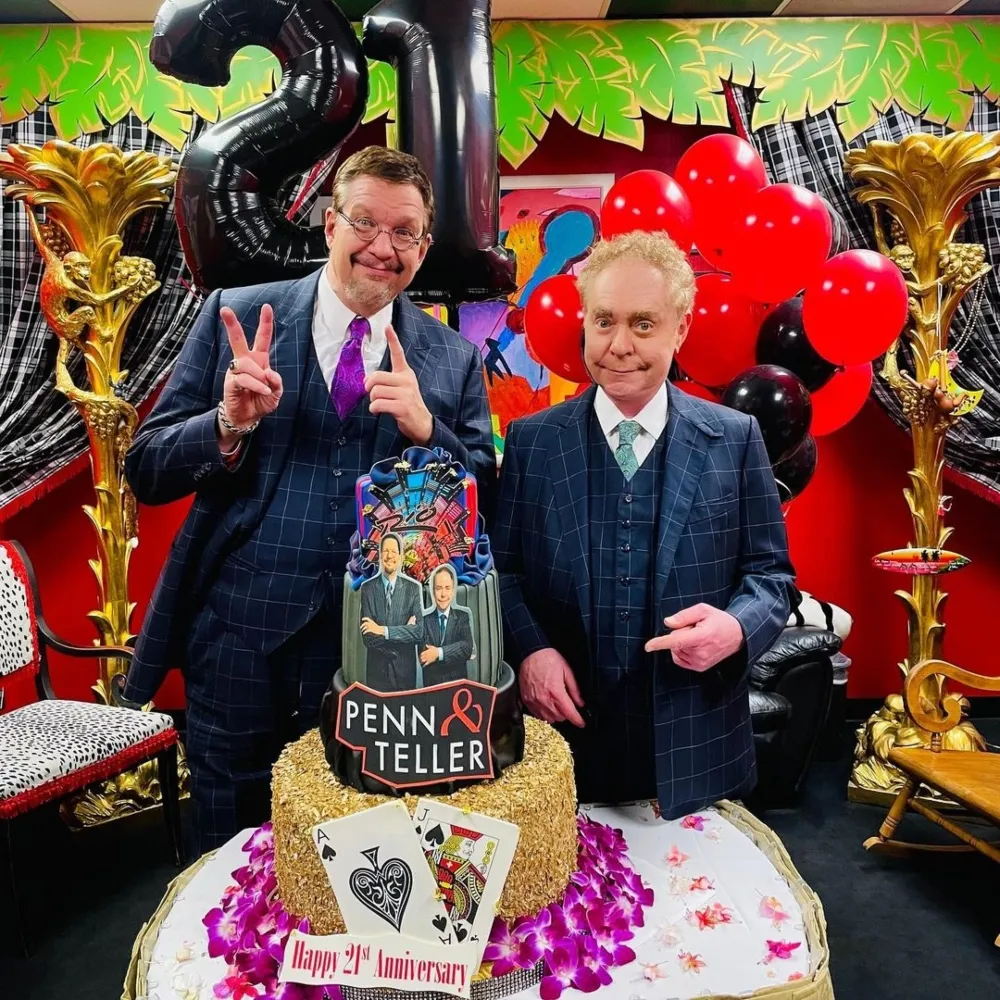 This entertaining duo has been performing together since the 1970s. They are the longest-running headliners to play at the same hotel in Las Vegas history. Penn and Teller have also appeared on numerous TV shows and starred in their own series.
Jerry Seinfeld – $950 Million
He's not always in the spotlight, but comedian Jerry Seinfeld is the richest comedian in the world. His massive fortune gives him a net worth of $950 million. Of course, the star co-created, wrote, and acted in the iconic sitcom Seinfeld.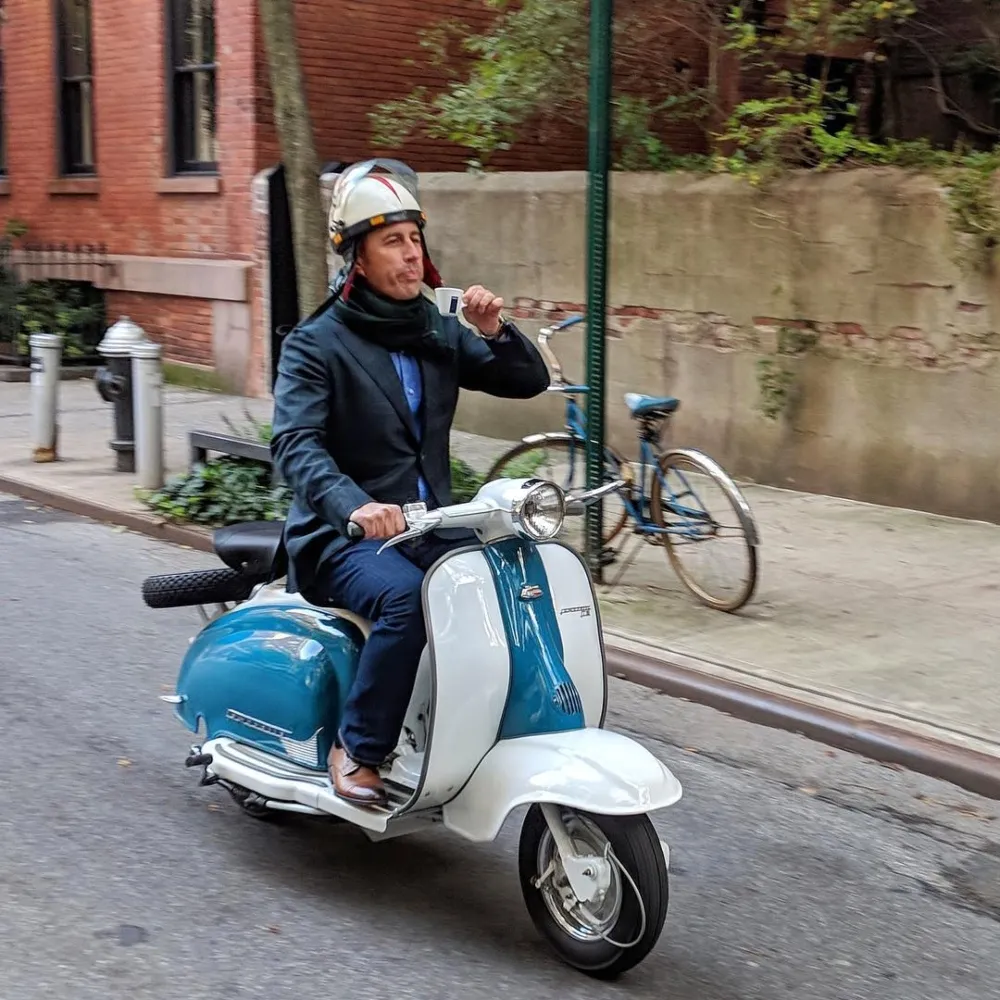 It was one of the most profitable shows in TV history. Jerry Seinfeld makes money from re-runs of the show, and sold the rights to Netflix for $500 million. He earns $20 million from national tours, and was paid $20 million for rights to his 2020 special.
Gisele Bündchen – $400 Million
Brazilian supermodel Gisele Bündchen is worth $400 million. Between 2002 and 2017, Gisele was the highest-paid model in the world. The star's mother enrolled her in a modeling course to teach her confidence. Clearly, that decision paid off.

Gisele was seen at a mall and later appeared at New York Fashion Week. Despite being a top earner, Gisele has been actively contributing to numerous charitable causes since the 2000s. Moreover, she has shown involvement in various ecological initiatives, particularly in her home country Brazil.
Kim Kardashian – $1.8 Billion
Similar to her former spouse Kanye West, it's not unexpected for Kim Kardashian to have a wealthy lifestyle. However, it is astonishing that she has reached the status of a billionaire. Moreover, it is even more startling that her wealth has been generated through reality television and online ventures.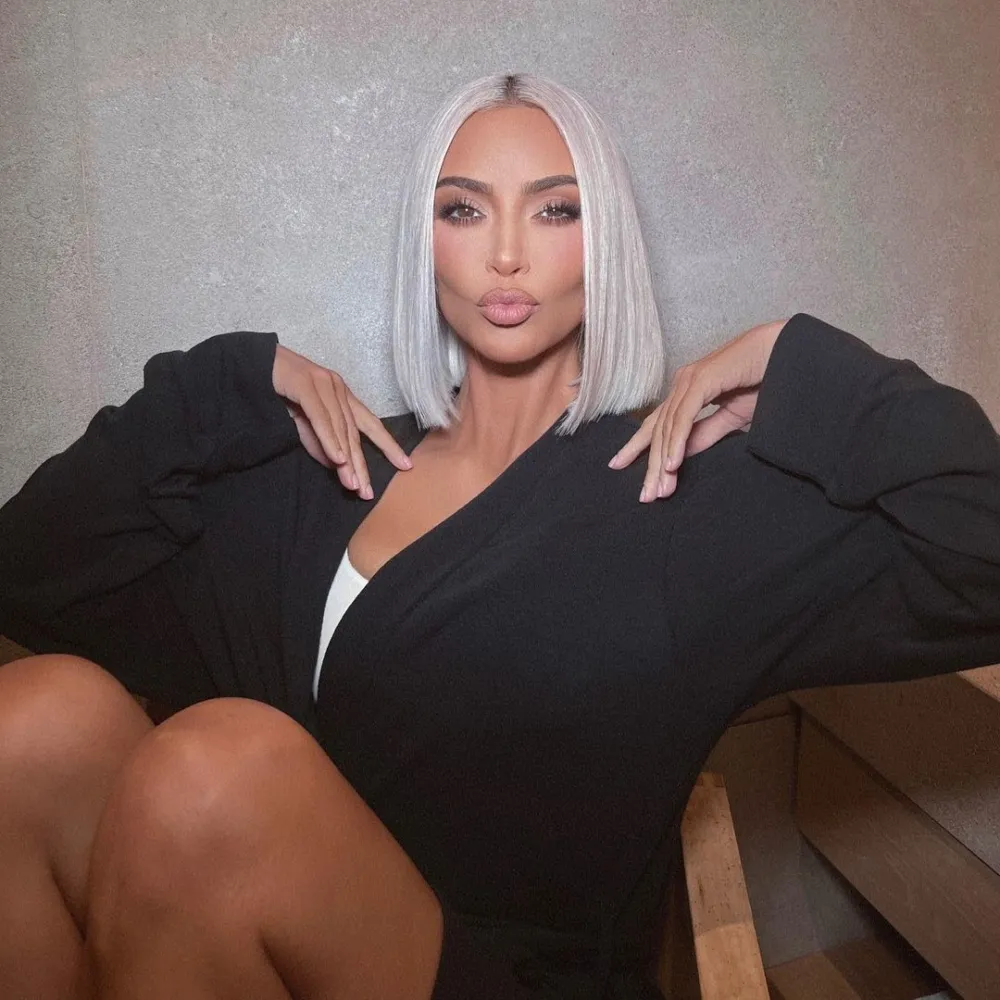 Reality TV was seen as low-quality entertainment until the advent of the Kardashians, who have turned it into a massive enterprise. In addition to featuring on their family's reality program, Kim K. is the proprietor of the Skims shapewear brand and her own beauty and skincare lines.
Babyface – $200 Million
Although Babyface may not be a household name to everyone, his music is undoubtedly well-known. Originally from Indiana, he has written and produced a remarkable 26 number-one hits and has won 12 Grammy Awards. As a singer, songwriter, and music producer, he has amassed a staggering net worth of $200 million.

One of Babyface's endeavors was co-founding a record label that discovered and signed TLC, Usher, and Toni Braxton. He is also renowned for producing and writing popular songs like "End of the Road" by Boys II Men and "Queen of the Night" by Whitney Houston.
Jackie Chan – $400 Million
Jackie Chan, who is famously known as a Hong Kong movie star, is not limited to acting alone. He is also the proprietor of his own production company and a chain of Chinese cinemas. This has contributed significantly to his wealth which is estimated to be around $400 million. Throughout his long career as an artist, he has been in the acting profession since the 1960s.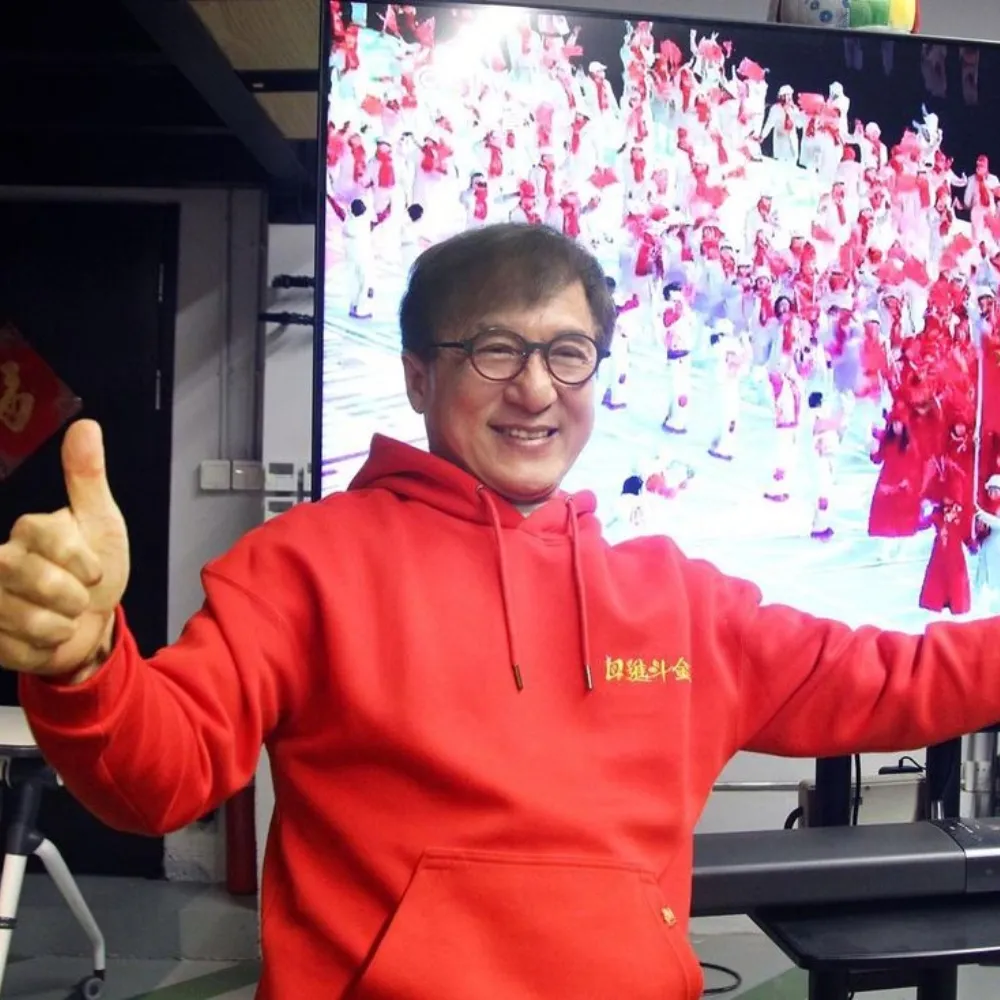 Jackie Chan, who has acted in more than 150 movies, is widely recognized as a popular action superstar. However, not many people are aware of his musical abilities. He is a skilled musician and has released multiple albums. Interestingly, Jackie has also lent his voice to sing many theme songs for the movies he starred in.
Jennifer Aniston – $300 Million
Jennifer Aniston became famous for her portrayal of Rachel on the famous TV show Friends. The show was incredibly successful and at a certain time, Jennifer and her fellow five cast members were earning $1 million for each episode.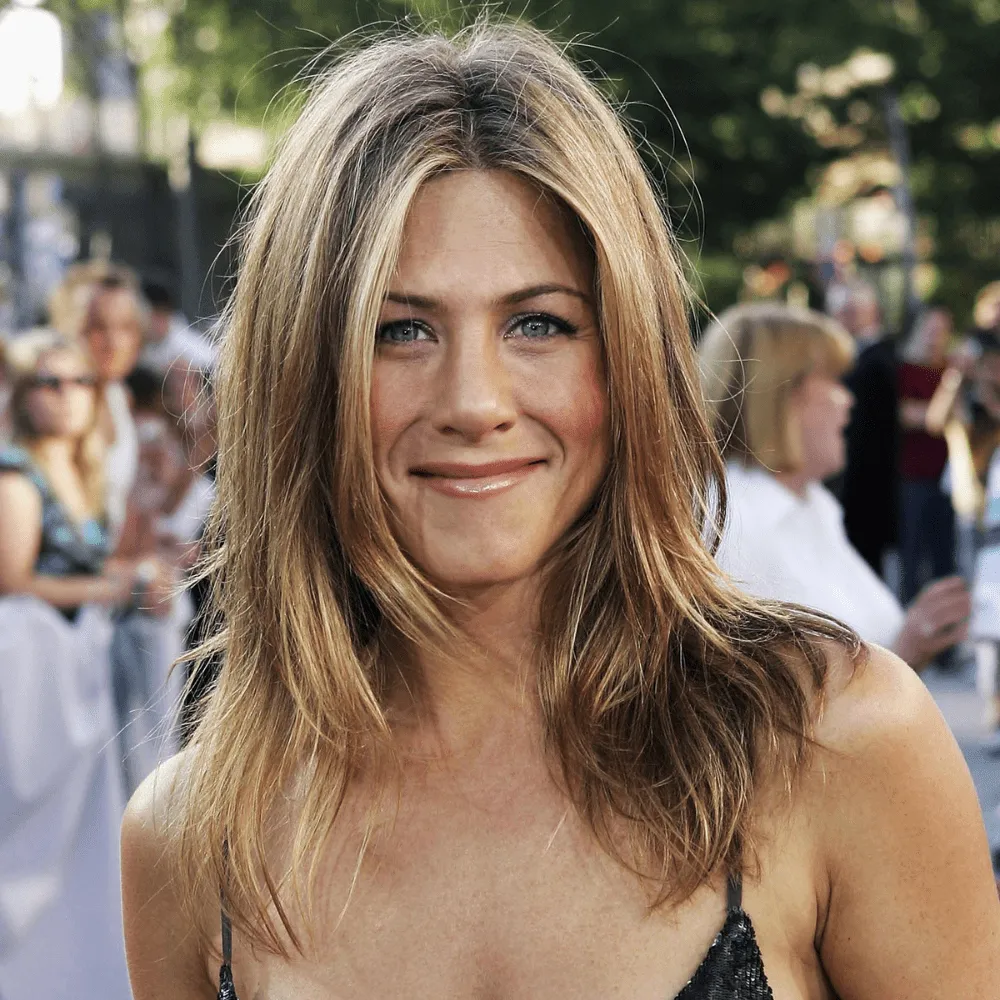 Currently, Aniston earns a substantial income of $1.25 million for each episode as a producer and performer on The Morning Show. It should be mentioned that Aniston has some experience handling financial means, given that her late father, John Aniston, who was also an actor, had a net worth of $10 million.
Garth Brooks – $400 Million
Although we haven't yet come across any country music celebrities, there is a great deal of potential to earn a significant amount of money in this genre. Garth Brooks, who was born in Oklahoma and is a well-known country music star, is valued at $400 million. He can earn up to $90 million per year when he goes on tour as a singer-songwriter.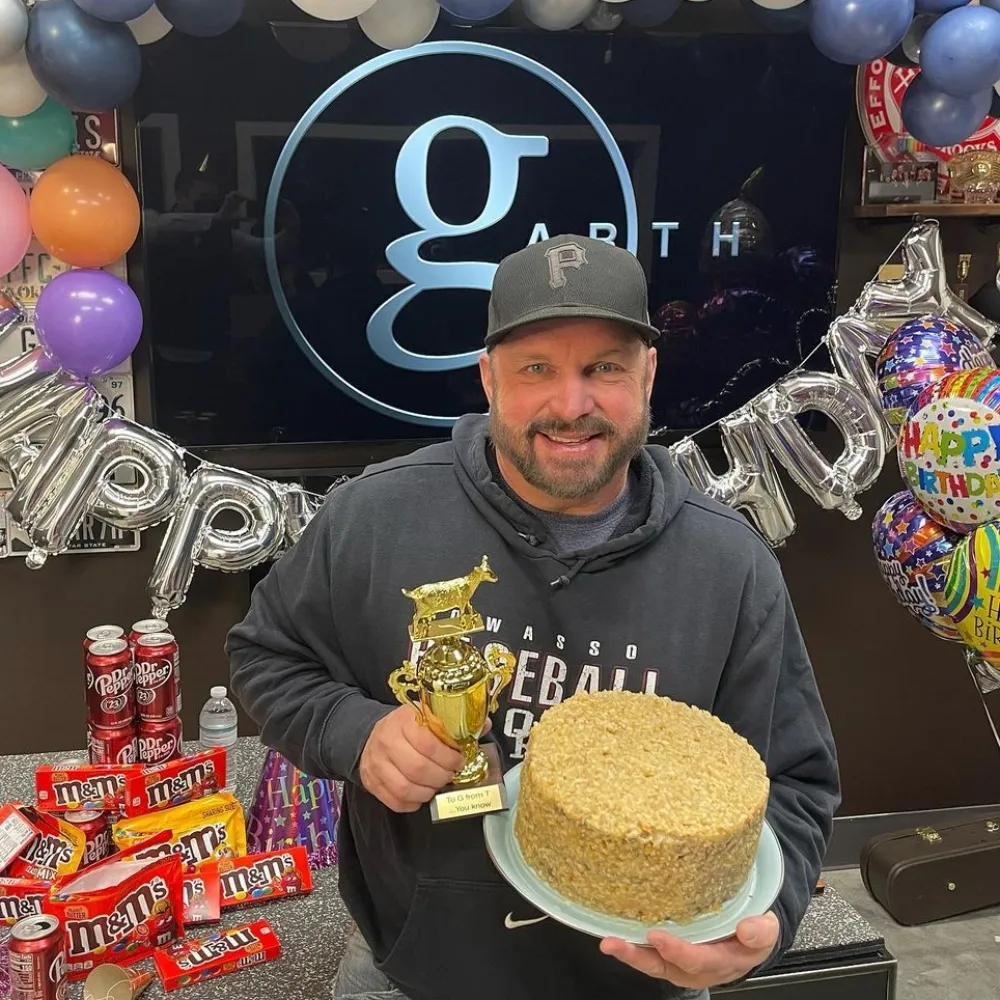 To put it astonishingly, no other artist in the USA has achieved what Garth Brooks has in earning nine diamond-certified albums. Similar to a few others mentioned, Brooks had a long-lasting residency in Las Vegas.
Dwayne Johnson – $800 Million
The next popular personality with a significant amount of wealth is skilled in two distinct domains. To begin with, Dwayne Johnson gained fame as a professional wrestler under the name The Rock. Later, he transitioned to acting and became a prosperous actor. Currently, he holds a massive net worth of $800 million.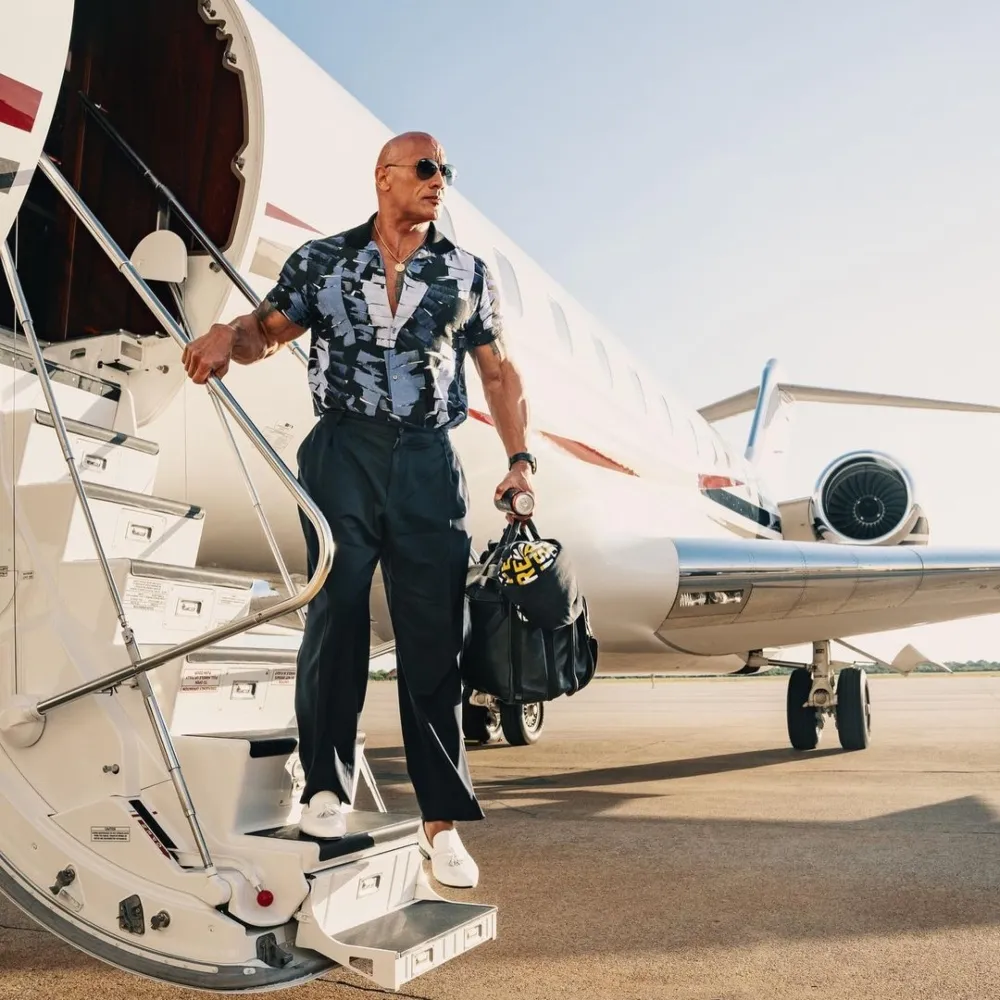 The Rock's stint in WWE has resulted in him being regarded as one of the most impactful wrestlers ever. He has also emerged as a highly successful and reliable movie star with his films raking in a total of $10.5 billion internationally.
LL Cool J – $120 Million
In the 1980s, LL Cool J made a name for himself as a rapper and later won two Grammy awards. In addition to his musical talents, he has also pursued a successful career in acting and has appeared in many films. He is currently the host of Lip Sync Battle.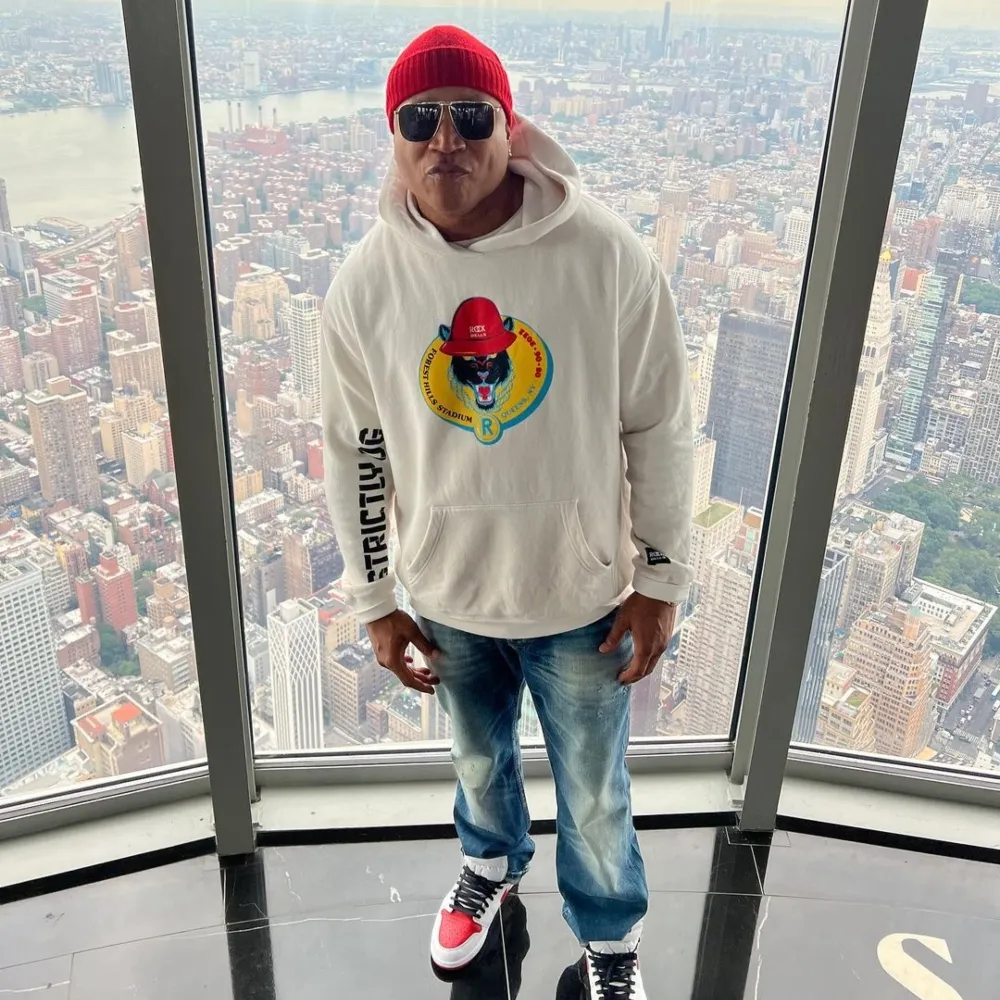 The star earns a handsome paycheck of $350,000 per episode for his portrayal of Special Agent Sam Hanna in the NCIS crime drama. Although not as prominent in the rap scene as before, his financial status remains high.
Rihanna – $1.4 Billion
Initially, Rihanna's potential for becoming a billionaire was not recognized when she made her debut in the music industry. However, with her exceptional talent, the singer from Barbados has catapulted herself to become the second highest selling female artist ever and has been honored with nine Grammy Awards. Additionally, she has expanded her repertoire to include acting and has successfully established her own entrepreneurial endeavors.

Rihanna, with a total worth of $1.4 billion, is the richest female musician. Her income has been largely boosted by her personal fashion house and beauty brand. Her home country has even recognized her as a National Hero in 2021.
Rowan Atkinson – $150 Million
Though he plays a comic character, Rowan Atkinson's net worth is no joke. The English actor made his name in the UK on a BBC sketch comedy show in the late '70s. Then, he charmed audiences as antihero sitcom character Edmund Blackadder in the eighties.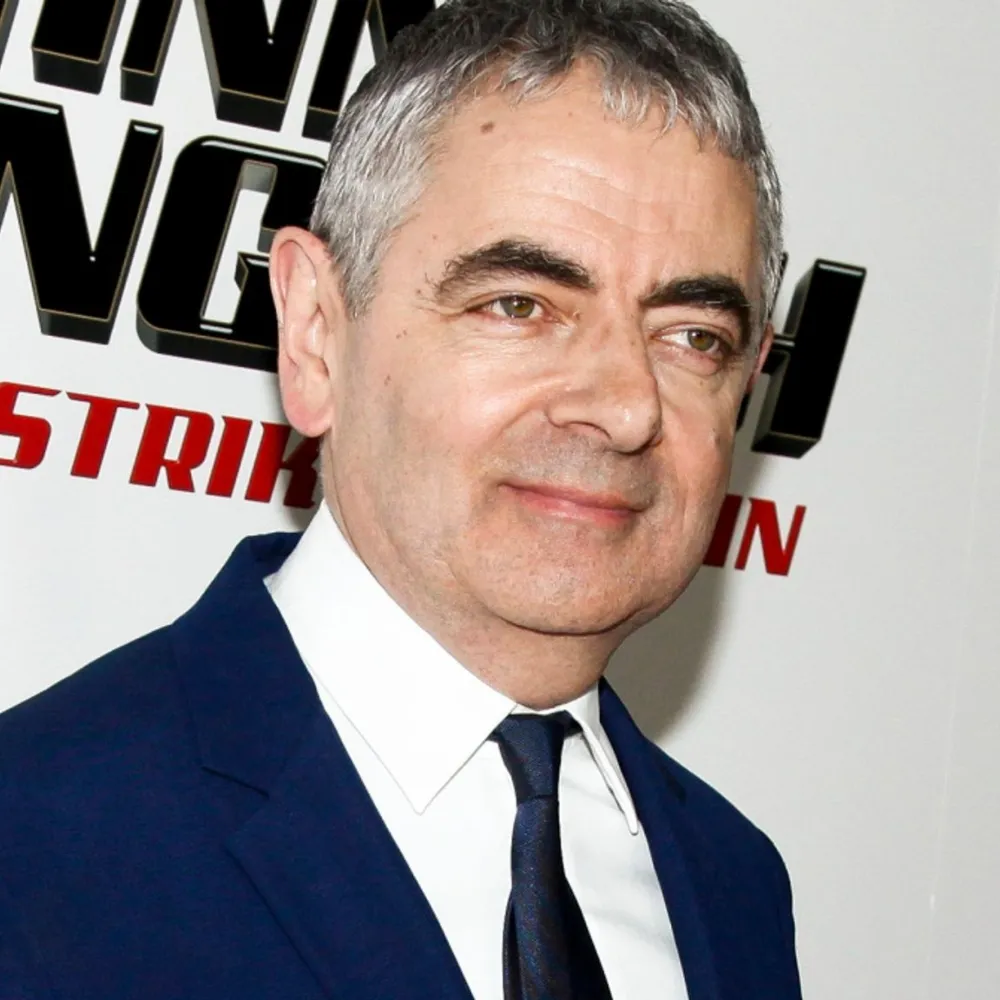 The following decade, he created iconic children's character Mr. Bean. He has also starred in various movies. In total, the actor and writer is worth $150 million. These days, the English celeb has a huge car collection and is an enthusiastic racer.
Dolly Parton – $600 Million
We told you country music was a lucrative business. Someone who knows that all too well is iconic singer-songwriter Dolly Parton. The Tennessee born musician started off writing for other people. She released her first album in 1967. Now, Dolly has 11 Grammys and a net worth of $600 million.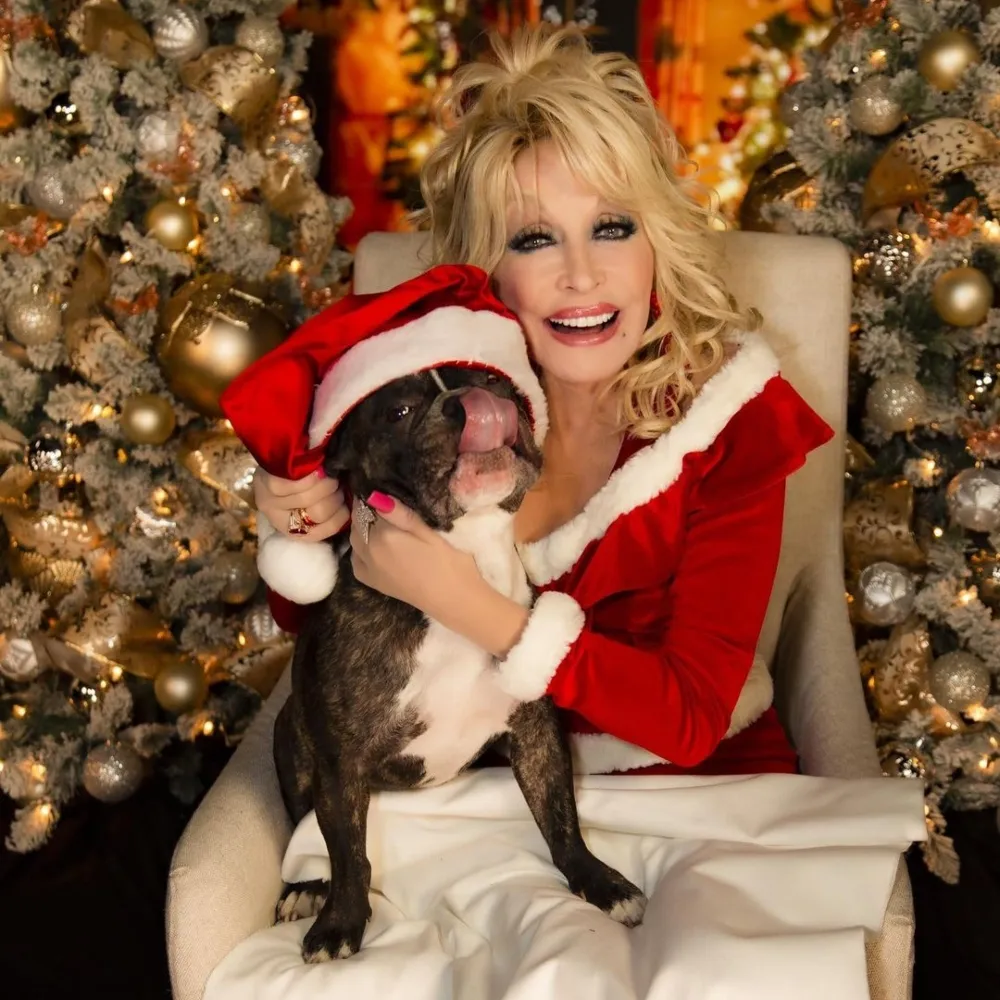 The fabulous star is also a successful actress and entrepreneur. Dolly co-owns The Dollywood Company which includes a theme park, a water park and various dinner theatres. She also established the Dollywood Foundation.
Vin Diesel – $225 Million
The Fast & Furious franchise has been going for over twenty years. Actor Vin Diesel has been in many of these action flicks, including the tenth installment due in 2023. For Fast X, the star was reportedly paid $20 million.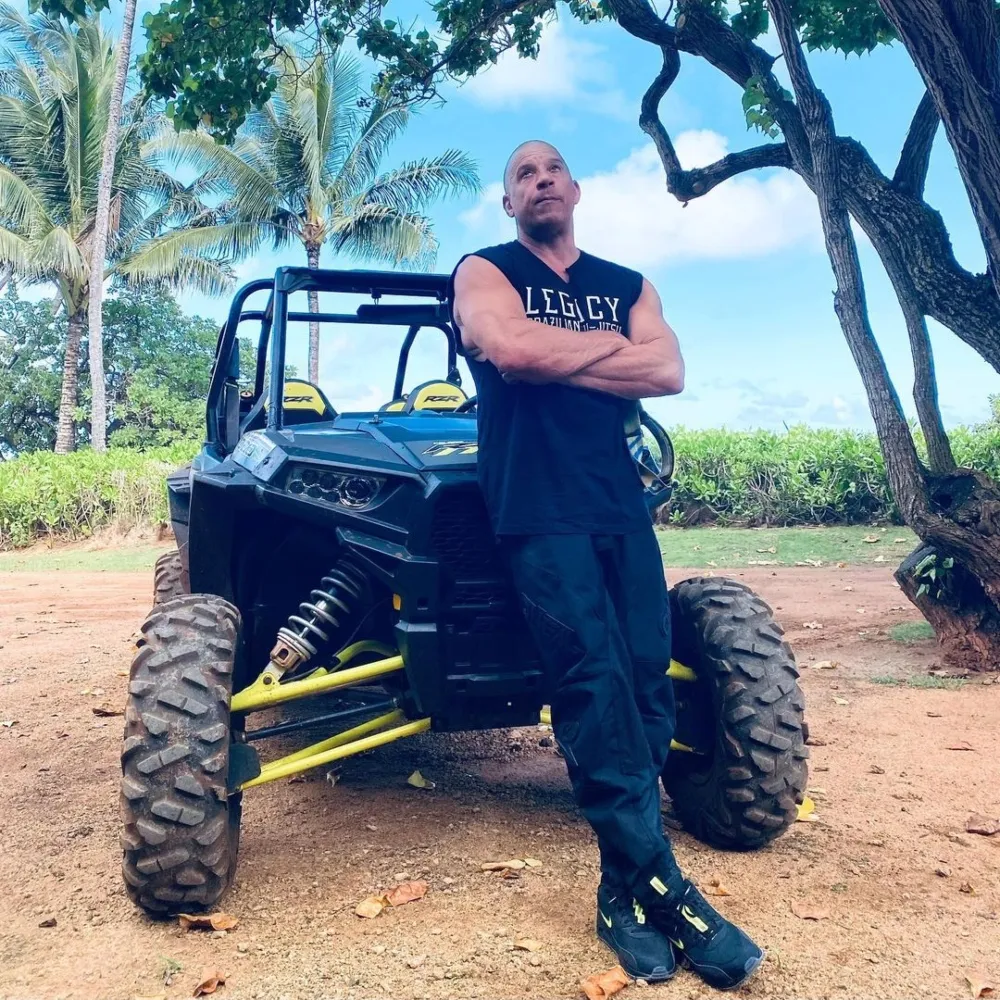 His total net worth comes in at $225 million. The American star is one of the world's highest-grossing actors. He also portrays tree-like humanoid Groot in the MCU. On top of his acting work, Vin Diesel founded his own production company, record label and video game developer.
Tyler Perry – $1 Billion
In 2011, American actor and filmmaker Tyler Perry was the highest-paid man in entertainment. Today, he's worth an impressive a billion dollars. The star started off in the theatre, and eventually developed several TV series. The Louisiana-born star landed a multi-year partnership with the Oprah Winfrey Network, adding to his income.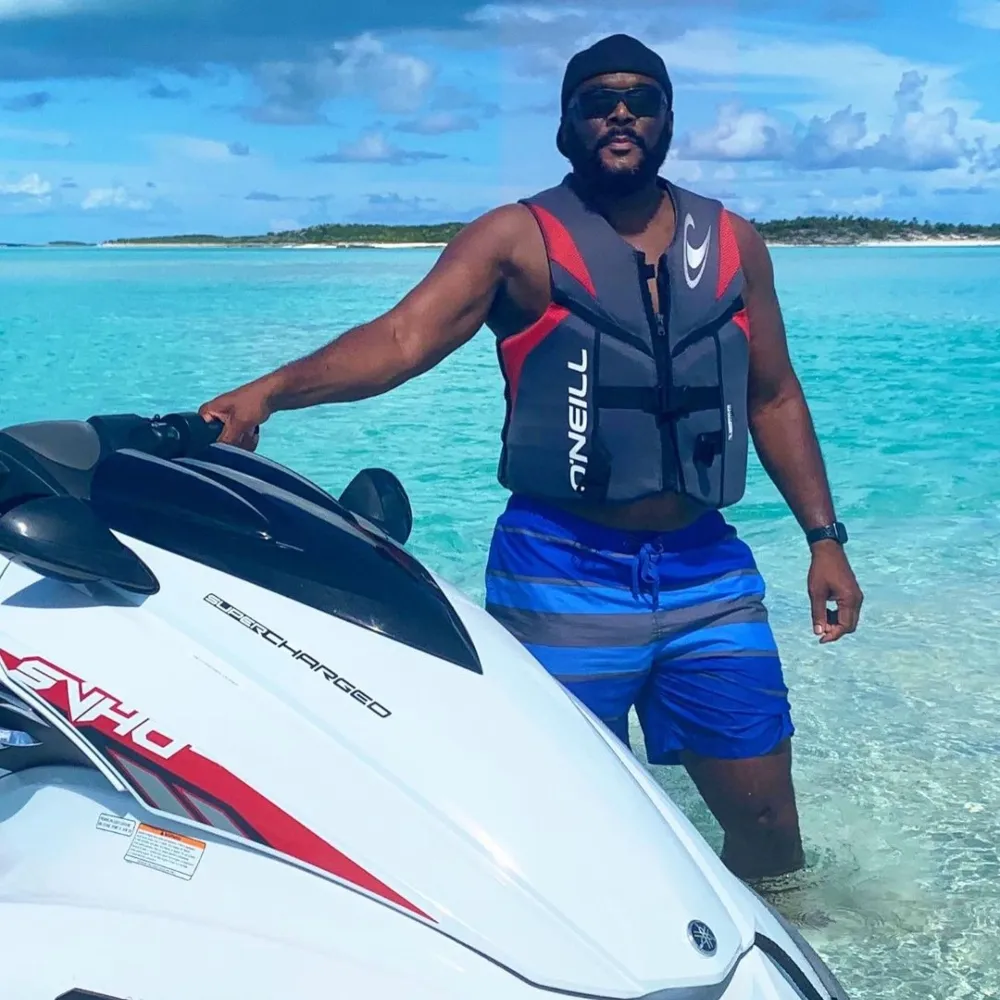 Tyler Perry is perhaps most famous for playing Madea, a character who appears in a variety of plays and movies. He also owns his own film studio and has stakes in the BET+ streaming service.
Heidi Klum – $160 Million
As we've seen, it pays well to work in several different fields. German American star Heidi Klum was first known as a successful model. She starred in a variety of supporting movie roles, and became a well known face on reality TV. Heidi was the host and judge of Project Runway from 2004-2017.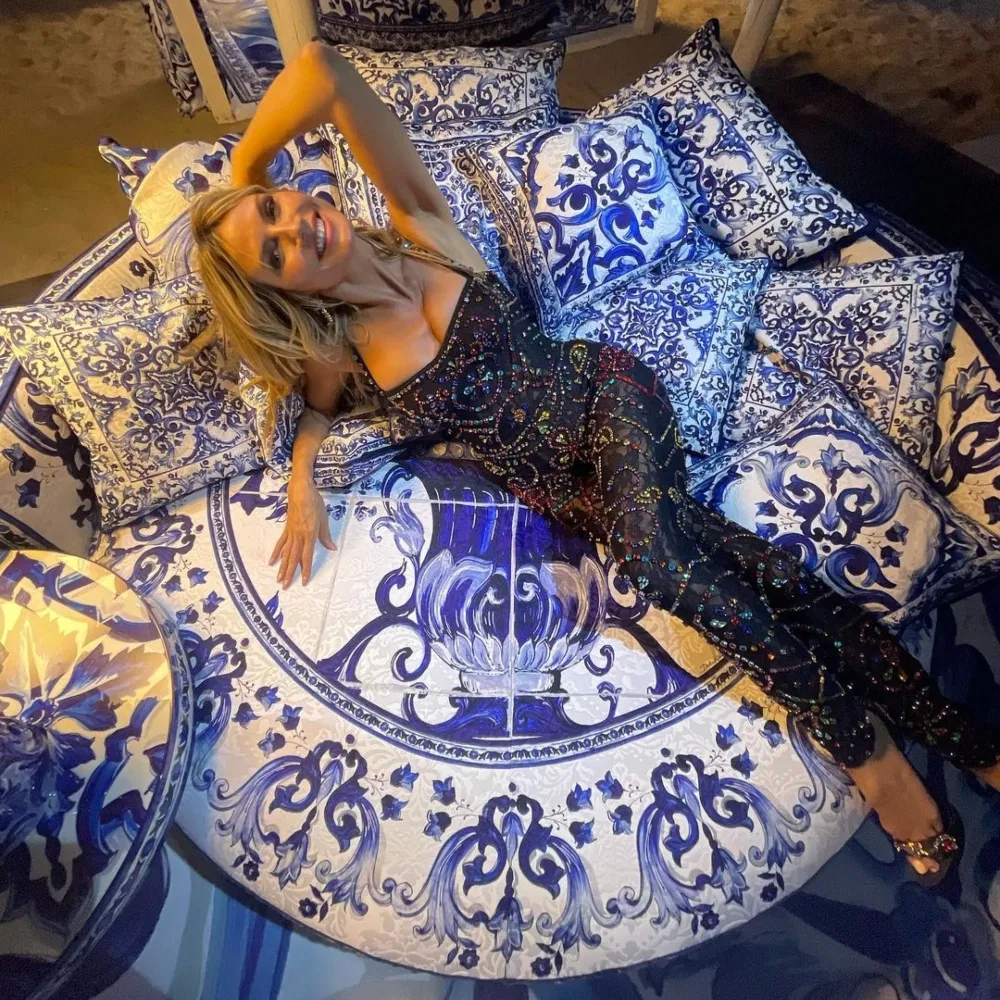 She has also been a judge on reality talent series America's Got Talent since 2013. In total, that brings her net worth to $160 million. Heidi Klum has also had various clothing and beauty ranges.
Shania Twain – $400 Million
It's time for another country star with a massive net worth. Canadian singer-songwriter Shania Twain has sold over 100 million records. That makes her the best-selling female artist in country music history. The star has five Grammy awards, and a net worth of $400 million.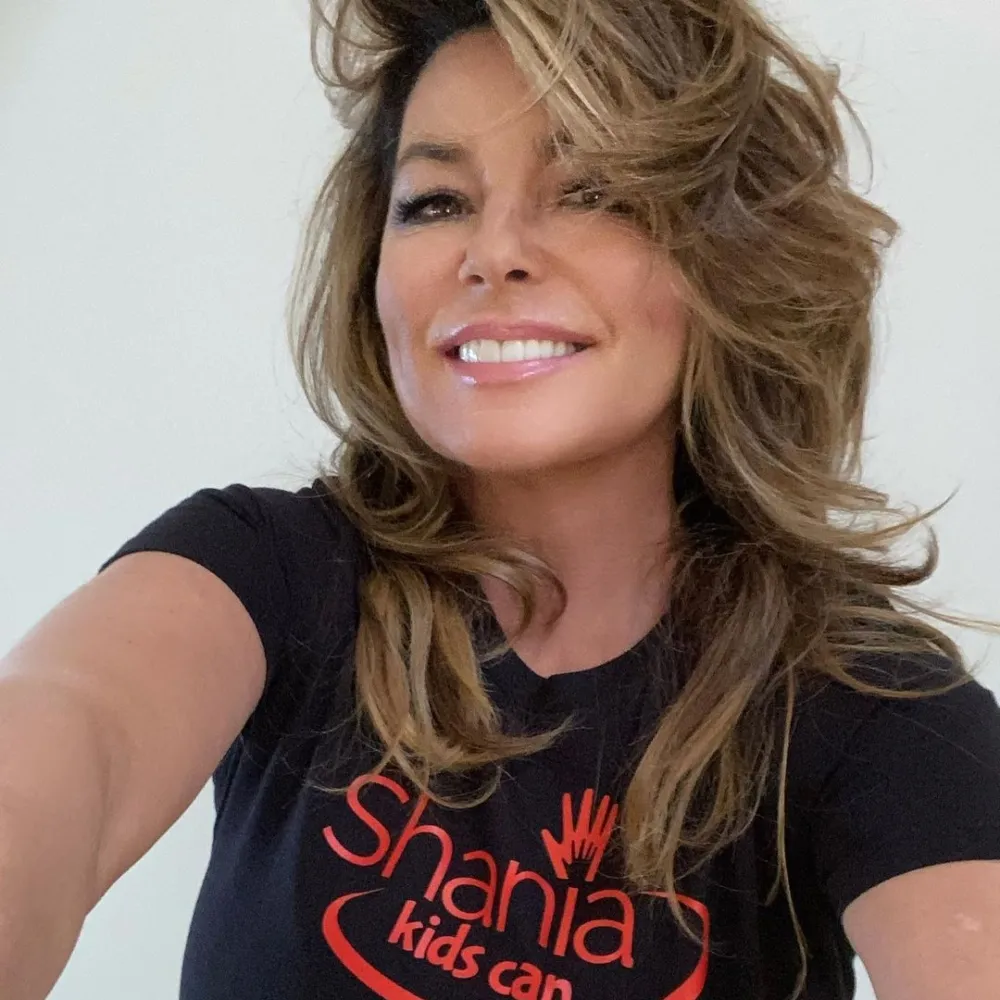 In recent years, Shania Twain has been residing in Las Vegas. In 2022, she released a Netflix documentary covering her impressive career. She has also appeared on various TV shows, including as a guest judge and mentor on American Idol.
Pharrell – $250 Million
Musician and producer Pharrell Williams has been described as one of the most successful music producers of the 21st century. The star formed duo The Neptunes in the 1990s, led band N.E.R.D., and then branched out on his own. The Virginia-born star has 13 Grammy awards, and a net worth of $250 million.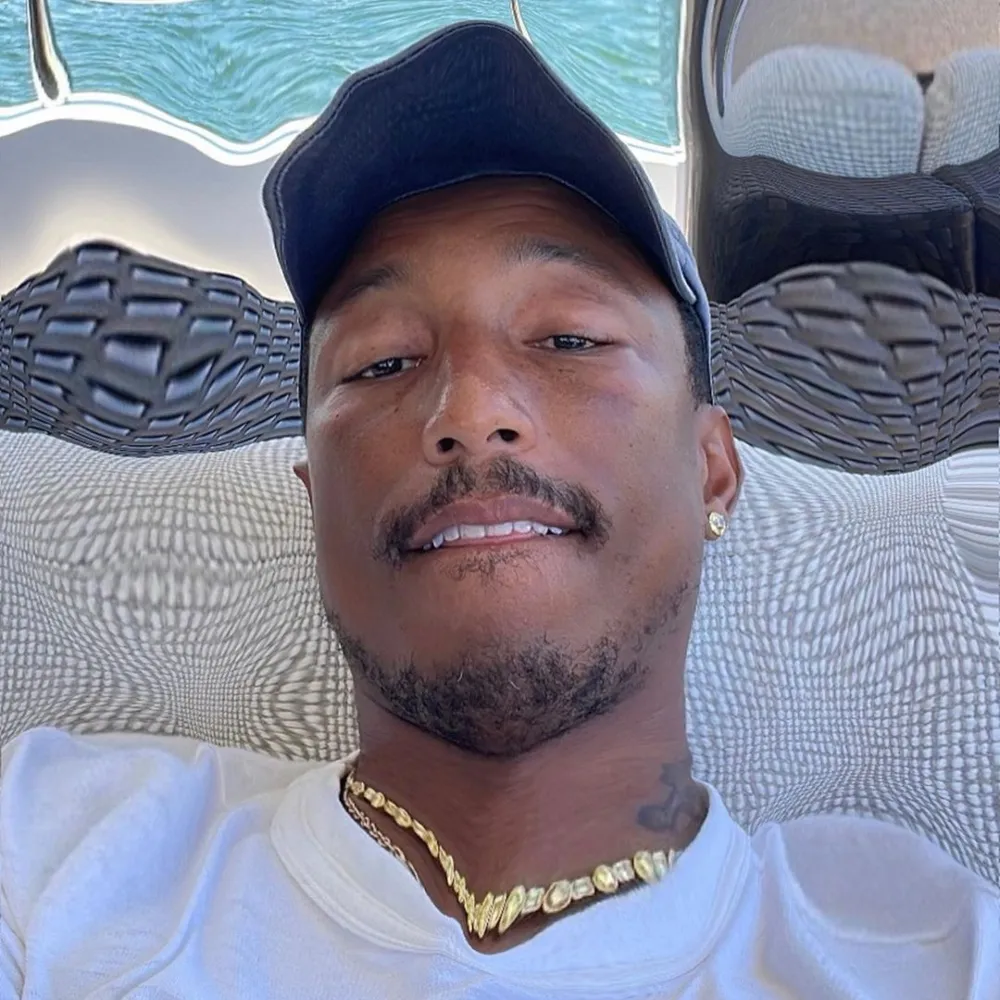 As well as music, Pharrell is active in the worlds of fashion and moviemaking. The celeb was a coach on talent series The Voice and created several streetwear brands.
Vanna White – $85 Million
We'll admit that Vanna White doesn't have the highest net worth on this list. However, her net worth is definitely surprising. The TV personality has been the host of Wheel of Fortune since 1982, giving her a net worth of $85 million.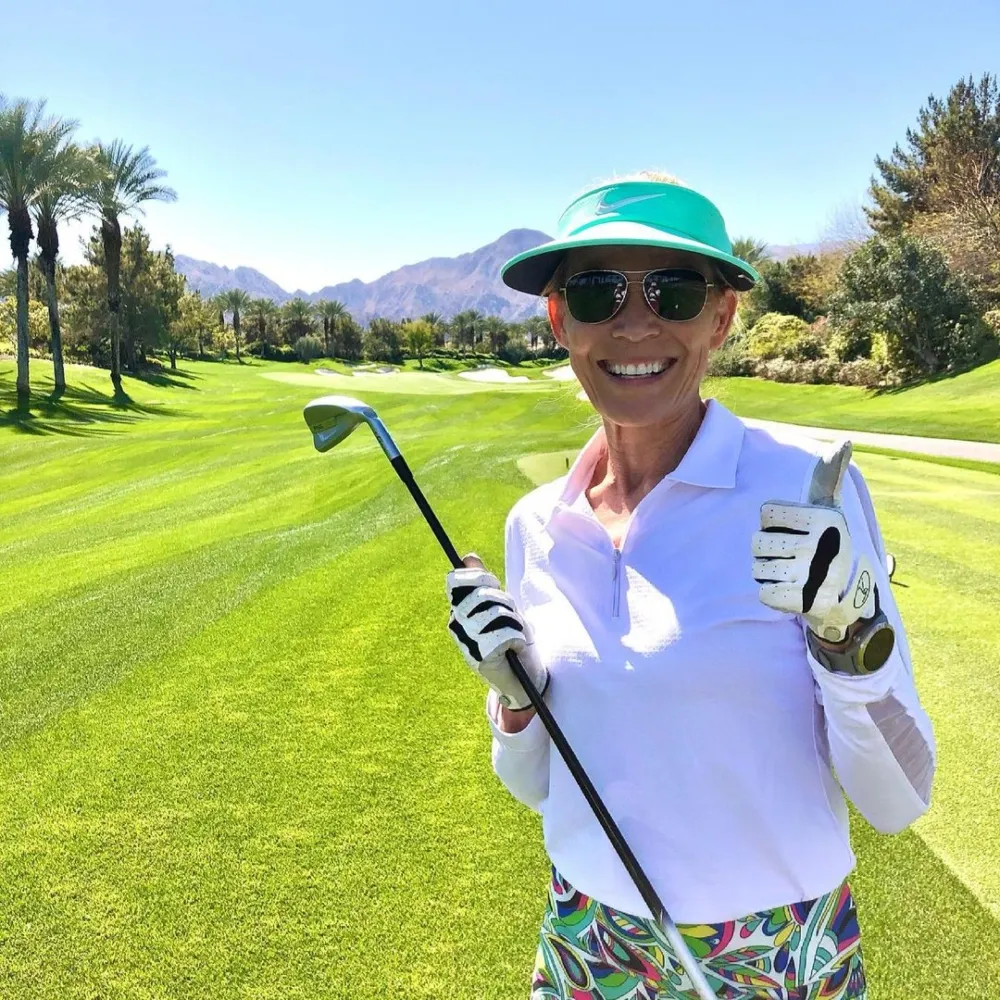 Reportedly, Vanna makes $10 million per year for revealing letters on the classic game show. Vanna White started out as a model and moved to LA to be an actress. Now, she uses her huge income to invest in apartments and flip houses.
Judge Judy – $440 Million
Judy Sheindlin – better known as Judge Judy – has hosted her legal TV series since 1996. From 2005 the star earned $25 million per year for appearing on the show. From 2008 her salary increased to $45 million. And from 2017 it went up again to $47 million.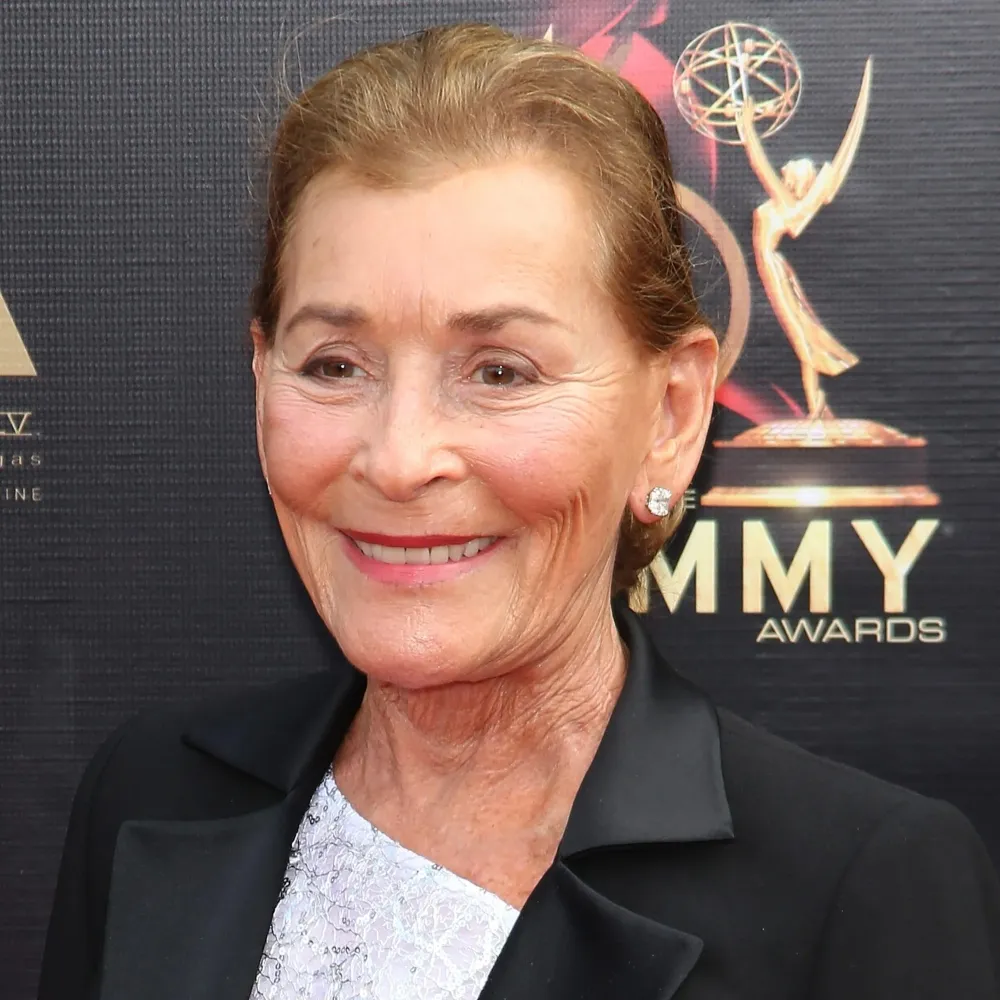 That gives her a net worth of $440 million. While Judge Judy is now off the air, the TV personality now leads spin-off show Judy Justice. Judy Sheindlin is the longest-serving TV arbitrator in courtroom programming history.
Adam Sandler – $420 Million
New York native Adam Sandler first started out as a cast member on SNL in the 90s. Then, he starred in a range of movies that earned over $4 billion at the box office. While the star has received a huge amount of Raspberry award nominations, he's also been praised for his dramatic roles. The actor and filmmaker is worth $420 million.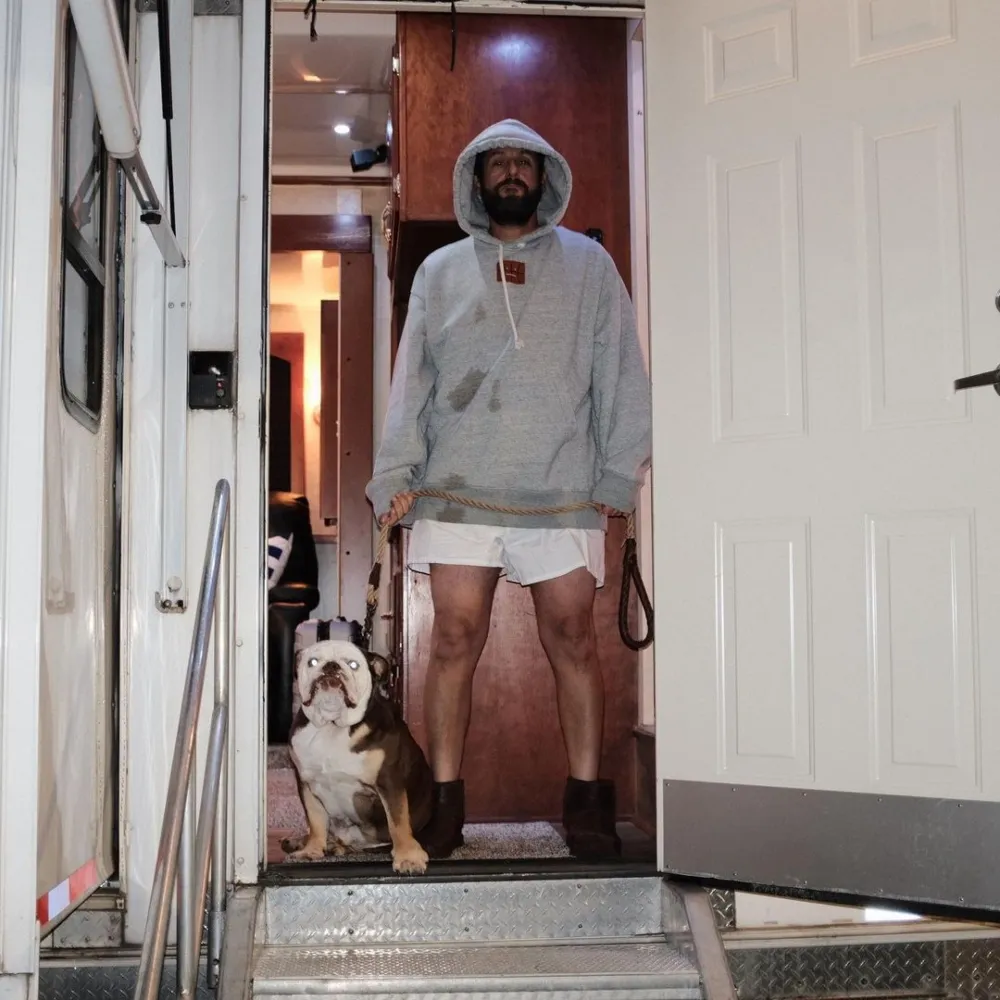 In 1999, Adam Sandler founded his own production company. He makes most of his own films, usually with a reoccurring group of actors.
Steve Harvey – $200 Million
As we've seen with Vanna White, game shows can be big earners. Comedian and TV host Steve Harvey has hosted Family Feud and its celebrity version since 2010. He also hosts his own radio show, the Miss Universe contest, and court comedy series Judge Steve Harvey.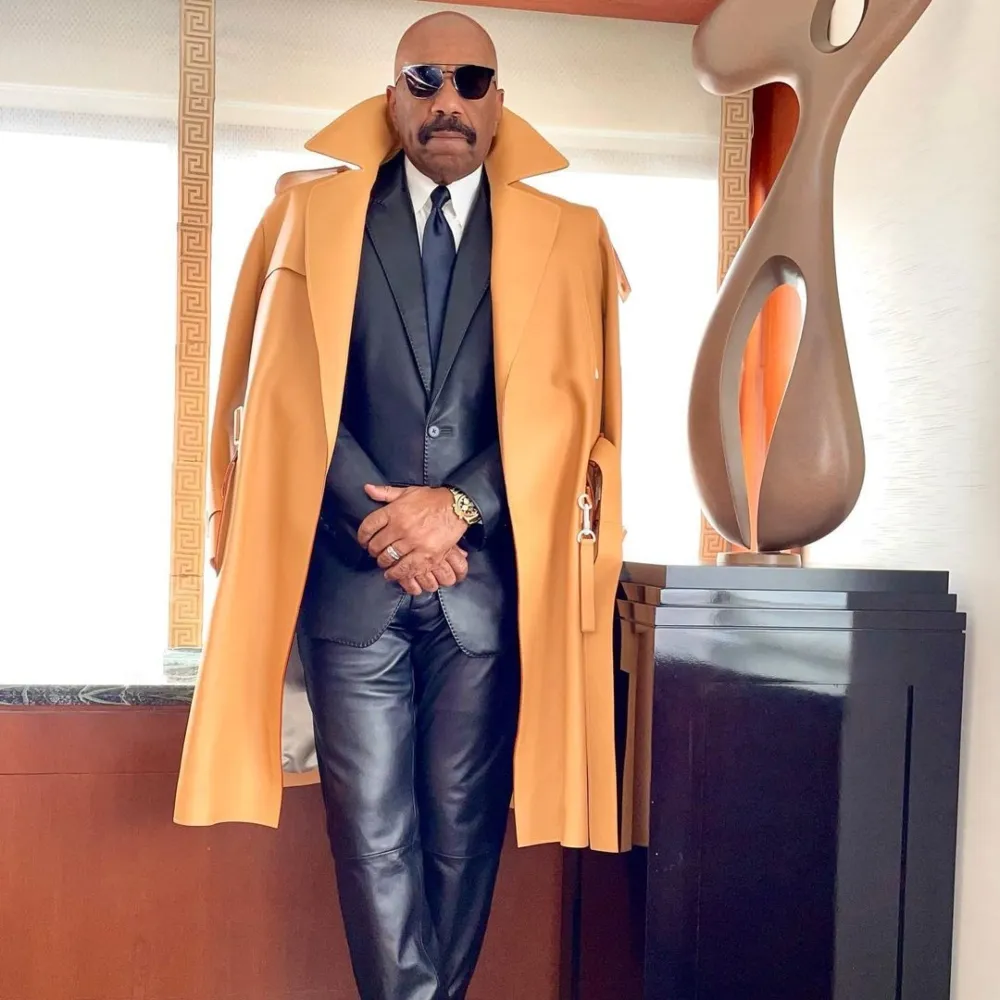 The star's net worth is $200 million. As with many of the famous faces on our list, Steve Harvey also has his own production company. He also has a special events business, and his own clothing line.
Jim Parsons – $160 Million
We've already mentioned that sitcom star Kaley Cuoco earned a million dollars per episode during the later seasons of The Big Bang Theory. Well, so did her co-star Jim Parsons. The four time Emmy award winner was the highest paid TV actor of 2018.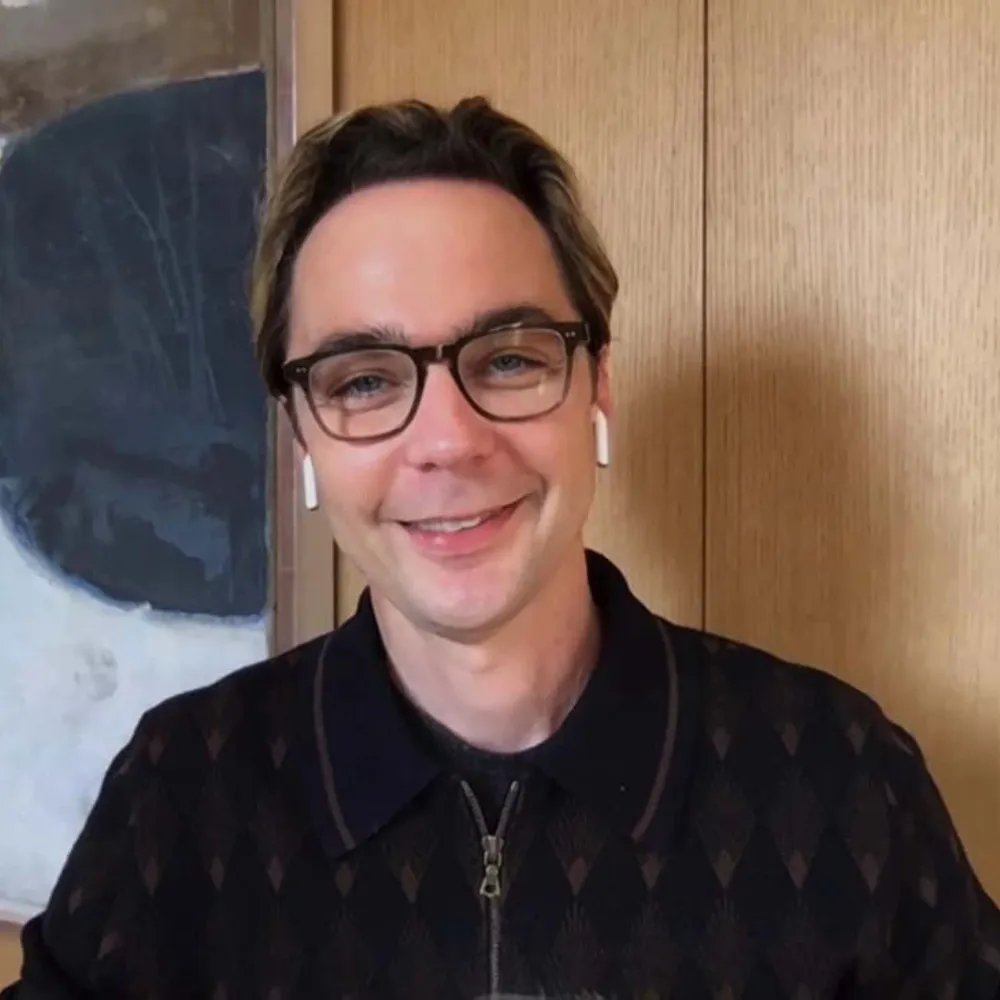 His total net worth comes in at $160 million. In 2015, Jim Parsons co-founded his own production company. It has spawned several series and movies. He also executive produces the spin-off based on his most famous character, Young Sheldon.
Dr. Phil – $460 Million
Phillip Calvin McGraw is more well known to millions of Americans as Dr. Phil. The TV personality first became famous on The Oprah Winfrey Show, and later launched his own TV series. The self-named show started in 2002, and features the host giving advice to a range of guests.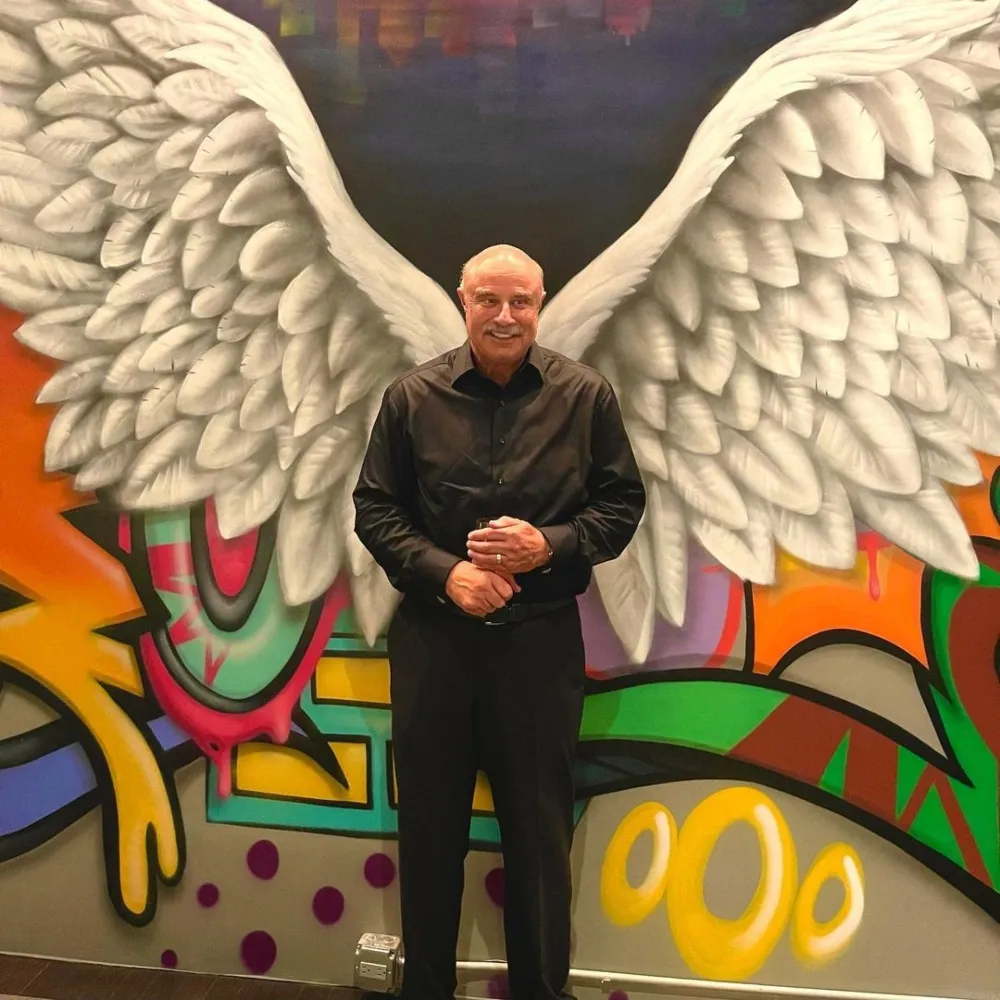 Reportedly, Dr. Phil earns $80 million per year. This gives him a net worth of $460 million. In 2005, the TV host founded his own production company. Stage 29 Productions has created a number of spin-offs, including Decision House.
Jessica Simpson – $200 Million
For a while, it seemed that singer Jessica Simpson would fade away, much like her early reality series Newlyweds: Nick and Jessica. However, Jessica Simpson is not a one-trick pony. The star has appeared in several movies, and side-stepped into the country music genre.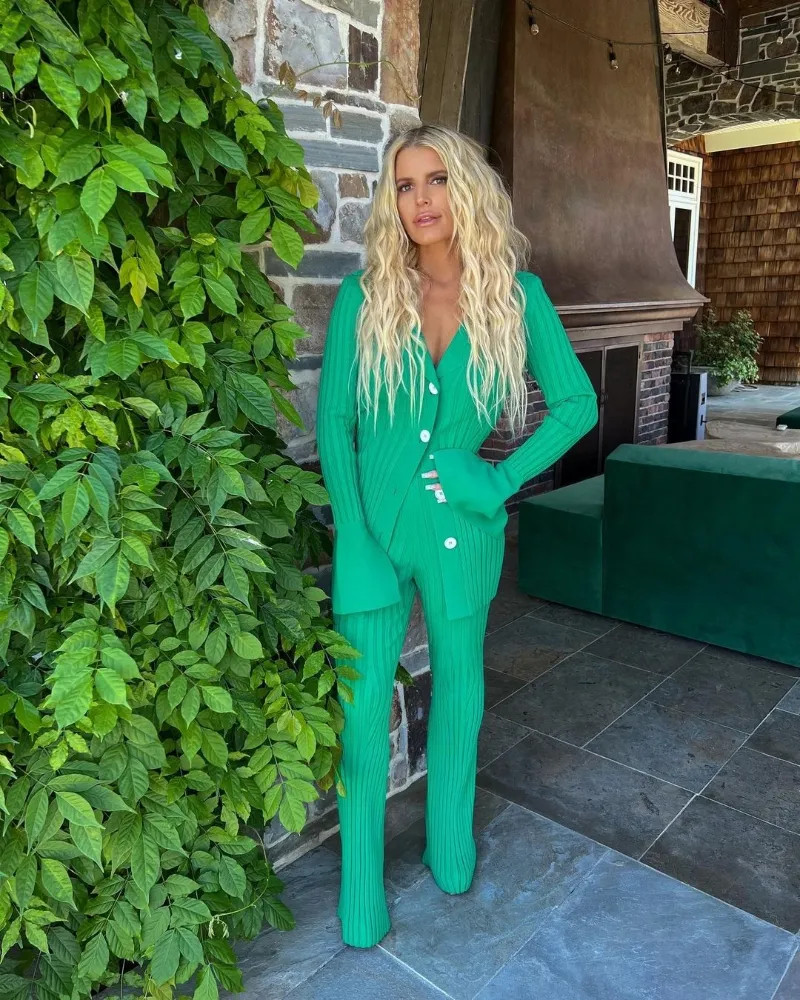 On top of her artistic endeavors, Jessica Simpson has a successful fashion brand. Her clothing line, The Jessica Simpson Collection, has earned over $1 billion. The star's total net worth is an impressive $200 million.
Adam Levine – $160 Million
Maroon 5 frontman Adam Levine has earned his $160 million fortune in a variety of ways. As well as being a Grammy award-winning musician, the star is also a popular TV personality.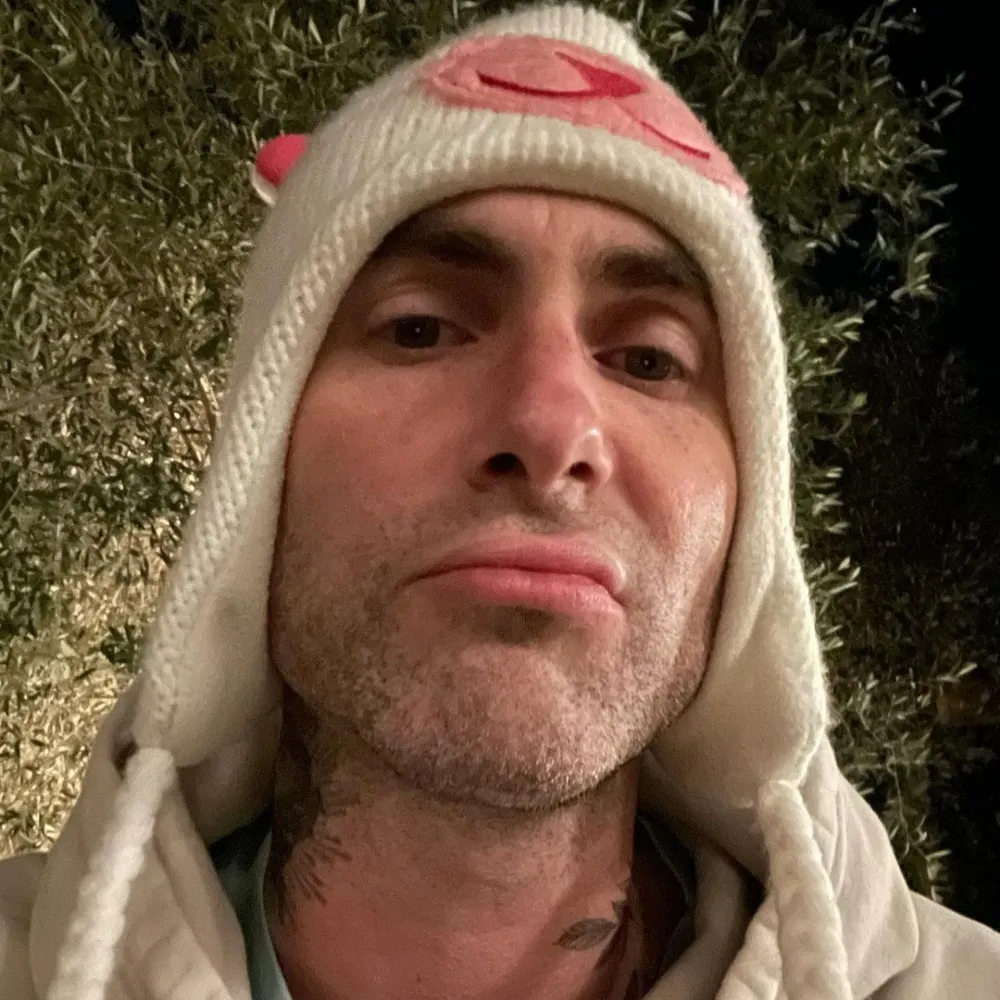 The California native was a coach on The Voice from 2011-2019, and that pays pretty well. To be precise, it pays $14 million per year. Adam Levine also owns a record label and a production company. He has appeared in various movies, and collaborated with Kmart for a menswear collection.
Ed Sheeran – $200 Million
English musician Ed Sheeran started writing songs when he was just 11 years old. Today, his skills have earned him a net worth of $200 million. The singer-songwriter is one of the world's best selling artists.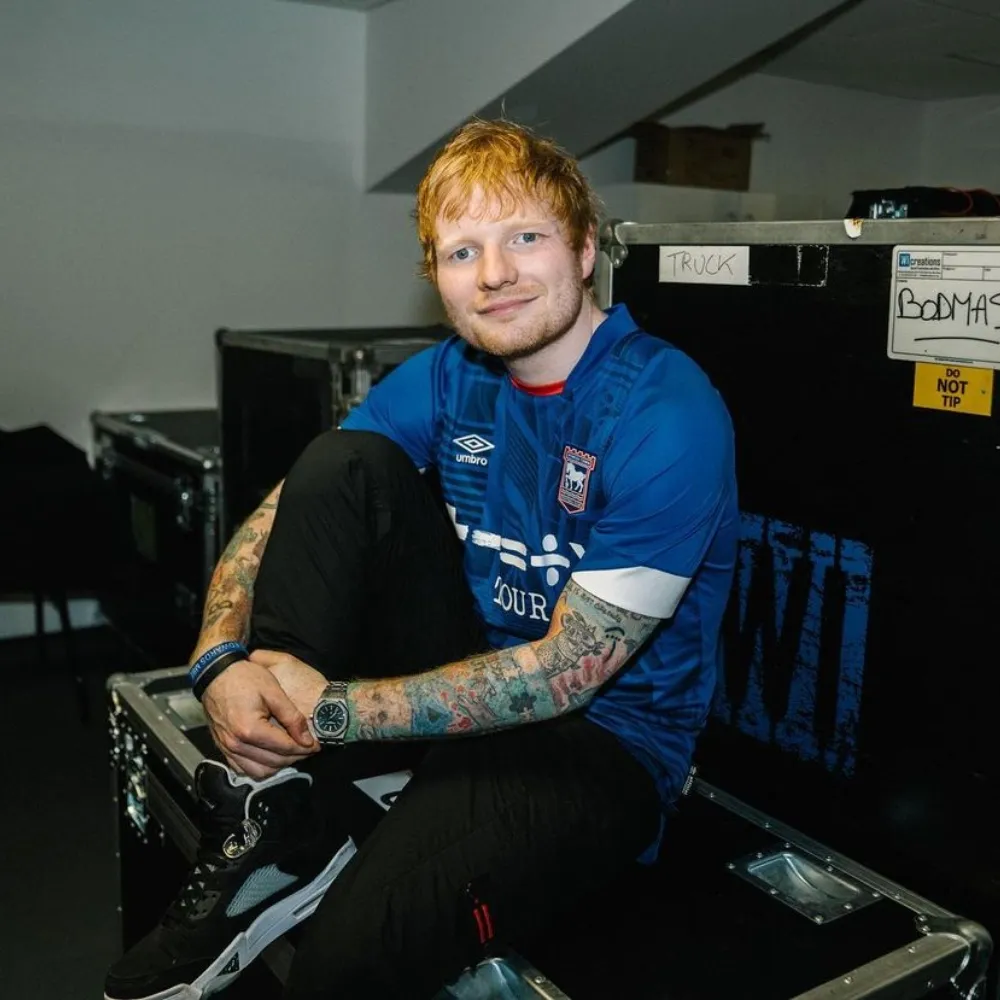 Both "Shape of You" and "Castle on the Hill" broke records in multiple countries by debuting at the top of the charts. Of course, Ed Sheeran doesn't just make money from record sales. Reportedly, the star made $64 million between 2019-2020 from touring.
George Clooney – $500 Million
He's an incredibly famous movie star, but George Clooney doesn't just have movie money. The award-winning actor owns a production company, and also founded an extremely popular beverage brand. In total, this gives him a hefty net worth of $500 million.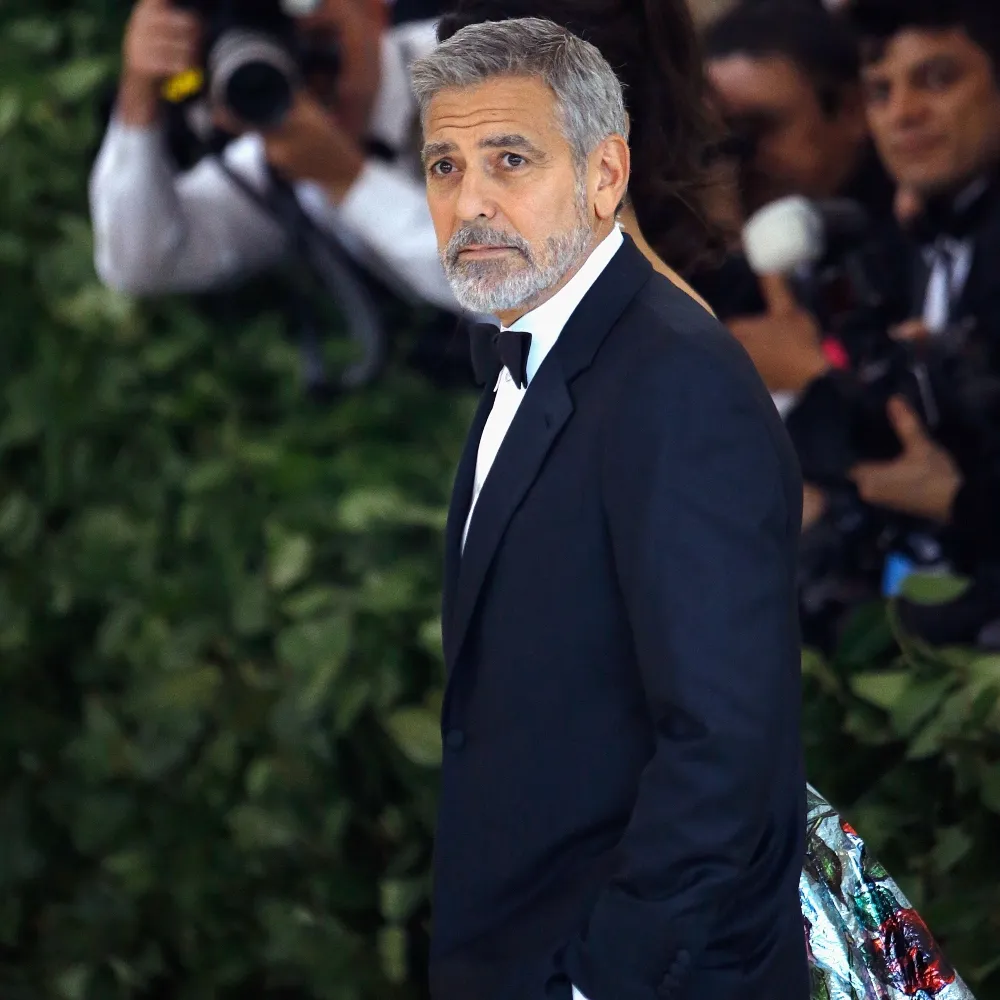 As with some of the other wealthy celebs on our list, George Clooney is very involved in activism. The star has supported humanitarian work across the world. He is also an advocate of gun control and LGBT rights.
Kenny G – $100 Million
Kenny G isn't the most famous name on our list, but he does have a surprisingly large net worth. The saxophone player is one of the best-selling artists of all time, having sold over 75 million records. Plus, the musician made some savvy investments.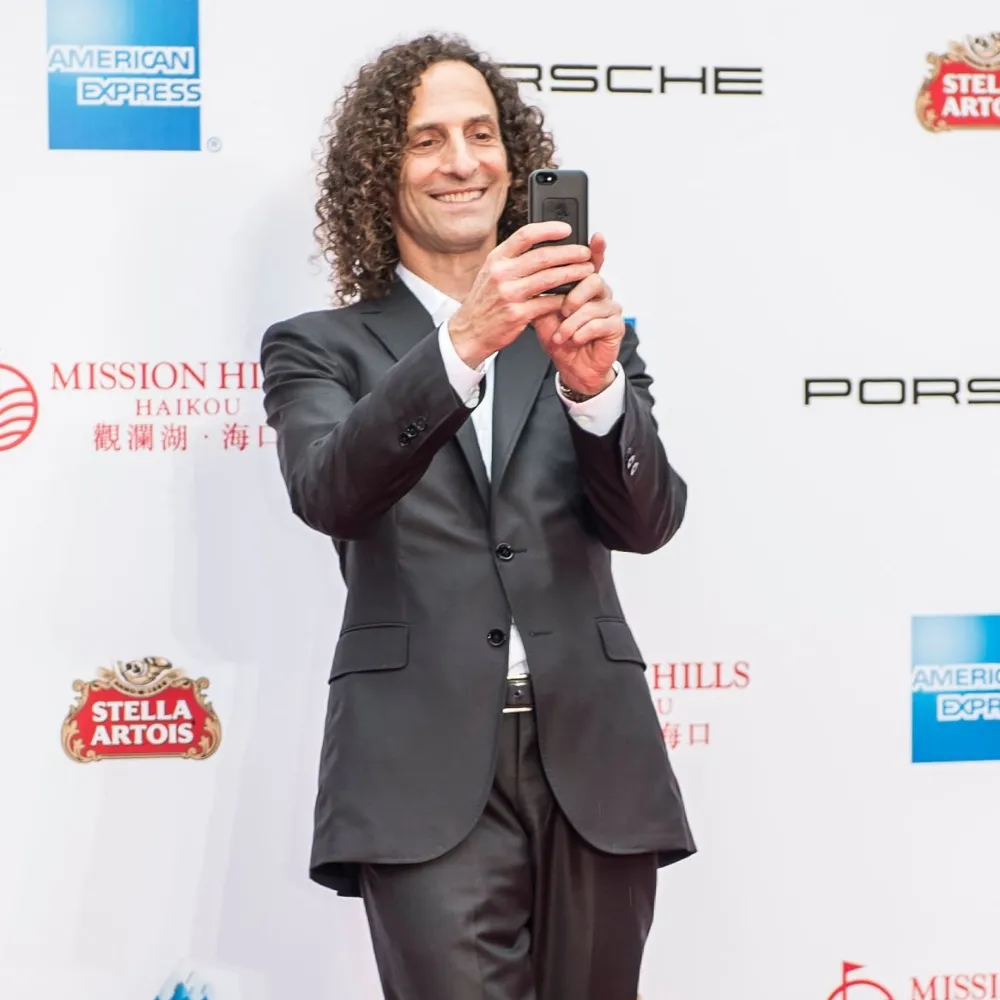 He was an early investor of Starbucks, which netted him some serious profit. Starbucks and saxophone money combined gives him a net worth of $100 million. Kenny G is a licensed pilot and owns a seaplane which he flies regularly.
Kanye West – $400 Million
Look, it's not surprising that Kanye West is rich. However, not too long ago he was much richer, worth approximately $2 Billion. His recent comments saw him lose his whopping deal with Adidas which was reportedly worth $1.5 Billion.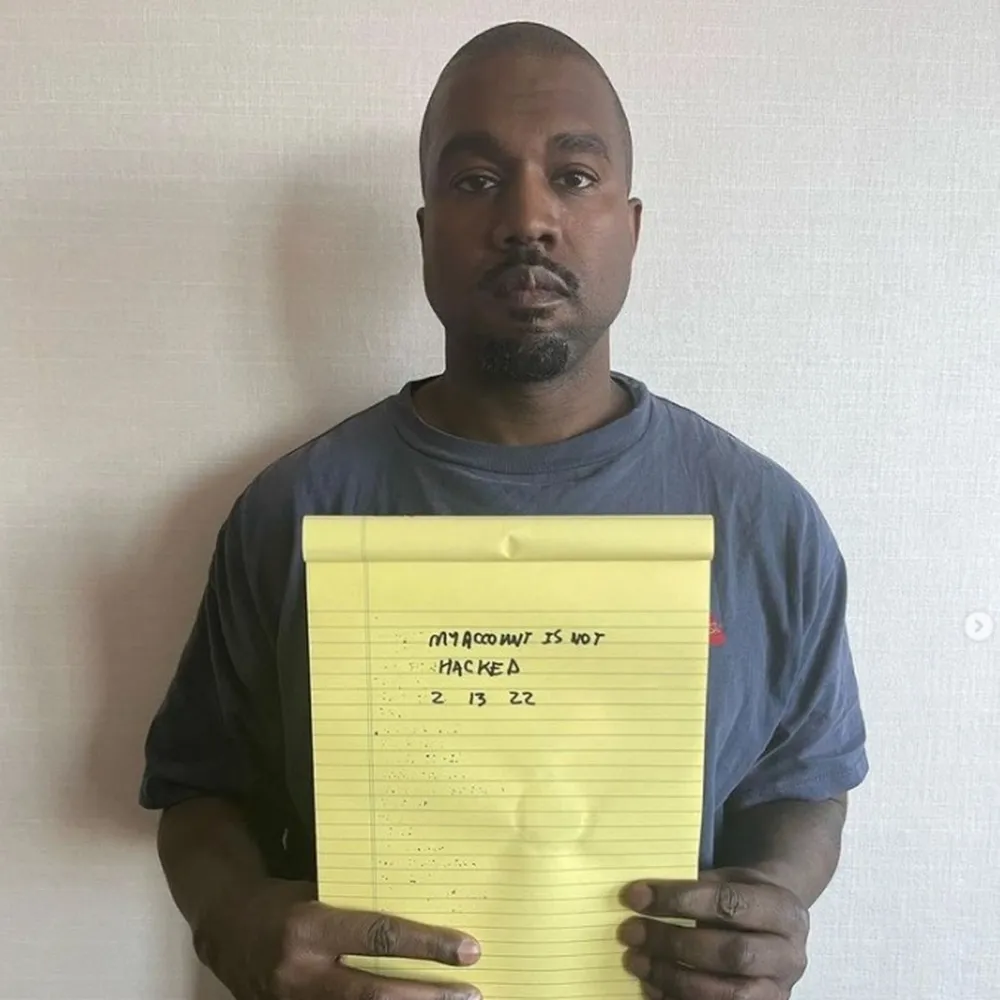 He's still considered one of the most influential hip-hop musicians of all time. Seriously, the man has 24 Grammys. Beyond music, Kanye has a thriving fashion career, and we're sure he'll pick himself back up and rejoin the Billionaire club in the future.
Simon Cowell – $600 Million
It's one thing to be a judge on a TV talent show. It's quite another to have created the formats themselves. English TV personality and record executive Simon Cowell created both The X Factor and the Got Talent formats.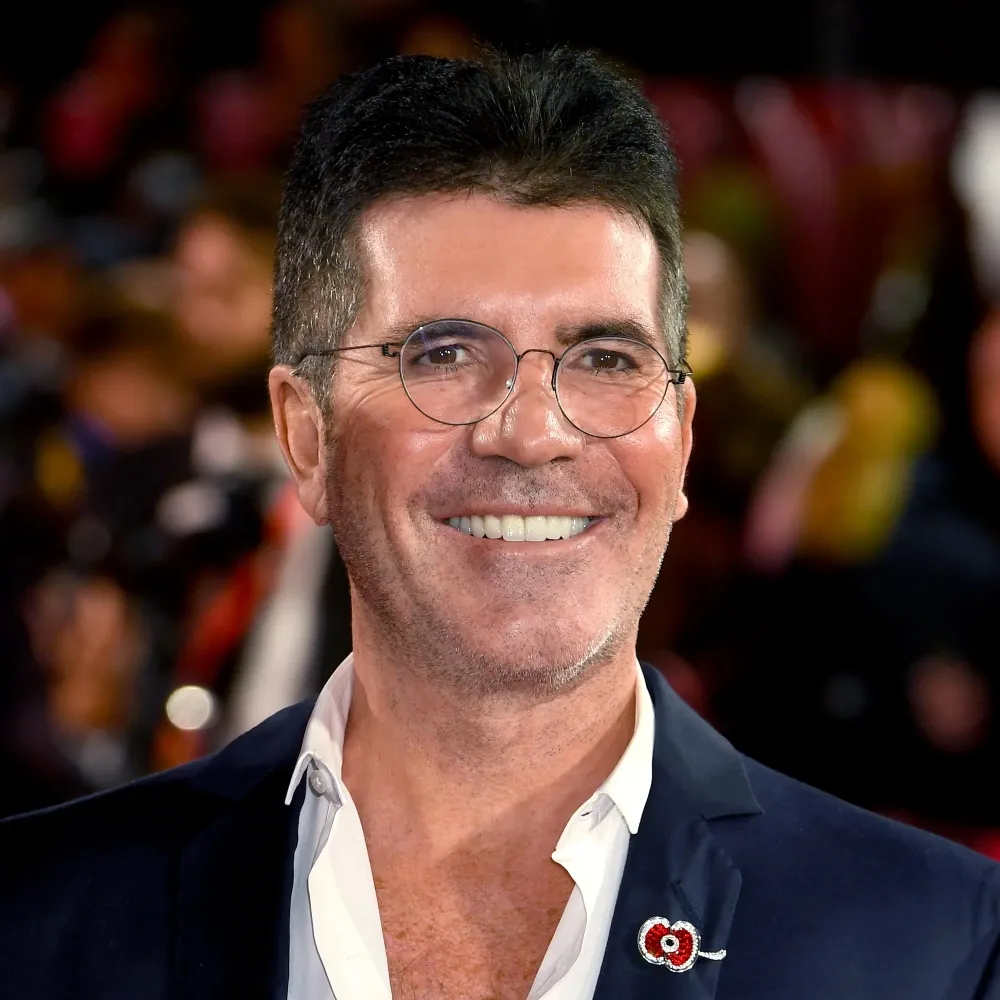 Both have been sold to countries around the world, netting the businessman a ton of cash. Simon Cowell is also the sole owner of British entertainment company Syco. He has produced acts such as Little Mix, One Director and Susan Boyle.
Samuel L. Jackson – $250 Million
As we've seen, it pays well to play a recurring character in a superhero franchise. Samuel L. Jackson was extremely prolific before he started portraying MCU character Nick Fury. The actor earns around five million dollars every time he depicts the S.H.I.E.L.D general.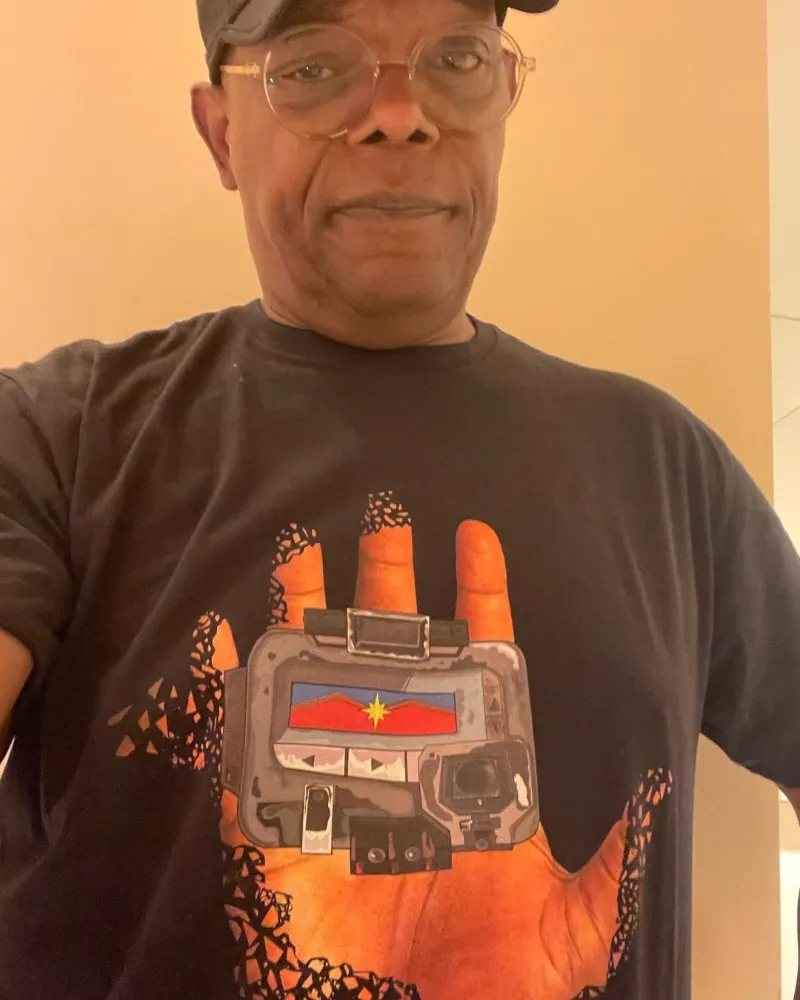 In fact, the character was originally designed to look like the star, long before he played him on screen. Samuel L. Jackson is the highest-grossing actor of all time. Like Jackie Chan, he has appeared in over 150 movies.
Howard Stern – $650 Million
American broadcaster Howard Stern has been on the radio since the 1970s. His self-named show first gained popularity when it was nationally syndicated in 1986. At its peak, the show brought in a huge 20 million listeners. To date, Howard Stern's net worth is $650 million.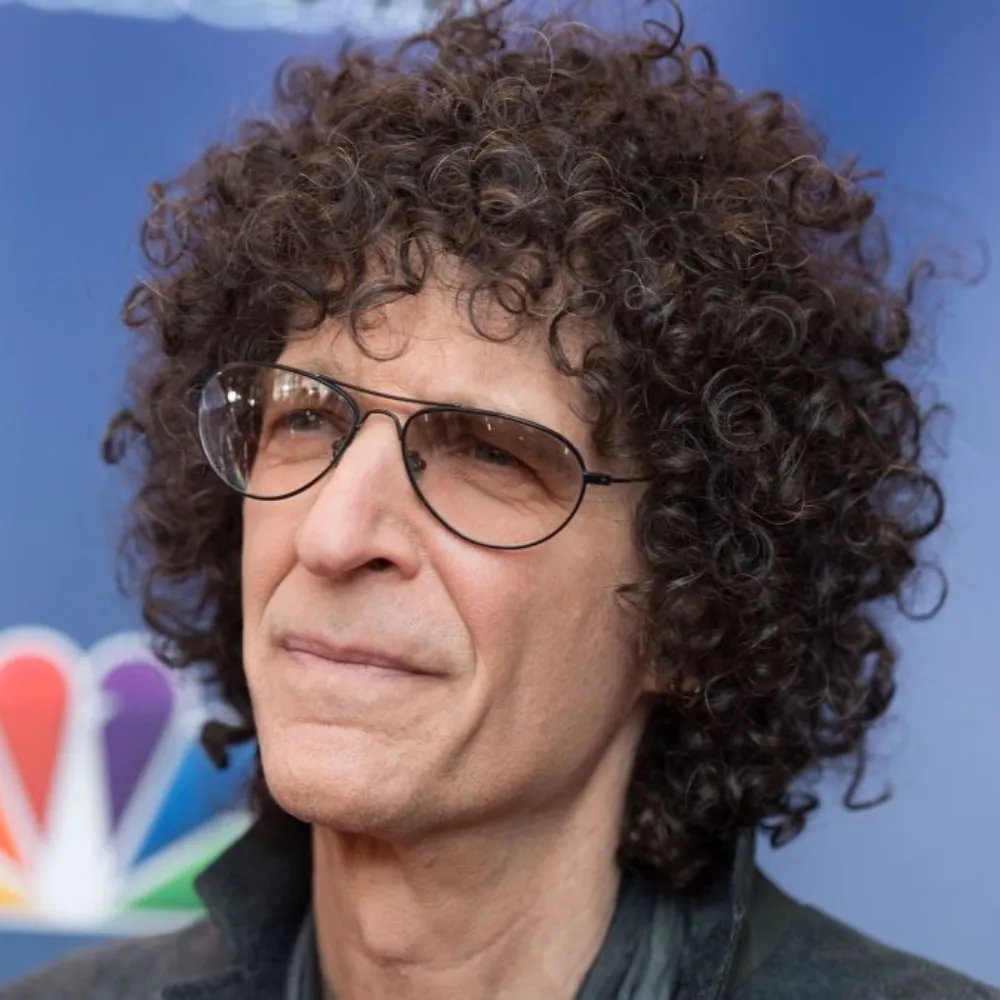 Asides from radio, Howard Stern has written books and appeared on TV and in film. He was a judge on America's Got Talent from 2012 to 2015, and starred in biographical comedy movie Private Parts.
Bono – $700 Million
Paul Hewson — better known as Bono — made his name as lead vocalist and songwriter for rock band U2. Outside of music, the star is a keen real estate investor. He was also a managing partner in a private equity firm that invested in a range of companies.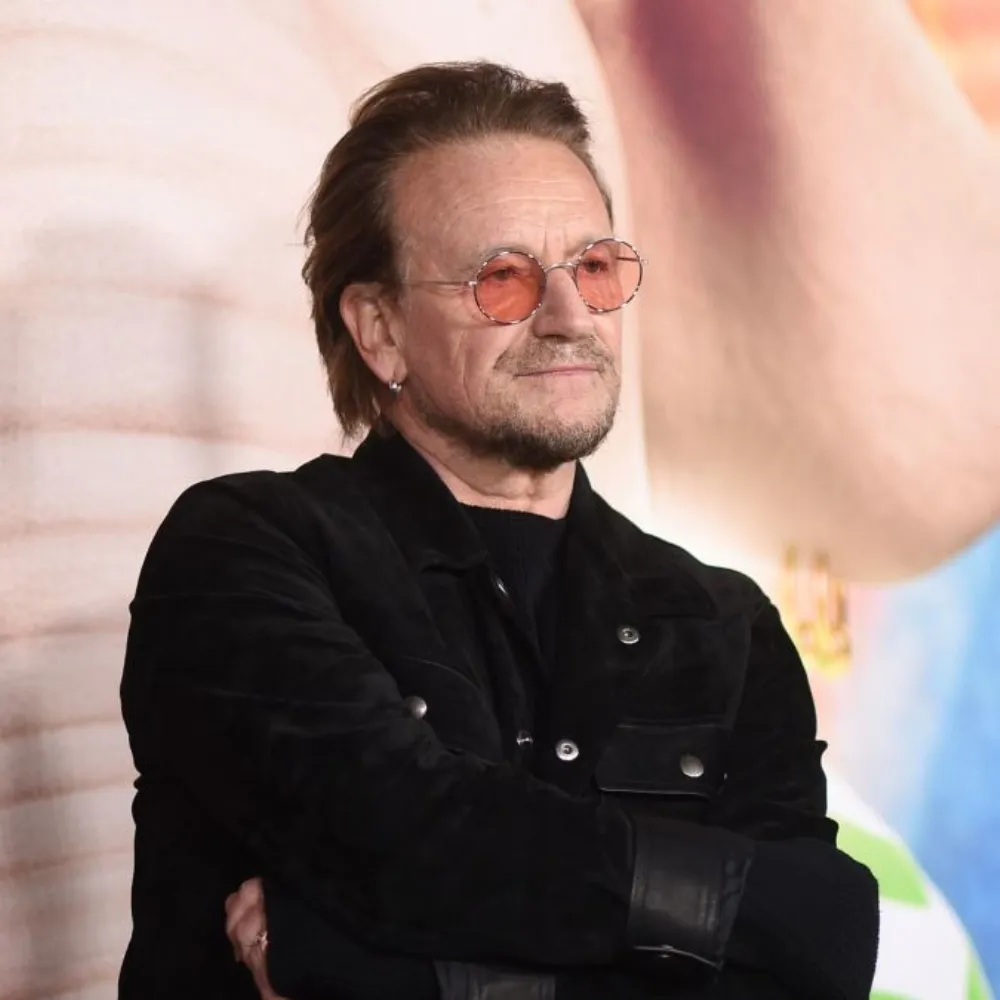 All in all, Bono is worth a cool $700 million. The star and his wife also co-founded a fashion brand named EDUN in 2005. More recently, Bono joined the board of directors for a drone delivery company.