This chicken noodle soup is the absolute BEST! It's incredibly flavorful, with simple ingredients perfect for colder days. Packed with hearty chunks of chicken and veggies, it's the ultimate comfort food. Ideal for when you're under the weather, it warms you up and fills you with goodness. My family loves it, and yours will too! Pair it with easy bread, homemade by Grandma or these rolls, and you're good to go. Trust me, double the recipe for a cozy winter staple!
Ingredients to Make Chicken Noodle Soup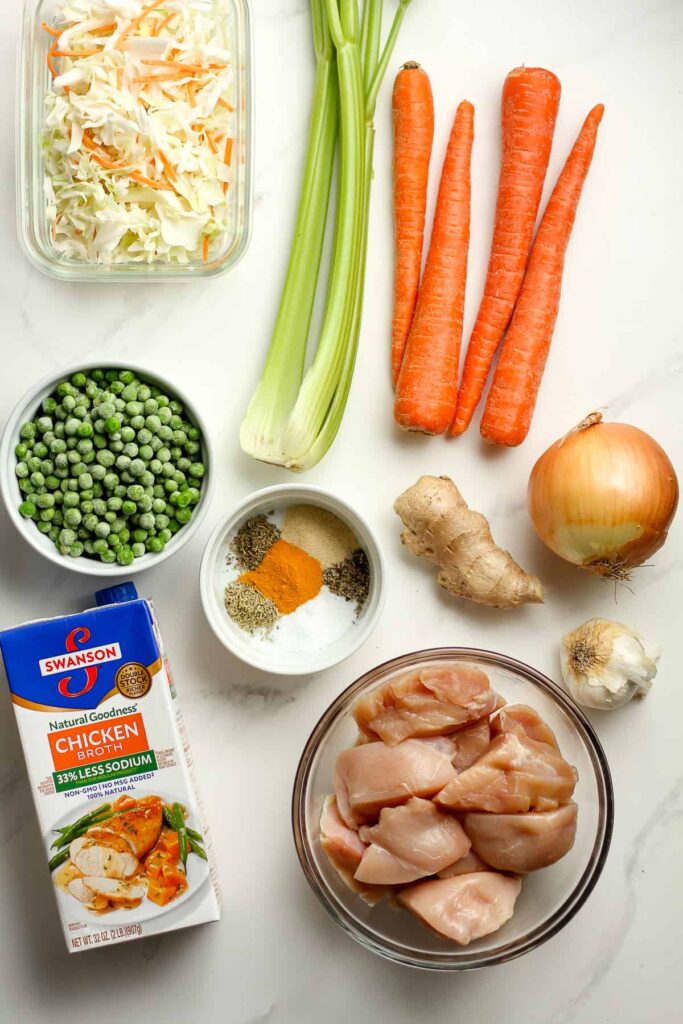 Warm up your winter with this easy chicken noodle soup! It's a breeze to put together, especially if you have leftover chicken. Find the exact ingredient measurements in the recipe card at the bottom of the post.
Olive oil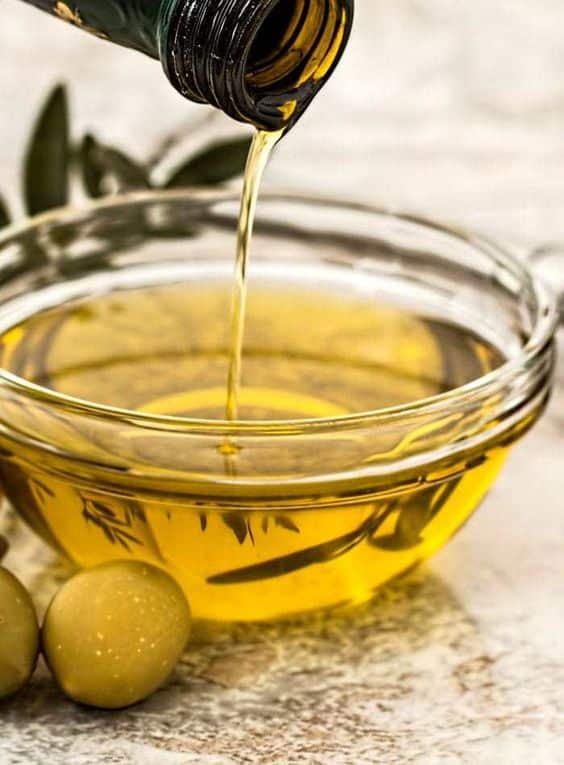 Olive oil is great for sautéing your vegetables and making sure that they don't stick.
Carrots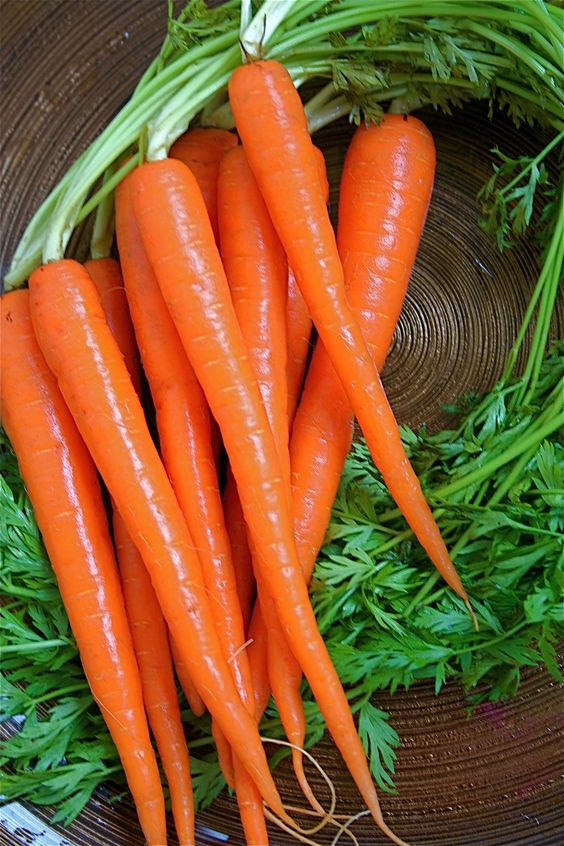 Slice these up as thick as you prefer.
Celery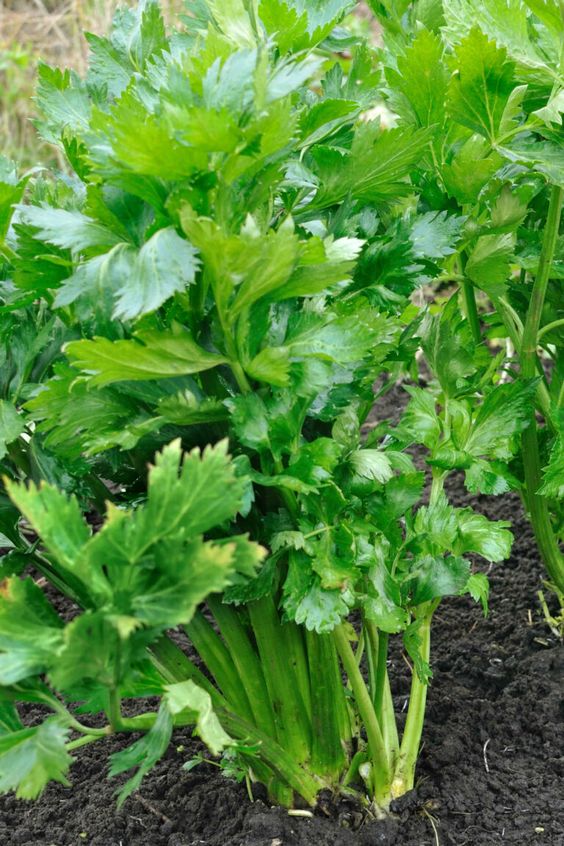 Adjust the vegetable slices to your liking—whether larger or smaller. My kids prefer them finely chopped!
Onion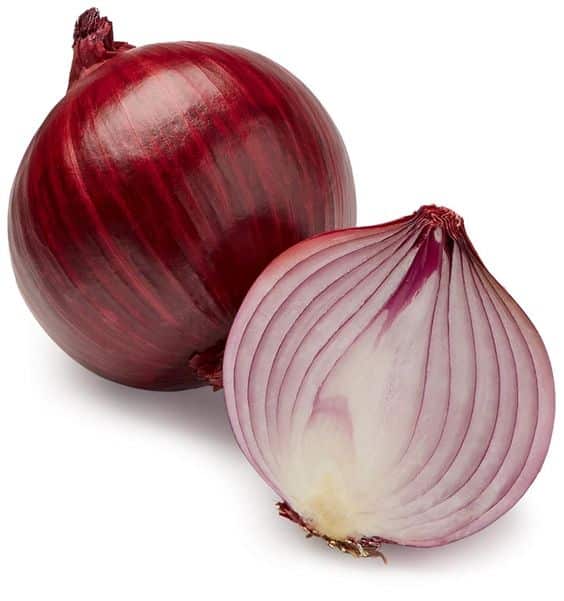 Chop this onion up into pieces that are the same size so that it cooks evenly.
Garlic Cloves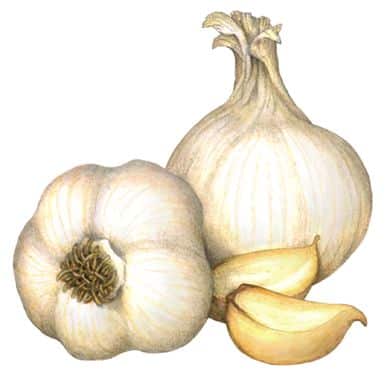 If you don't have any fresh garlic cloves on hand then you can use minced garlic. 1/2 teaspoon equals about 1 clove of garlic.
Thyme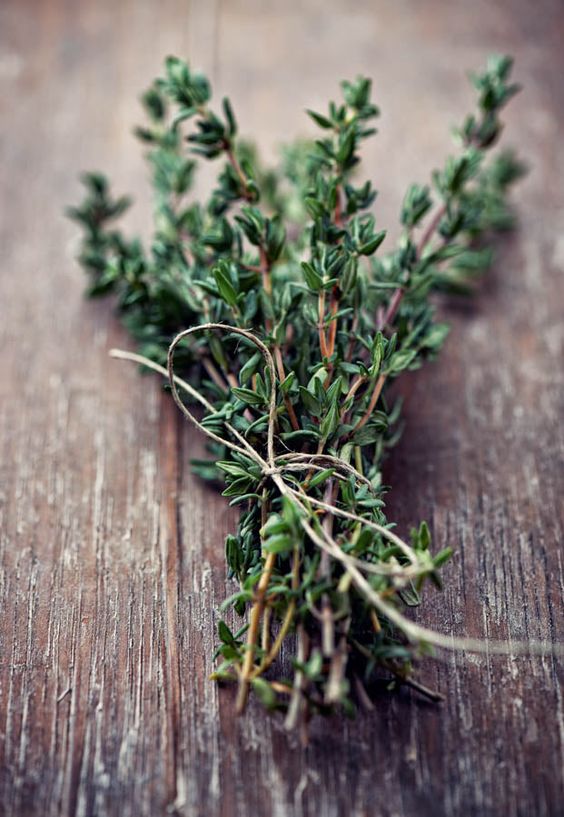 Fresh thyme stems really add a deep flavor to the broth.
Salt and pepper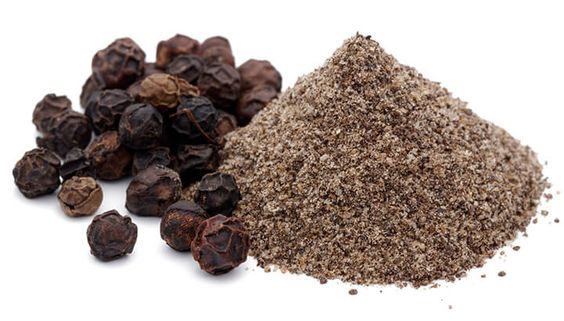 You only need a pinch to have these make an impact.
Chicken broth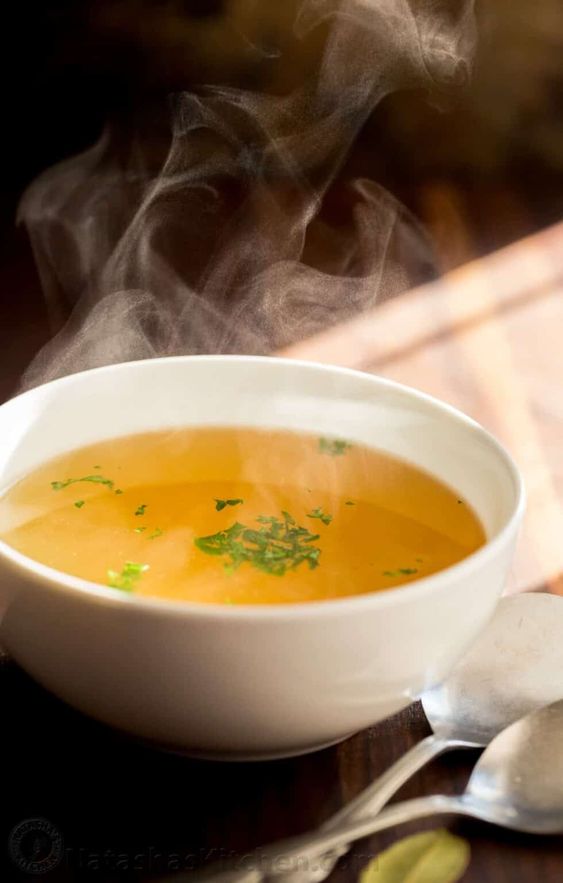 The chicken broth adds a lot of depth and flavor to the base of the soup.
Egg noodles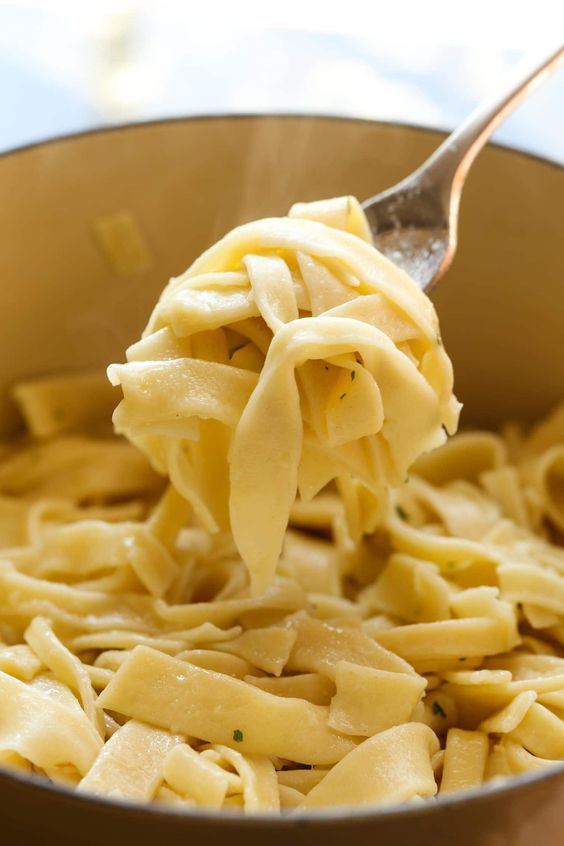 Using egg noodles that are thick will help to soak up the broth when eating.
Chicken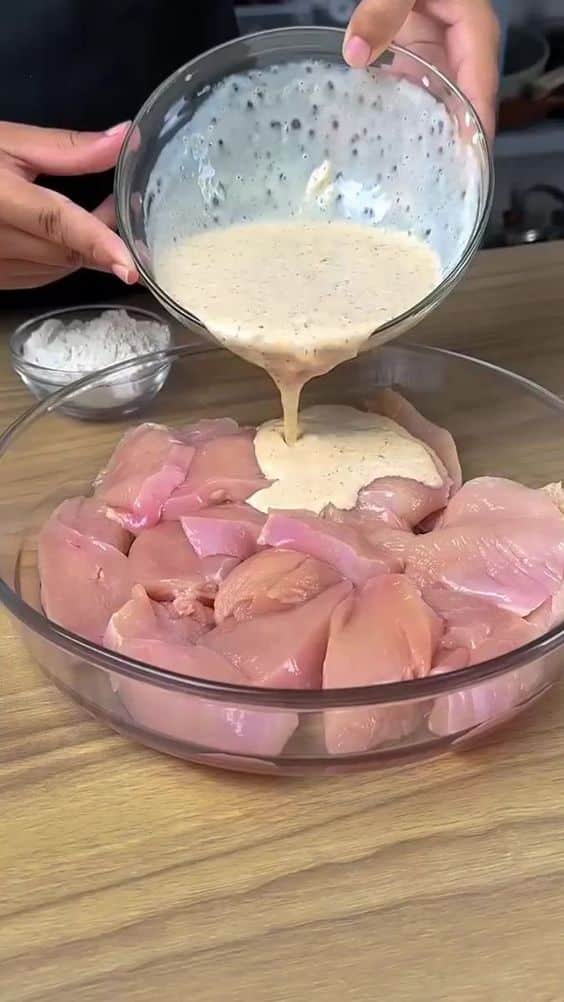 Utilize leftover chicken or make it simple by grabbing a rotisserie chicken from the store—shred it up for an easy and delicious addition to this recipe!
Parsley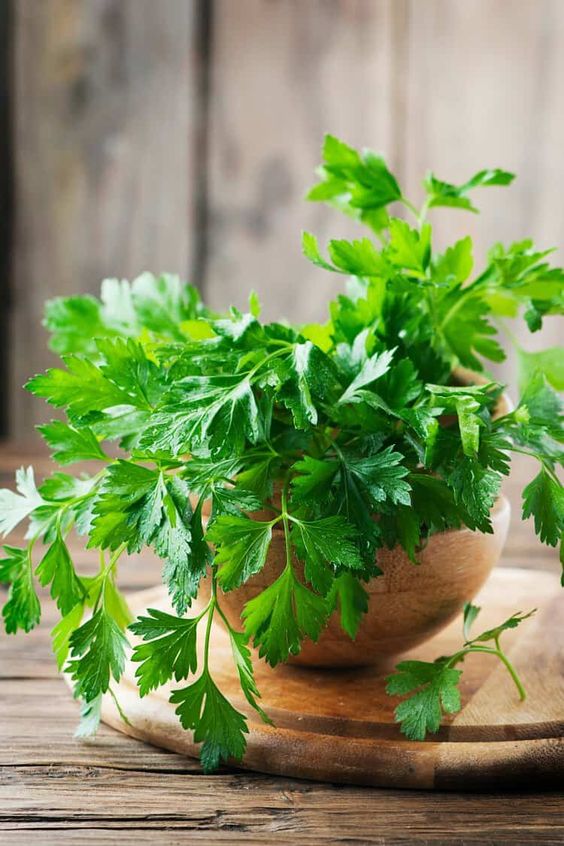 The parsley pairs well with the thyme creating a very flavorful seasoning.
How to Make Chicken Noodle Soup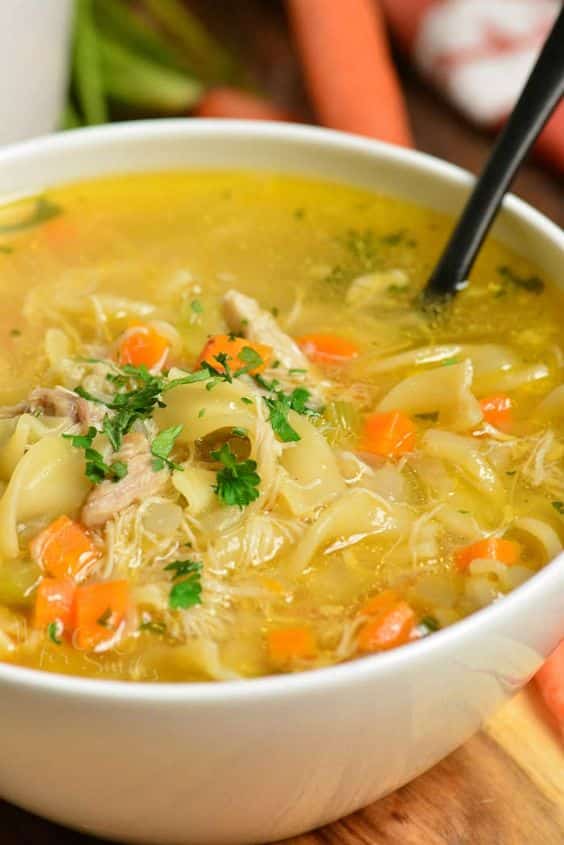 Whip up chicken noodle soup in a snap! Sauté veggies, add broth and noodles, then simmer with leftover chicken. In just 20 minutes, enjoy a quick and easy dinner.
Prepare Ingredients:

Shred leftover chicken or use a store-bought rotisserie chicken.
Chop vegetables into desired sizes.

Sauté Vegetables:

In a pot, sauté chopped onions, carrots, and celery until they soften.

Add Chicken and Broth:

Incorporate shredded chicken into the pot.
Pour in chicken broth until the ingredients are covered.

Season to Taste:

Sprinkle salt, pepper, and your favorite herbs for added flavor.

Bring to Simmer:

Allow the soup to come to a gentle simmer. This lets the flavors meld.

Add Noodles:

Introduce noodles to the simmering soup. Cook until they reach the desired doneness.

Serve Hot:

Once noodles are cooked, your chicken noodle soup is ready.
Ladle into bowls and serve piping hot.

Optional Garnishes:

Consider adding fresh herbs like parsley for a burst of freshness.
Enjoy your homemade Chicken Noodle Soup, a perfect blend of simplicity and heartiness!
In conclusion, crafting the best Chicken Noodle Soup is a breeze with these simple steps. Whether using leftover chicken or a rotisserie option, the process is quick and effortless. Sautéing veggies, adding broth and noodles, and simmering with seasoned chicken create a warm, comforting dish. In just 20 minutes, you can savor a homemade dinner that captures the classic flavors of this beloved soup. Customize with your preferred herbs and garnishes for a delightful and heartwarming bowl of the best chicken noodle soup, perfect for cozy evenings or a quick, soul-soothing meal.