Elvis Presley, famously known as "The King," was renowned for his powerful voice and commanding presence. He was a prominent figure in the music industry and captivated the hearts of women for years. Despite his success, his personal life and that of his family's were fraught with difficulties, hidden truths, and controversies which emerged in the memoirs of his wife and daughter following his death. The publication of these books brought to light some astonishing revelations about Presley that had remained hidden from the public eye. With the truth finally out, we now have insider knowledge about what The King was keeping secret and what mysteries he took to his grave.
The King Was A Twin
Although Elvis Presley was famously known as 'The King', his family with wife Priscilla and daughter Lisa Marie gained immense popularity but also faced numerous scandals.

The legacy of the Presley family, which includes struggles with addiction, extramarital affairs, and numerous marriages, will always be remembered. Although Elvis may appear to be a unique individual, he was actually a twin and had a brother who was born at the same time but unfortunately did not survive. This brother's name was Jesse Garon Presley.
The Affairs
Elvis was widely regarded as a handsome and charming man, which attracted the attention of numerous women. In addition to being married to Priscilla, he engaged in multiple romantic relationships with other women and yearned for the company and affection of women following the passing of his mother.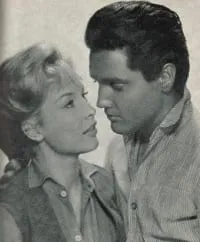 Elvis was approached by certain women regarding his union with Priscilla and consistently claimed that their marriage was unrestricted, allowing him to do as he pleased. Additionally, a few of these women who spoke up attested that his personality was altered due to his consumption of pills.
Elvis Was A Germaphobe
When Priscilla made a disclosure in 2015, she mentioned that Elvis had a significant concern regarding germs and was unable to handle it. She disclosed that Elvis would refuse to use utensils belonging to anyone else by saying that;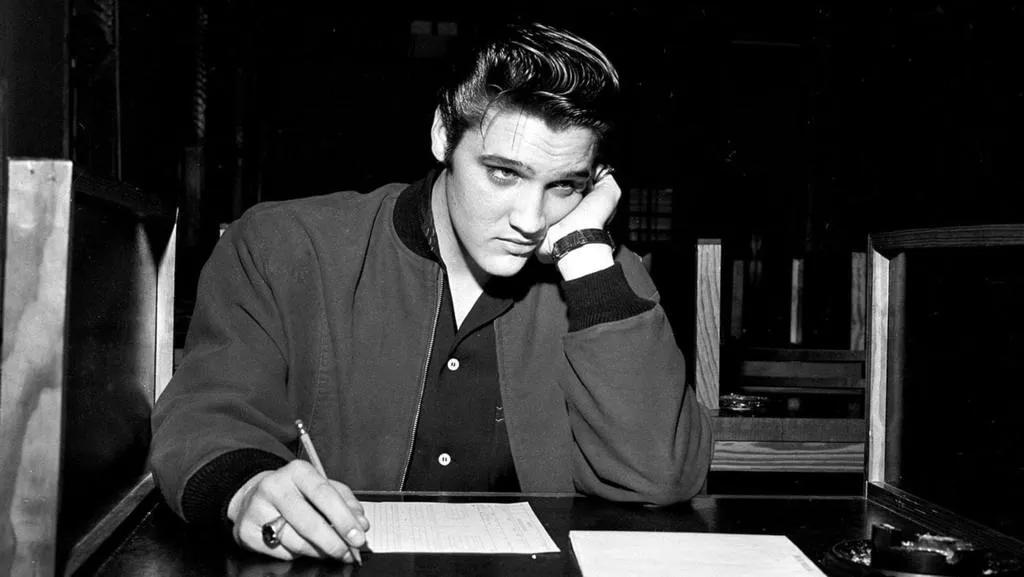 He had a dislike for eating at other people's homes as he preferred to use his own silverware and drinking cups. He found it difficult to drink from cups that other people had used before and would carefully sip from the side of the cup near the handle as he knew that most people wouldn't drink from that area.
Elvis Forced To Wed
In 1966, Elvis proposed to Priscilla, but several people have suggested that he was coerced into the marriage. Reportedly, Priscilla threatened to reveal their relationship to the media and her father threatened to press charges against Elvis for transporting a minor across state lines for sexual purposes if he did not marry her.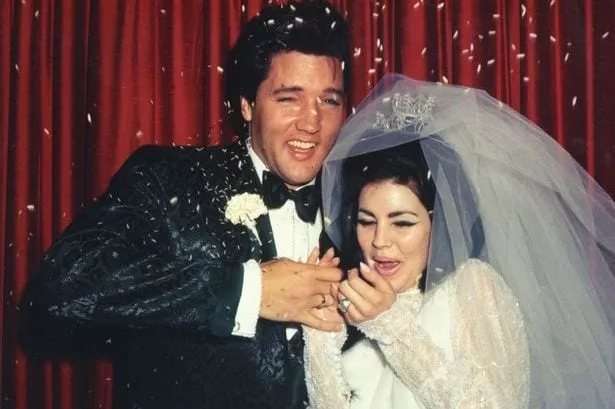 In addition, Elvis was obligated by a morals clause in his RCA contract and understood that he had to comply with it. This supposedly caused him to cry before the event.
Elvis Stood Out From His Appearance
In his third year of high school, Elvis was distinctive among his peers because he had a more grown-up look. He sported sideburns and used rose oil and vaseline to style his hair.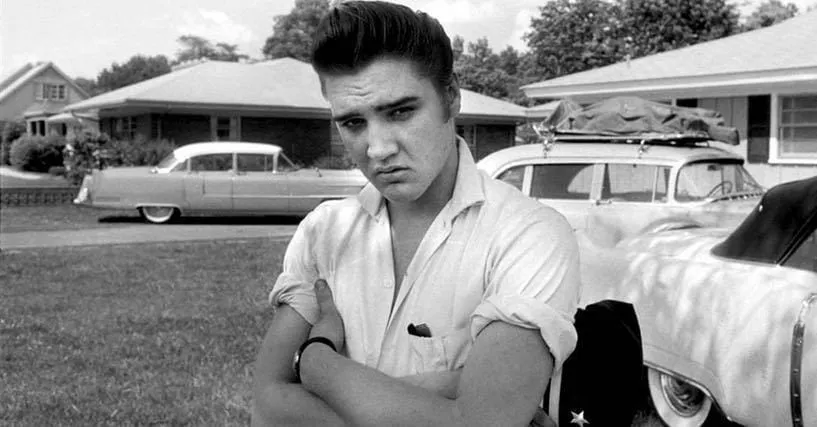 Although it wasn't commonplace at the time, his distinctive manner would eventually catapult him to worldwide fame as one of the most renowned celebrities. Additionally, instead of engaging in typical adolescent pursuits, he would utilize his leisure time immersing himself in the blues scene on Beale Street in Memphis.
The First Night
Elvis was reputed to have a preference for virginal girls, and Priscilla was among those deemed suitable. They consummated their relationship on their wedding night, and according to popular belief, their daughter Lisa Marie was born exactly nine months after.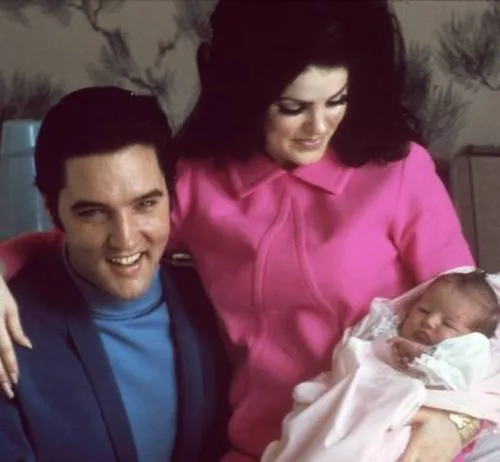 Interestingly, Elvis lost interest in his wife and was repelled by the fact that she became a mother, despite having given birth to their baby girl. This, among other factors, contributed to Elvis' tendency to flirt outside his marriage.
Lisa Marie Got The Estate
At the tender age of nine, Lisa Marie inherited a substantial portion of her late father's estate, alongside Elvis's father and grandmother, Vernon Presley and Minnie Mae Presley, who were the other two heirs.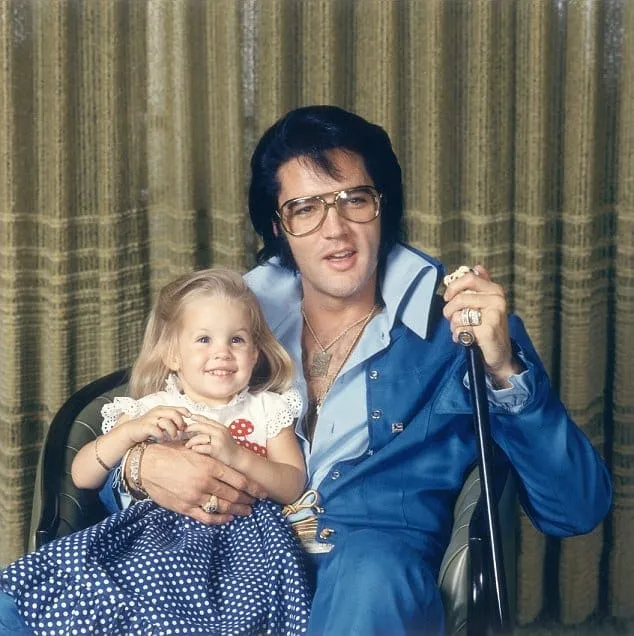 Following the passing of both individuals in 1979 and 1980, Lisa Marie emerged as the only beneficiary and acquired ownership of Graceland, Elvis's residence. Nevertheless, it wasn't until Lisa Marie reached the age of 25 in 1993 that she became the complete proprietor of the property worth around $100 million. Currently, Lisa Marie has sold off 75% of the estate.
Priscilla's Not So Innocent
Despite the widespread rumors mainly revolving around Elvis and his extramarital relationships, it was revealed that Priscilla also engaged in unfaithful behavior. Since her husband showed no interest in her, Priscilla sought intimacy with other men.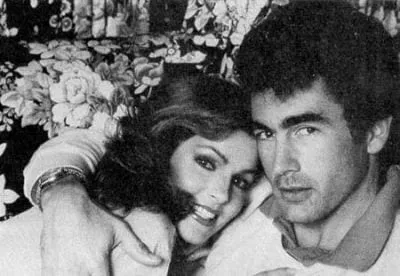 According to reports, Priscilla had romantic involvement with two of her instructors – Mark, who taught her dance, and Mike Stone, who taught her karate. Apparently, Elvis attempted to show her affection when he learned of her actions, but it was too little too late.
Elvis's Father Went To Jail
In order to maintain Elvis's positive reputation, the fact that Elvis's father, Vernon Presley, was incarcerated for a forged check and sent to Mississippi State Penitentiary in Parchman was not disclosed until after Elvis's death. This information was revealed only in 1976.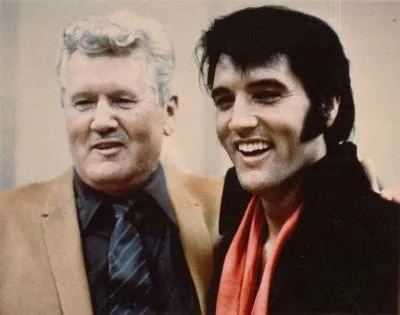 Before this incident, he had already stayed in the Tupelo imprisonment for six months, anticipating a trial. The check was related to the transaction of a pig, and Vernon was dissatisfied with the payment; hence, he fraudulently altered the check by adding some extra zeros to obtain more money.
Elvis Was Packing
As a southern native, Elvis was a passionate gun enthusiast and had a fondness for carrying them on his person regularly. It is rumored that he possessed approximately 37 distinct kinds of guns, including rifles and machine guns.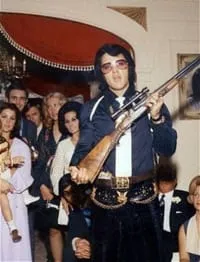 It was observed that he strongly disliked singers Mel Torme and Robert Goulet and would fire his guns at the TV screen whenever they appeared. One of Elvis' guns was sold for $28,000 following his death.
The Divorce
Due to Elvis and Priscilla residing in different cities and pursuing individual relationships, their bond suffered. In 1973, Elvis initiated divorce proceedings and grew progressively suspicious of Priscilla's male acquaintances.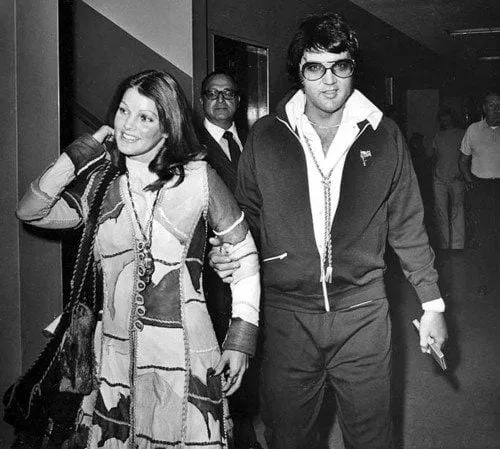 After the divorce was approved, the couple made an arrangement to have joint custody of Lisa Marie. Additionally, Priscilla was granted a sum of $725,000 and both spousal and child support. Surprisingly, despite the divorce, the couple continued to remain on good terms and even left the courthouse holding hands.
Priscilla Lost Herself
According to Priscilla, she experienced a loss of identity when she was a young woman pushed into the public eye. She shared that this was her experience.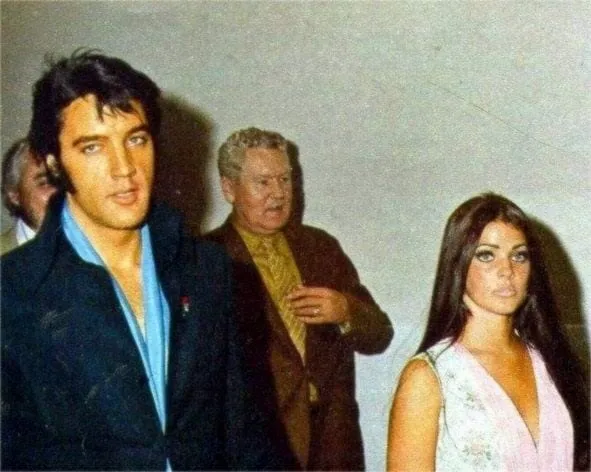 During my earlier life, I felt a sense of confusion about my identity and missed the experience of being a teenager. I was so closely connected with someone that I learned a great deal about them and ended up adopting their way of thinking and preferences. As we lived together at a young age, I became well-versed in his thoughts and knew everything about him that one could possibly know.
Lisa Marie and Michael Jackson
Lisa Marie got married to pop celebrity Michael Jackson in 1994, just twenty days after ending her first marriage. She had been a supportive figure for Michael during his trial regarding allegations of child harassment.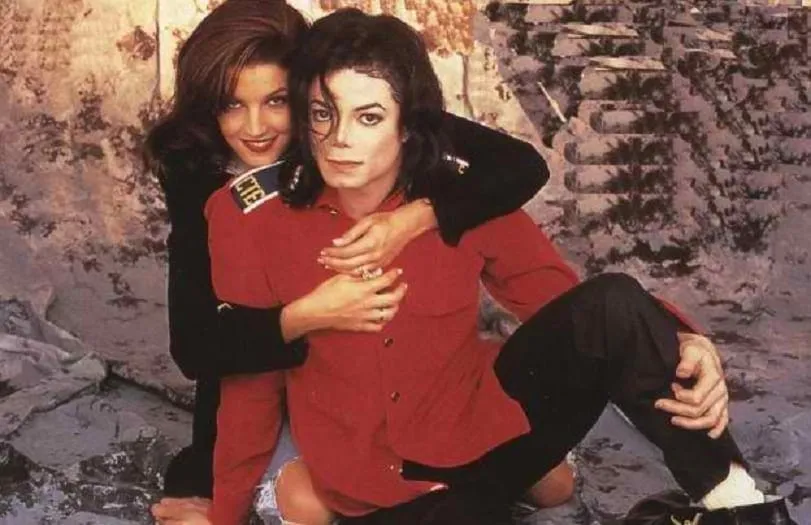 According to her, she believed that he was innocent and falsely accused of wrongdoing, and furthermore, she began having feelings for him and wanted to protect him. In 1996, Michael attempted to file for divorce, but Lisa pleaded with him to reconsider. However, she ultimately filed for divorce on her own.
Elvis's Weight Gain
After a significant incident where Elvis hit his head hard on the bathtub and was rendered unconscious, he was hospitalized with a mild concussion, which led to an increase in weight gain and depression. This has been reported.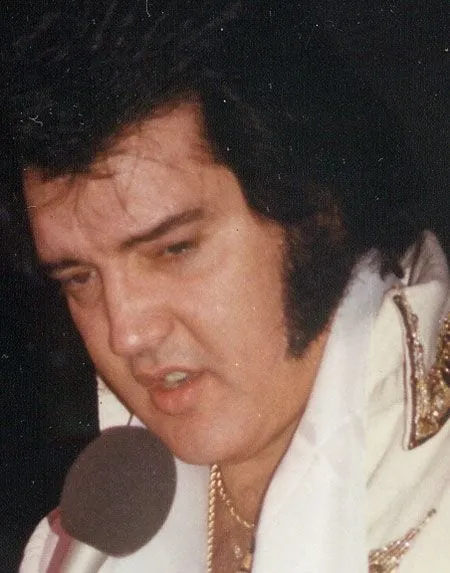 Shortly after this incident, Elvis experienced significant weight gain and began to suffer from regular headaches and insomnia. His behavior also became unpredictable and abnormal, which are typical symptoms of head trauma. As a result, Elvis' health degraded progressively and he began to depend on pills more and more to ease his discomfort.
Plotting Against Priscilla's Lover
In 1973, while Elvis was performing, four men abruptly made their way onto the stage, causing a commotion. Elvis came to believe that these individuals were sent by Mike Stone, Priscilla's alleged lover.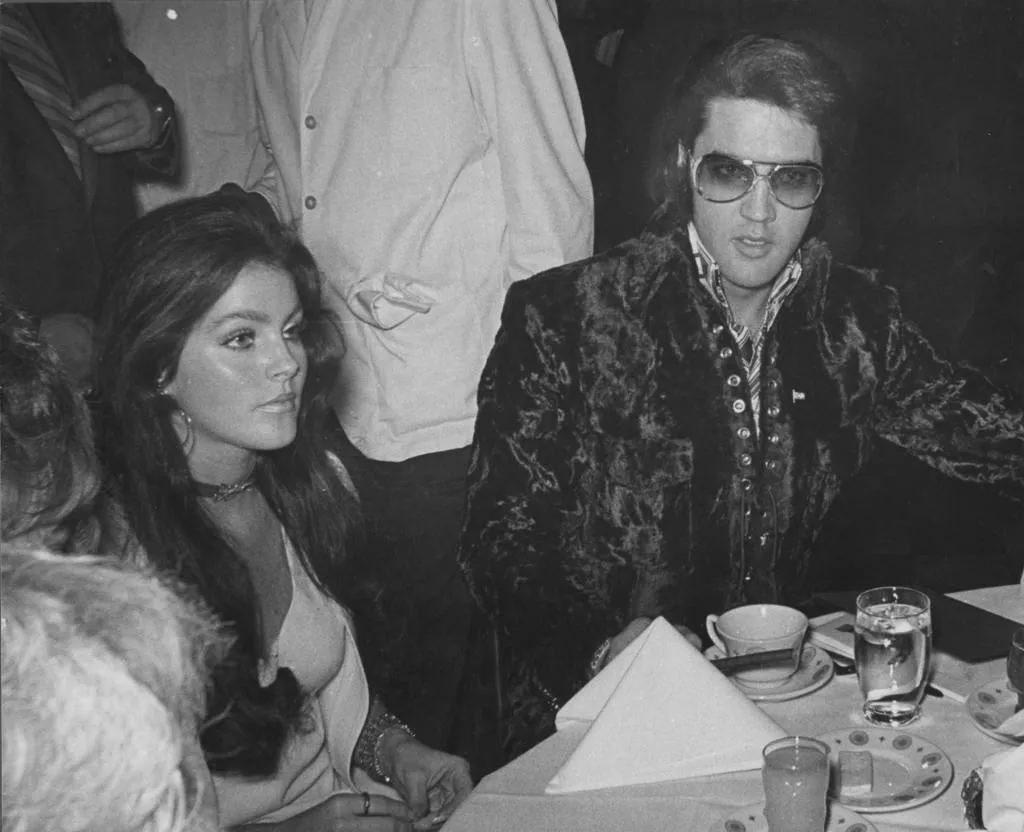 After that moment, Elvis became fixated on the notion and declared that he had a lot of emotional pain inside him and that Stone had to perish. He sought medical attention but even with strong medications, he could not be pacified. His bodyguard and close friend even proposed a murder-for-hire scheme, but Presley declined.
The Accidental Pregnancy
Elvis engaged in a romantic relationship with Joyce Bova, a Capitol Hill employee who possesses a twin with identical features, back in 1971. Their shared physical resemblance created an immediate connection, and during their time together, Elvis expressed to Joyce the profound impact of his twin brother's passing on his life.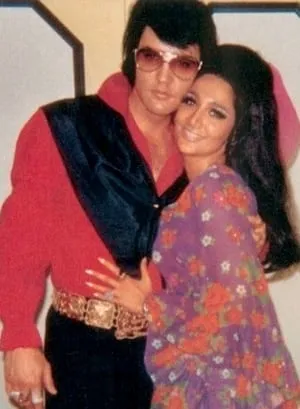 Elvis developed strong feelings for Bova and even considered bringing her to live with him at Graceland, expressing his intentions to end his relationship with Priscilla. Allegedly, Joyce became pregnant with Elvis' child but chose to have a secret abortion without informing him about the pregnancy.
Following Her Father
Given her upbringing as the daughter of royalty, it was only a matter of time before Lisa Marie explored the music industry. In 2003, she ventured into music and produced her first album, "To Whom It May Concern," which garnered significant success, reaching the fifth position in the charts and obtaining a gold certification.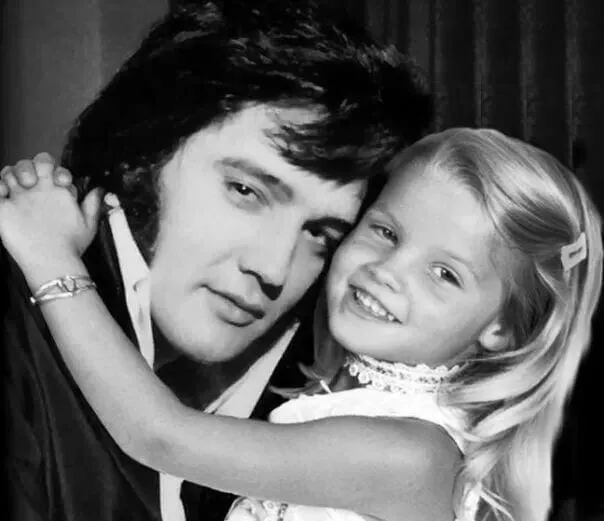 It can be argued that Lisa Marie's most touching achievement was in 1997, when she created a video for Don't Cry Daddy, in which she combined her own vocals with those of her deceased father. The purpose of the record was not commercial, rather it served as a tribute.
Lisa Marie's Scientology
Marie was introduced to the Church of Scientology by her mother, Priscilla, in 1977. Despite the religion's controversial reputation, Elvis's daughter showed an admiration for it and was even granted the Humanitarian Award from the World Literacy Crusade, which is associated with Scientology.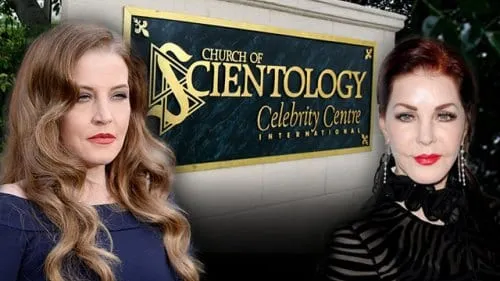 Lisa Marie left Scientology in 2016 after being associated with the Church for a long time. She stated that she had started feeling dissent from the religion as early as 2008. However, her mother and daughter are still affiliated with the Church.
Elvis's Extreme Diet
Elvis resorted to unconventional measures to quickly shed the weight, following an incident in which he was publicly embarrassed for gaining weight. He subjected himself to a two-week sedation period.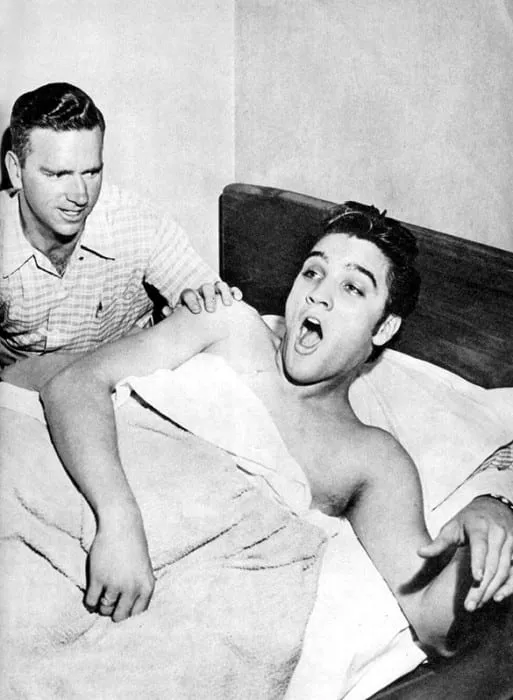 At this period, he would spend most of the day sleeping and only get up briefly to visit the bathroom and have a light snack. The drowsiness caused him to consume additional pills and caused a significant decline in his health, causing concern among those close to him.
Elvis's New Girl
Just five months after Elvis and Priscilla separated, Elvis found love with another pure women and Memphis beauty queen, Linda Thompson. The two had a relationship for four years and Linda revealed she was shocked at the amount of substances that were around the singer.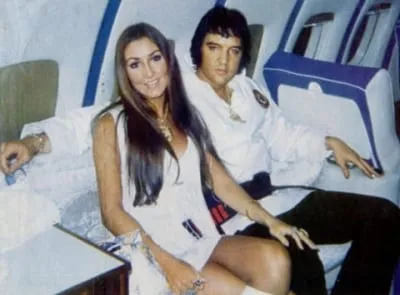 Despite the fact they adored each other, Linda recalled that he was "special" but knew that he was not faithful to her. Linda and Elvis split just nine months before he died.
Lisa Marie's Addiction
The apple doesn't fall far from the tree and addiction seemed to filter down from Elvis to his daughter. As a teenager, Lisa Marie got involved with substance addictions, stemming from her families lives in the spotlight.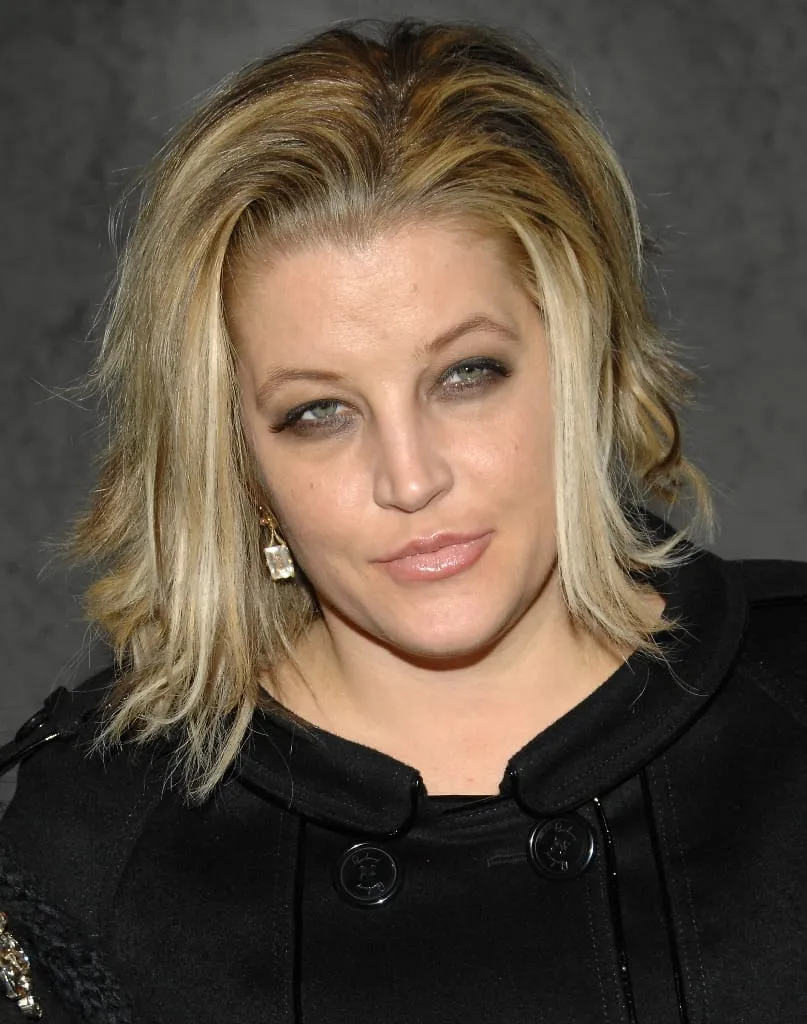 Although for a while Scientology made her get clean, her divorce from husband of 10-years,  Michael Lockwood, was tough and led her onto a prescription addiction. In 2016, she officially checked into Hills Treatment Center in Los Angeles in order to get help.
Priscilla's Botched Surgery
Feeling a pressure to look perfect, Priscilla fell victim to a botched surgery by an unlicensed physician. In 2008, Dr. Daniel Serrano injected silicone into Priscilla's face and the chemicals used in the procedure were not intended for cosmetic procedures and instead were common materials found in auto parts in Argentina.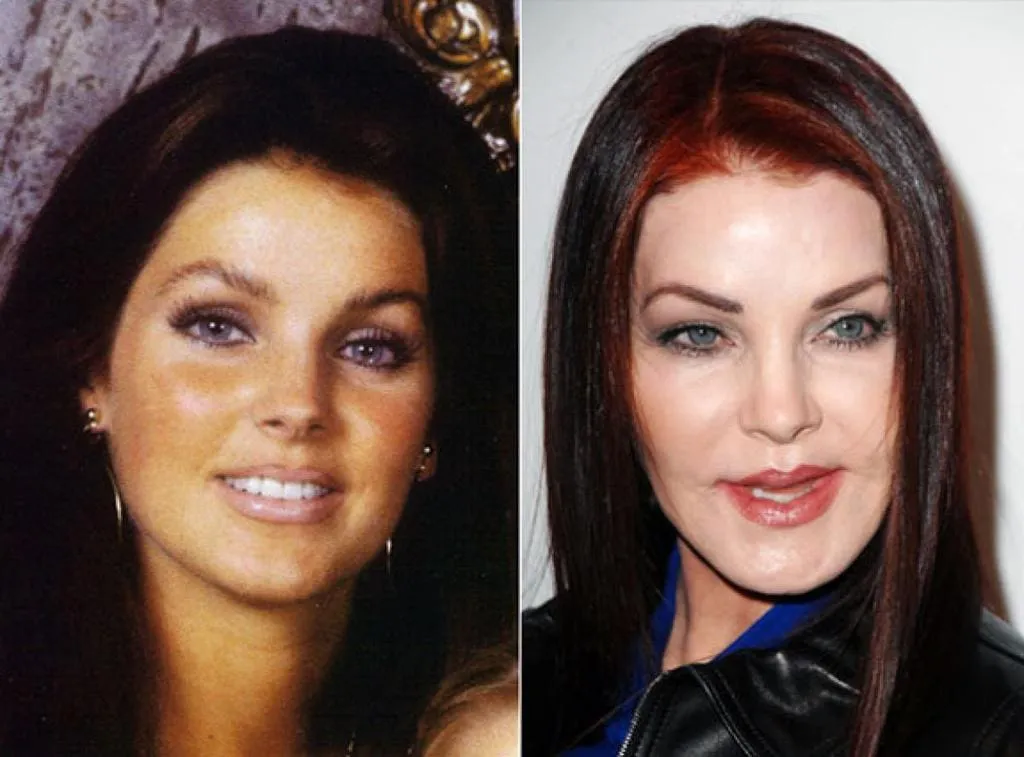 Priscilla was paying a reported $300 to $500 per injection and her doctor was said to have been indicted by the feds for smuggling substances into the country and administering unapproved materials.
Elvis and Nixon
In 1970, Elvis engineered a meeting with President Richard Nixon at the White House. In the meeting, Elvis expressed his patriotism and his contempt for the hippies and the growing substance-induced culture.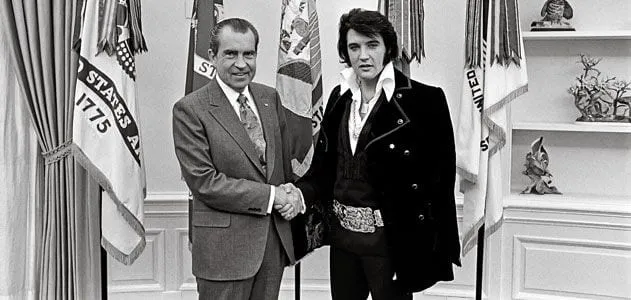 Elvis went on to ask Nixon for a Bureau of Narcotics badge as he was collecting patriotic items. It was said that President Nixon found the encounter uncomfortable and told Elvis that  he had the ability to send a positive message to young people and to "maintain his credibility".
Elvis's Secret Surgery
As was recently revealed by Linda Thompson, Elvis had a secret face lift when he was aged 40. The singer was said to be going through a midlife crisis and decided to have the surgery to help his insecurities.

Thompson also reveled that Elvis was particularly self conscious about his "skinny little chicken neck" and that was what inspired his trademark high collars. Although there was much speculation that Elvis has had other procedures, Linda noted that this was the only one.
Divorce Deterioration
Elvis's divorce from Priscilla left him never the same again. His health significantly deteriorated after and twice in the year he overdosed on substances, leaving him spending three days in a coma in his hotel suite.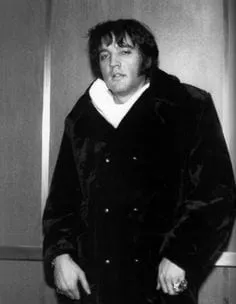 Later on, he was hospitalized for concussion from the effects of a severe pill addiction. Although Elvis was taking plenty of substances, he never saw it as an addiction as it was administered from his doctor Dr. George C. Nichopoulos.
Tedious Touring Schedule
Elvis's deteriorating health would not prevent him from having the busiest touring schedule ever. In 1973, he performed 168 concerts and a similar schedule the following year.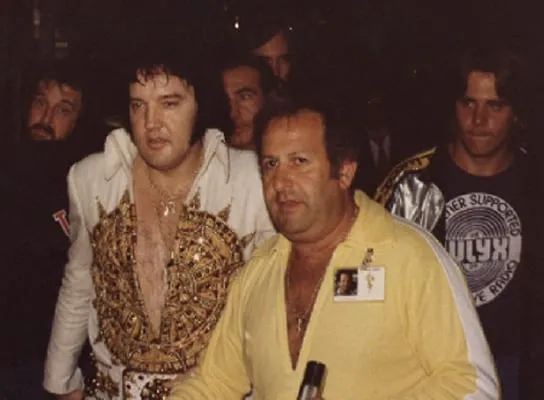 That September, Elvis's Maryland concert left many worrying about the star. Elvis walked on stage and held onto the mic stand to steady him for 30 minutes. He was slurring his words and his songs were intelligible. Even though his management found him slumped over chairs in his dressing room, they begged him to take a break, but he declined.
Priscilla Dated Tom Jones
Only a year after Tom Jones' wife, Melinda, died, he had an unlikely romance with Priscilla. The two had been friends for decades and Tom and Elvis were even close friends.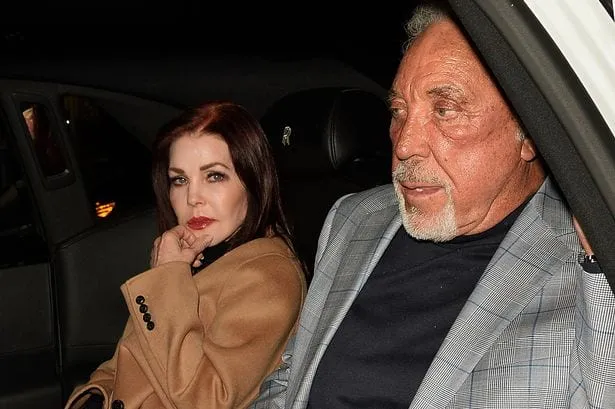 Tom said of the date and his late friend, "I really don't know how Elvis would feel about us having dinner together. He probably wouldn't be too sure," However, the romance did not last long and the pair decided to remain friends and not become involved romantically.
Elvis' Last Girlfriend
After Elvis' relationship with Linda Thompson came to an end, he found a new woman soon after named Ginger Alden. The two's relationship moved quickly and Elvis proposed to her just two months later.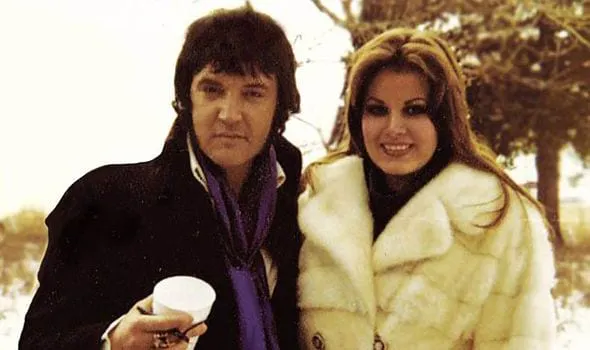 Despite asking for her hand in marriage, many of Elvis's friends came forward saying that he had no interest in getting remarried. She said of their relationship "'I knew I had fallen in love and couldn't imagine not being with him." Ginger eventually found Elvis dead.
Plenty Of Pills
Although it was widely known that Elvis suffered from addiction, many people were shocked at how many pills he was taking a day. Elvis's doctors had prescribed the star around 10,000 different pills around the time of his death.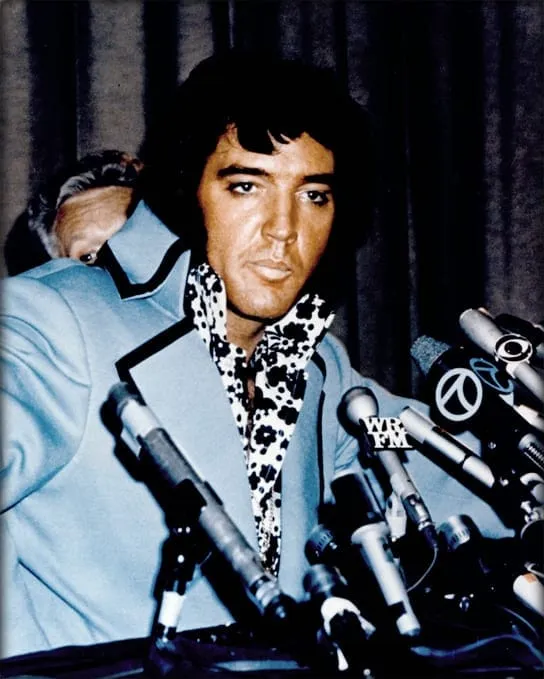 Linda Thompson recalled how Elvis would get the pills whenever he could, remembering on a trip to the dentists that "Elvis opened the cabinet and took out gigantic jars of pills. He began taking handfuls of pills and stuffing them into random pockets."
Dead In The Bathroom
In the afternoon of August 16th, 1977, Elvis's  then-girlfriend Ginger Alden found that star dead, lying by the toilet. After being taken to hospital and having several resuscitation attempts, he was pronounced dead.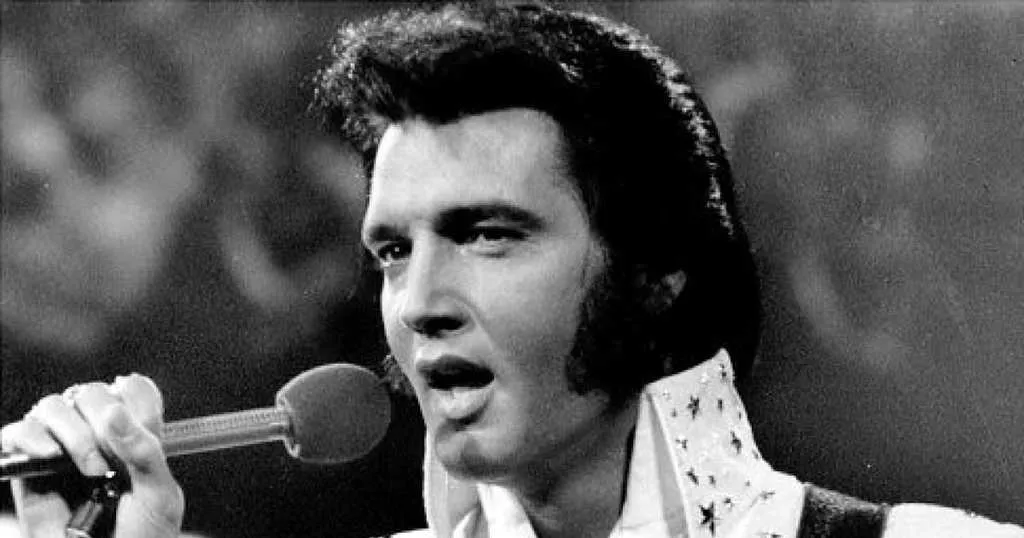 Although his death certificate and an autopsy showed that he had died from a heart attack, it was later revealed that the pills in his system had become too much and an overdose was the catalyst. However, the amount of pills in his system led to many stating theories of a criminal act.
Paparazzi Problems
When Elvis died, many publications were desperate for that last picture of the king and would go to great lengths to get it. The National Enquirer managed to bribe Elvis' cousin Bobby Mann for $18,000 to sneak a miniature Arco Flex spy camera into Graceland and take a picture of the star's body before his burial.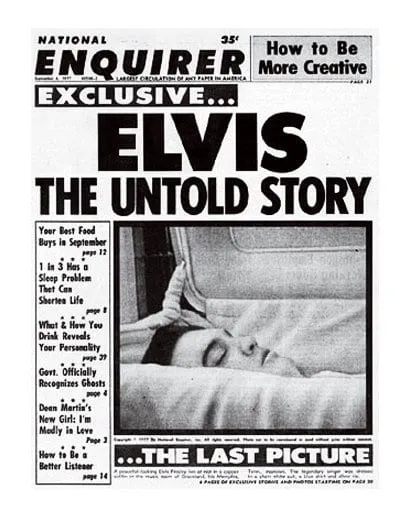 When the picture was published on the front page, it sold a record breaking 6.5 million copies and became the most famous cover picture ever.
Priscilla The Actress
Throughout her relationship to Elvis, Priscilla was banned from having a career, as Elvis believed her place was at home looking after him. Priscilla had plenty of attention from producers who wanted to sign her but she had to turn them down.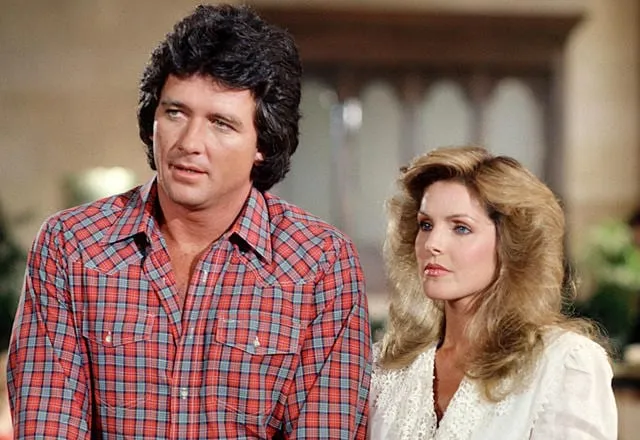 However, after Elvis died, Priscilla took the step to go into acting and took up many roles in television including her famous part in hit TV show Dallas for five years, but eventually left to go into movies.
Elvis' Hair
Beyond his voice and guitar playing, Elvis's style was his biggest asset. Elvis' hair was so precious to him that he had very few people he trusted to cut it.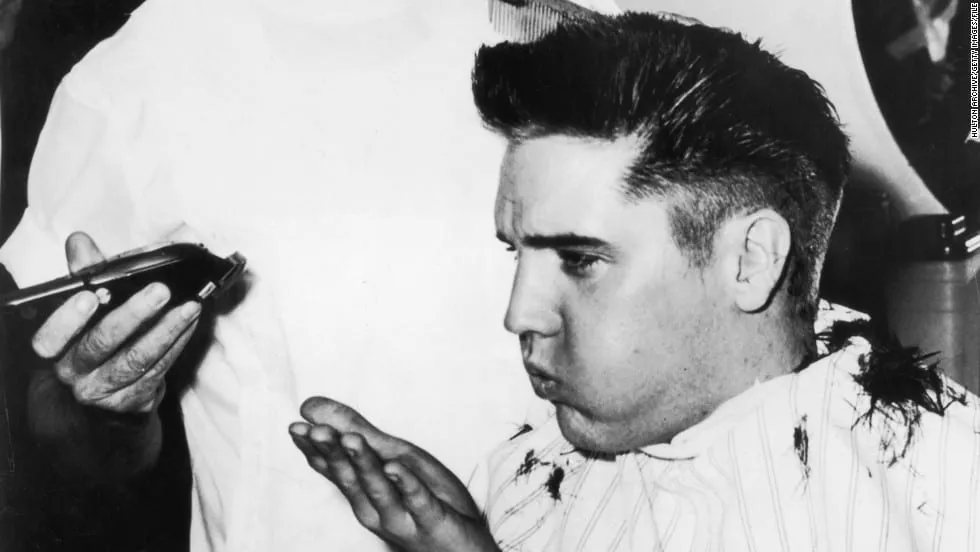 Mr. Gill, as he was called, was his mother's hairdresser and Elvis would fly him anywhere to get his hair in tip top shape. Mr. Gill understood the magnitude of his position and kept many of Elvis's hair clippings to be sold at auction after his death.
The Mamma's Boy
He might have had numerous girlfriends and lovers, but there was only one woman in Elvis's life – his mother.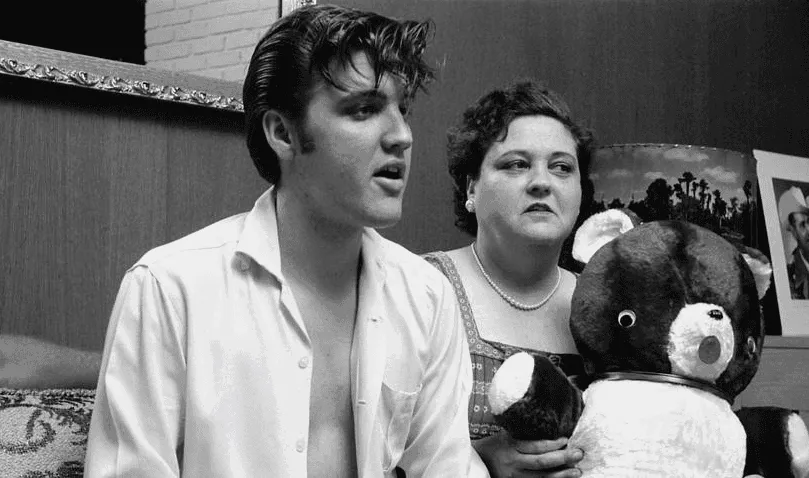 Gladys Presley was very close with her son, to the point that they had many pet names for each other, occasionally communicated in baby talk, and tried to stay near each other when possible. Gladys seemed to get sicker as she grew older because she stopped taking care of herself without her son around. Elvis was devastated for days after her death.
Obsessed With James Dean
Many believe that Elvis adopted his persona and style from an obsession with actor James Dean. Elvis was attracted to his bad boy attitude and the ease with which he got the ladies.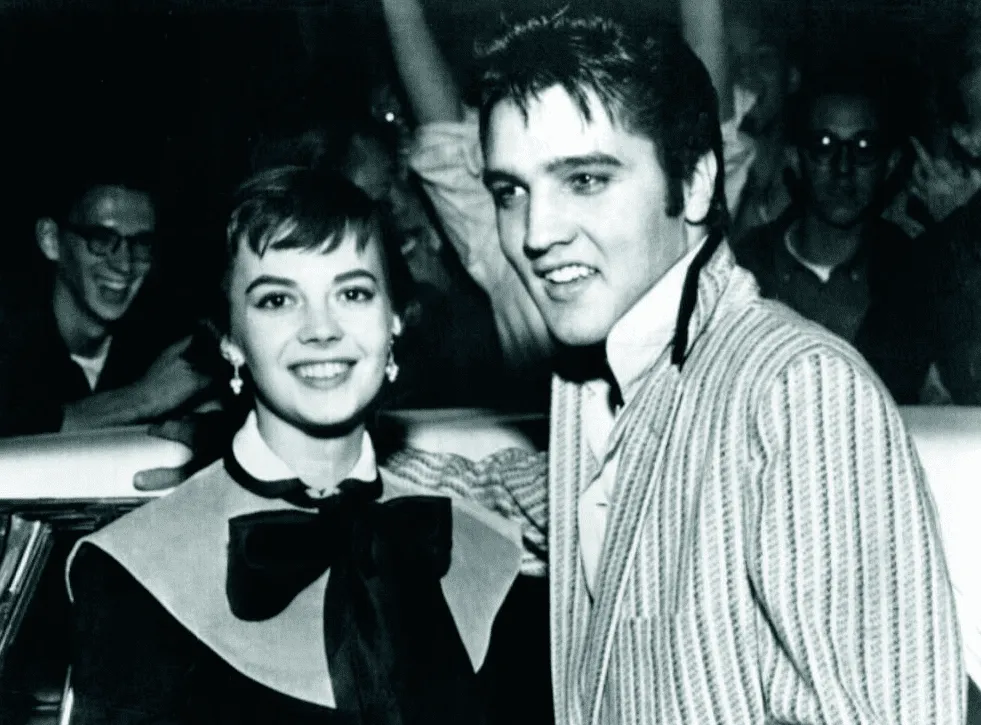 It is possible that it helped drive Elvis to become not only a ladies man but focus on his relationships with famous actresses and singers. One of his girlfriends included Natalie Wood, a good friend of Dean's and his co-star in Rebel Without a Cause.
Elvis's Favorite Sandwich
Elvis had a strange obsession with a particular sandwich. Now called the Elvis Sandwich, the concoction includes peanut butter, bananas, and bacon. Elvis first heard of this sweet and salty treat while hanging out with some friends.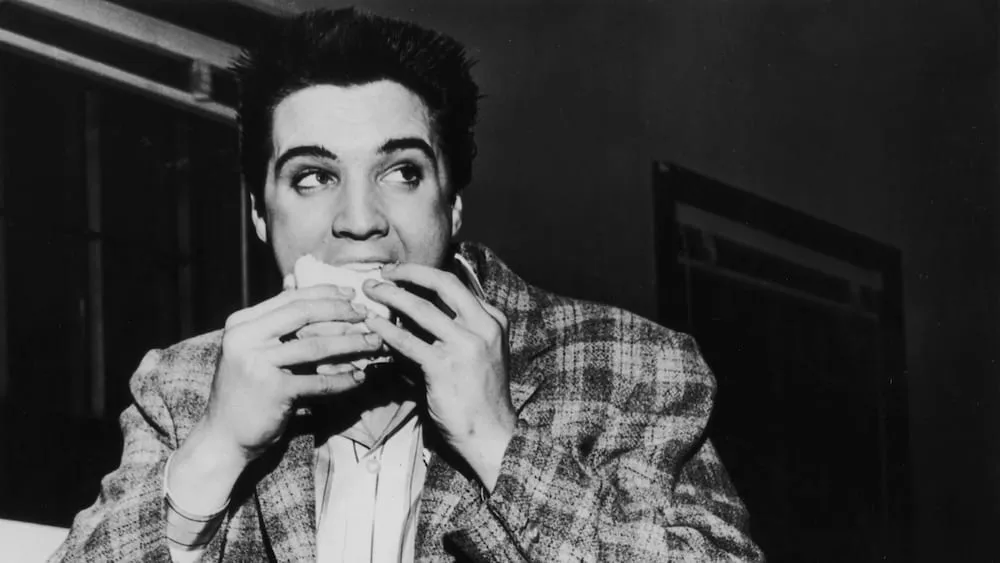 One person mentioned trying the sandwich while in Colorado. He loved the idea so much that he flew everyone to Denver to try the original recipe. When he got back to Memphis, he passed the recipe on to his chef.
Death At A Funeral
On Thursday, August 18, Elvis Presley was laid to rest at Forest Hill Cemetery next to his mother. Tens of thousands of fans came to line the funeral procession's route to the cemetery.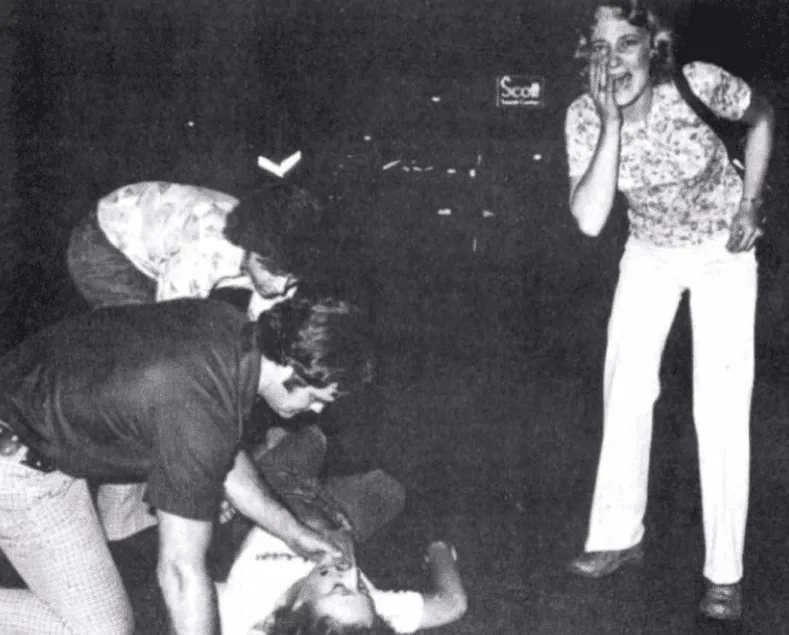 Tragedy struck in the wee hours of the night outside the Graceland gates. A man drove his car into the mass of people holding a candlelight vigil. He hit three women, killing two. Tammy Baiter is the lone survivor of the vicious attack.
The Book That Eventually Killed Him
Two weeks before Elvis was found on his bathroom floor, three of his former bodyguards published a tell all book titled, Elvis: What Happened?.  The three bodyguards were fired a year earlier to cut costs, but eventually cost Elvis much more.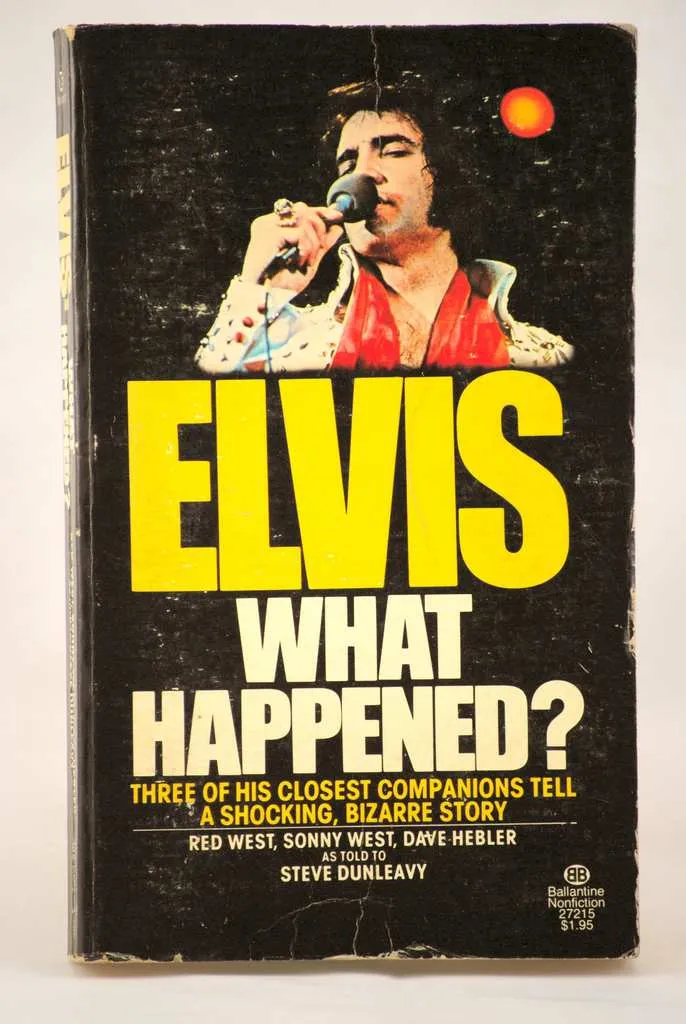 He tried to pay them to not release the book, but they refused his offer. Elvis's long list of ailments became aggravated after its release as the additional stress put a toll on him.
The Physician With The Prescription Pad
Elvis did not just gain a prescription pill addiction from the street. He had his pills prescribed to him by his personal physician Dr. George C. Nichopoulos. Dr. Nichopoulous is widely considered to be at least partially responsible for Elvis's addiction and death.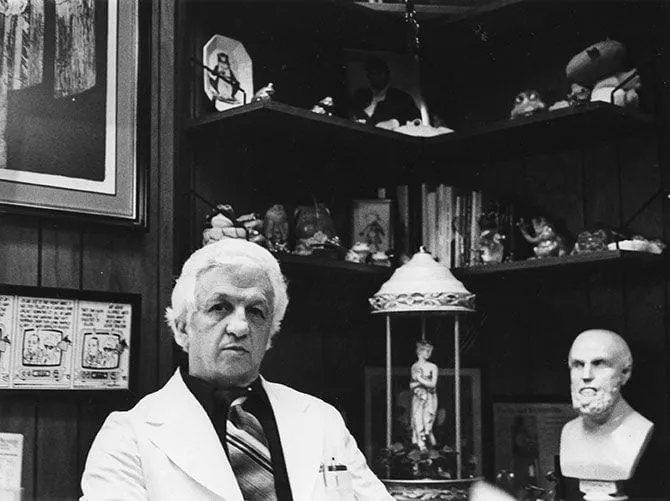 He reportedly prescribed him over 10,000 doses of various narcotics, barbiturates, amphetamines, and sleeping pills in just the first half of 1977. His license was suspended in 1980 for overprescribing to Elvis, Jerry Lee Lewis, and others.
He Was Brand Loyal
Beginning in the 50s, Elvis developed a love for cars, especially Cadillacs. He bought his first one in 195, a pink and white Cadillac Fleetwood Series 60. The car was wrecked in a roadside fire, but he would replace it with the 1955 model the next year.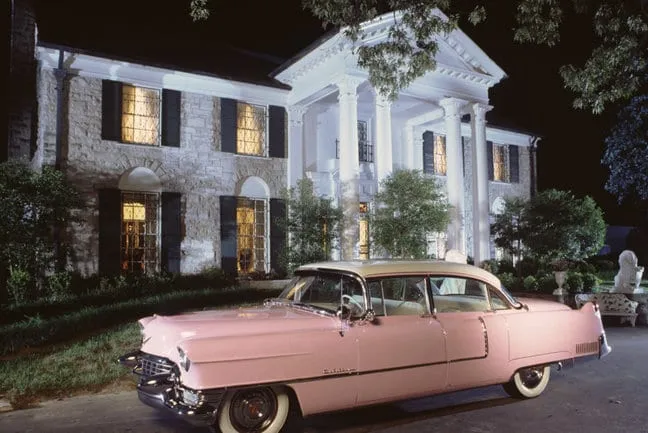 This time, the car was blue with a black roof, but Elvis decided to have it repainted in a customized color, called "Elvis Rose." He reportedly bought over 100 Cadillacs in his life for himself, family, friends, and strangers.
Staying Out Of Europe
Although he met his wife in Germany and had fans across the world, Elvis surprisingly never toured outside of the Western Hemisphere. He made only a few appearances outside of the US at all with a handful of shows in Canada in 1957.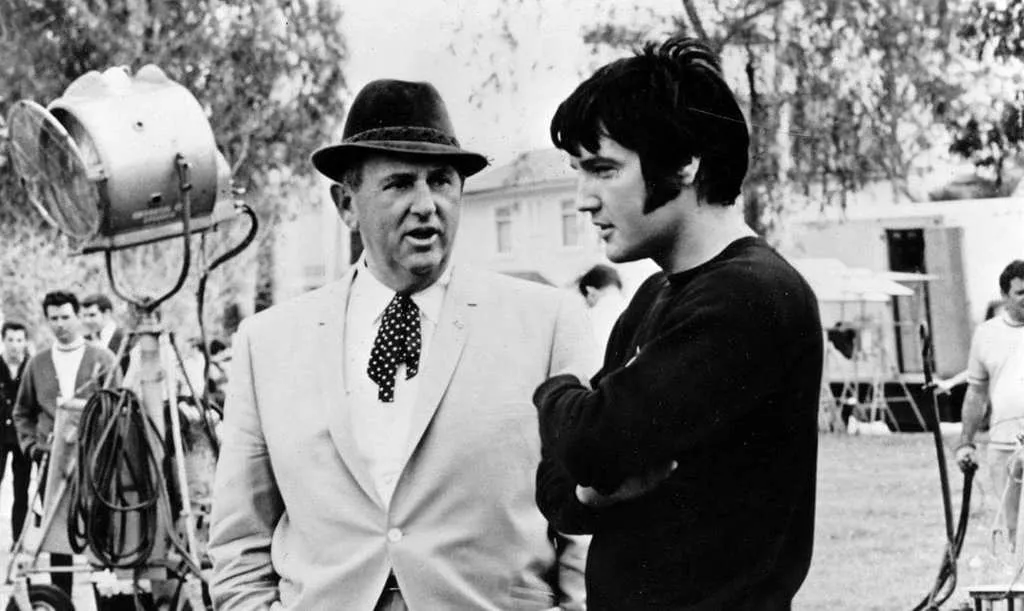 Elvis supposedly had a huge argument with Col. Tom Parker in 1972 as Parker refused to let Presley go forward with a Europe tour. Although they were friends, Elvis always resented how Parker held him back from his personal desires.
He Walked Out On Brian Wilson
Beach Boys singer Brian Wilson wanted to impress the king during his mid-seventies meeting but eventually did the opposite. Wilson knew Elvis liked karate, so he wanted to show off some of his moves.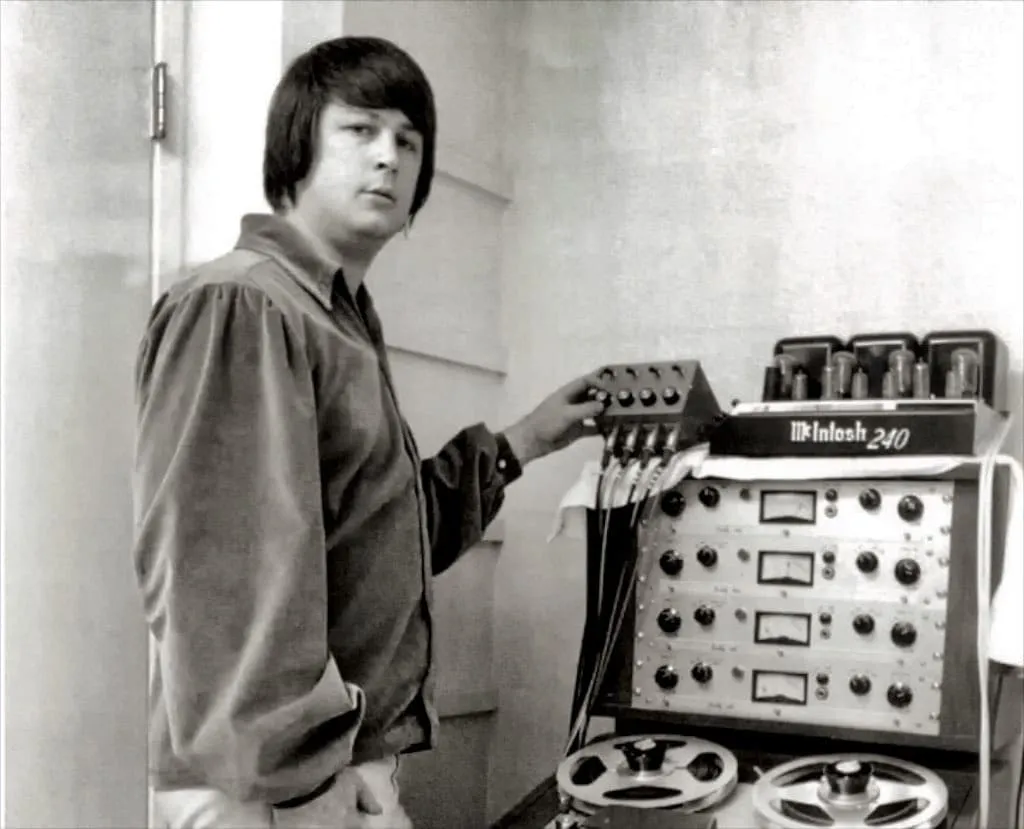 Early into their encounter, Wilson jumped at Elvis and let out a "HI-YAH" with some karate chops. Elvis told him not to do that, but Wilson insisted on doing it again. An unimpressed Elvis just walked out of the room.
Lover Of Comedy, Hater Of Johnny Carson
Elvis was a huge lover of comedy during his life, frequently quoting entire monologs and screening new comedy hits. For a time, Elvis was also a fan of The Tonight Show With Johnny Carson.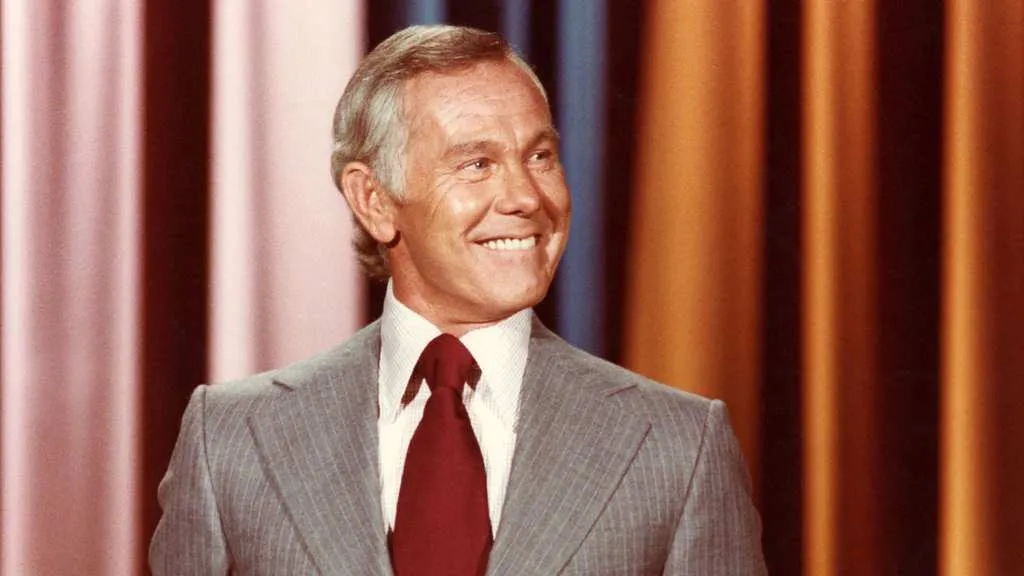 That would change after a monolog joke in 1975. Carson made a reference to Elvis being "fat and 40" on his 40th birthday which Elvis took quite personally. He quit the show entirely after the remark by the King of Late Night.
Priscilla's First Trip
When Elvis left Germany, he and Priscilla stayed in touch via phone and after a couple of years and much pleading, Priscilla's parents agreed to let her visit Elvis in LA under the conditions he paid for a first class round trip, had her chaperoned at all times and she must write home daily. .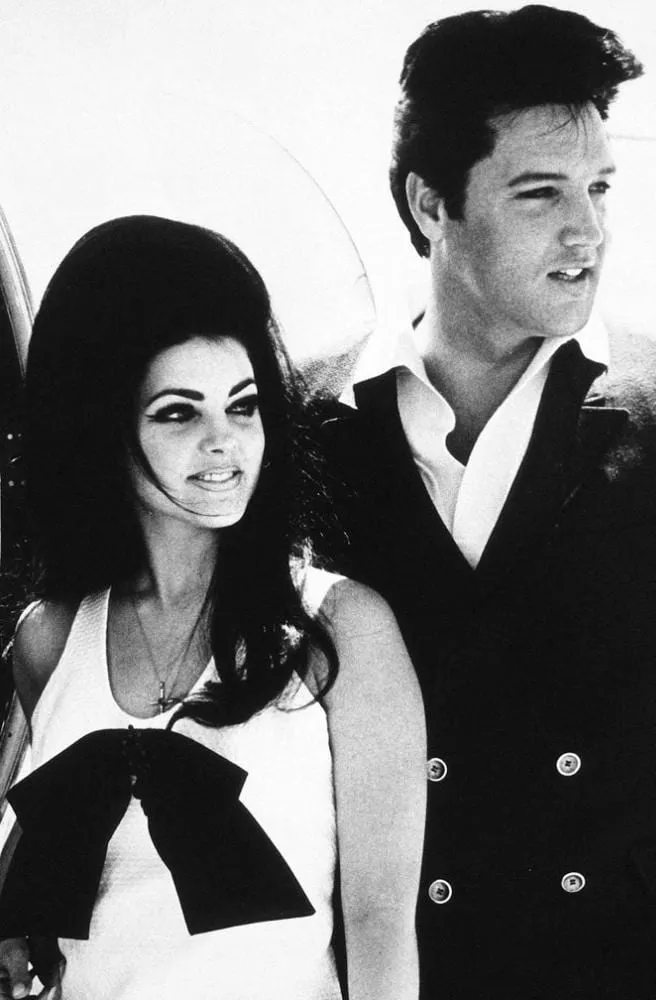 During the trip, Elvis planned to take Priscilla to Las Vegas, hiding it from her parents. It was at this time that Priscilla took pills to keep up with Elvis
The Nanny Problem
Lisa Marie gave birth to twins in 2009 and needed help taking care of the girls. She hired a nanny, Christine White, to help out. White did not just help with the twins; she worked around the clock seven days a week without breaks.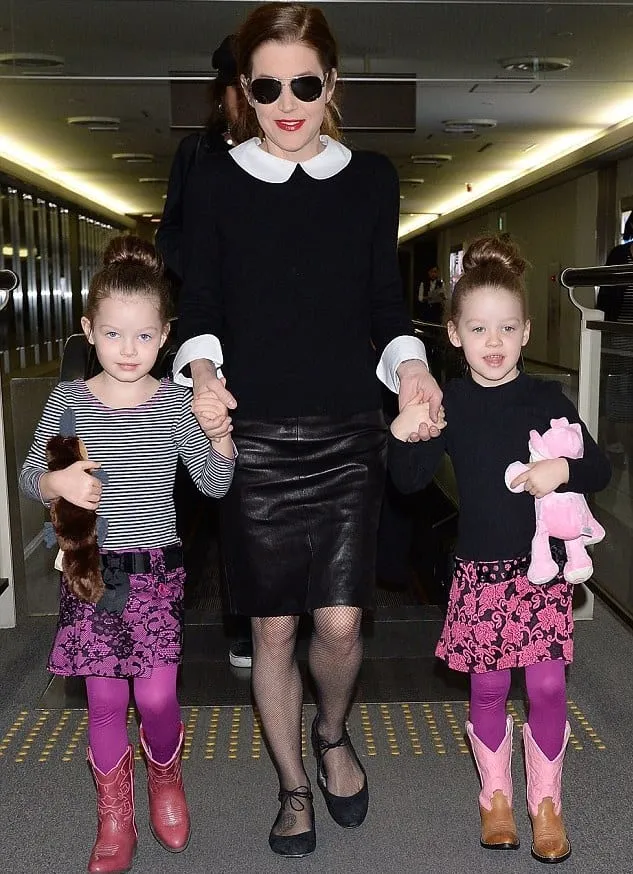 She claimed to work without meals or overtime pay. Presley counter sued a year later, saying that she was fired for taking pictures of the girls, a breach of her contract's confidentiality agreement.
The Fake Lisa Marie
Elvis Presley's only daughter is a rare title to hold. One woman believes that Lisa Marie is a liar and not the real daughter of the King. Lisa Johansen filed a $130 million suit against the Presleys claiming to be Elvis actual daughter.